GED Practice Test - Take Free Practice Test Now!
General Educational Development that is popularly known as the GED exam is a group of four subject tests. If a candidate appearing the test passes the exam then they provide certification that they have the United States or Canadian high school-level academic skills. It is an alternative exam to the US high school diploma, HiSETand TASC test. The American Council on Education (ACE) owns the GED trademark. This exam was started for testing general equivalency development that measures the proficiency of a candidate in the most basic subjects i.e. science, mathematics, social studies, reading, and writing. GED exam is mostly appeared by the ones who do not complete high school or who do not meet the requirements for a high school diploma. On passing this examination students get an opportunity to earn their high school equivalency credential, also called a high school equivalency development or general equivalency diploma. The cost for appearing in GED differs in every part of the country.
The test is divided into four categories:
Reasoning Through Language Arts (150 minutes)
Mathematical Reasoning (115 minutes)
Science (90 minutes)
Social Studies (70 minutes)
GED Practice Test - Mathematical Reasoning
Mathematical Reasoning
25 Questions | 25 Marks
GED Practice Test - Science
Science
18 Questions | 18 Marks
GED went through a major update in 2014 and since then it has gone through many additional updations. The 2020 GED test was believed to be more difficult than it was before all those changes.
Now let's see about each section in a glance-
GED Reasoning Through Language Arts
This section focuses on the reading and writing skills of candidates. The passages in the reading section are taken from both literary and nonfiction writings. Candidates must think broadly for successfully responding to the questions. In some questions, students might be asked to demonstrate what they understand using literary themes. In the writing section, MCQ demands candidates to make revisions and edits just the way they did while practicing at home. The passages are taken from various informational and useful resource documents.
GED Mathematical Reasoning
This section comprises of quantitative (45%) and algebraic problems (55%). Candidates require good practice and rhythm for solving questions in the assigned time.
GED Science
This is the most tricky part of the exam that deals with the theoretical part and its applications. Most candidates make mistakes in multiple-choice questions. It focuses on the ability to extract knowledge from a written source to finding its conclusion and application of scientific knowledge in day to day lives.
GED Social Studies
In this part candidates are tested on how far they can apply knowledge of social science in national and global contexts. Here questions are based on practical documents like consumer, voting information, declaration of Independence, U.S. Constitution, etc.
The GED Test Structure
The GED® Tests consist of four individual tests. Each test covers a different component of standard high school curriculum. The following table shows the various areas that each test covers, along with the number of questions available and the time limit for each test. Except for Part II of the Language Arts, Writing Test (the essay-writing exercise), each of the GED® Tests consists entirely of multiple-choice questions—five choices per question. So the basic question format is the same across all five tests.
GED EXAMS
NUMBER OF QUESTIONS
SUBTOPIC/TYPE OF QUESTION
TIME LENGTH
Reasoning Through Language Arts, Part I
50
Multiple choice:
30% sentence structure
30% usage
25% mechanics
15% organization
60 minutes
Reasoning Through Language Arts, Part II
1
Essay
40 minutes
Reasoning Through Language Arts, Part III
40
Multiple choice:
30–35% analysis
30–35% synthesis
20% comprehension
15% application
75% literary texts
25% nonfiction
50 minutes
Social Studies
50
Multiple choice:
40% history (25% national history, 15% world history)
25% civics and government
20% economics
15% geography
70 minutes
No breaks
Science
50
Multiple choice:
45% life science
35% physical science
20% Earth and space science
90 minutes
No breaks
Mathematical Reasoning
50
Arithmetic and numbers (20–30%)
Data, statistics, and probability (20–30%)
Algebra, functions, and patterns (20–30%)
Geometry and measurement (20–30%)
115 minutes
Short break between parts
Is GED difficult?
The GED exam might seem to be difficult at first as it is designed to test skills that take 12 years of study in High School. But you can easily crack this and secure good marks. Start your preparation for the GED exam by going through the concepts and their application. Our experts recommend candidates appearing in this examination to take well designed GED Practice test over the due course of study. One must follow the below-mentioned points:
Ask for study materials that are used in schools from juniors.
Get the conceptual knowledge of science, social studies, English, and mathematics.
Take up the GED practice test which is available on the internet.
How to Succeed GED?
While our free GED Practice Test allows you to take a demo test of the official GED examination so you can get familiar with the testing criteria, we recommend you not to rely on it to secure a good score. After all, you are going through the course which takes 12 years to complete so use your time wisely. If you wish to pass GED with flying colors we would suggest you get some professional advice throughout your preparation, So you can know the actual scenario of questions asked in the examination. If you feel self-studying is not enough then you can enroll for coaching classes. So an assigned mentor can track your progress.
The following are some tips that can help you with your preparation when studying independently:
Find a quiet corner- You would not be able to concentrate on your studies if you sit near a television or in a balcony or if a child starts crying at your place. Make sure the family cooperates with you so you can get peace to study.
Set a timer- Many people make the mistake of studying for hours. We would strongly suggest you be productive while studying as this can save your time and you can get some time for relaxing your mind. Try covering your syllabus in small chunks but be ready to give your 100% attention at that time.
Take practice test every week- You can keep a regular test for yourself once in a while so that you can know your level of preparation. This will help you to keep a check on your growth and know where you lack so you can overcome those areas.
Keep a deadline- Once you know your deadline for the d-day of GED, count the number of topics and study accordingly. Also, you can have a deadline for completing a topic and then move to the next topic. This process can help wonders if you use it in your life daily.
Eat healthy food- Also during this whole process don't skip your meals. Try keeping your diet light and rich in energy. So you can feel energetic when you study.
Follow a schedule- Take proper 8 hours of sleep. Meditation will help in improving your concentration.
We from 10yearsquestionpaper welcome all interested candidates to take advantage of our GED Practice Test. Our online practice test has been fully updated to cover the same material that is found on the 2020 GED. Students aspiring to appear for GED should get a good study guide and carefully review the study material. Also, you can take our online GED practice test for your reference. Our free practice questions will give you an idea of how well your preparation is going along. And once you start getting good scores on the sample questions which is provided you will know where you stand.
Good luck! And score well, our heartiest wishes are there with you.
Find more about GED from official guide : ged.com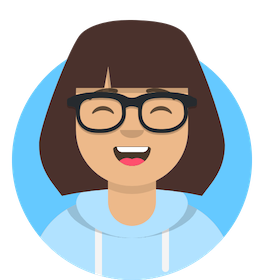 Hi! from Priyal (Author of this article) So, Good luck and have you taken free GED Practice Test?