Chemistry class10th free sample question papers of Science (chemistry) are issued by Indian Certificate Of Secondary Education(i.c.s.e.)2013. Chemistry icse syllabus Chemical Bonding, Periodic Properties and variations of Properties –Physical and Chemical, Study of Acids, Bases and Salts, Mole Concept and Stoichiometry, Analytical Chemistry –Use of Ammonium, Hydroxide and Sodium Hydroxide, Metallurgy, Electrolysis, Study of Compounds ,Organic Chemistry and icse important question.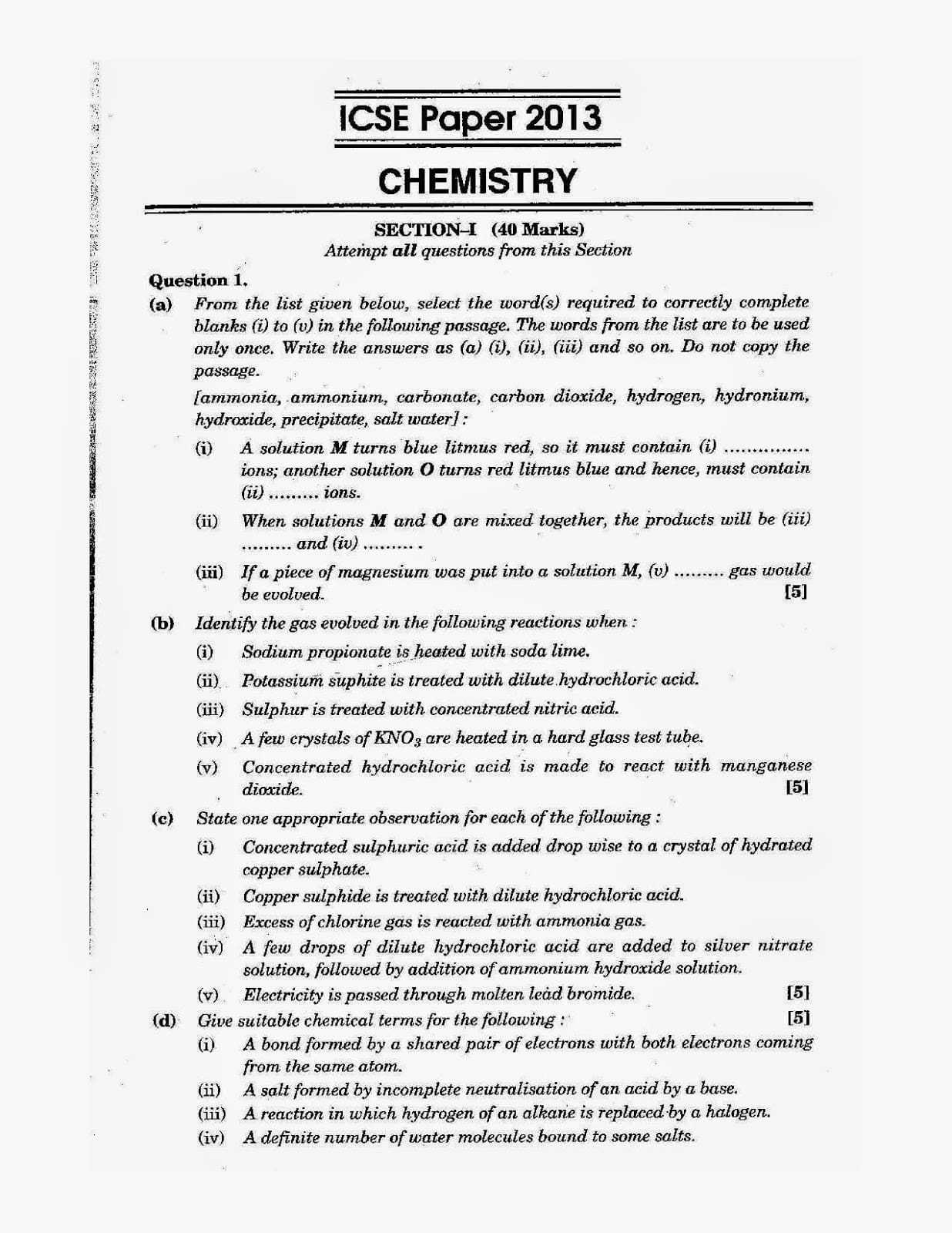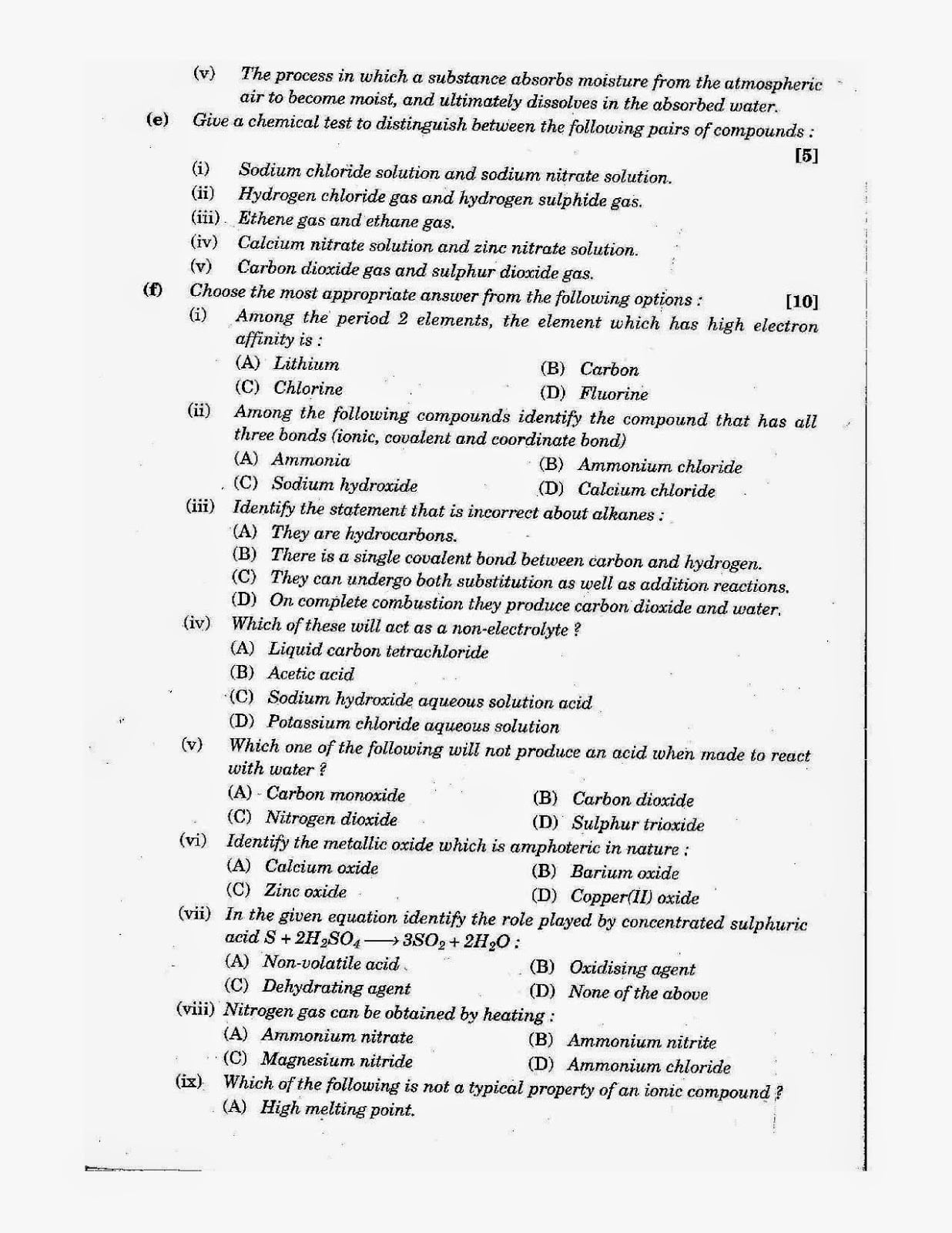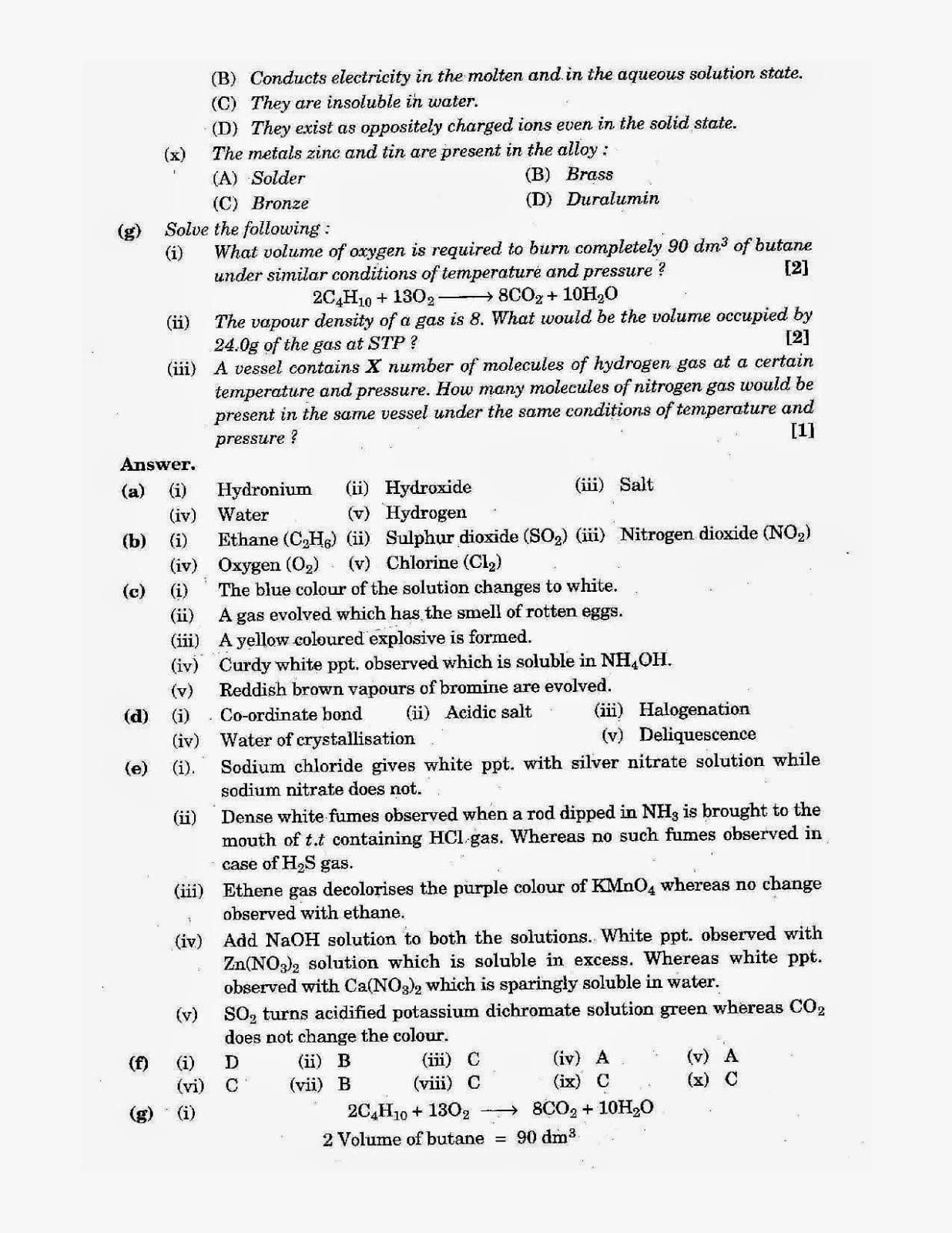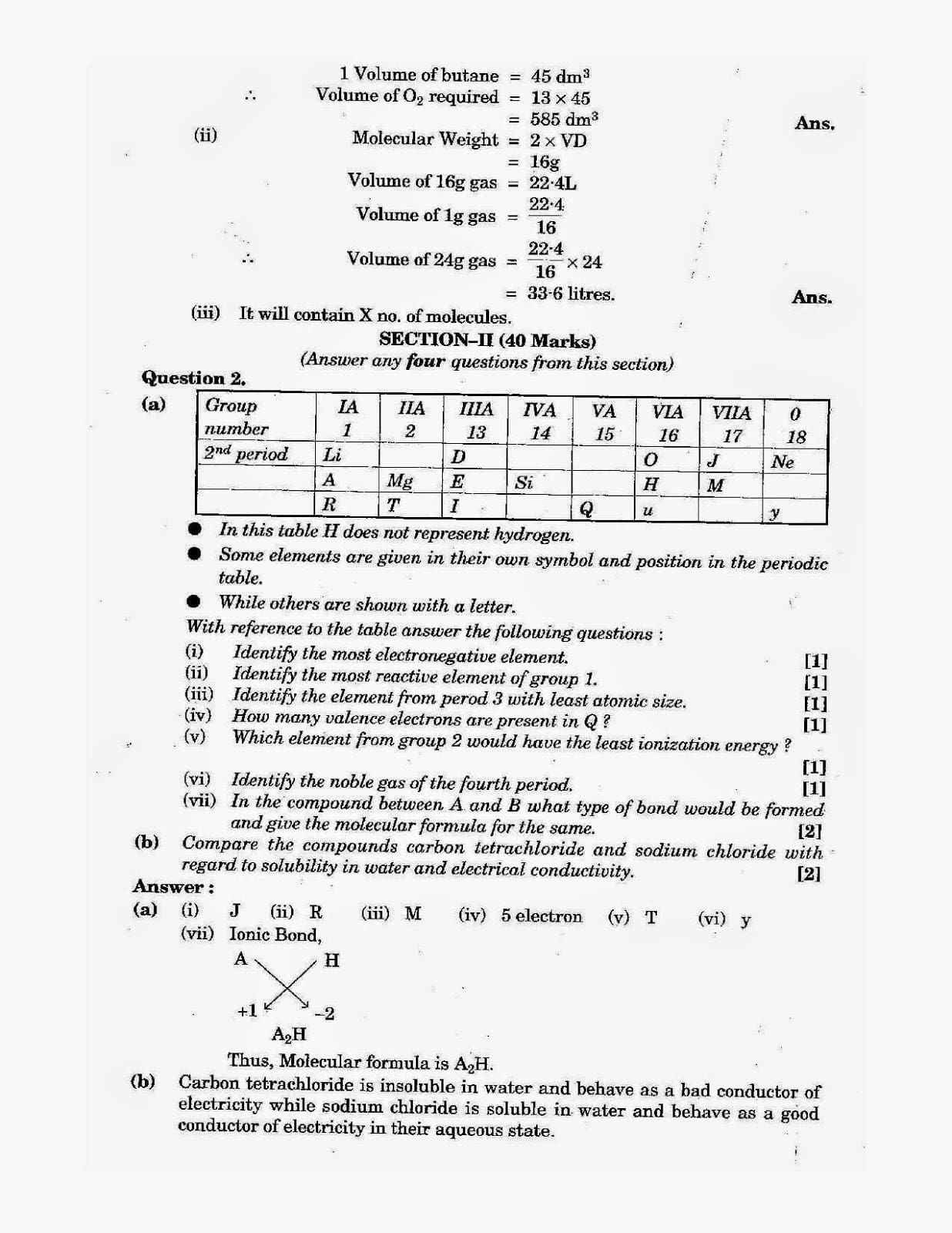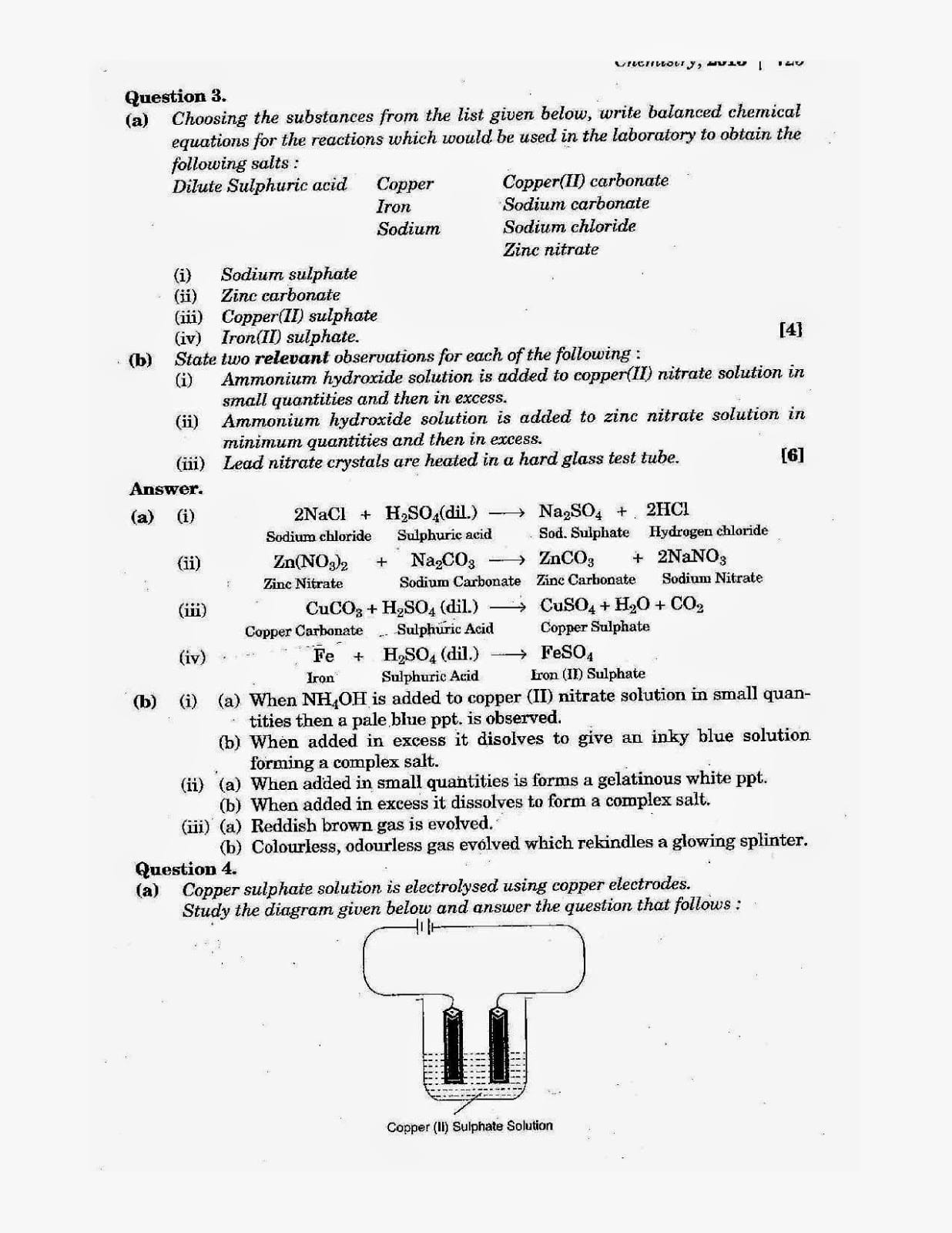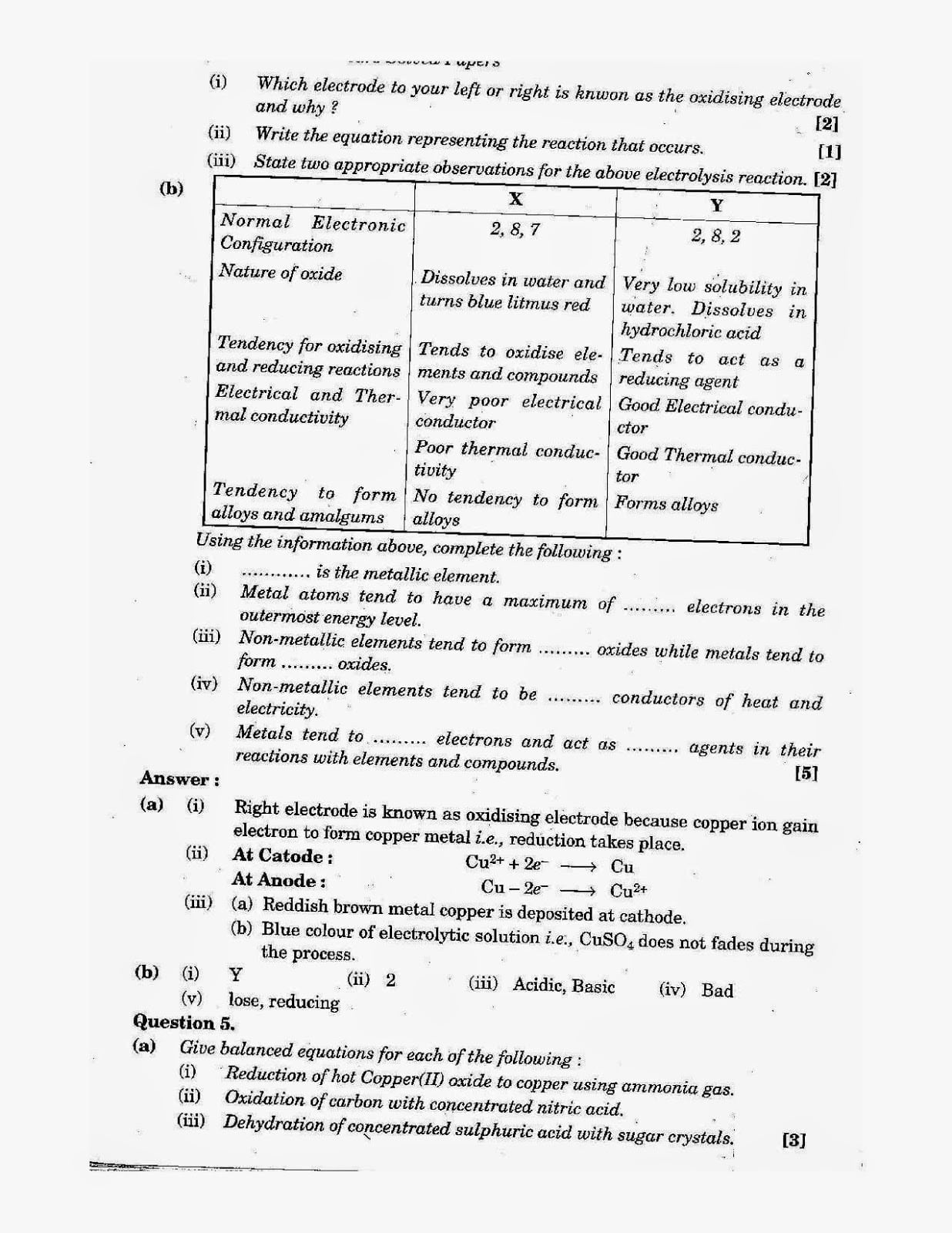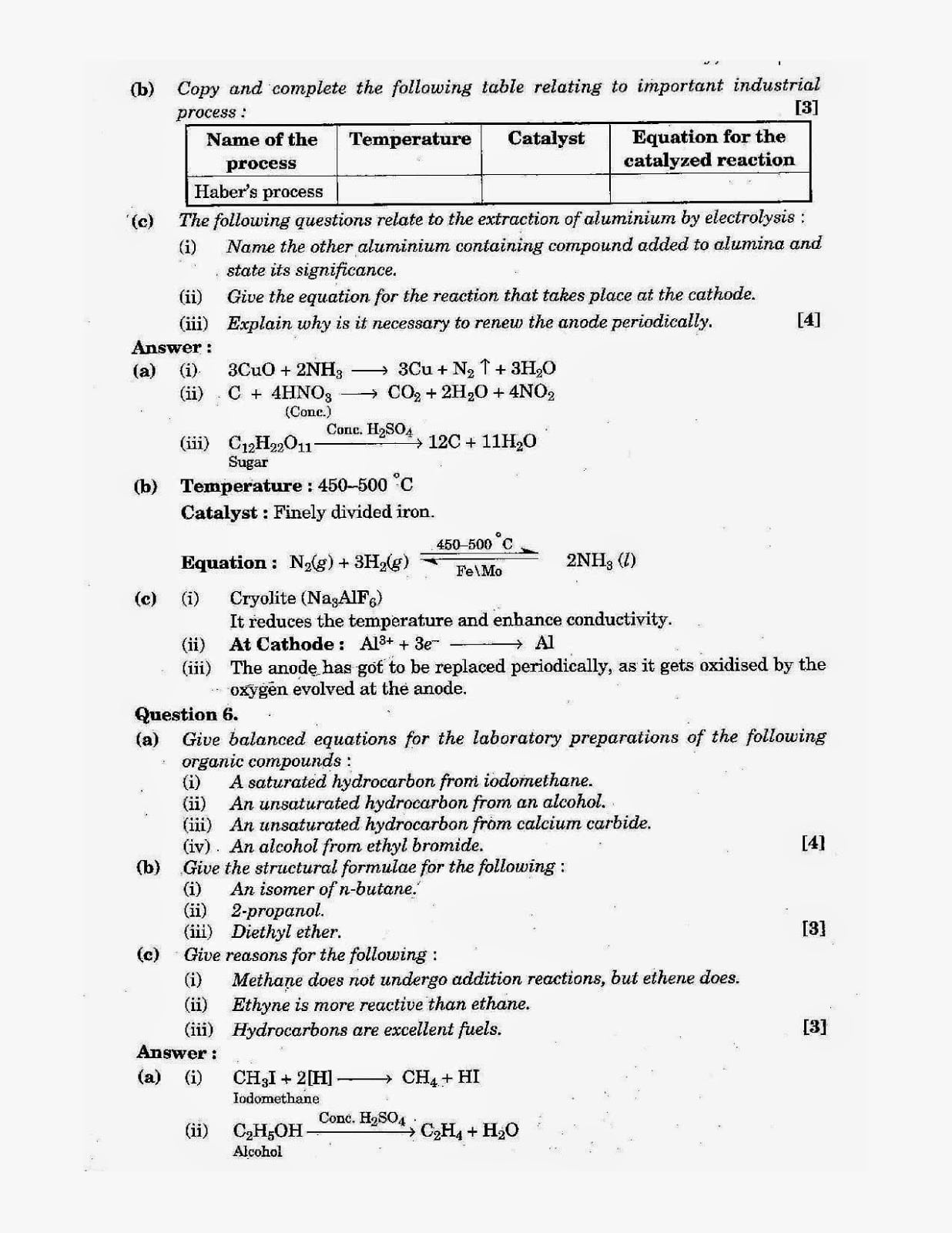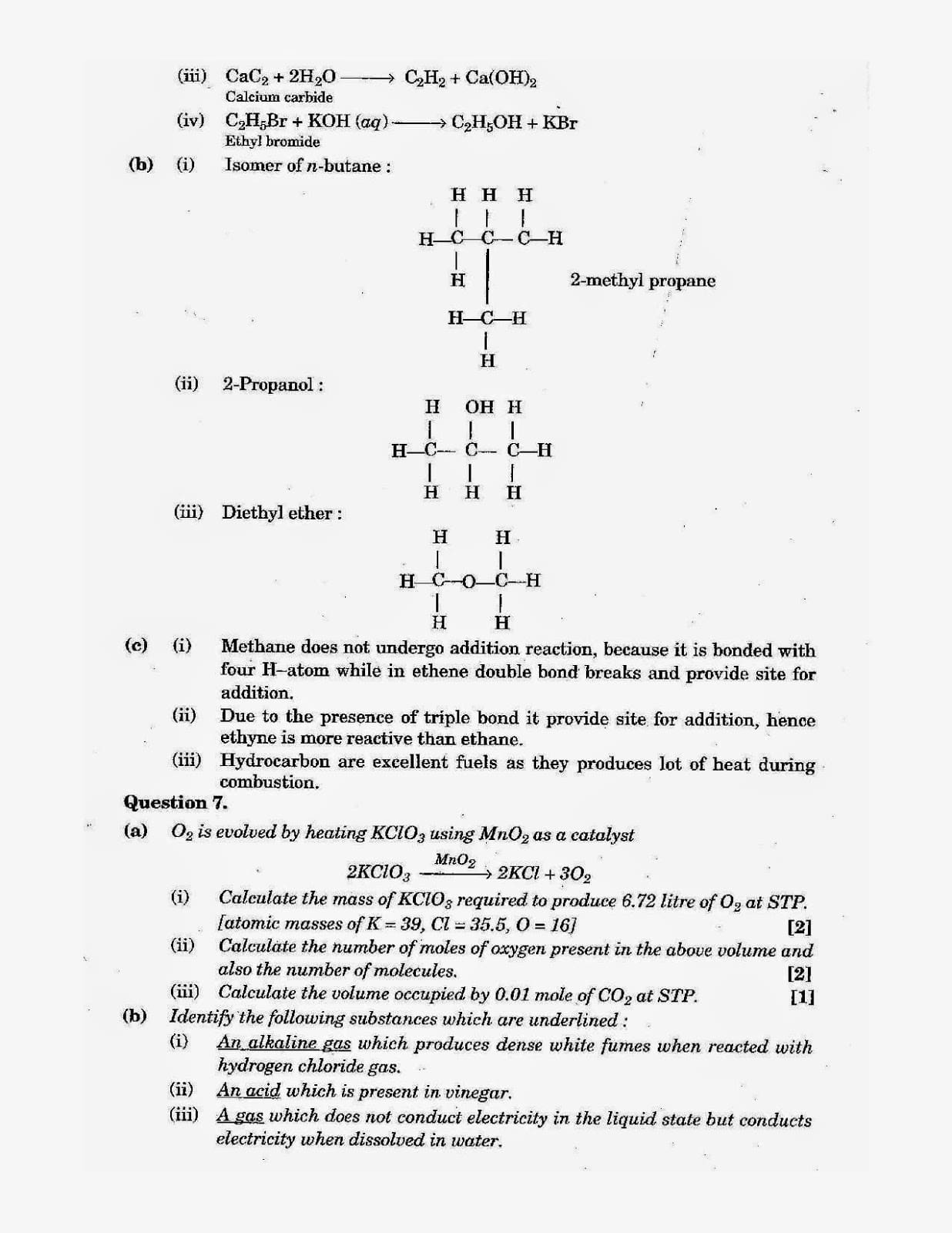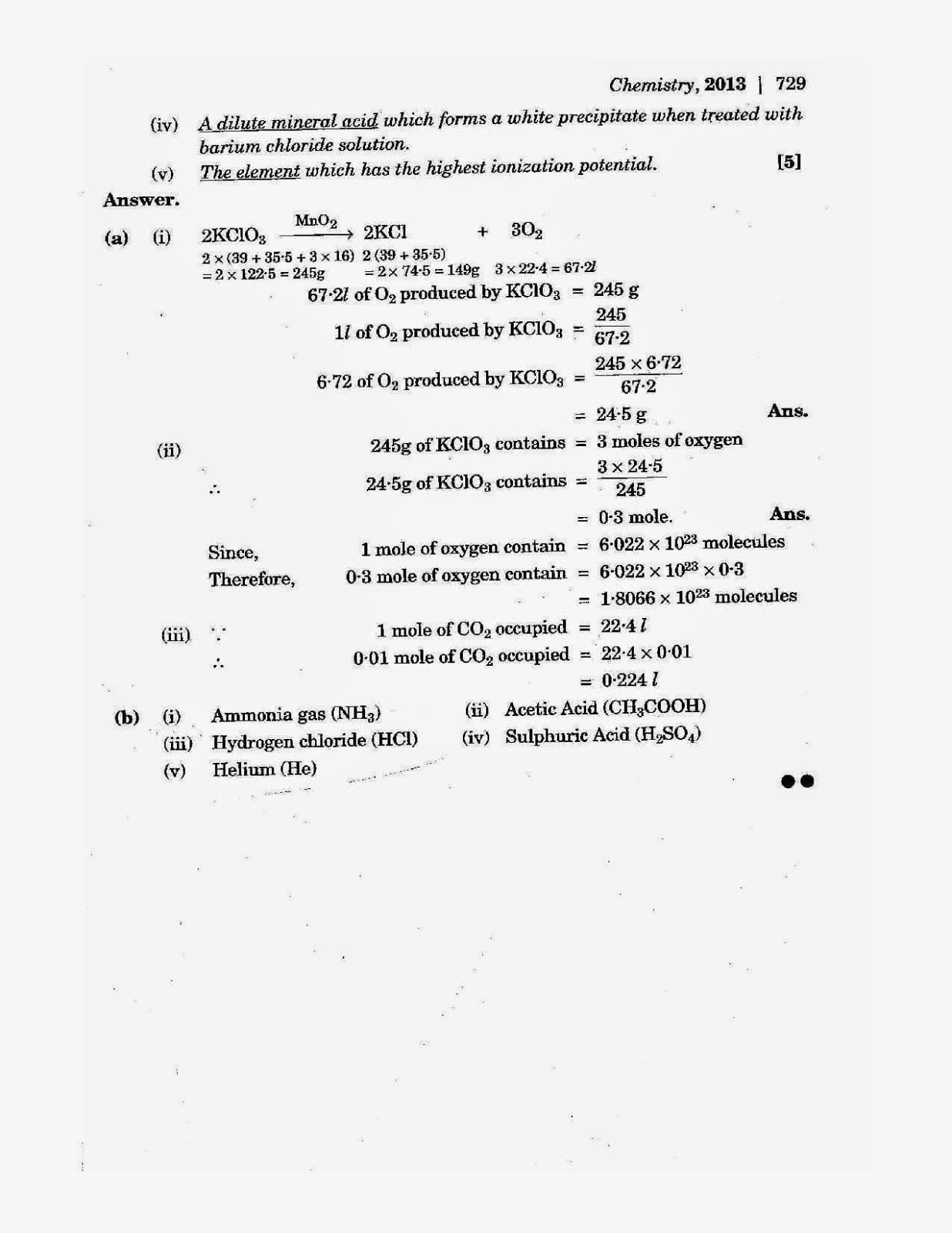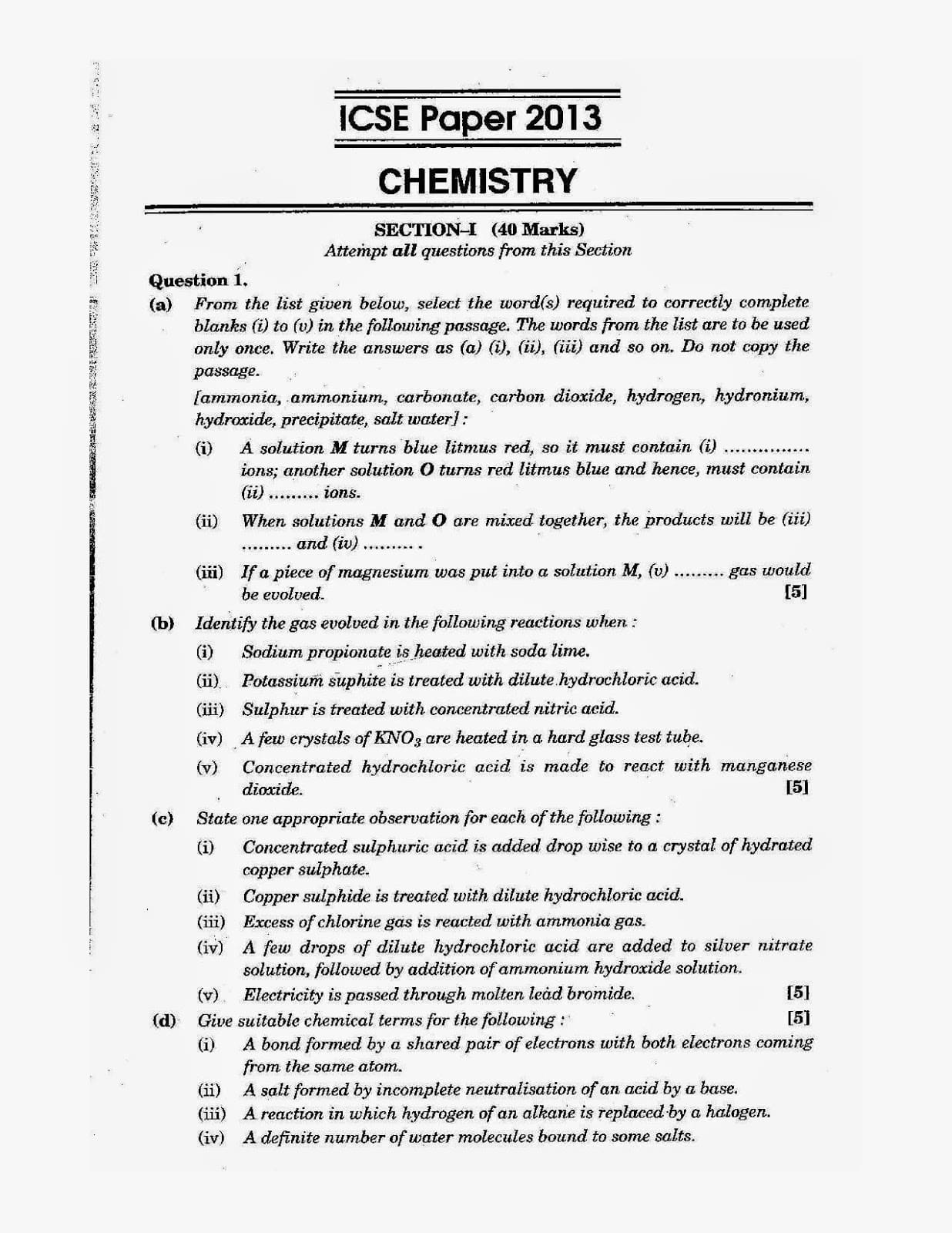 The previous year specimen question paper and to upgrade your icse examination results practice the solved icse board exam papers, Last 10 years Question Paper of 2013 and online model answers are available in the attached sheet for students and teachers.
Downloaded from www.cisce.org

Hey! So, have you start solving the ICSE Class 10 Chemistry 2013 Previous Year Question Paper?