ICSE Class 10 Chemistry 2023 Question Paper - Free PDF Download
ICSE Class 10 Chemistry Question Paper 2023 PDF Download: The ICSE Class 10 Chemistry exam is an essential subject for science students, covering fundamental concepts in the subject. To prepare for the Chemistry examination, practicing with ICSE 2023 Chemistry previous year's question papers can be beneficial for scoring good marks.
Familiarize yourself with the chemistry paper pattern, typically comprises different sections, each targeting specific topics. Understanding the structure helps you allocate time efficiently.
Here is the preview and download link for the ICSE Class 10 Chemistry Question Paper 2023 PDF.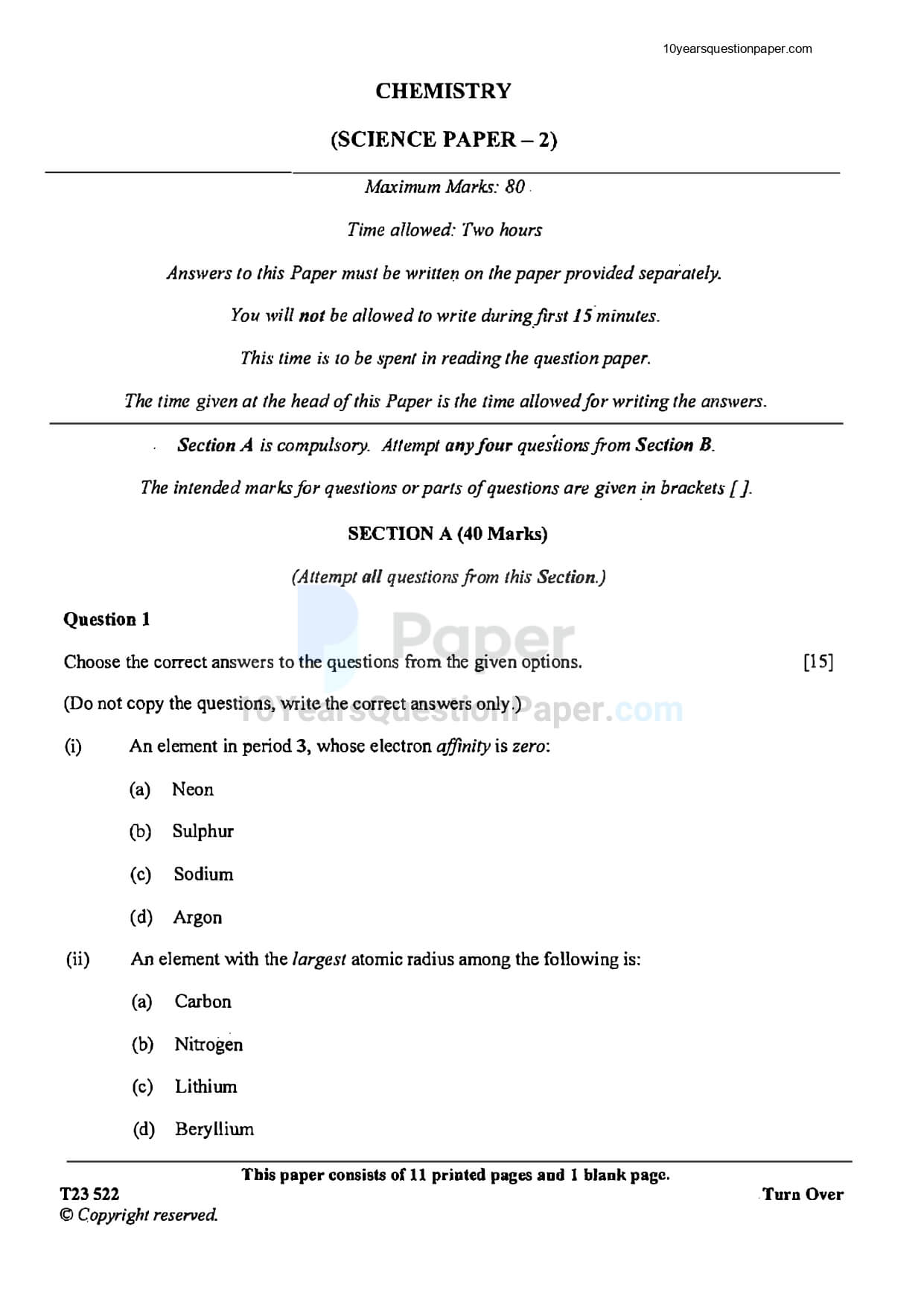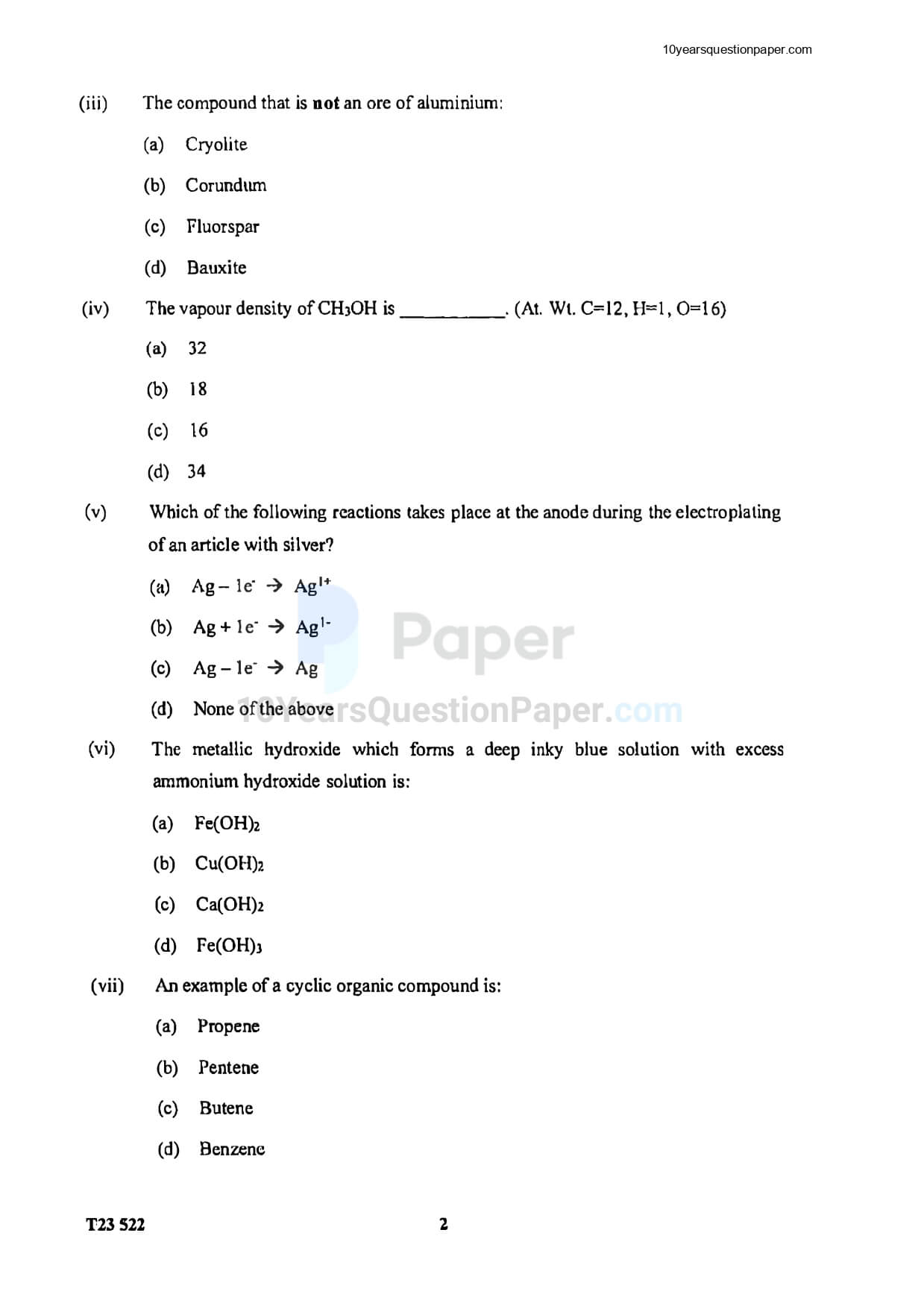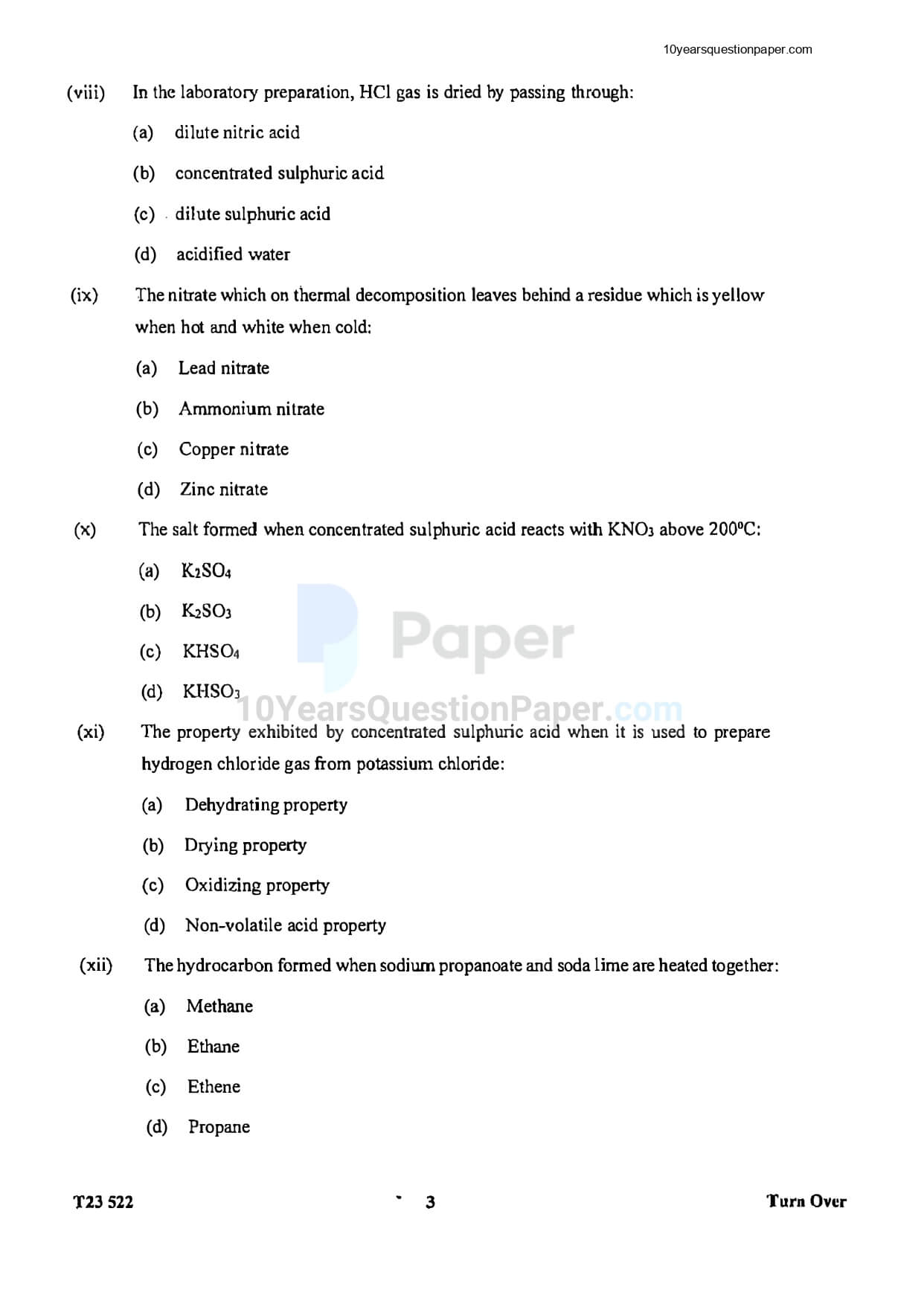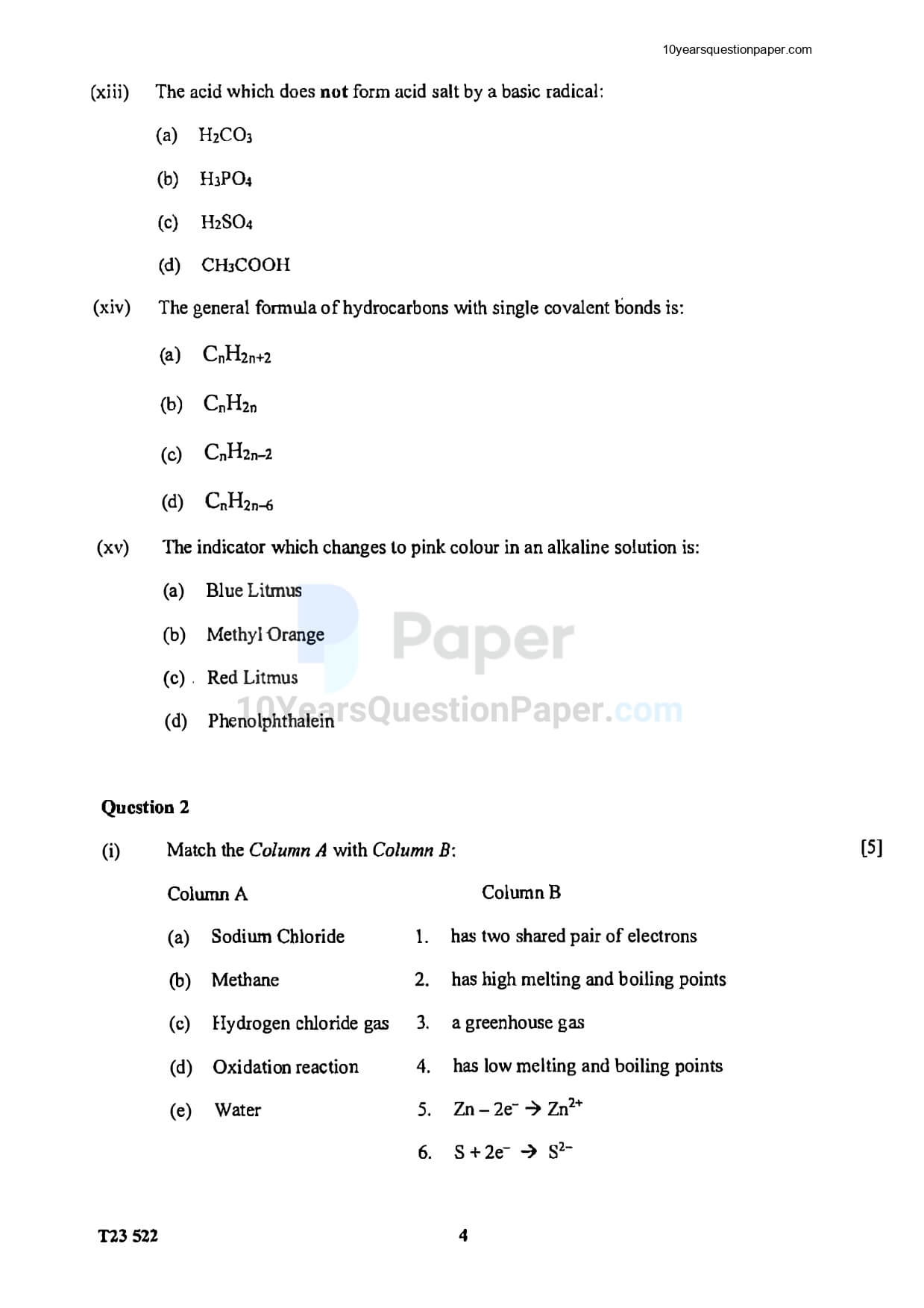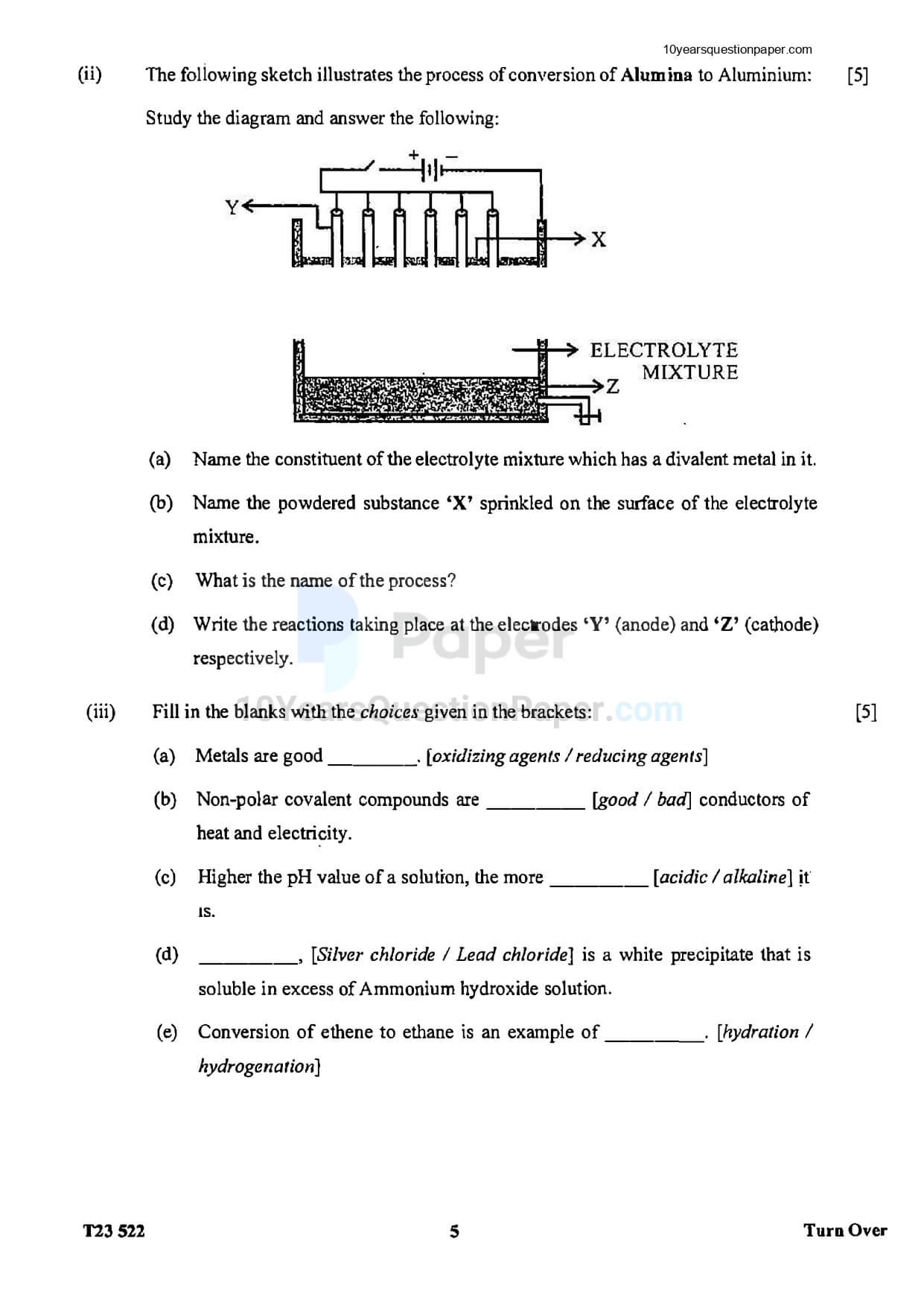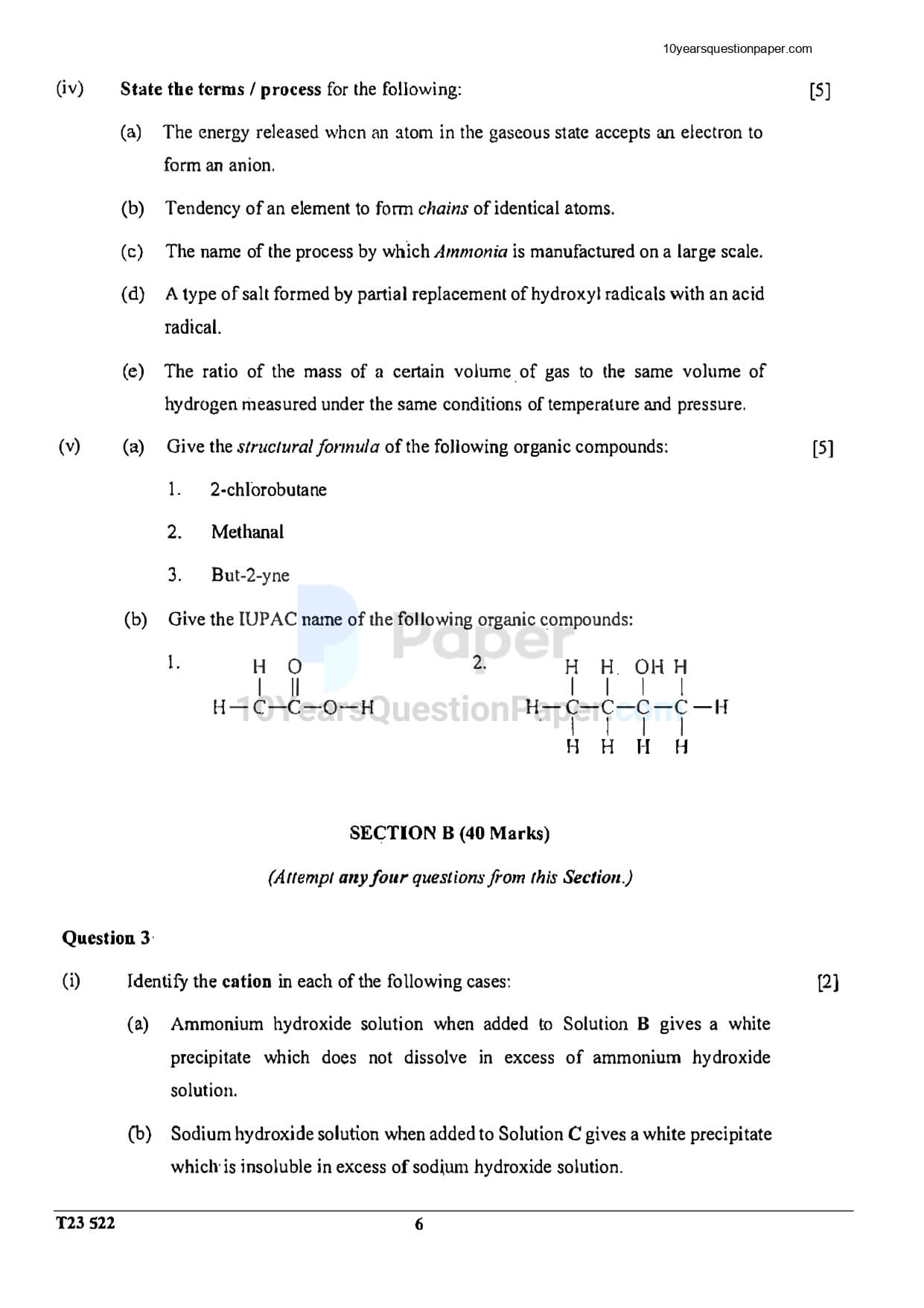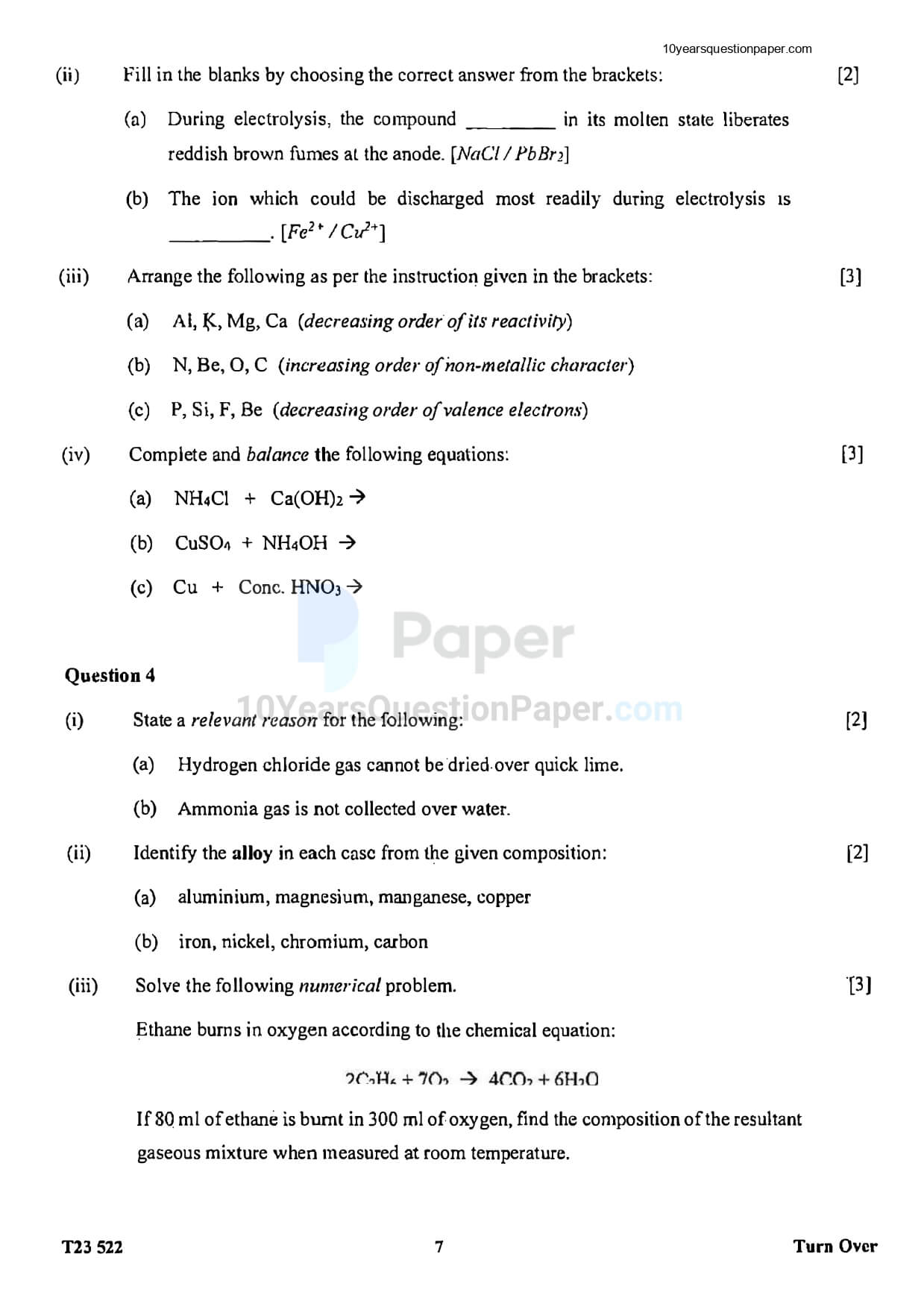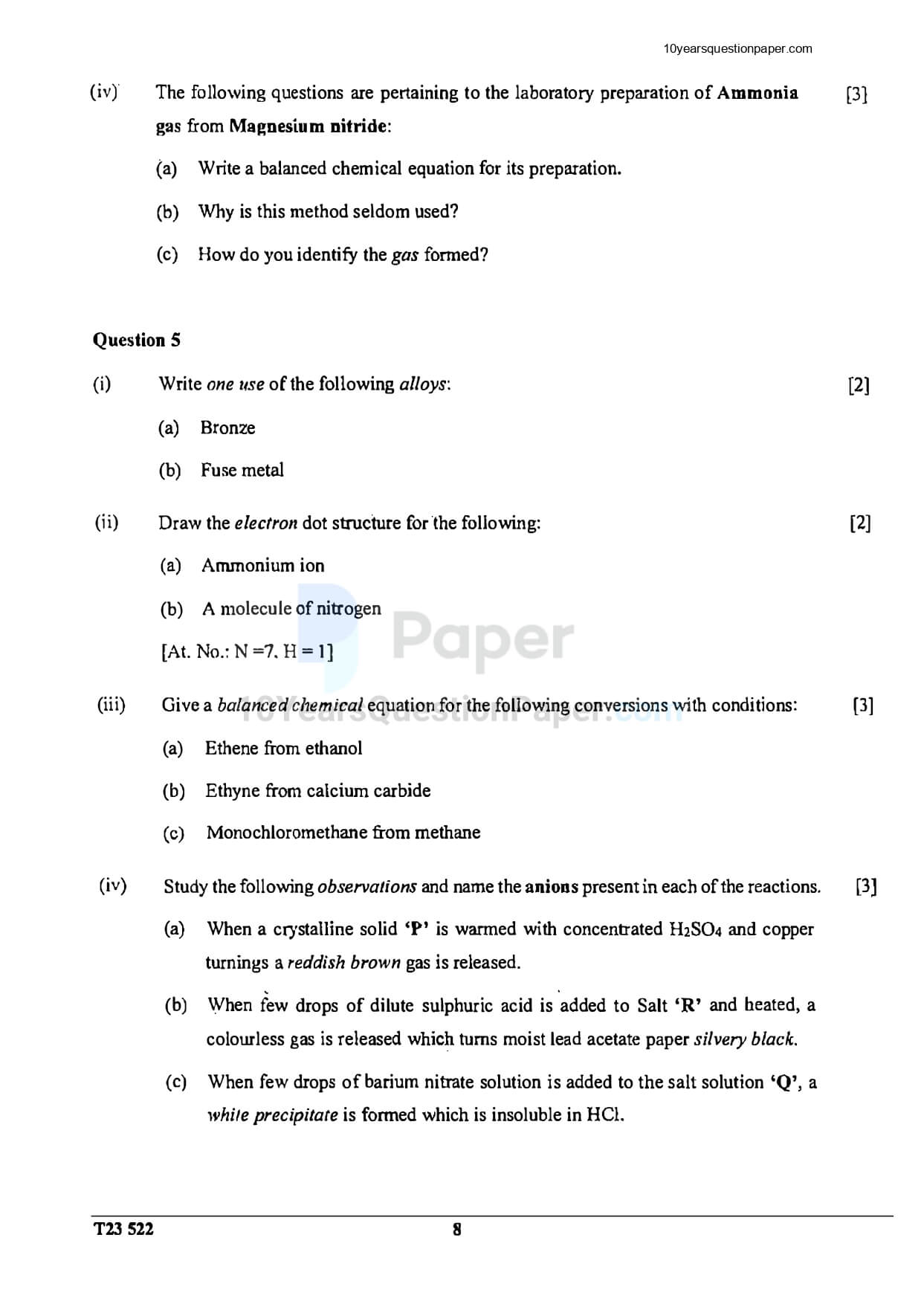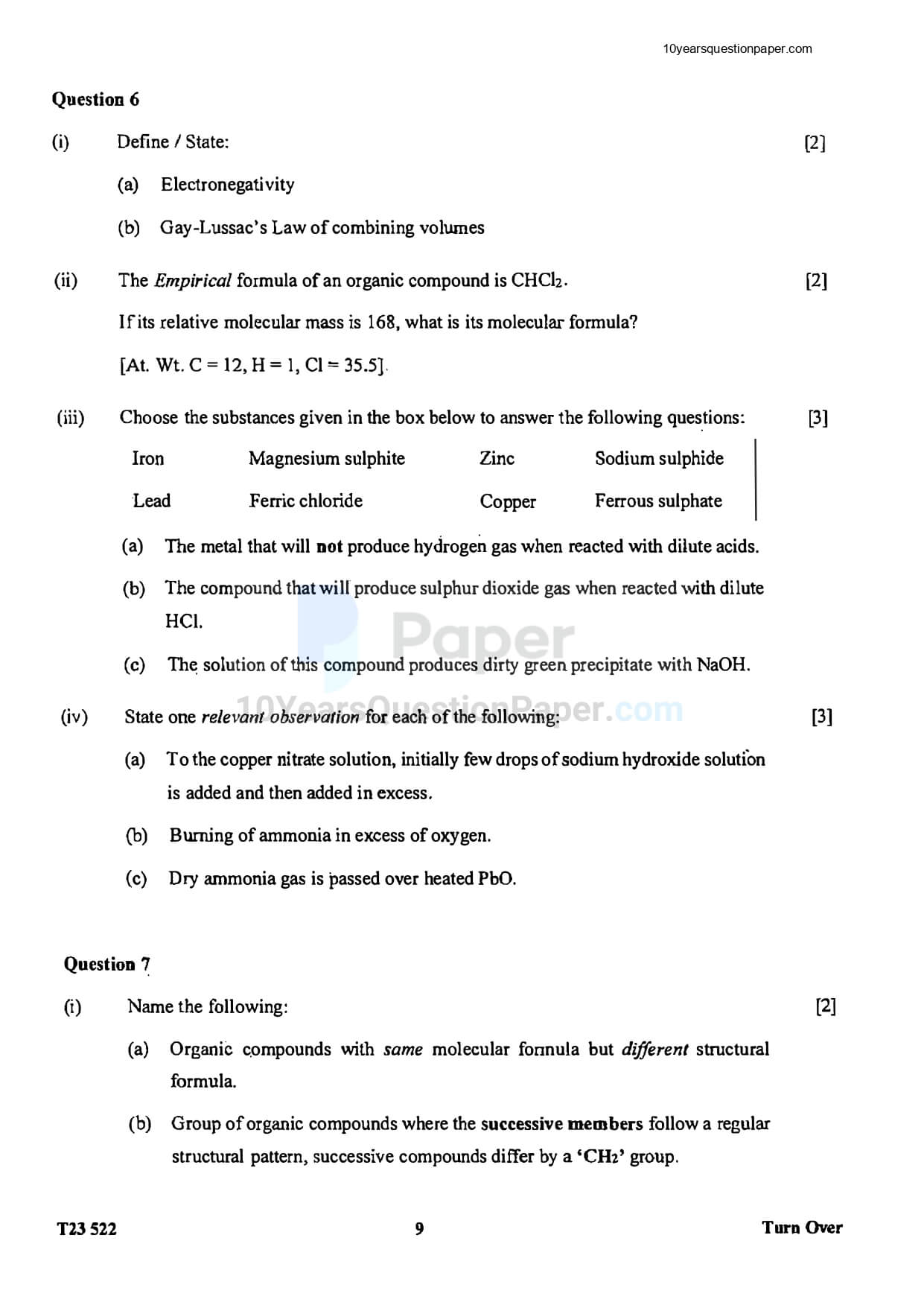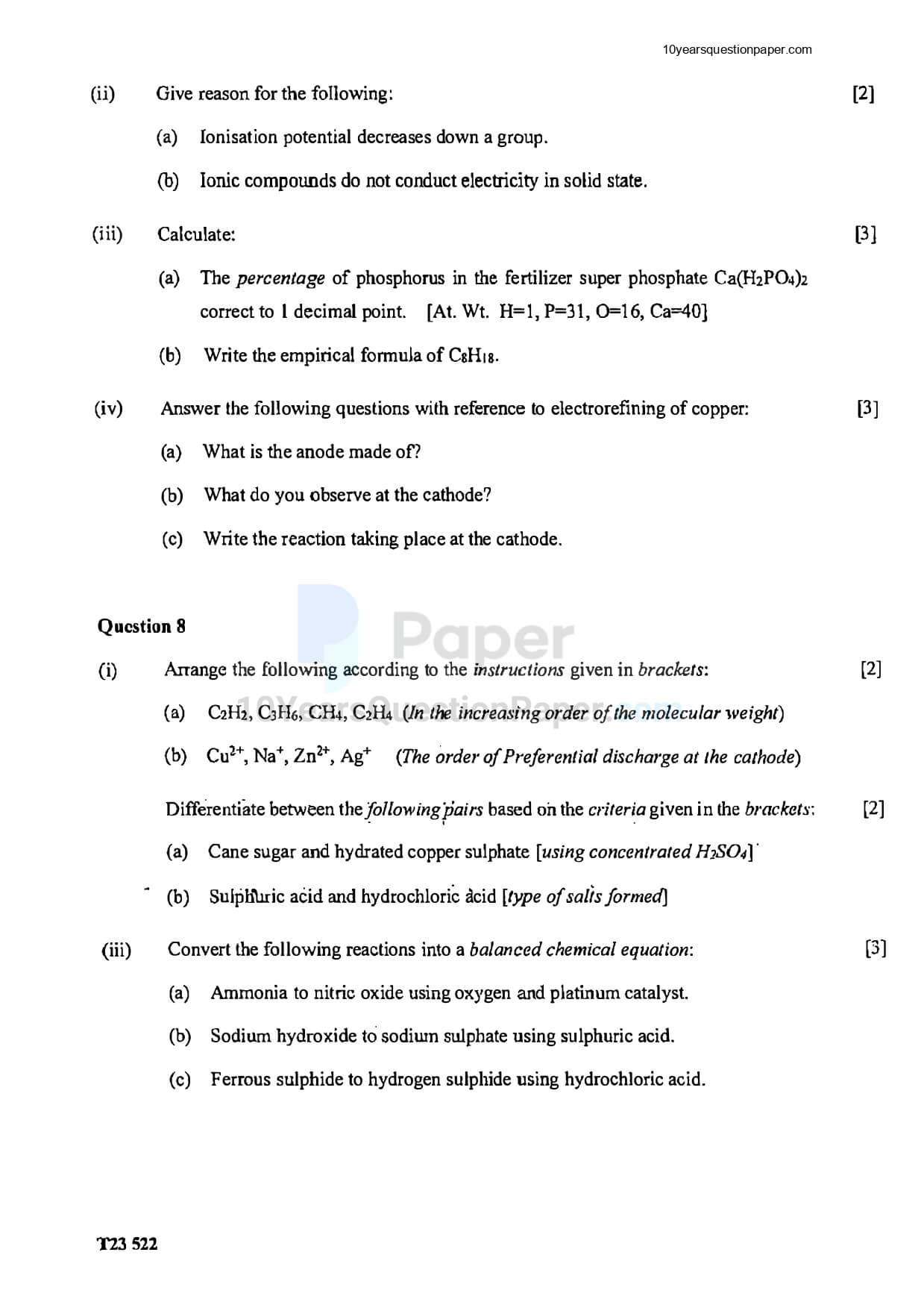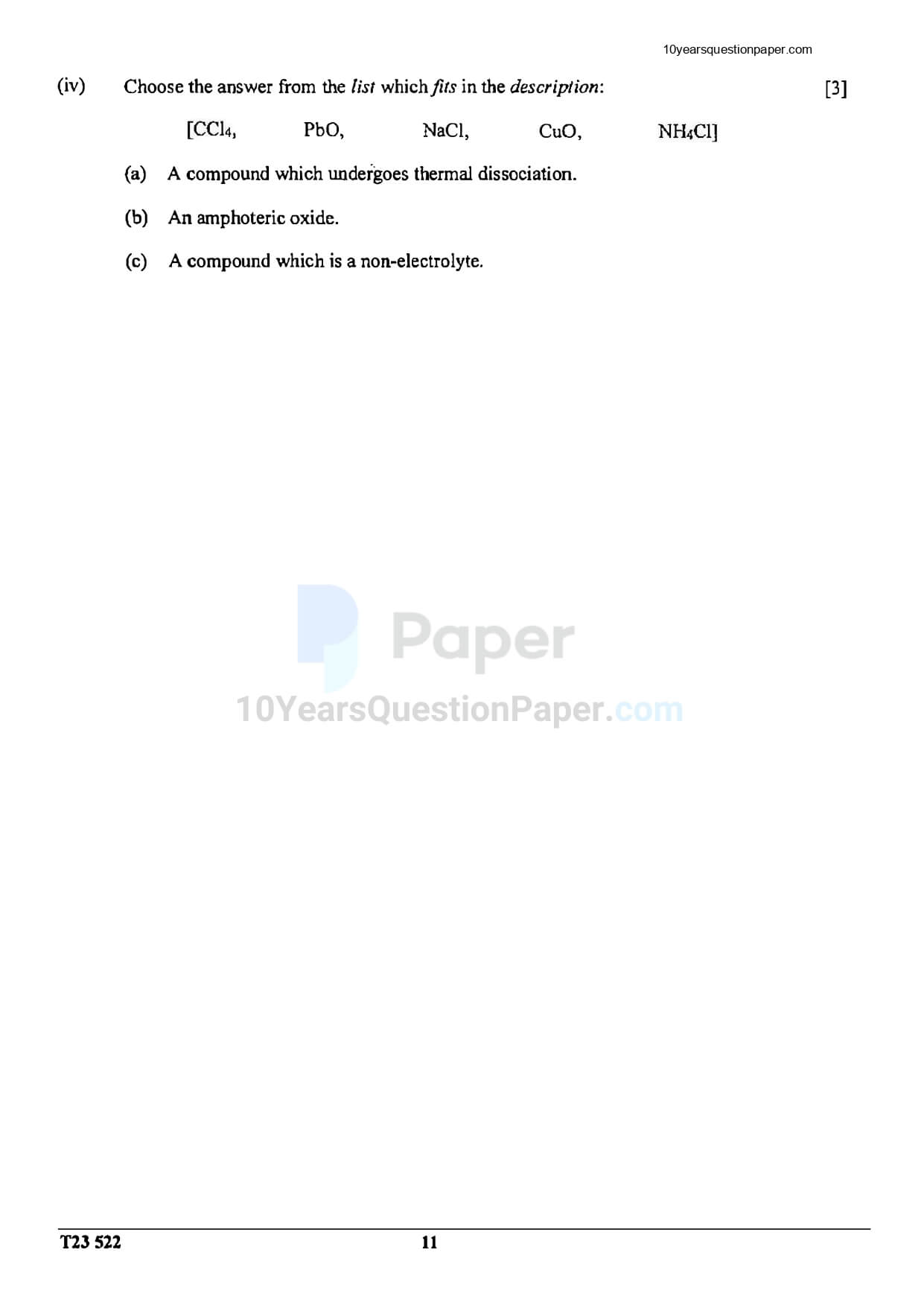 The Chemistry question paper for ICSE Board's Class 10 in 2023 is a valuable resource provided by the Indian Certificate of Secondary Education (I.C.S.E.). The ICSE Board's Chemistry syllabus for class 10 from 2022 to 2023 covers a range of topics including Periodic Properties and variations of Properties - both Physical and Chemical, Chemical Bonding, the Study of Acids, Bases, and Salts, Analytical Chemistry involving the use of Ammonium Hydroxide and Sodium Hydroxide, Mole Concept, Electrolysis, Metallurgy, Study of Compounds, and Organic Chemistry. The total marks for Chemistry Paper 2 amount to 80, divided into two sections: Section-A (40 Marks) and Section-B (40 Marks). This comprehensive paper contains important and frequently repeated questions that the ICSE Board includes in their annual examinations. Students, parents, and teachers alike can access or download this paper in PDF format, enabling effective preparation for the Class 10 board exams.
Downloaded from www.cisce.org

Hey! So, have you start solving the ICSE Class 10 Chemistry 2023 Previous Year Question Paper?