ICSE 2018 Chemistry Question Paper for Class 10
Board : ICSE Year : 2018 Subject : Chemistry Class : 10
ICSE Chemistry solved question paper of class previous year question papers for 2018. The past ICSE papers are always considered as the best resource to make an effective preparation for the final board exams for class 10. This Chemistry 2018 paper is solved by our expert teacher in Chemistry having more than 10 years of experience.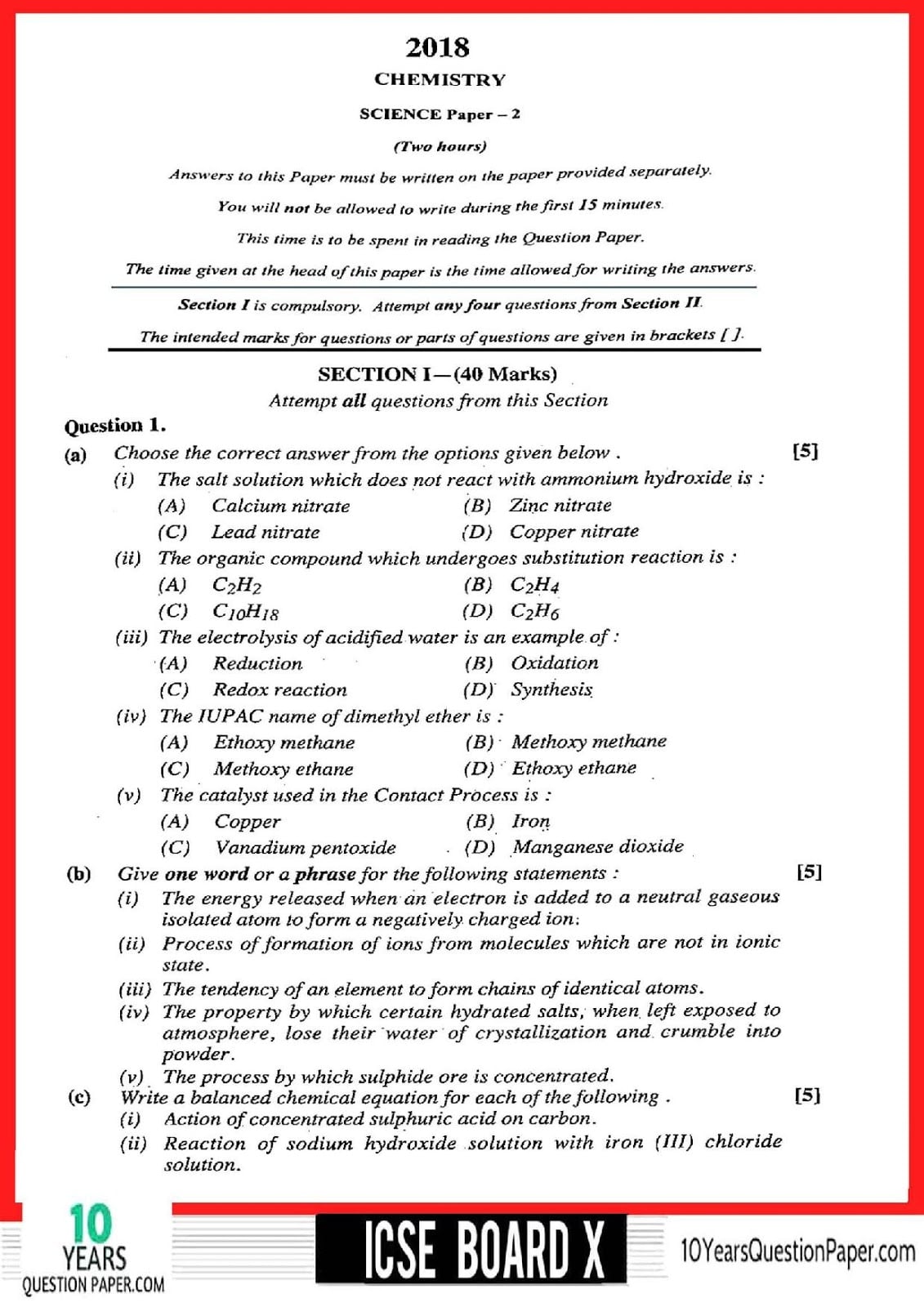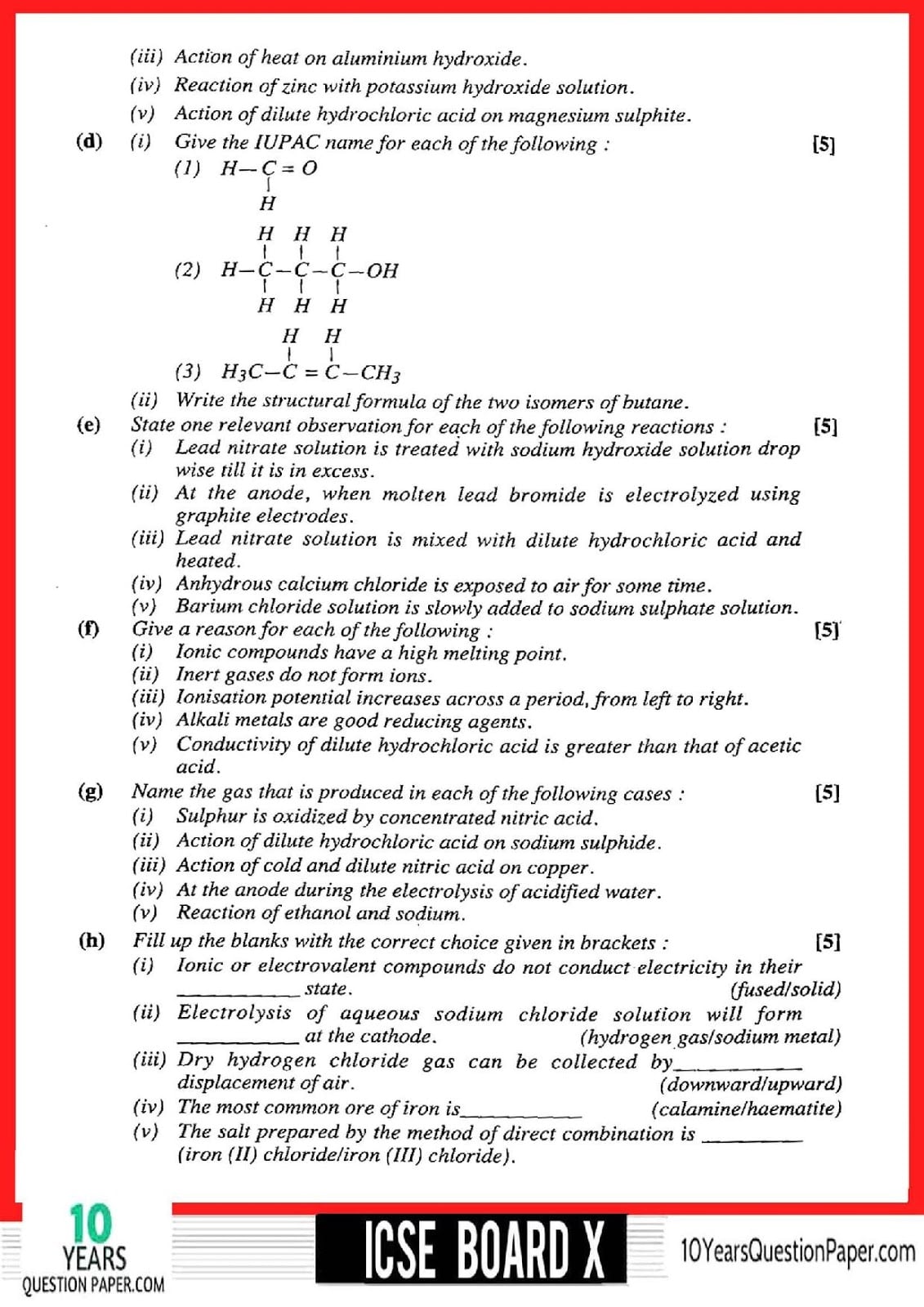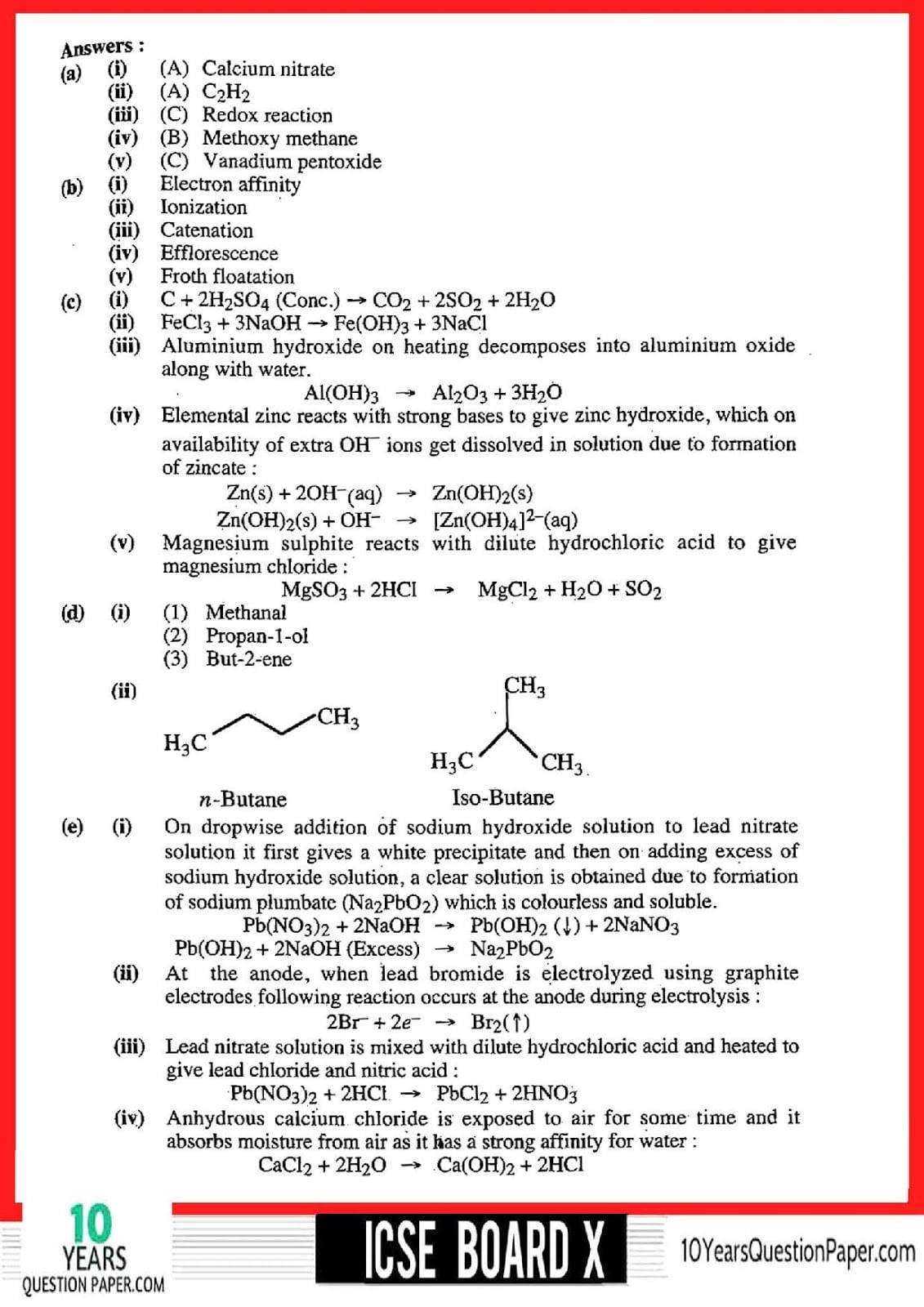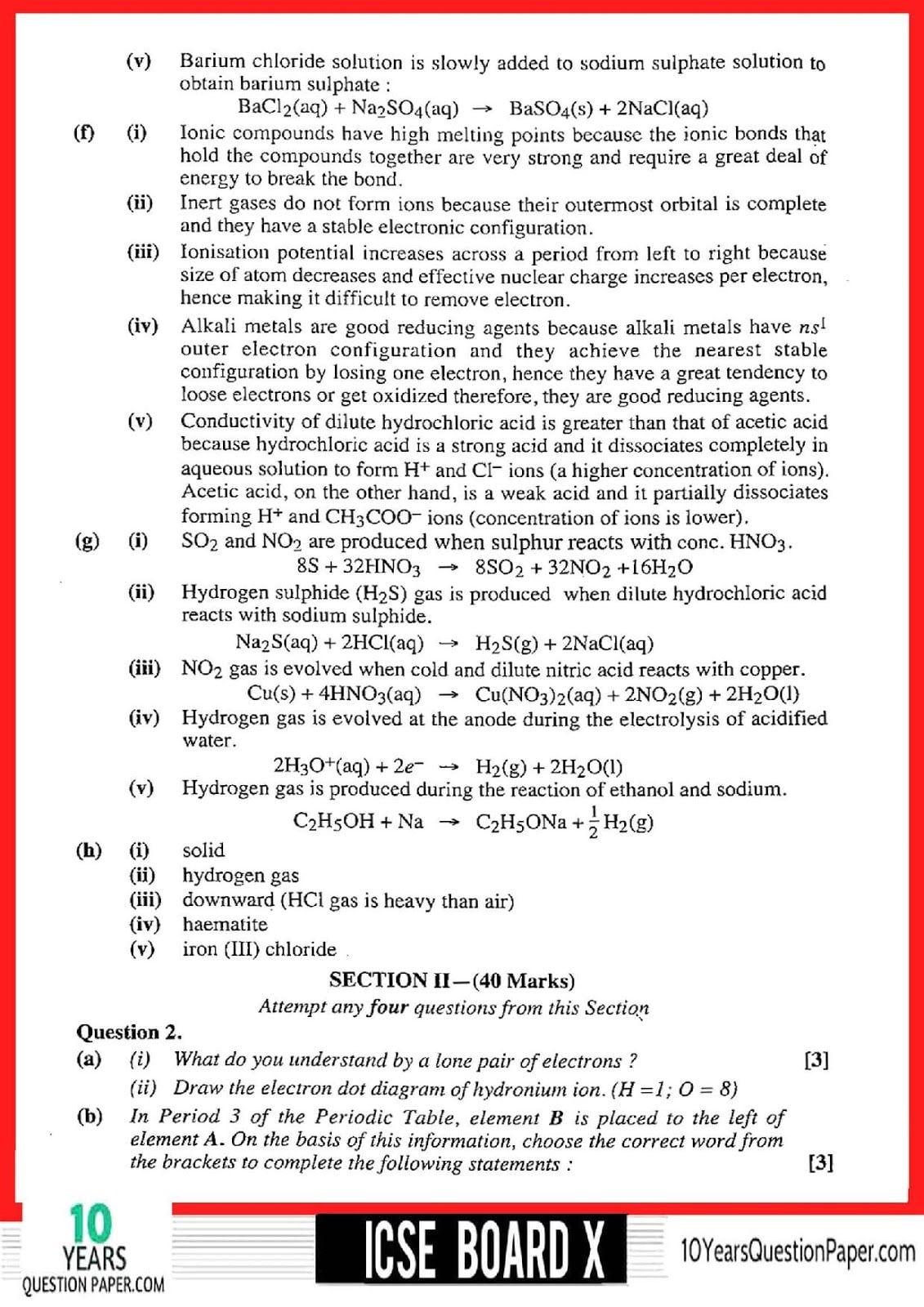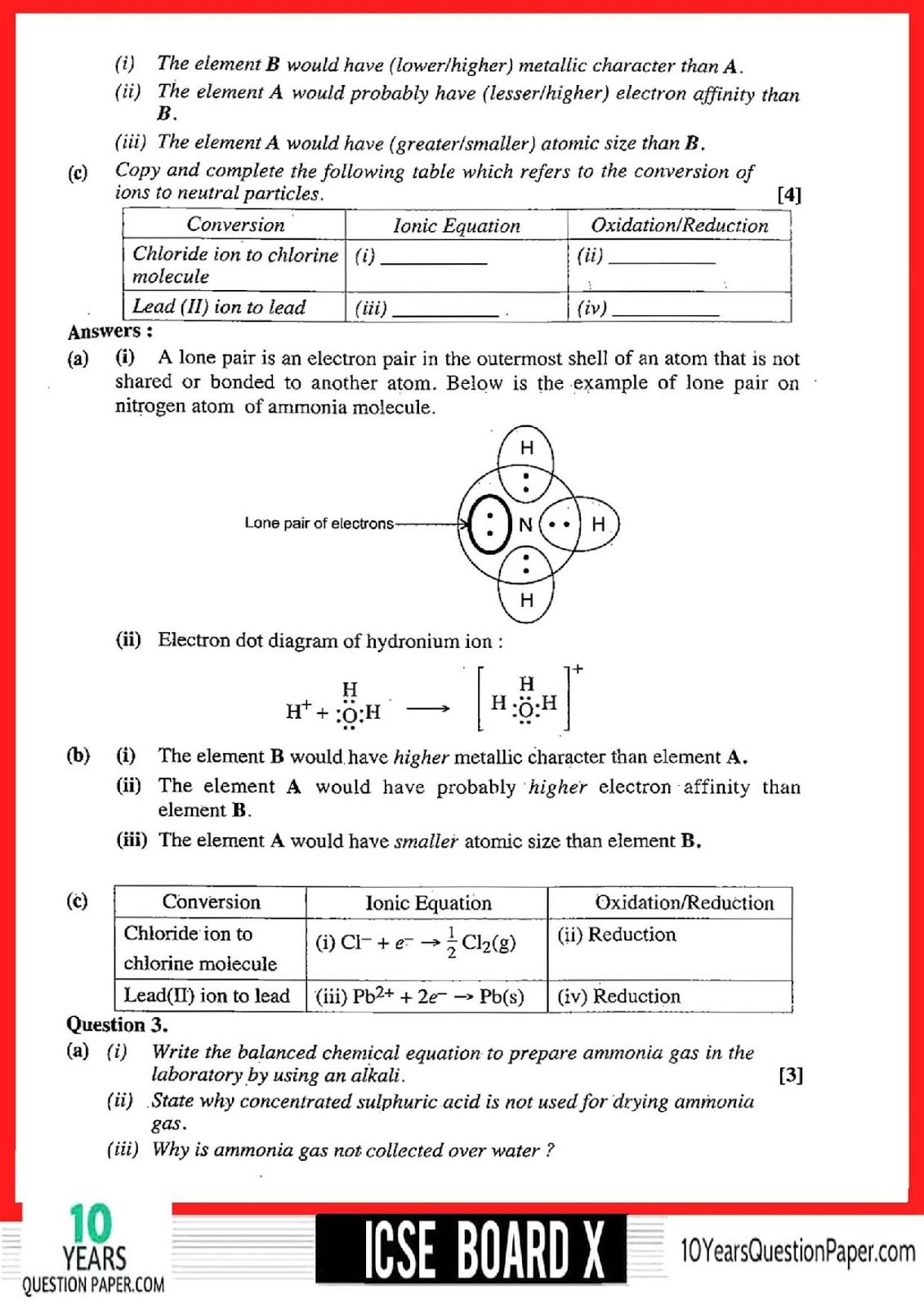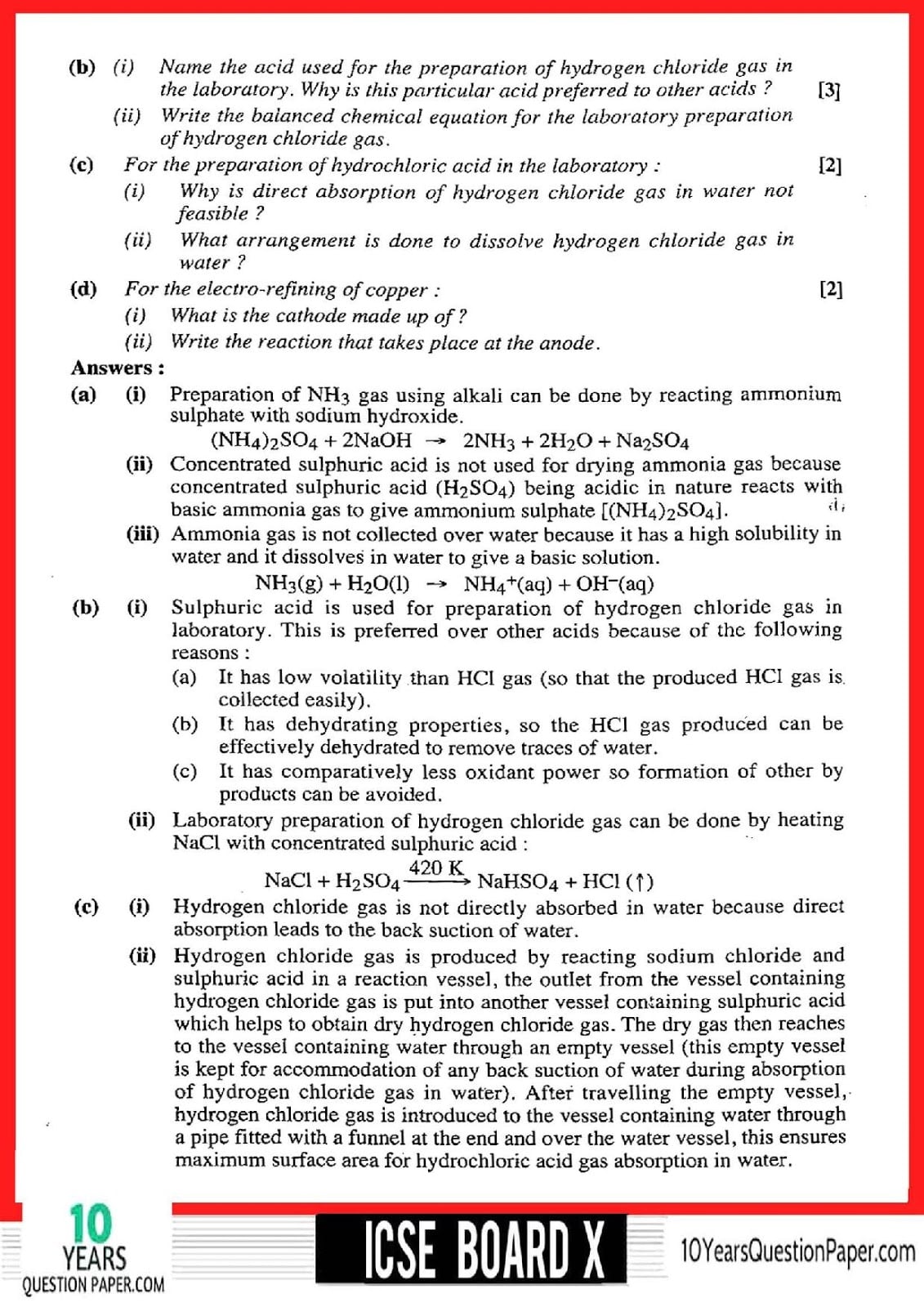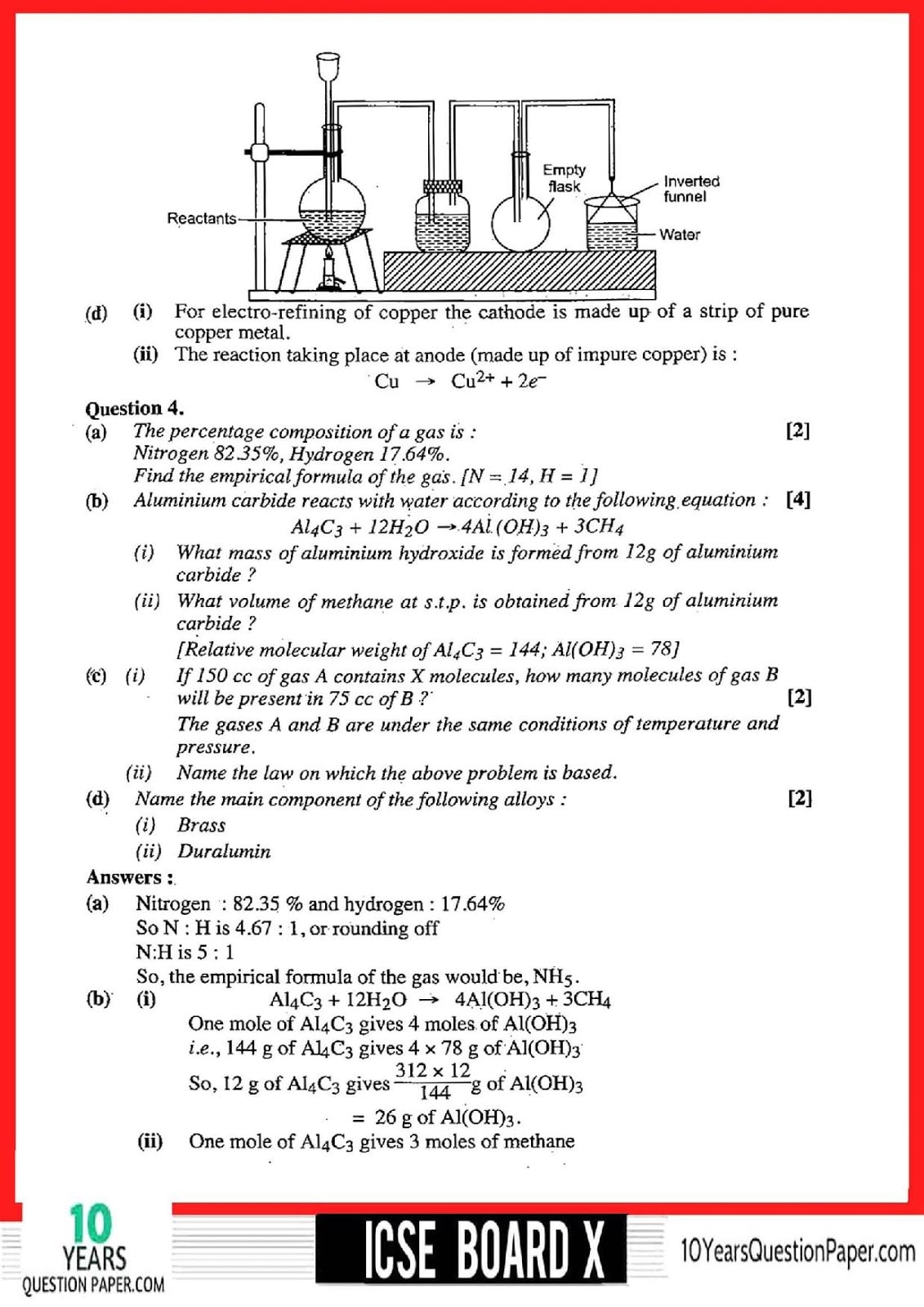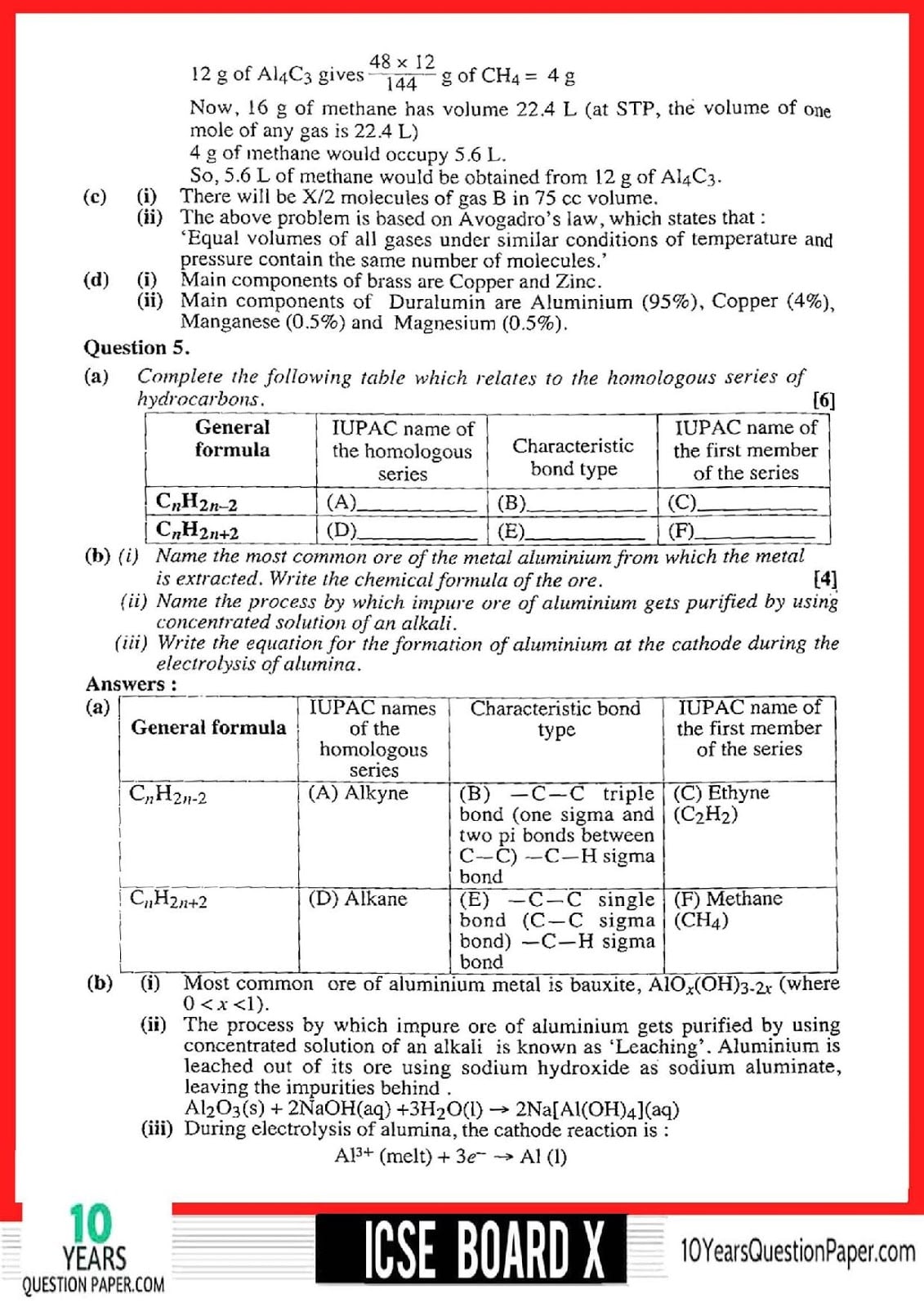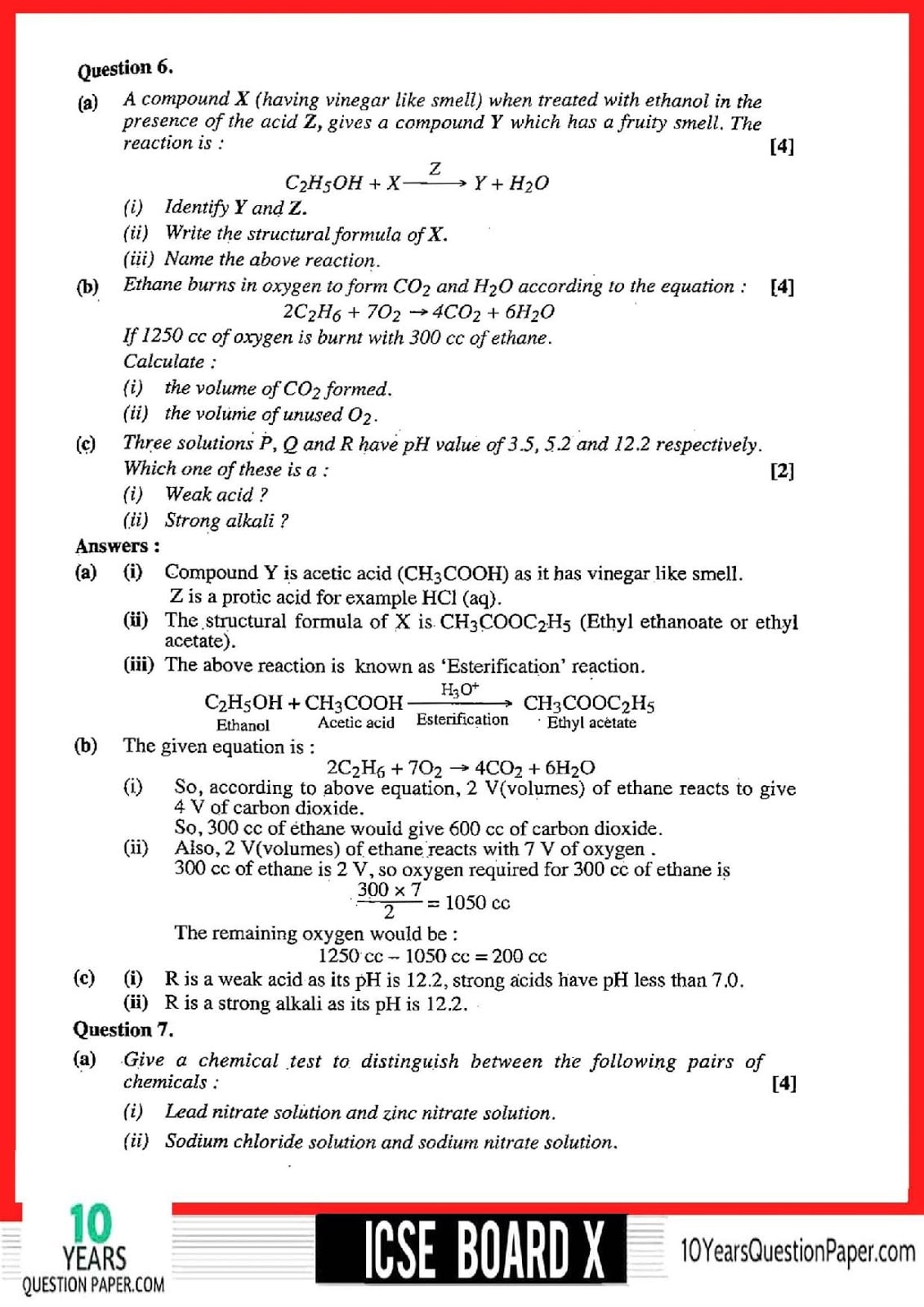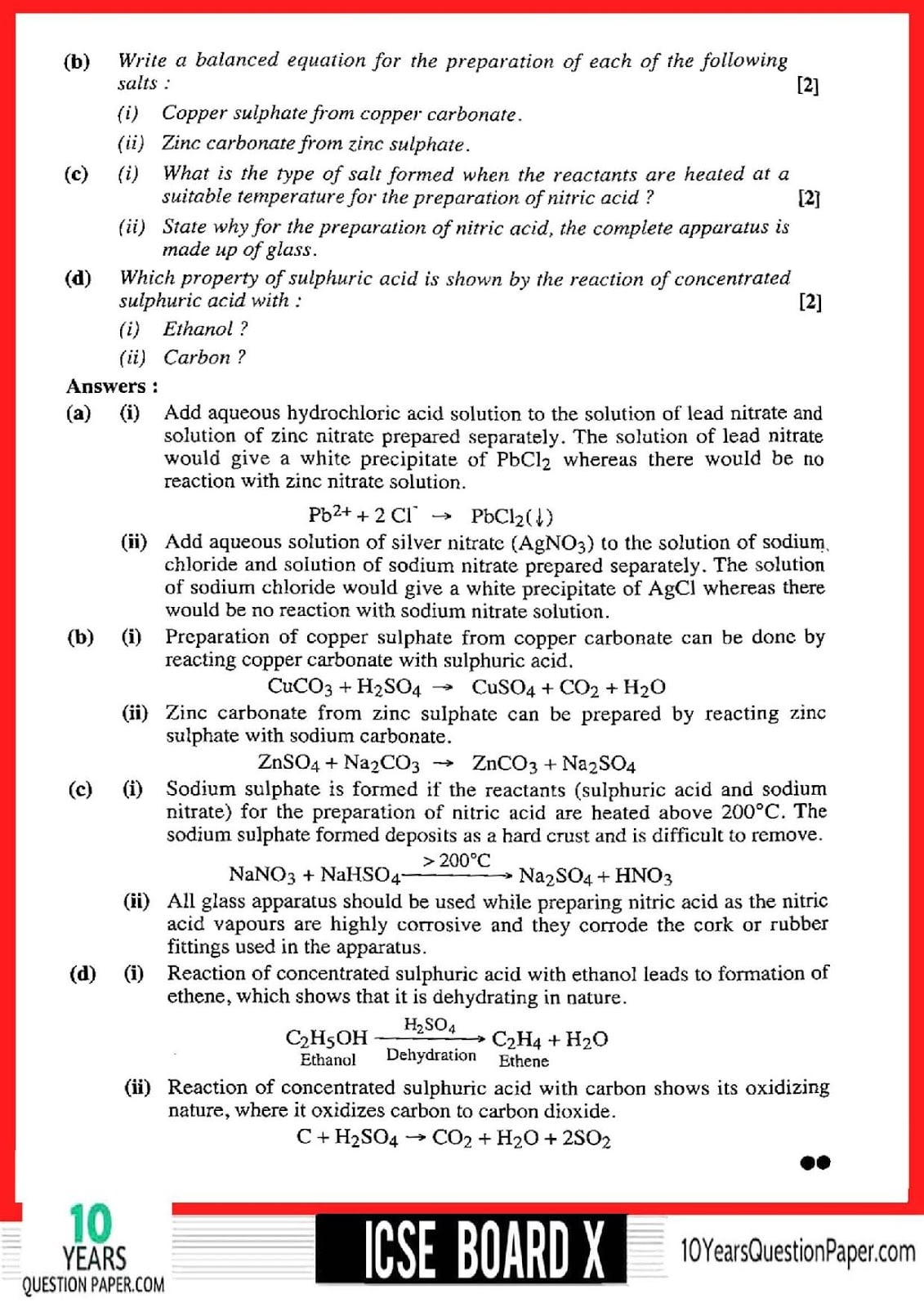 *

Enter Email ID To Download PDF
Downloaded from www.cisce.org
Here in this article, you will get the complete and best solution for the 2018 chemistry paper and the unsolved question paper of 2018 has been downloaded for (I.C.S.E.) Council for the Indian School Certificate Examinations. You can view and download the paper in PDF for free. So after you download the previous year chemistry 2018 paper of ICSE, you must solve the question paper by setting the conditions like those in the real board exam of class 10. This will help you to practice and make you comfortable for the final exam and this will also avoid the unnecessary stress and anxiety while writing the exam in the examination hall on the final day.

Hey! So, have you start solving the ICSE Class 10 Chemistry 2018 Previous Year Solved Paper?