ICSE 2018 Computer Applications Solved Paper for Class 10
Board : ICSE Year : 2018 Subject : Computer Applications Class : 10
Download free solution of Computer Application of 2018 Exam that was conducted by I.C.S.E. Board in the month of March 2018 to clear your doubt in Computer subject. You will find the type of question asked and how to write the answer of that question within the time, while you practice the solved I.C.S.E. question paper you will learn many things and get confidence in your final board exam, Computer is an easy subject if you understand the concept of programming language and way of writing the program, In ICSE Board of class 10 there is theory asked in computer application exam that is also basic understanding of computer.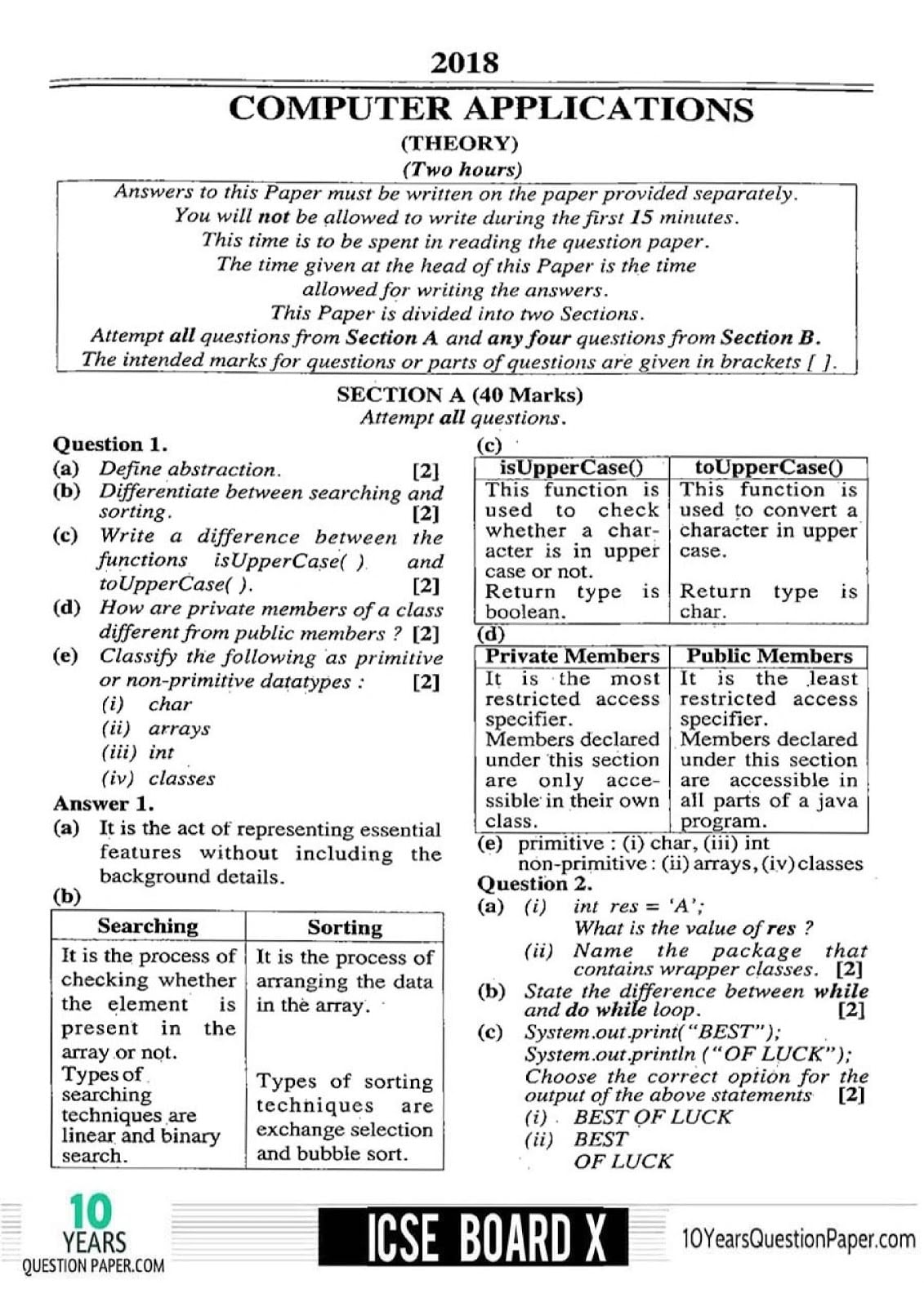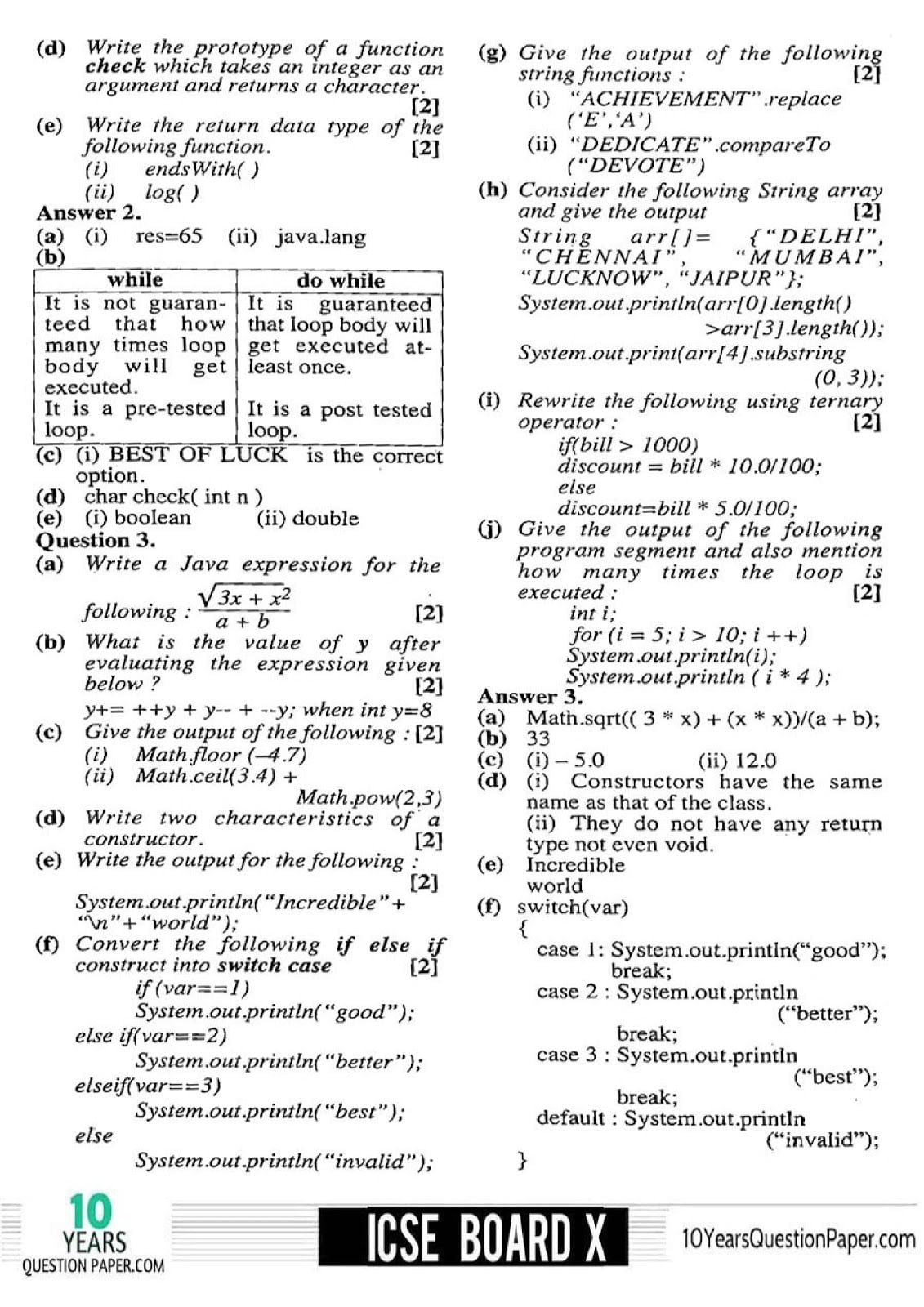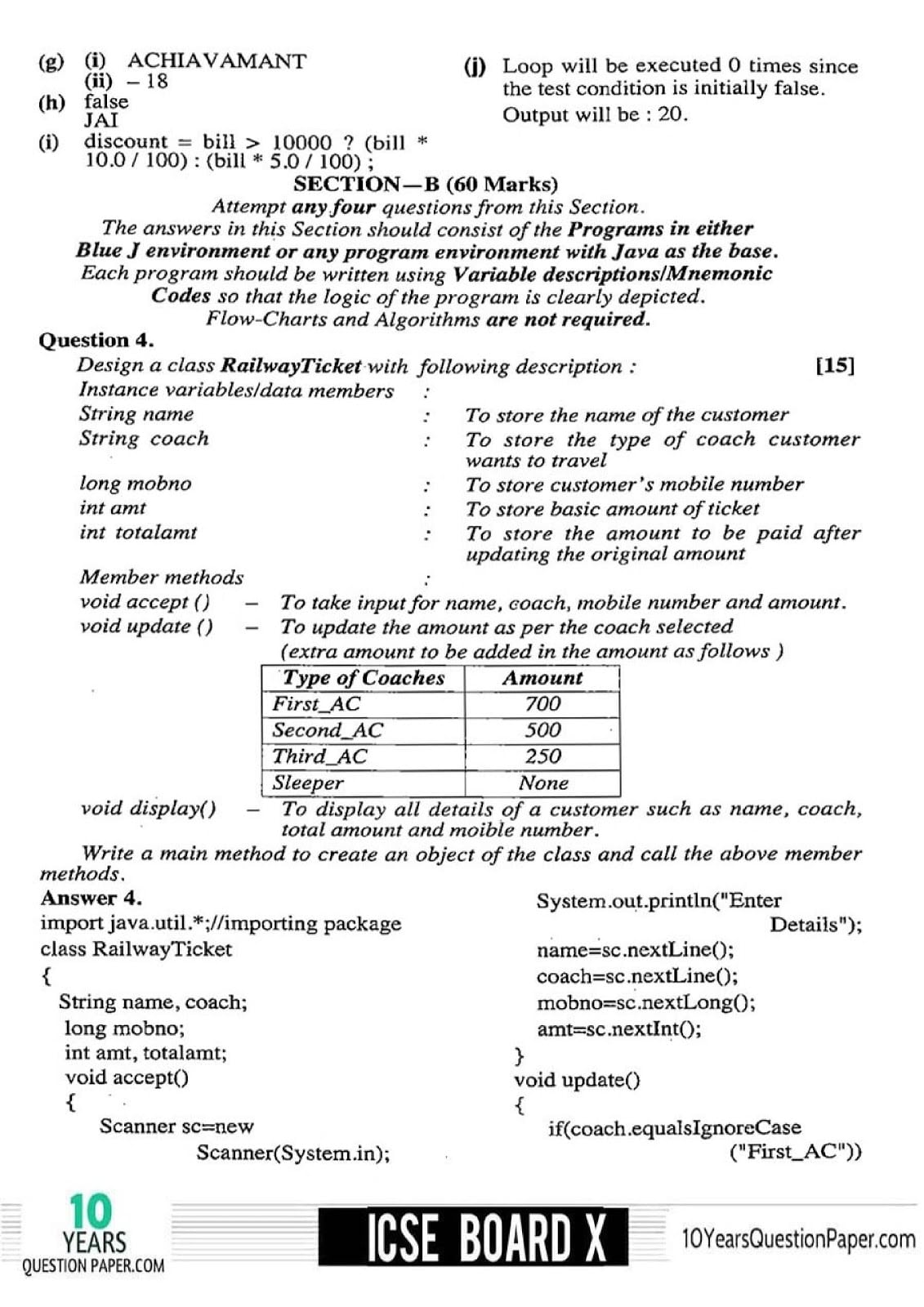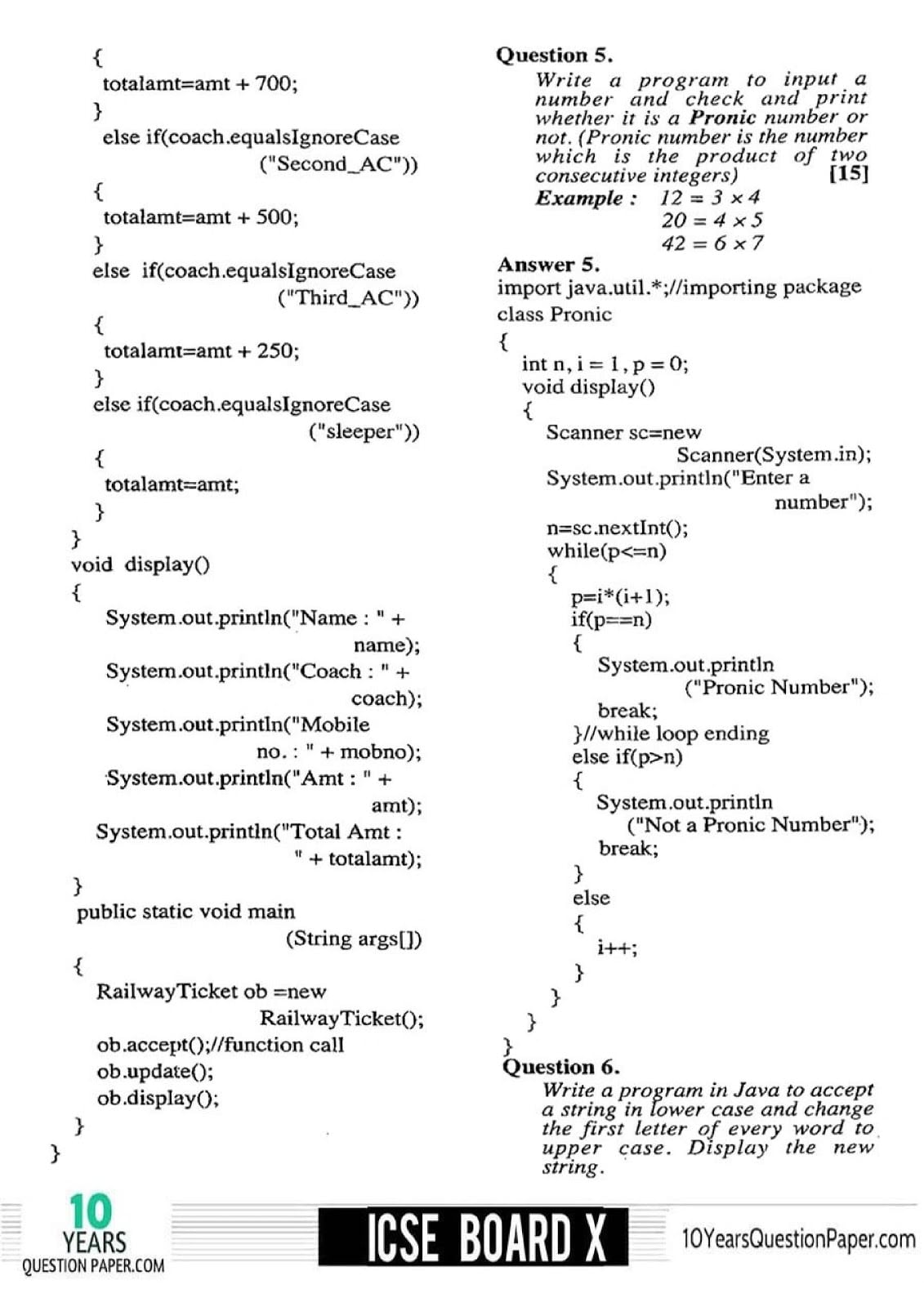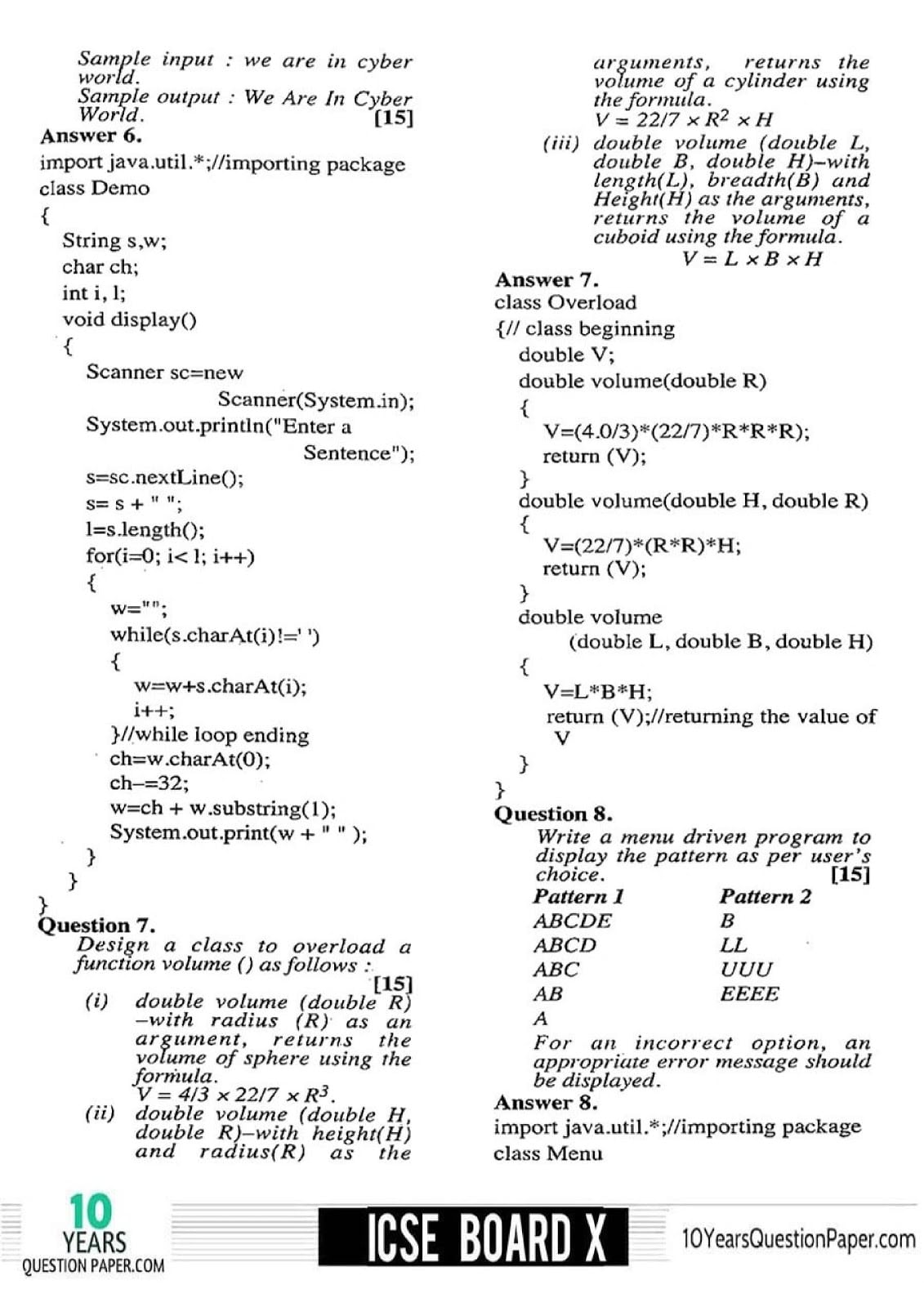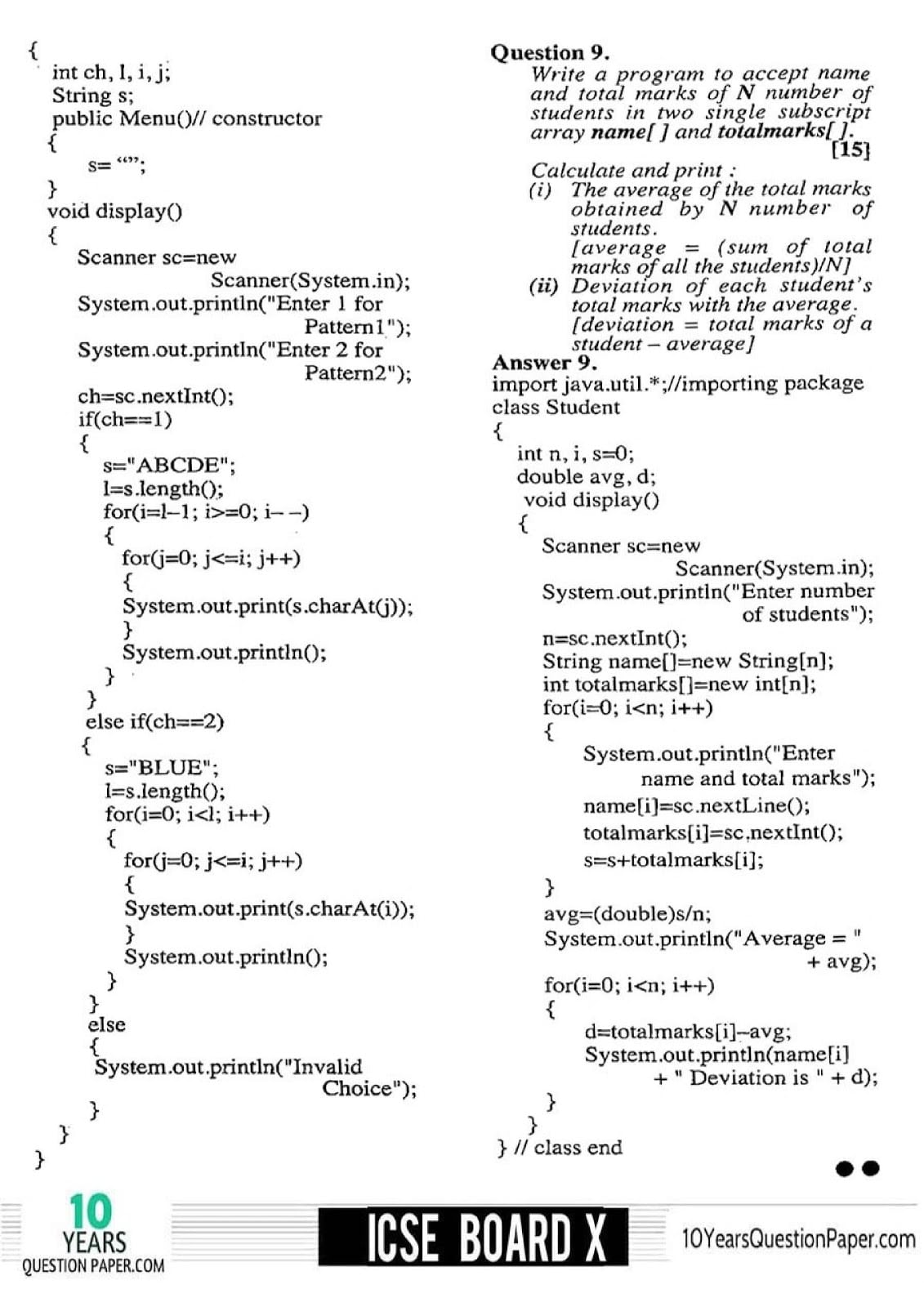 *

Enter Email ID To Download PDF
Downloaded from www.cisce.org
The computer application solved paper of 2018 examination has been solved by an expert teacher for I.C.S.E. students, the answer has been made as per the ICSE syllabus, students can follow this question paper as sample paper for the upcoming examination. As you know the question in ICSE board of class 10 always repeat you have a high chance of getting the number of question asked in 2018 exam in upcoming ICSE board 10th class exam, so download last 10 years ICSE computer application question paper and start practicing. The answer given above have been solved by doing a lot of research on how the ICSE answer sheet is checked by the examiner. What answer do a teacher checking your answer sheet is looking for. So student download this solved computer 2018 question paper, that will help you in your computer exam. Hope this effort of 10 years question paper help you in your preparation of class 10 if you have any questions regarding this solved paper you can ask below we will help you out.

Hey! So, have you start solving the ICSE Class 10 Computer Applications 2018 Previous Year Solved Paper?