Download Free ICSE Board 2019 Geography previous year question paper of class 10 that was held on March 2019 is in PDF and are solved by expert teachers for I.C.S.E. students. To clear the doubt students can download ICSE board 2018-2019 previous year Geography H.C.G. question paper-2 for the preparation of ICSE examination for 2019. In this 2018-2019 ICSE Board Paper of Geography you can find answer of the sample question paper, Question bank, Very important and repeated question form 2018-2019 examination and Class X students & teachers can also download the online solution in PDF for free.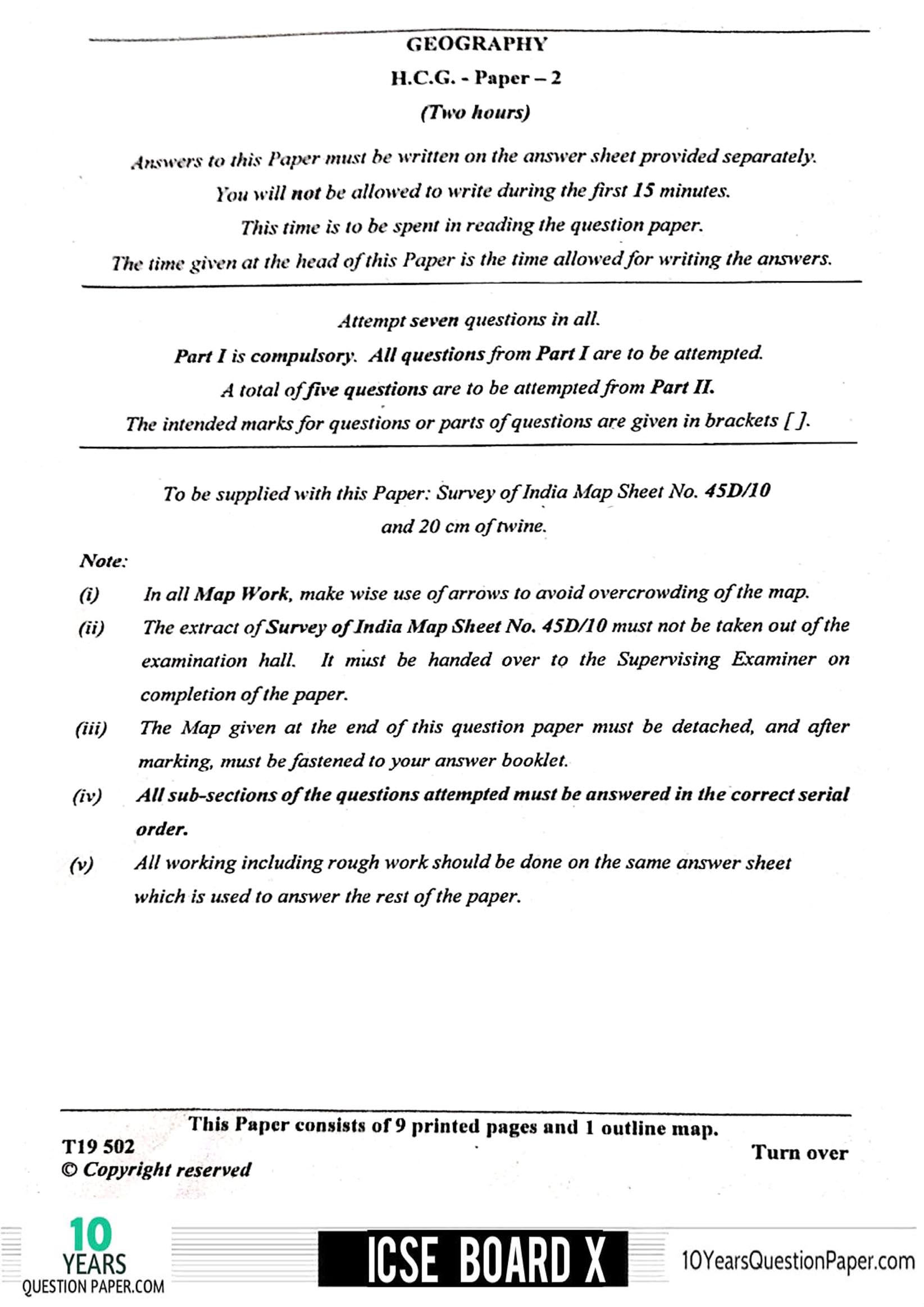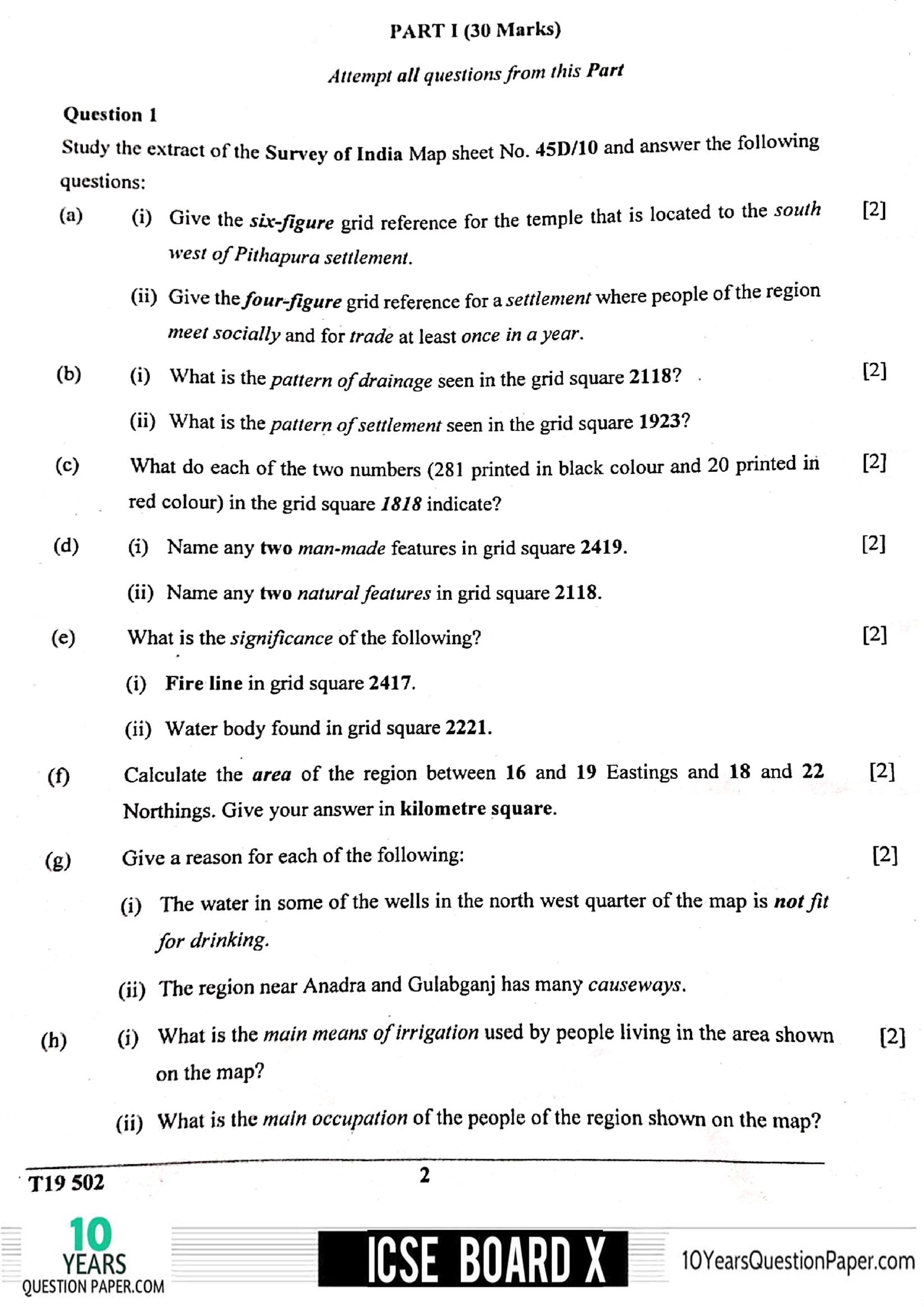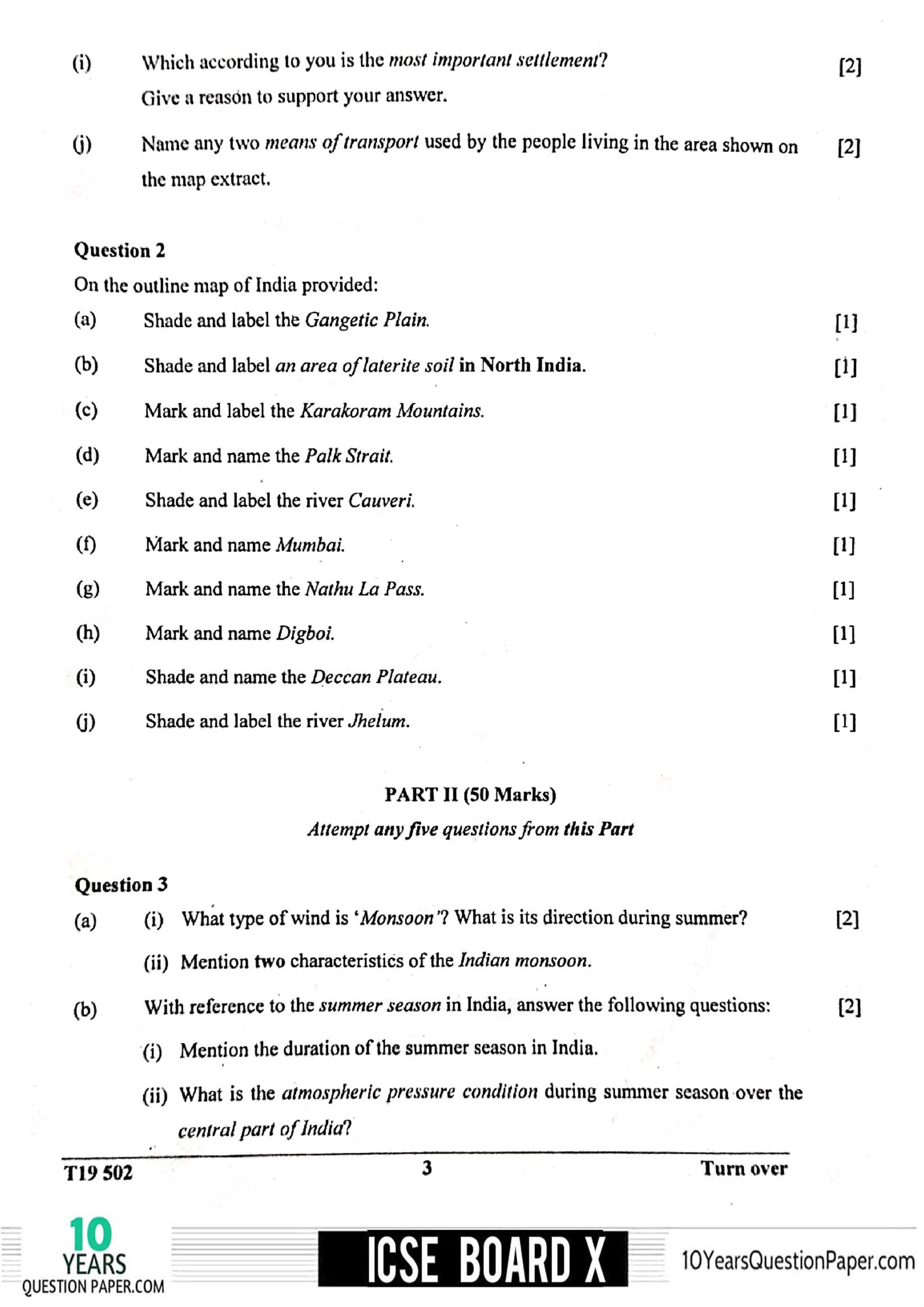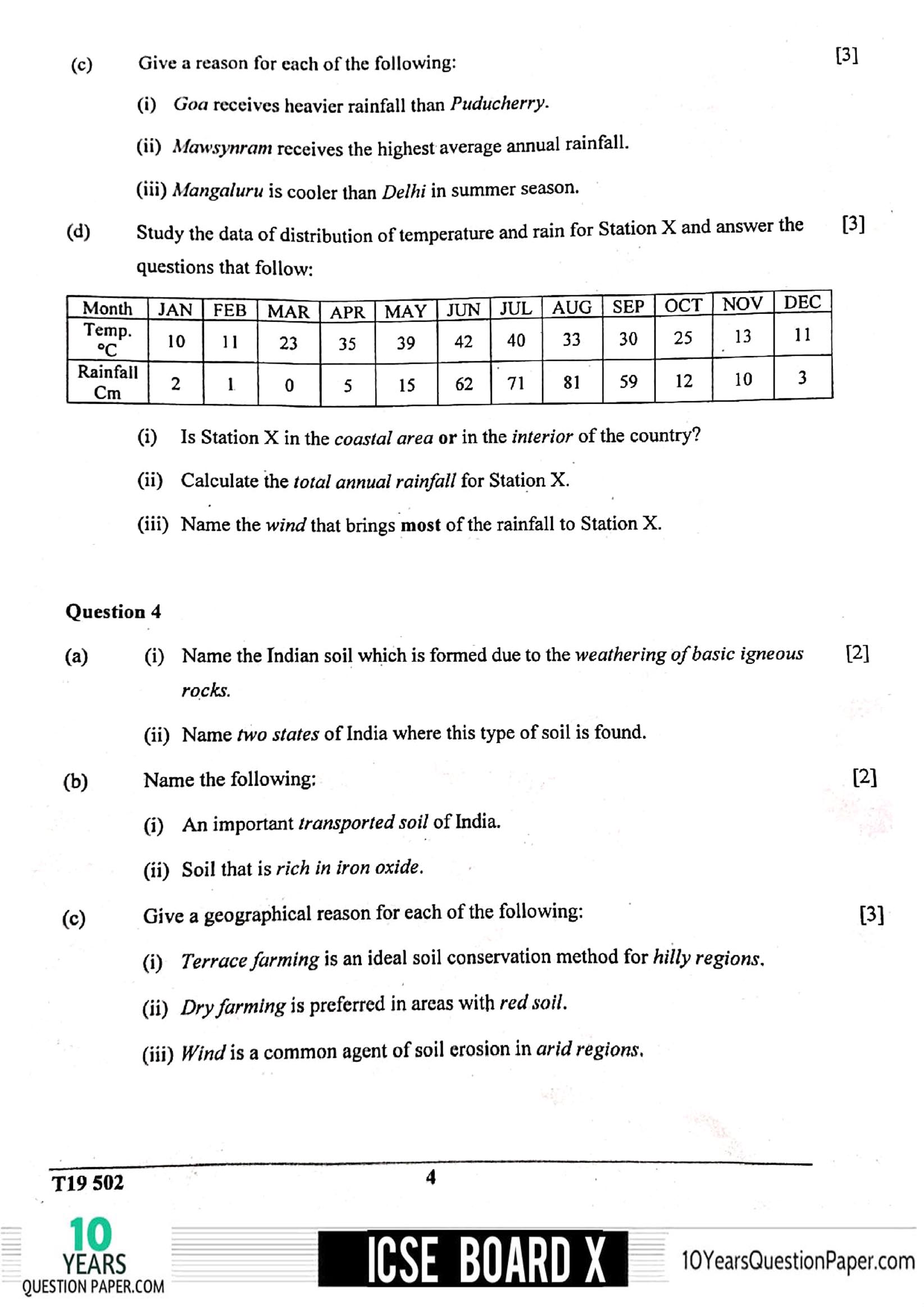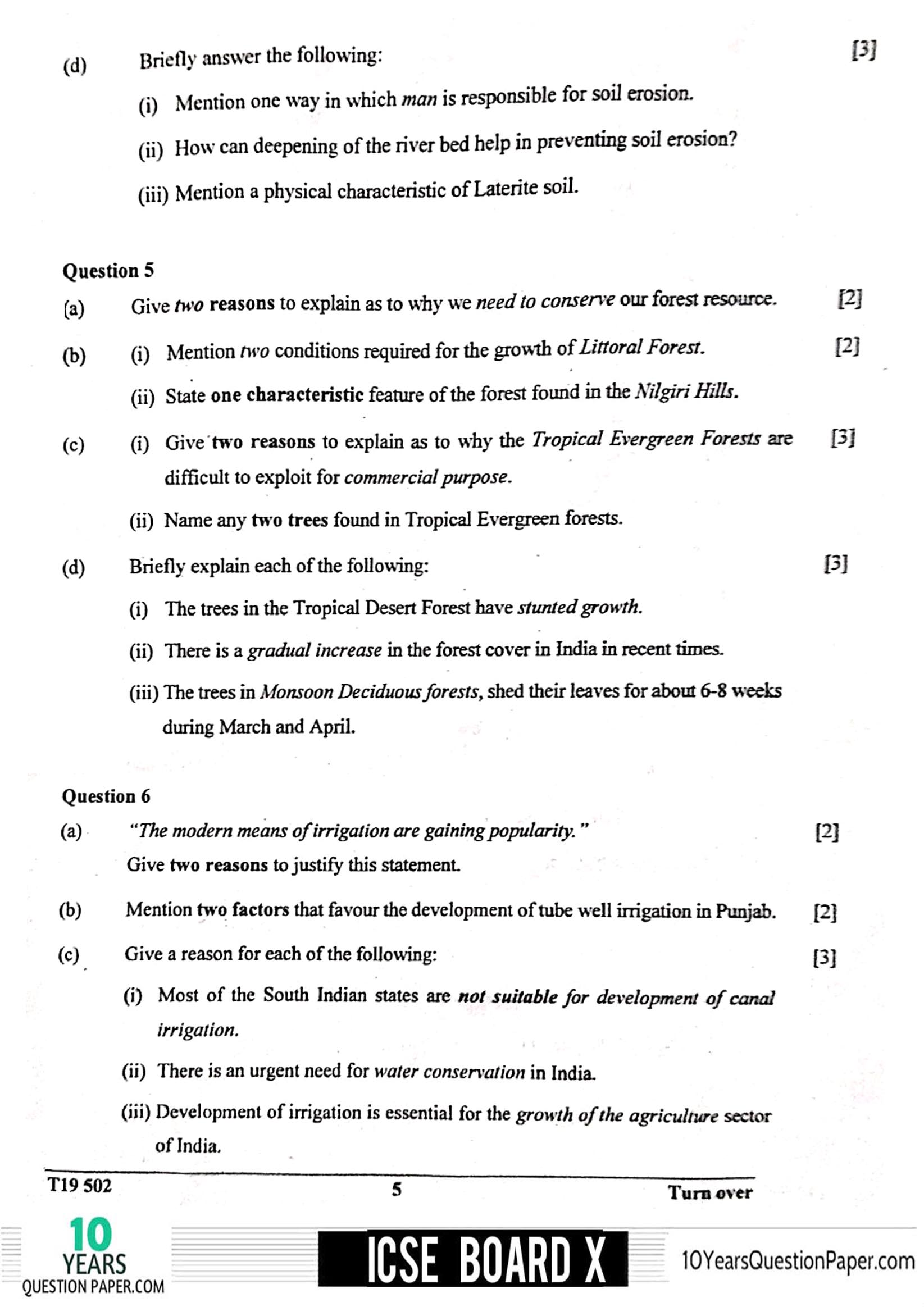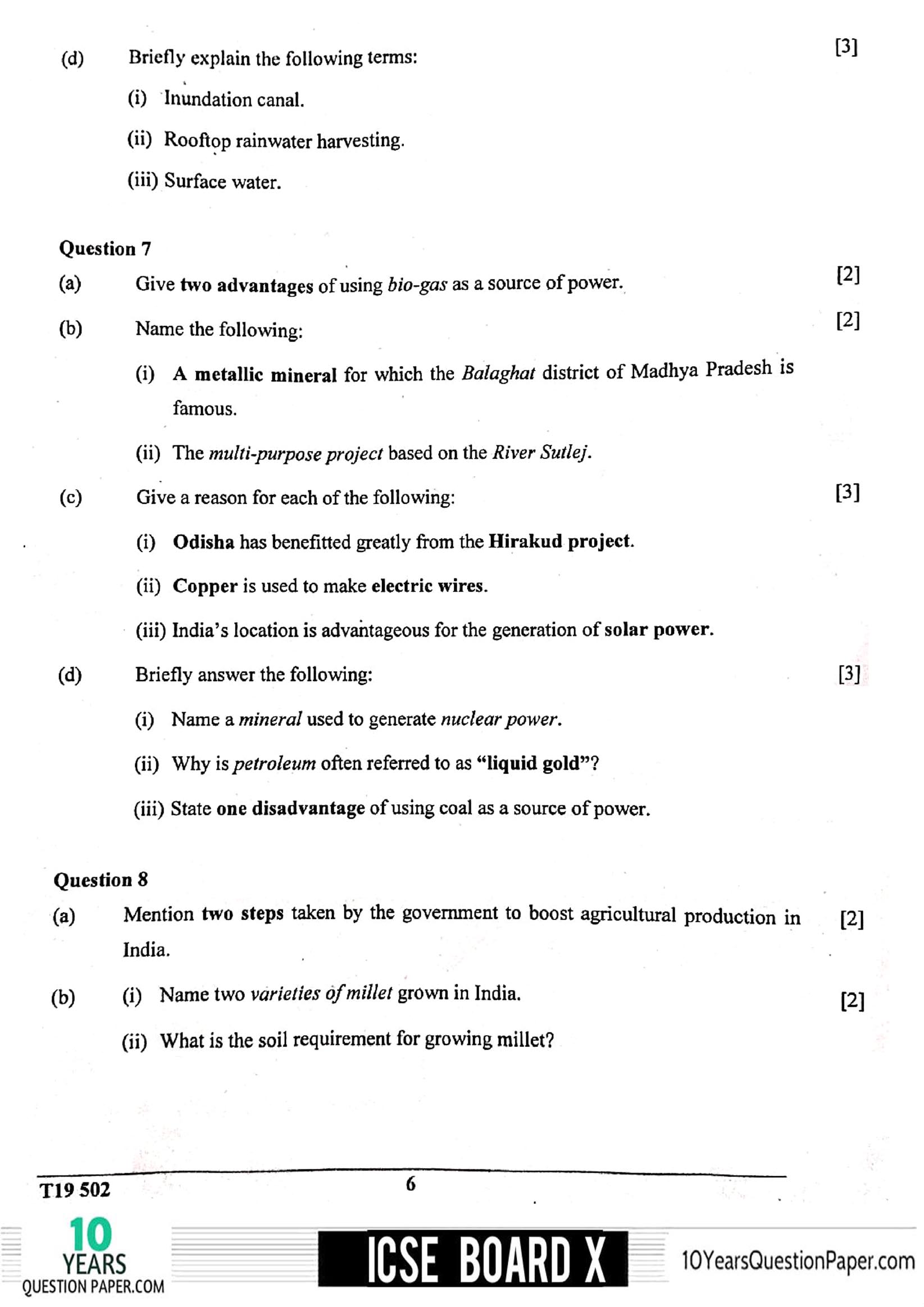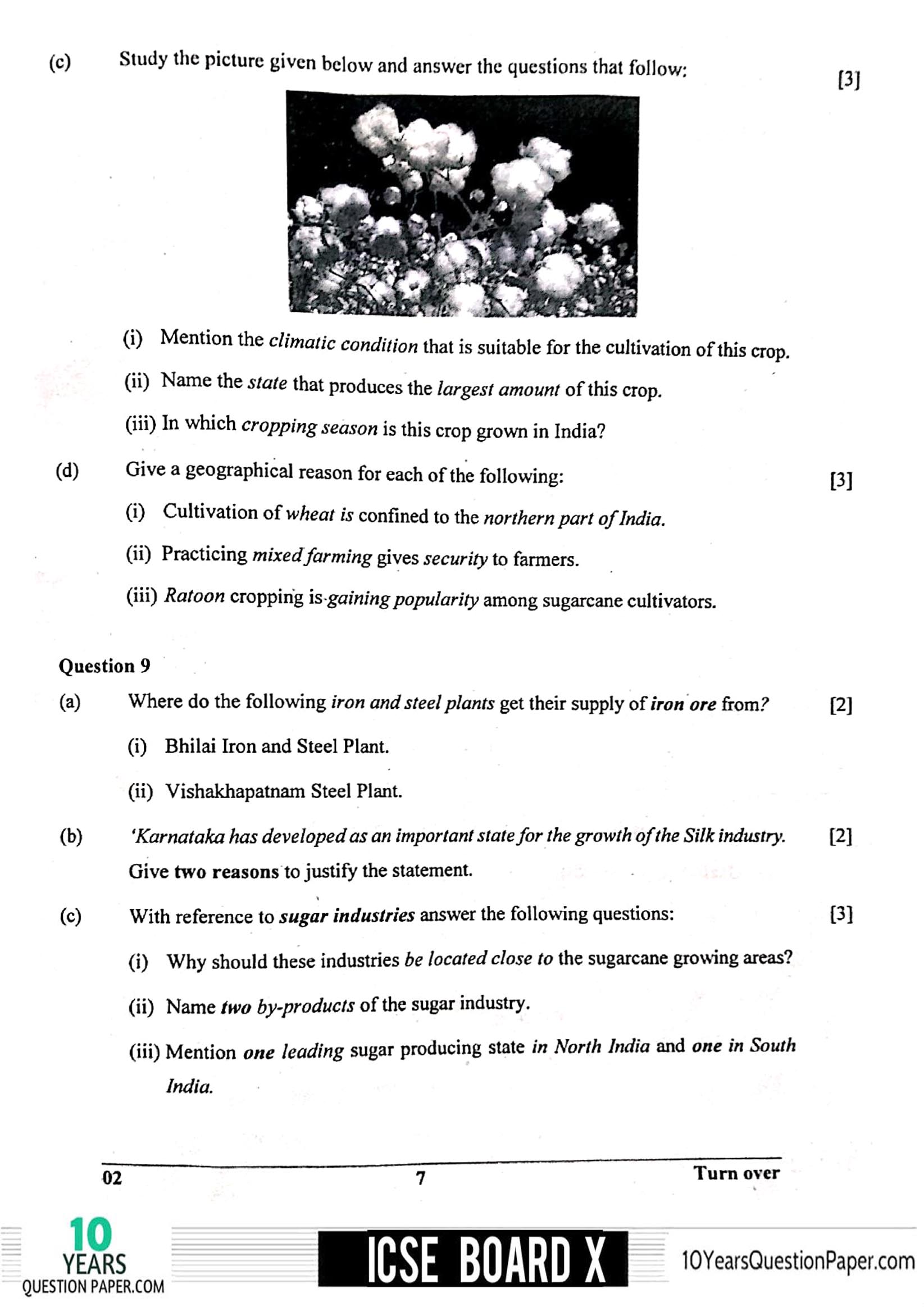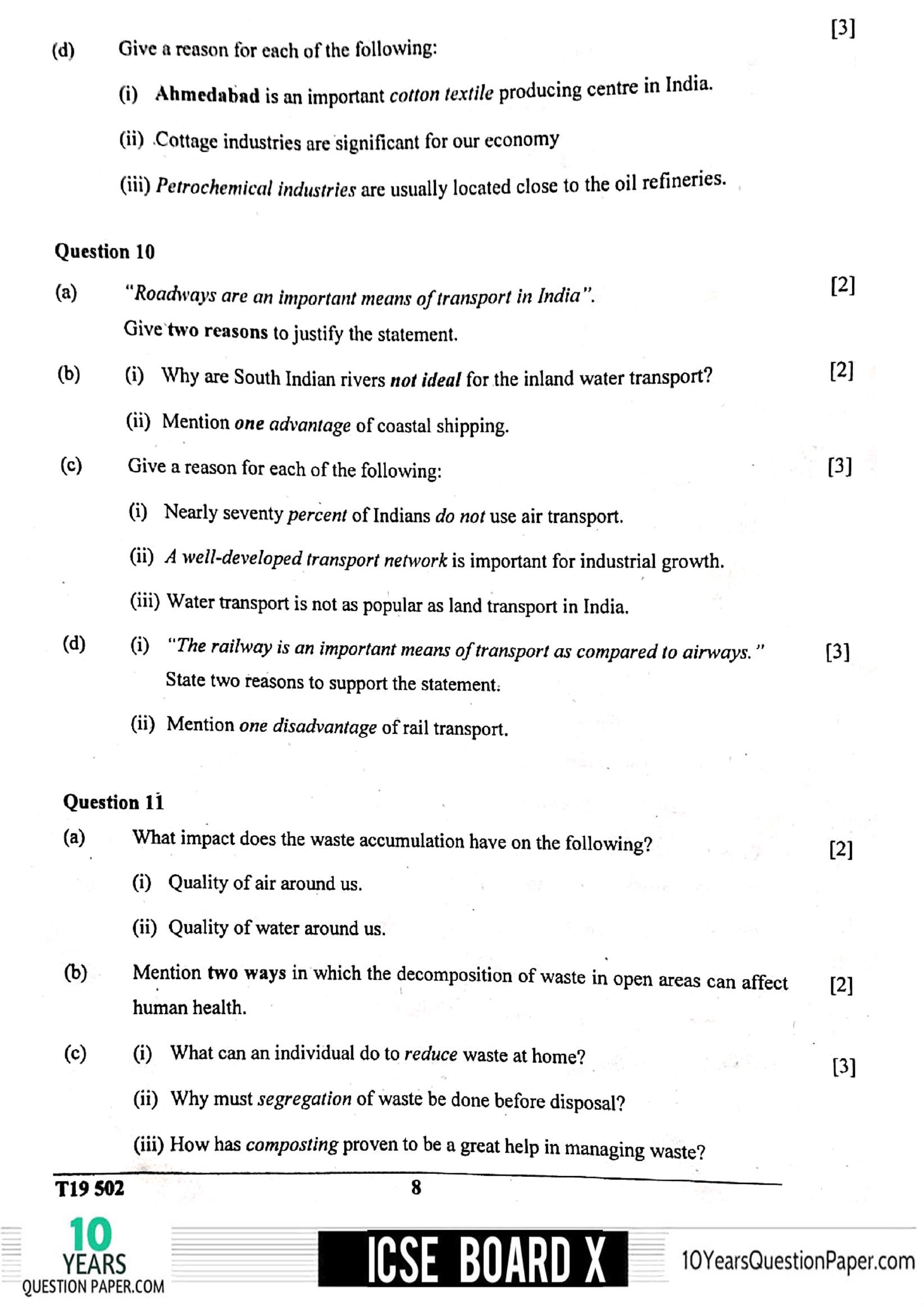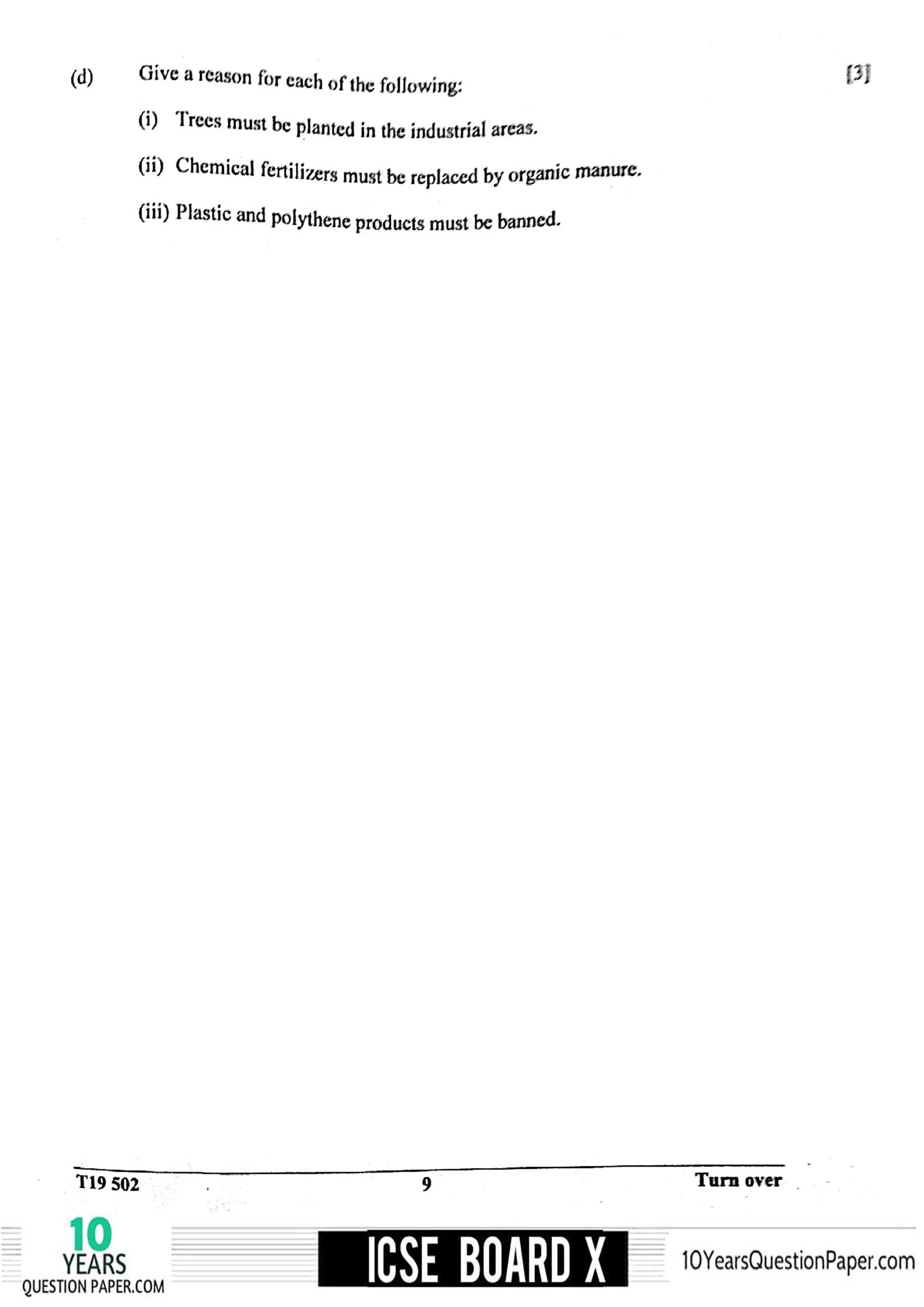 The free 2019 Previous Year Paper (sample question paper) of Geography H.C.G. (History, Civics & Geography) is issued by Indian Certificate of Secondary Education (I.C.S.E.). Geography syllabus for Class 10 for final examination - Map Work (Interpretation of Topographical Maps, Map of India, Mountains and Plateaus) Geography of India (Location, Extent and Physical features, The climate of India, Soils in India, Natural vegetation of India, Water Resources, Minerals in India, Agriculture in India, Industries in India, Transport and Waste generation and management).
Downloaded from www.cisce.org

Hey! So, have you start solving the ICSE Class 10 Geography 2019 Previous Year Question Paper?