ICSE 2017 History & Civics Question Paper for Class 10
Board : ICSE Year : 2017 Subject : History & Civics Class : 10
ICSE 2017 History & civics H.C.G Paper 1 Class10th free sample Question papers of History & civics 2017 are issued by Indian Certificate Of Secondary Education (i.c.s.e.).ICSE syllabus of History & civics H.C.G Paper 1 for class 10 - The Union Legislature, The Union Executive, The Judiciary, The Indian National Movement, Mass Phase of the National Movement, The Contemporary World, Icse History & Civics 2018 important question and ICSE 2018 question bank. ICSE INDIA CISCE (Council for the Indian School Certificate Examinations).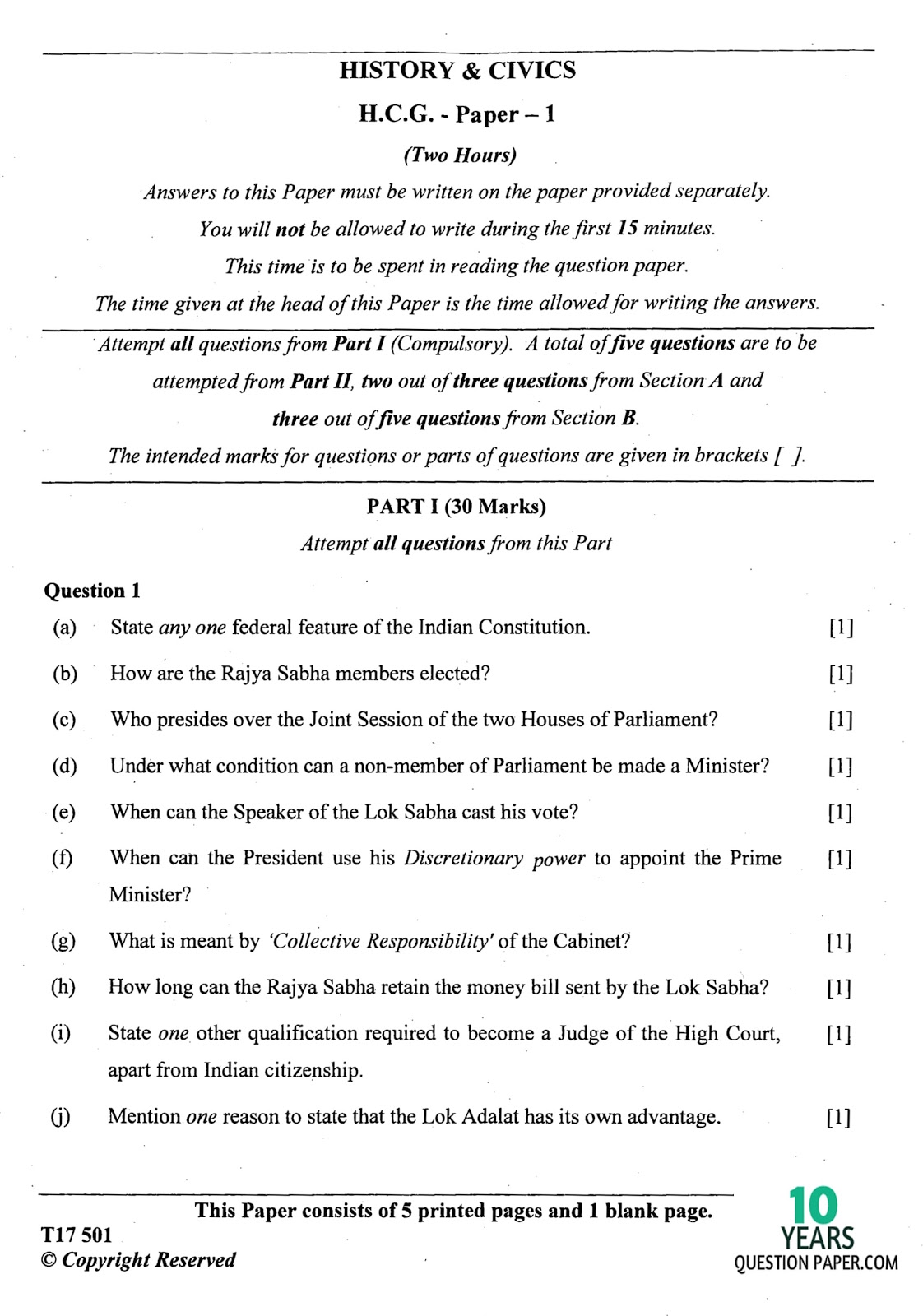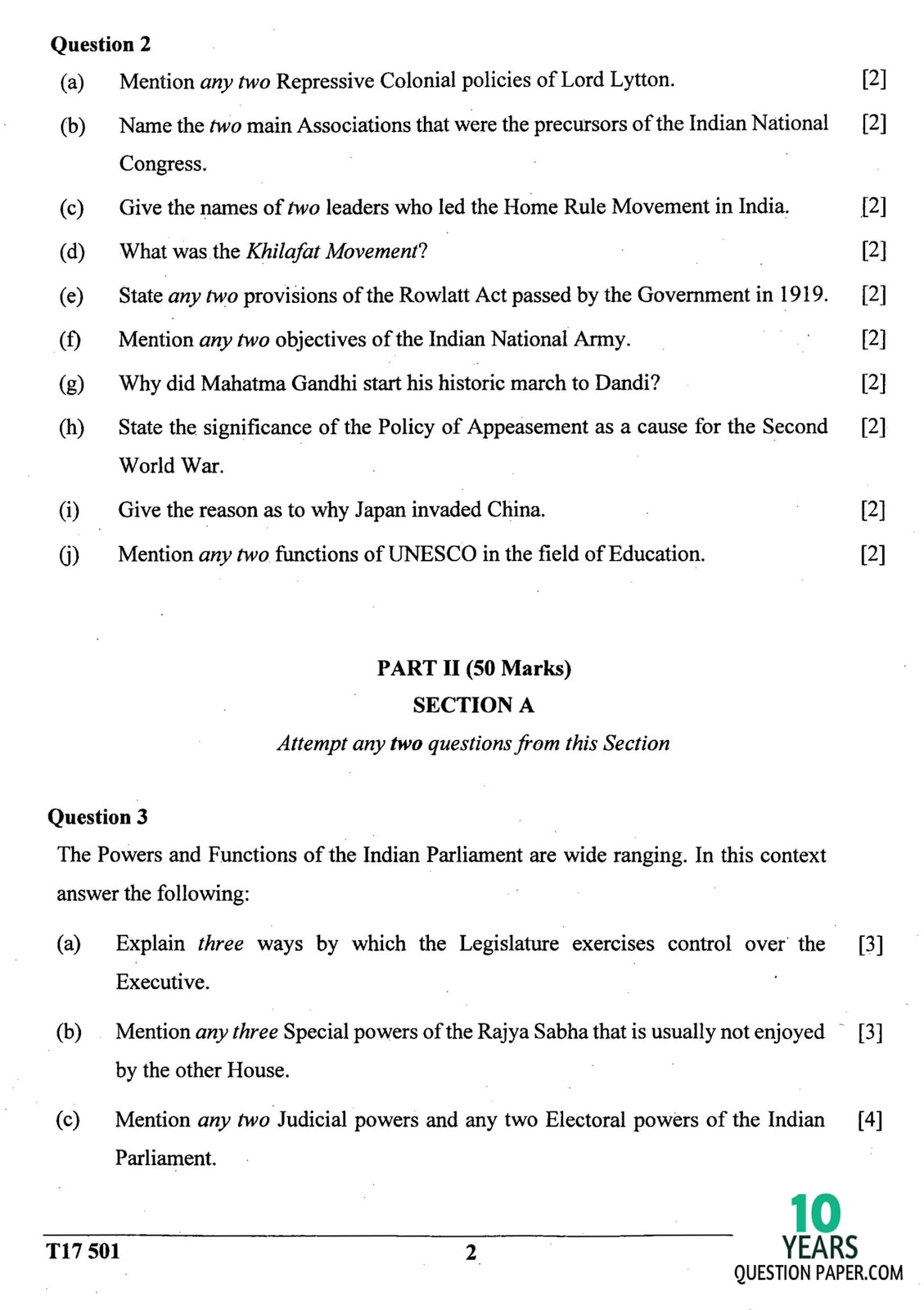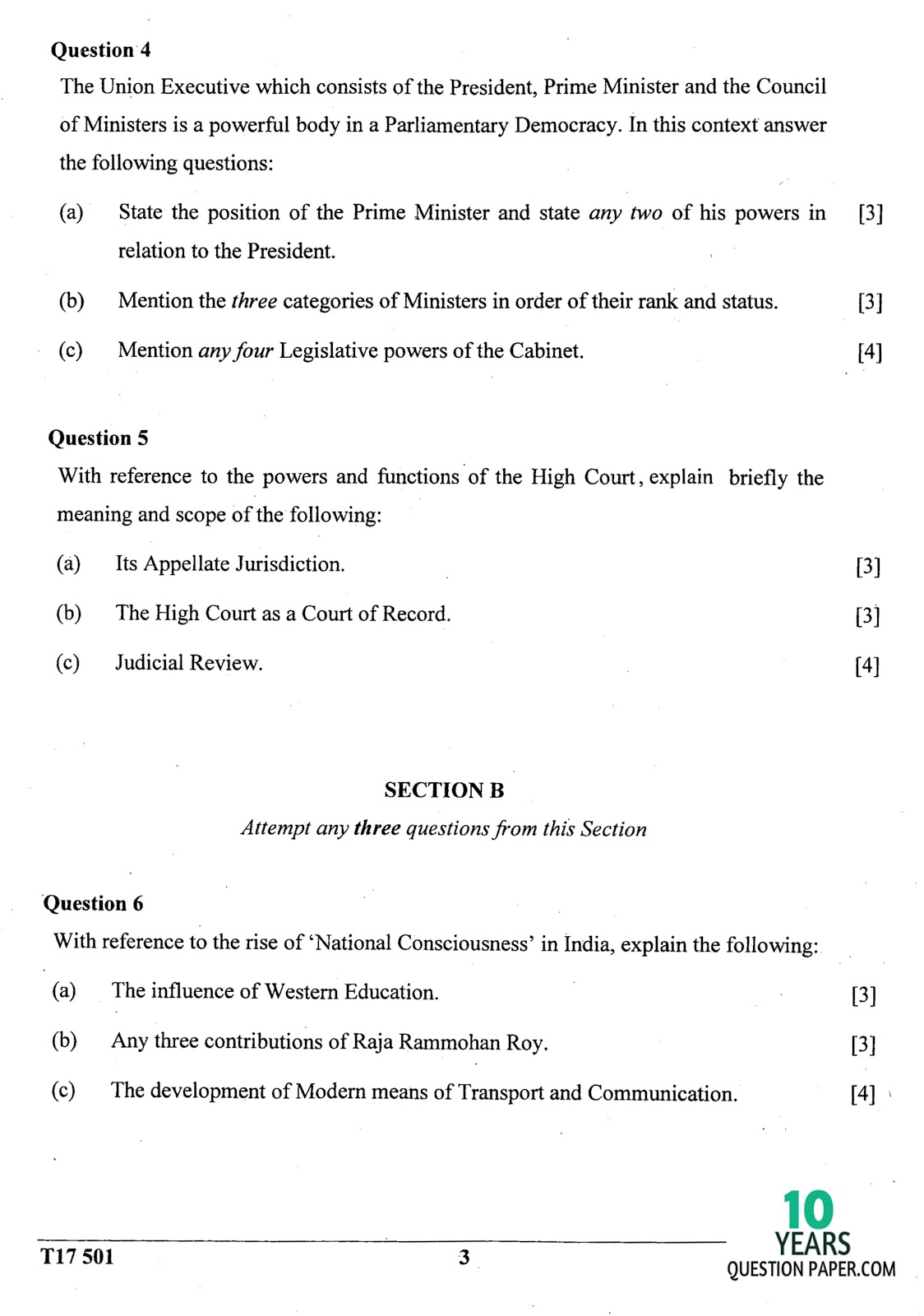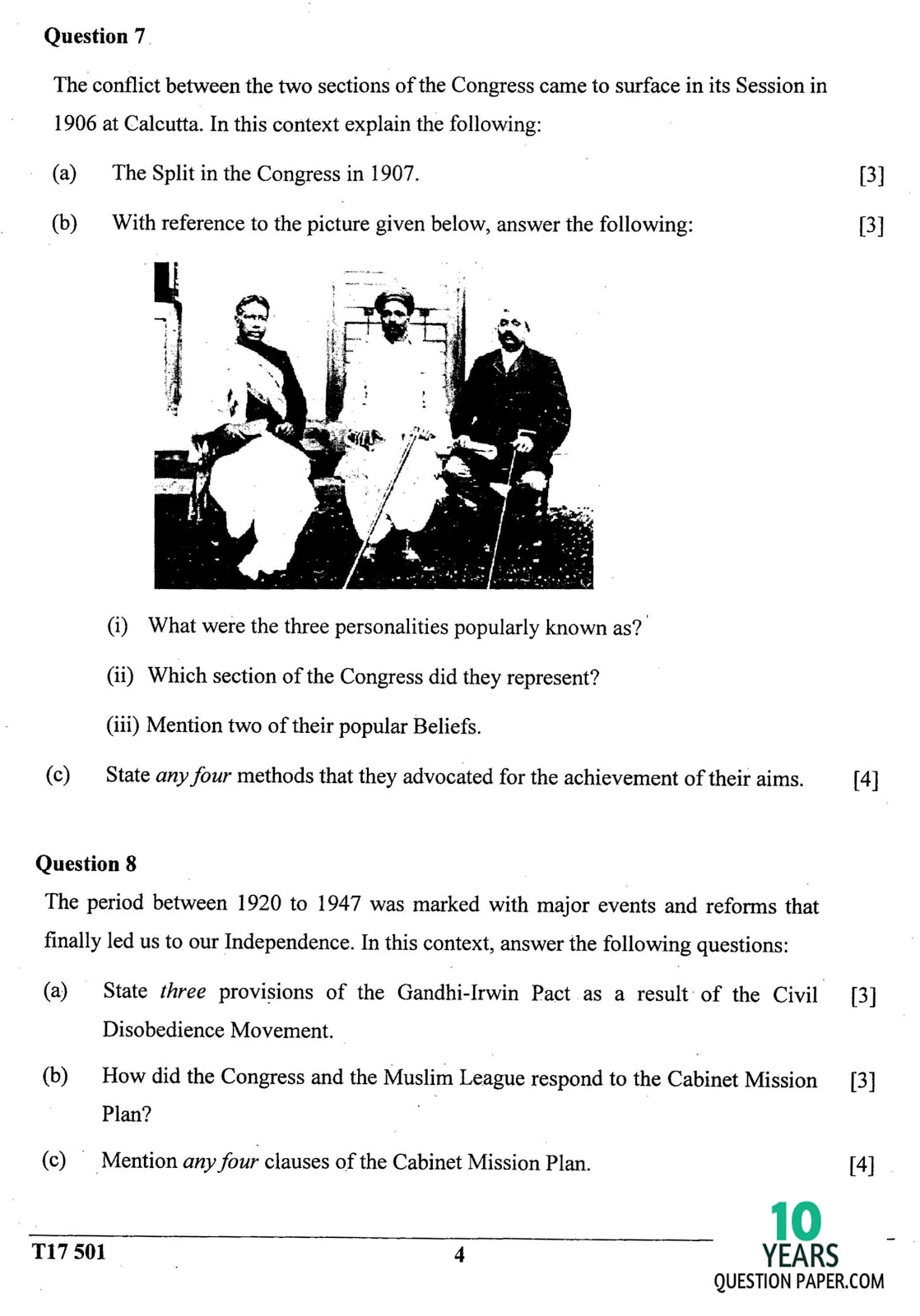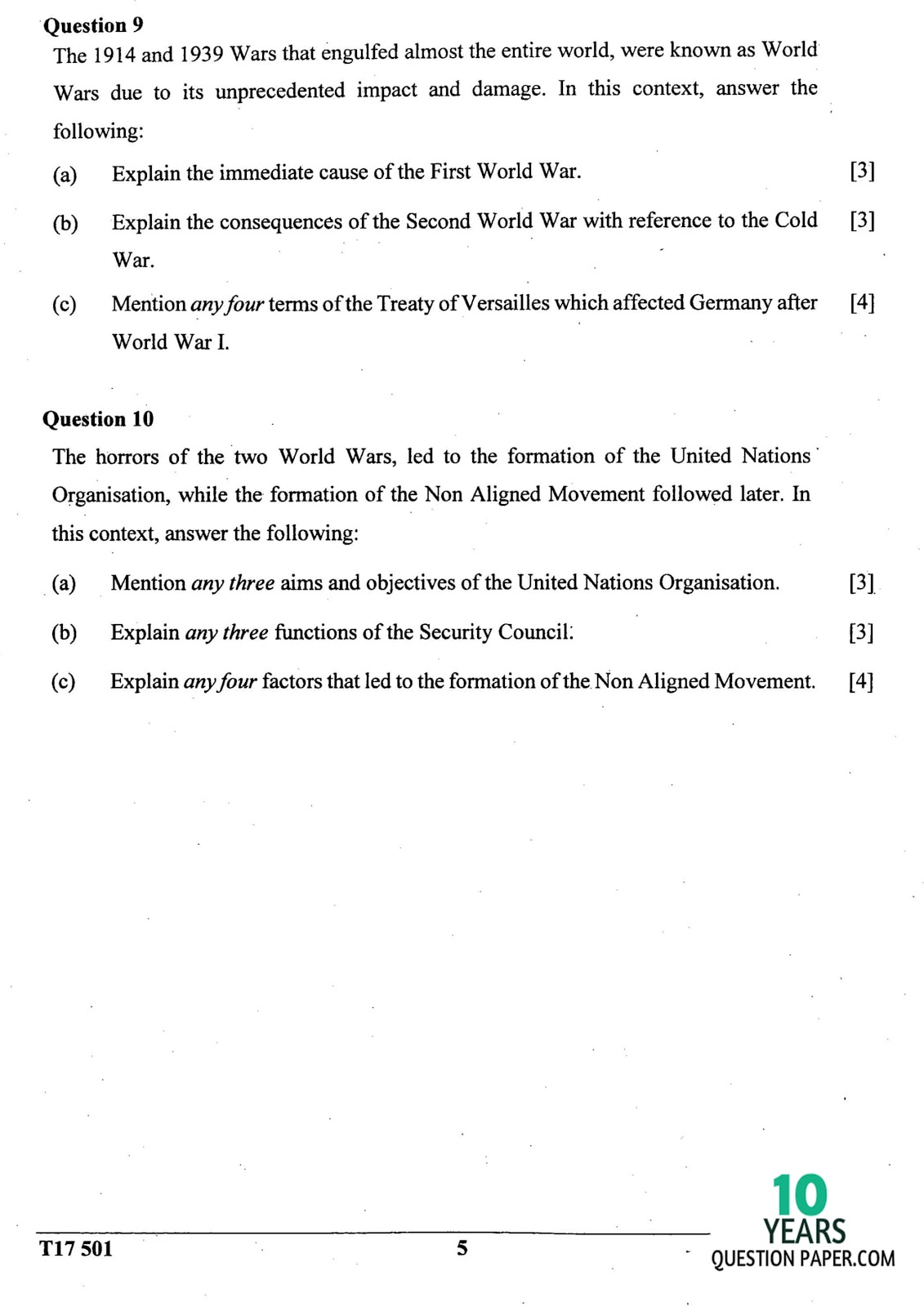 *

Enter Email ID To Download PDF
Downloaded from www.cisce.org
The previous year specimen question paper of 2017 History & civics and question bank will help to upgrade your ICSE 2018 examination results, practice the solved icse board History & civics H.C.G Paper 1 exam papers, The last 10 years Question Paper of 2016-2017 and online model answers of History & civics are available in the attached sheet in PDF for students and teachers.

Hey! So, have you start solving the ICSE Class 10 History & Civics 2017 Previous Year Question Paper?