ICSE Maths class 10th free previous year solved question papers of mathematics are issued by Indian Certificate Of Secondary Education(i.c.s.e.) 2014. Math icse syllabus commercial mathematics, algebra, geometry, menstruation, trigonometry, statistics, probability and icse important question.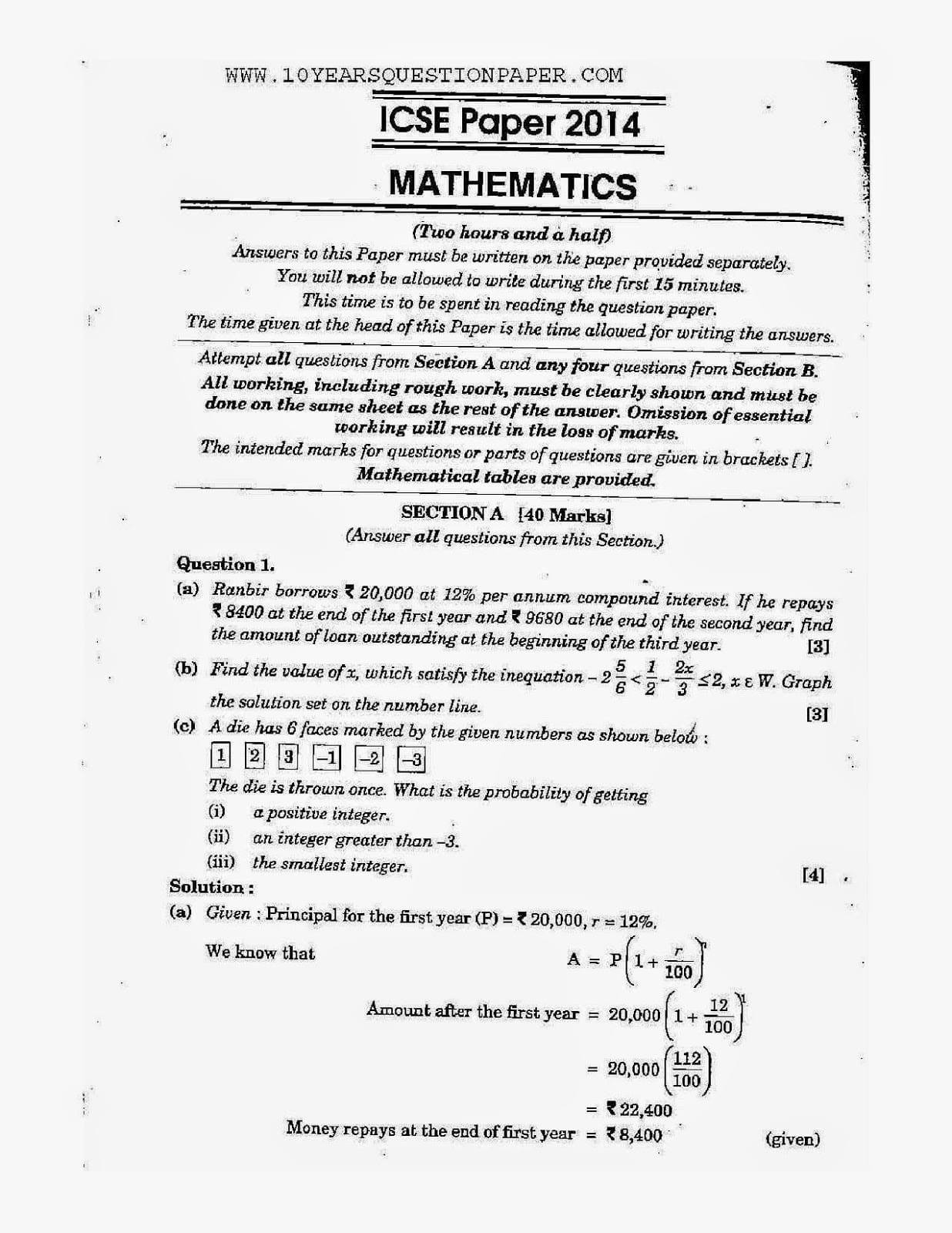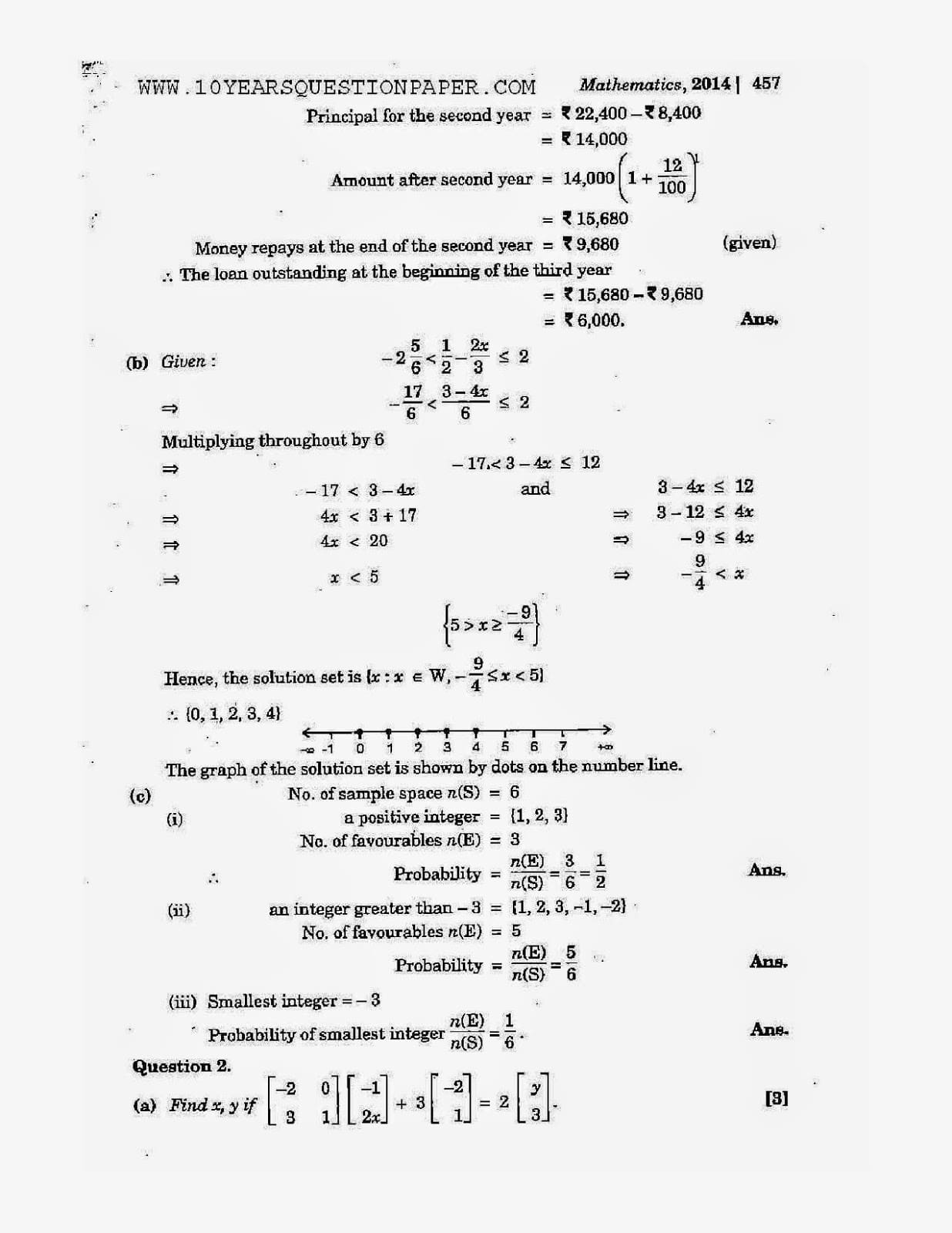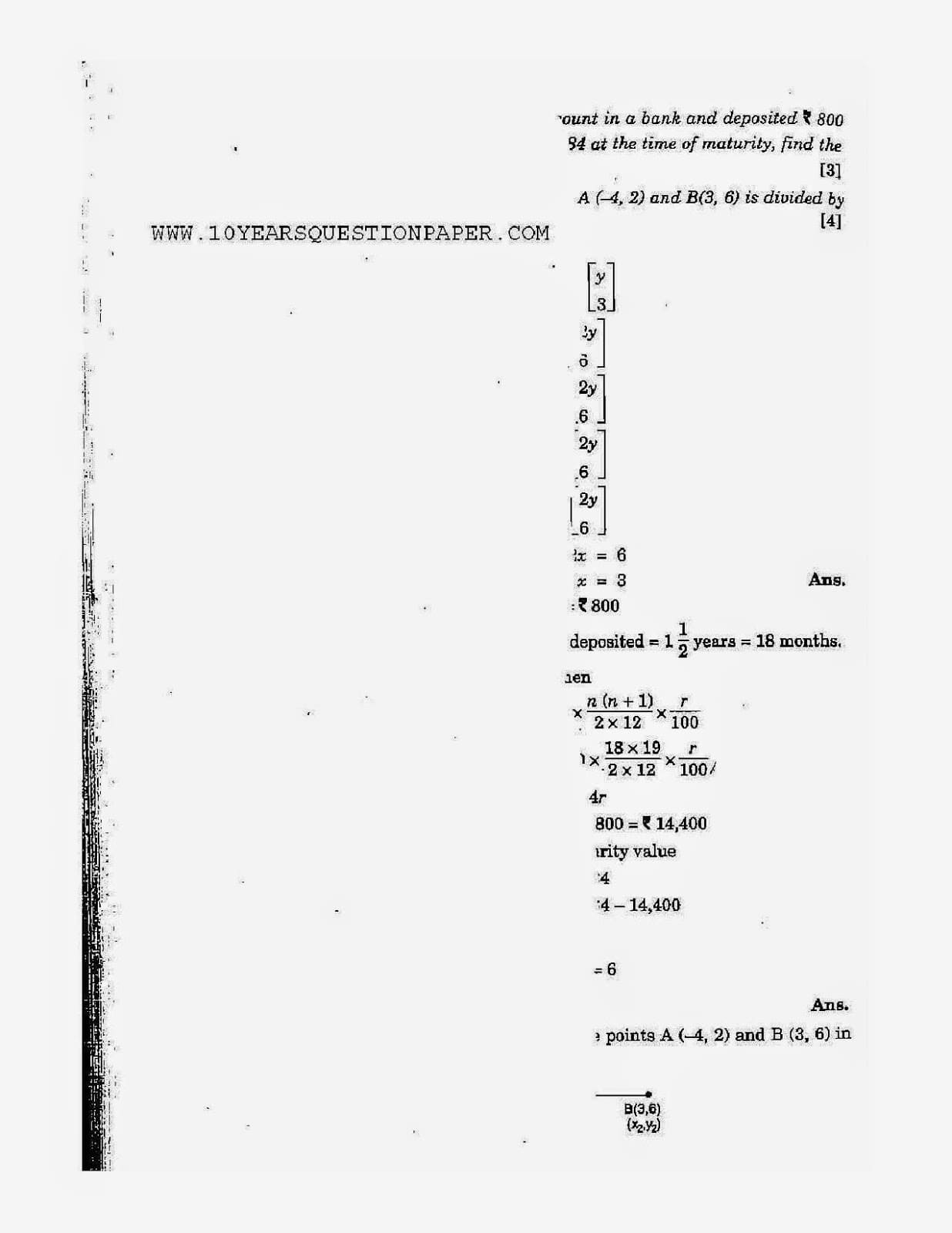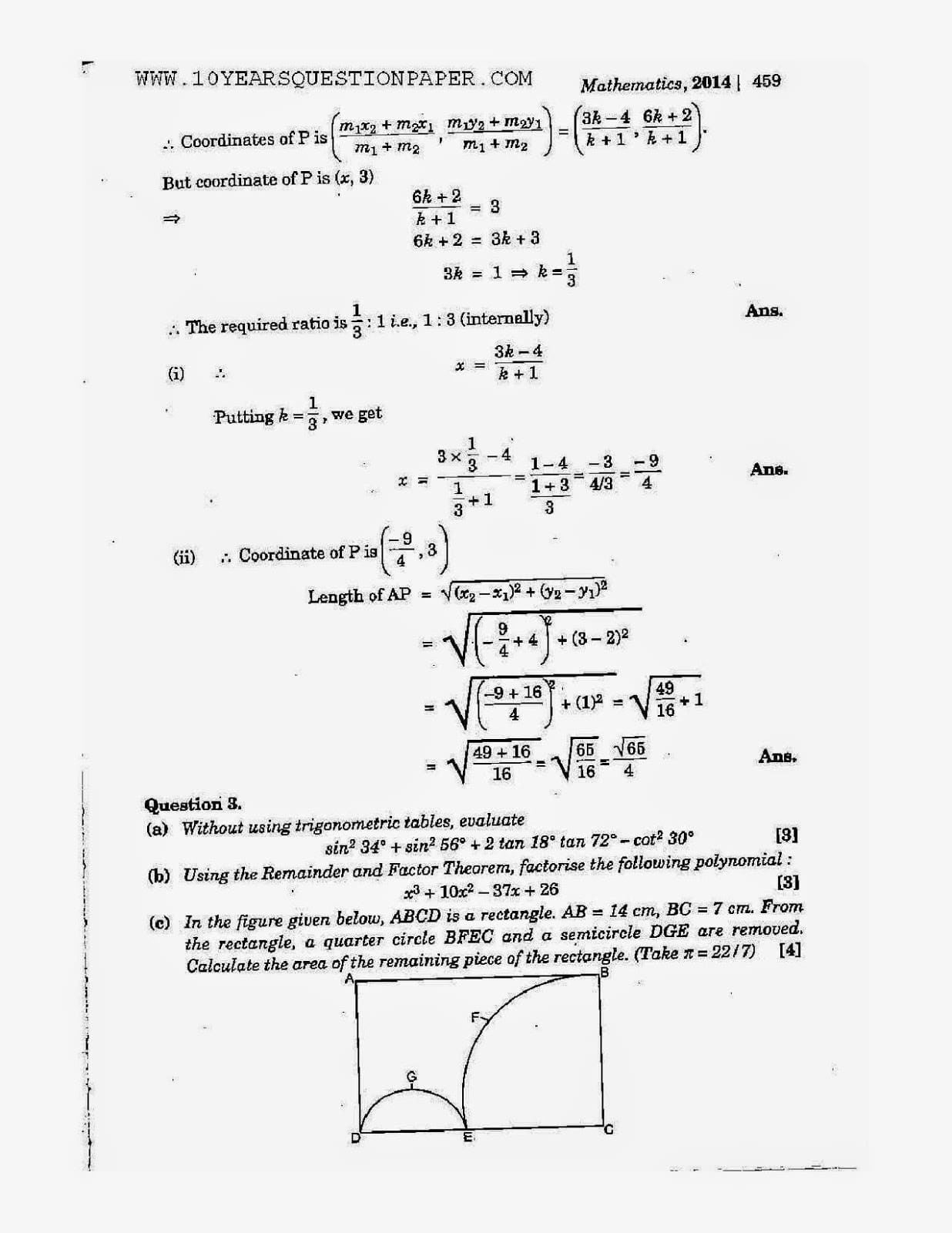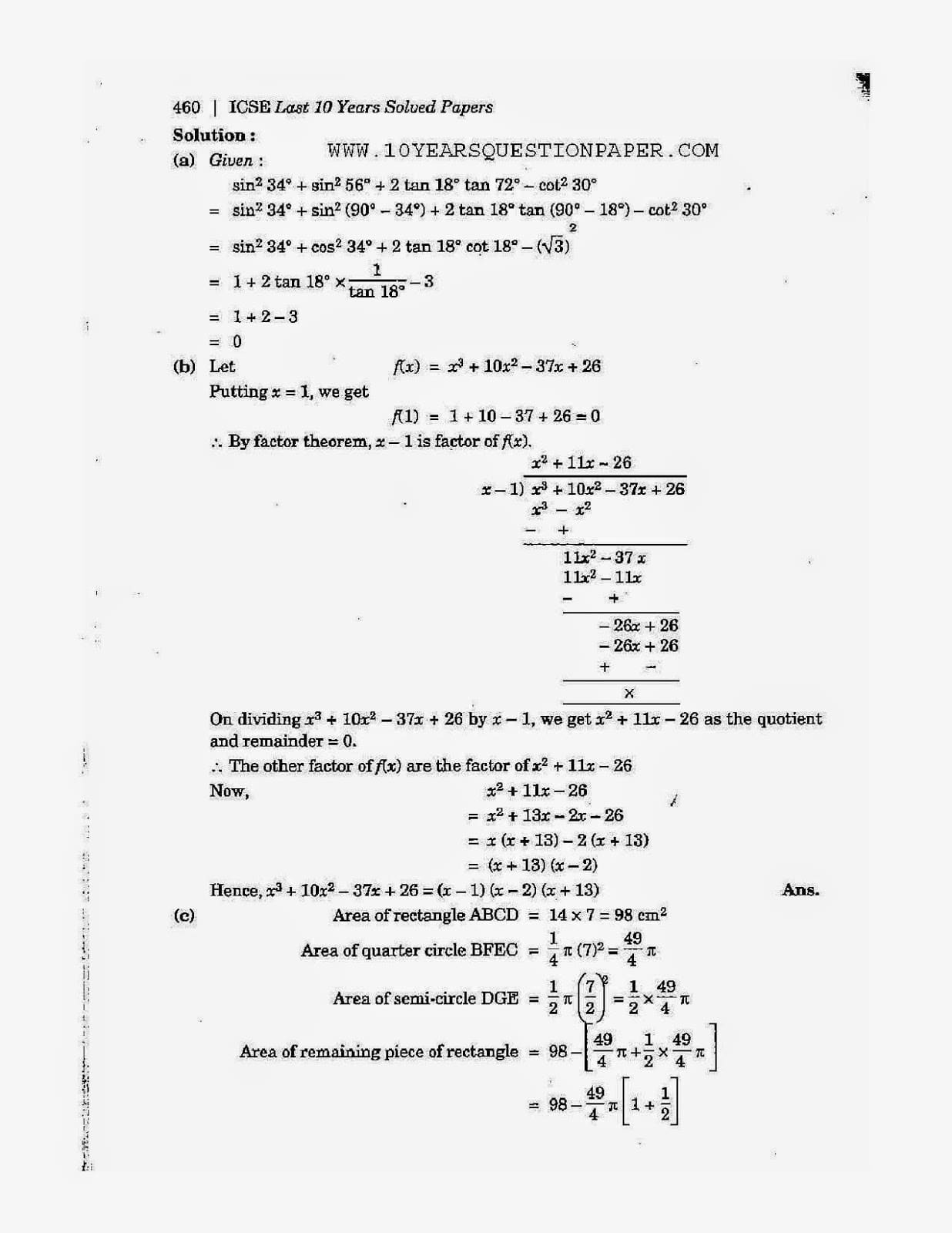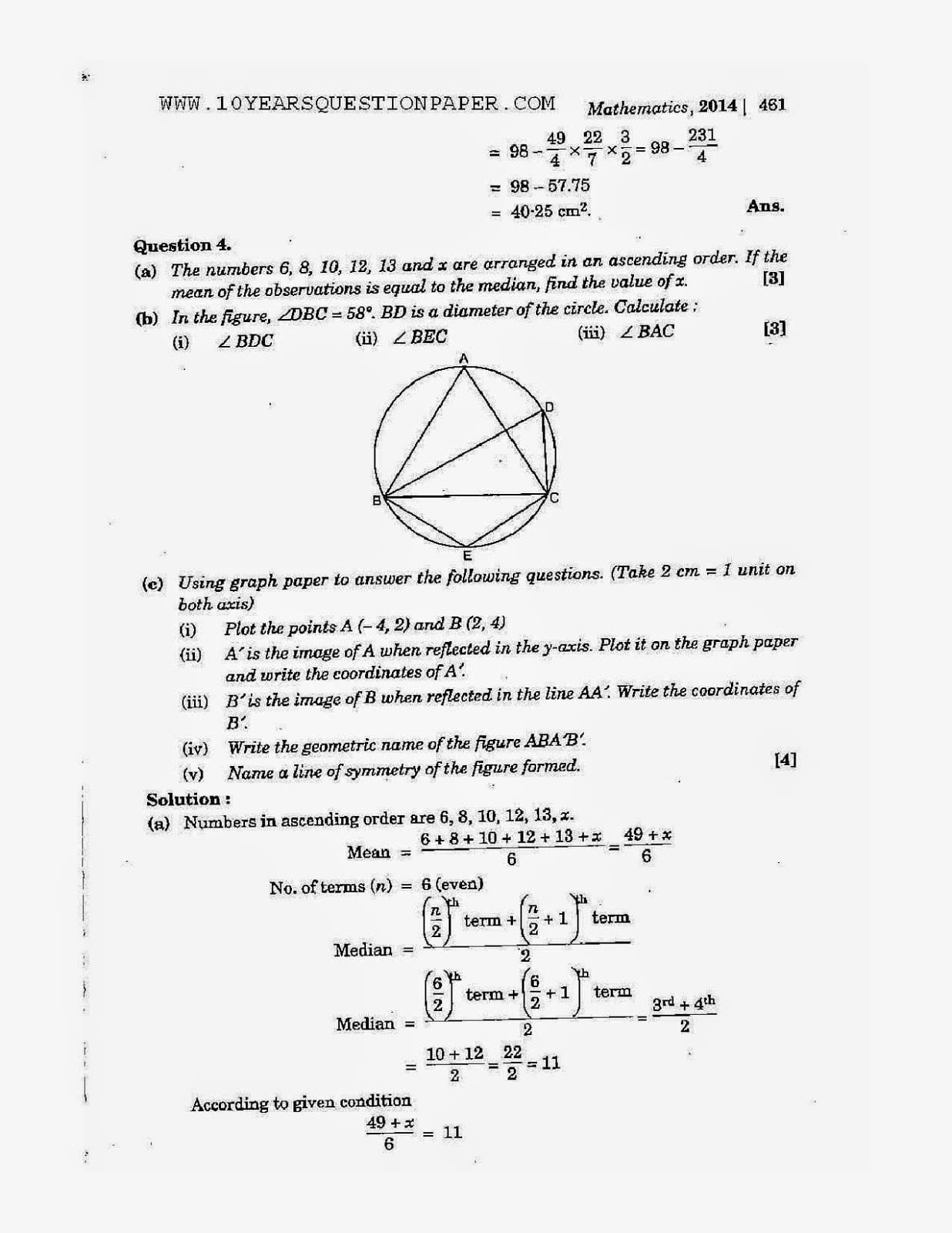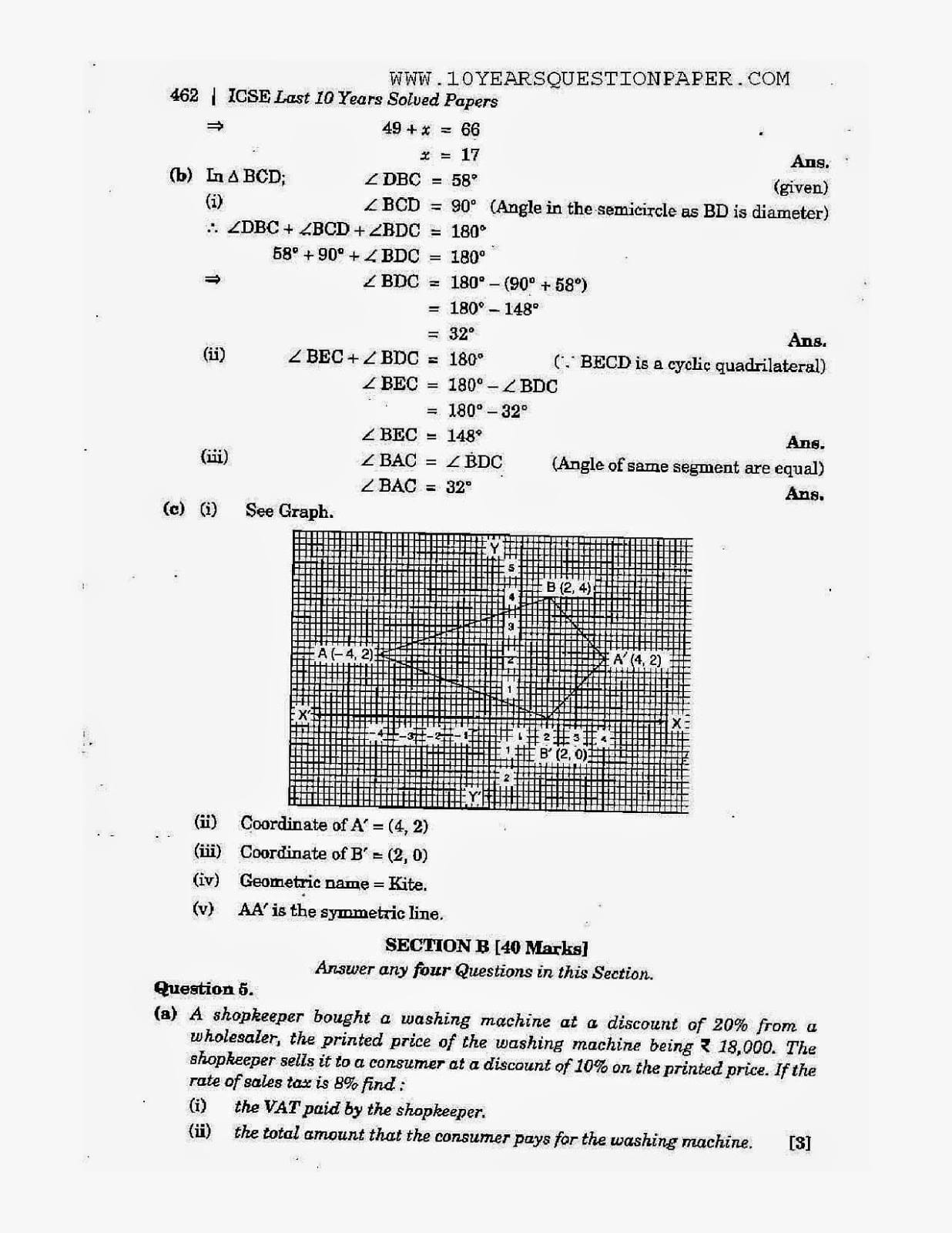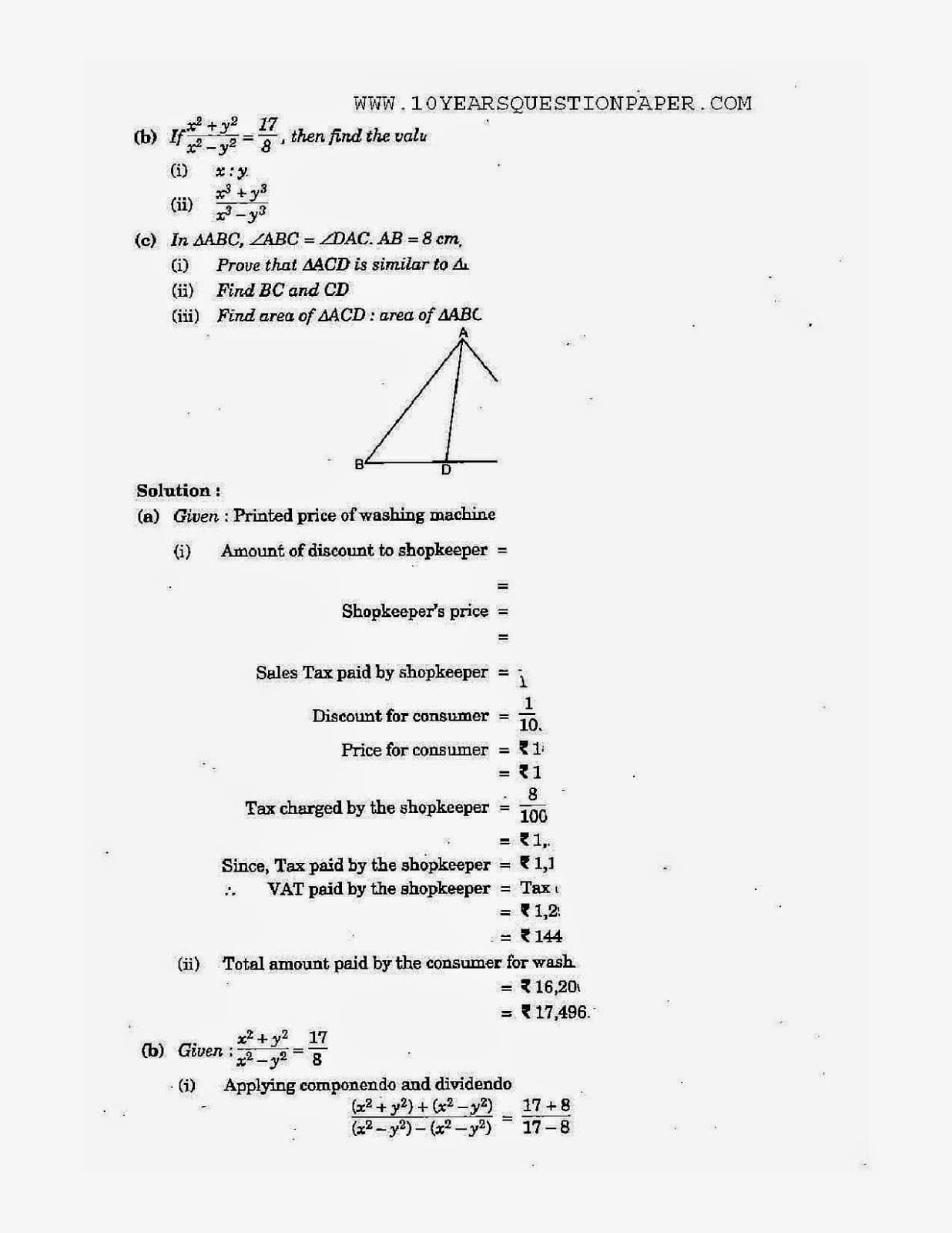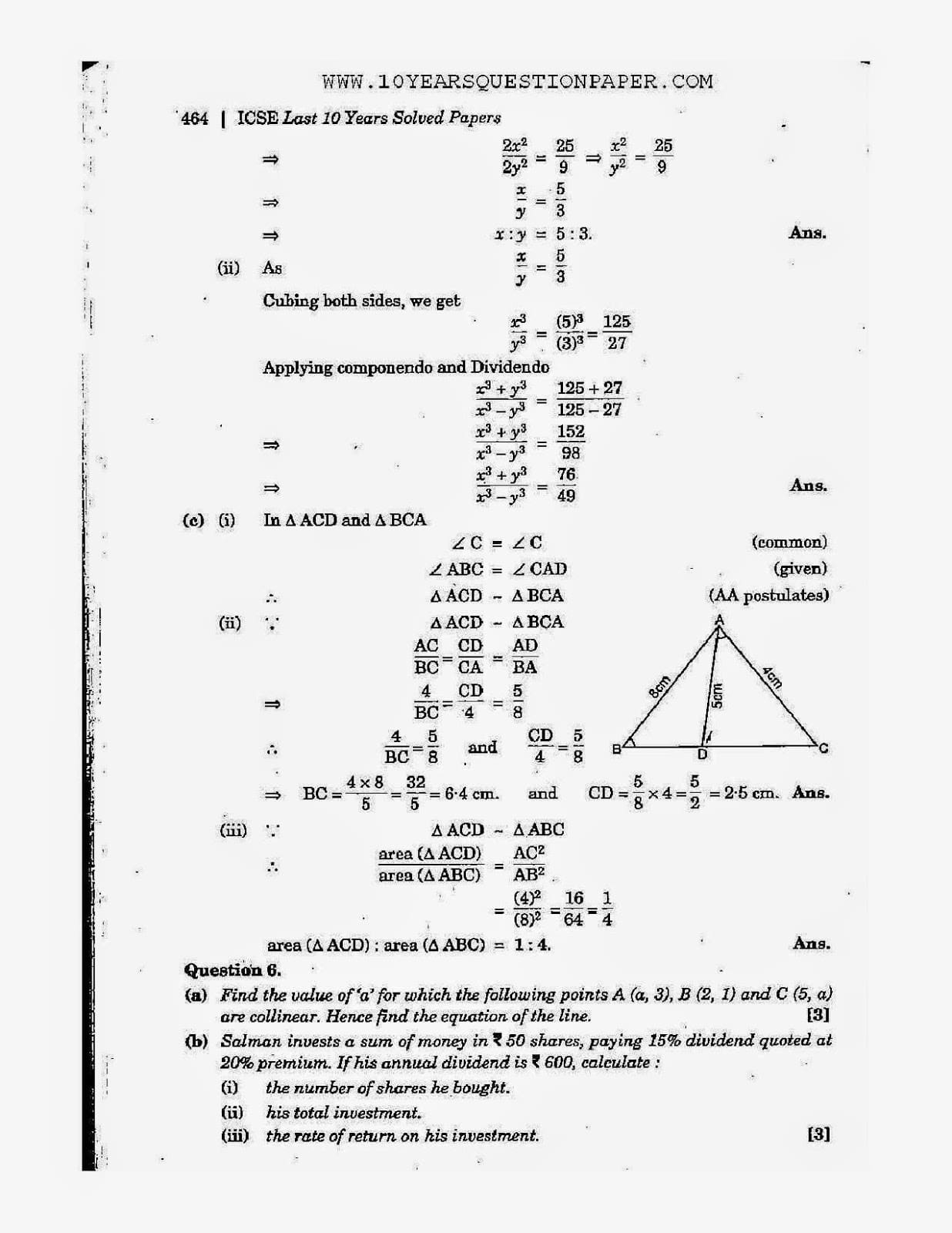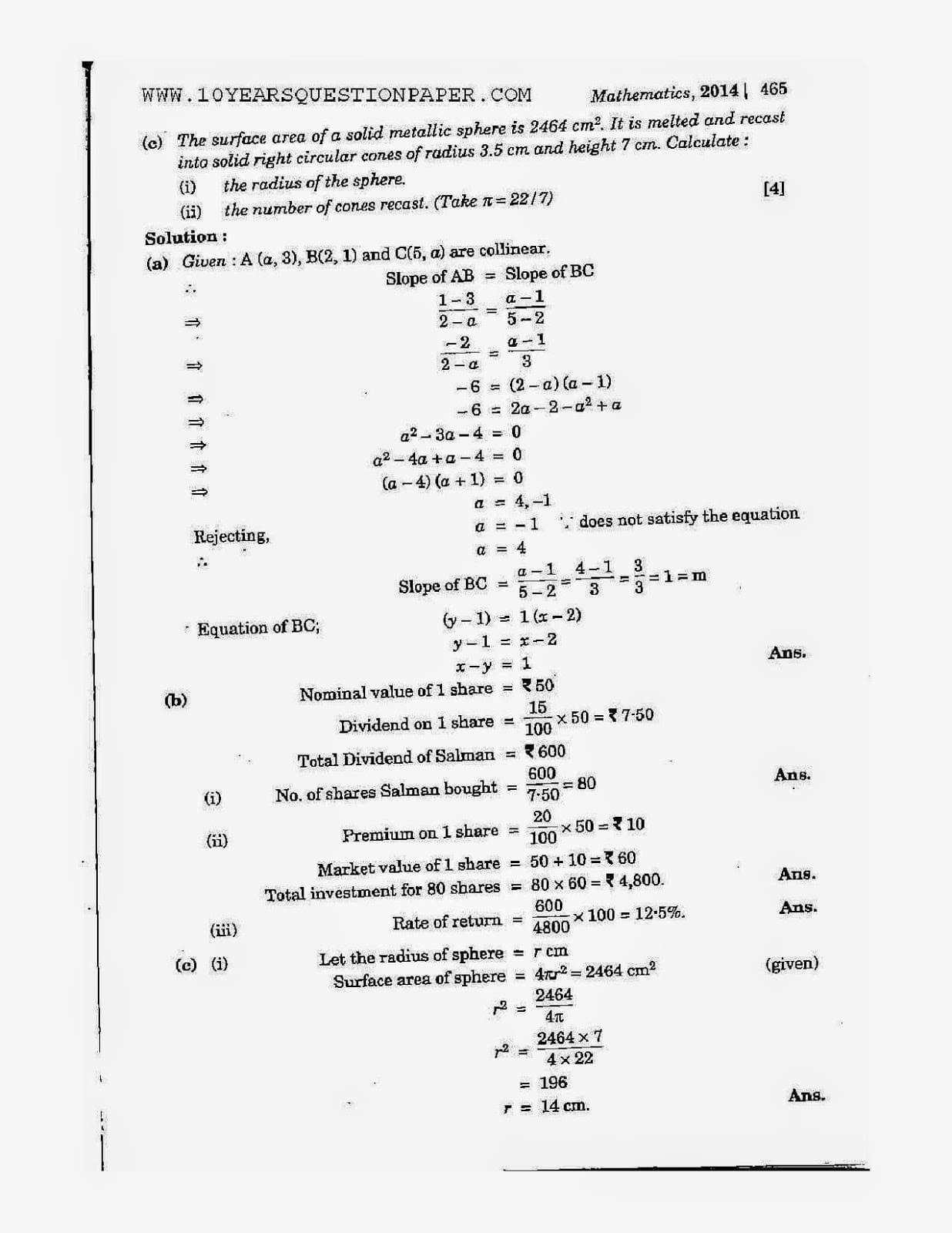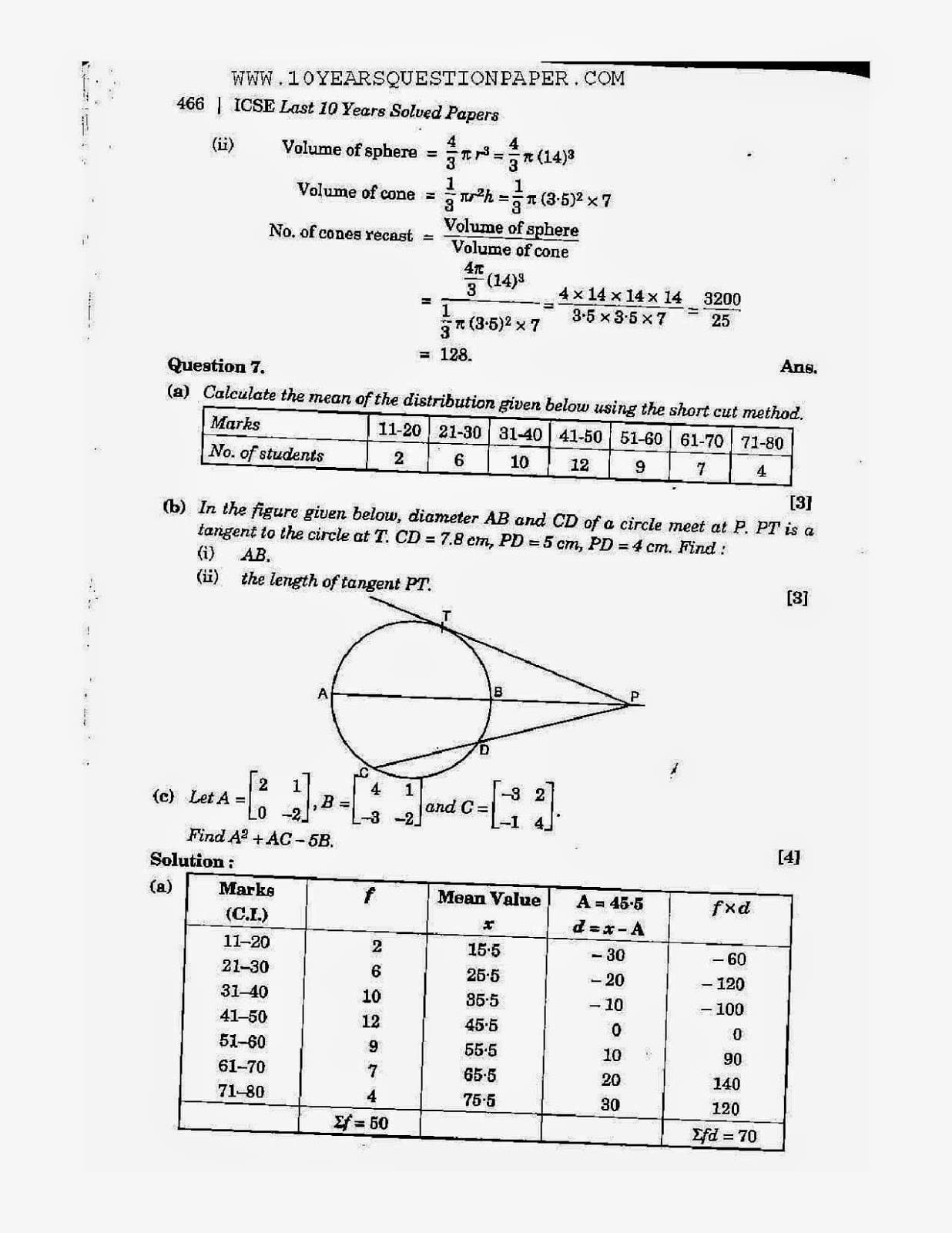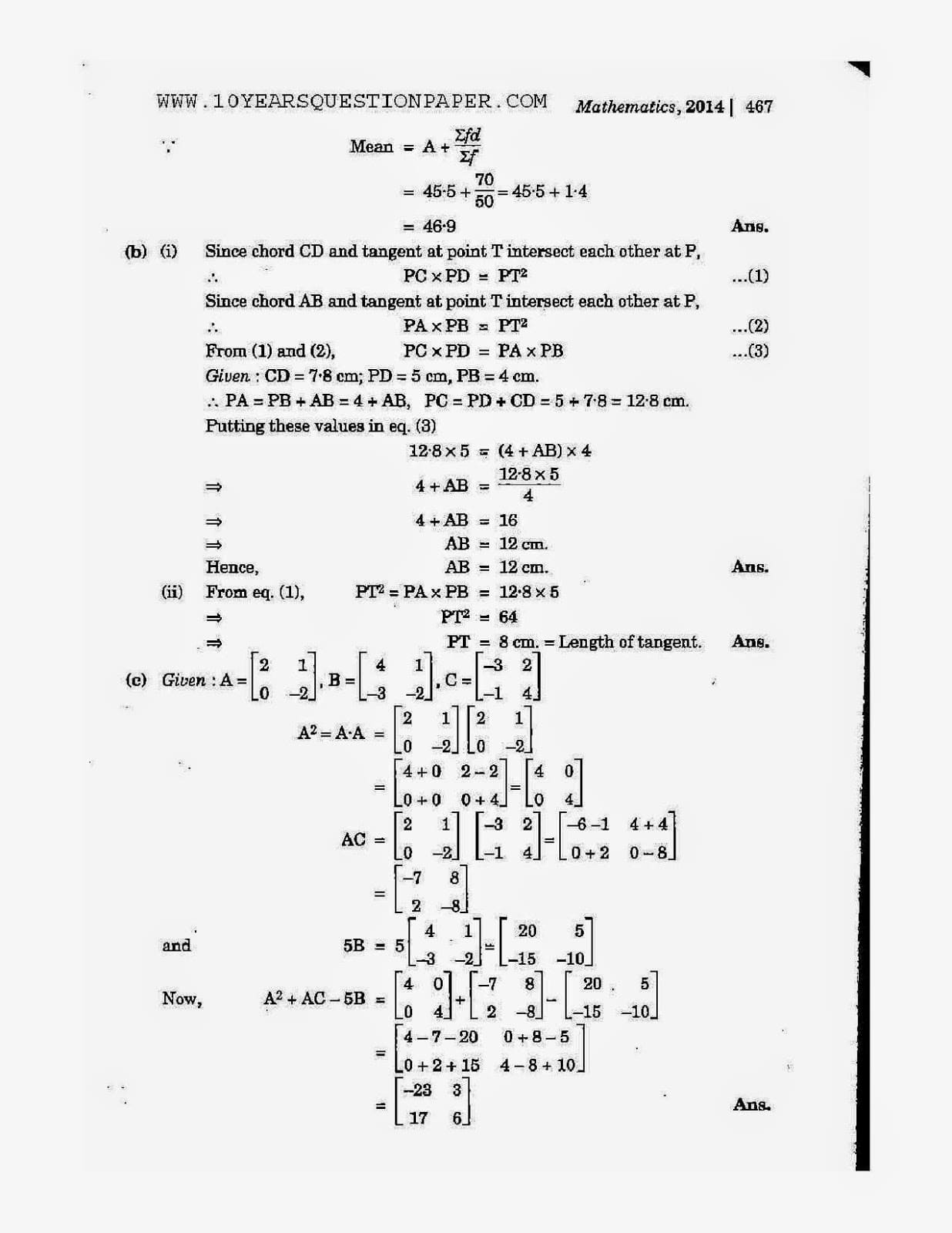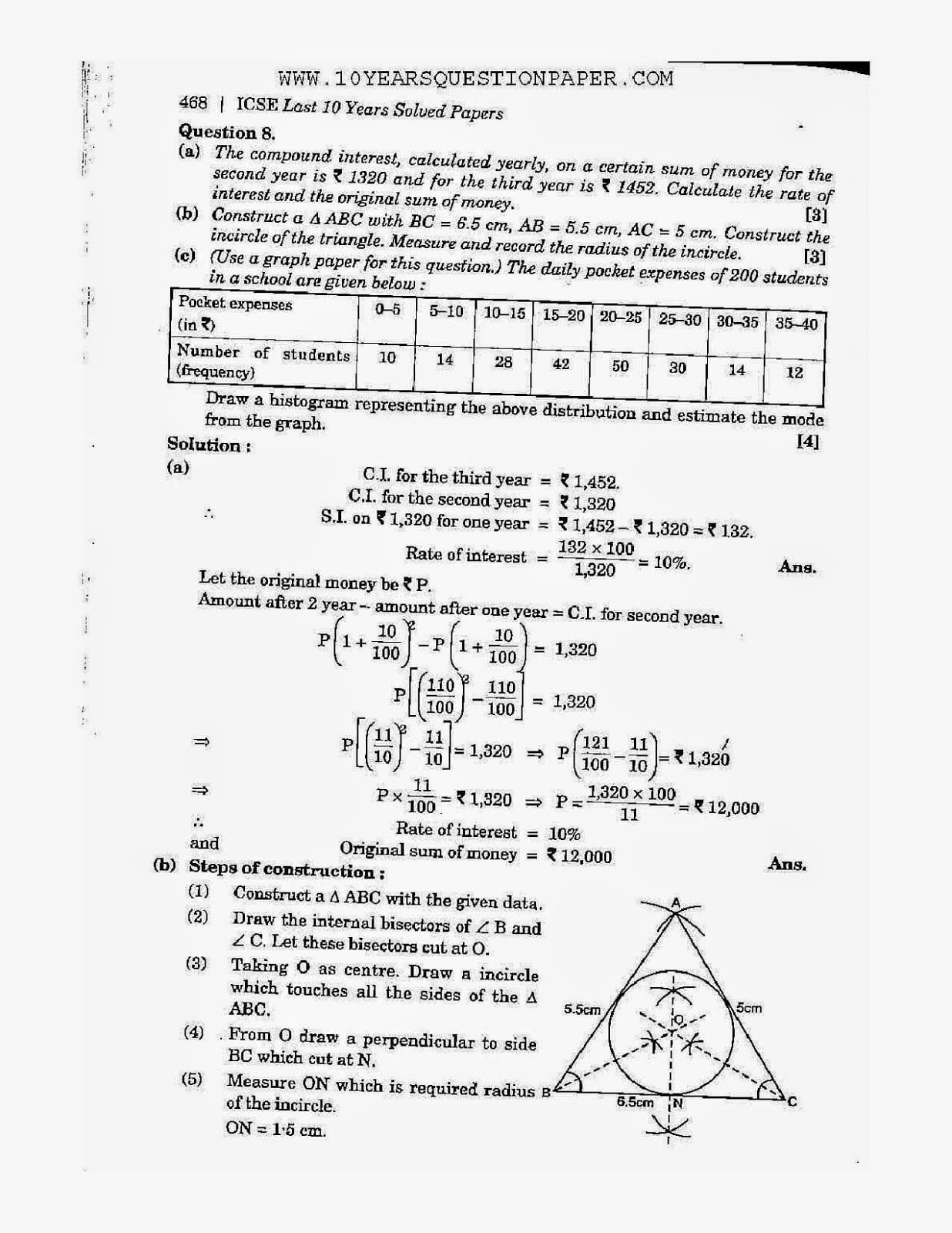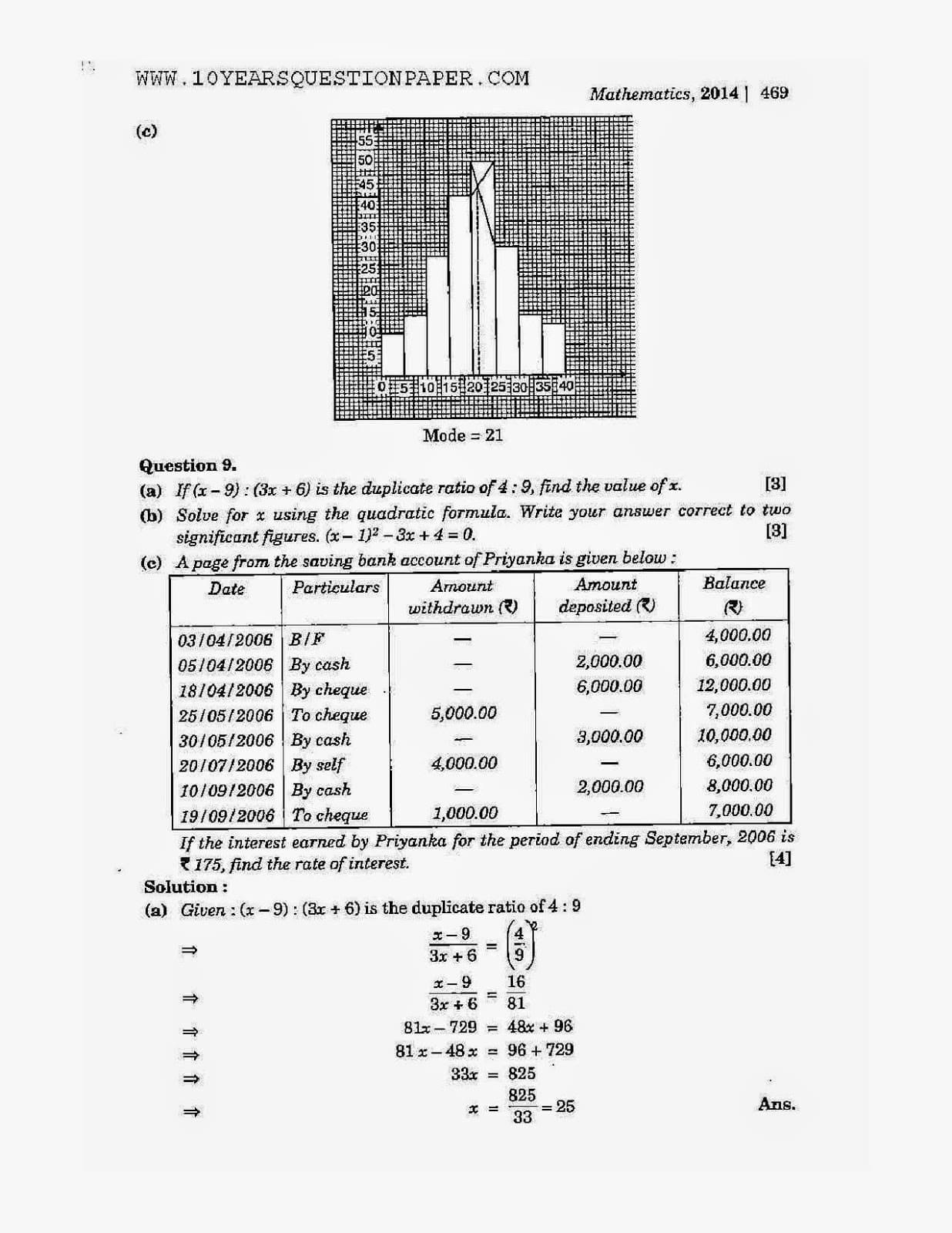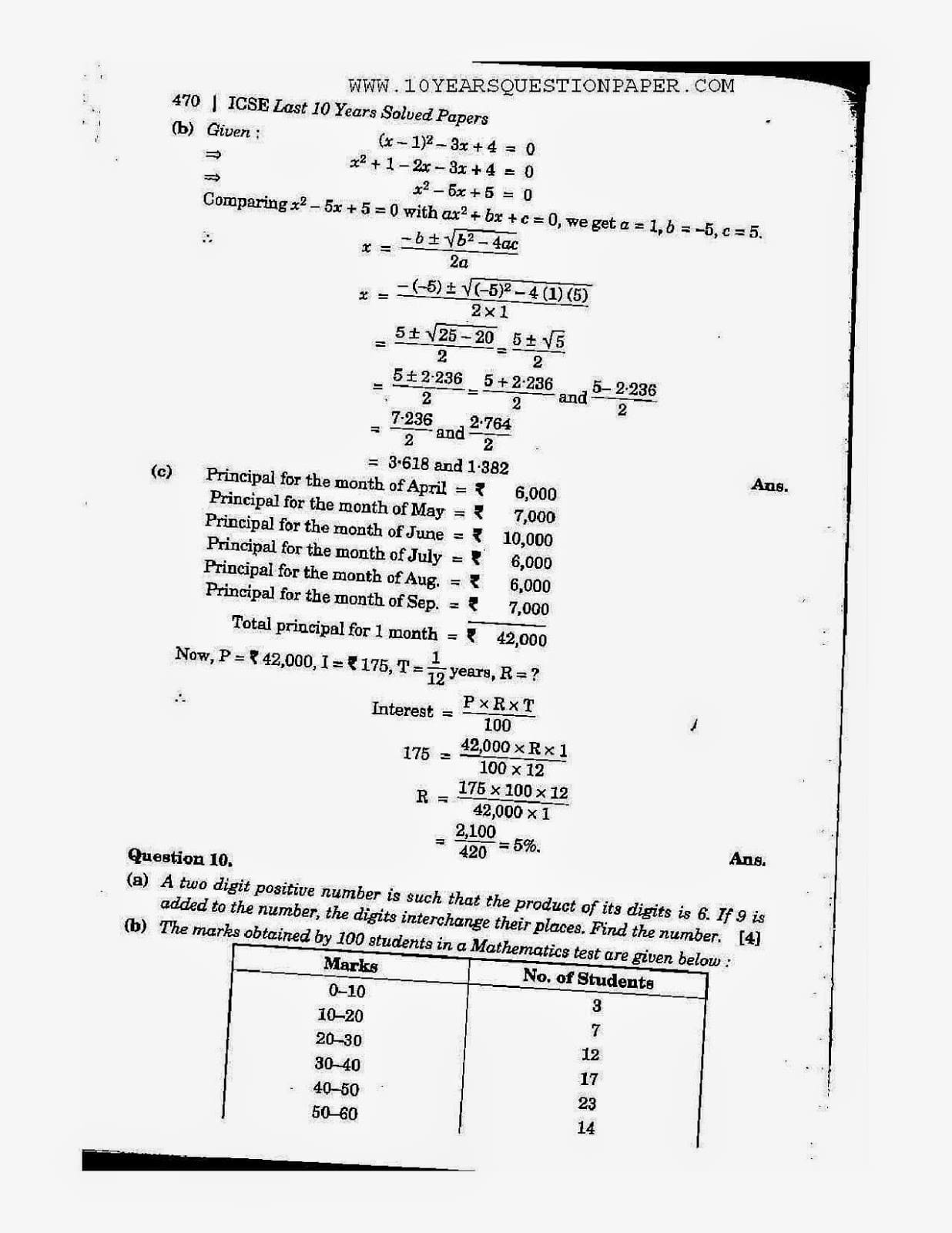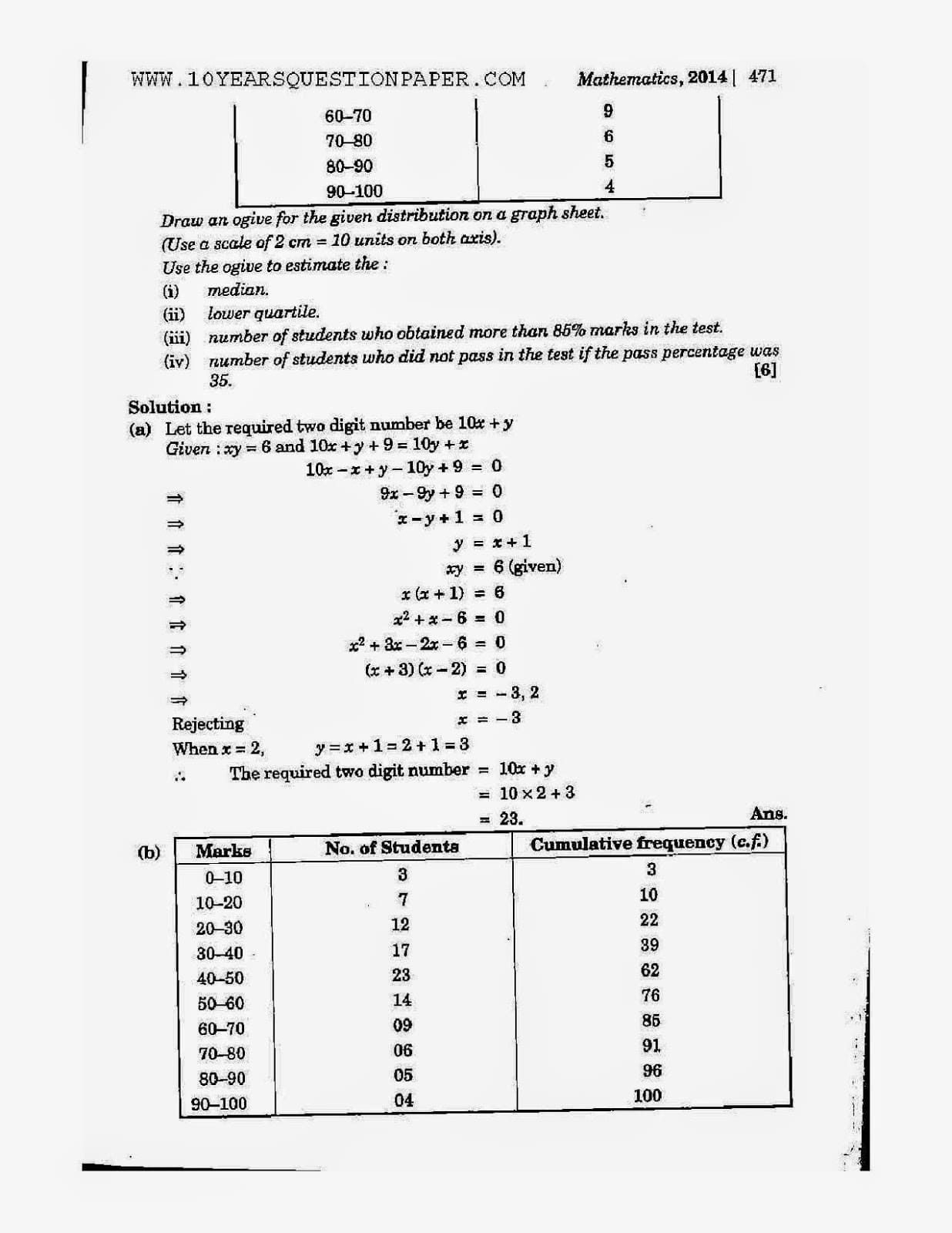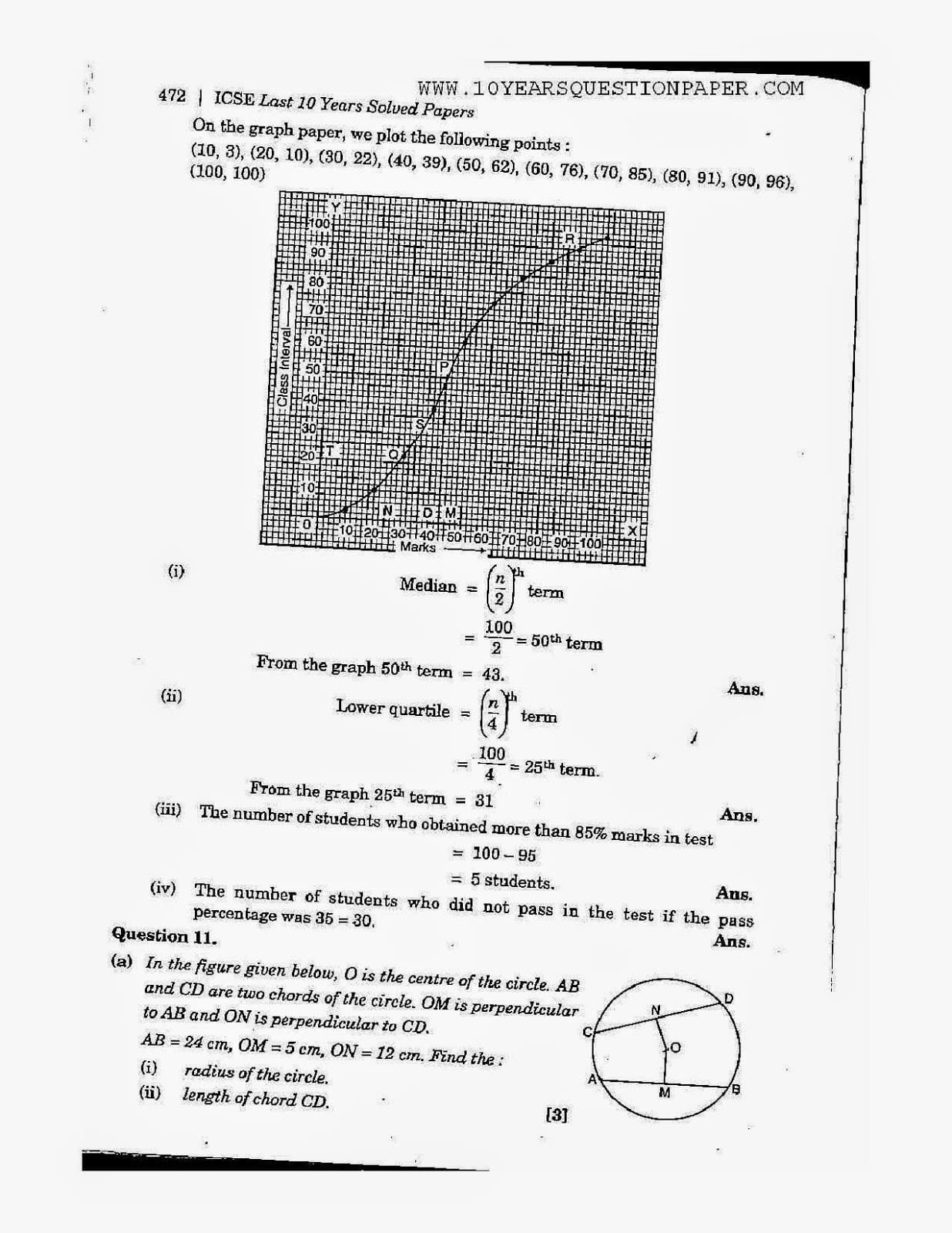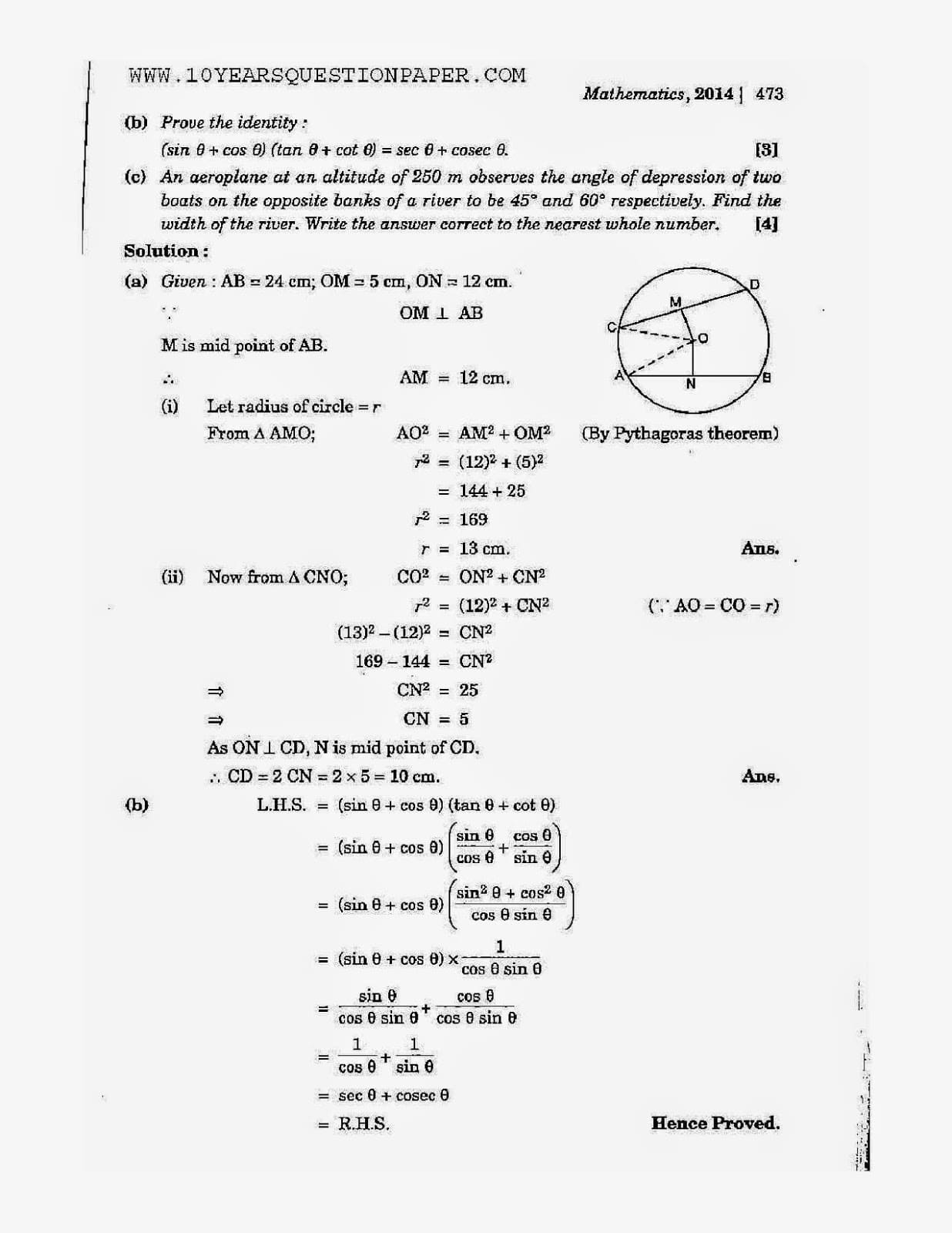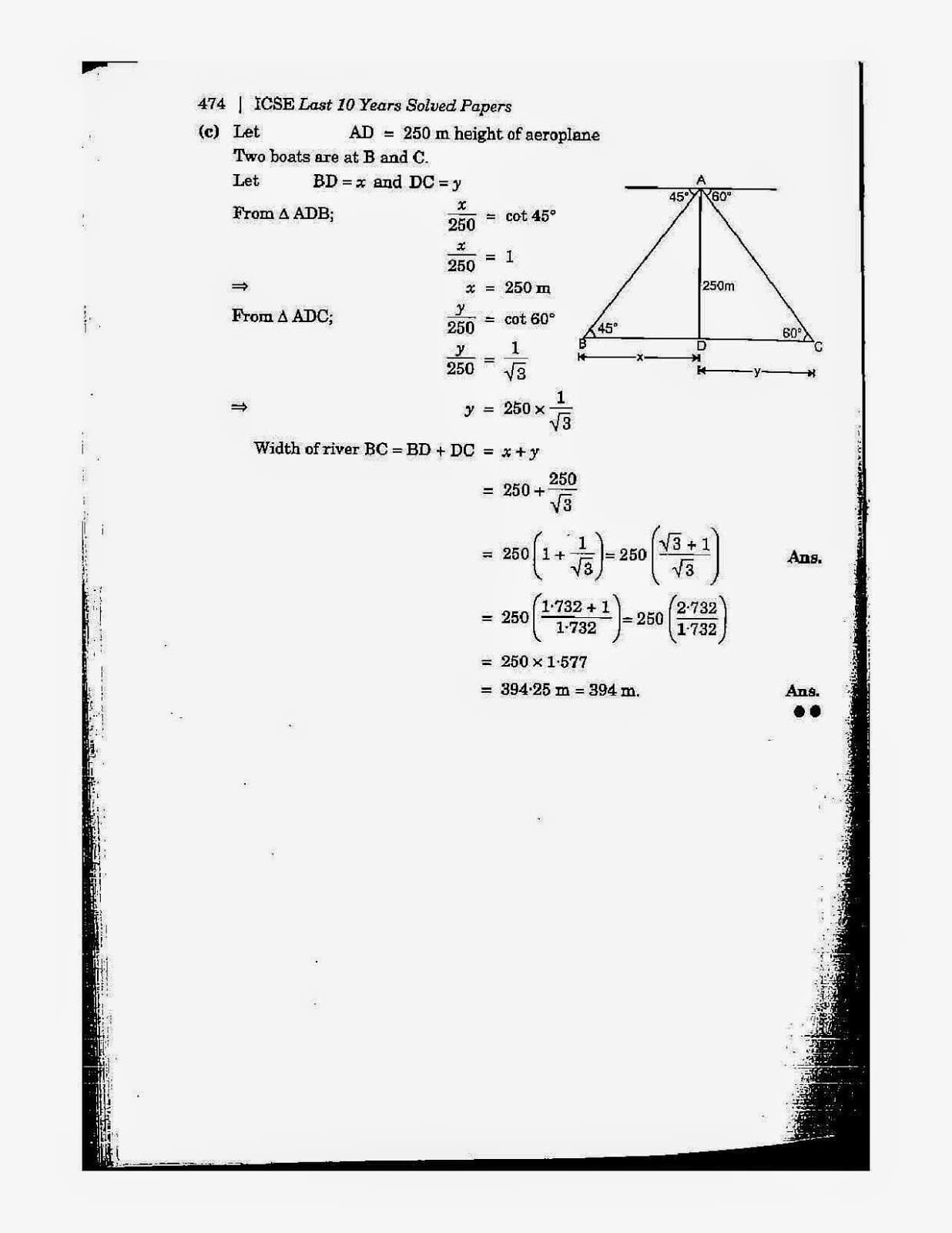 The previous year specimen question paper and to upgrade your icse examination results practice the solved icse board exam papers and online model answers are available in the attached sheet for students and teachers.
Downloaded from www.cisce.org

Hey! So, have you start solving the ICSE Class 10 Maths 2014 Previous Year Question Paper?