ICSE 2017 Mathematics Solved Paper for Class 10
Board : ICSE Year : 2017 Subject : Mathematics Class : 10
2017 ICSE board Maths class 10 solved question paper/Sample paper. The answer key of mathematics 2017 has been solved by the expert teacher for I.C.S.E. students. ICSE exam is conducted by Indian Certificate Of Secondary Education (I.C.S.E.). Students having doubt in Mathematics can follow this solved previous paper which will definitely help in upgrading your ICSE 2019 exam result. ICSE 2017 Board Mathematics Class 10th Question papers of Mathematics 2016-2017 are issued by Indian Certificate Of Secondary Education. The ICSE Mathematics 2019 syllabus of paper- commercial mathematics, algebra, geometry, menstruation, trigonometry, statistics, probability, ICSE math class 10 important question and ICSE Mathematics question Bank is given Below for class 10 students and teachers in PDF.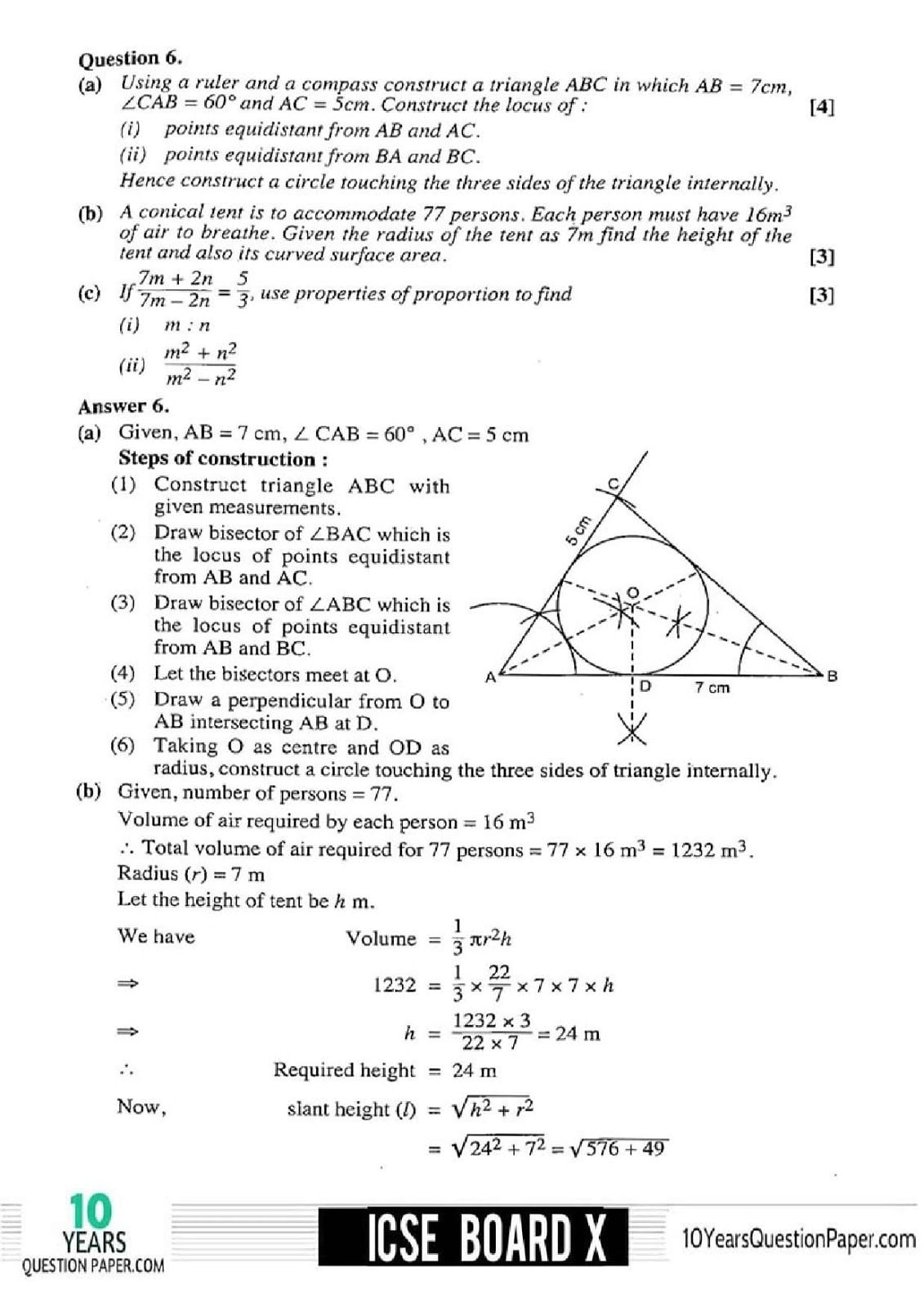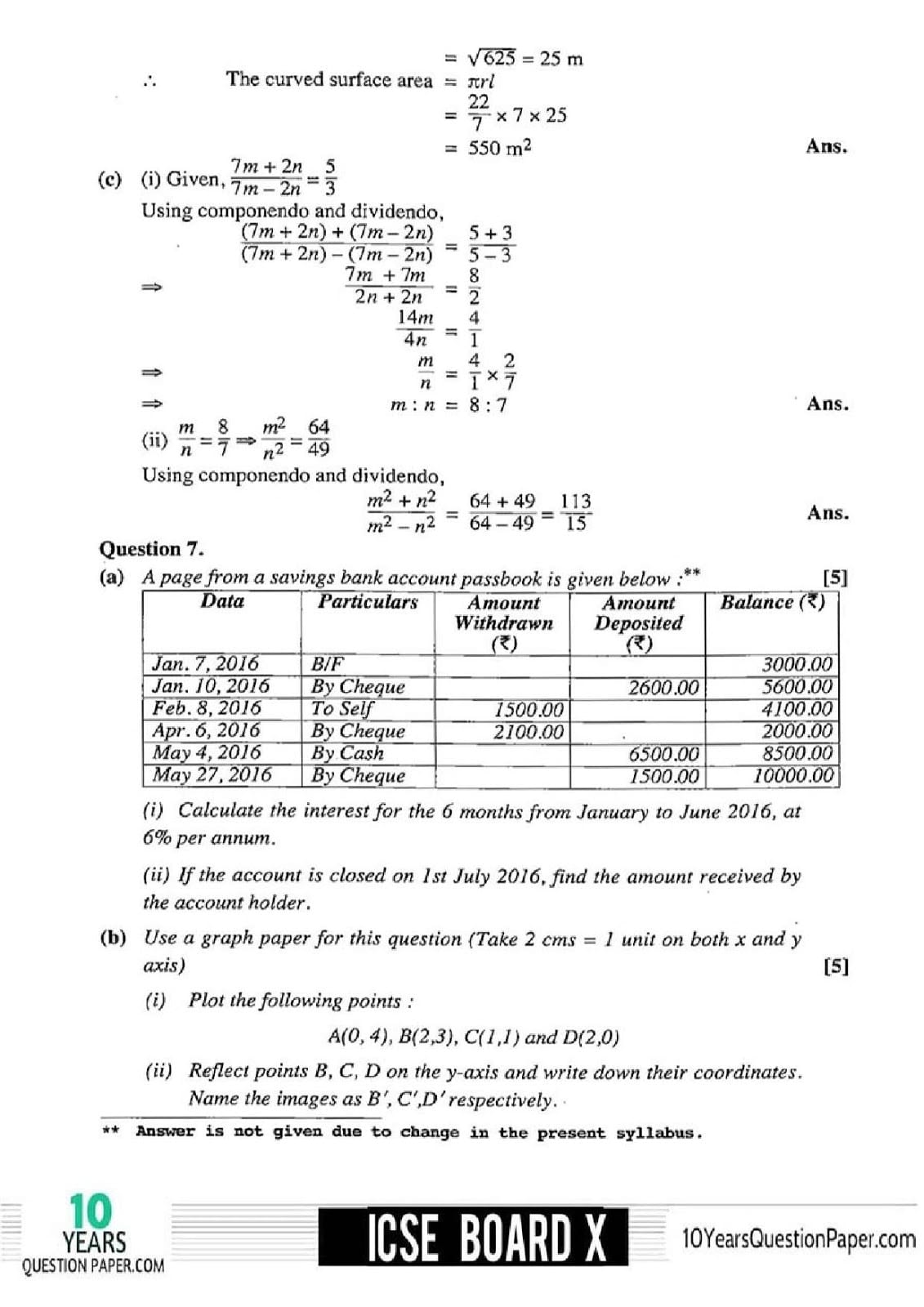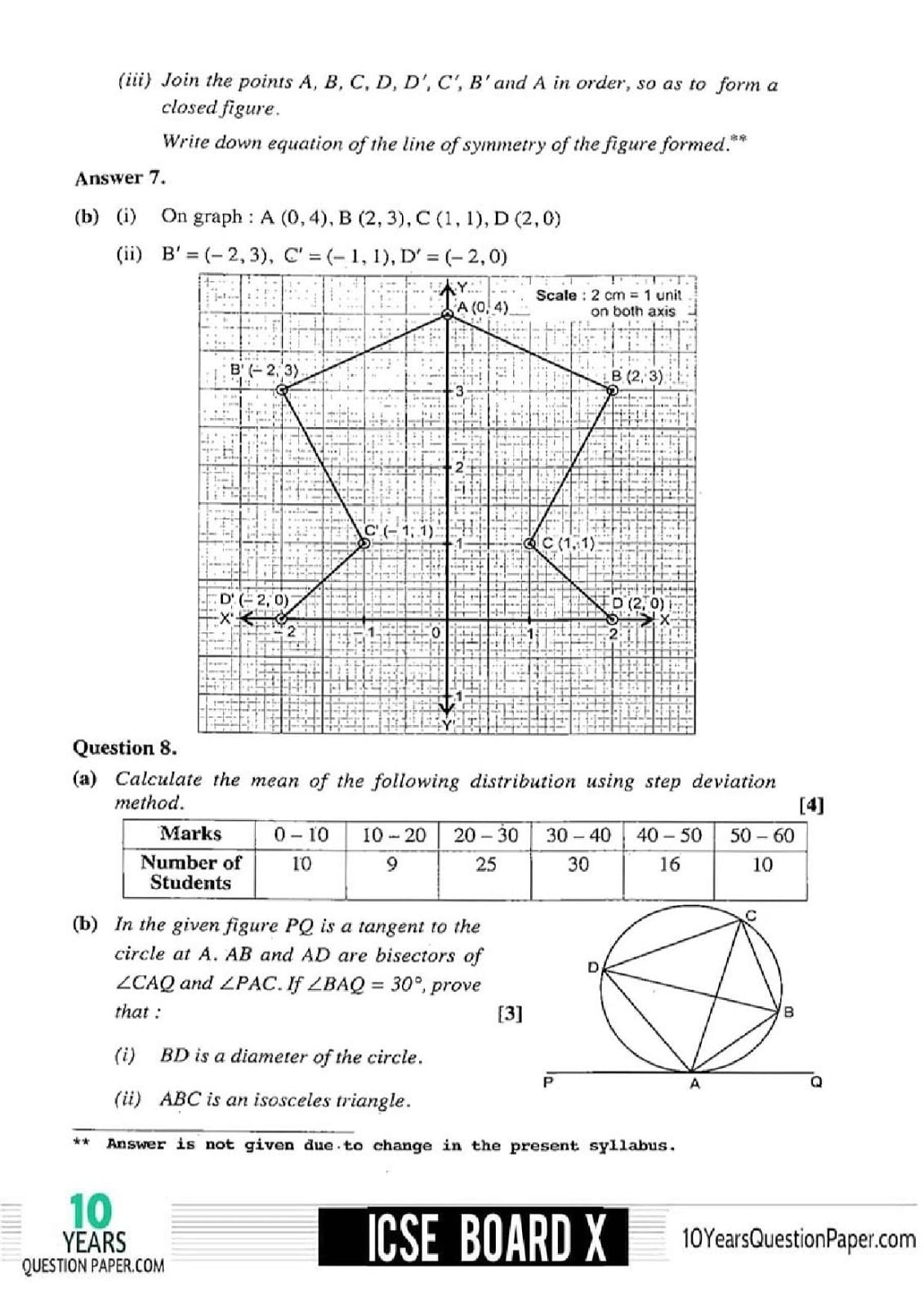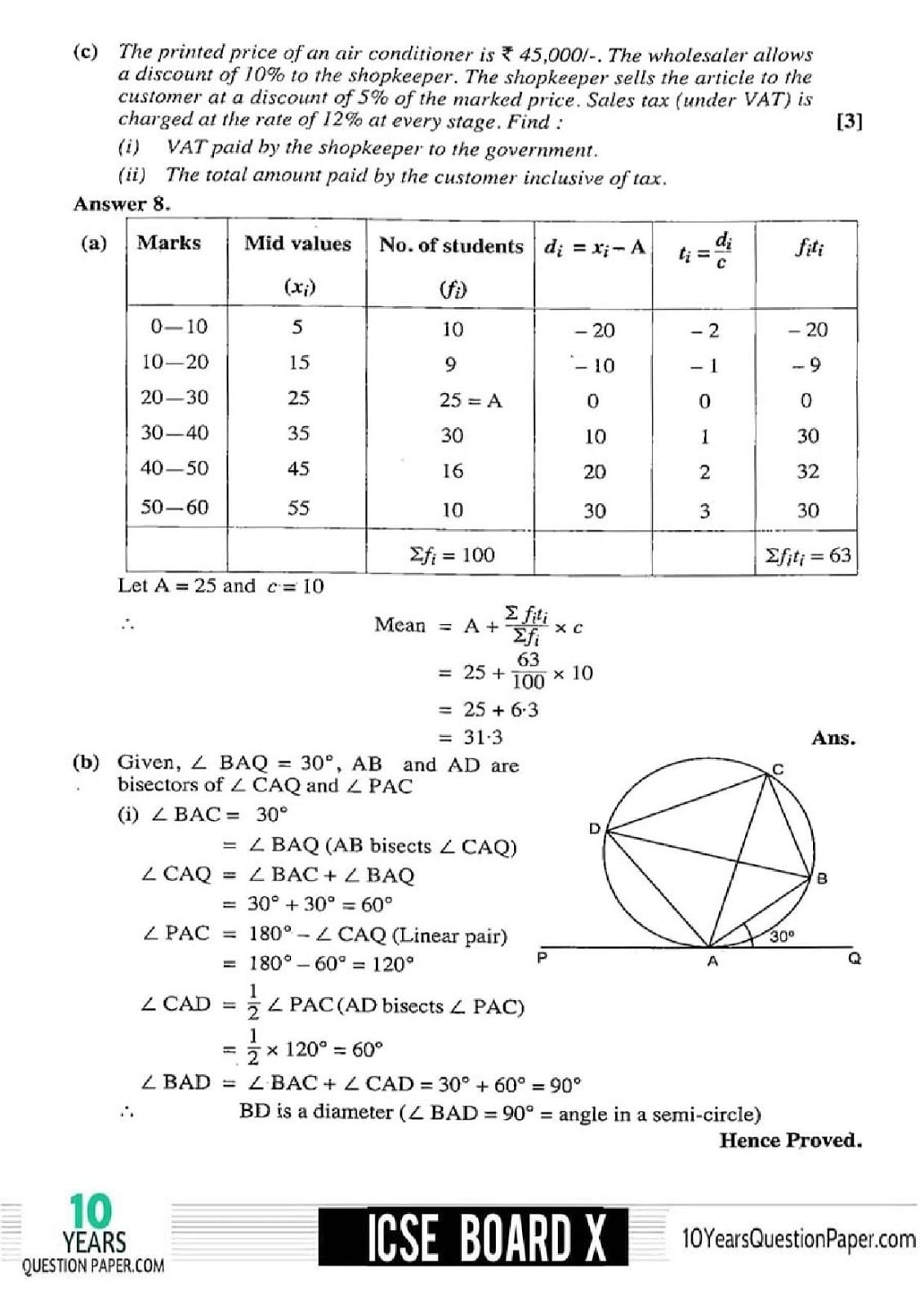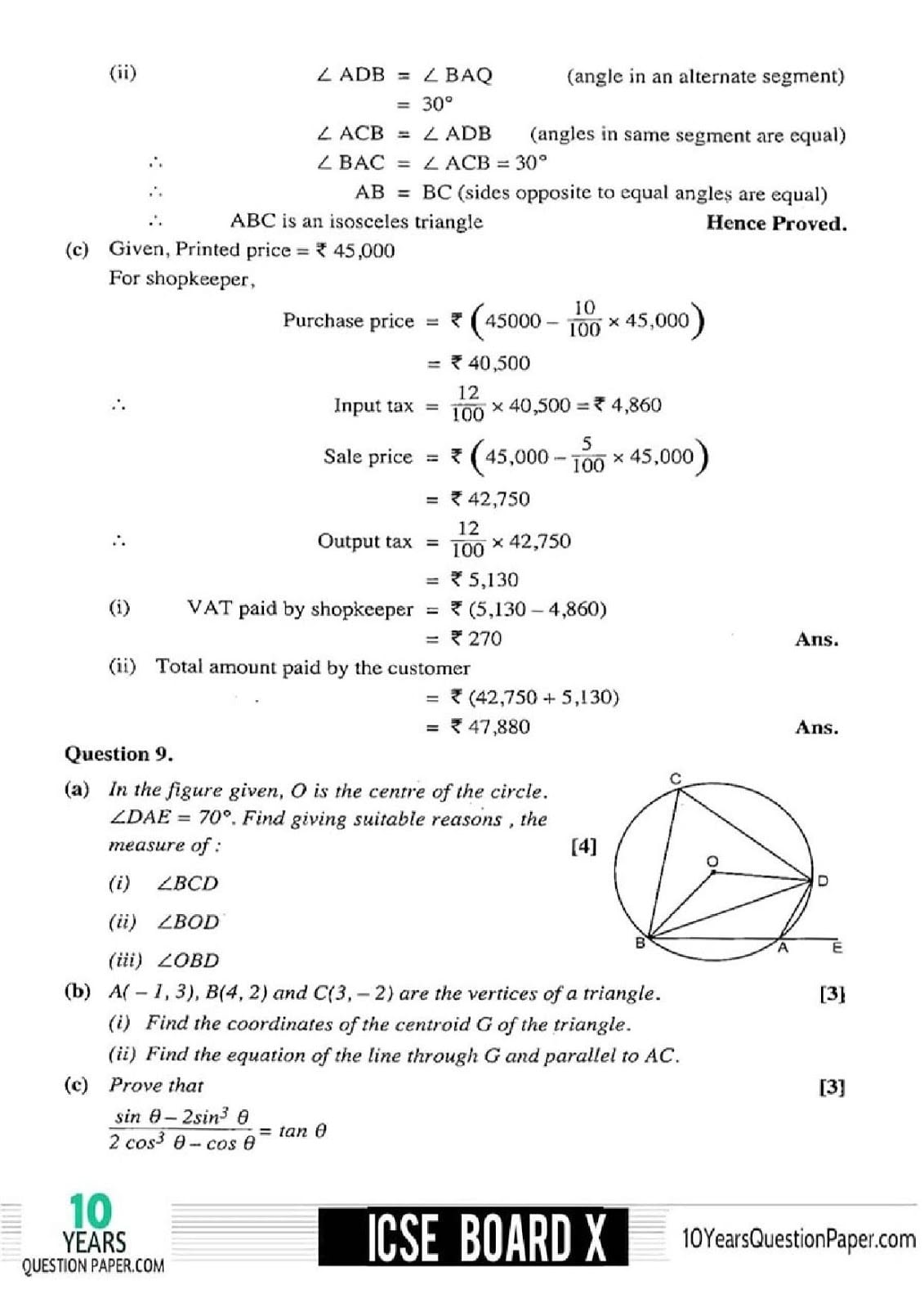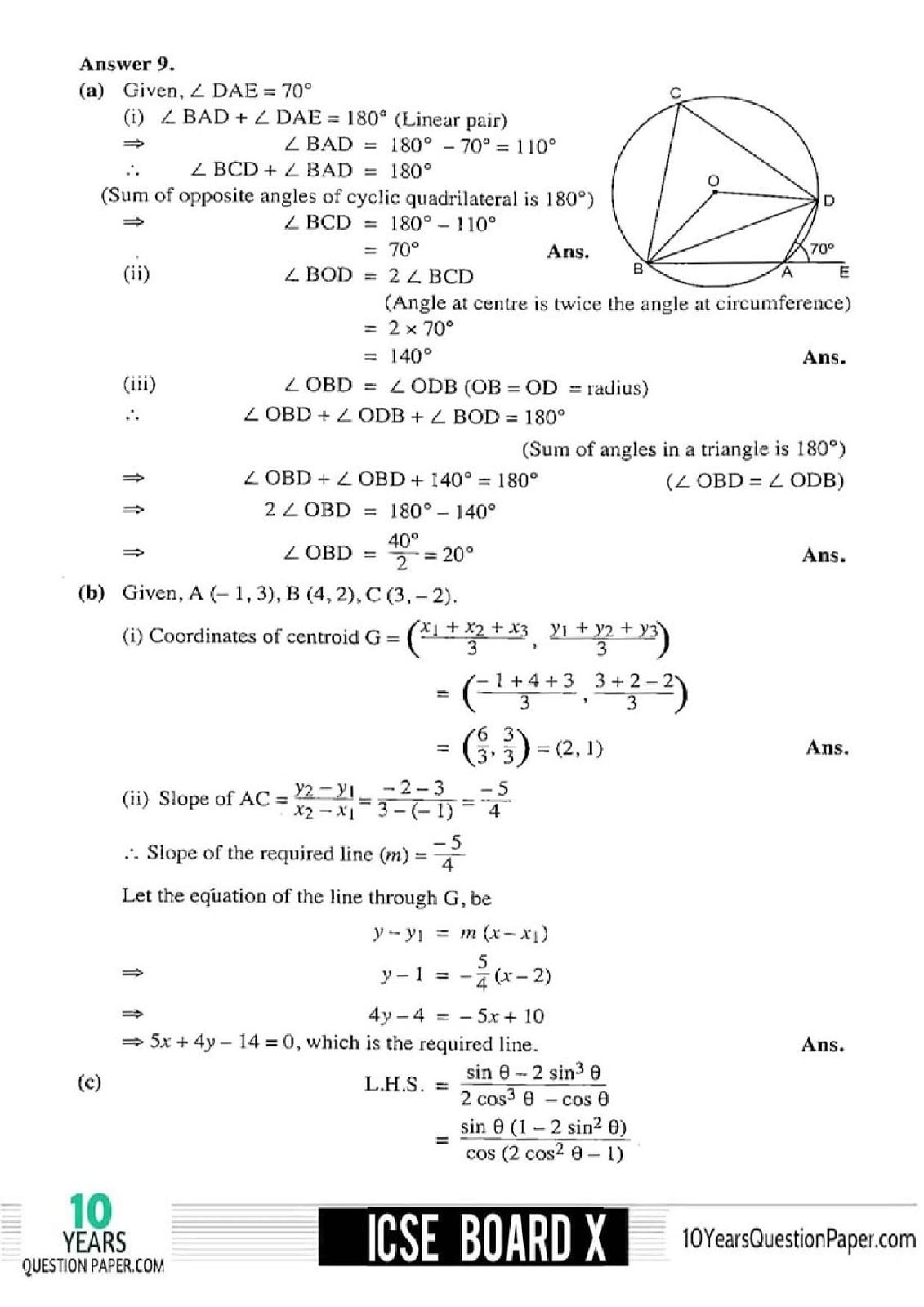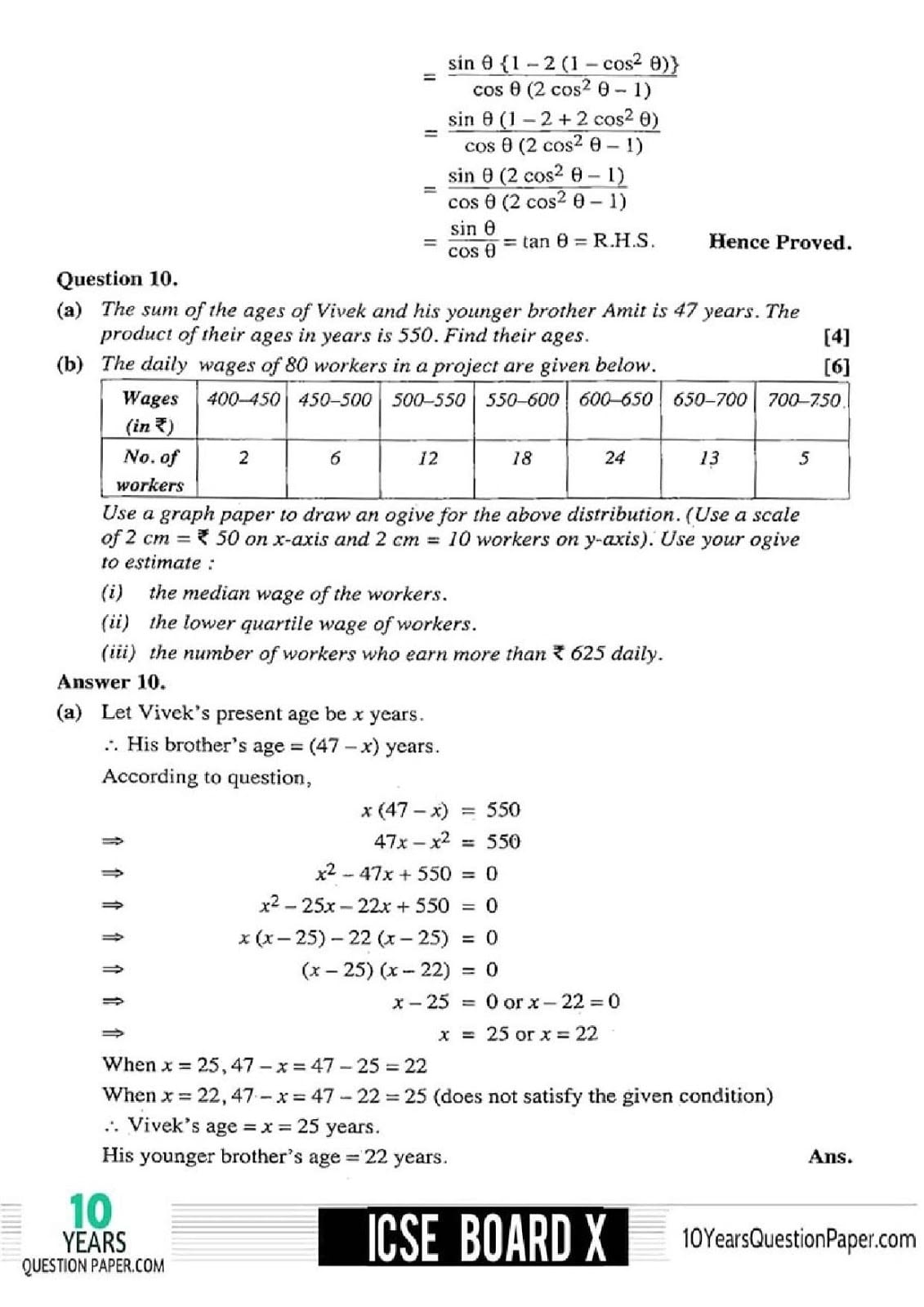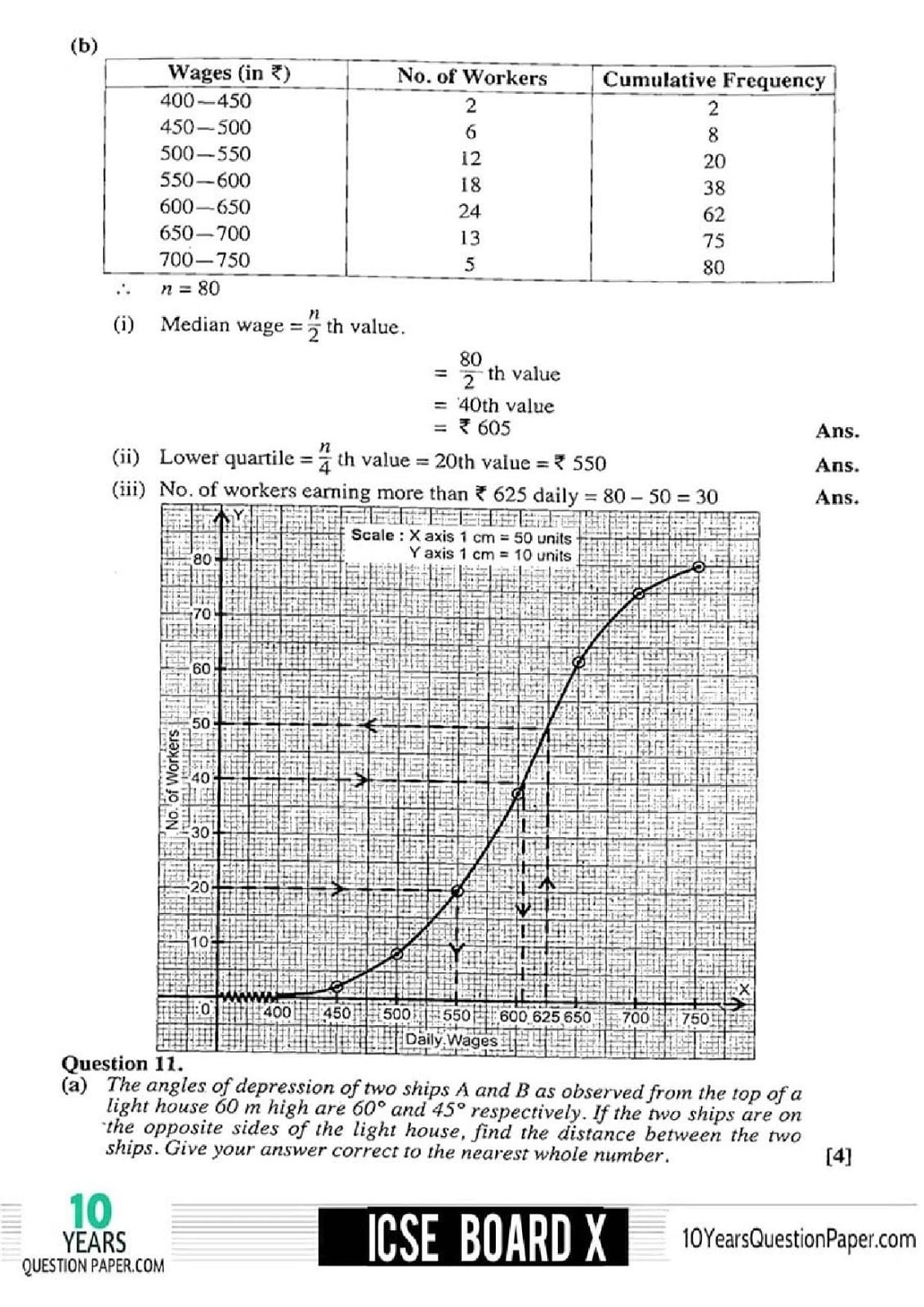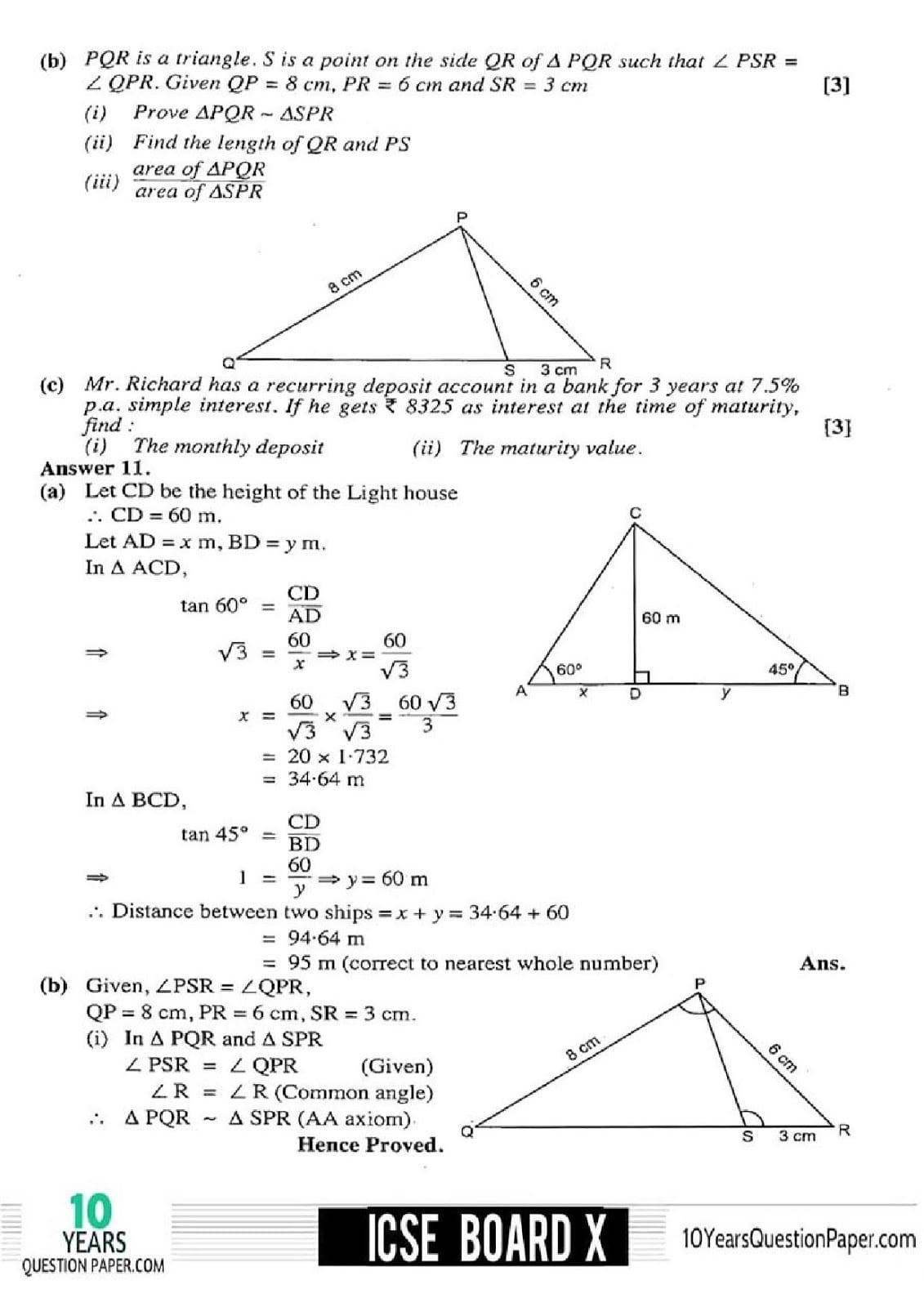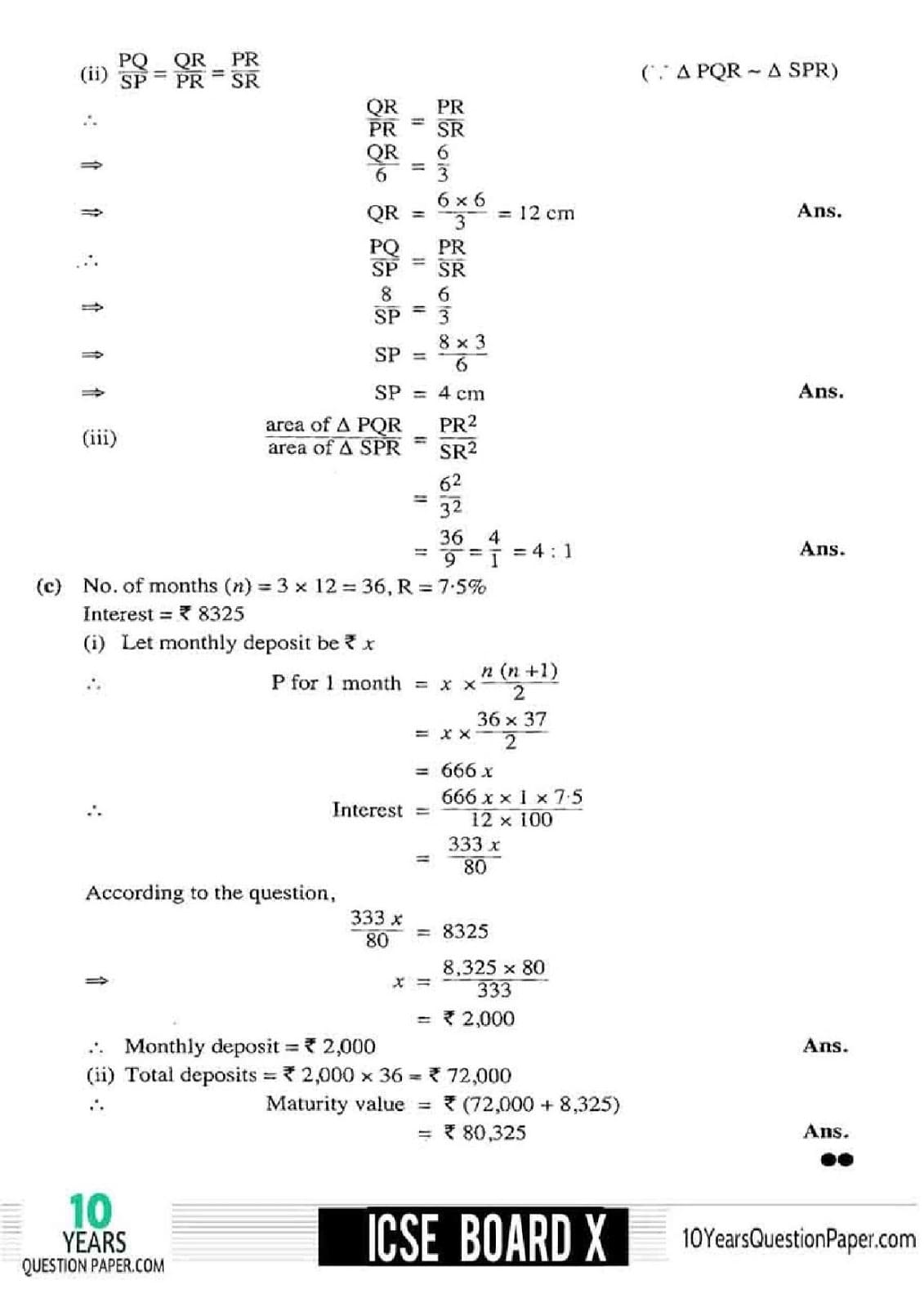 *

Enter Email ID To Download PDF
Downloaded from www.cisce.org
Since ICSE questions are fairly repeated (as they are randomly selected from the same database) a good look at these solved questions can be of great help to the students. Notice : ICSE 2017 mathematics solution of previous year question paper is solved based on latest syllabus of ICSE 2019. So Question Number - 1c, 2a, 2c, 3a, 4b and 7a answer are not given due to change in present syllabus.

Hey! So, have you start solving the ICSE Class 10 Mathematics 2017 Previous Year Solved Question Paper?