ICSE 2018 Mathematics Solved Paper for Class 10
Board : ICSE Year : 2018 Subject : Mathematics Class : 10
Students of ICSE requested for the solved question paper of ICSE maths 2018 for class 10, This solved previous year question paper of Mathematics have answered by the expert teacher. Those students facing problem in solving can download the answer sheet in PFD for free. The preview of answers have been given below students should have a look at how the question has been solved. This solution will help you understand how to solve the question for the final exam.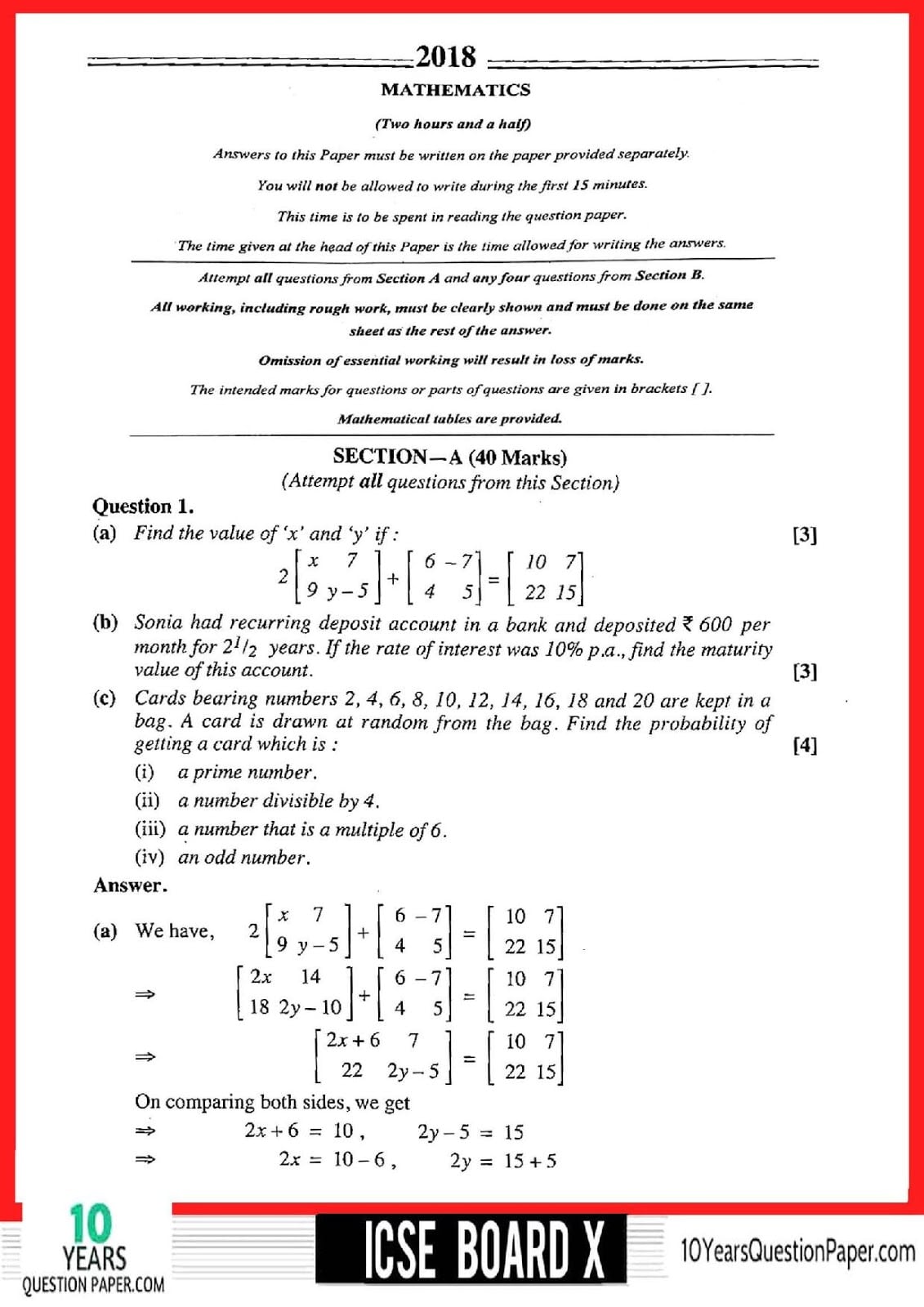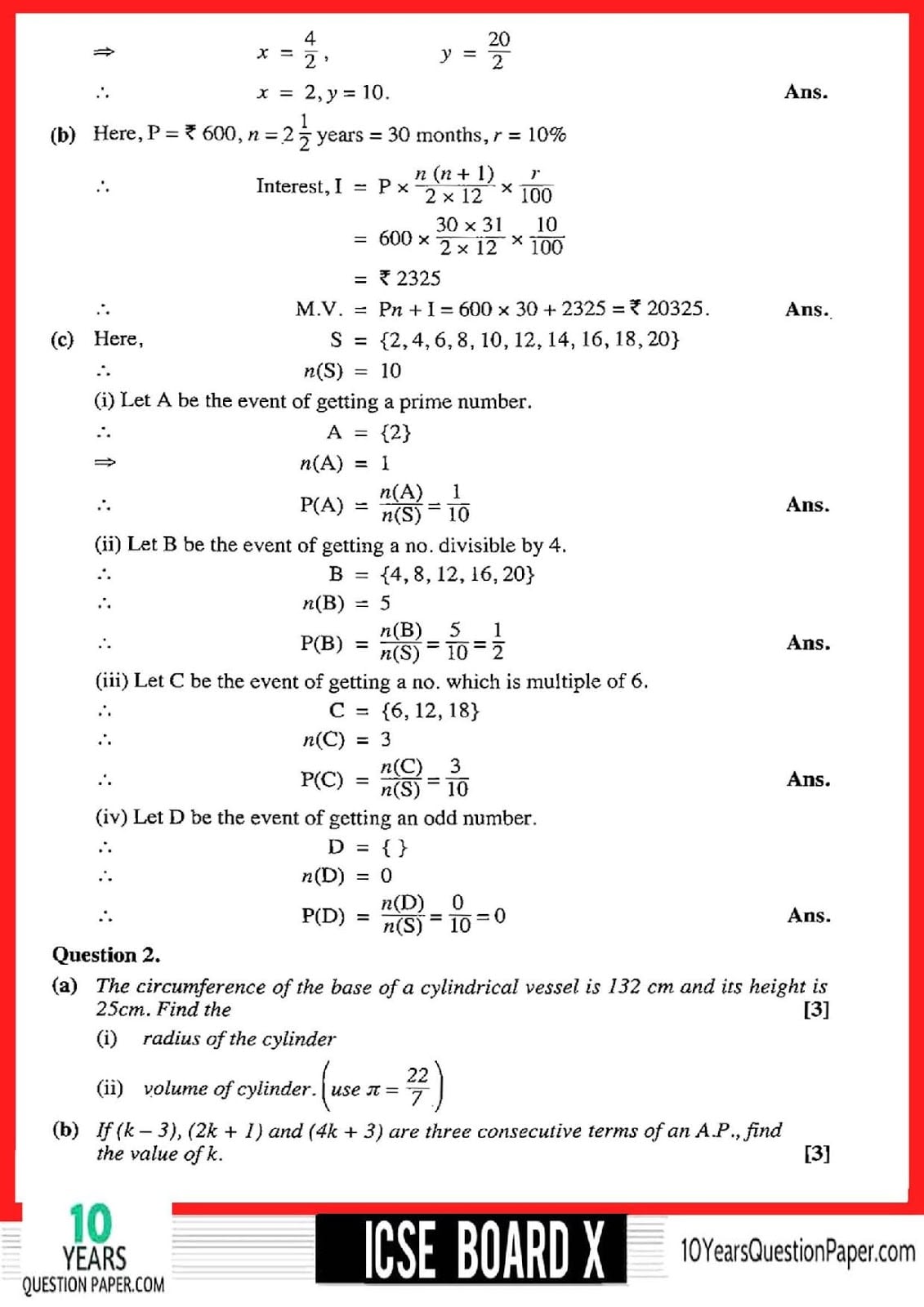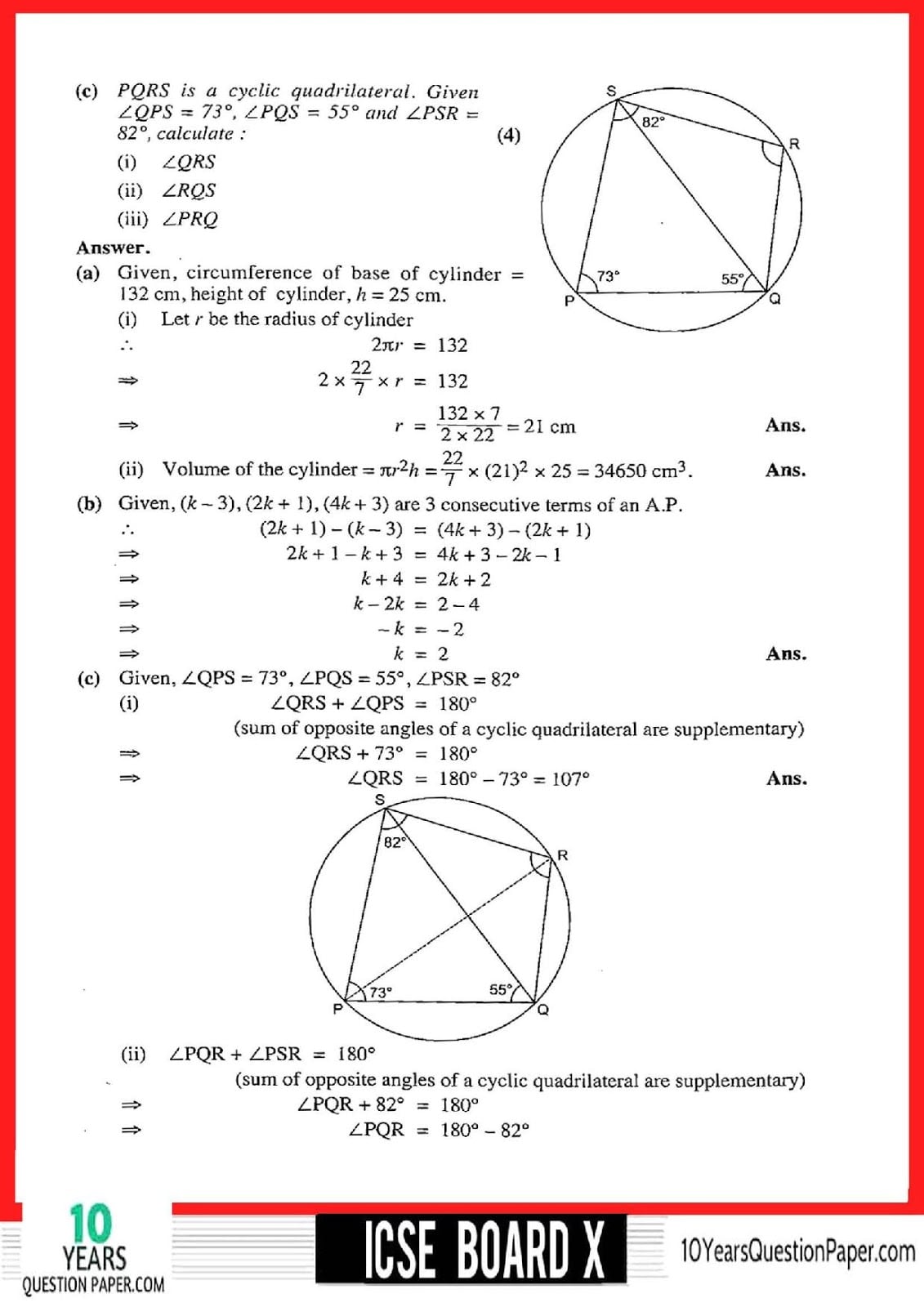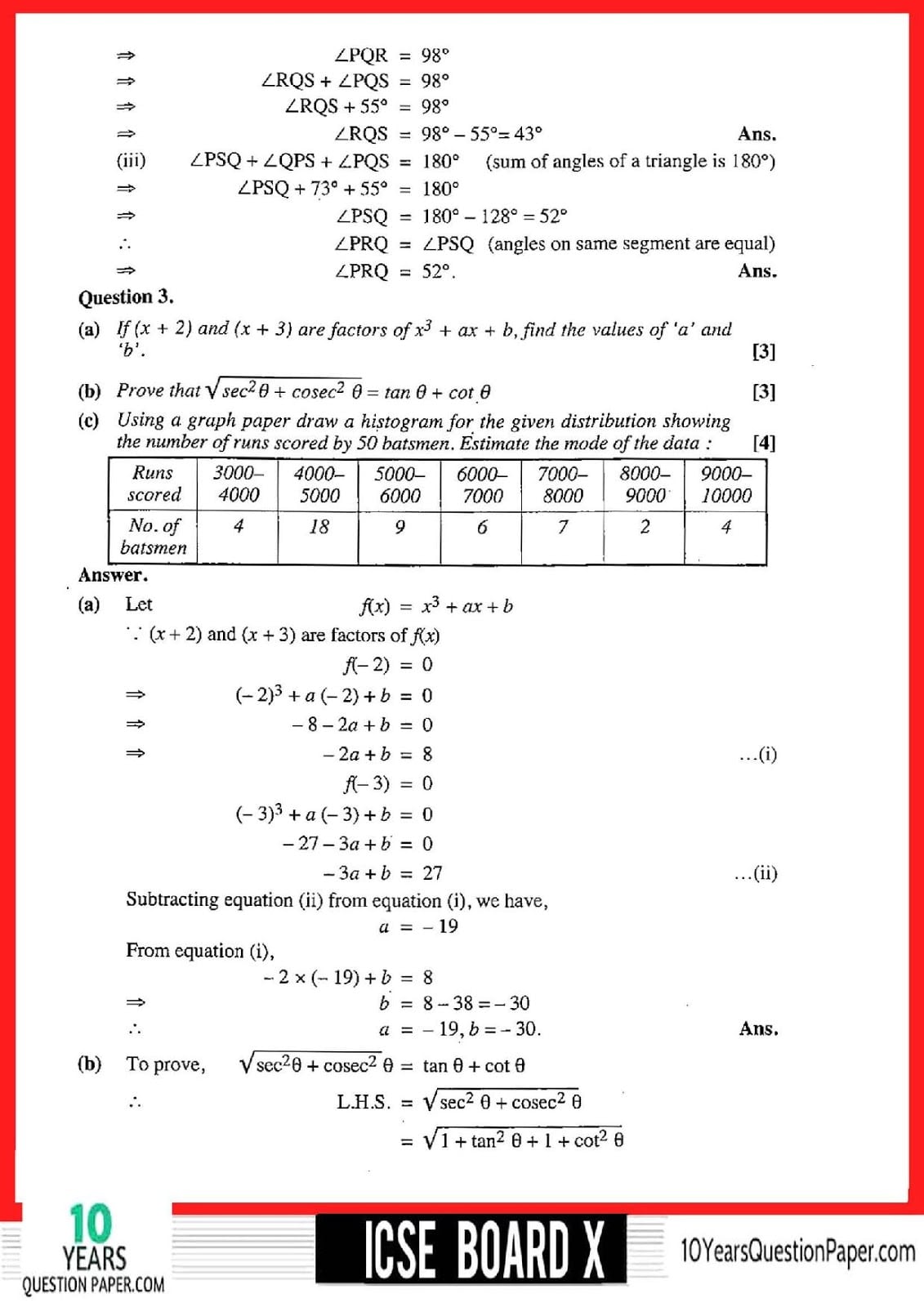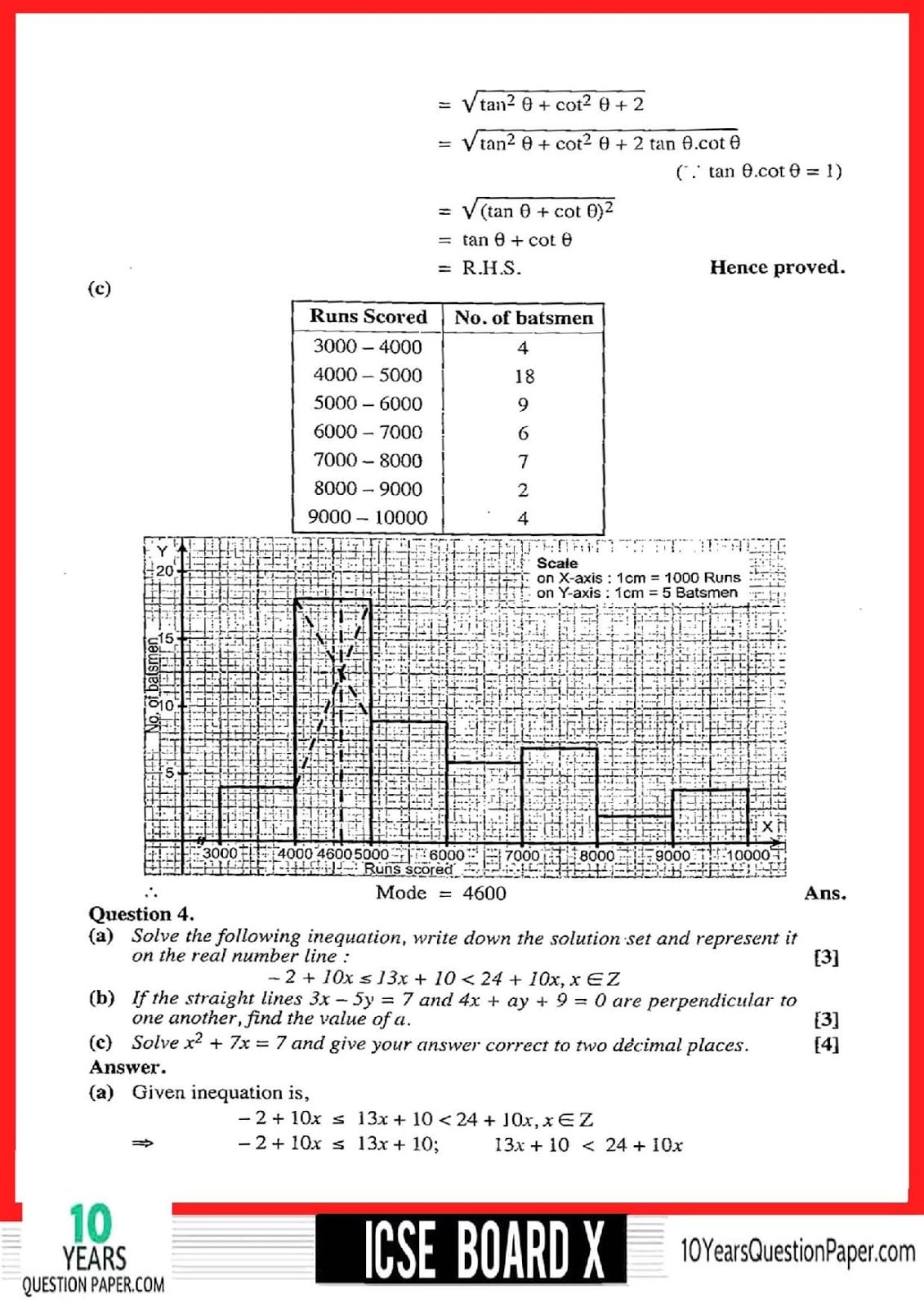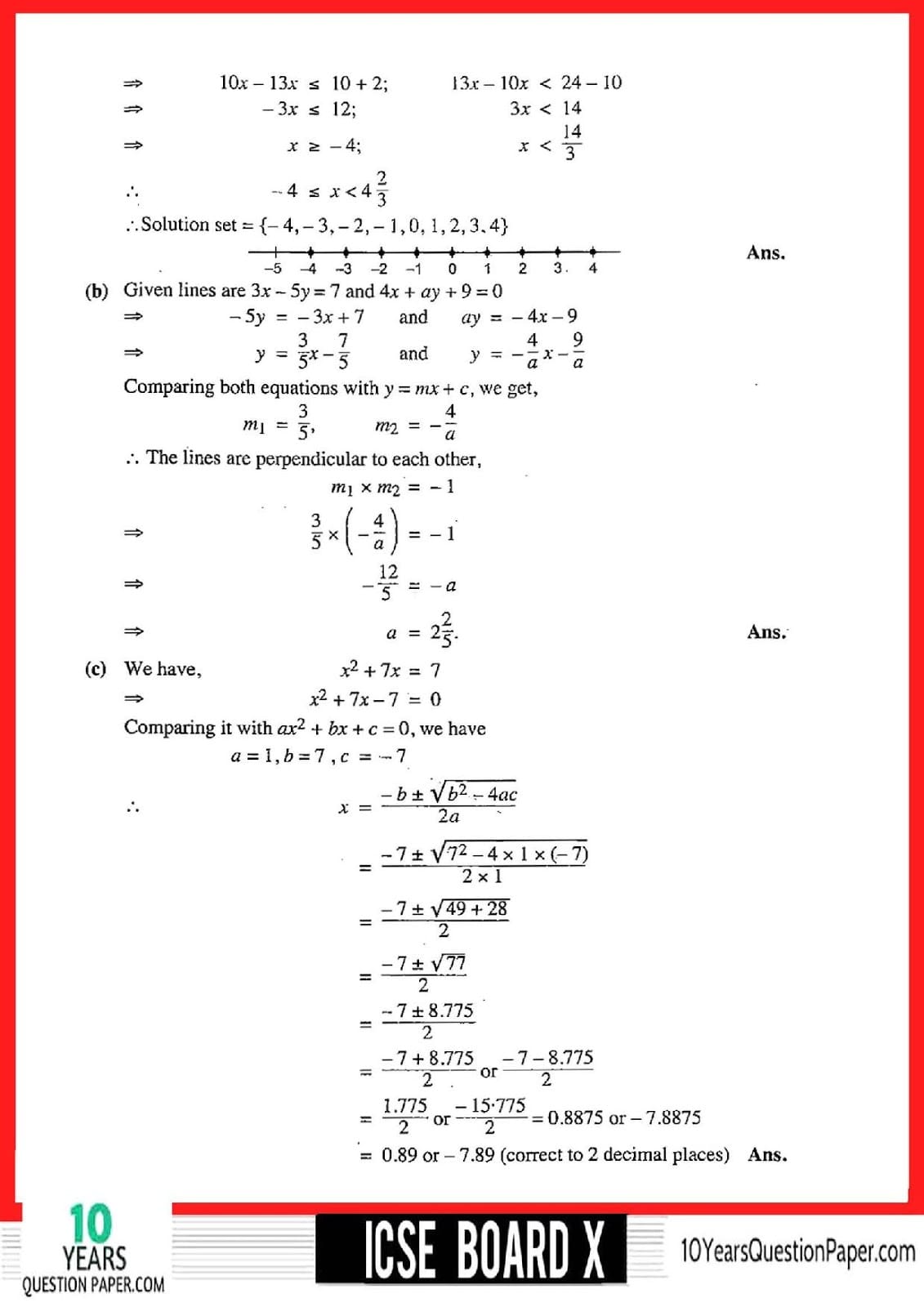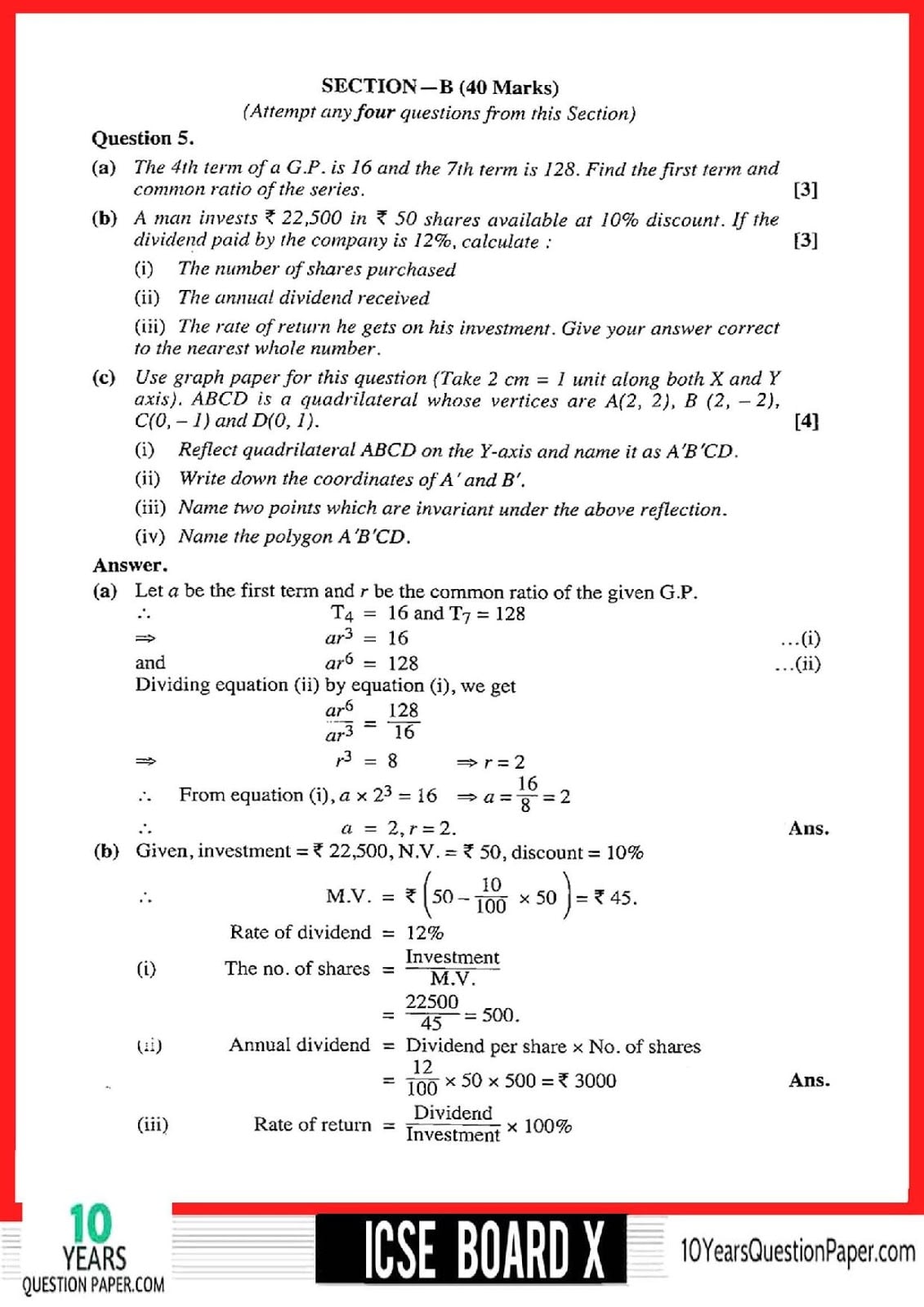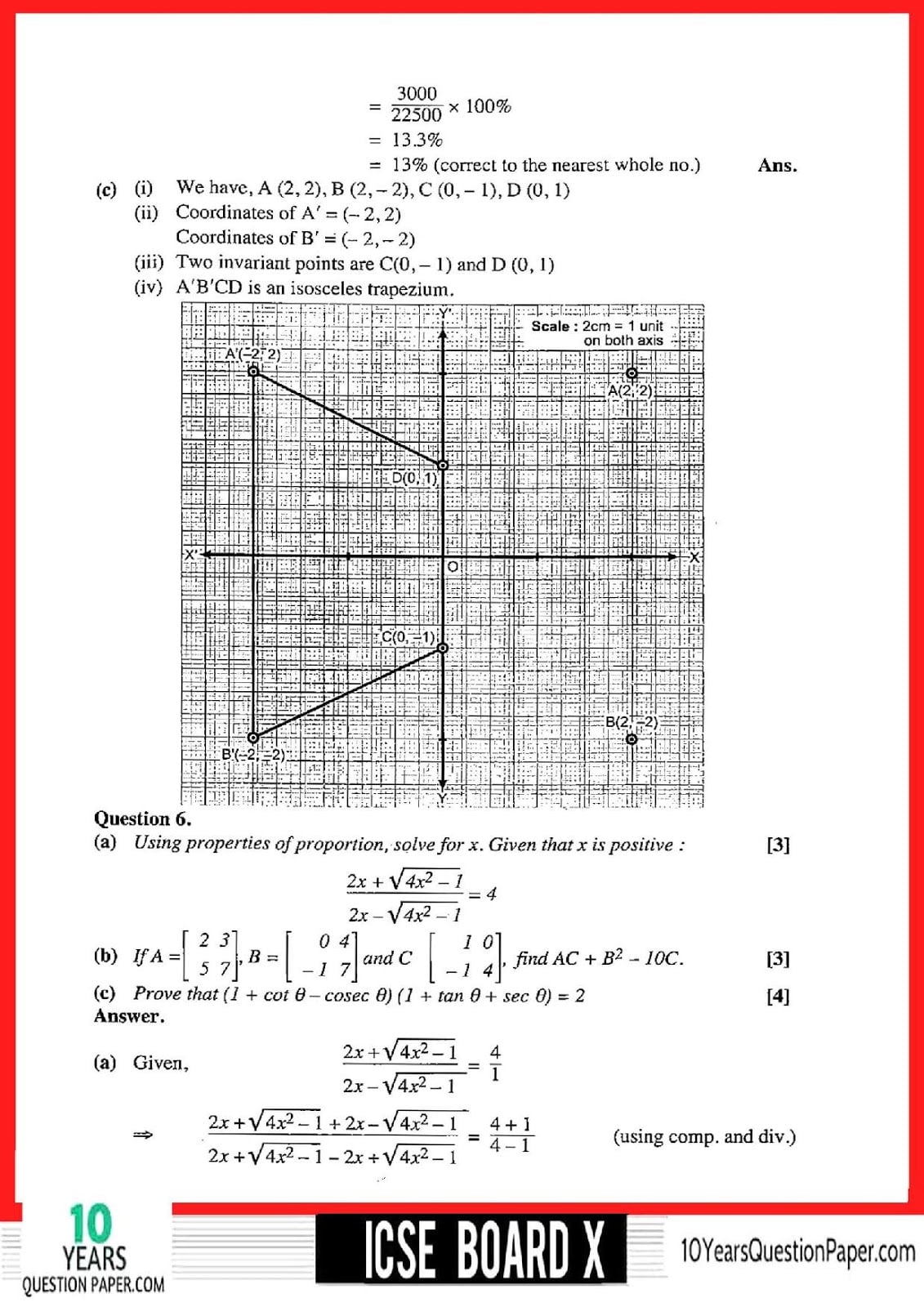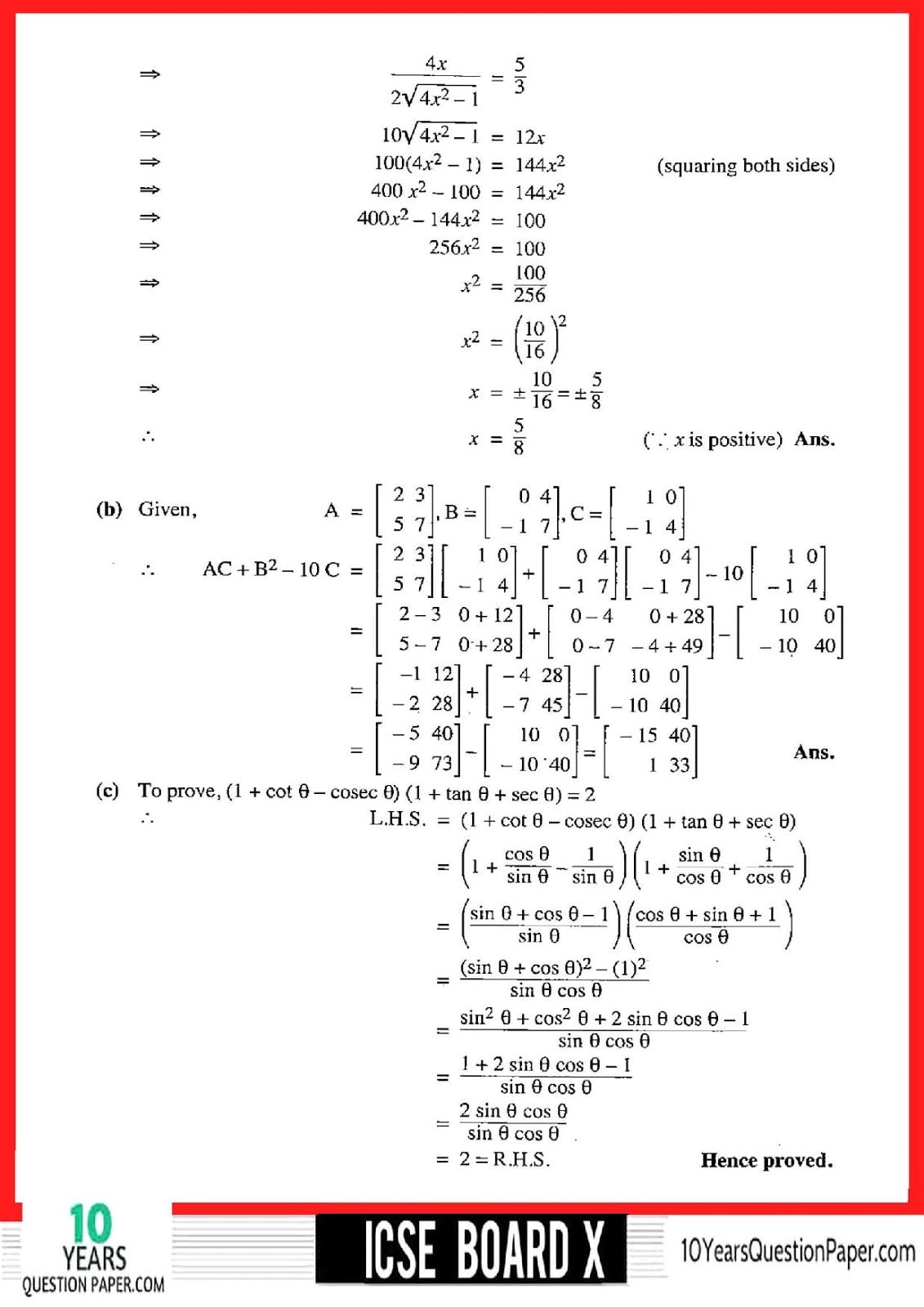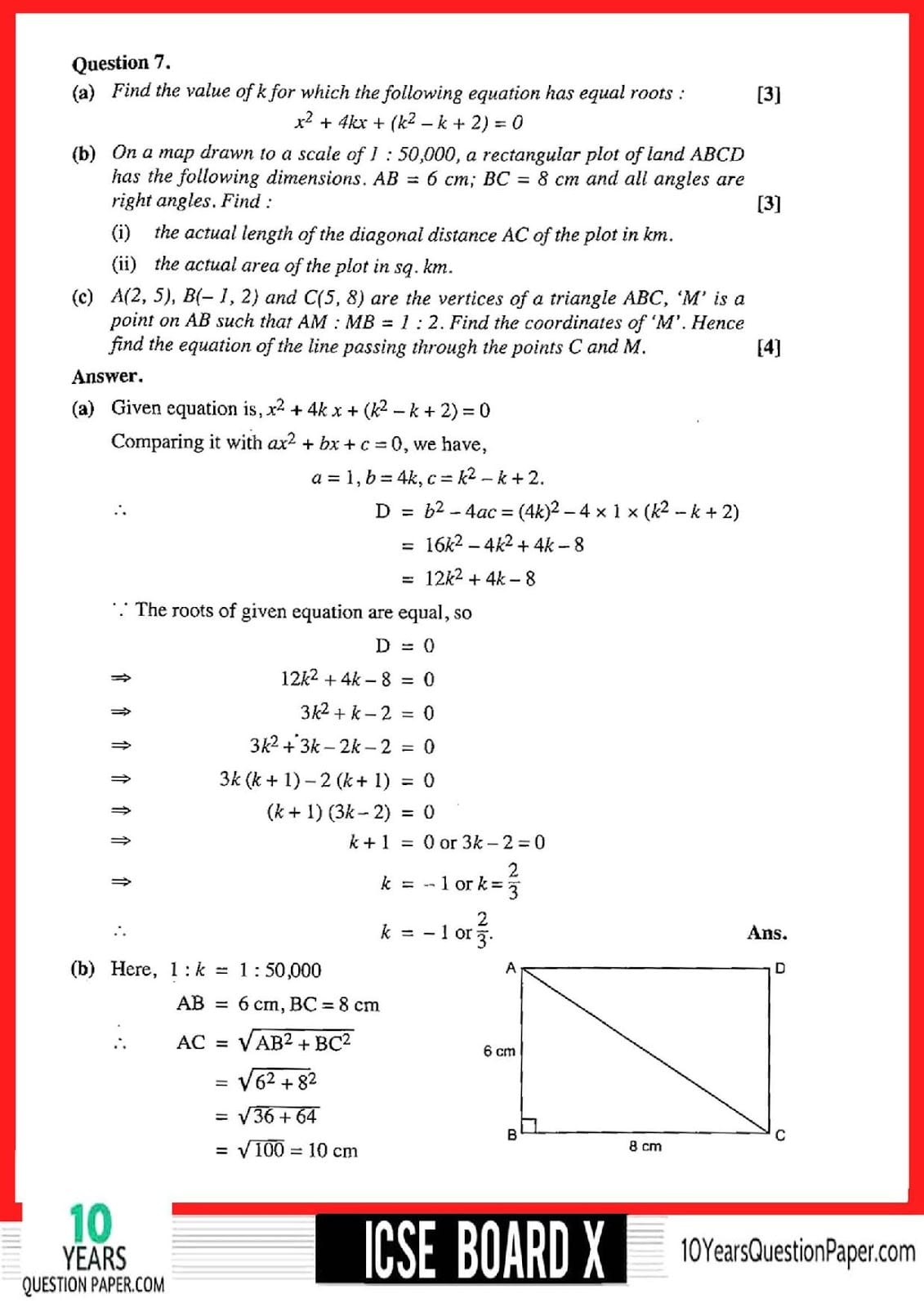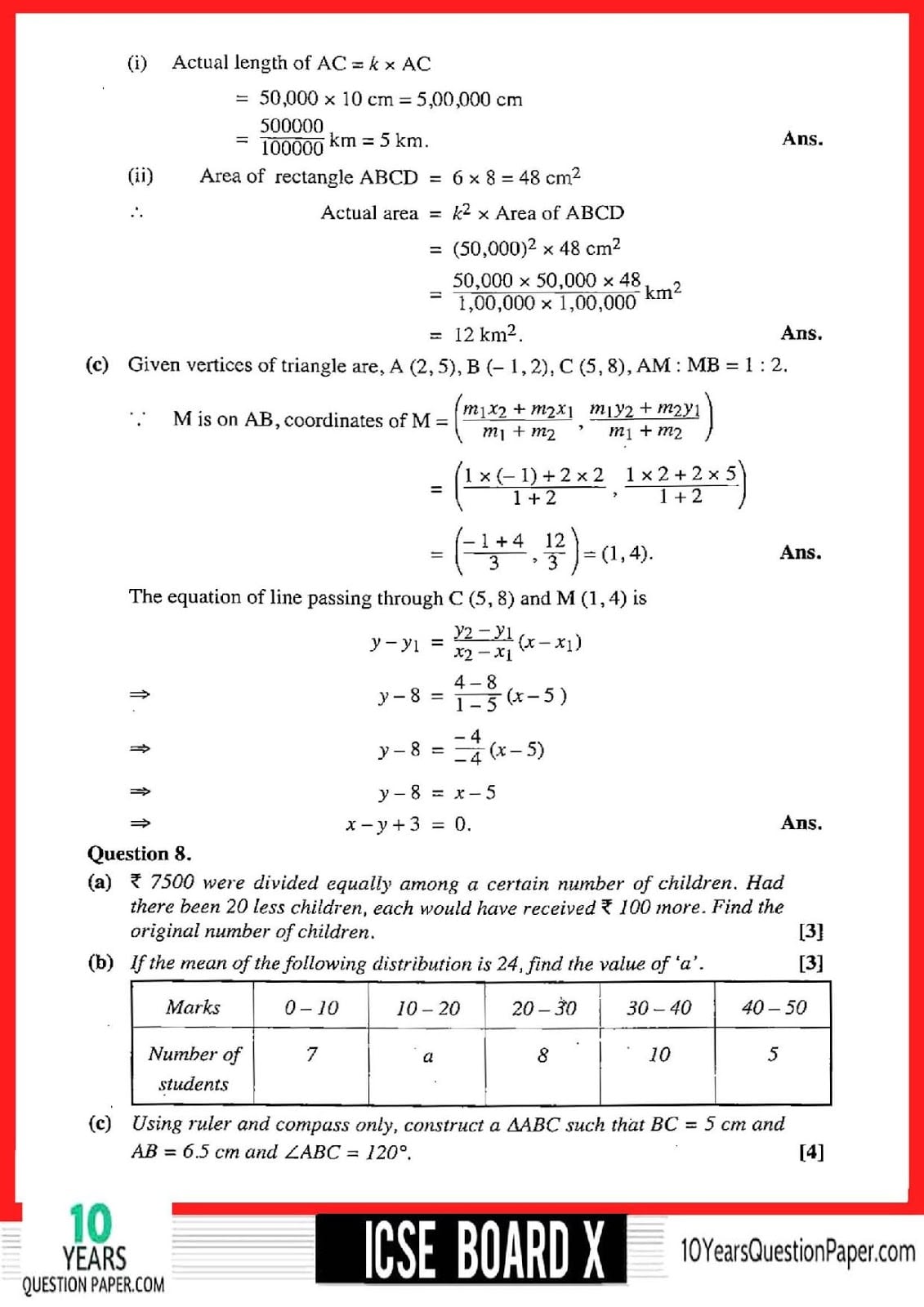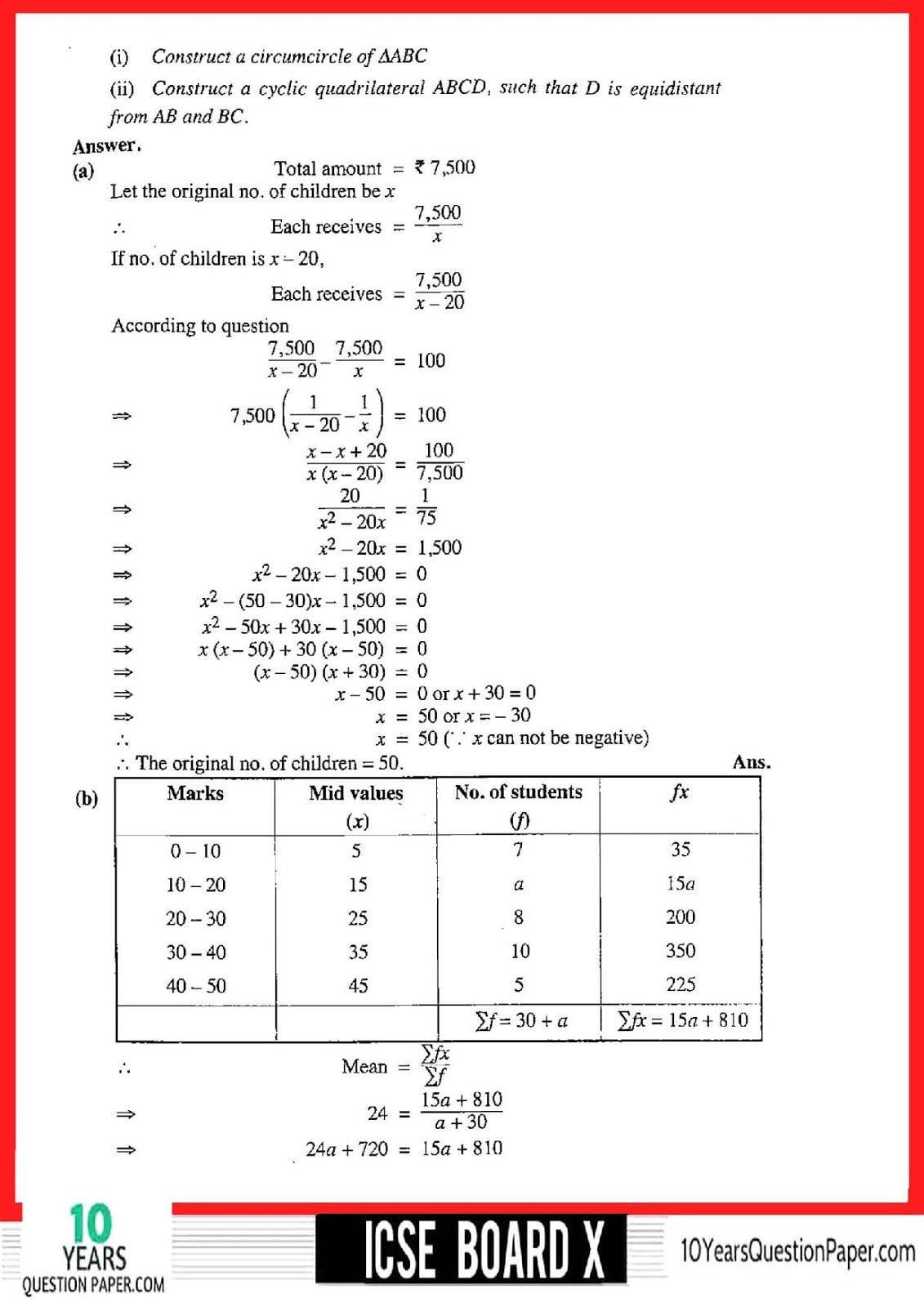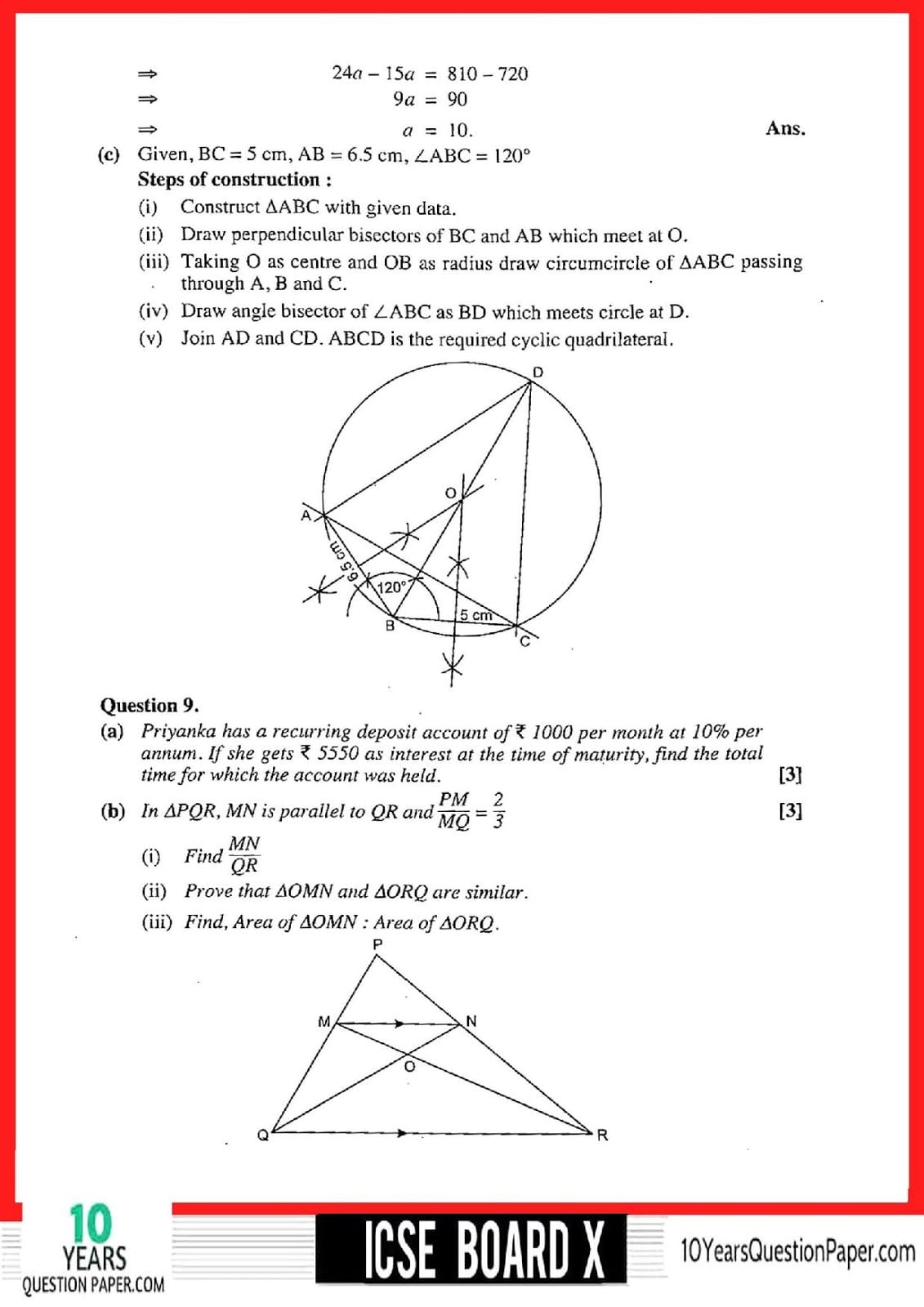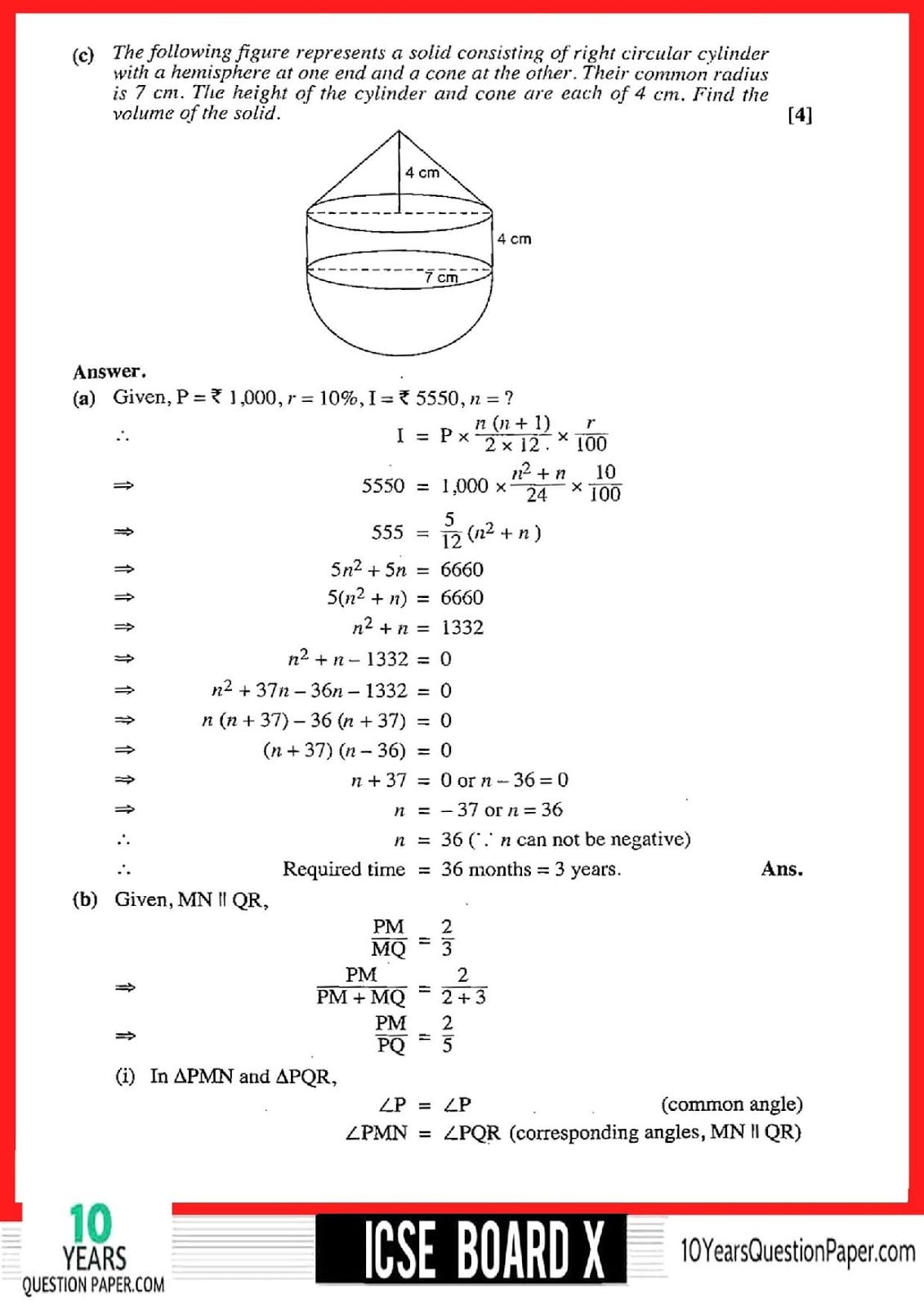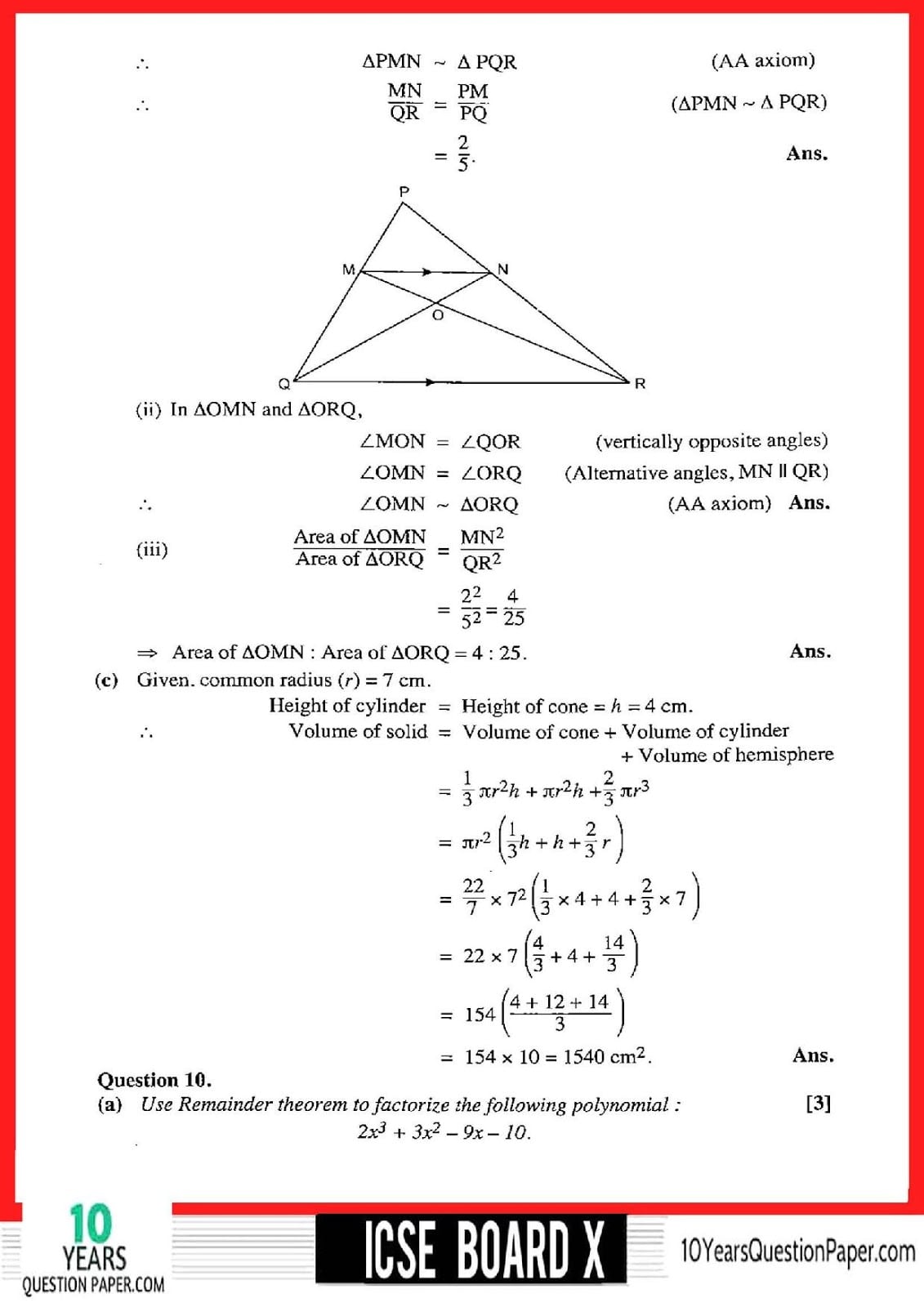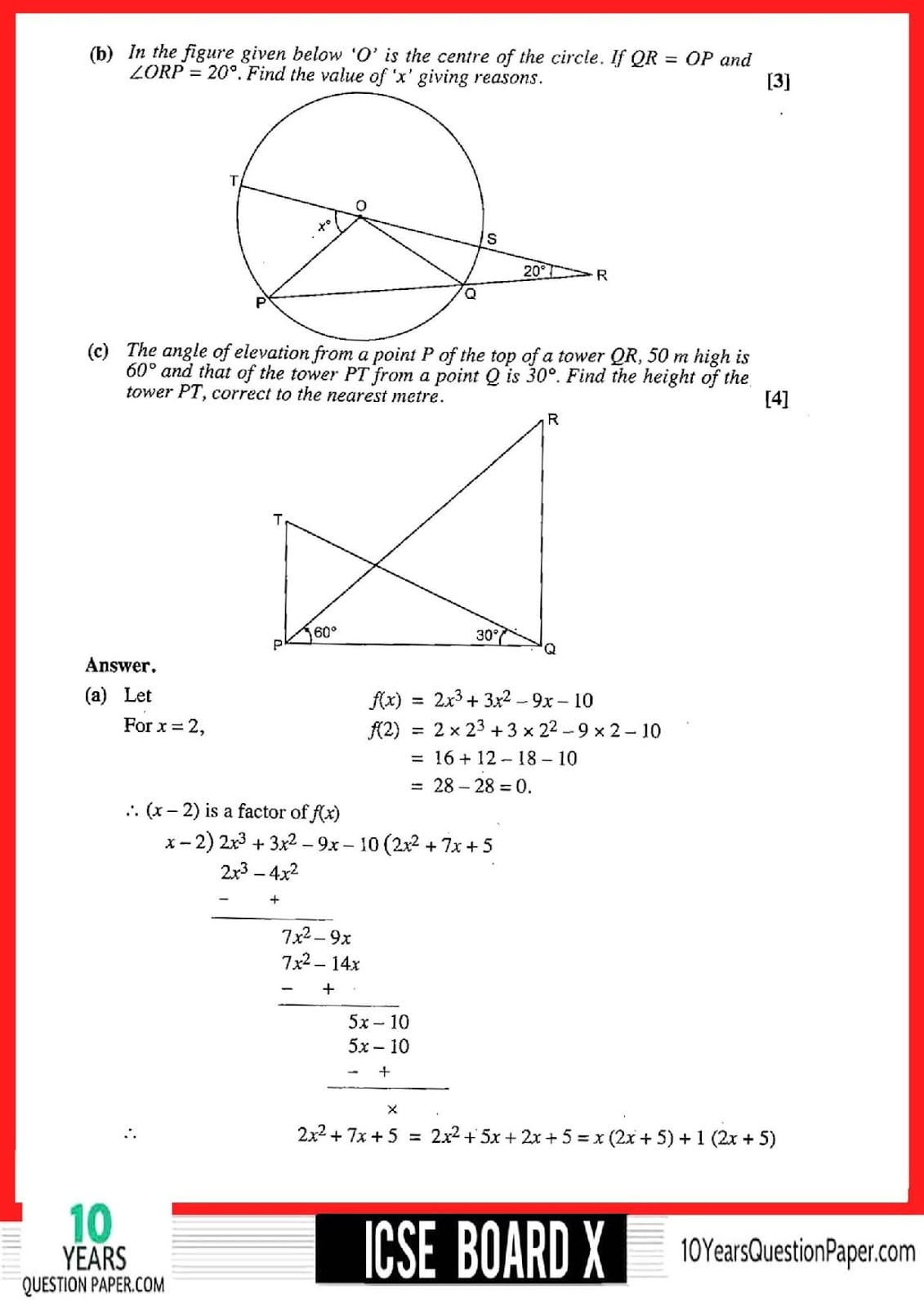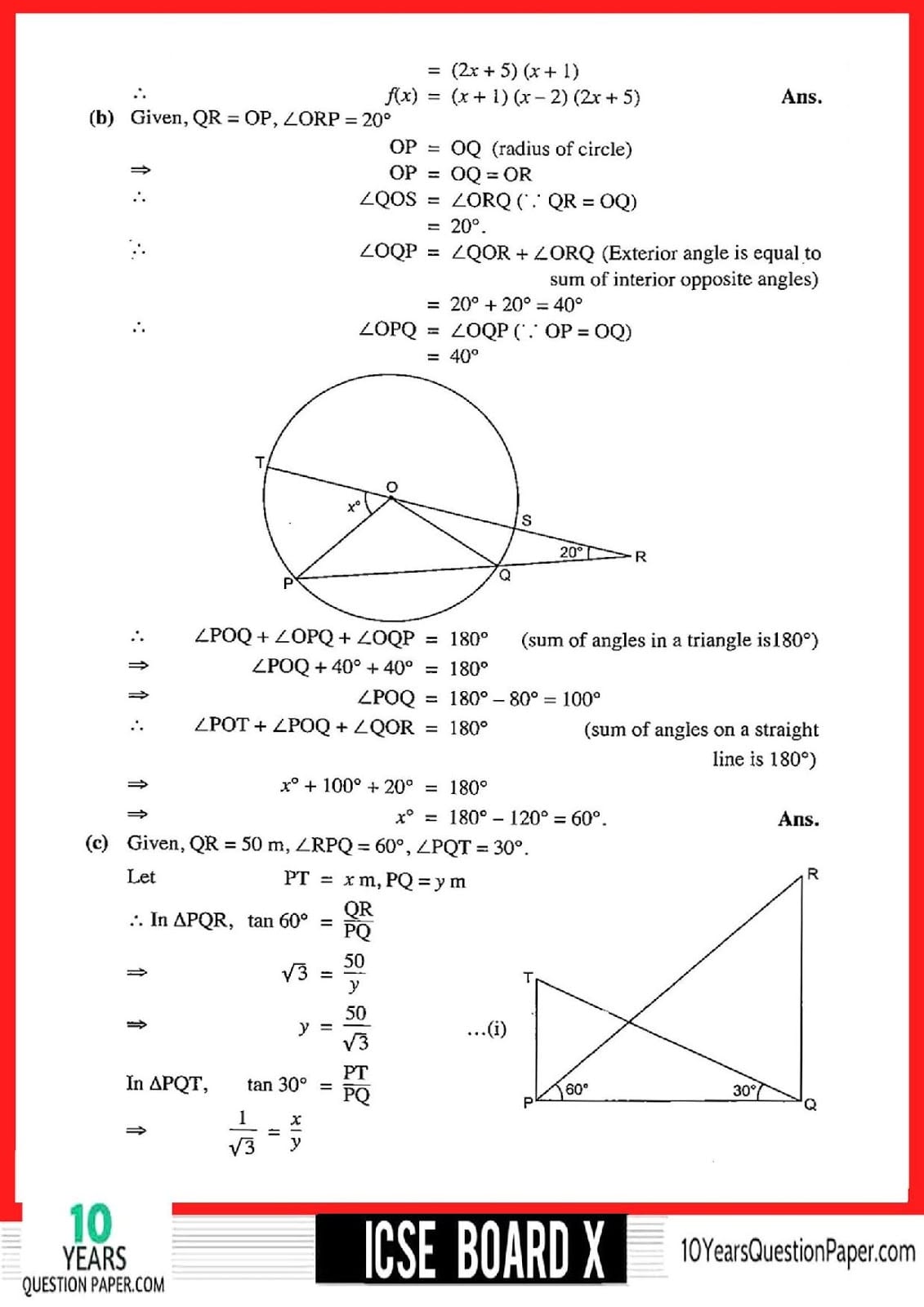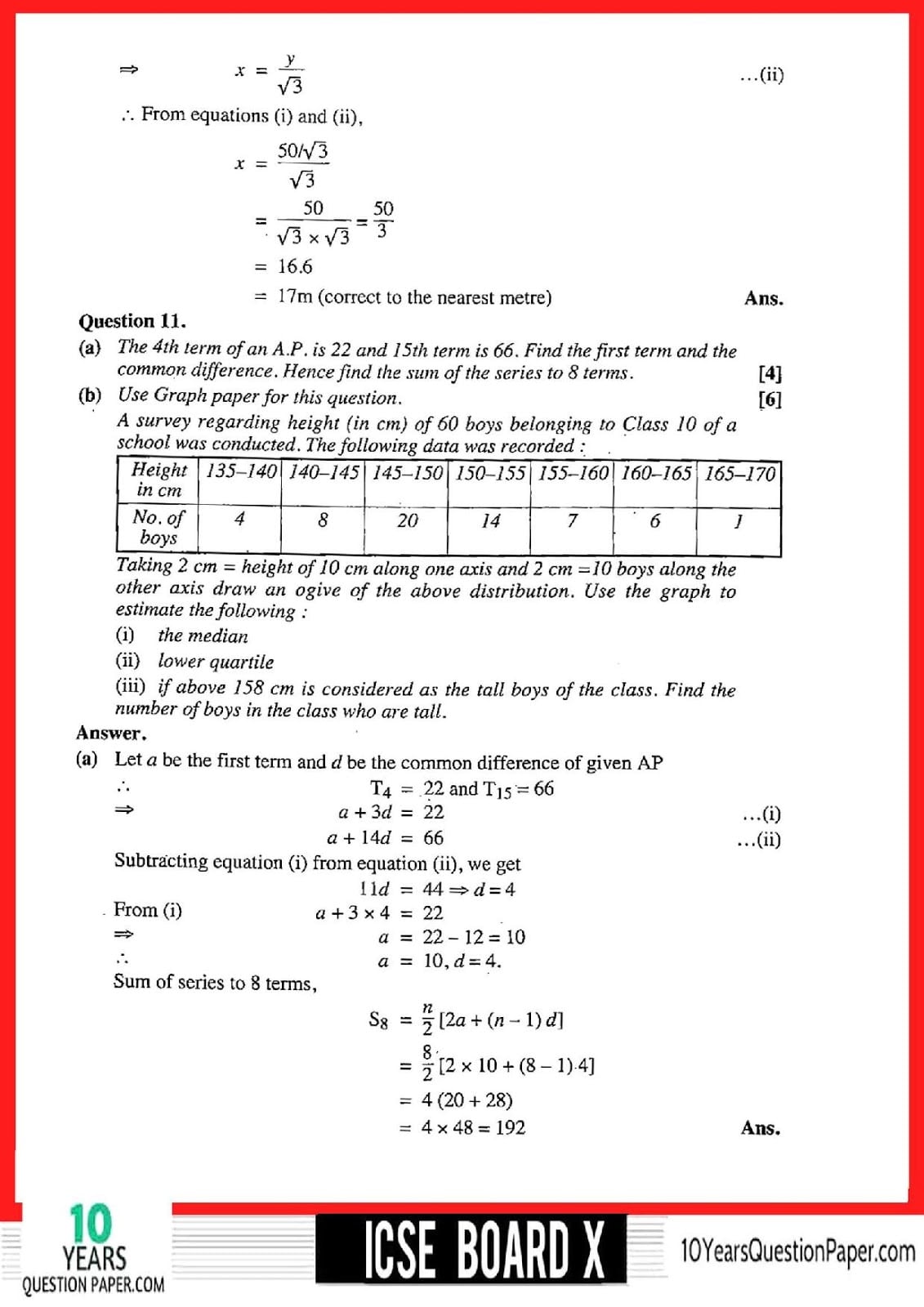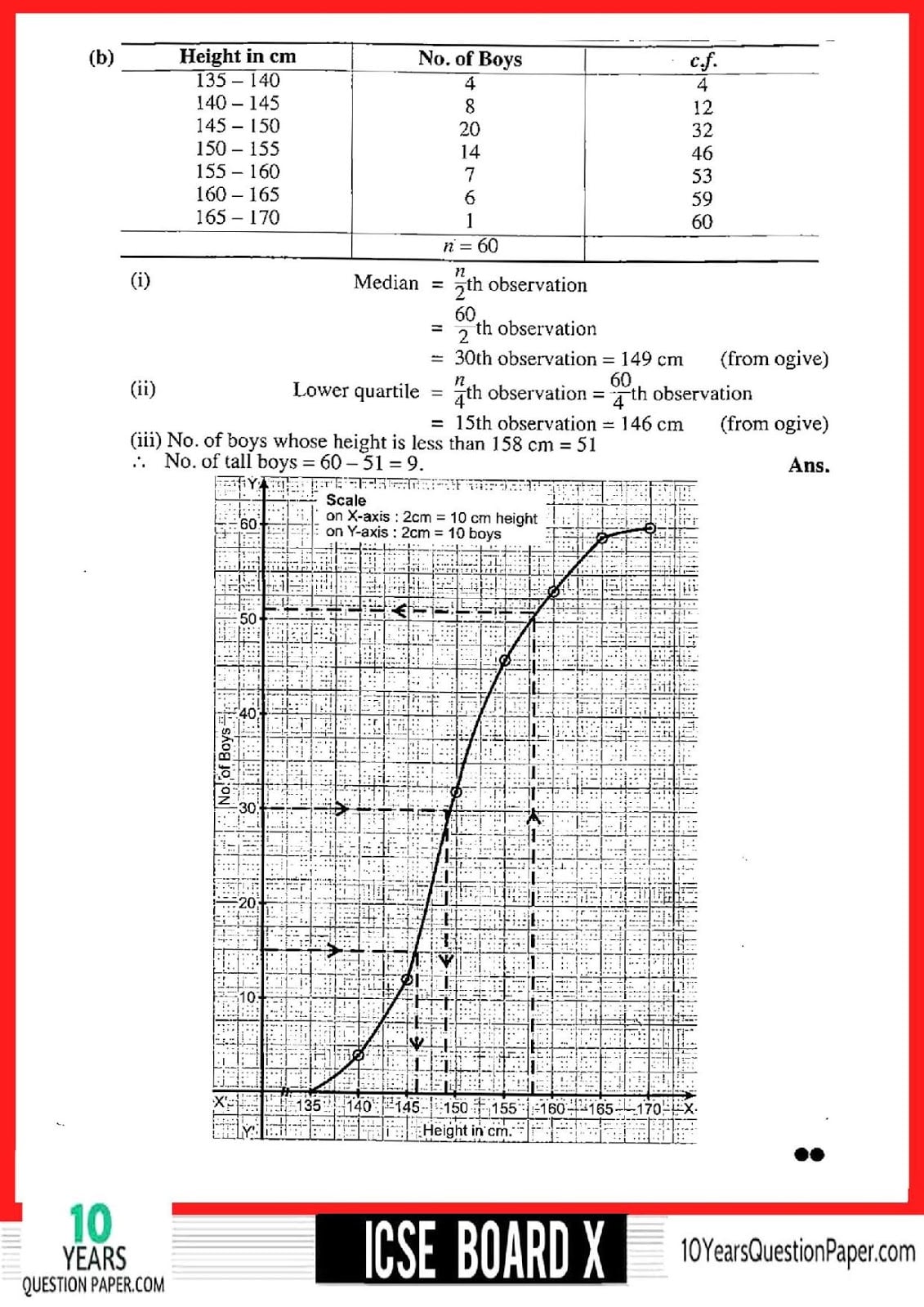 *

Enter Email ID To Download PDF
Downloaded from www.cisce.org
The mathematics question paper of ICSE board 2018 has been solved as per the syllabus of class 10. You should also download ICSE Maths 2018 Question Paper link is given below. Downloading the unsolved question paper is important because when you practice for your examination first you should solve the question paper by your self then look at the solution to check your mistakes and write the mistake is separate notebook so that you do not make the same mistake again in your final day maths examination. Maths is the subject that needs practice so students, practicing the previous year question paper is the best way you can practice for mathematics exam.

Hey! So, have you start solving the ICSE Class 10 Mathematics 2018 Previous Year Solved Question Paper?