ICSE Class 10 Physics 2023 Question Paper - Free PDF Download
Download the Solved PDF of ICSE Class 10 Physics Science Paper-1 from March 2023, expertly prepared by teachers, exclusively for I.C.S.E. students. Access the ICSE 2022-2023 Science (Physics) question paper to enhance your preparation for the upcoming ICSE 2023 examination. This Physics Paper-1 from the ICSE Board encompasses comprehensive solutions to the sample question paper, an assortment of question bank items, crucial questions repeated from the 2022-2023 exams, catering to the needs of both Class X students and educators. Enjoy the convenience of a free PDF download of the online solutions.
This valuable resource features the Sample 2023 Solved Physics Question Paper, meticulously crafted and sanctioned by the Indian Certificate Of Secondary Education (I.C.S.E.). The Class 10 ICSE Board Physics syllabus covers a spectrum of topics including Force, Work, Energy and Power, Light, Sound, Electricity and Magnetism, Heat, and Modern Physics. The Physics Paper is structured into two sections: Section-I (40 Marks) and Section-II (40 Marks). Section-I comprises 4 questions, each containing sub-questions worth 2 marks, summing up to 40 marks in total. A comprehensive attempt of all questions is required in this section. In Section-II, 6 questions are presented, each accompanied by sub-questions of 3 to 4 marks, accumulating to 40 marks for Section-II. For this section, candidates need to answer only 4 out of the 6 questions.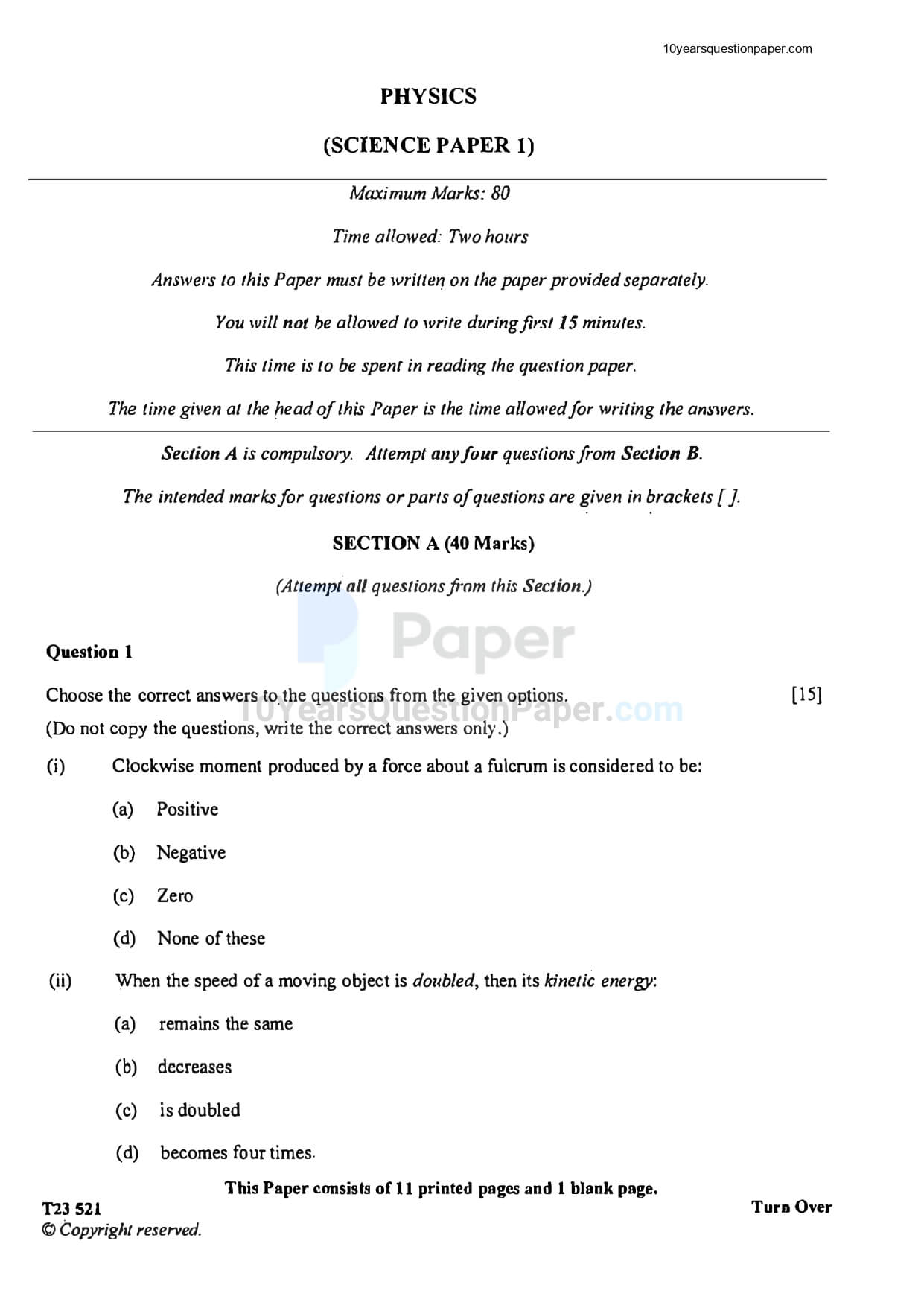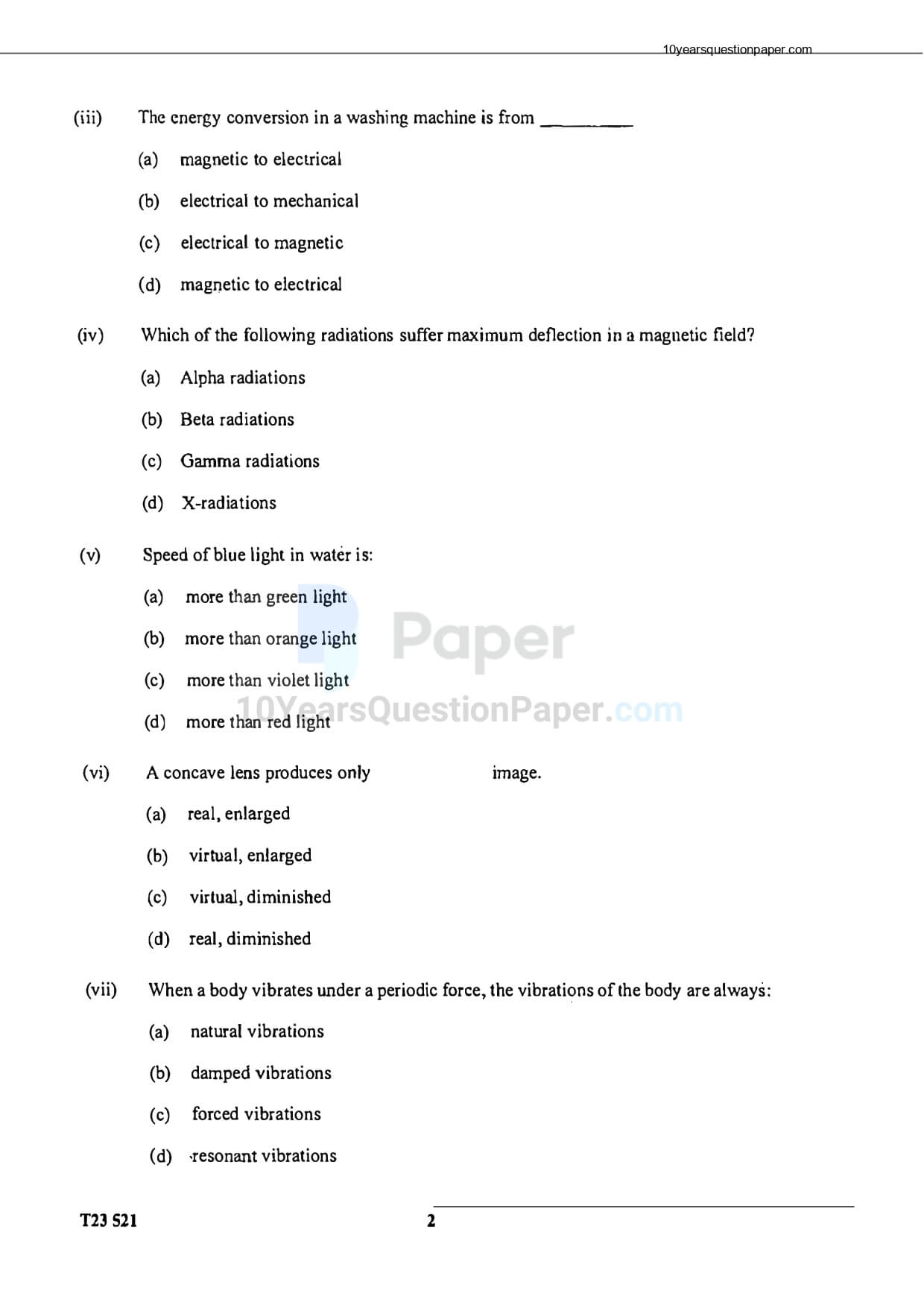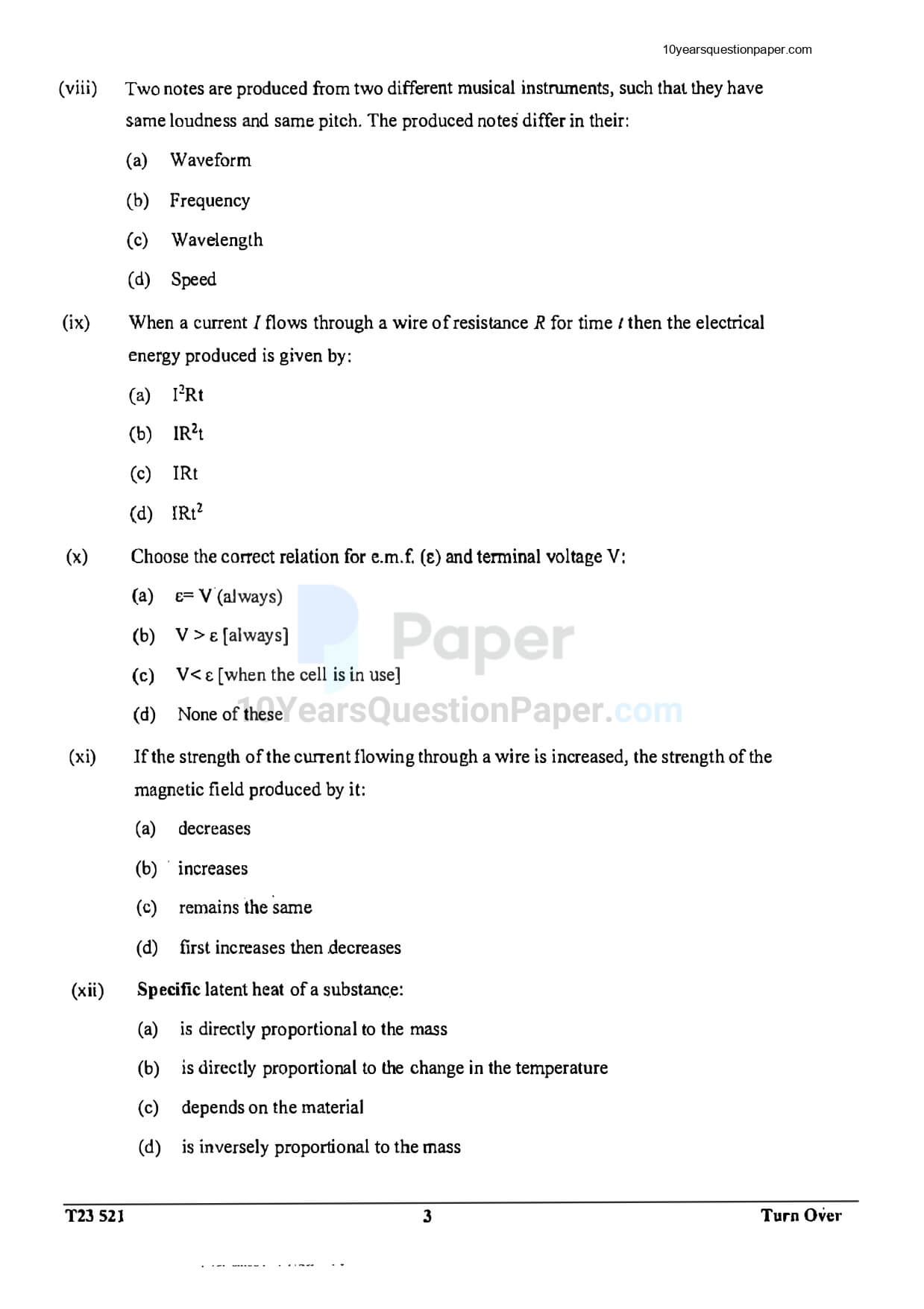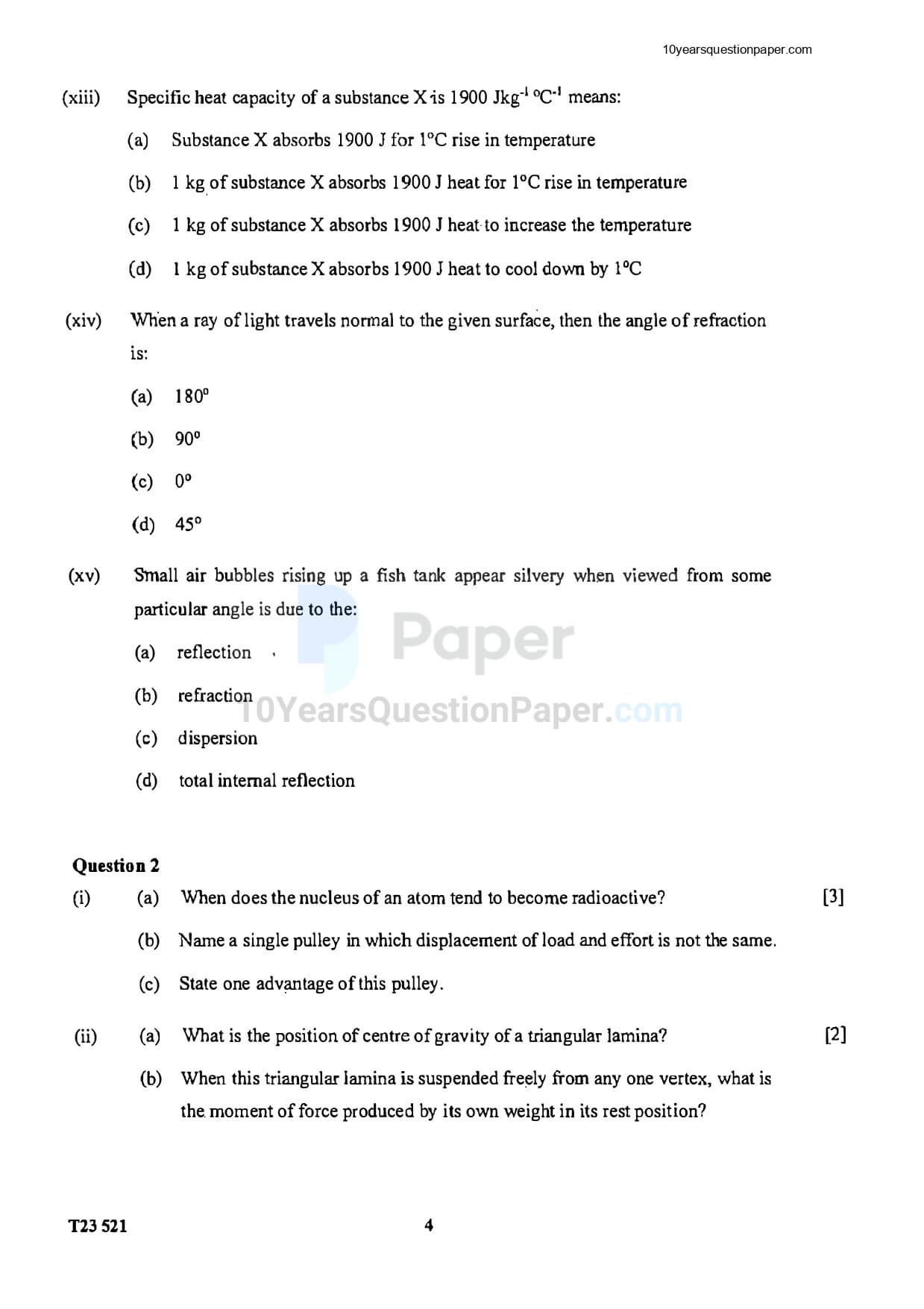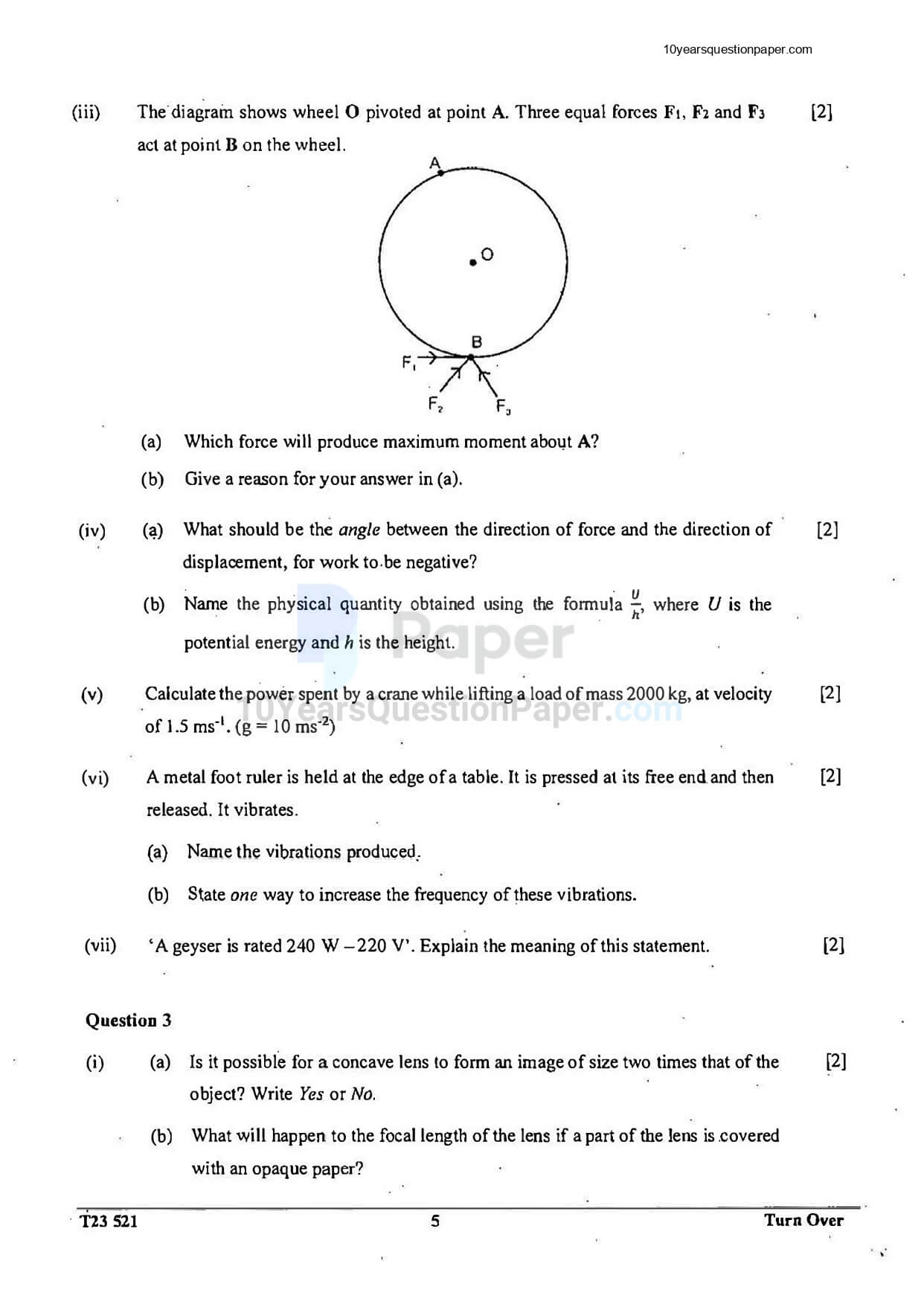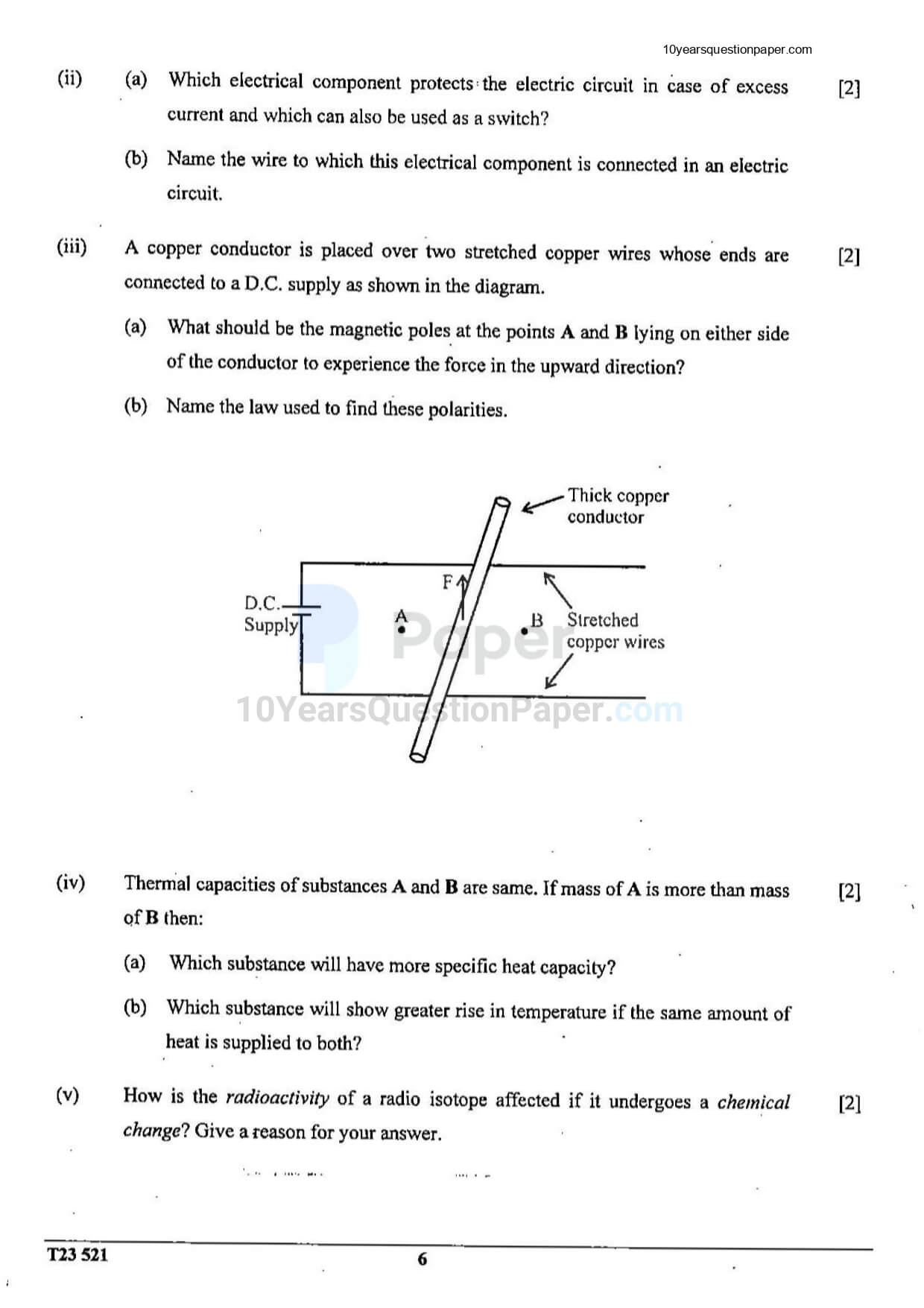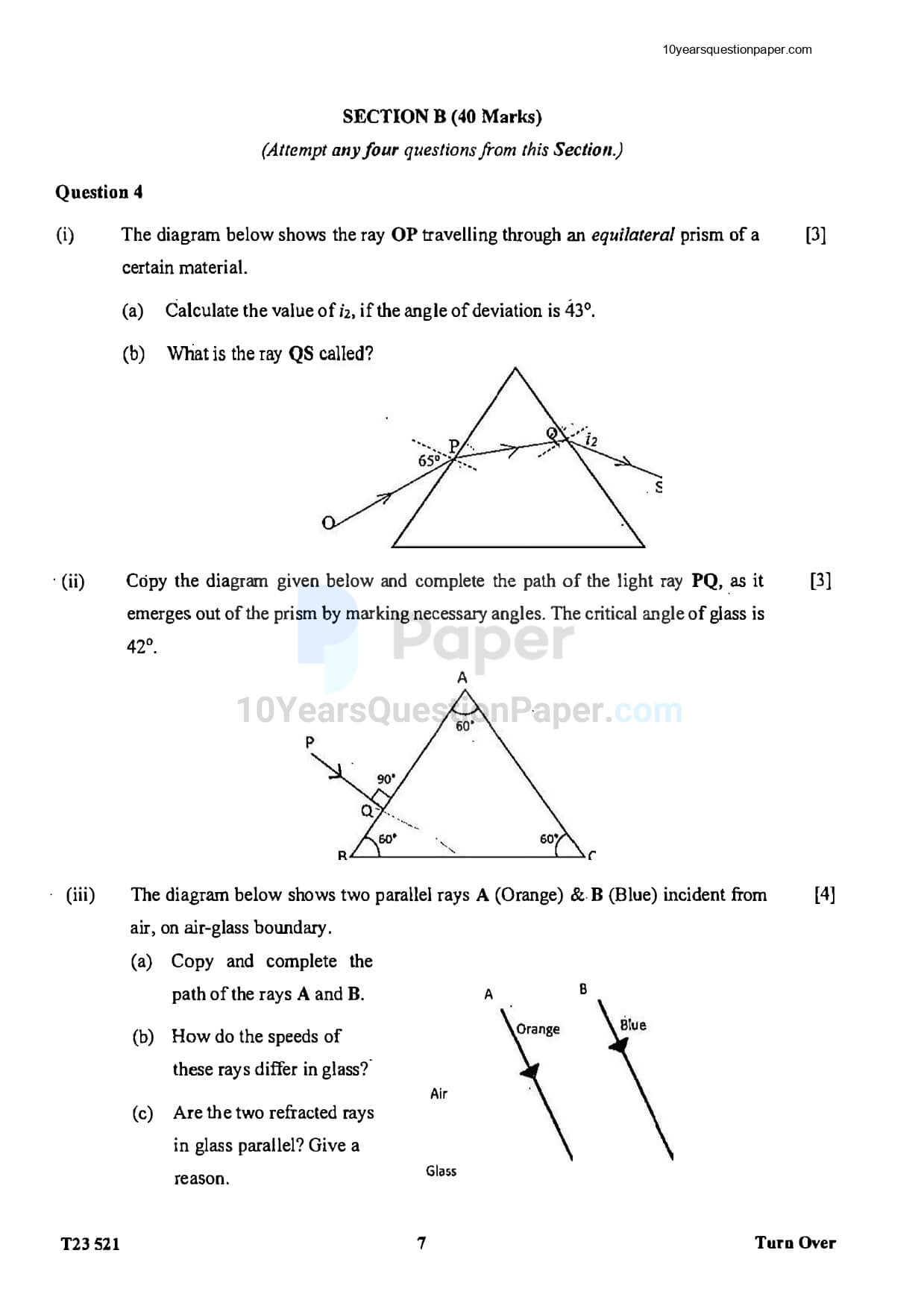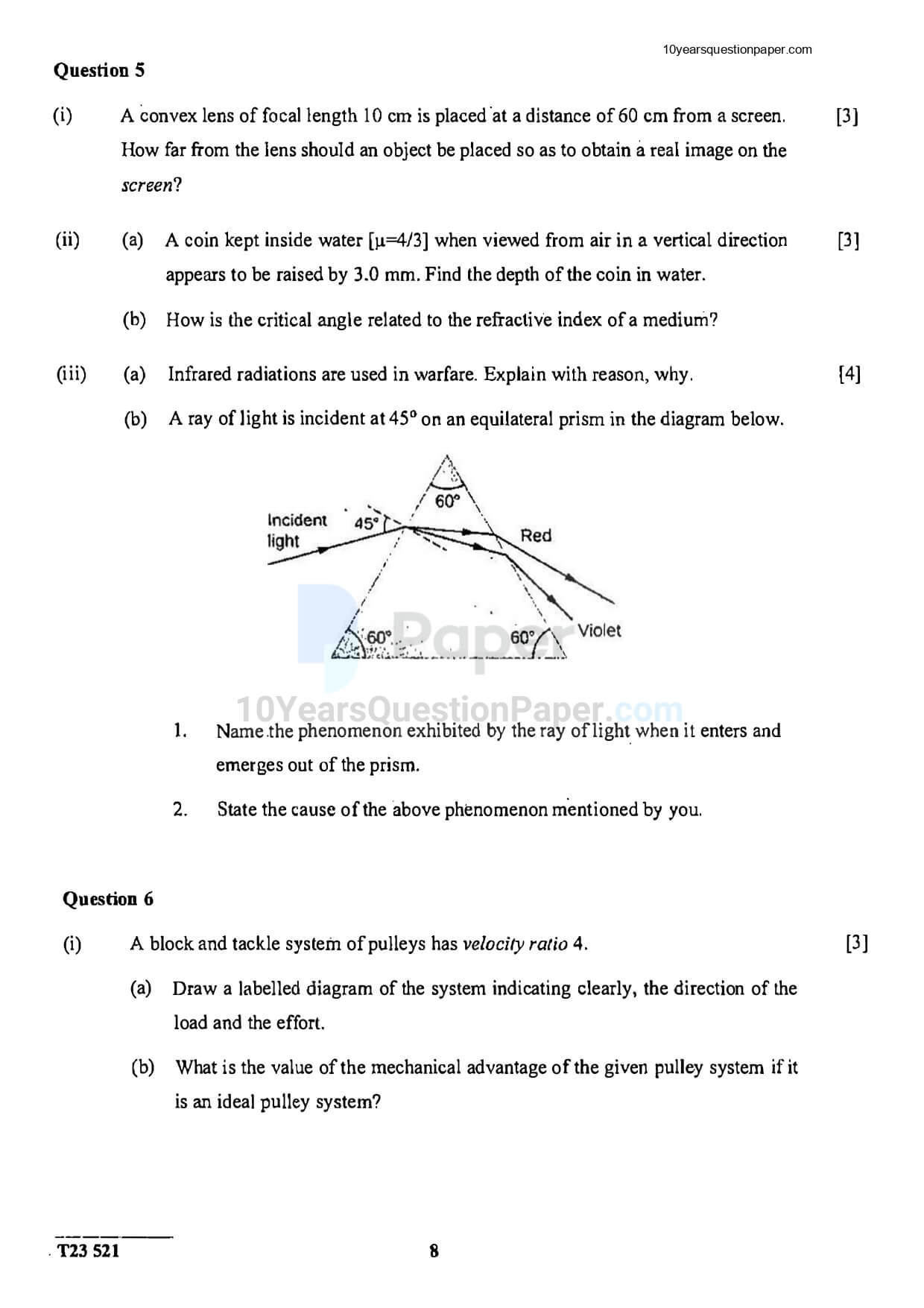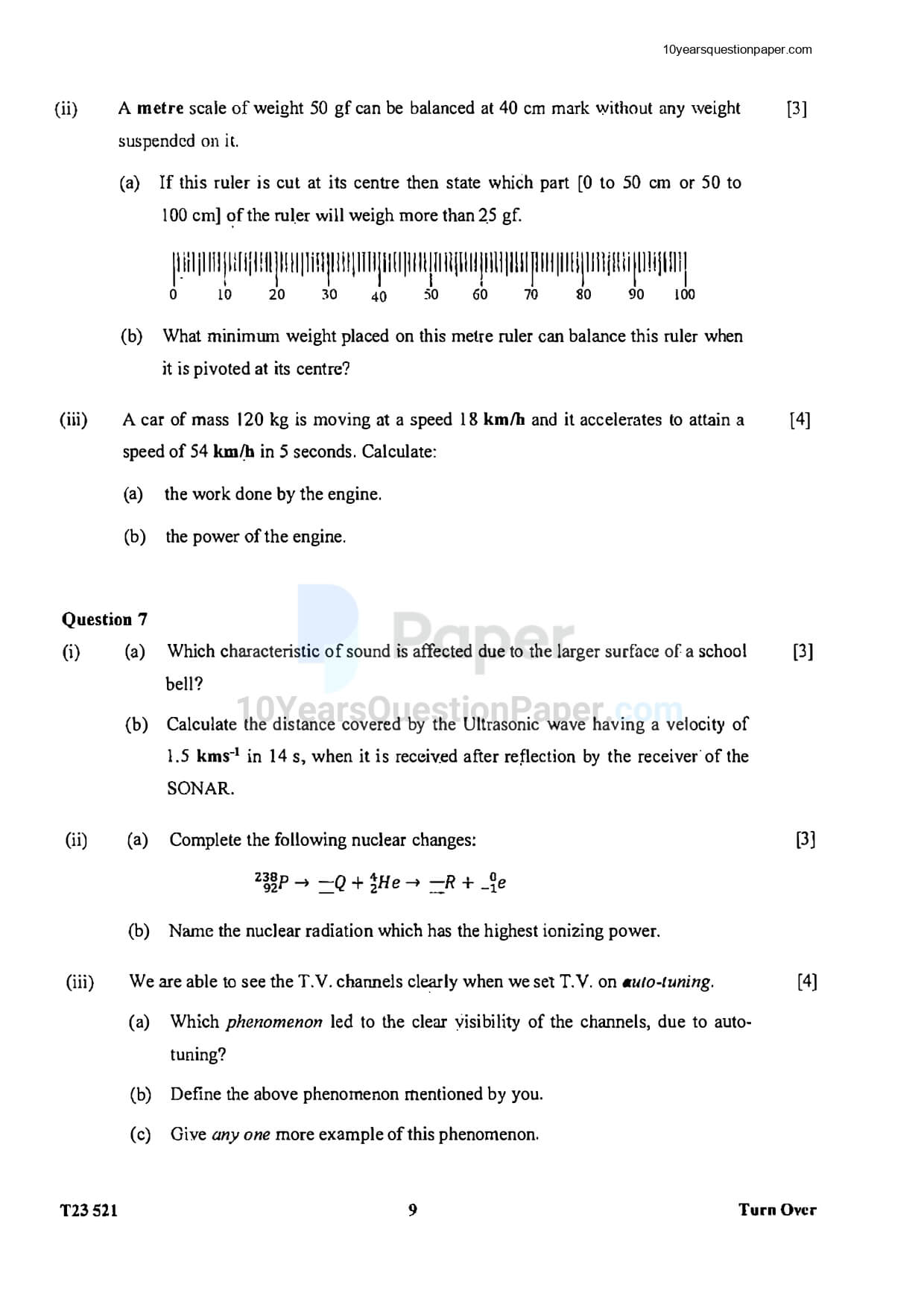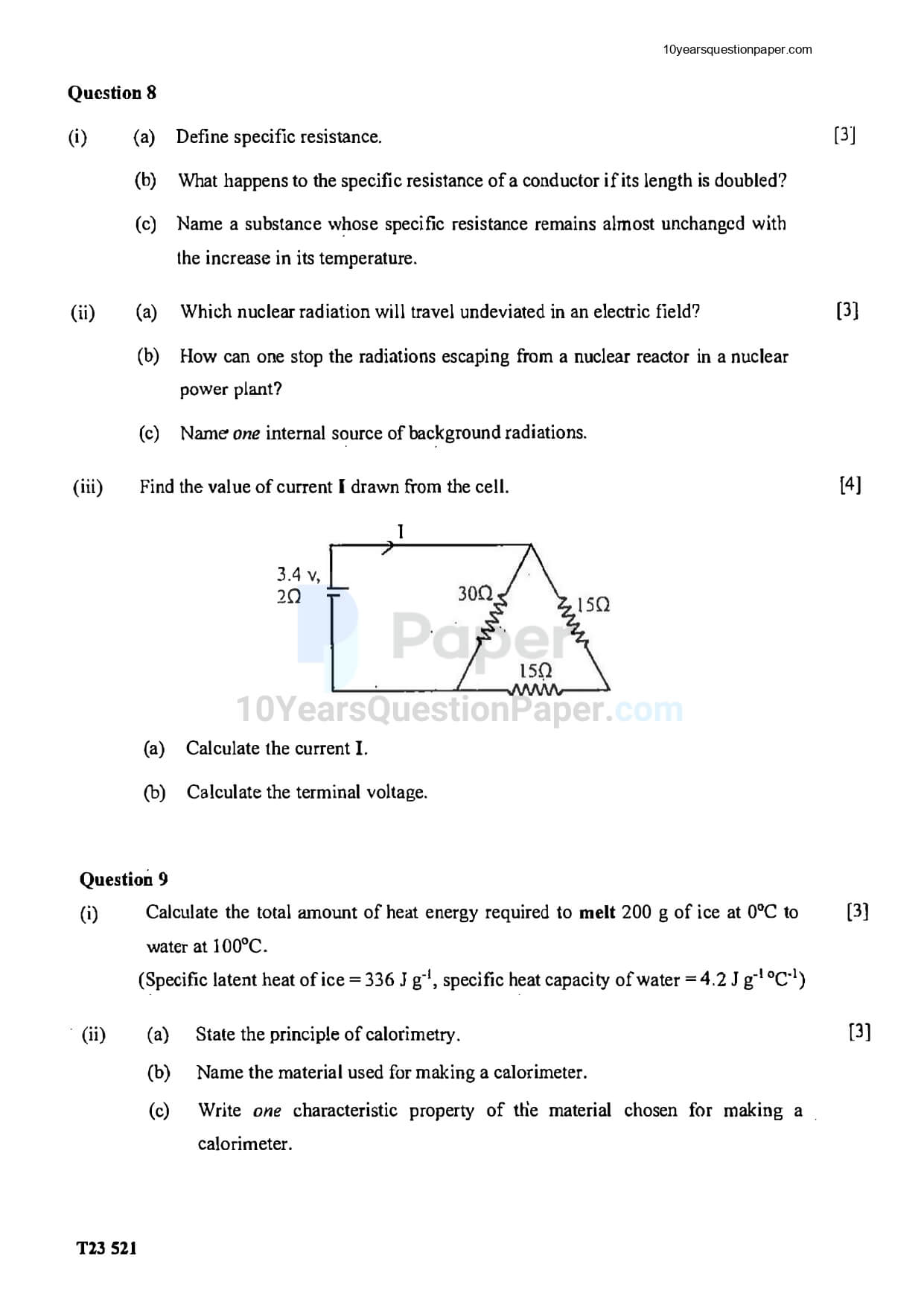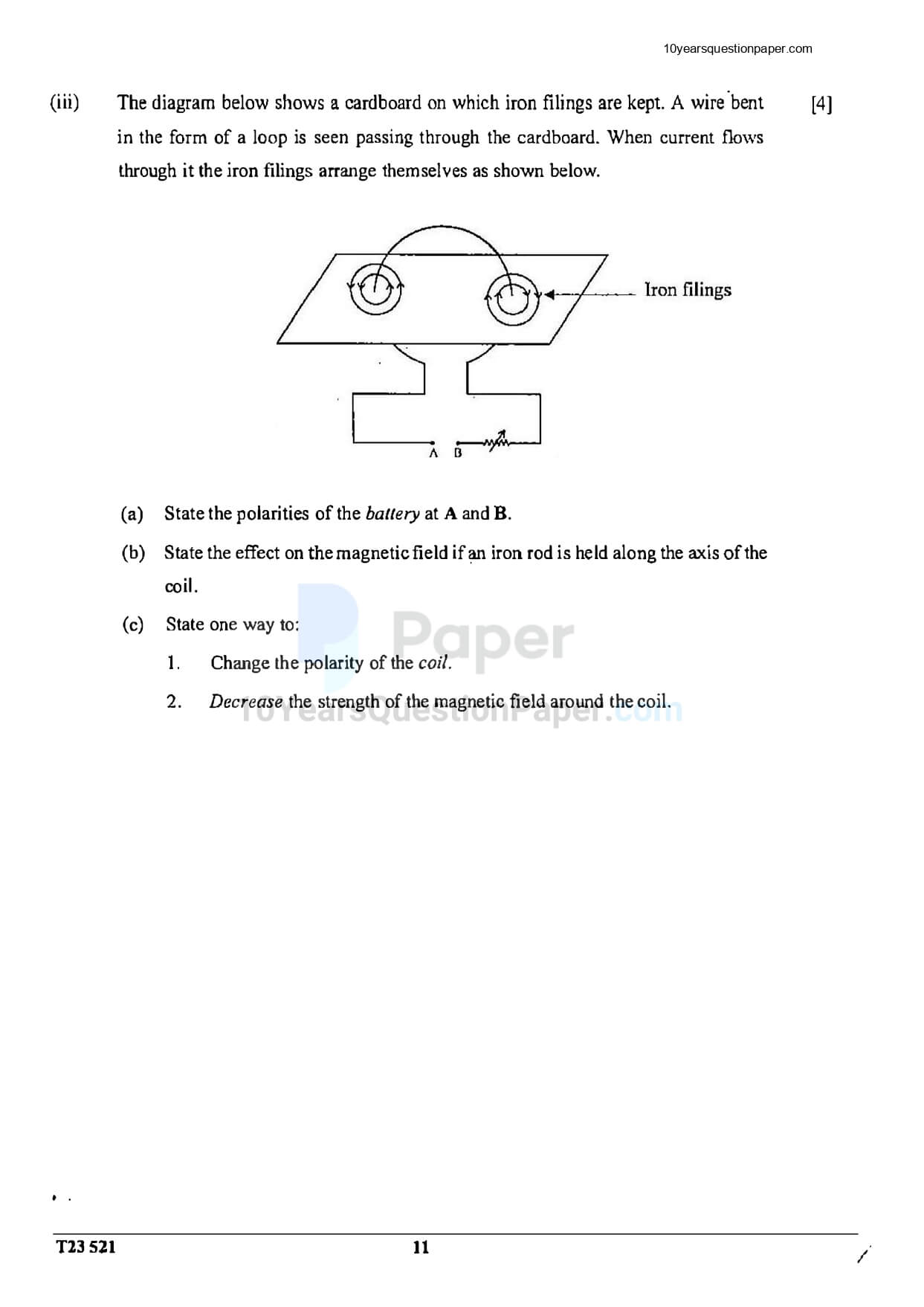 One of the remarkable facets of this resource is its compilation of vital and recurrent questions, a hallmark of the ICSE Board's examination trends. This compilation, along with the meticulously solved answers, is presented in downloadable PDF format, catering to the needs of students, parents, and educators. The amalgamation of the 10-year question paper (2022-2023) and the Physics Paper-1 question bank, sourced from cisce.org, serves as a potent tool for boosting examination performance. By engaging with this meticulously crafted Science Paper-1 of Physics sample paper, candidates will acquaint themselves with the question paper pattern, refine their time management skills during the Physics paper 1 exam, and immerse themselves in an environment akin to the actual examination hall.
Embrace this opportunity to amplify your preparedness by downloading the Physics theory paper. Effective practice with this sample paper, both at home and in school, is highly recommended. The model answers, thoughtfully incorporated within the attached PDF sheet, are at the disposal of all ICSE X students and educators, facilitating a comprehensive learning experience.
Downloaded from www.cisce.org

Hey! So, have you start solving the ICSE Class 10 Physics 2023 Previous Year Question Paper?