ISC 2023 Chemistry Theory Question Paper with Answer - Free PDF Download
The Indian School Certificate (ISC) 2023 Chemistry theory paper was conducted, on 27th February 2023. The paper was taken by students appearing for the ISC 2023 examination and was held across various examination centers in the country.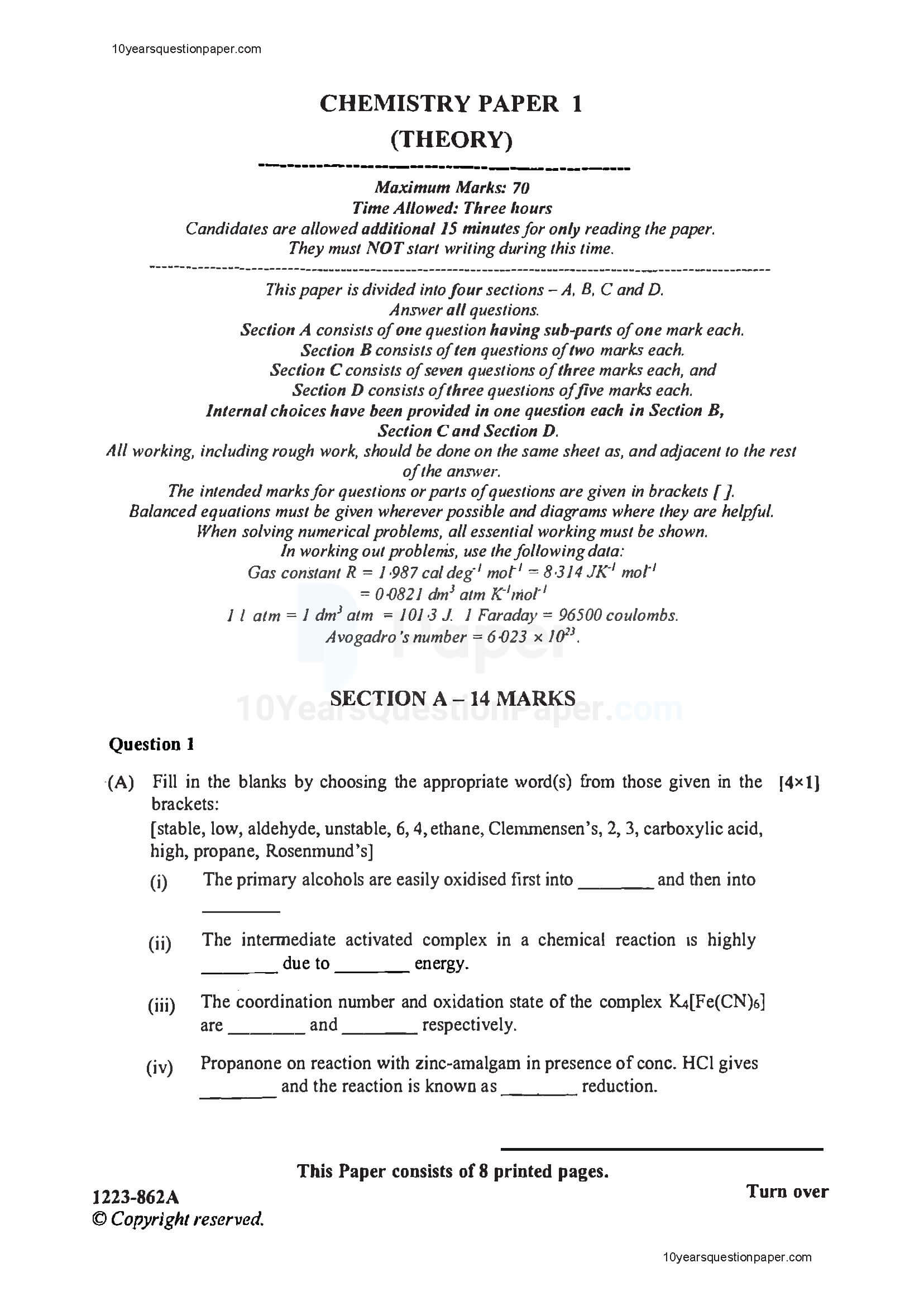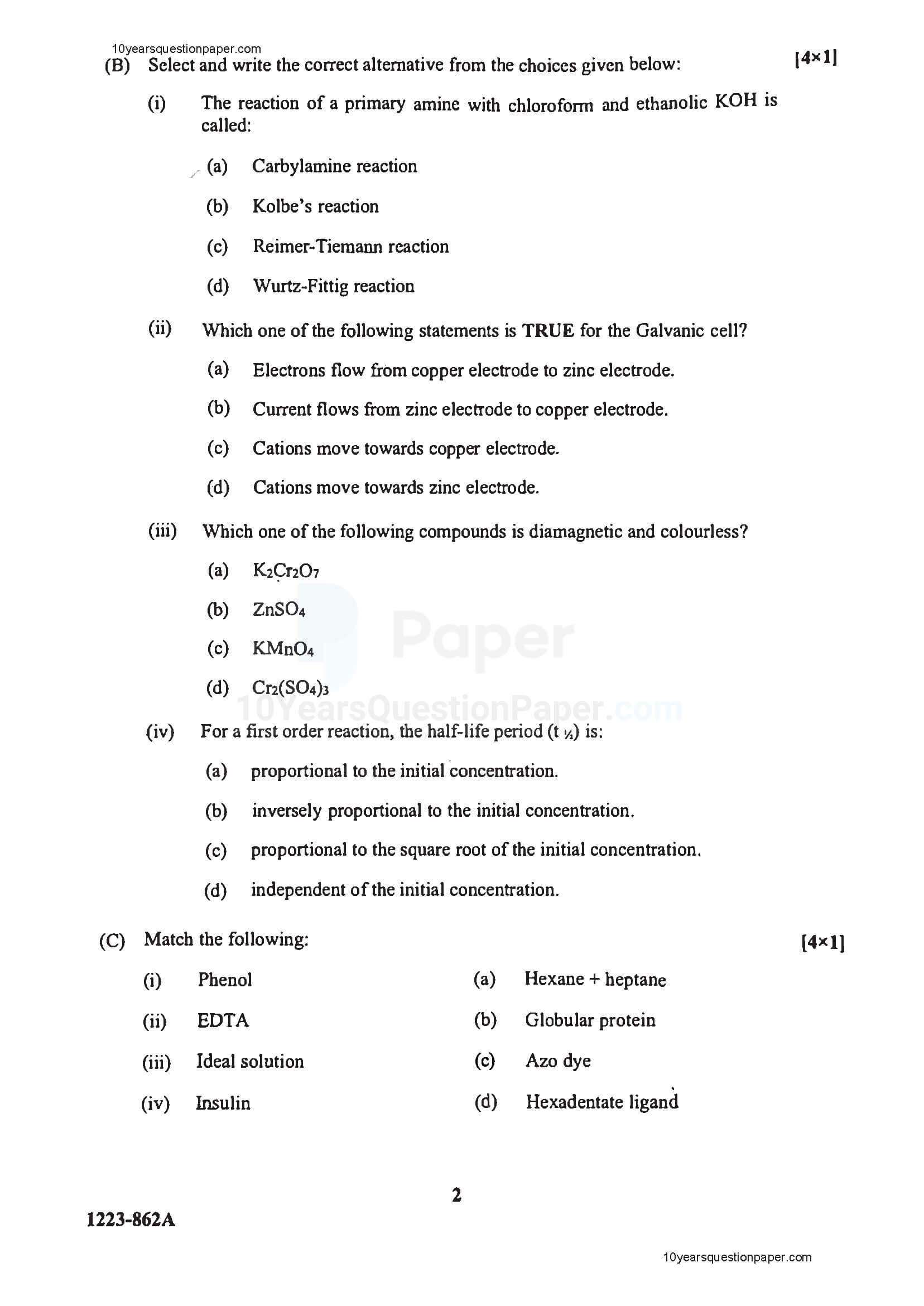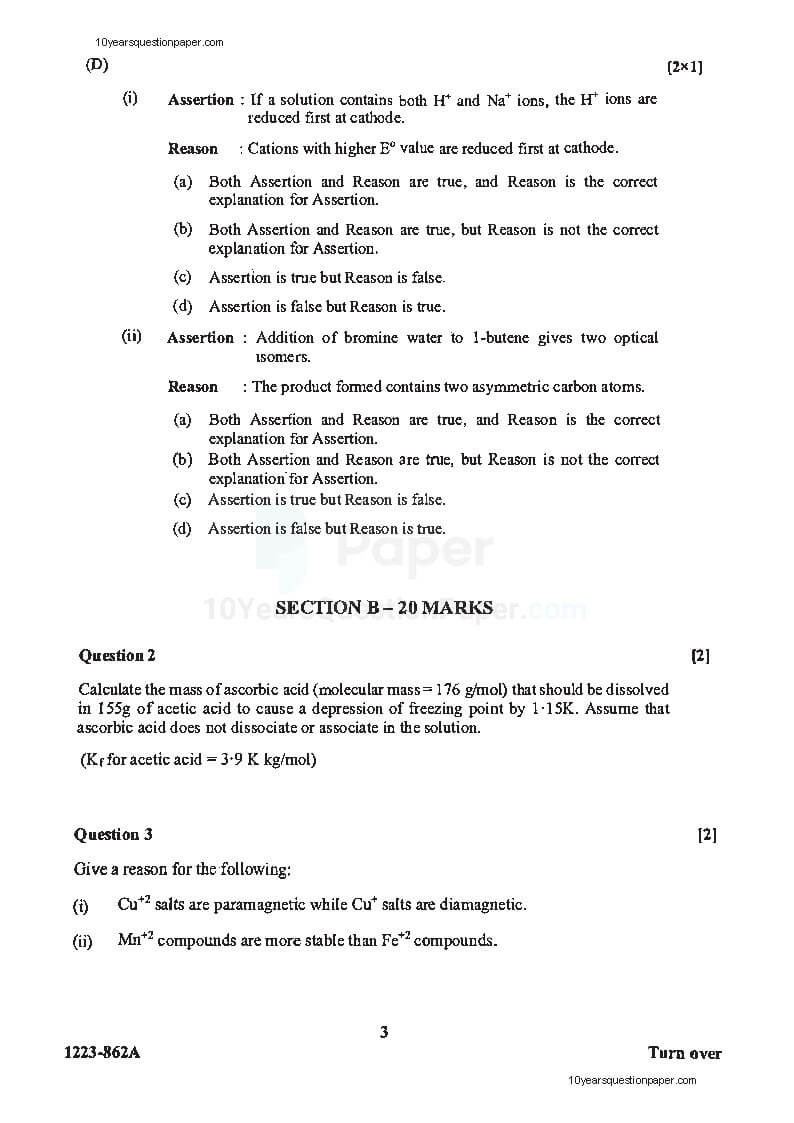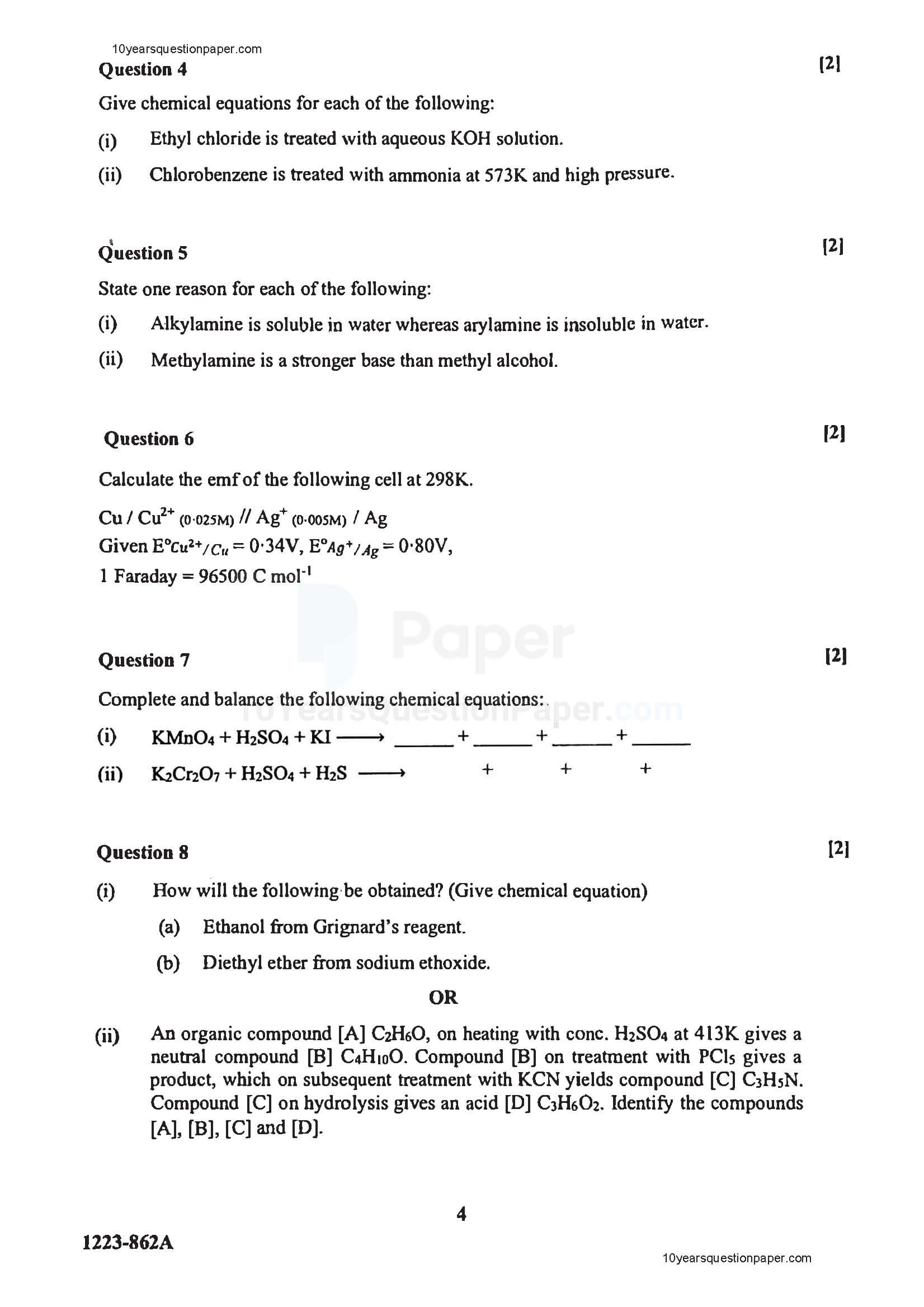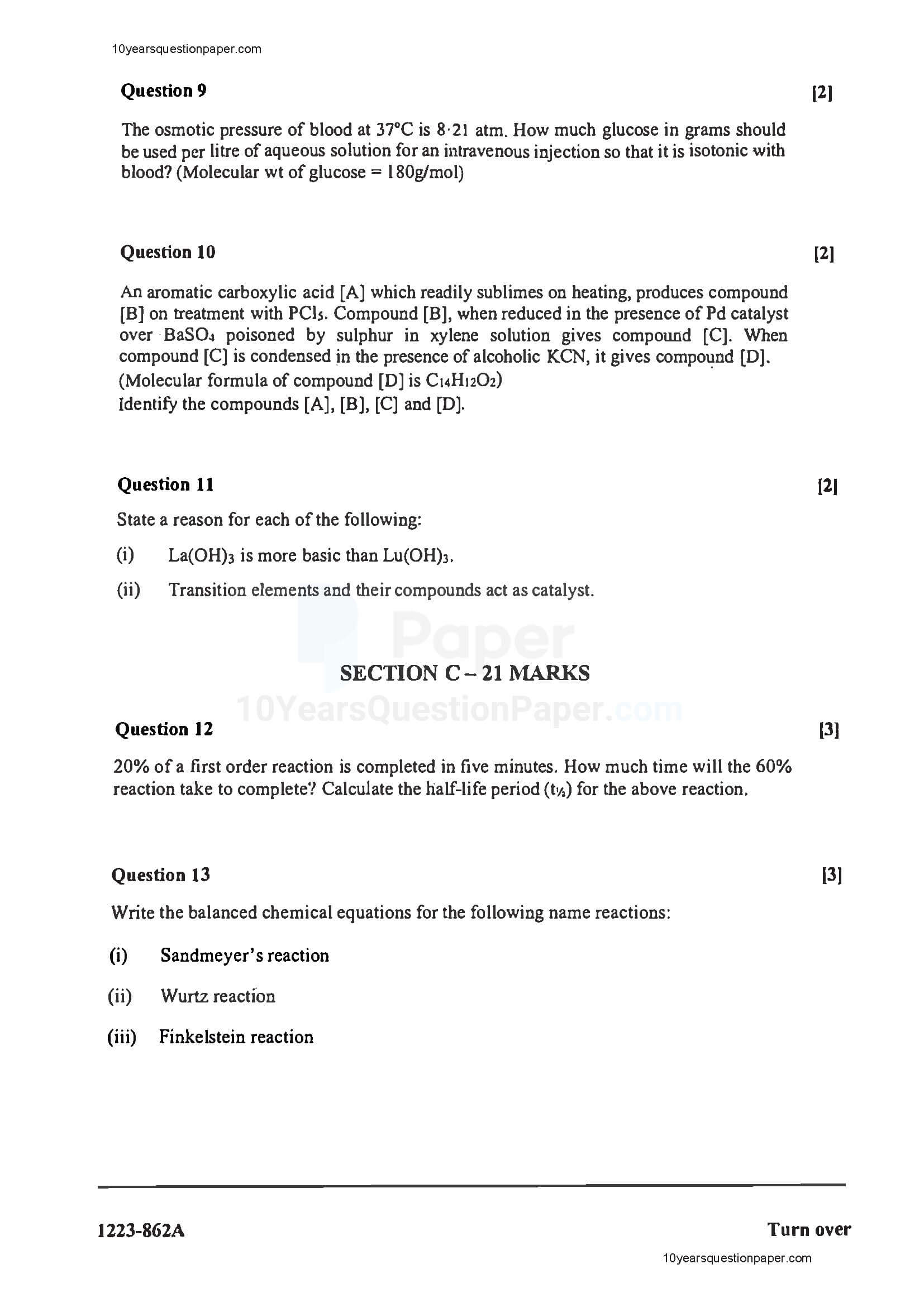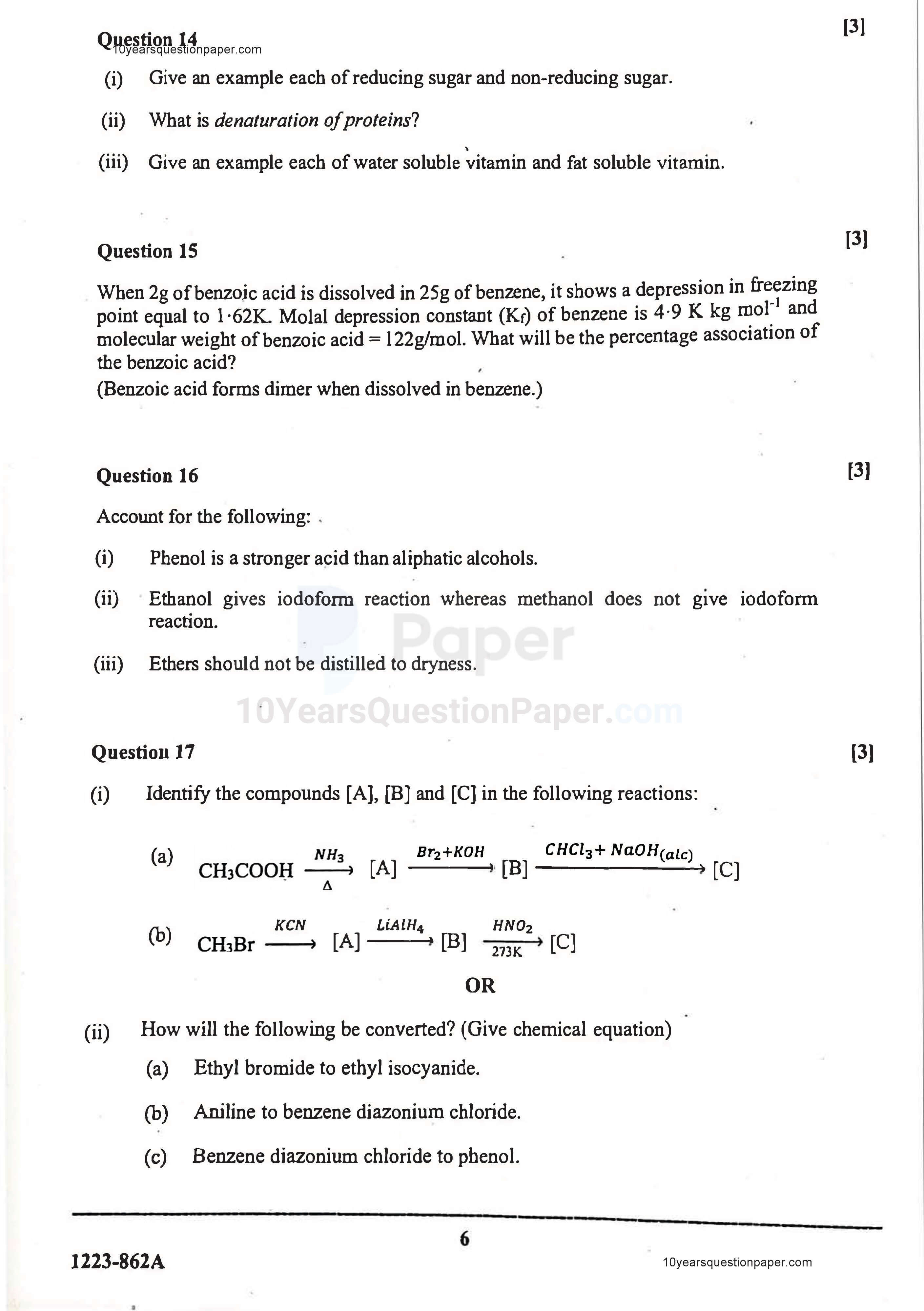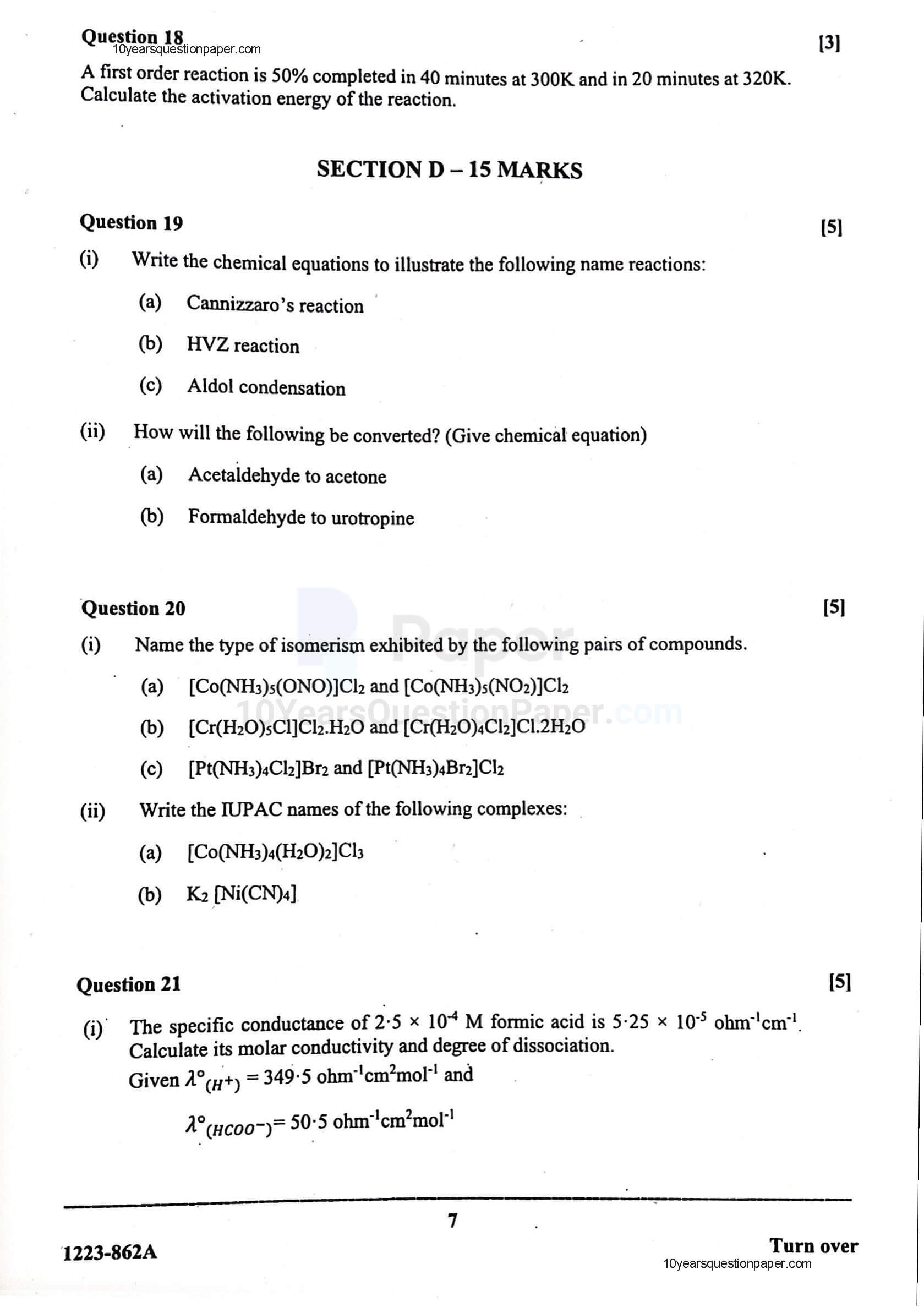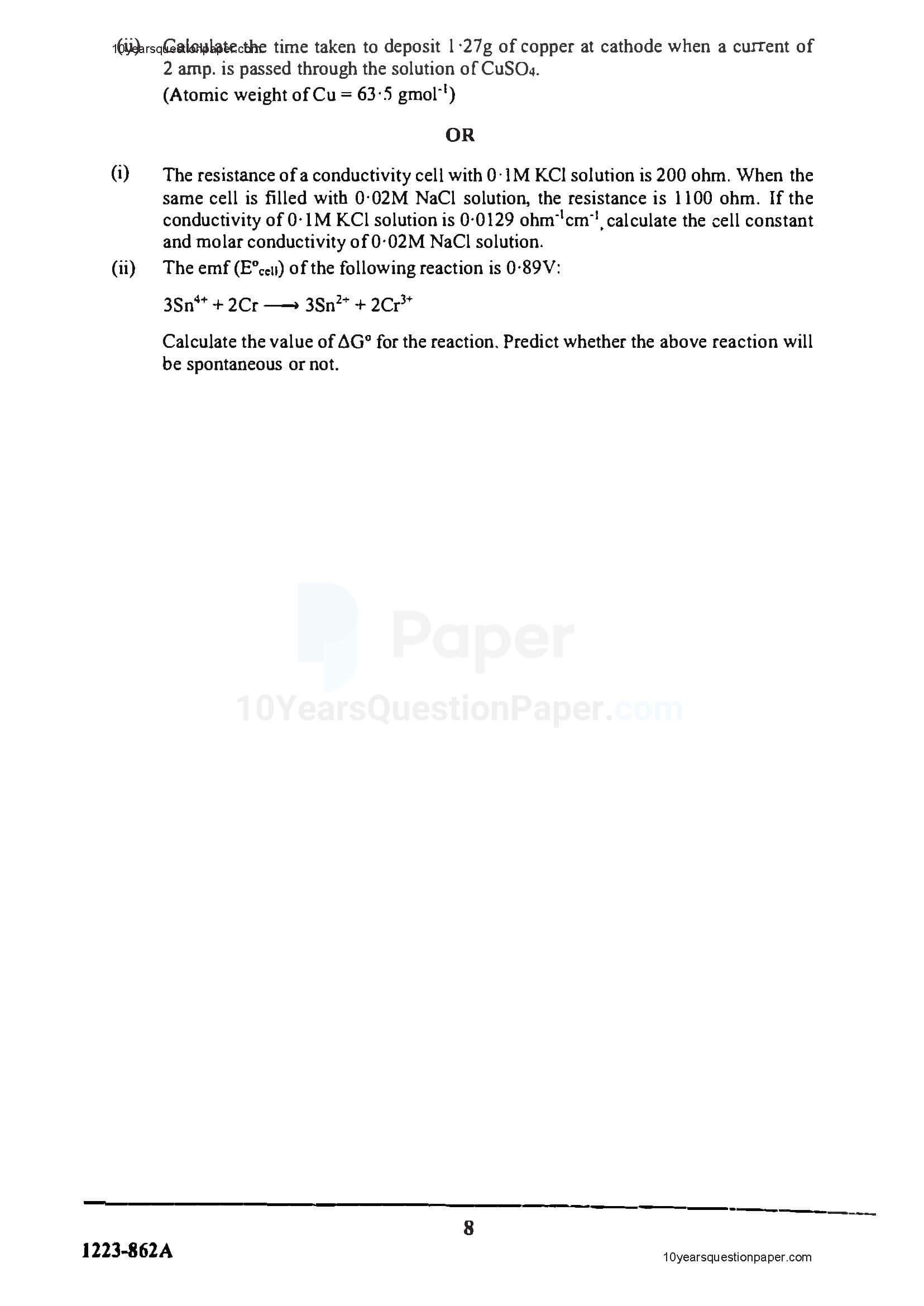 ISC 2023 Chemistry Question Paper is divided into four sections -A, B, C, and D. Section A consists of one question having sub-parts of one mark each. Section B consists of ten questions of two marks each. Section C consists of seven questions of three marks each, and Section D consists of three questions of five marks each. Internal choices have been provided in one question each in Section B, Section C, and Section D.
In conclusion, the ISC 2023 Chemistry Question Paper was designed to test the student's understanding of various concepts in Chemistry. The paper was well-balanced, and the questions were designed to test the student's ability to apply their knowledge and analytical skills to solve problems. With consistent effort and diligent preparation, students can perform well in the exam and achieve their academic goals.
Downloaded from www.cisce.org

Hey! So, have you start solving the ISC 2023 Geography Previous Year Question Paper?