ISC 2019 Computer Science Practical Question Paper for Class 12
Board : ISC Year : 2019 Subject : Computer Science Class : 12
ISC Board 2019 Computer Science Practical Question Paper - Council For The Indian School Certificate Examinations has release the official question paper of Computer Science – Paper 2 (Practical) of 2019 examination that was held on 13 Feb 2019. Get free PDF download and preview of the 2019 final board examination question paper.
ISC Computer Science (Practical) Question paper for class 12 of 2019 exam.
The previous year question paper of 2018-2019 exam of Computer Science – Paper 2 (Practical) was of 30 Marks and Marks (out of a total of 30) should be distributed as given below: Continuous Evaluation Candidates will be required to submit a work file containing the practical work related to programming assignments done during the year. Programming assignments done throughout the year (Internal evaluation) - 5 marks Programming assignments done throughout the year (Visiting Examiner) - 5 marks Terminal Evaluation Solution to programming problem on the computer - 17 marks and Viva - 3 marks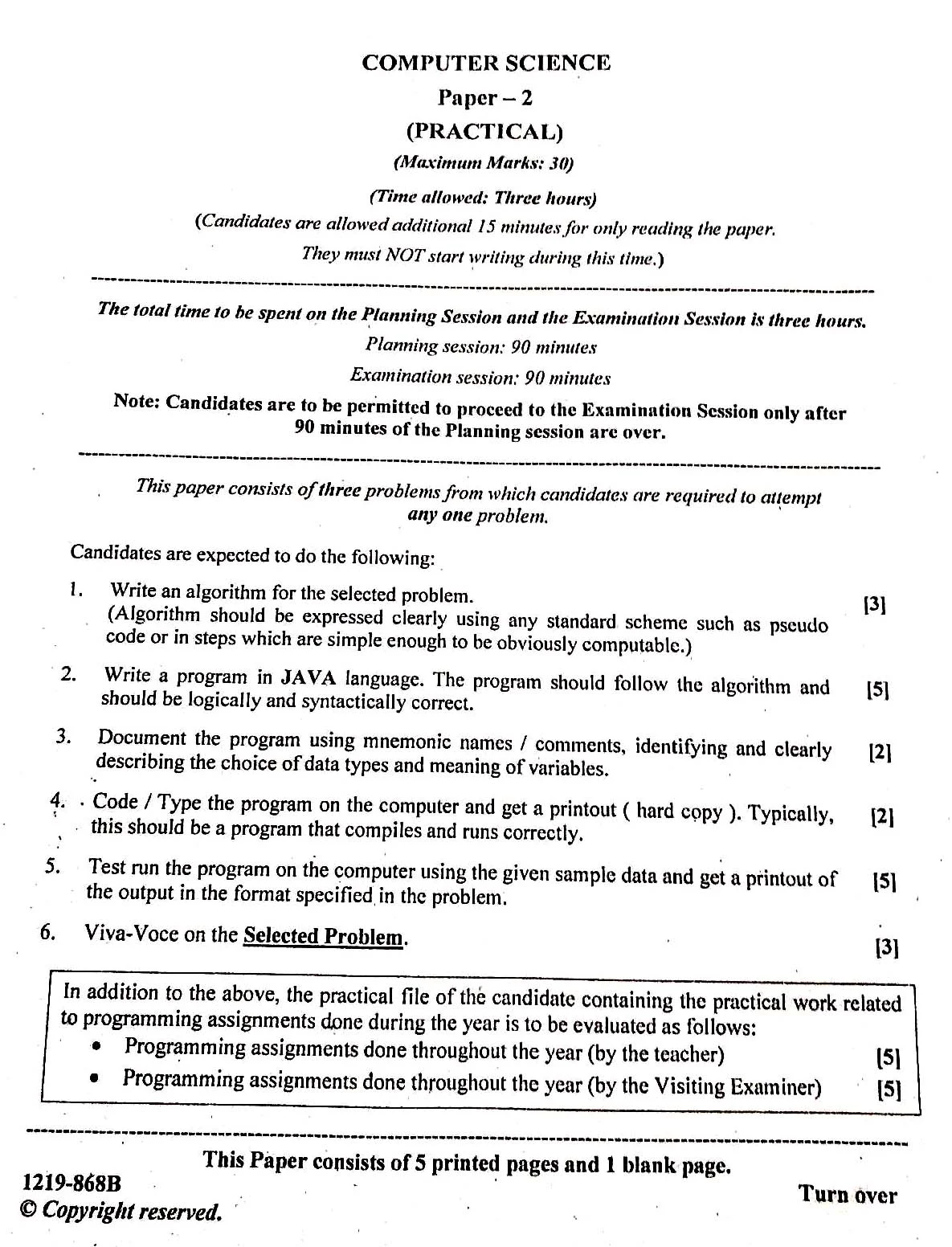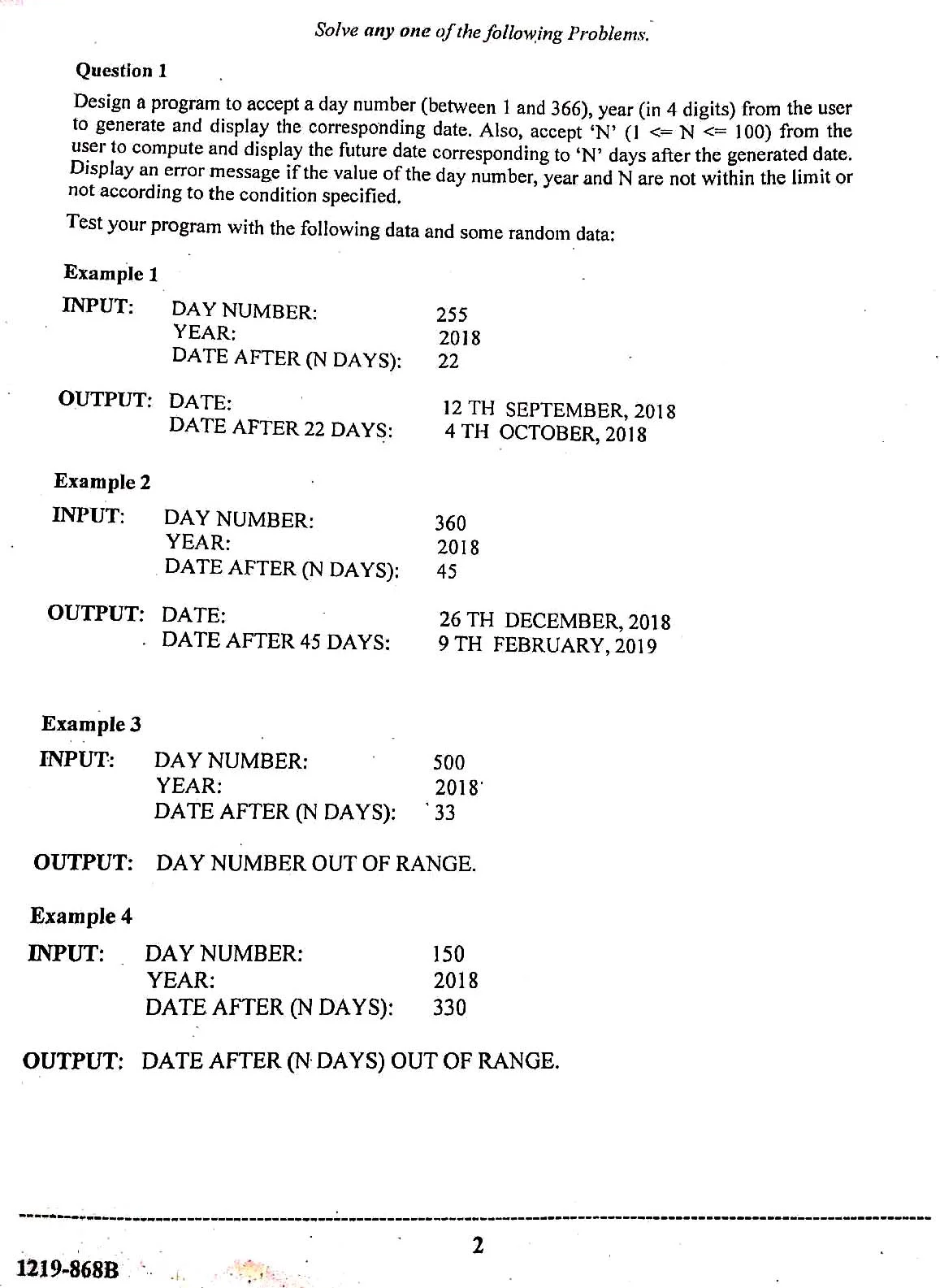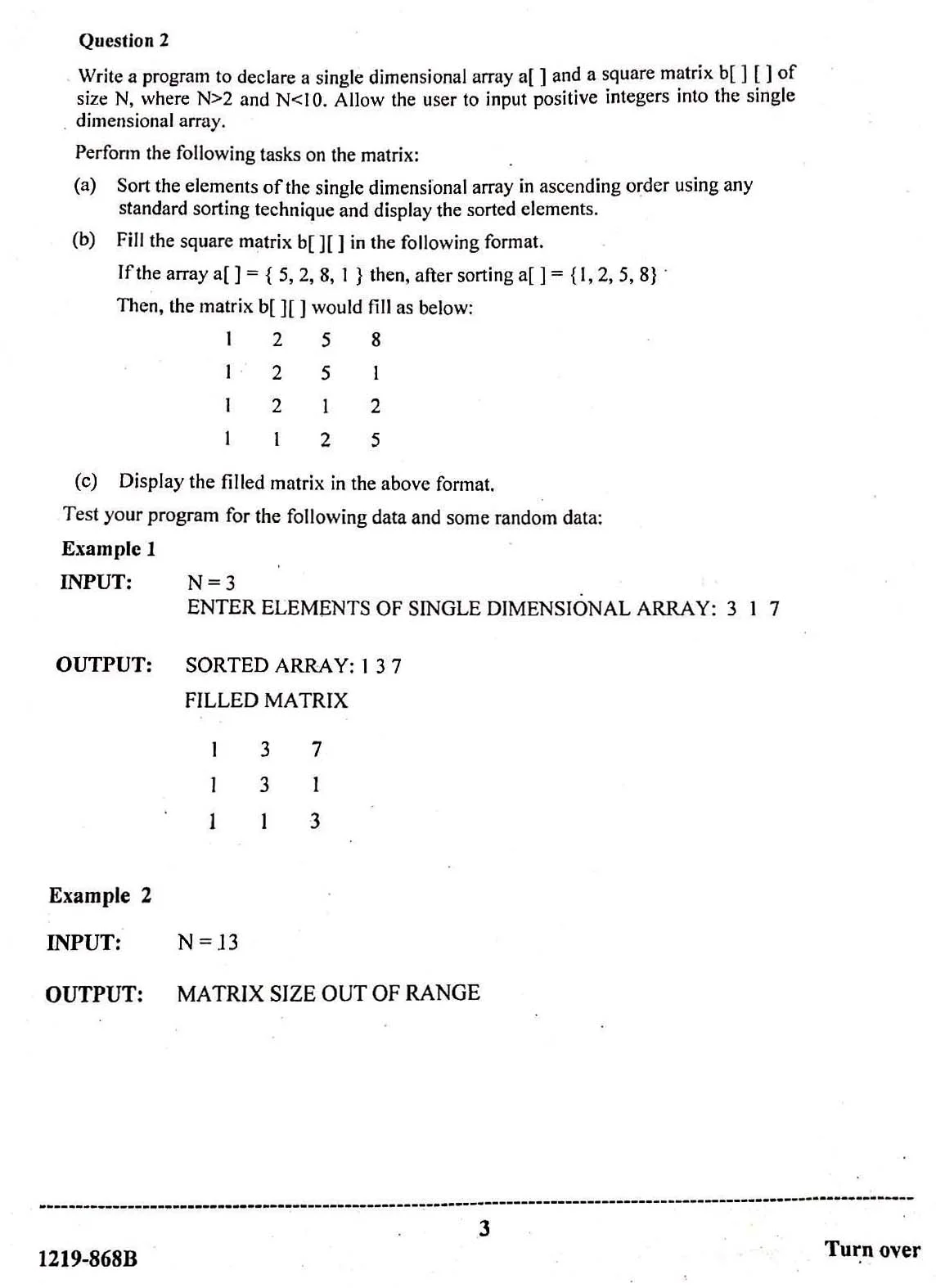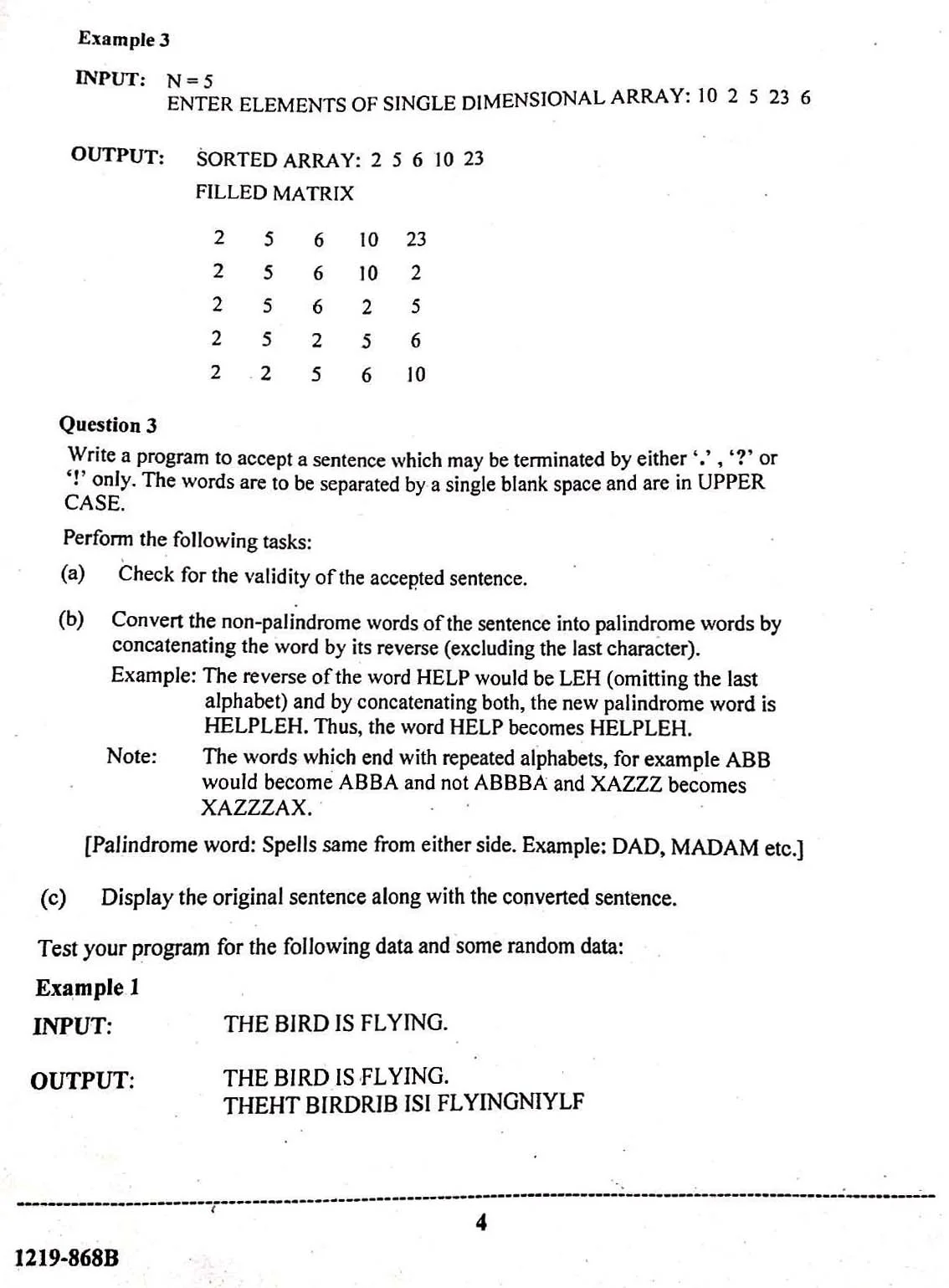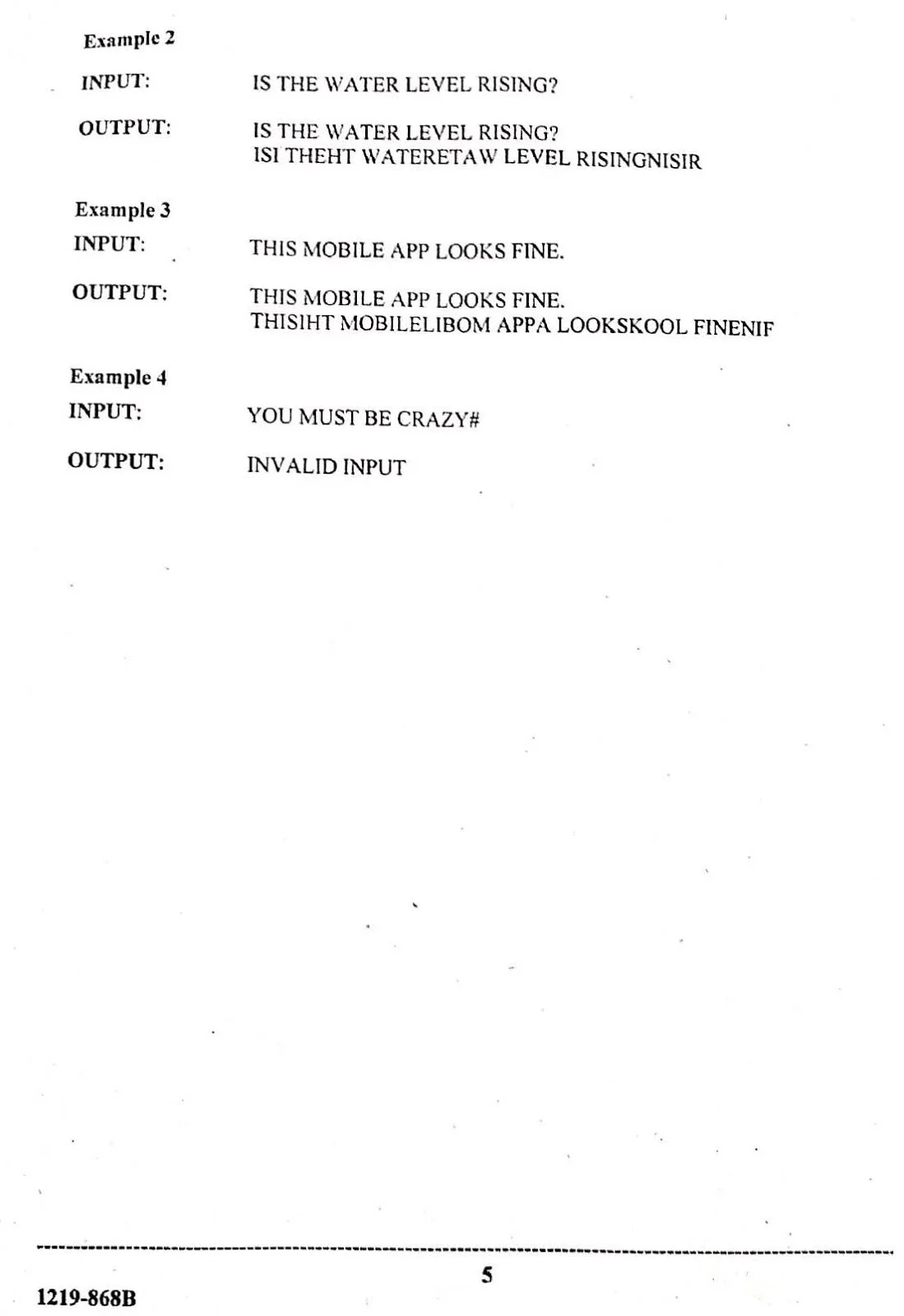 Downloaded from www.cisce.org
So students preparing for the 2020 examination can download and preview the question paper and try to solve this Computer Science Previous Year Questions in your school, this will help you to upgrade your exam preparation and boot your result. If you find the previous year question paper helpful do share this with your friends.

Hey! So, have you start solving the ISC Class 12 Computer Science Practical 2019 Previous Year Question Paper?