ISC 2020 Hindi Question Paper for Class 12
Board : ISC Year : 2020 Subject : Hindi Class : 12
ISC Hindi 2020 Question Paper with Solutions - Free PDF Download
Free PDF download of ISC Board class 12 Hindi (Second Language) 2020 question paper. The three hours written exam paper of Hindi is solved and the answer key of the questions is given at the end of the question paper. In this article, we are providing you ISC Hindi 2020 previous year solved question paper for class 12. In this 2020 ISC Hindi exam paper, the paper is divided into two sections for 100 marks.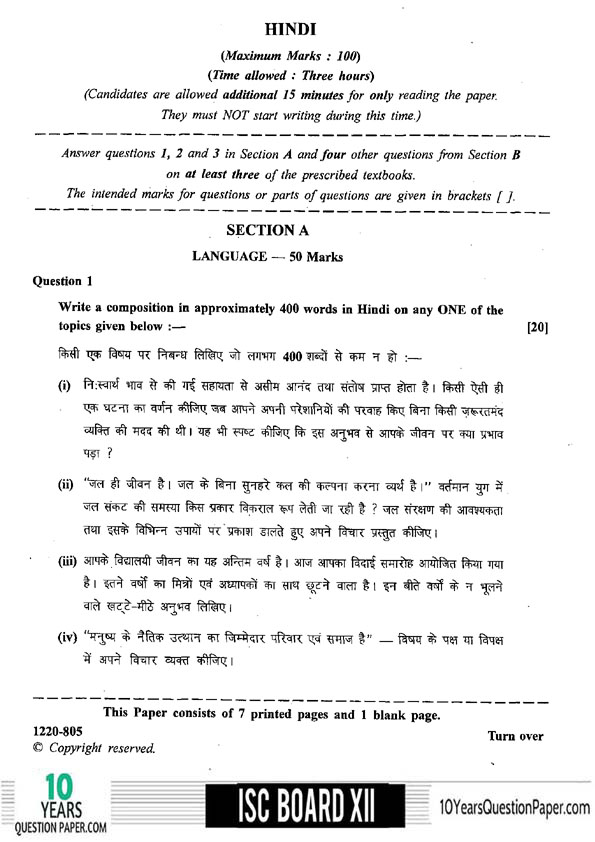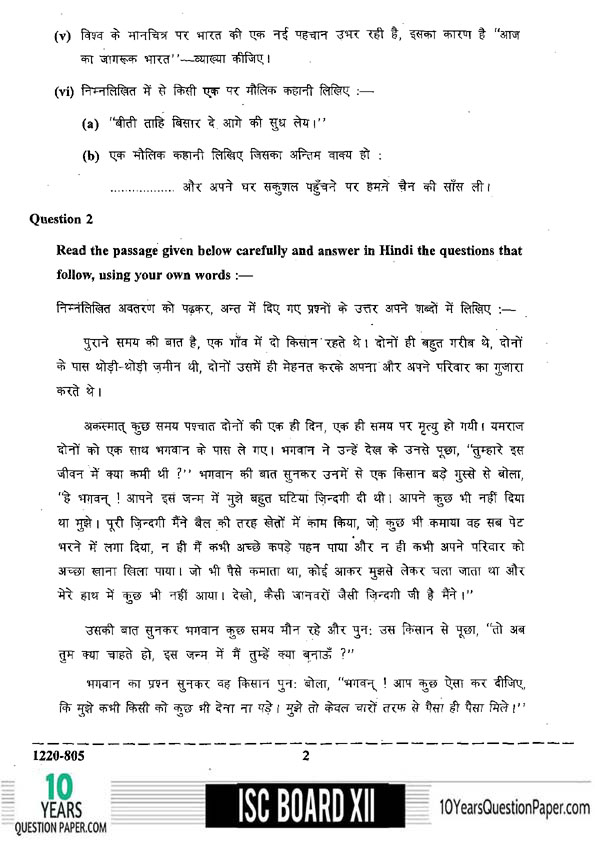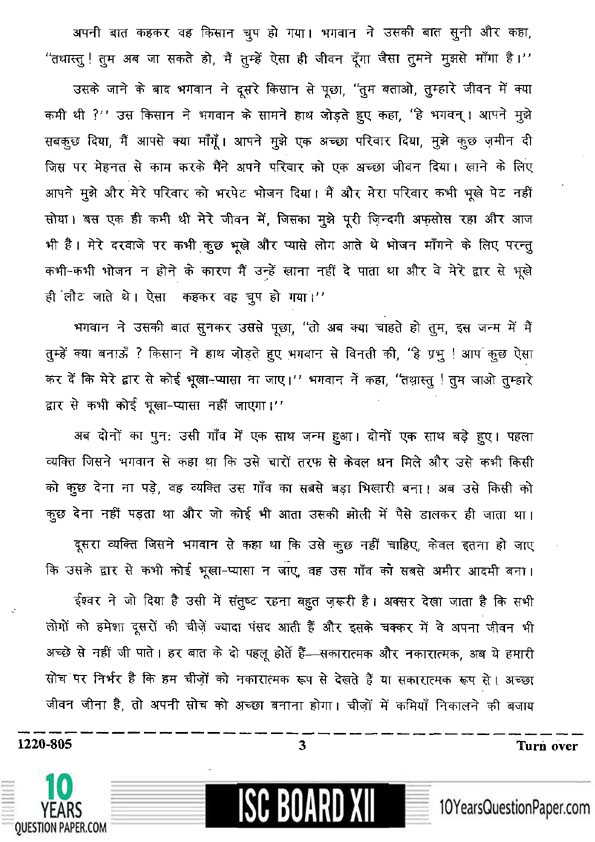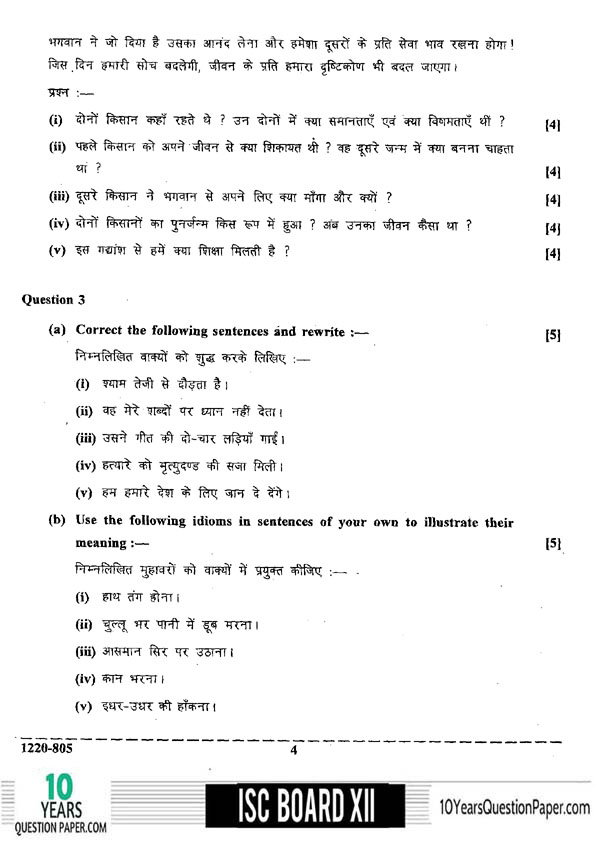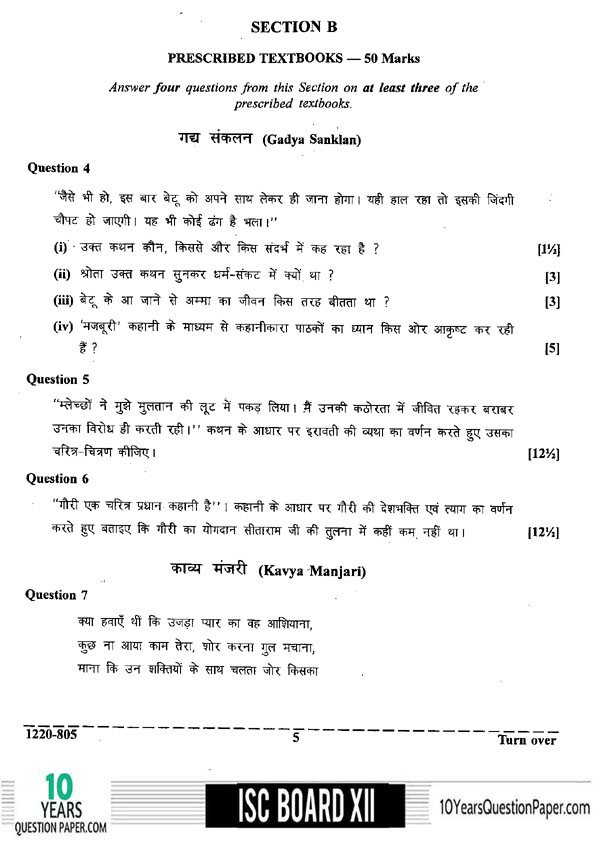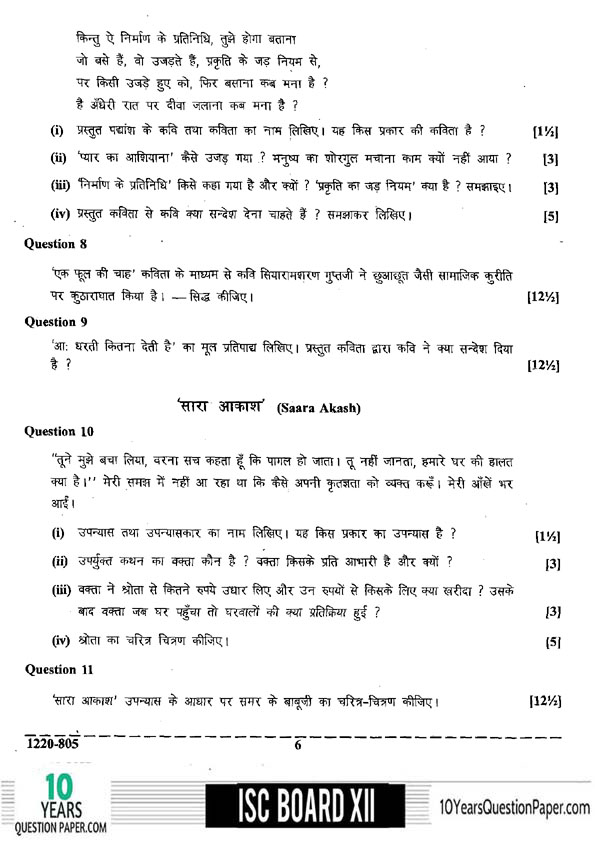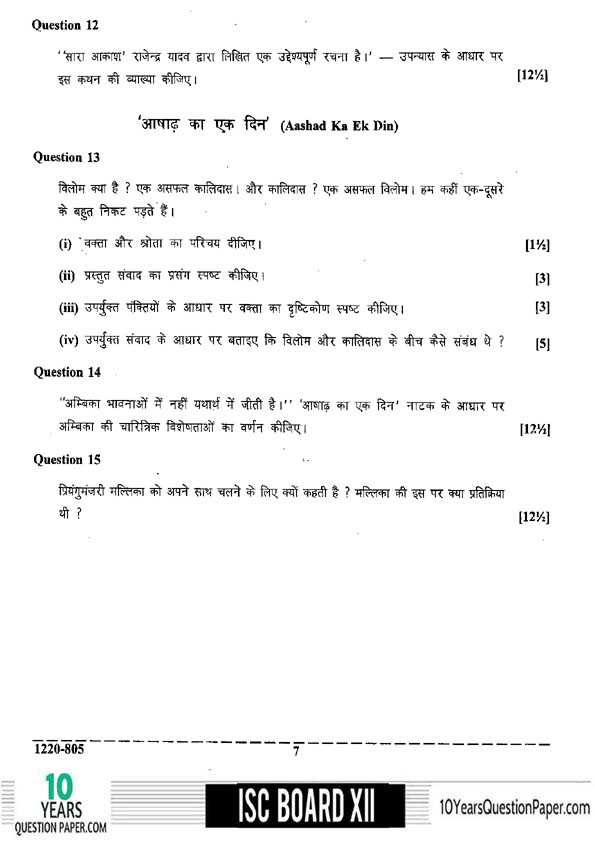 Downloaded from www.cisce.org
ISC Hindi syllabus for class 12 - Hindi Language (50 marks), Write a composition in approximately 400 words in Hindi on any ONE of the topics given below, Read the passage given below carefully and answer in Hindi the questions that follow using your own words, Correct the following sentences and rewrite, Use the following idioms in sentences of your own to illustrate their meaning. and Prescribed Textbooks (50 marks), Gadya Sanklan, Kavya Manjari, Saara Akash, Aashad ka ek Din.
The ISC Hindi question bank of 2020 will help you in your preparation for your final examination. This paper has been downloaded from cisce.org. So download the 2020 Hindi paper in PDF with the answer key and start preparing for the written exam.

Hey! So, have you start solving the ISC Class 12 Hindi 2020 Previous Year Question Paper?