Download CBSE Board Class 10 English Communicative Question paper of March 2018 in PDF Solved by expert teachers for C.B.S.E. students. The English Communicative board 2018 (SET-3) previous year paper are going to help students to clear all there doubt.I like to share with you how Amit Sachdeva of Faridabad Eicher School get 80 marks out of 80 and by providing you CBSE Outside Delhi board English Communicative Question paper for Class 10 exams.In this 2018 Central Board of Secondary Education previous year question paper you can find topper answer sheet for English 2018 (SET-3), Solution of English Communicative paper, Question bank, Very important questions asked in 2017-2018 Exam, Brief analytics of Foundation of English Communicative question paper, blue print for 2018-2019 examination and Class X students can also download the online solution in PDF for free.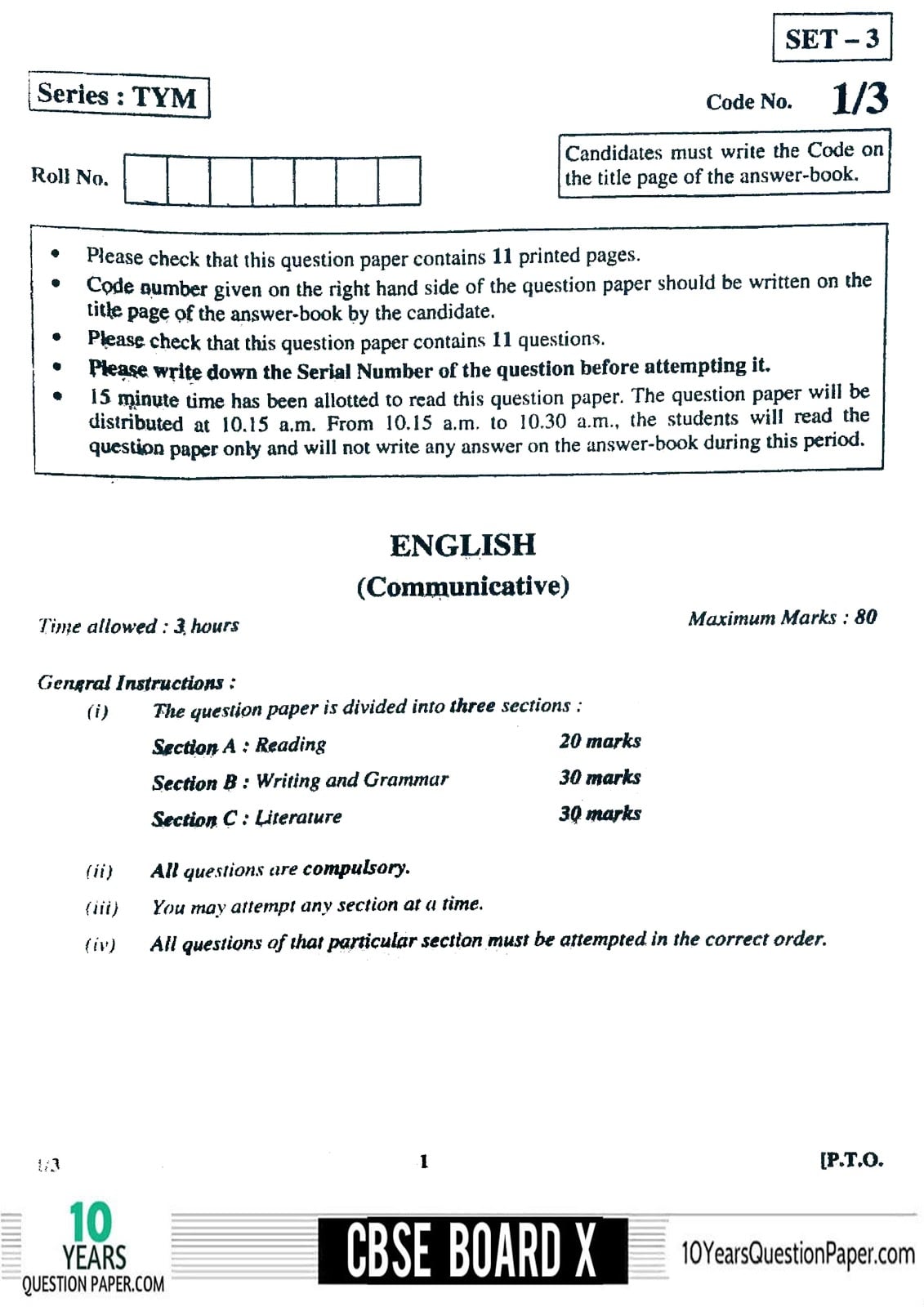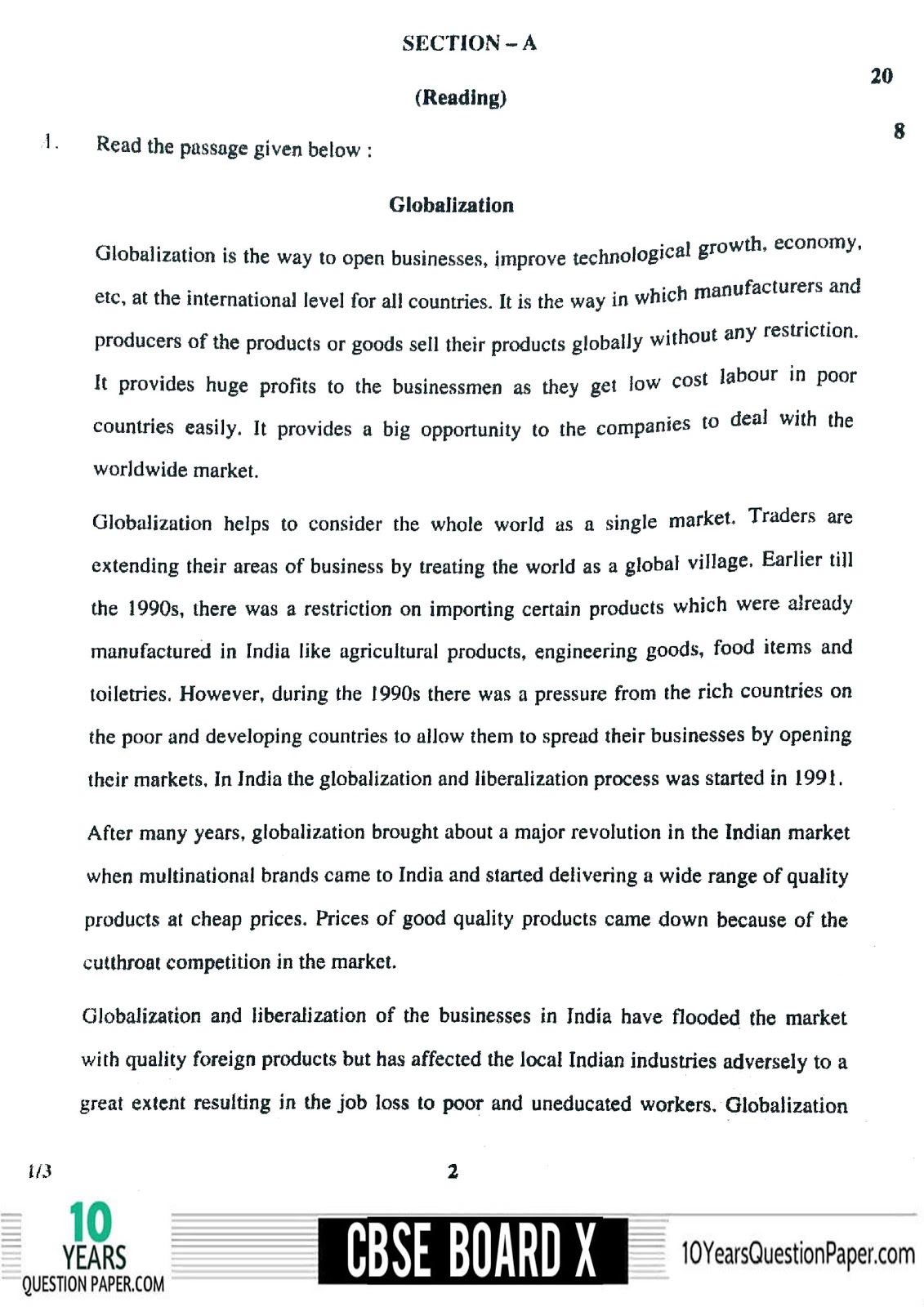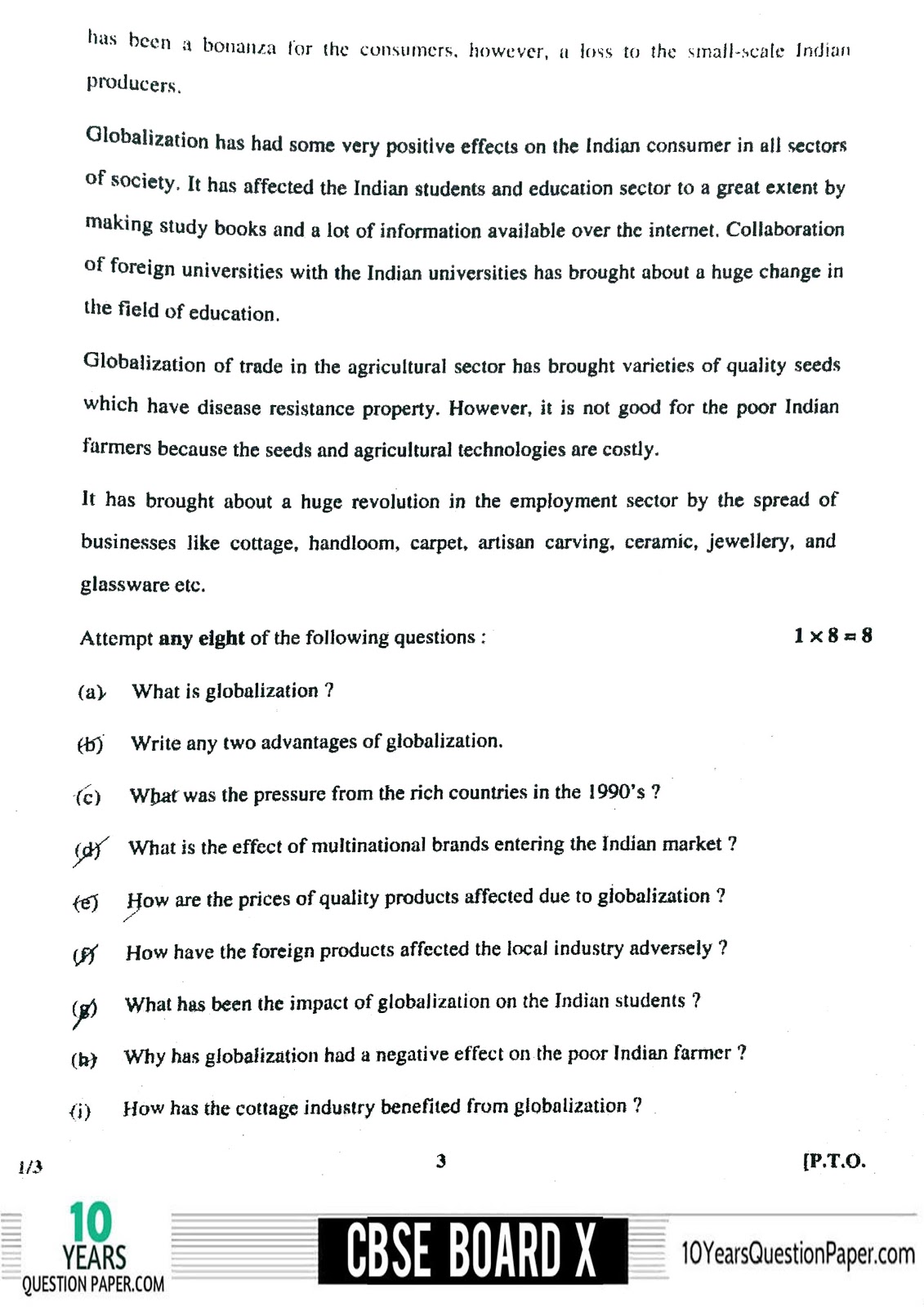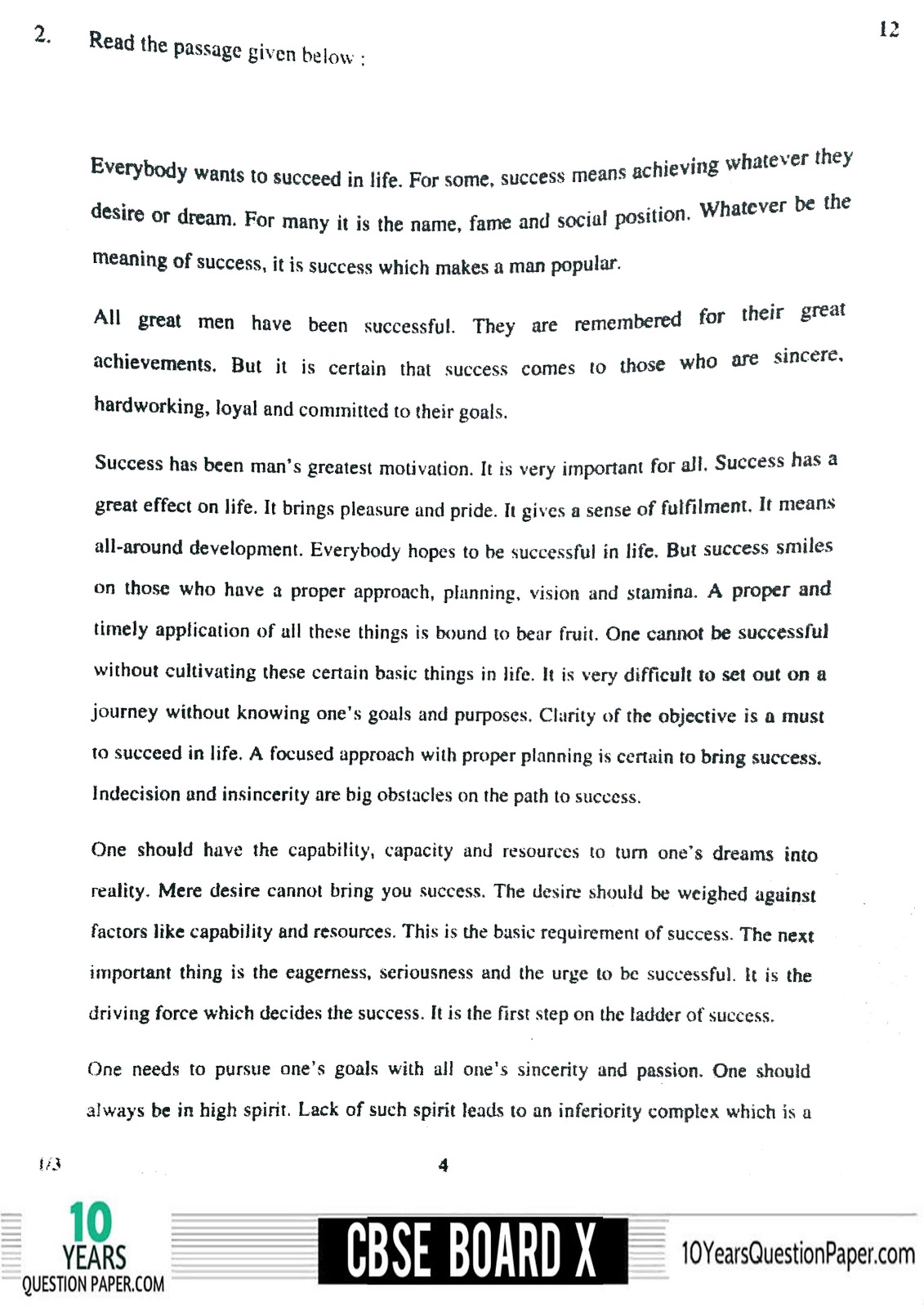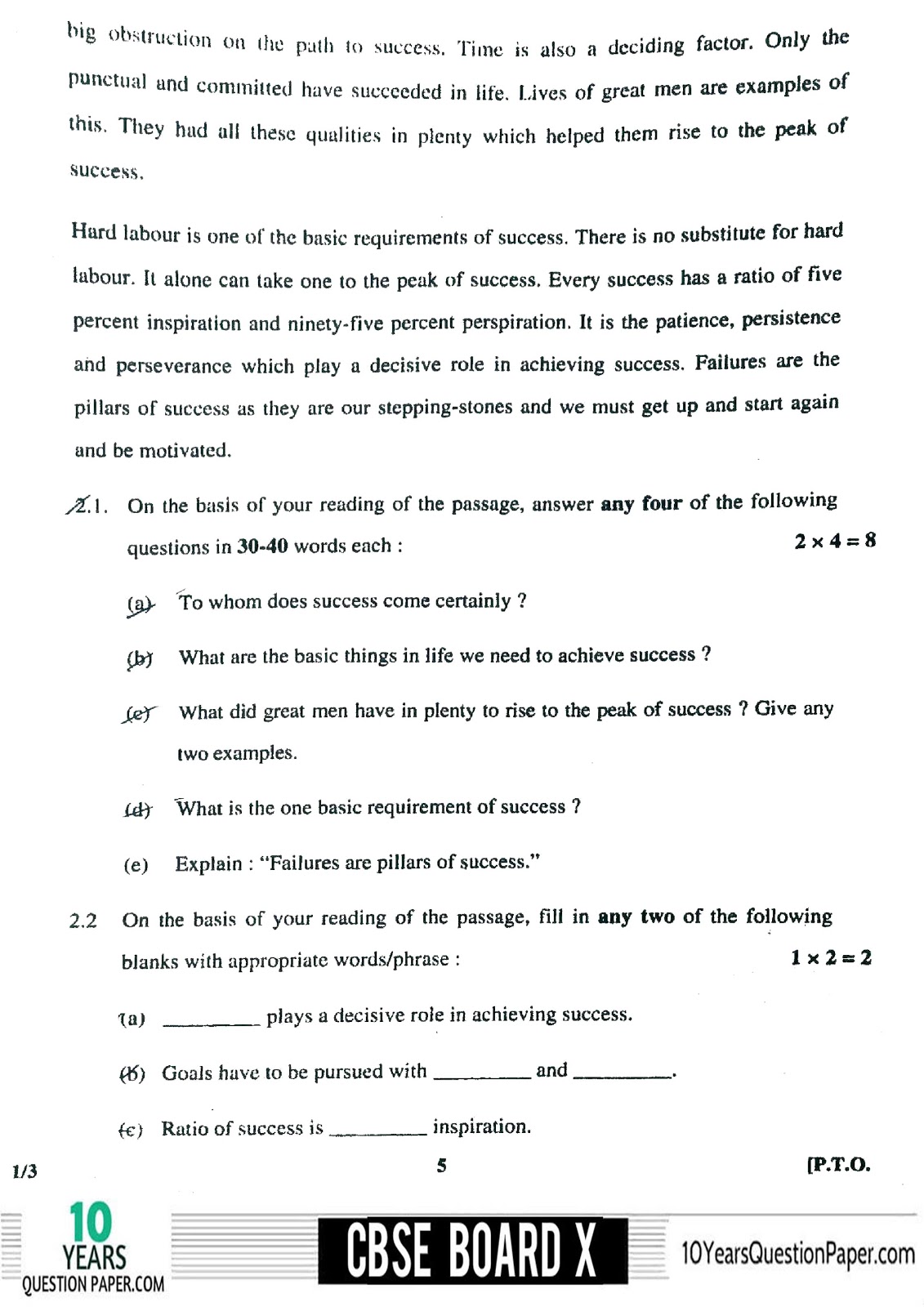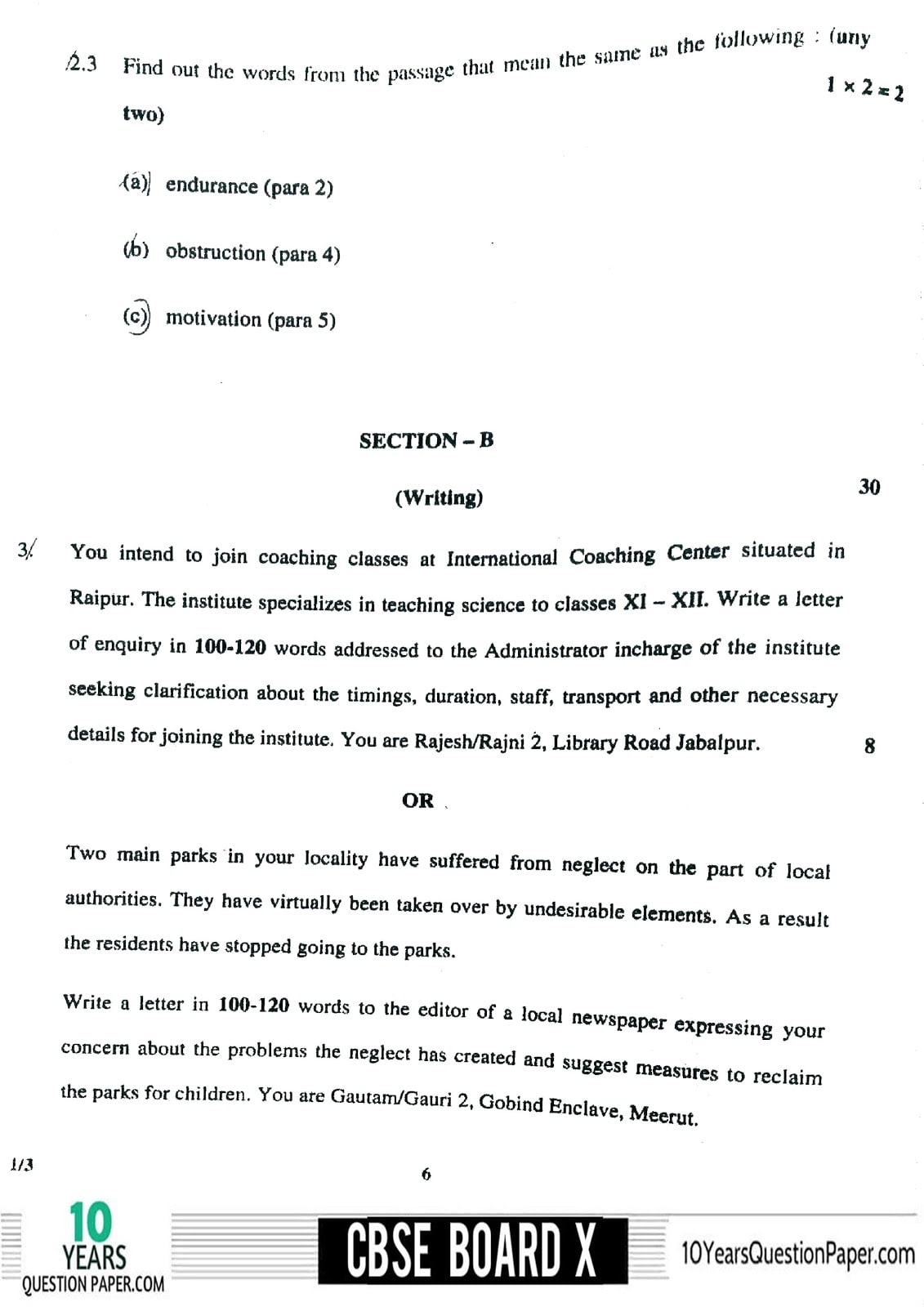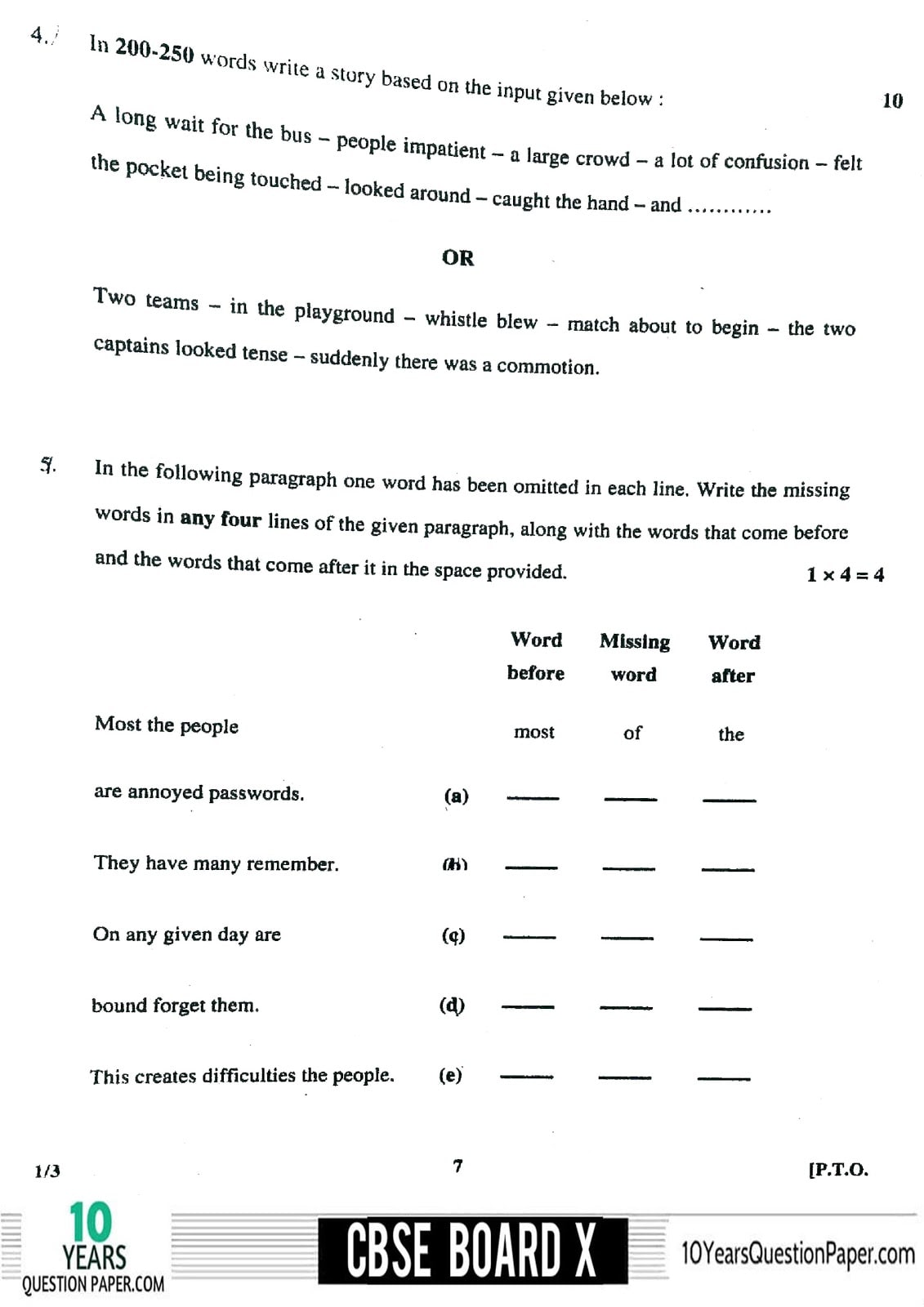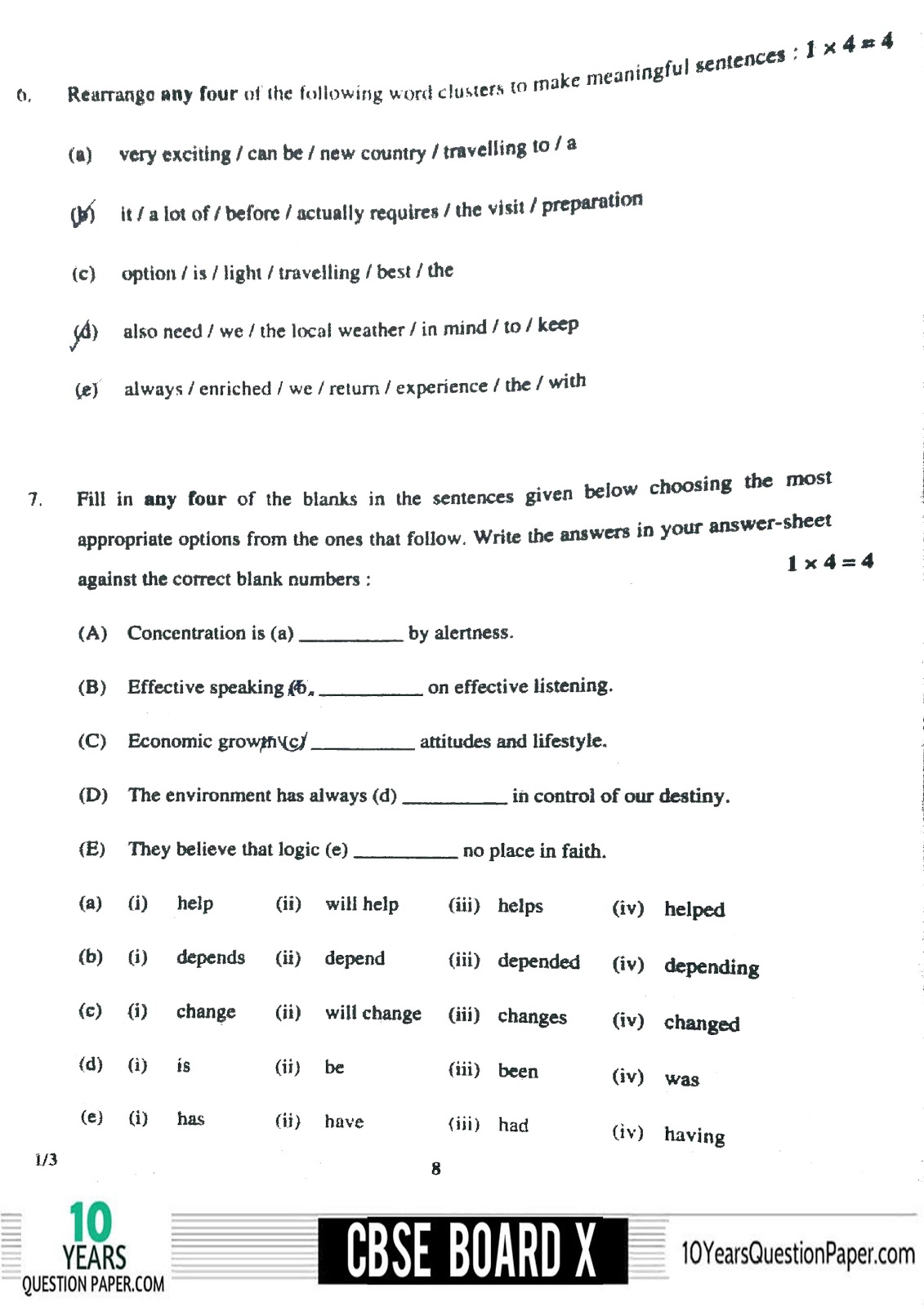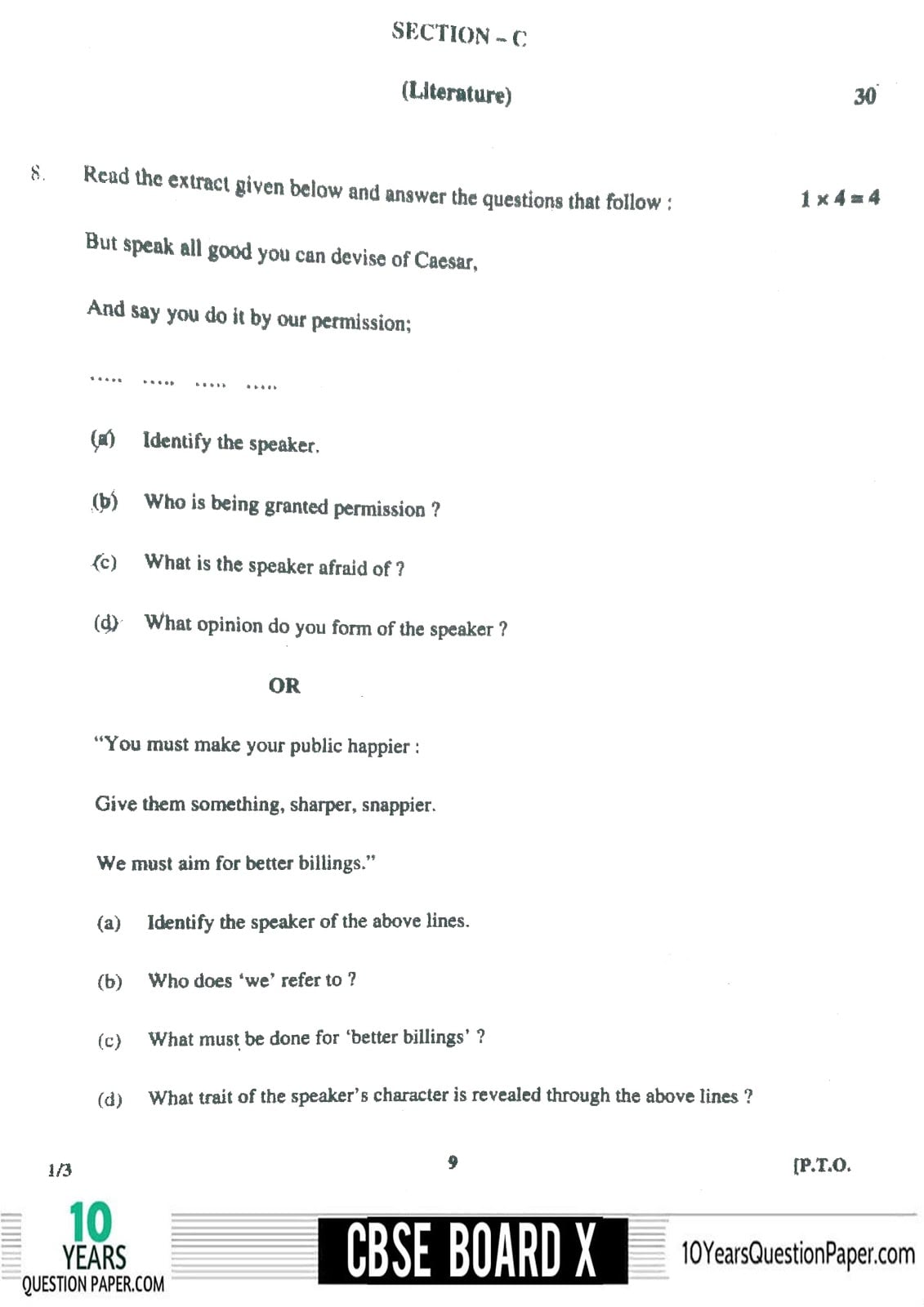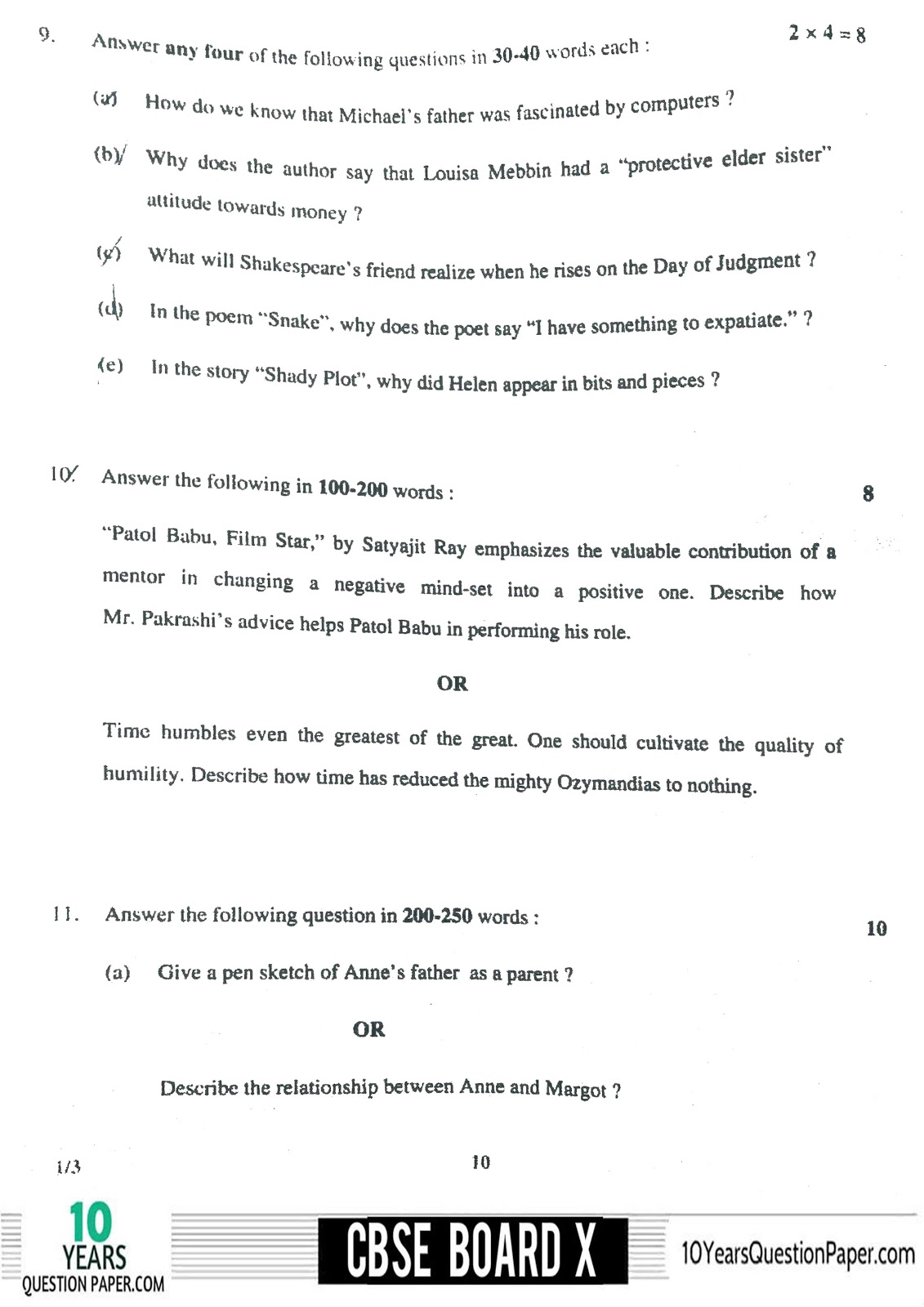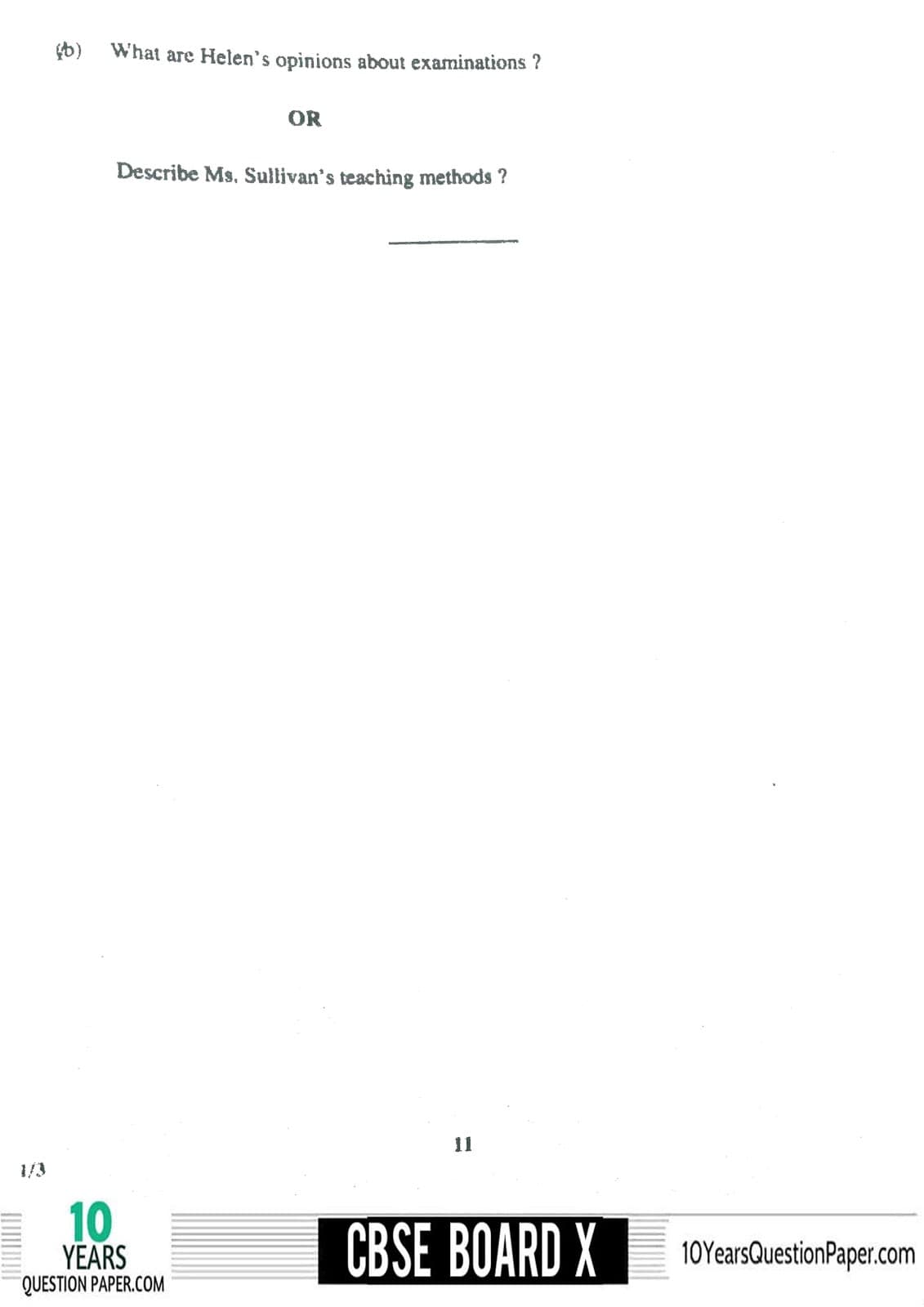 The previous year sample question paper 2017-2018 and English Communicative (SET-3) question bank that have been issued by cbse.nic.in will help students upgrade your 2022 examination result, if you students practice this English Communicative sample paper will give you the pattern of question paper, help students in time management in foundation of English exam, gives you actual exam environment in all aspects. So i recommend you to download the English Communicative previous year sample paper and practice this sample paper at home and school, the model answers are available in the attached sheet in PDF for all CBSE X students and teachers.CBSE 2017-2018 Board English Communicative Unit-Wise Weight-age this is the blue print of 2018 board question paper. The syllabus of English Communicative - Section A : Reading (20 marks), Section B : Writing and Grammar (30 marks), Section C : Literature (30 marks)
Downloaded from www.cbse.nic.in.

Hey! So, have you start solving the CBSE Class 10 English Communicative 2018 Previous Year Question Paper?