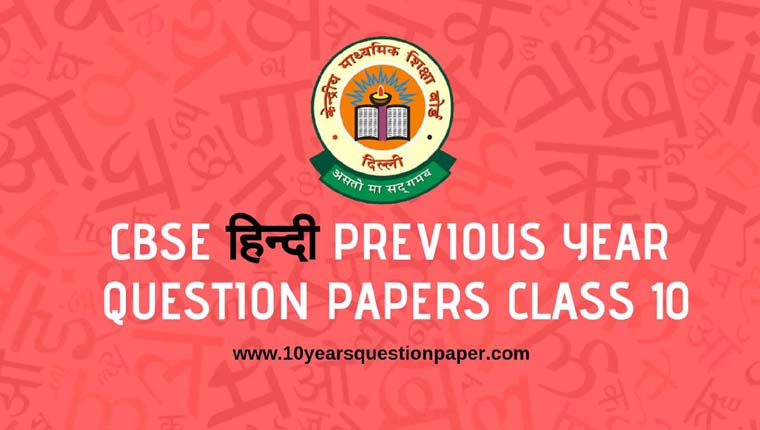 CBSE Hindi Previous Year Question Papers Class 10 - Here we the team of 10yearsquestionpaper.com are providing you the previous year free downloadable class 10 previous year question papers for the upcoming board examination of class 10th CBSE board. As class 10th boards are the first examination of great importance in a student's life, we request you all to stop freaking out. We guess that right now all the students reading this article, might be under high parental pressure for securing good Marks, the only way to come out of this is to solve previous year class 10th question paper. Marks will pave its way towards you on its own, but the rest which you have to do on your own is to practice the previous year Hindi question papers thoroughly and give the major focus on your vocabulary.
Downloaded from cbse.gov.in
Tips to Score 95% MARKS in CBSE Class 10 HINDI board exam.
Which section to do first?
Section क Reading section should be attempted first as it is very time consuming.
Section घ Next you should attempt the writing section as it requires more lot of thought process.
Section ख Next you should attempt the grammar section as it requires less thought process and it is less hectic.
Section ग in the end attempt the literature section as you are most familiar with this section.
Section Wise Tips for Hindi Paper
क: Reading Section
Tip 1 -Read questions before reading the passage, this will save you lot of time.
Tip 2 -Practice one or two reading comprehension everyday 10 days prior to exam.
Tip 3 -Do not read questions before reading the poem.
ख and घ: Writing and Grammar Section
Tip 1- Revise formats at least thrice before appearing for exam.
Tip 2- Remember beginnings and endings.
Tip 3- Keep in mind the word limit.
Tip 4- Divide and Conquer in essay writing, articles, debate and speech. It means divide the topic into small five paragraphs.
ग: Literature Section
Tip 1- Read all chapters at least once.
Tip 2- Work little harder on poems.
Time management
क (30 min) ख (20 min) ग (60 min) घ (45 min) Bonus 10 minutes for difficult section Keep 15 MINUTES FOR REVISION
Presentation
Tip 1. Use pencil to underline key words.
Tip 2. Maintain proper spacing.
Tip 3. Underline headings and underline subheadings with pencil.
Blockbuster Tip for Hindi paper
1. Attempt at least 5 previous year question papers completely with time constraints.
2. Hack for spelling mistakes - Replace tough words with easier words and synonyms.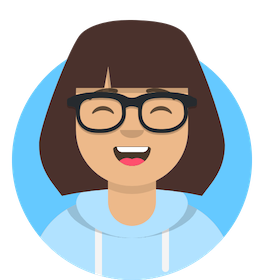 Hey! So, have You Downloaded CBSE Class 10 Hindi Previous Year Question Paper?