CBSE 2017 Hindi Question Paper for Class 10
Board : CBSE Year : 2017 Subject : Hindi Class : 10
Download CBSE Board Class 10 Hindi 2017 question paper - CBSE Hindi 2017 class 10th Set-2 board question paper is issued by Central Board of Secondary Education (c.b.s.e.) 2017. Hindi for Syllabus for class-10- Hindi language -Composition, Letter, Comprehension, Grammar, Pescribed Texts of Hindi Literature ,CBSE important question and CBSE question bank. and CBSE 10 class Hindi important question bank of 2017. The previous year's sample paper of Hindi 2017 was of 90 marks and CBSE Hindi sample paper of class 10 for 2016-2017 will be helpful study material to practice are board question paper and to upgrade your CBSE examination results practice the CBSE board exam papers of 2017, Last 10 years Question Paper CBSE Class 10 and online model answers are available in the attached sheet in PDF for students and teachers.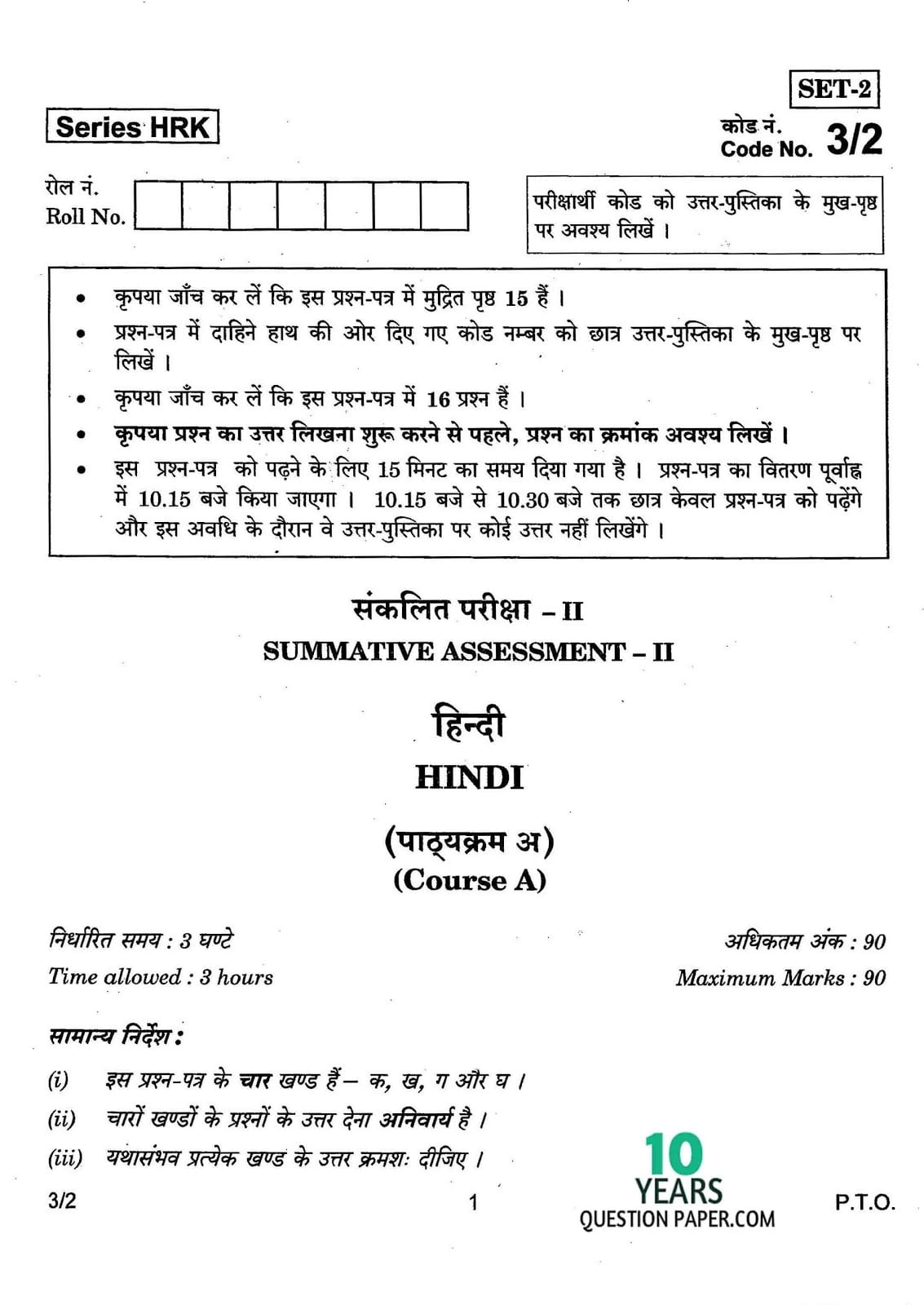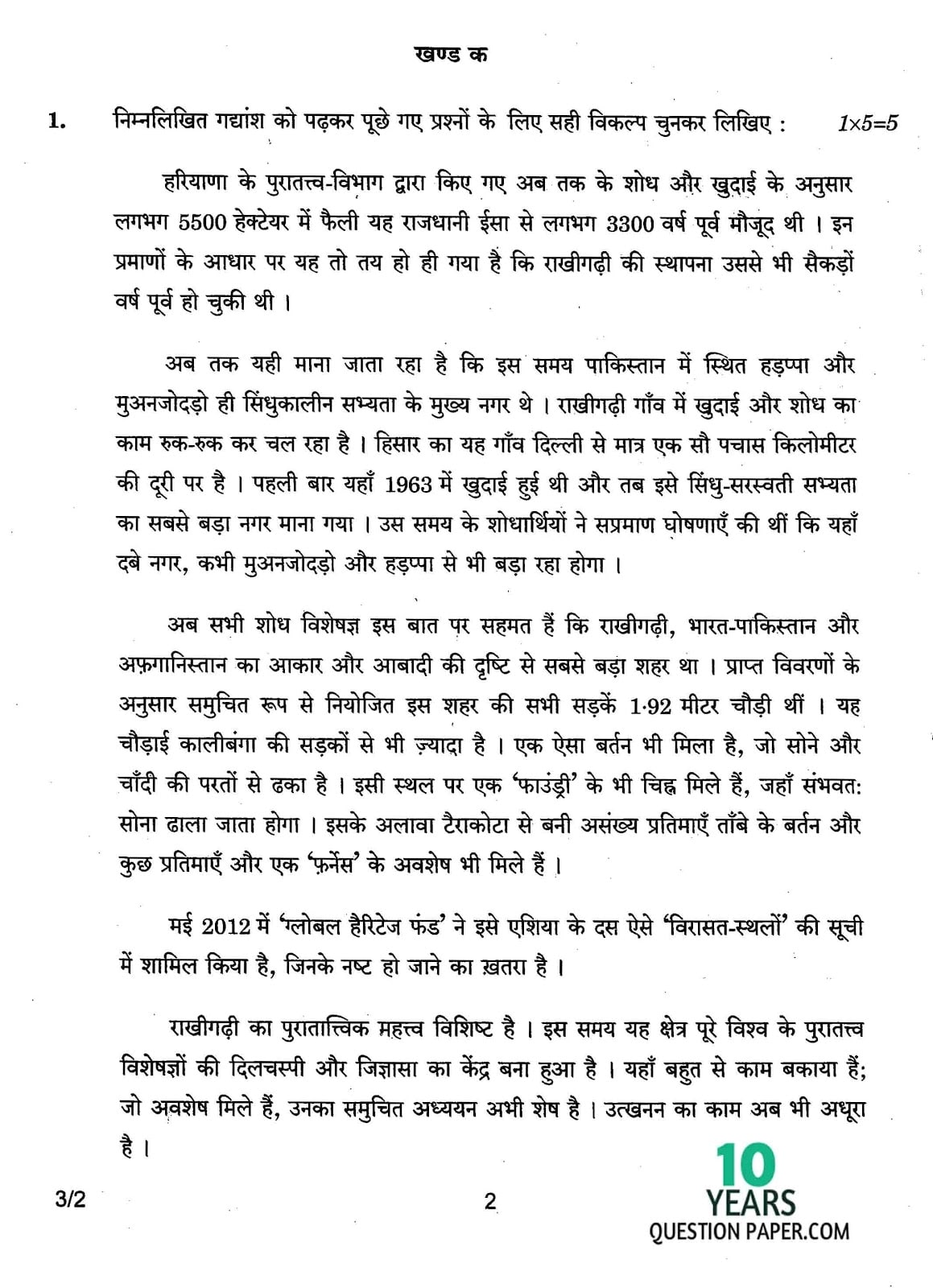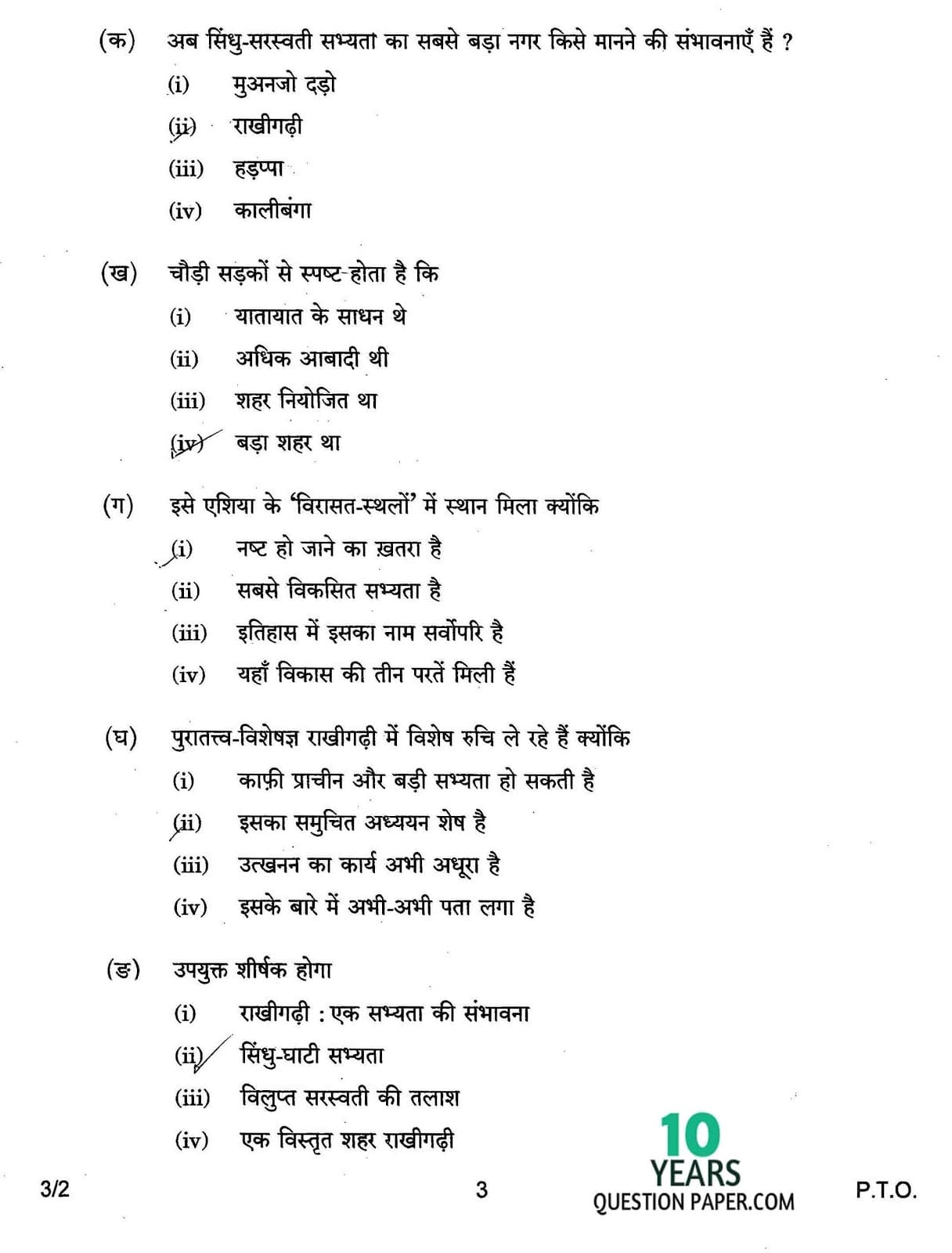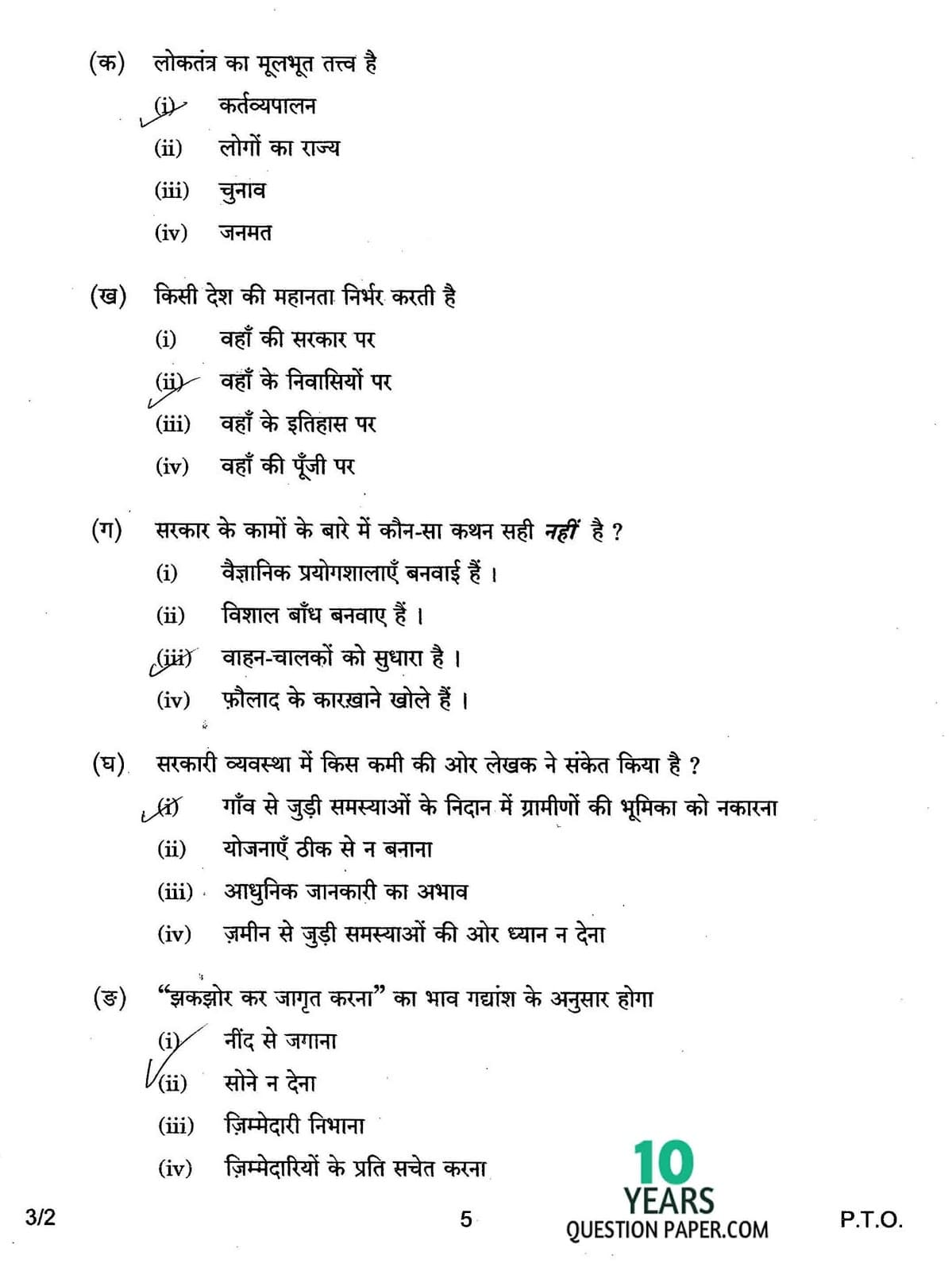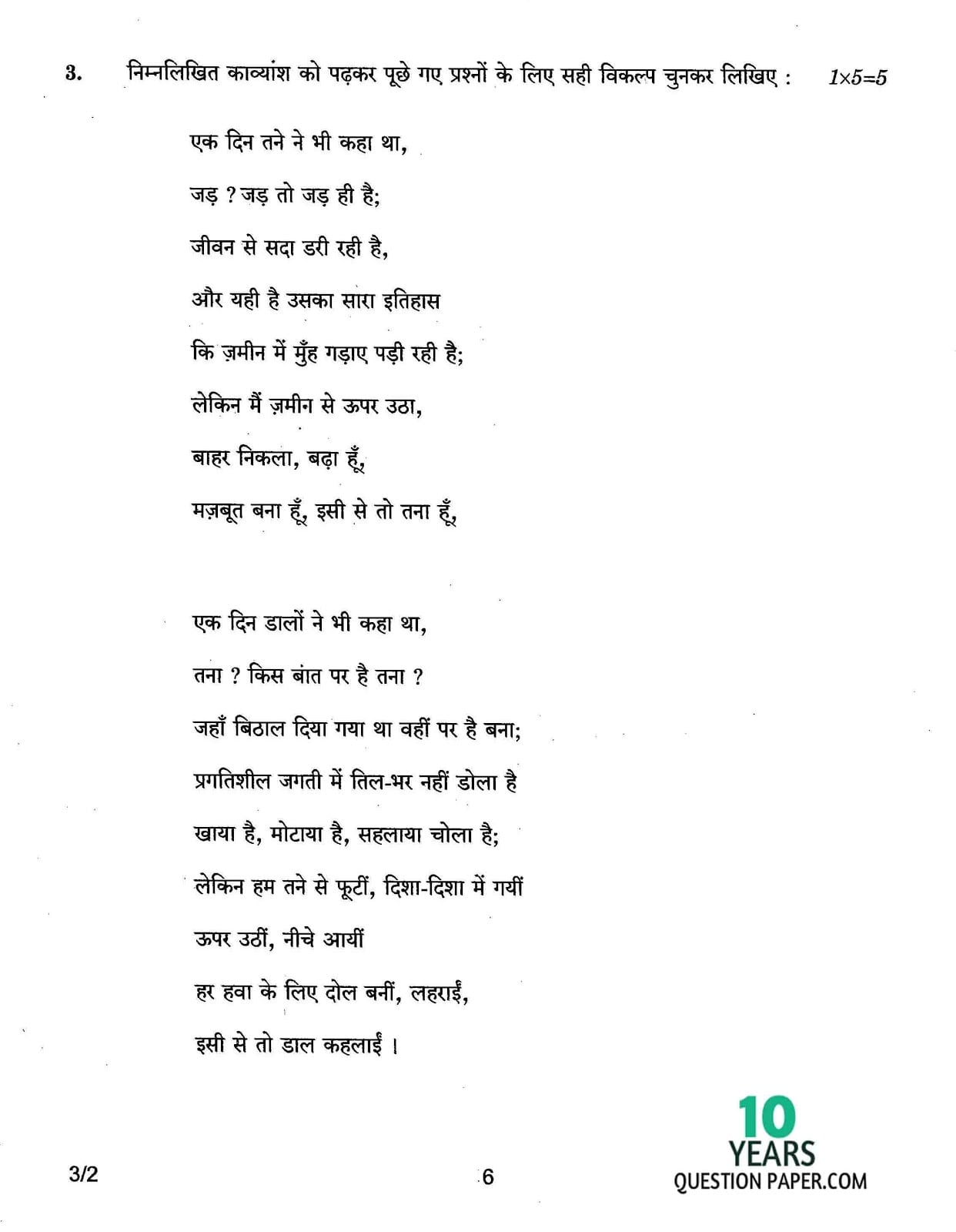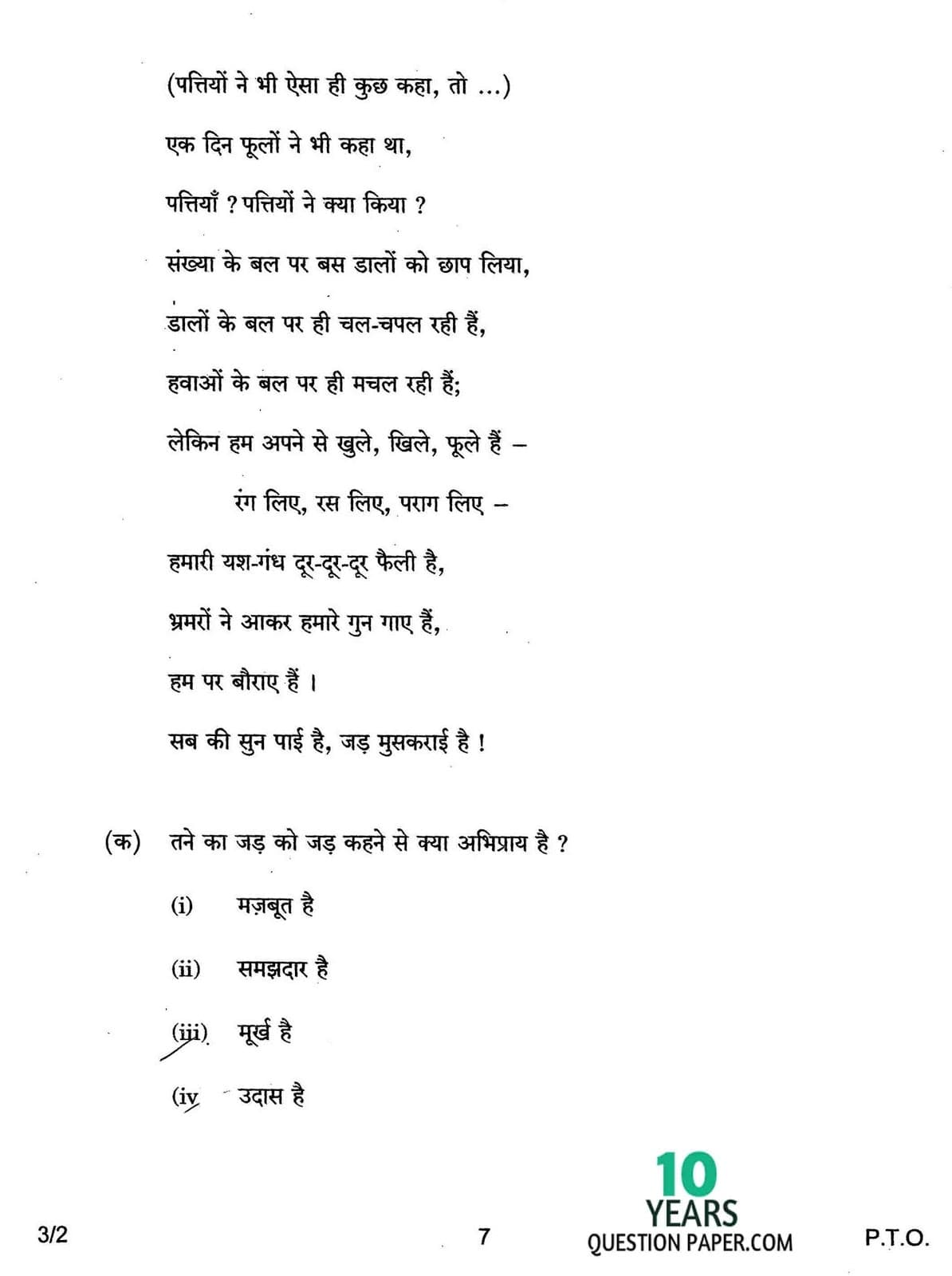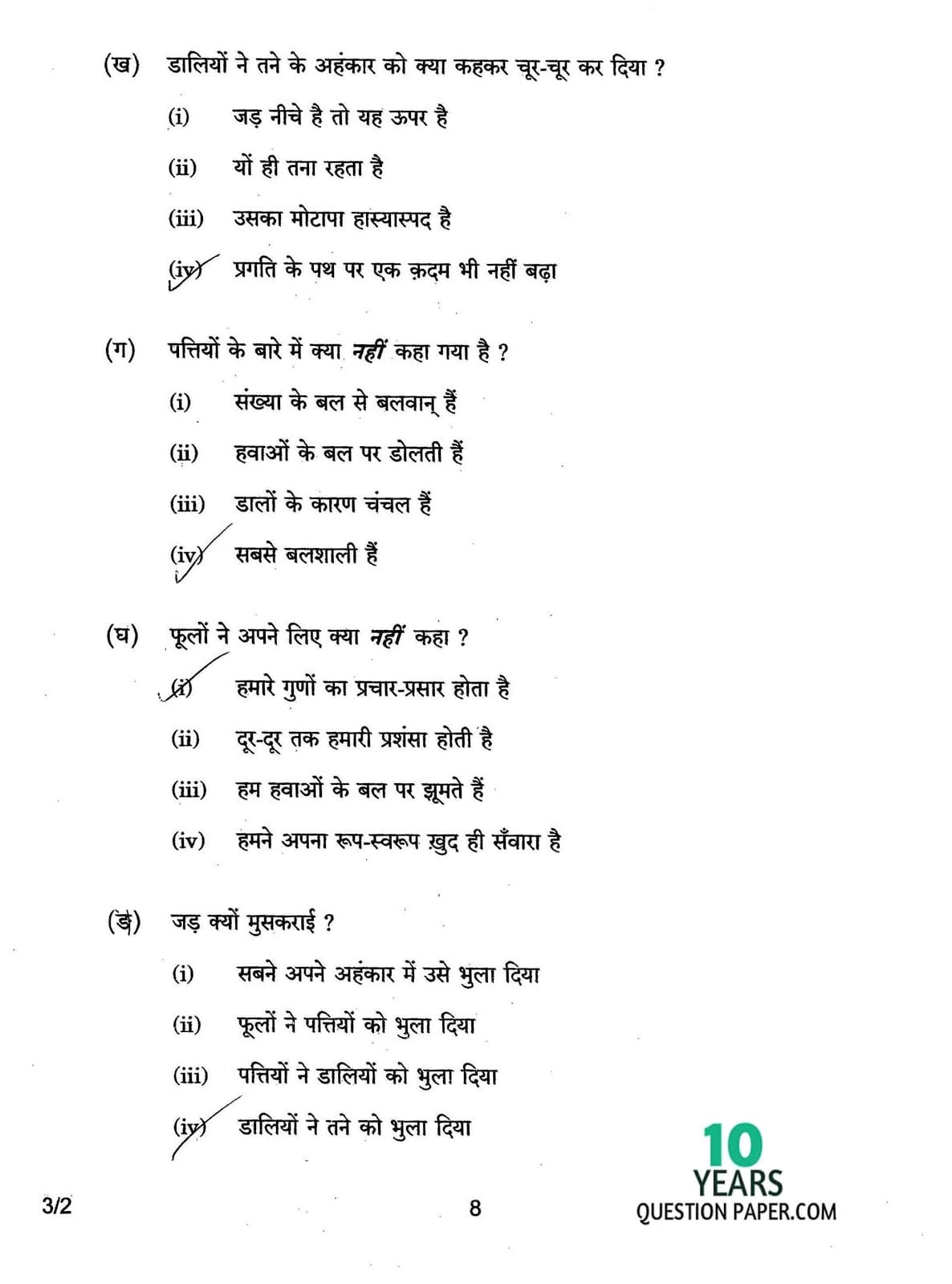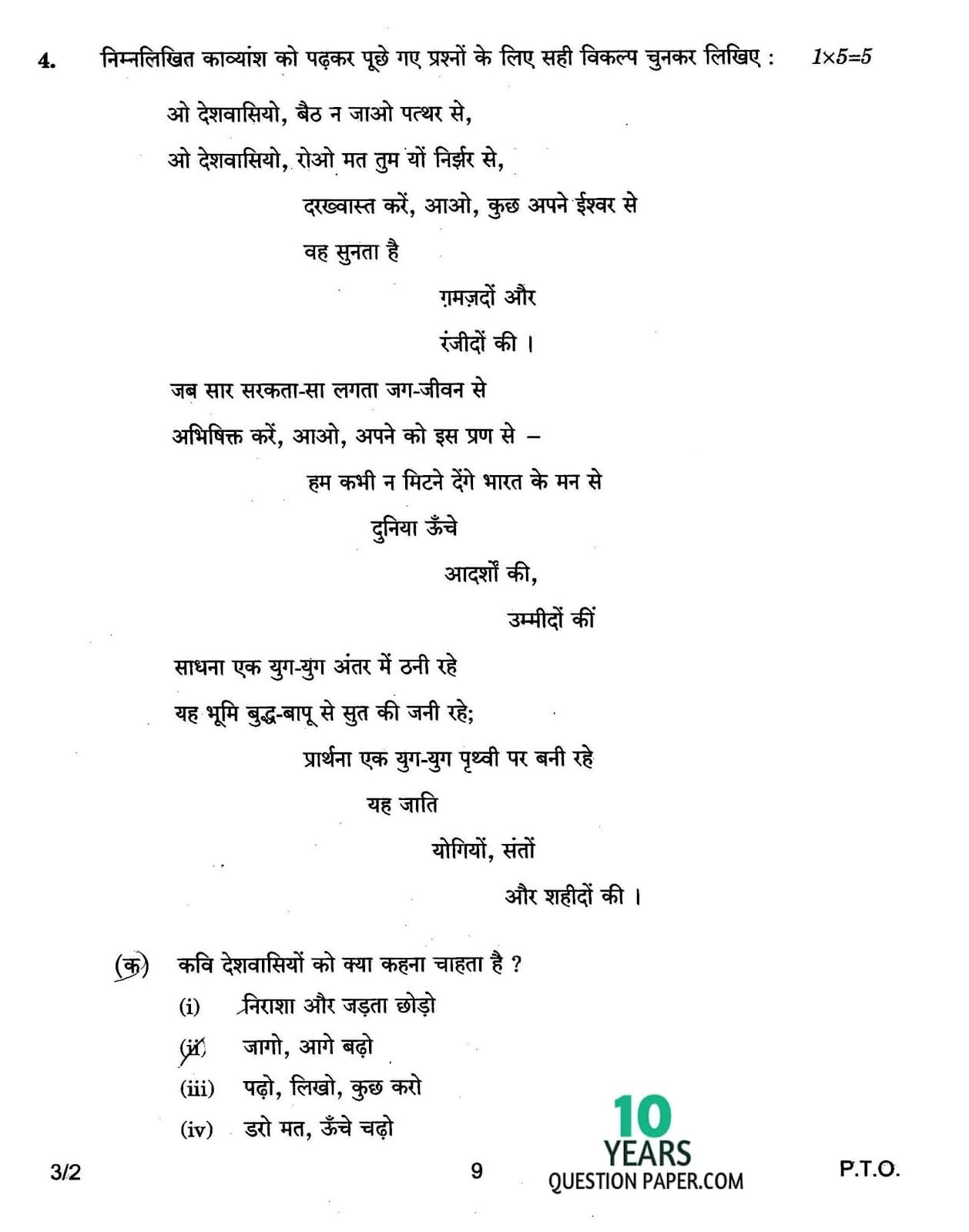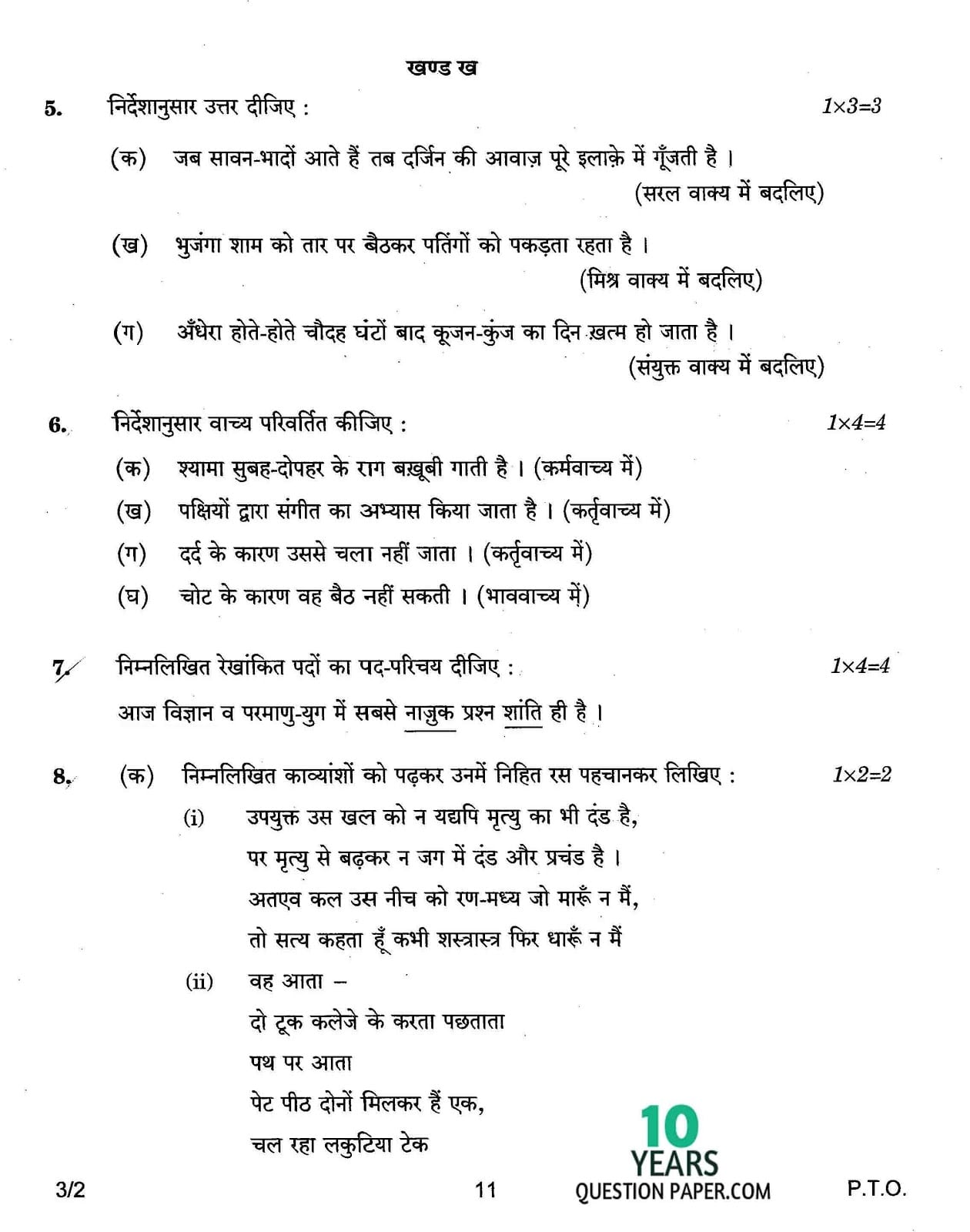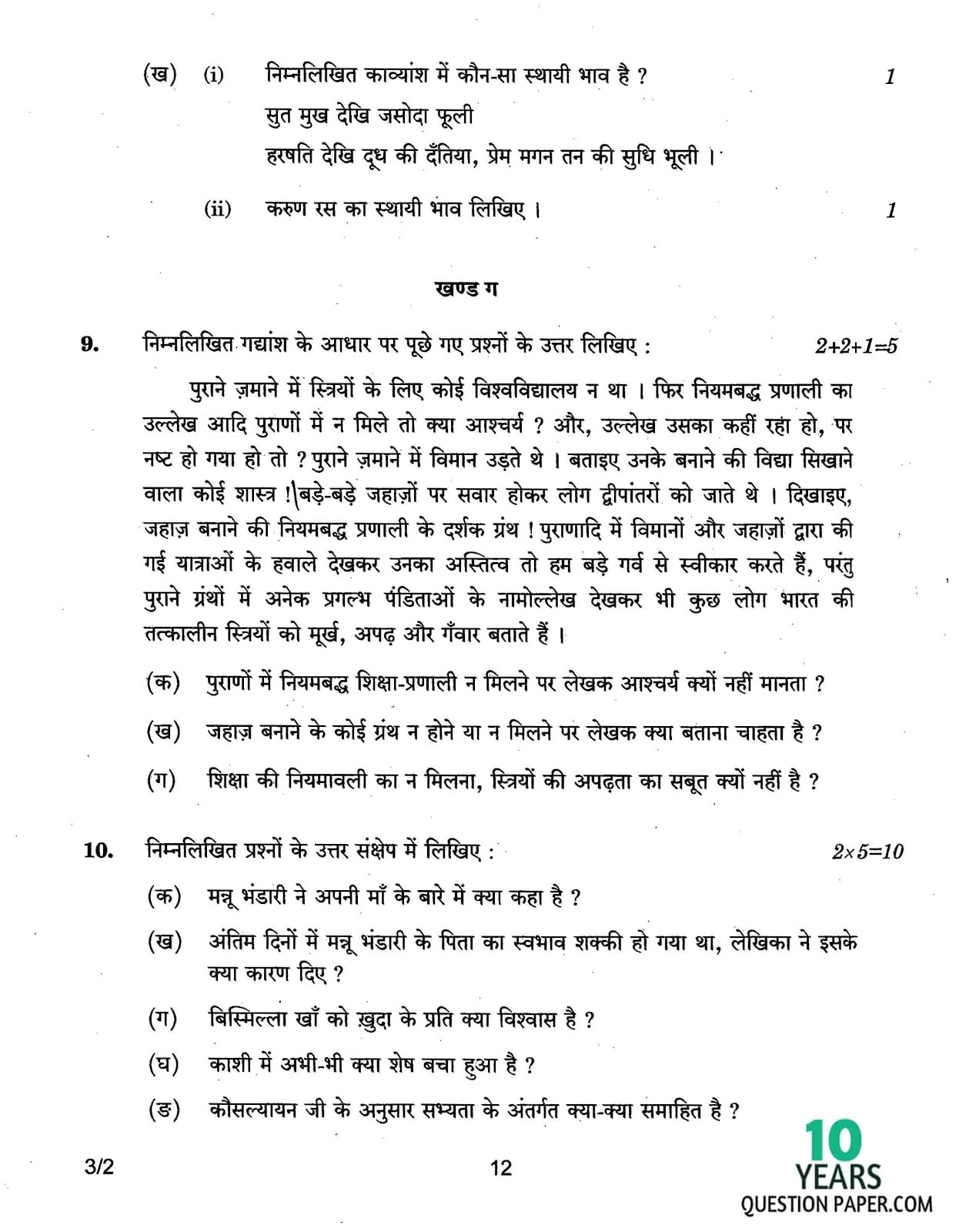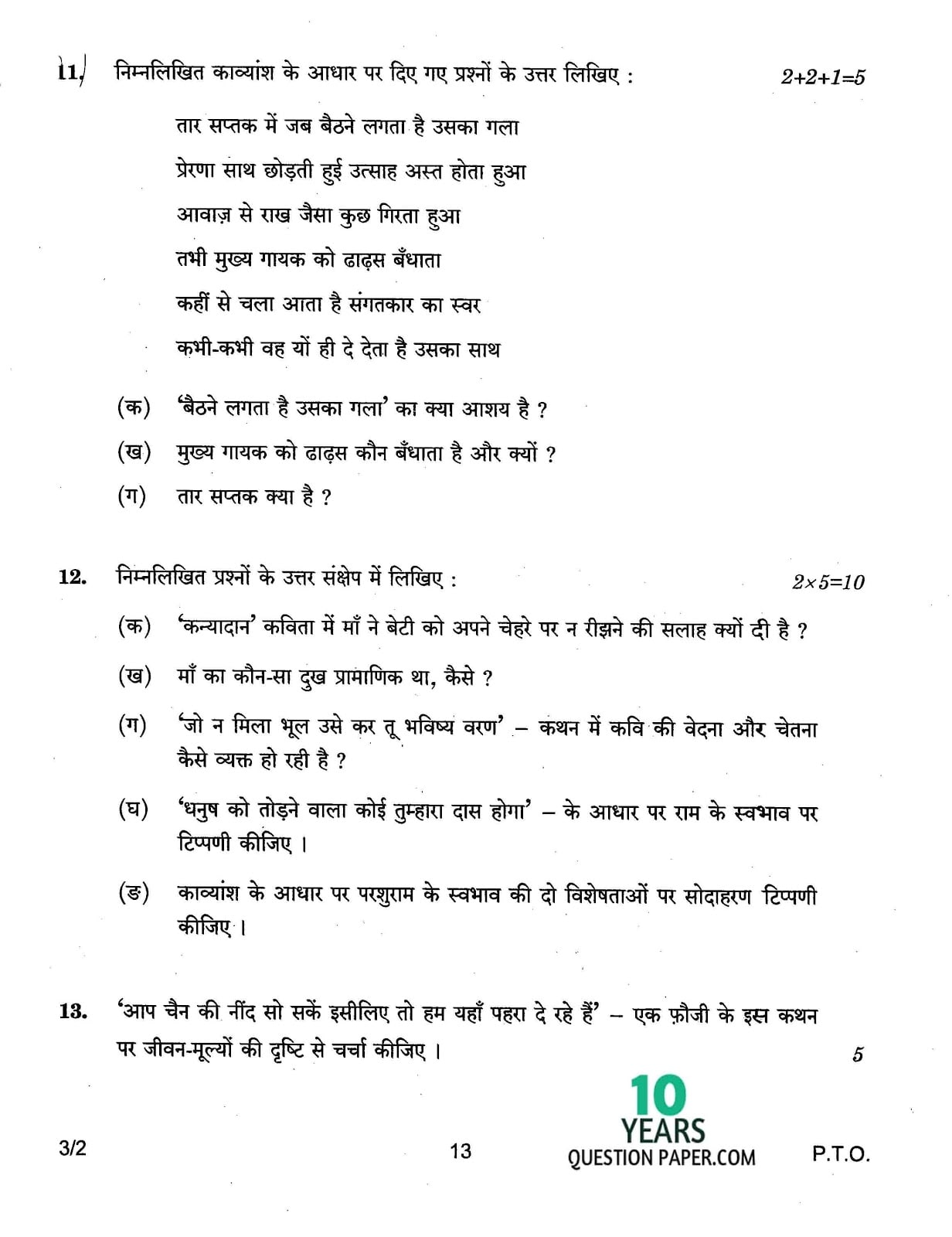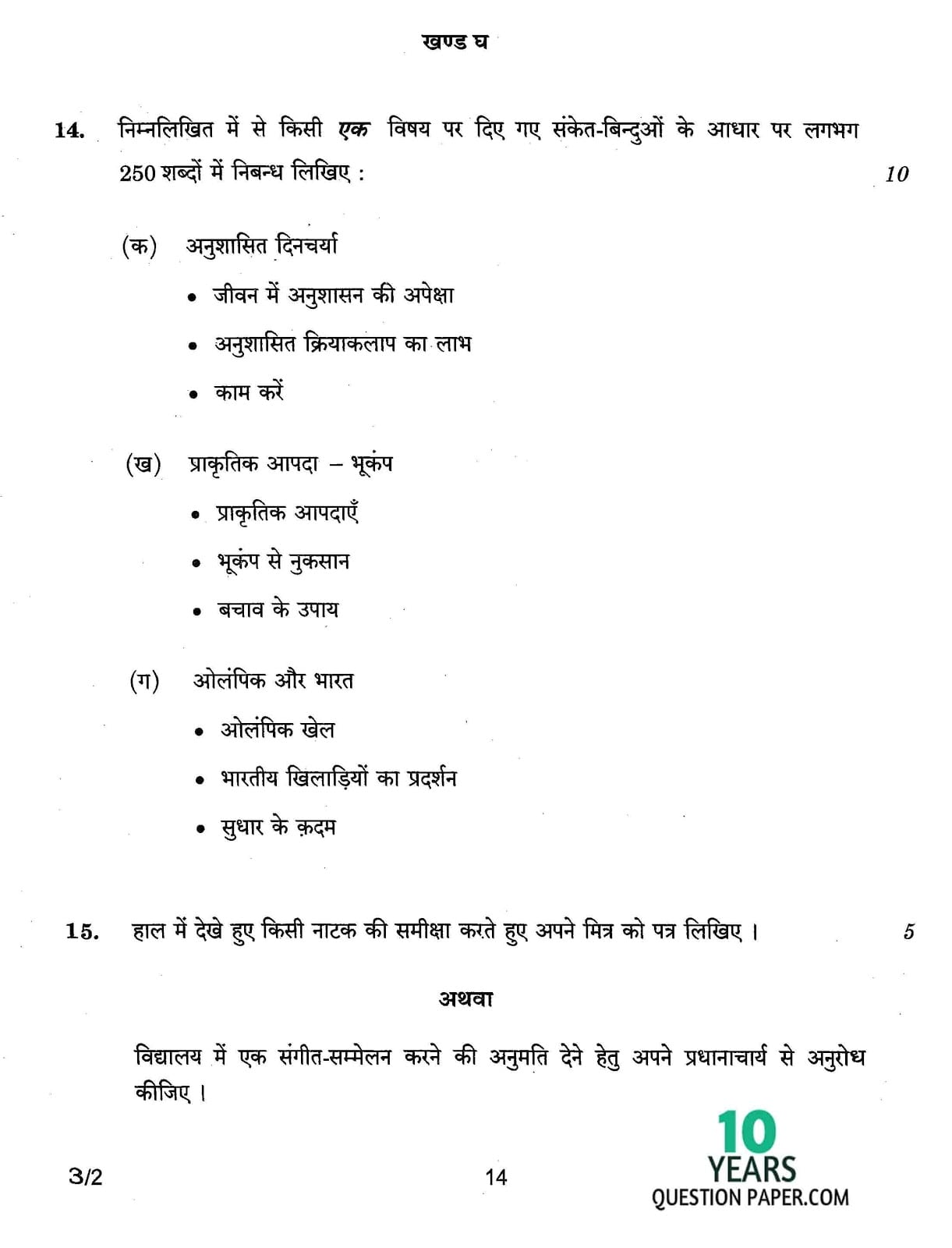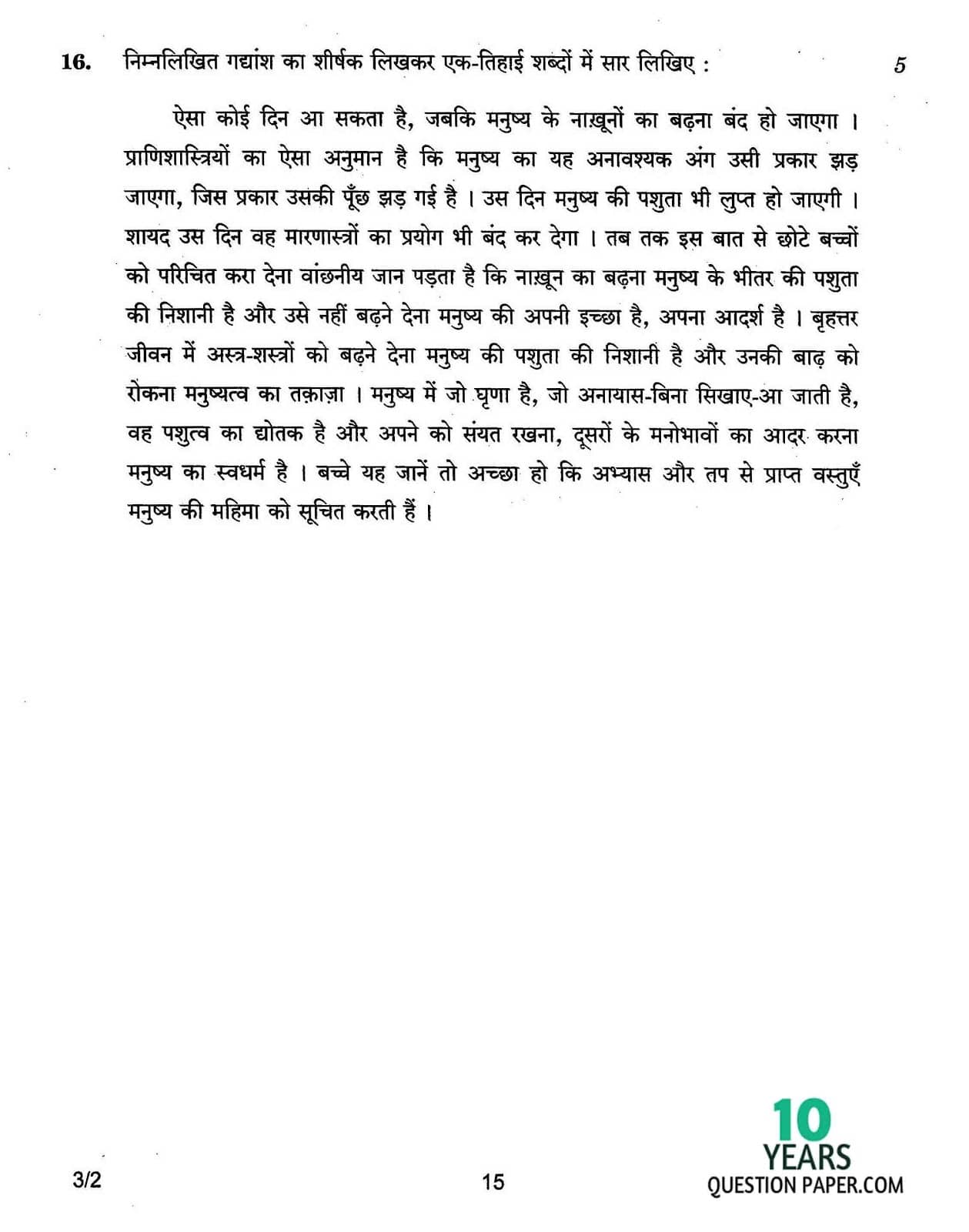 *

Enter Email ID To Download PDF
Downloaded from www.cbse.nic.in.
Central Board of Secondary Education 2017 Hindi Question paper with the solution have been provided by 10 Years Question Paper that is issued by Central Board Of Secondary Education (C.B.S.E.) 2017.This Sample question paper is based on NCERT syllabus for class 10th 2017 हिंदी पाठ्यक्रम 'ऐ' कक्षा - 10 important Hindi question bank. The previous year sample question paper 2016-2017 and Hindi Course A (SET-1) question bank that have been issued by cbse.nic.in will help students upgrade your examination result, if you students practice this Hindi Course A sample paper will give you the pattern of question paper, help students in time management in foundation of Hindi exam, gives you actual exam environment in all aspects. So i recommend you to download the Hindi Course A previous year sample paper and practice this sample paper at home and school, the model answers are available in the attached sheet in PDF for all CBSE X students and teachers.

Hey! So, have you start solving the CBSE Class 10 Hindi 2017 Previous Year Question Paper?
Preparing for CBSE Class 10 Examination 2020?
Buy previous year solved question paper book for 2020 Examination.
English Solved Paper (Last 5 Years)
Hindi Solved Paper (Last 5 Years)
Mathematics Solved Paper (Last 5 Years)
Science Solved Paper (Last 5 Years)
Social Science Solved Paper (Last 5 Years)