Free Download CBSE class 10 Science 2019 question paper, that was held on March 2019 Solved by expert teacher for C.B.S.E. Students. 2019 (Physics, Chemistry and Biology) Solutions for students of standard X studying in school affiliated to the Central Board of Secondary Education. Students have doubt can download the previous year Science 2019 Question paper Free. 10 Years Question Paper have compiled previous year paper of Science Subject like no other book and has been an assured last minute resource for class 10 students. Solving the 2019 CBSE board science question paper gives you thorough revision and final practice for board exam. This Science paper is essential for students preparing for 2019-2020 board exams. You are advised to always start Science paper form later sections that carry higher marks so those simple one mark questions are left towards the end of the paper.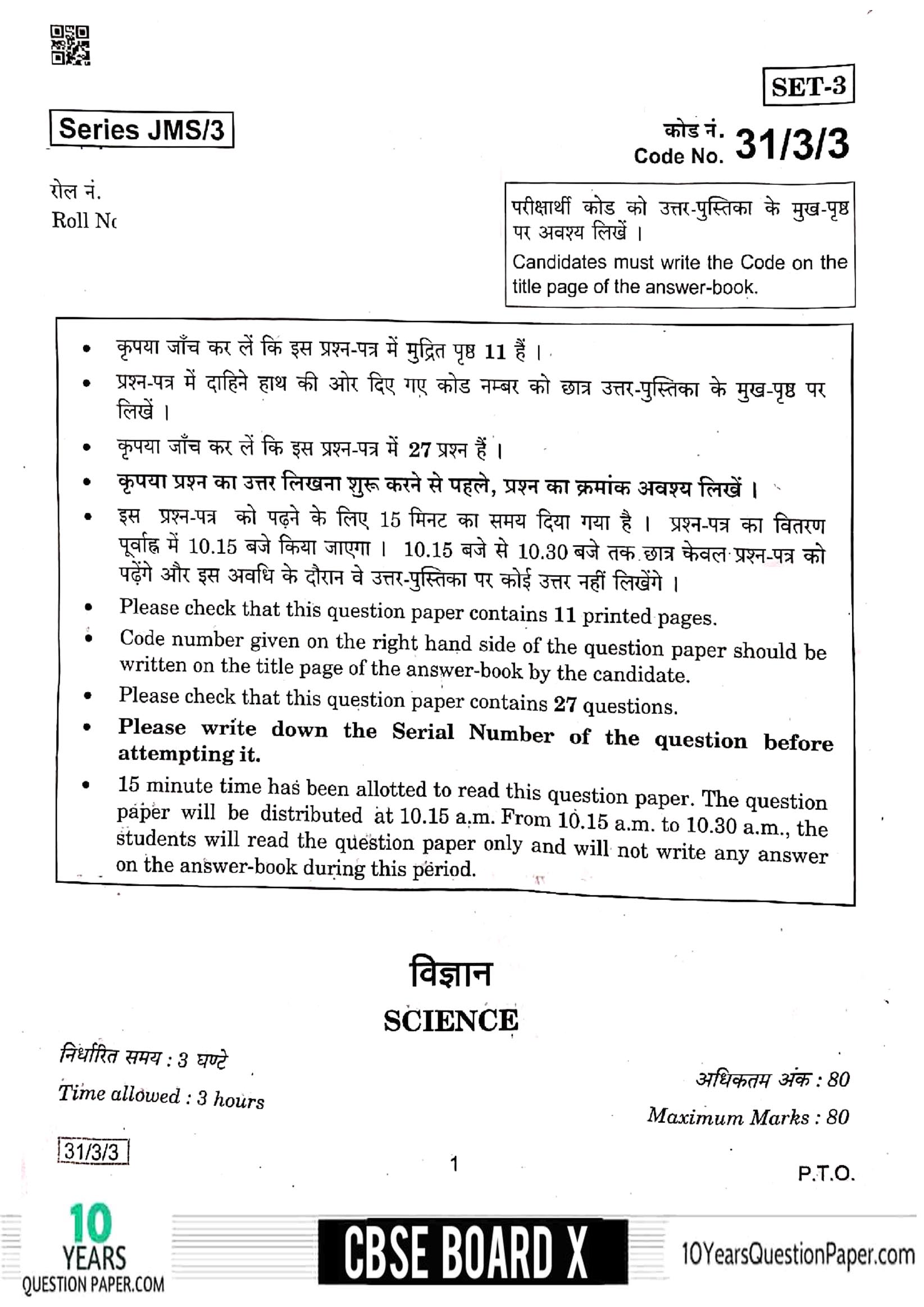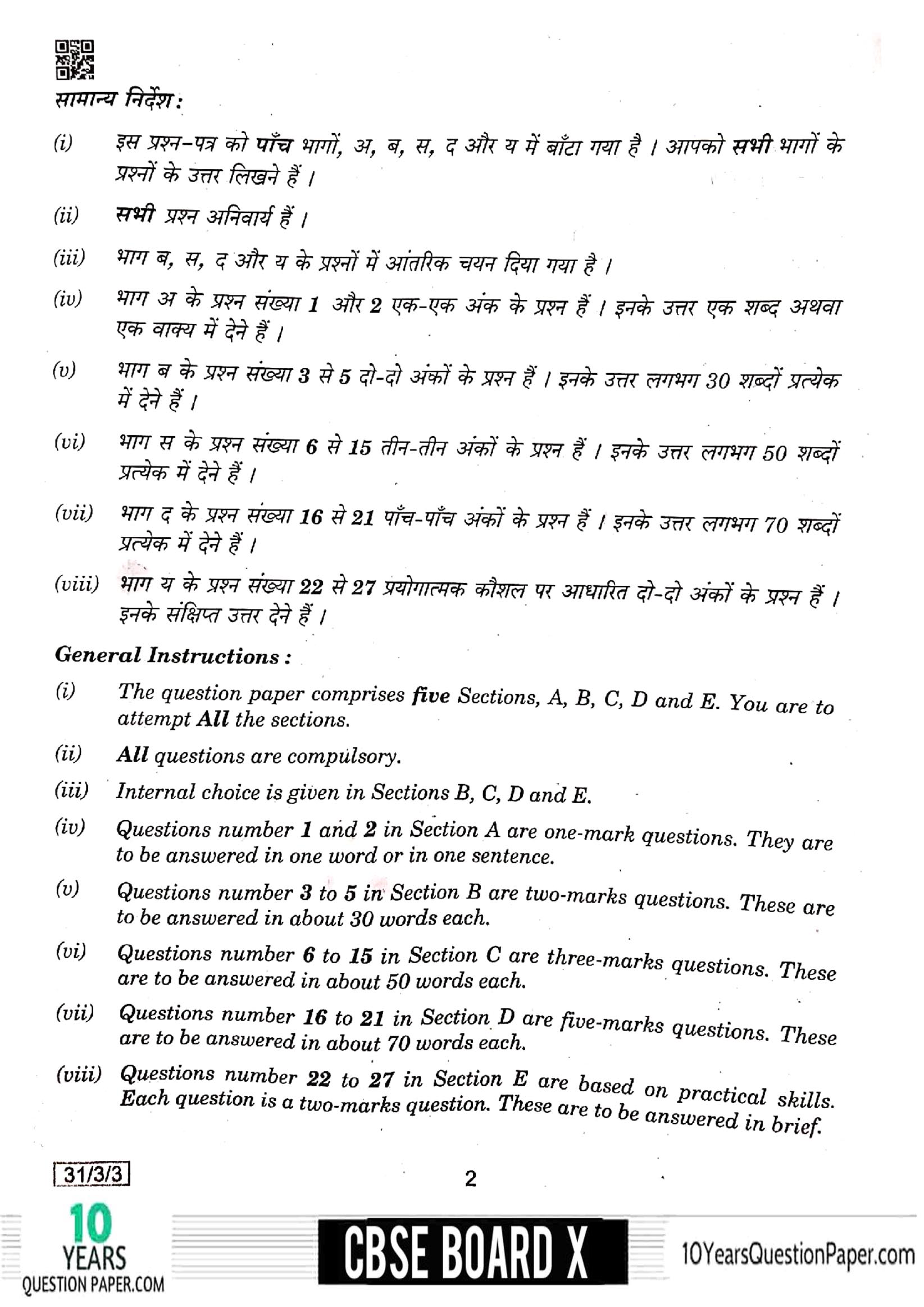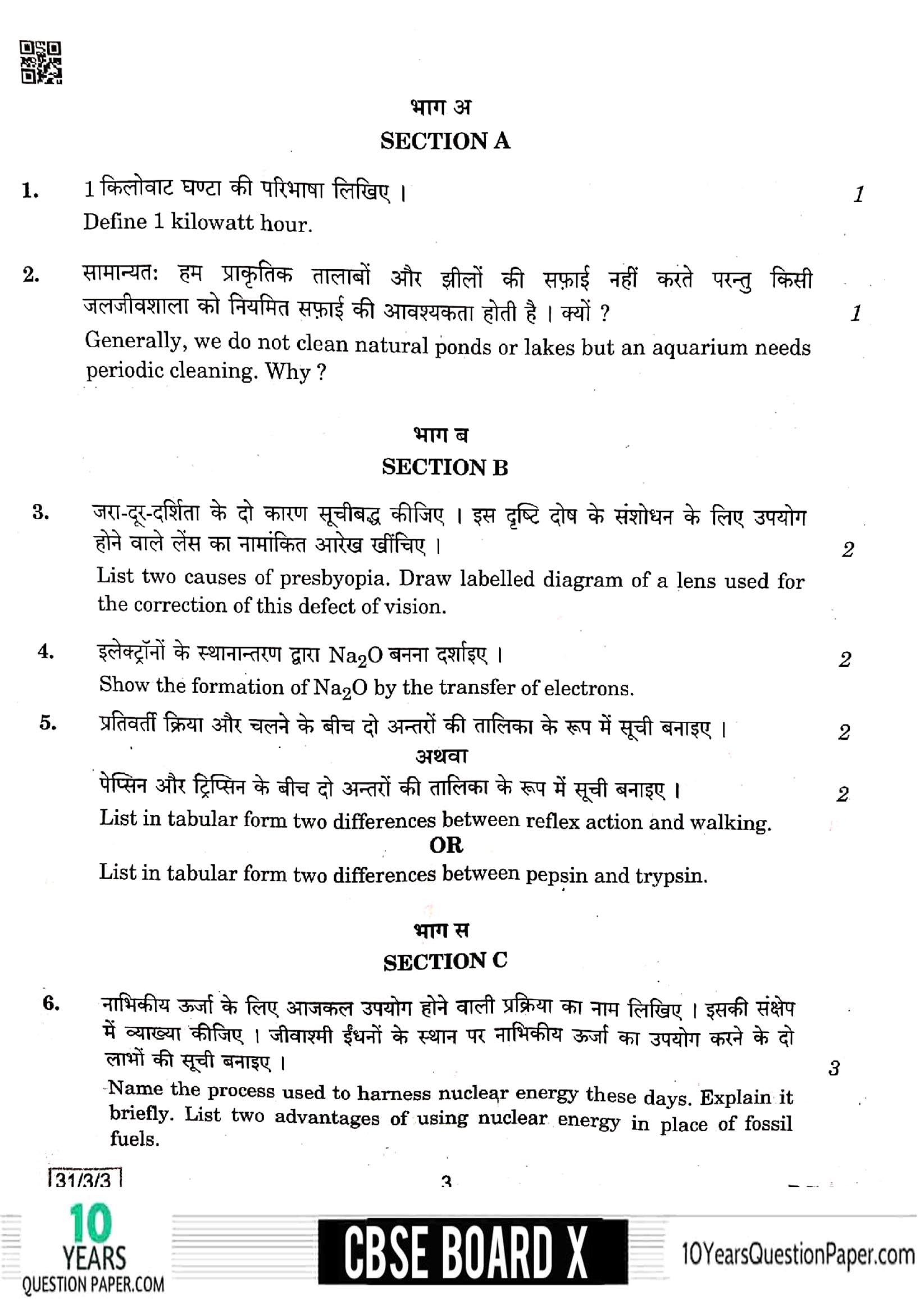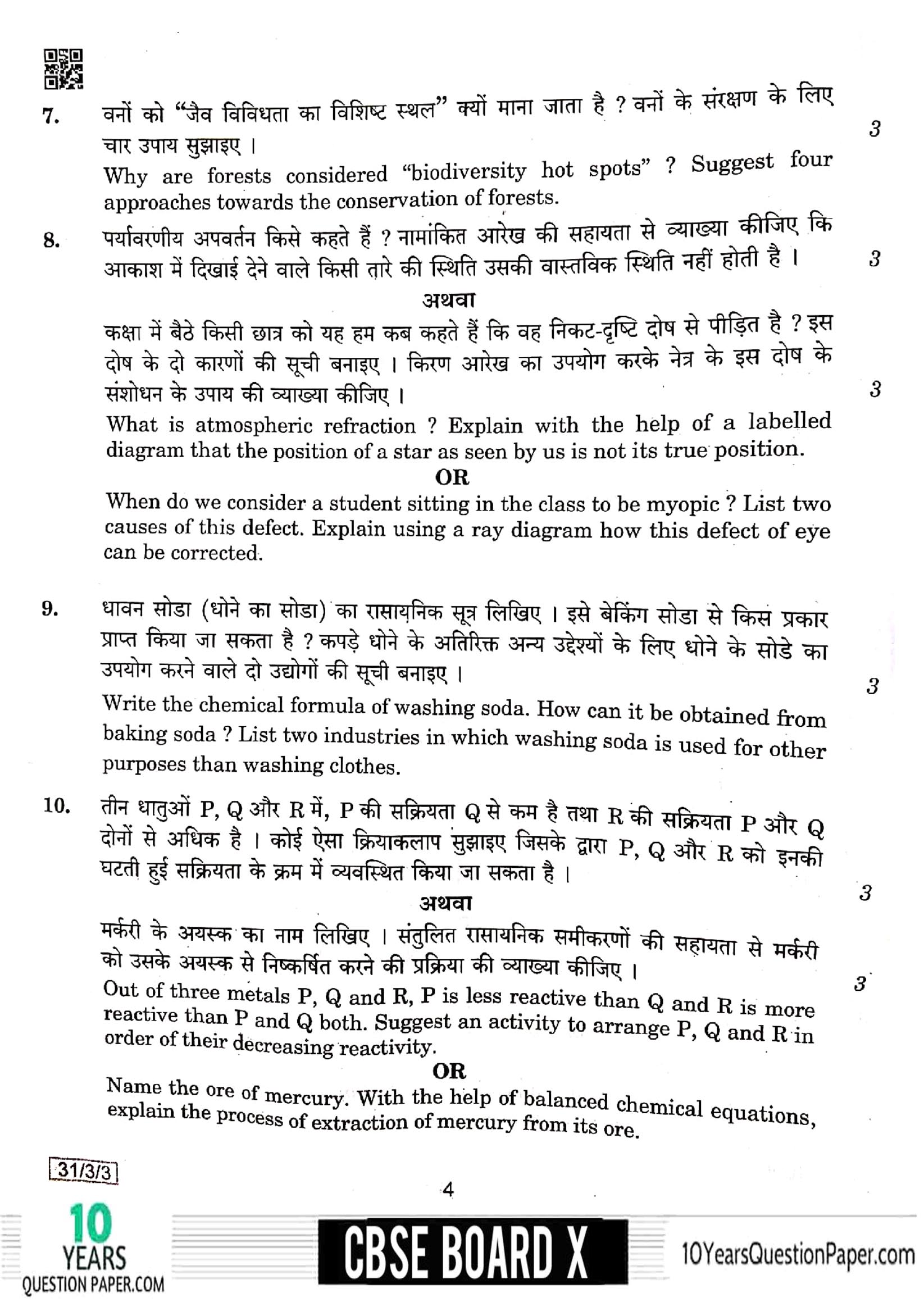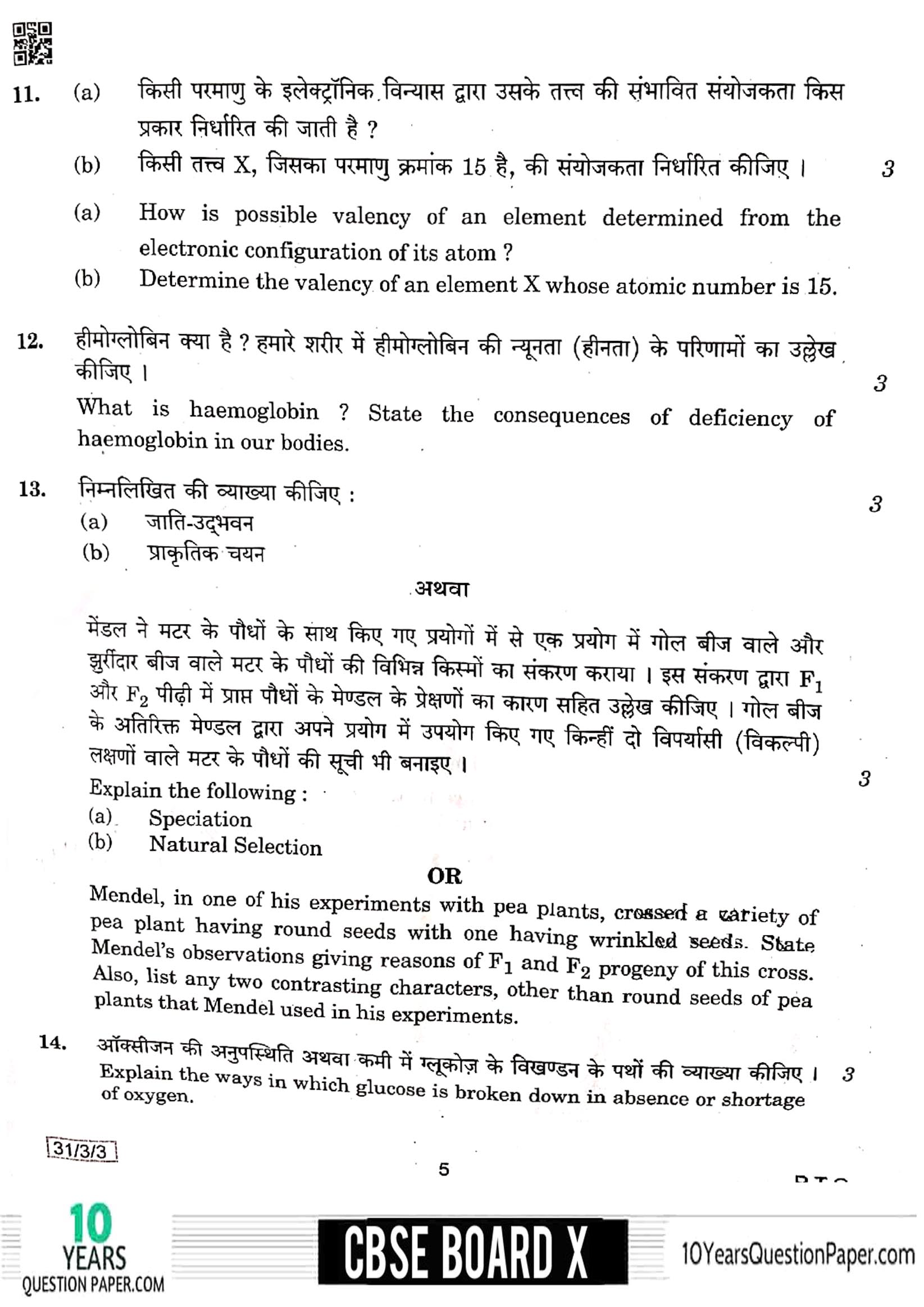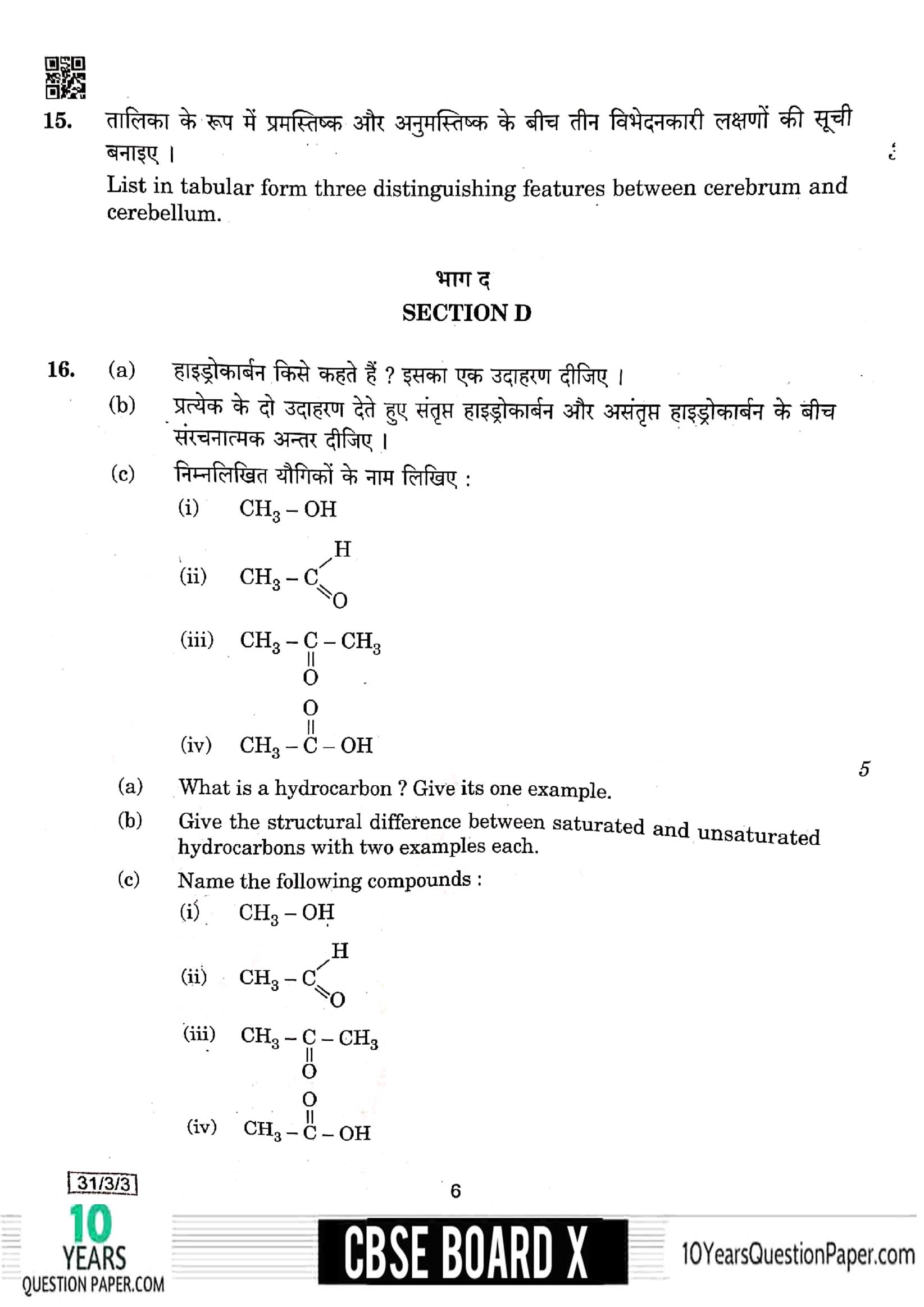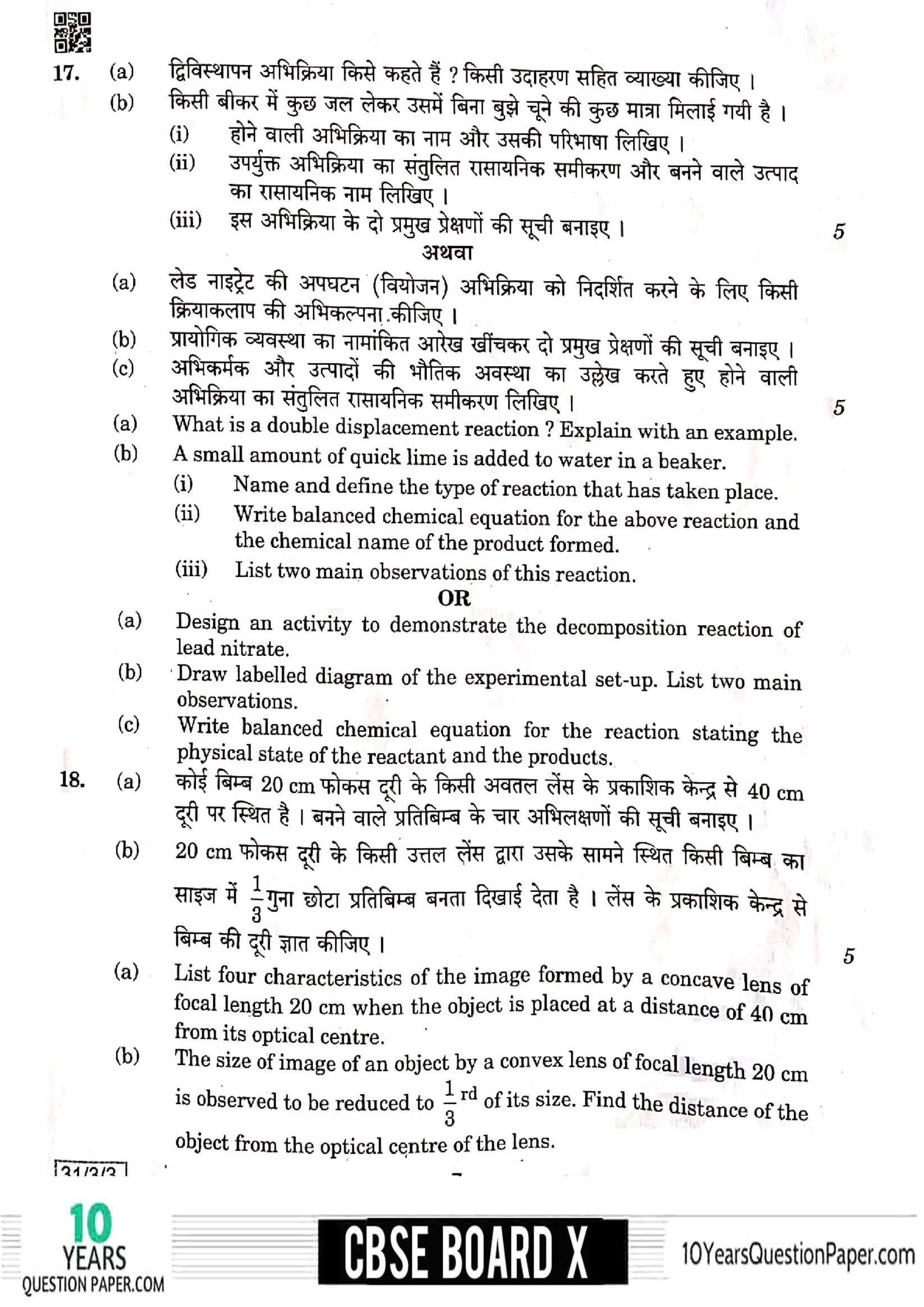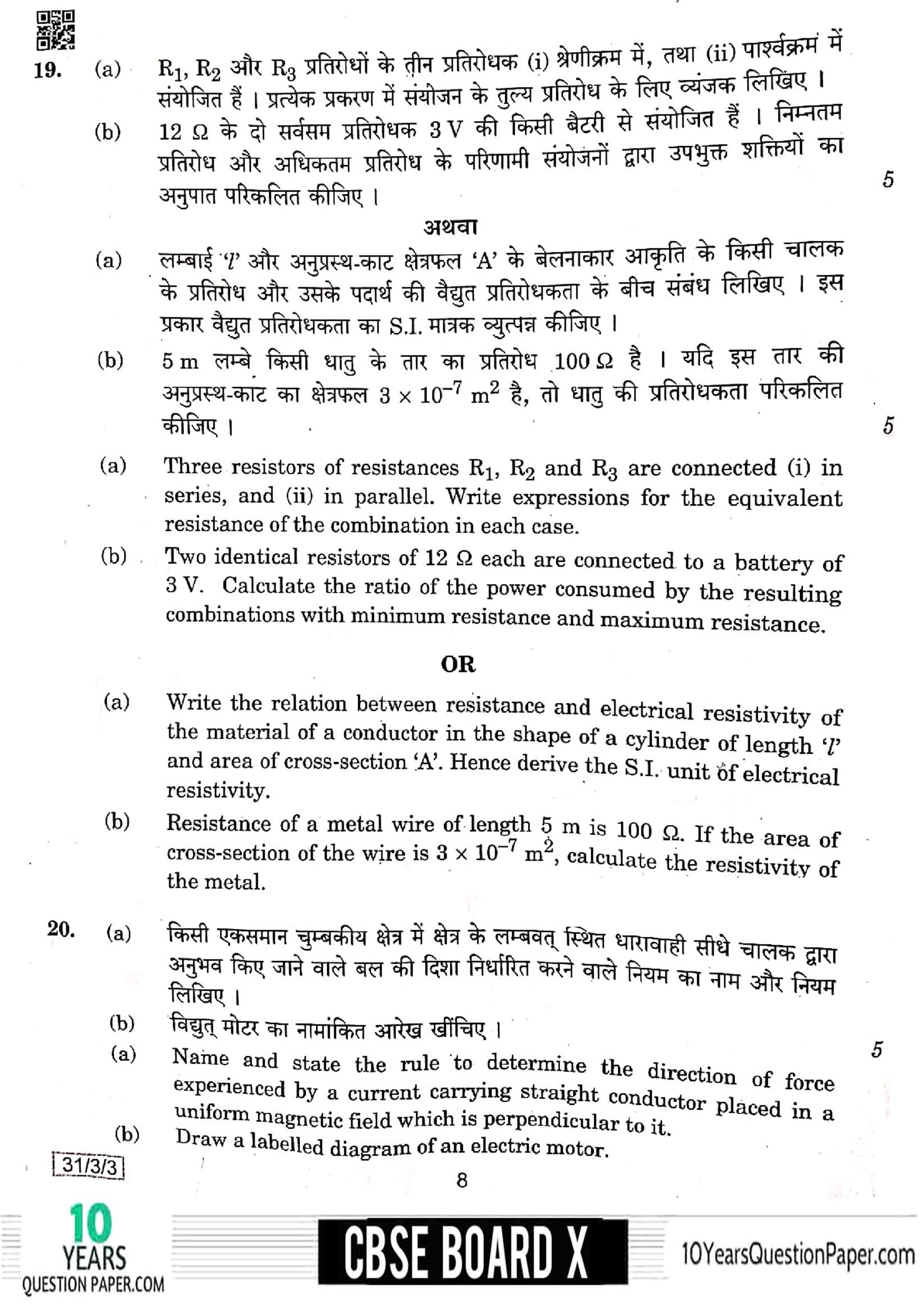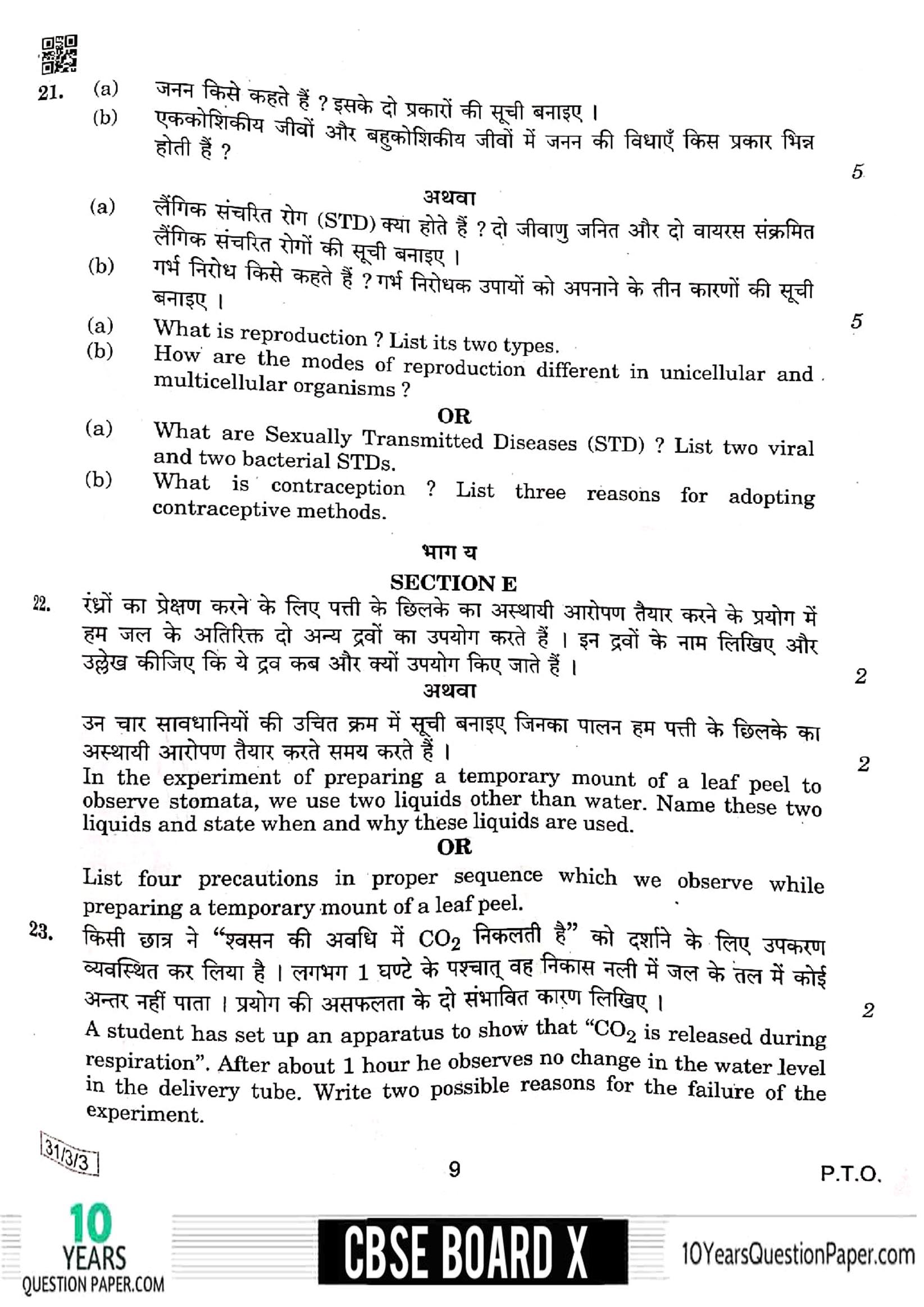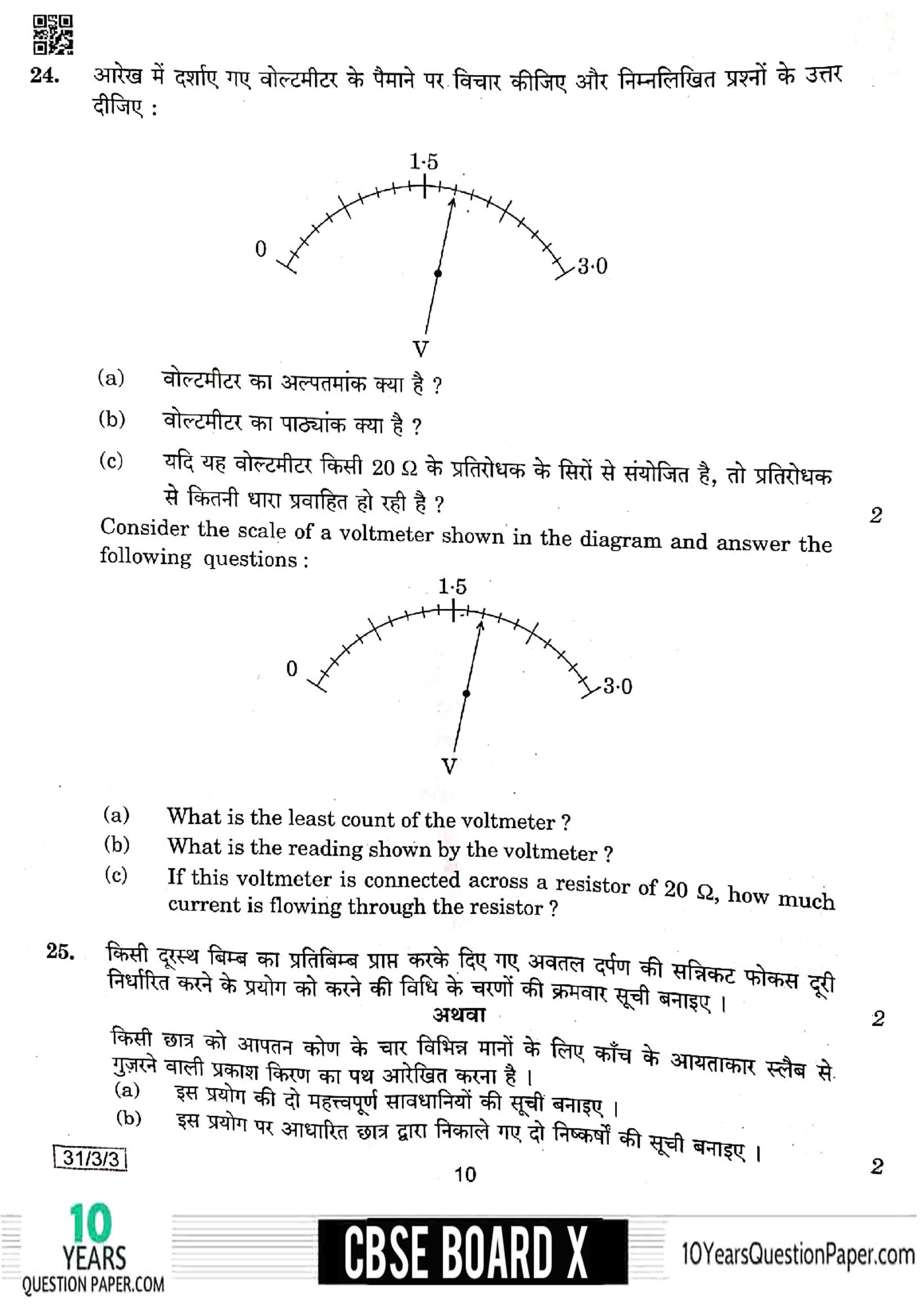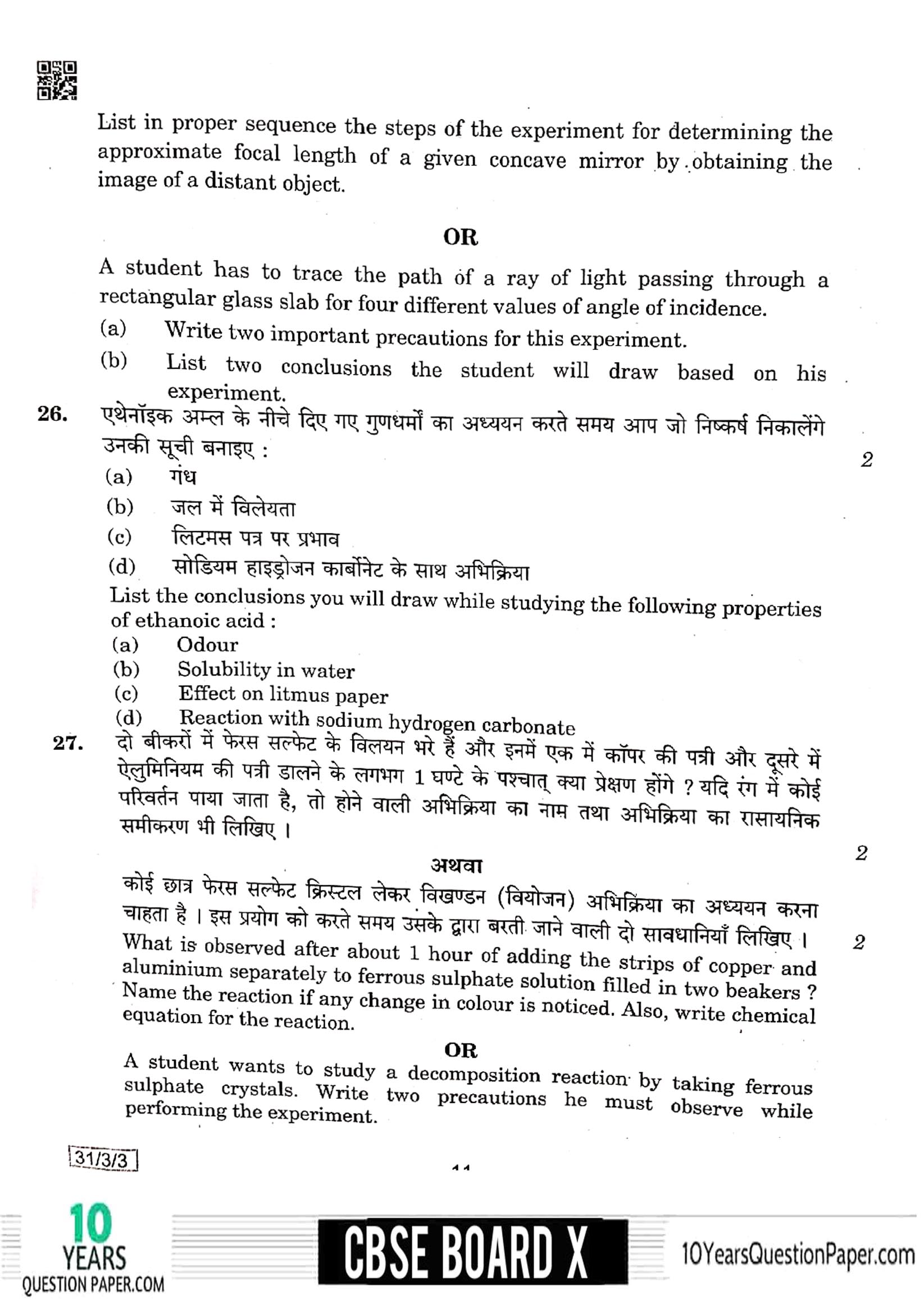 The Previous year CBSE 10 class 2018-2019 solved science is given below you can preview the question paper and download the paper in PDF and solve them at your school and home. Science CBSE board 2019 Syllabus for Class X of Maximum Marks 80 -Chemical Substances - Nature & Behavior (25 Marks), World of Living (23 Marks), Natural Phenomenon (12 Marks), Effects of Current (13 Marks), Natural Resources (07 Marks).
So students preparing for the 2020 examination download and preview the question paper and try to solve this CBSE class 10 Science Previous Year Questions 2019 in your school, this will help you to upgrade your exam preparation and boot your result. If you find the previous year question paper helpful do share this with your friends.

Hey! So, have you start solving the CBSE Class 10 Science 2019 Previous Year Question Paper?