CBSE 2018 Accountancy Question Paper for Class 12
Board : CBSE Year : 2018 Subject : Accountancy Class : 12
Download Free CBSE Board 2018 Accountancy paper of class 12 that was held on March 2018 is in PDF and are solved by expert teachers for C.B.S.E. students. The solution has been carefully designed by our panel of Expert Teachers to make it easiest for the students to study and succeed in their CBSE board exams. So students having doubt can download the previous year accounts 2018 board question paper in PDF for Free.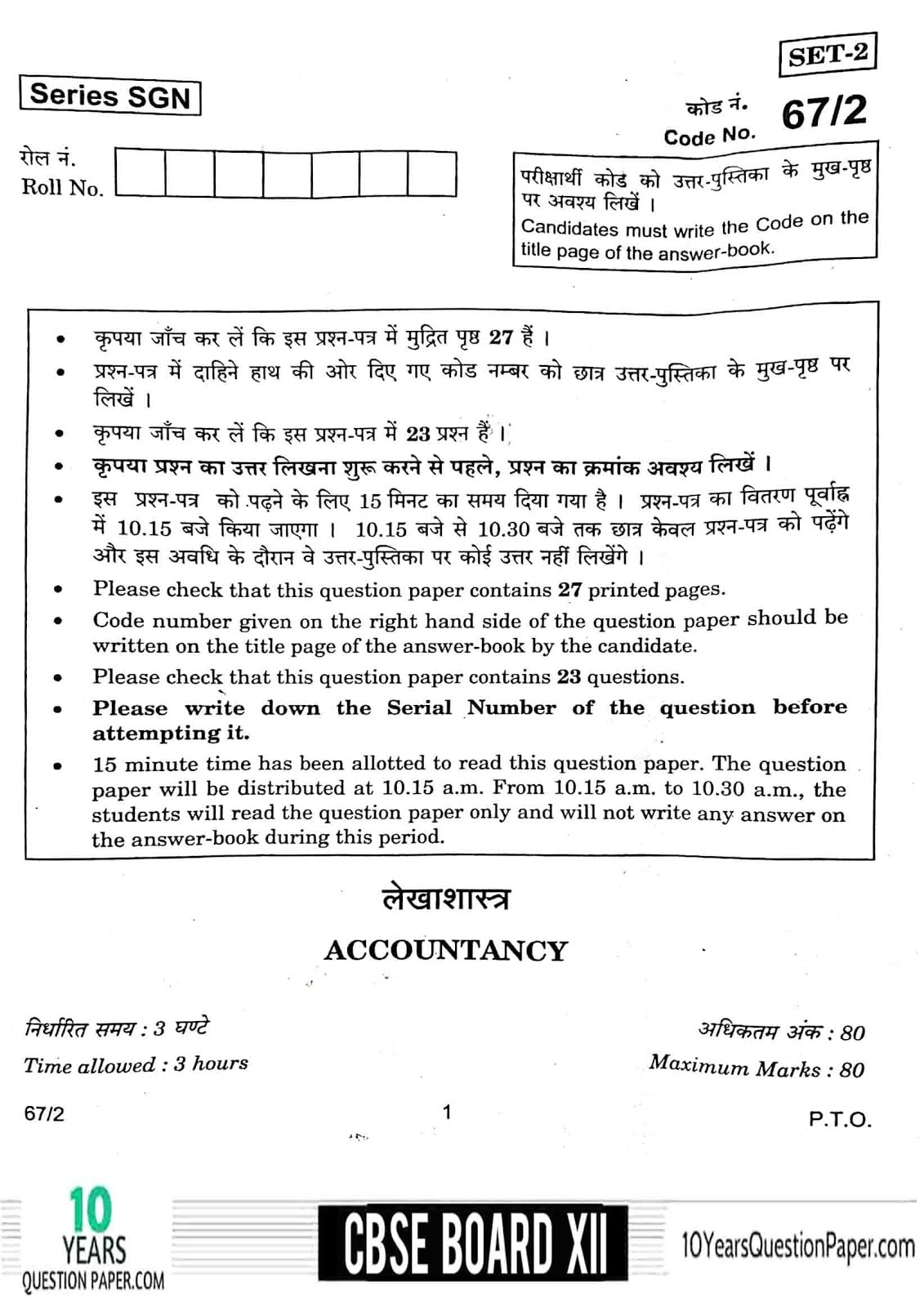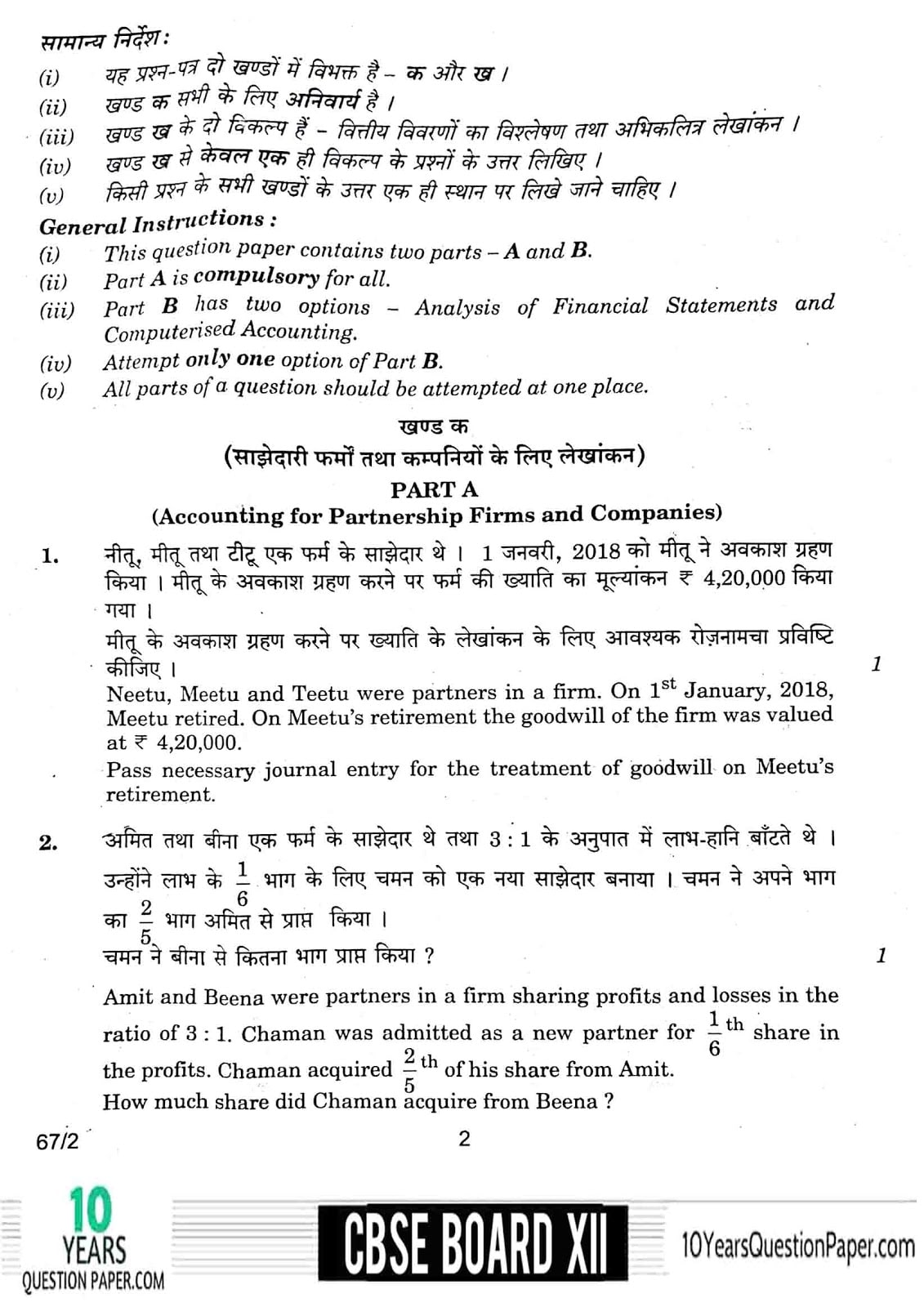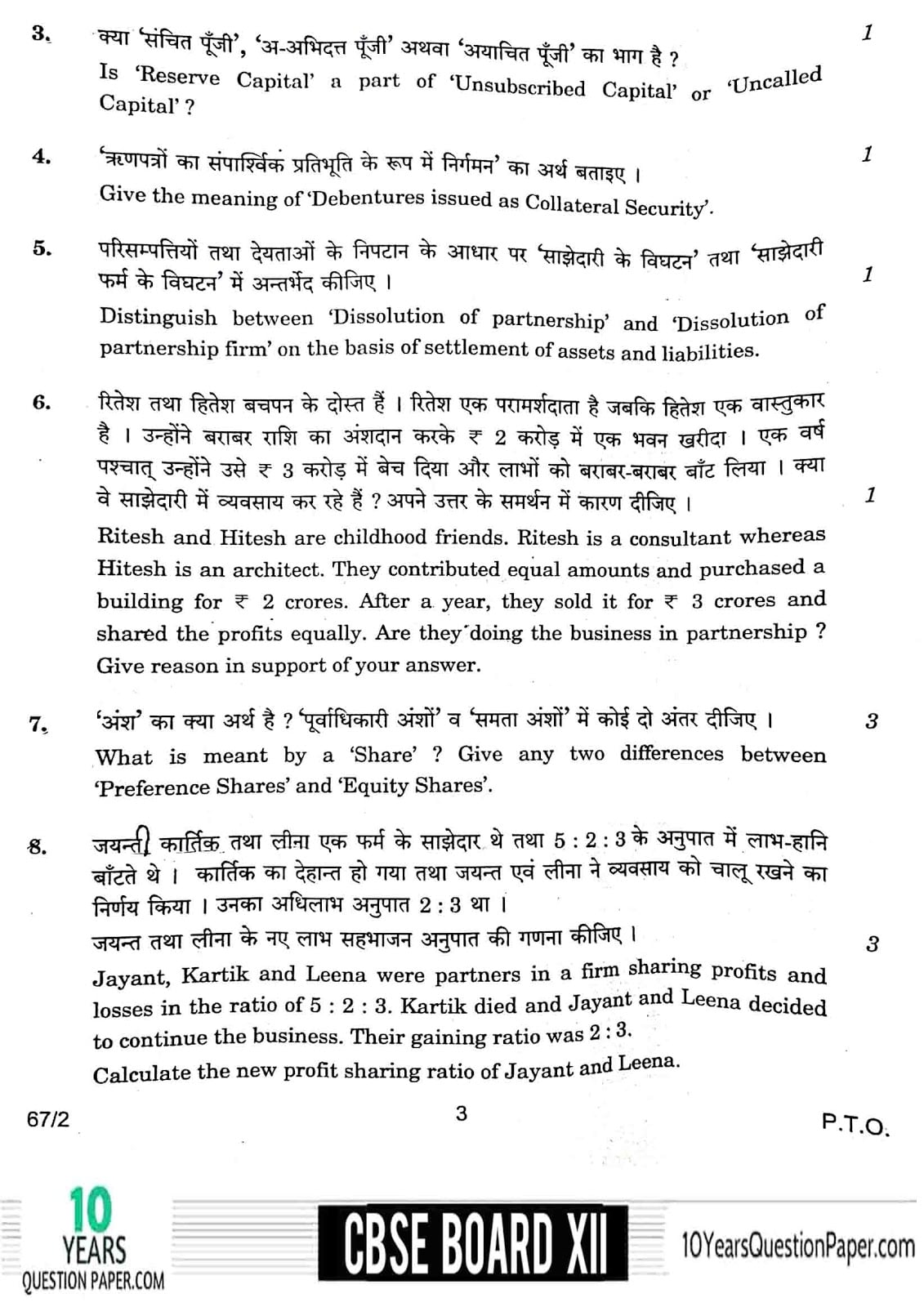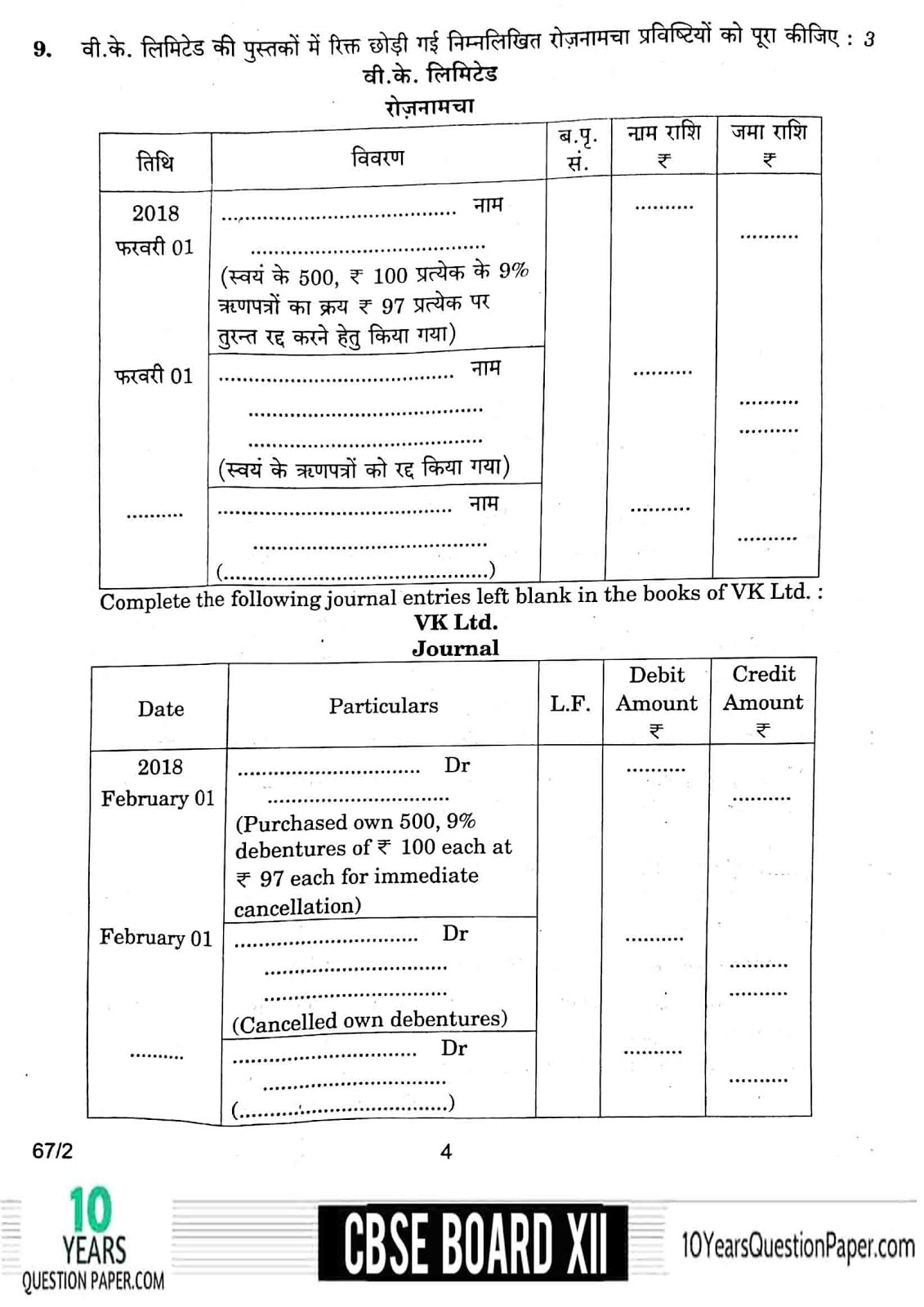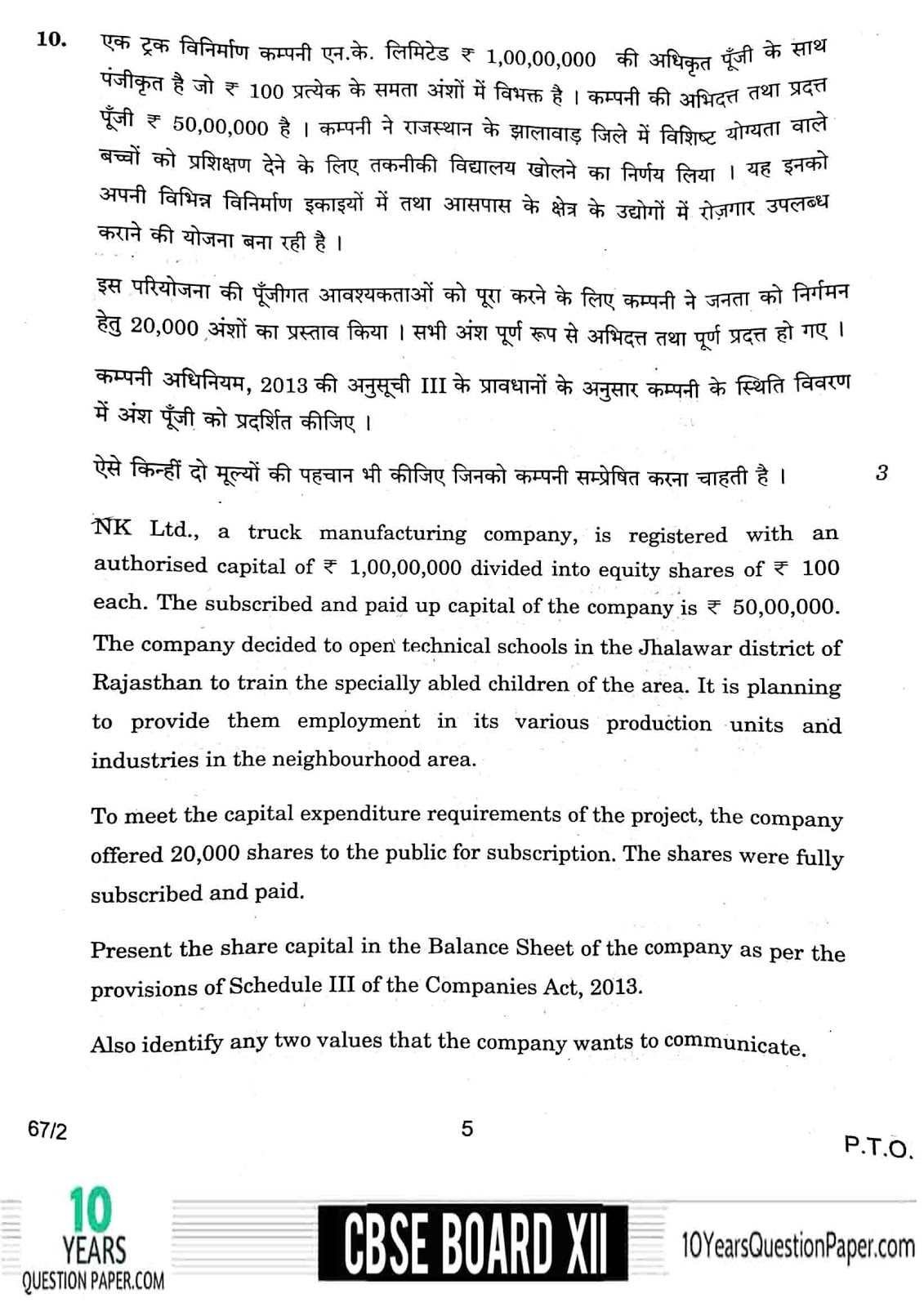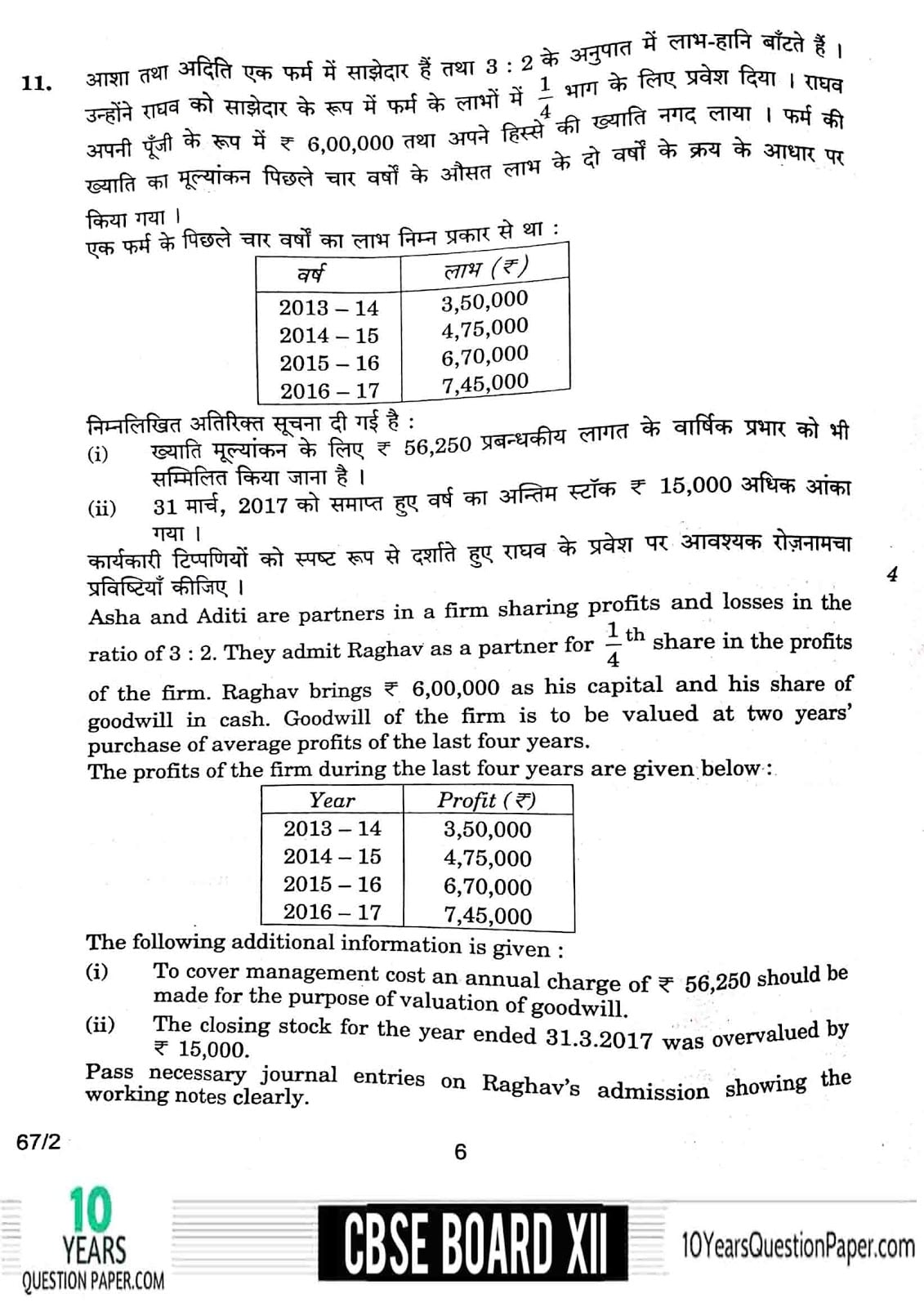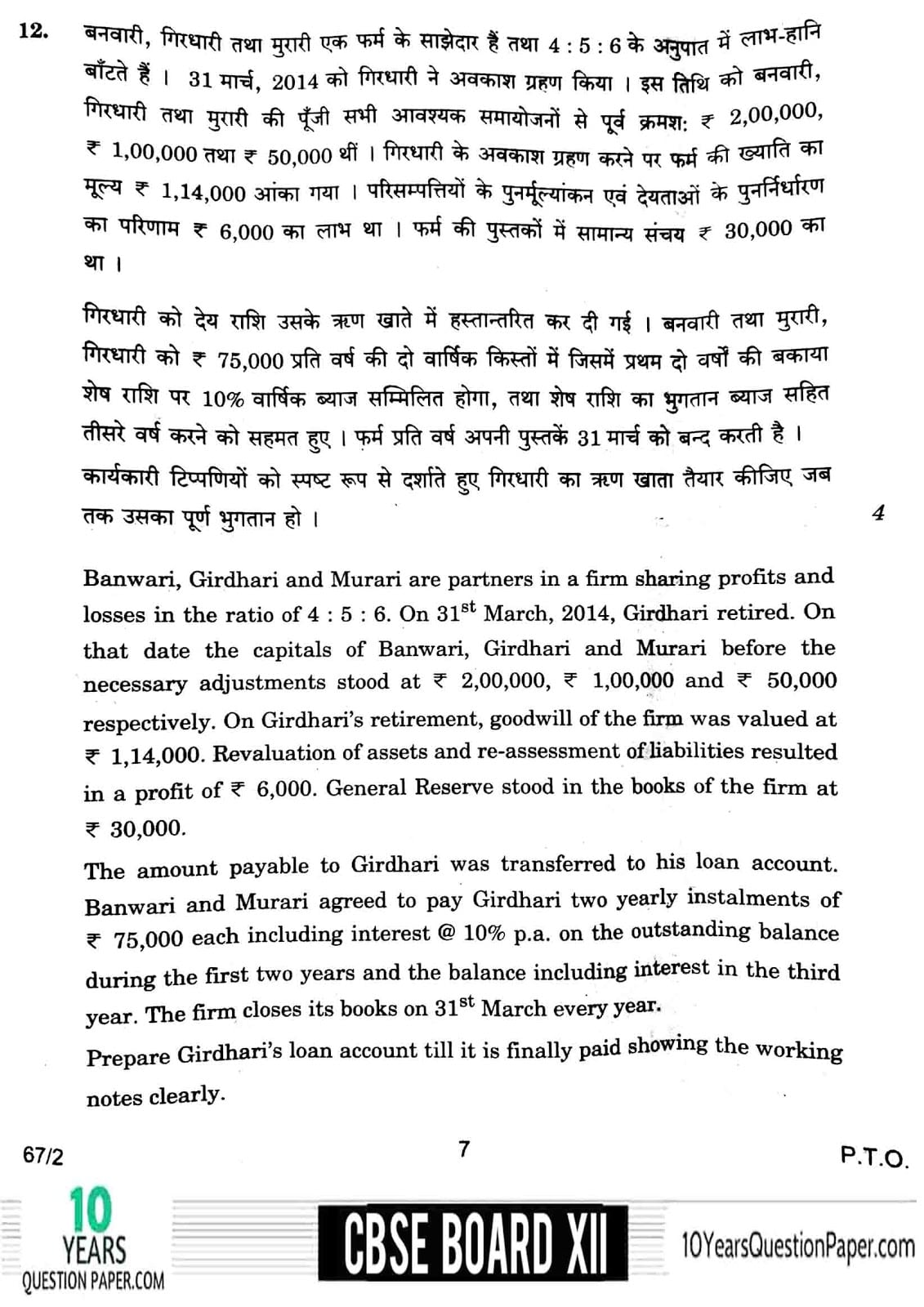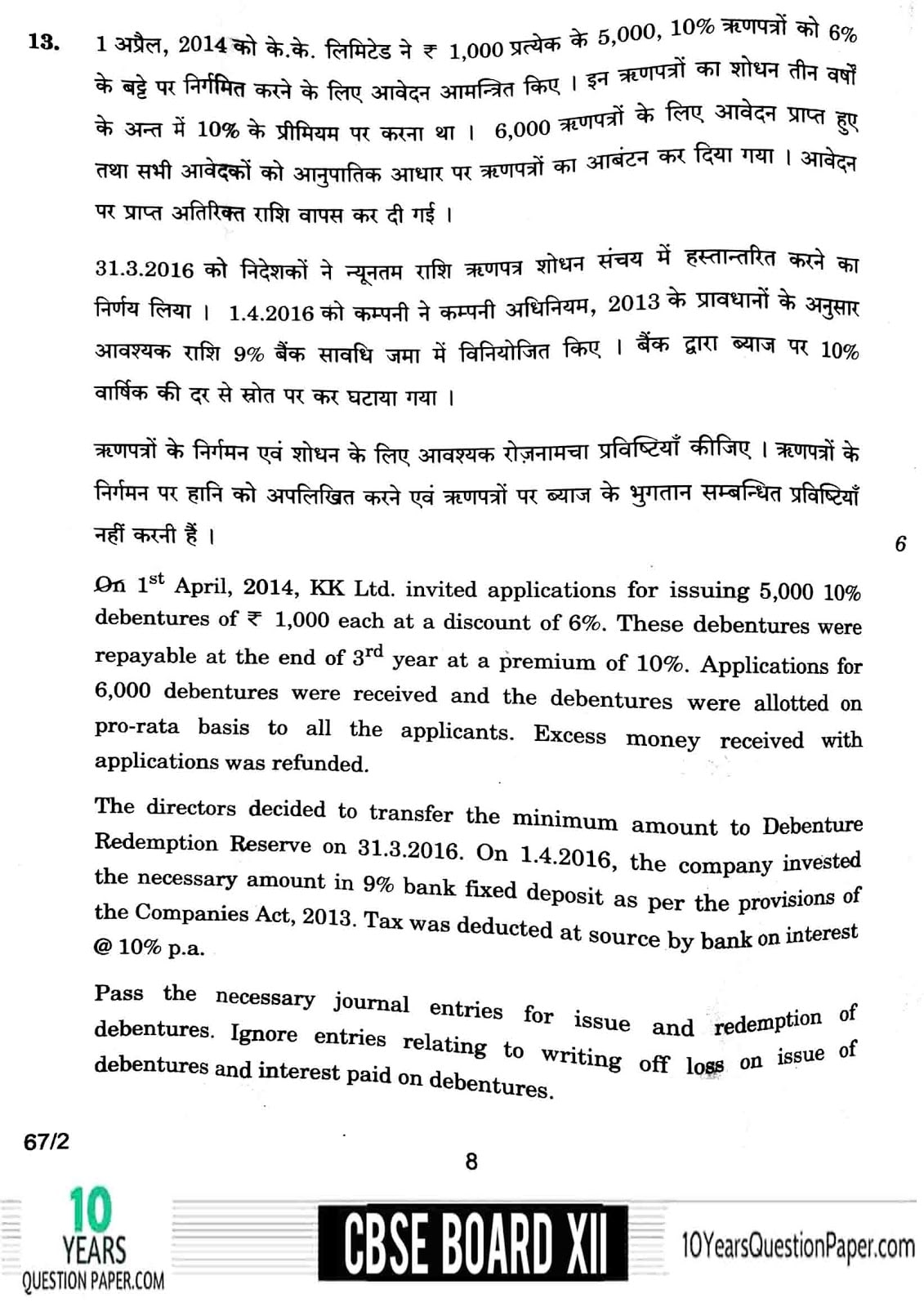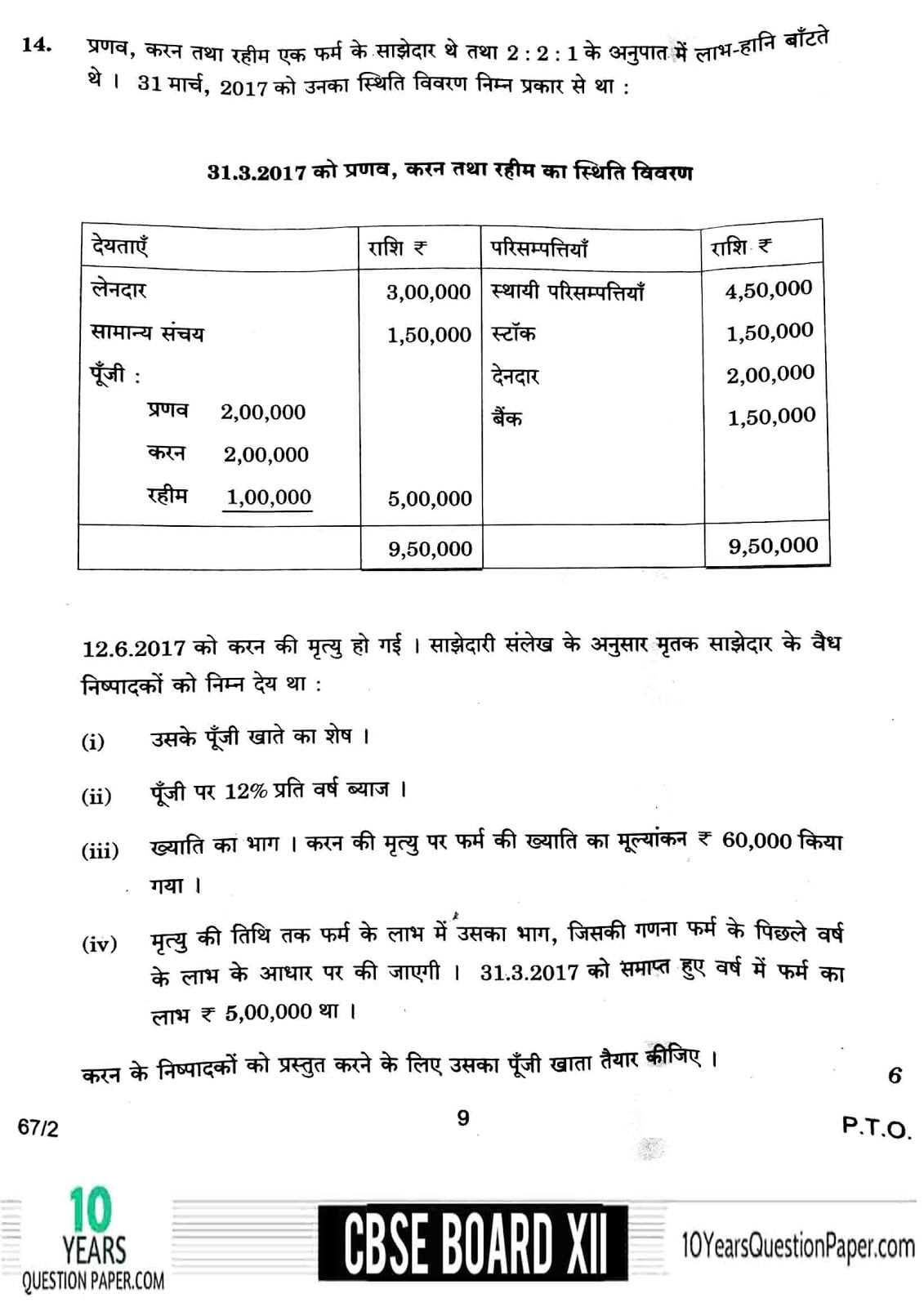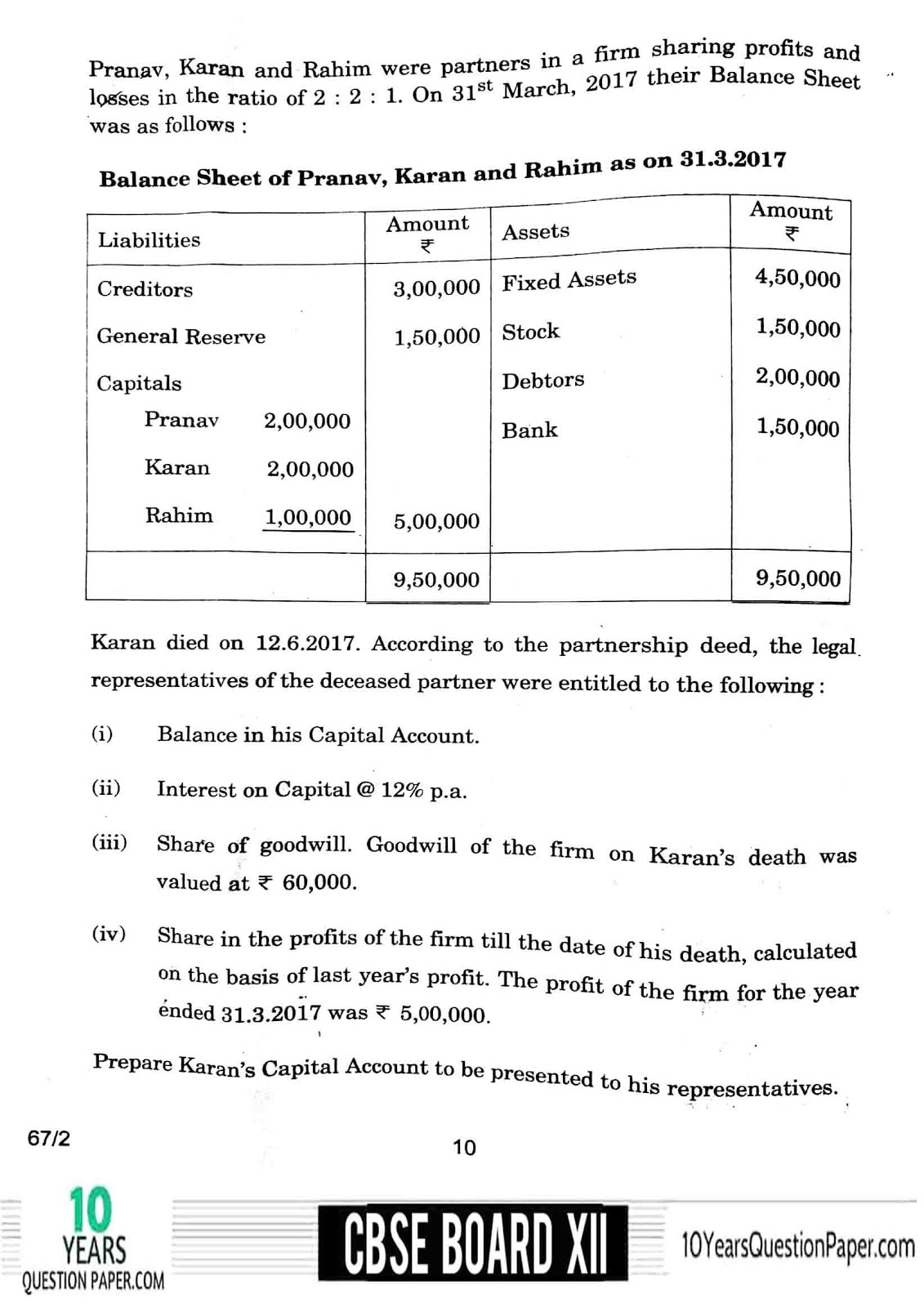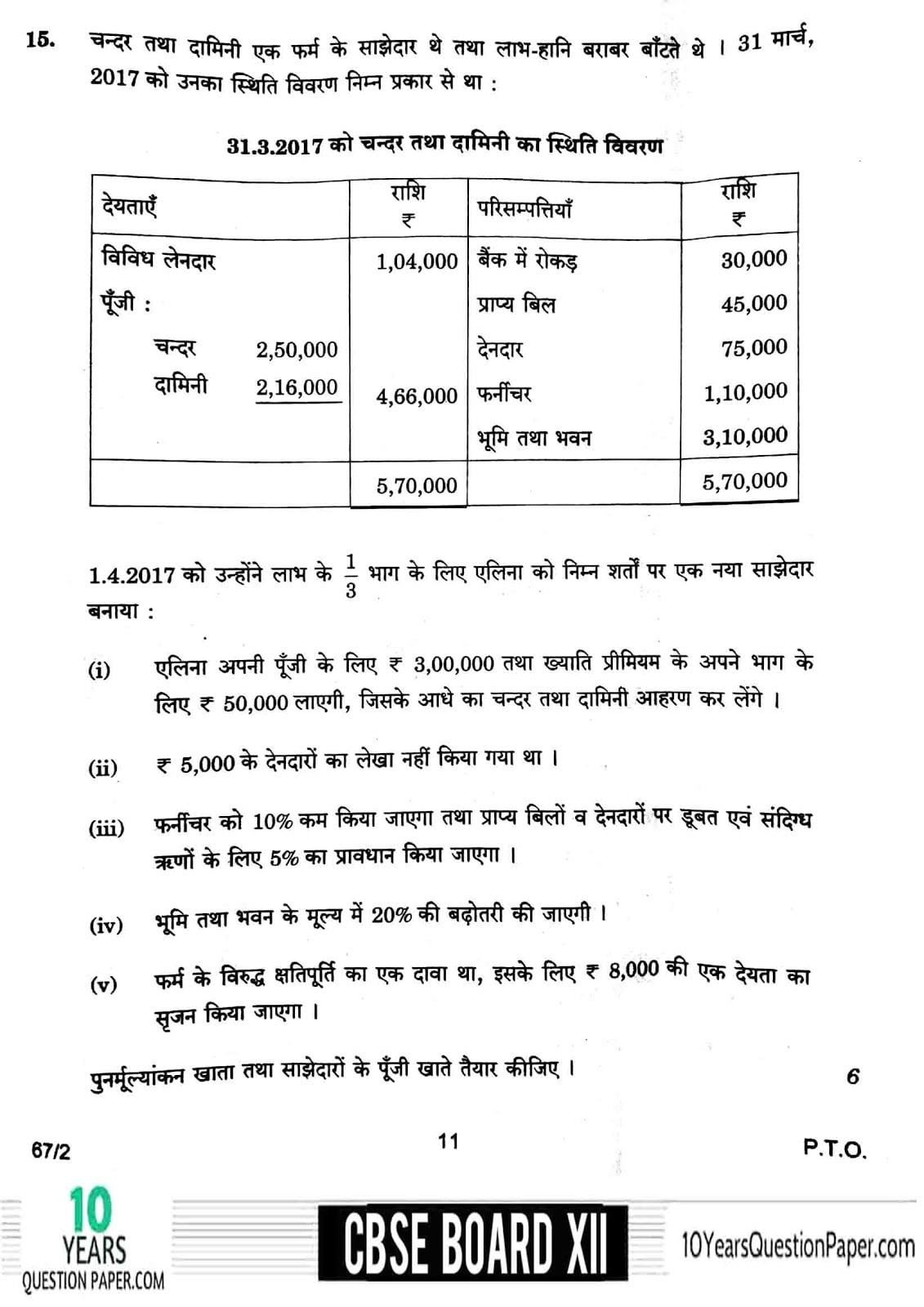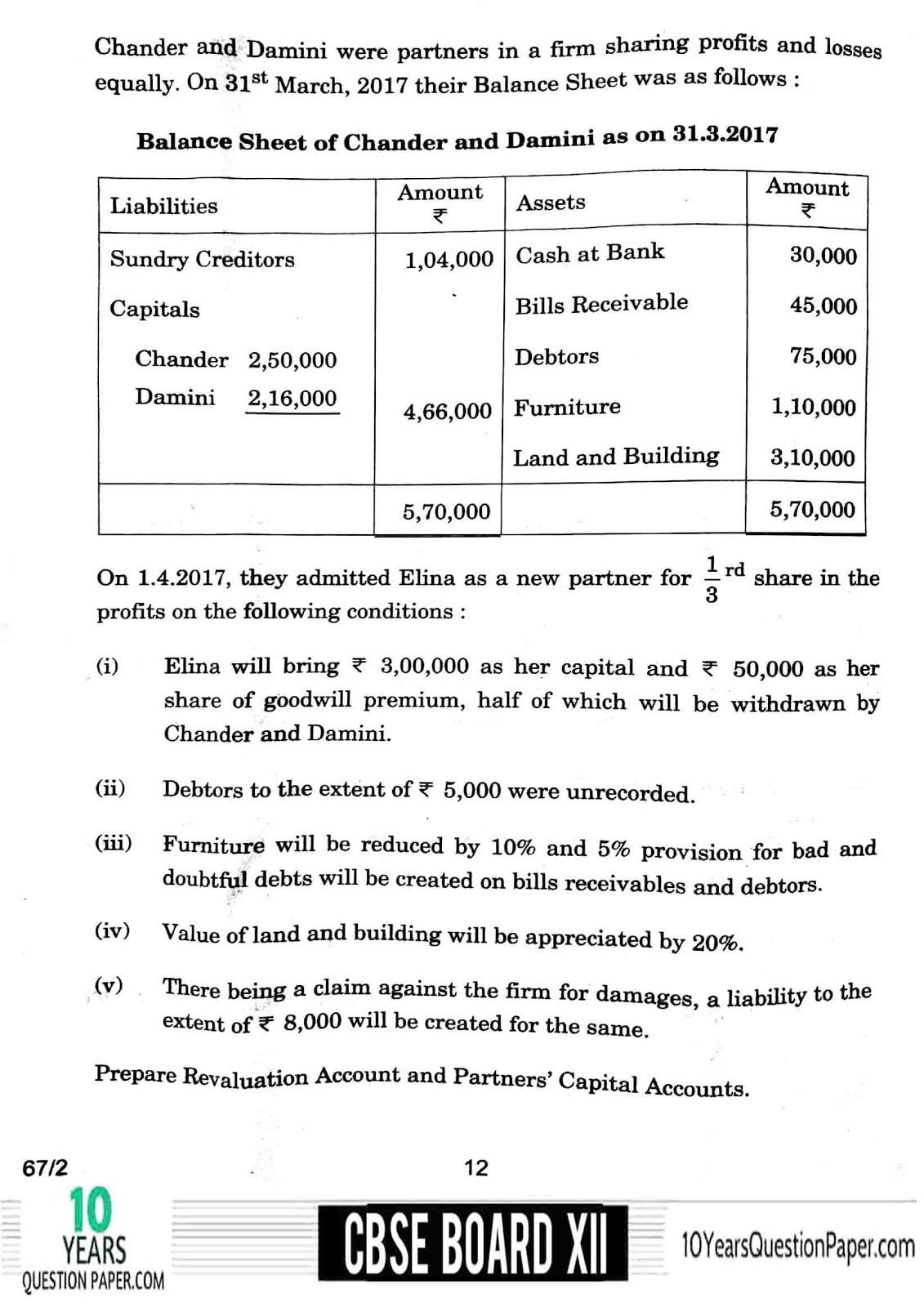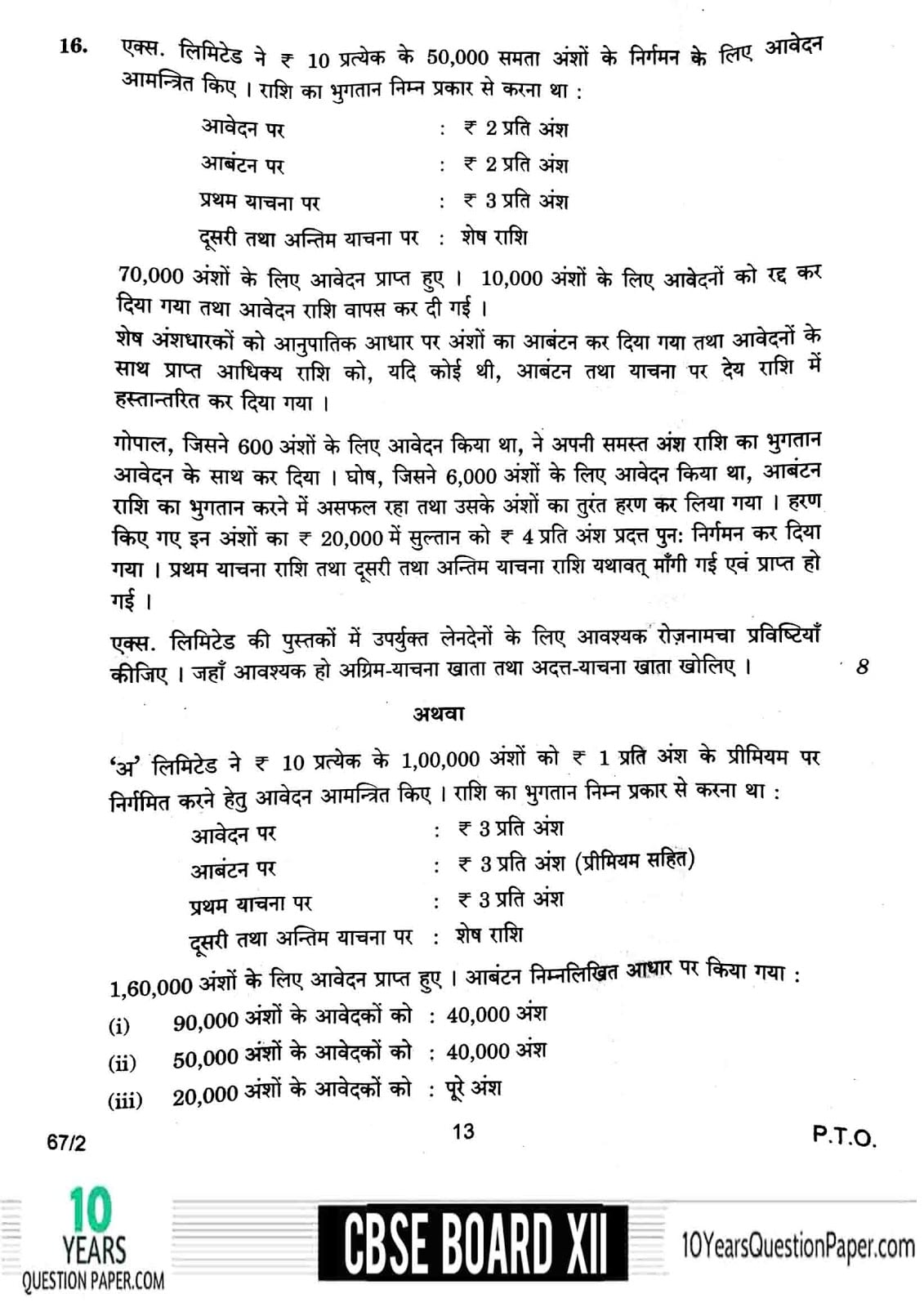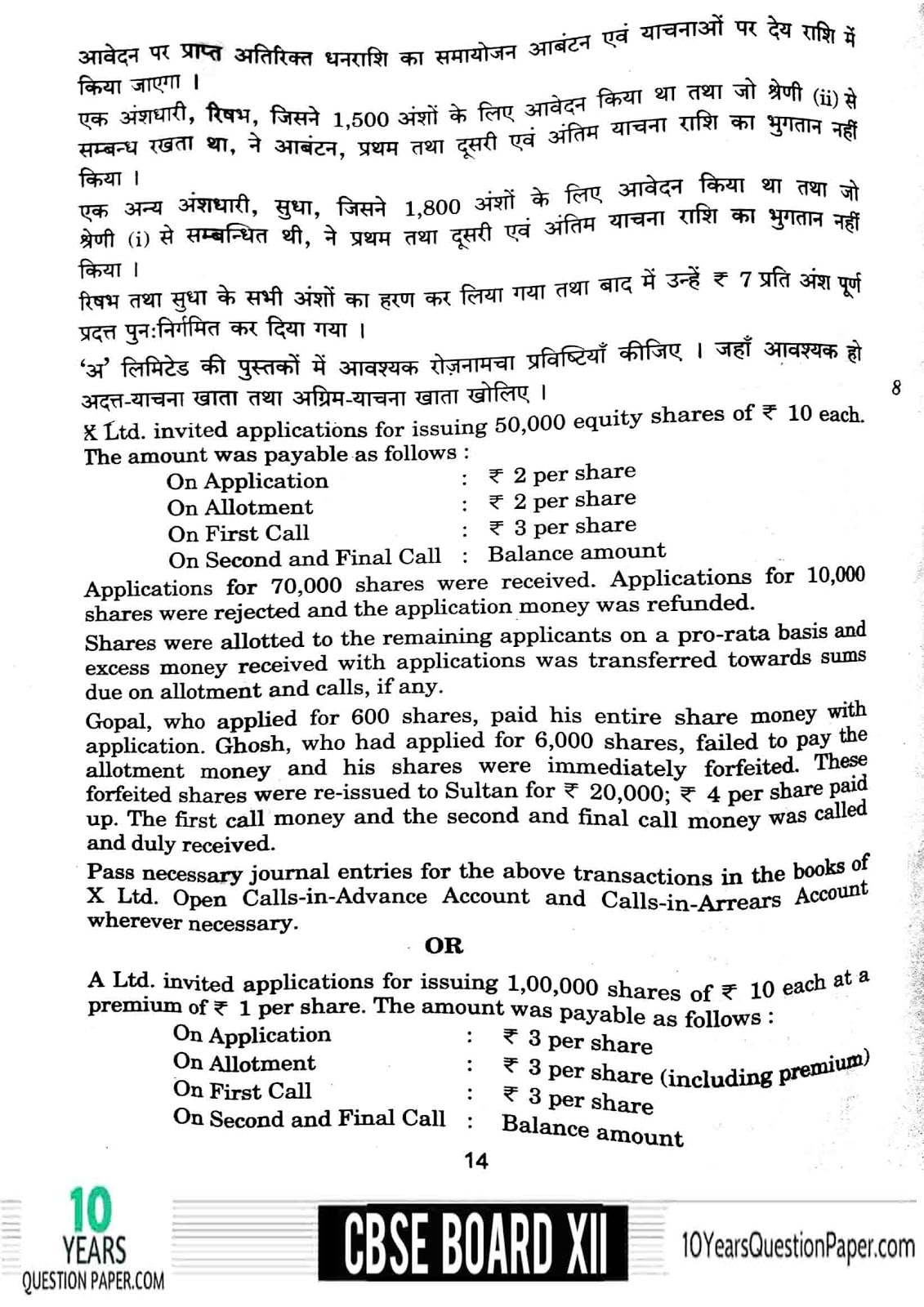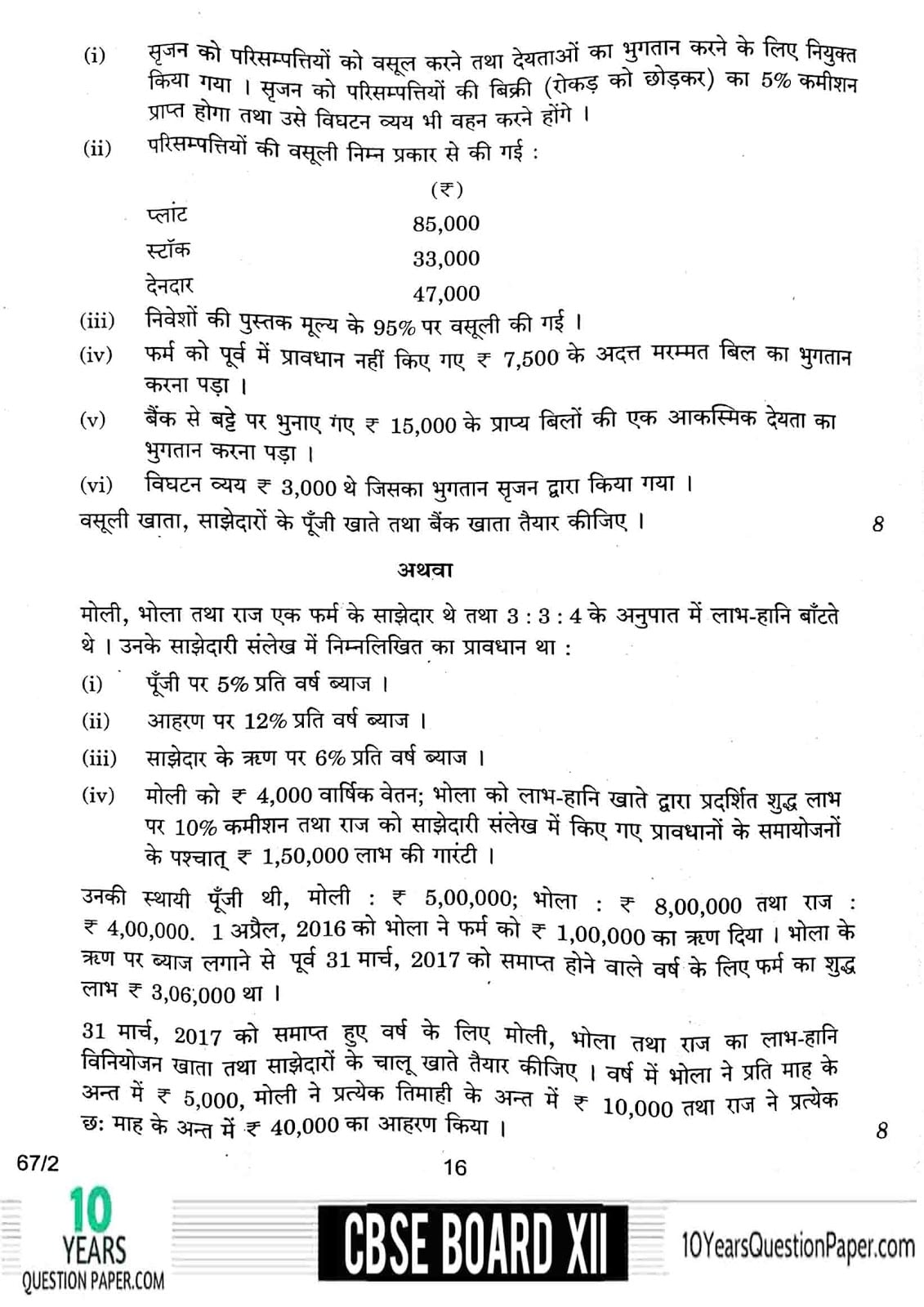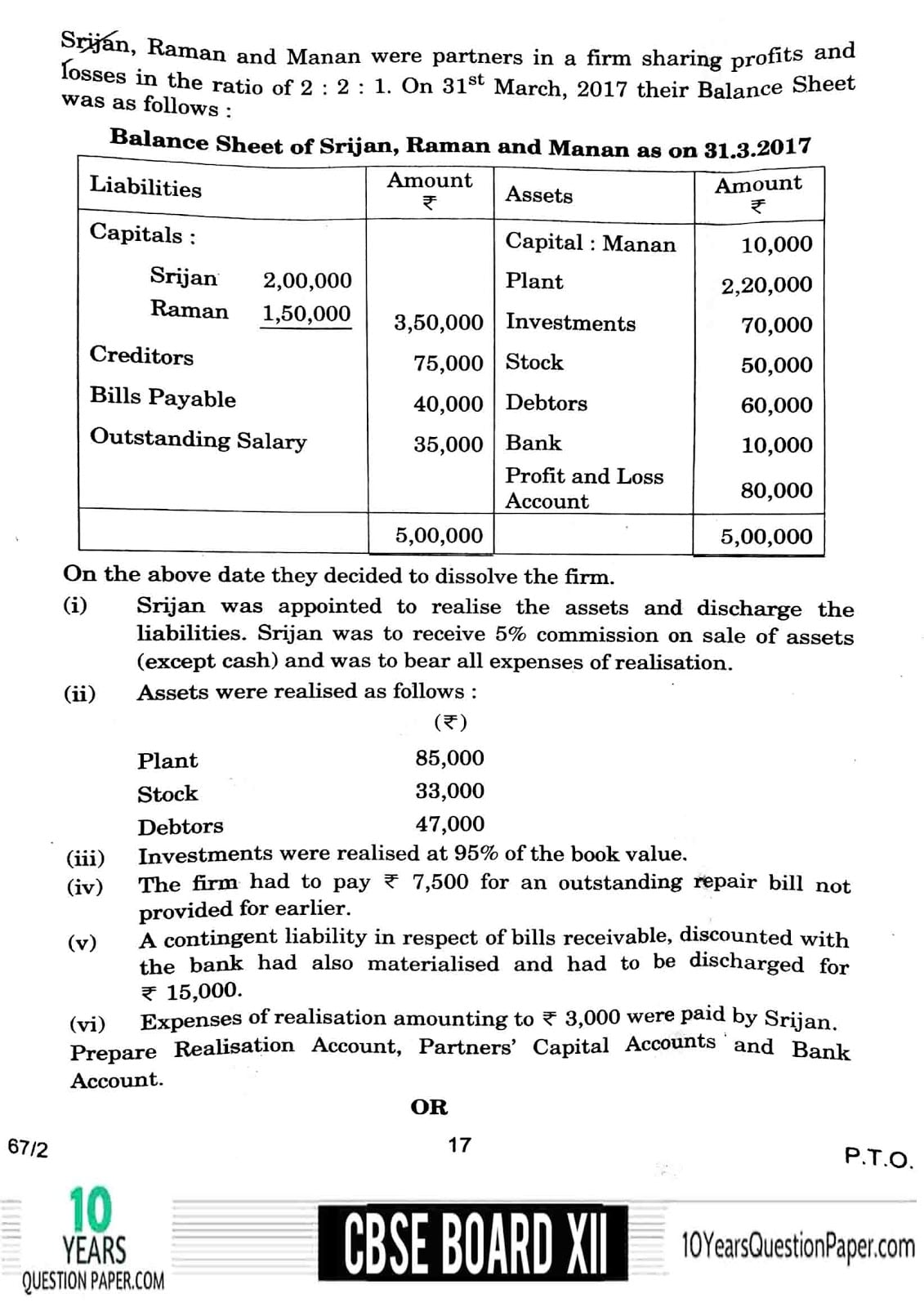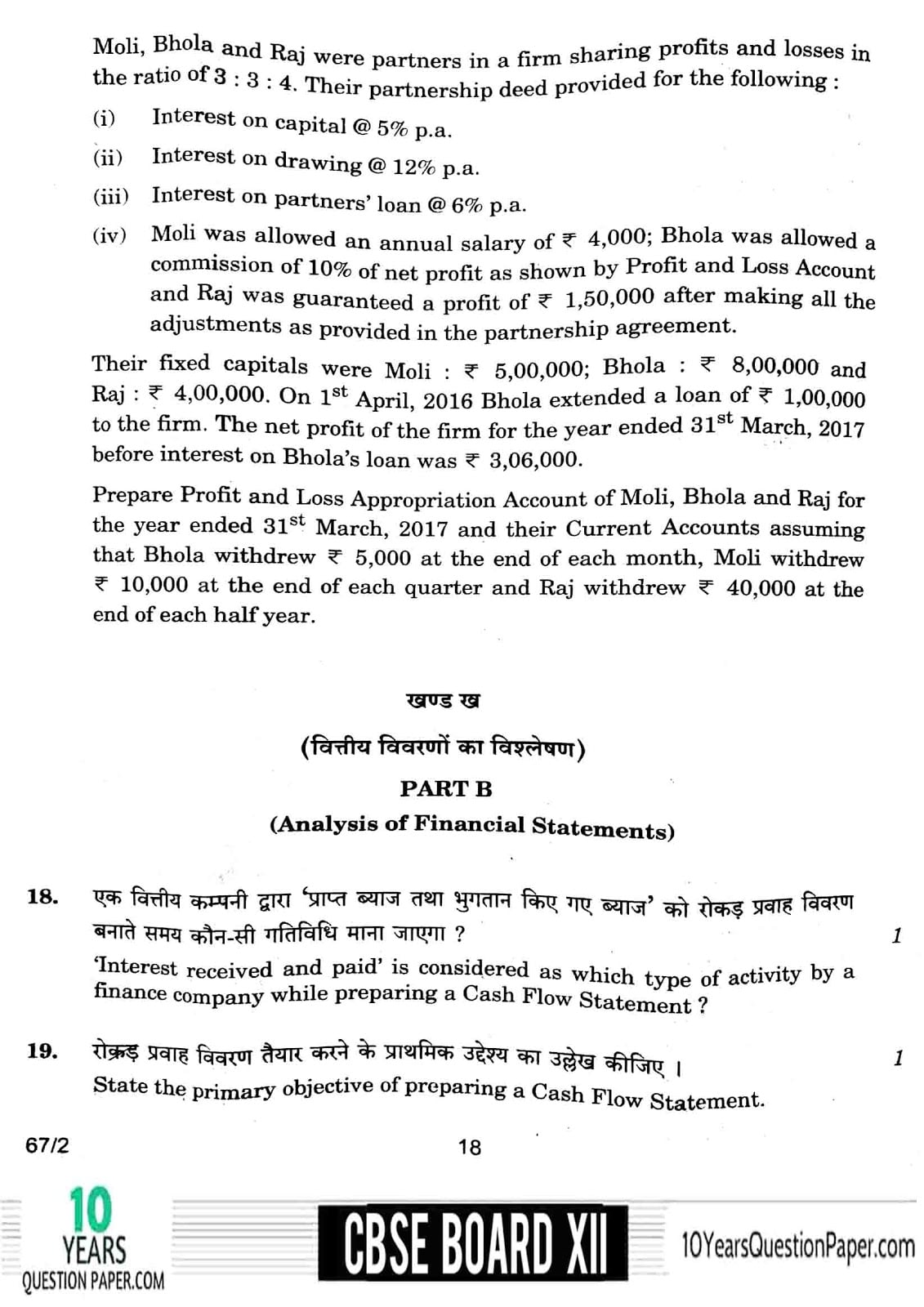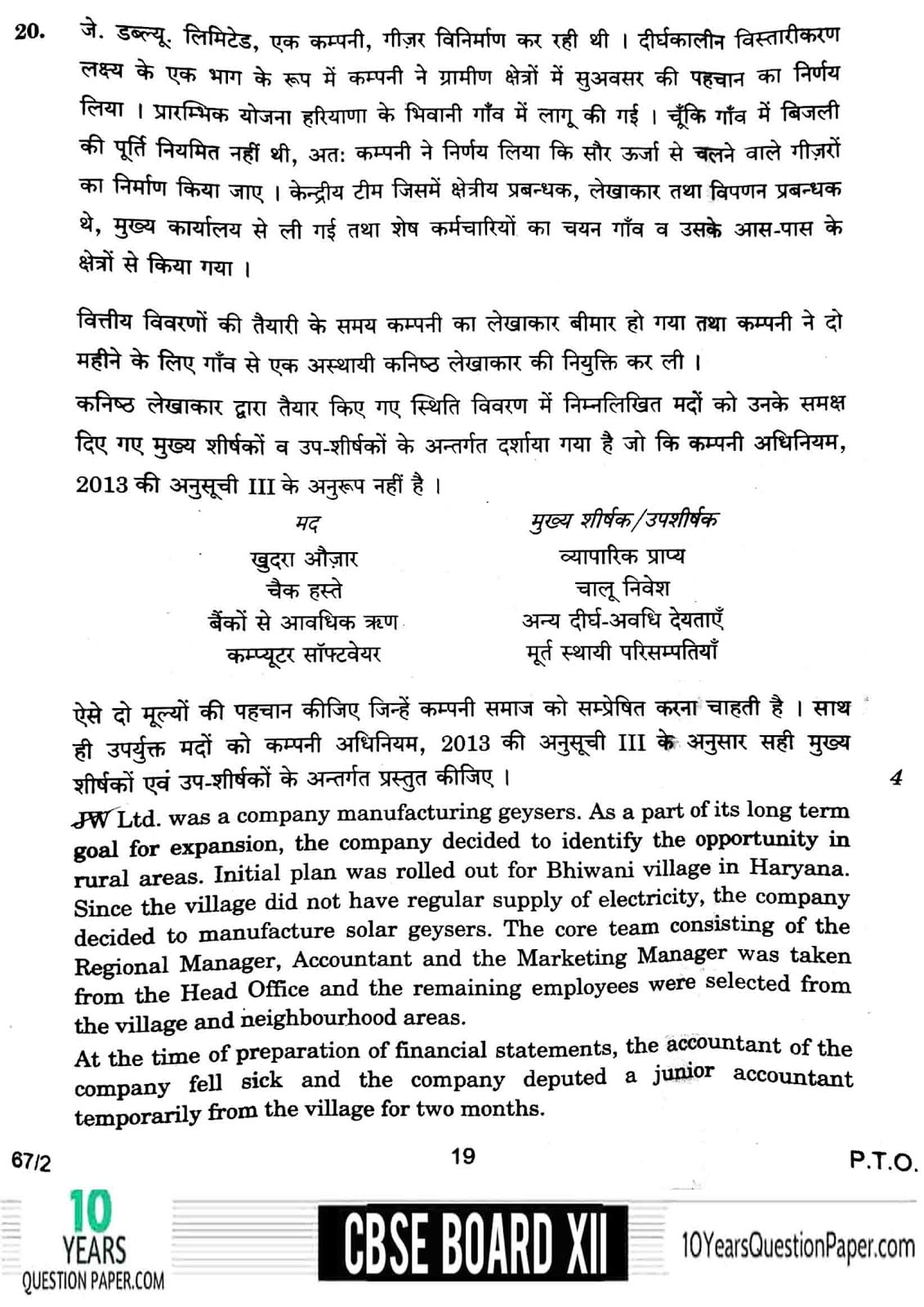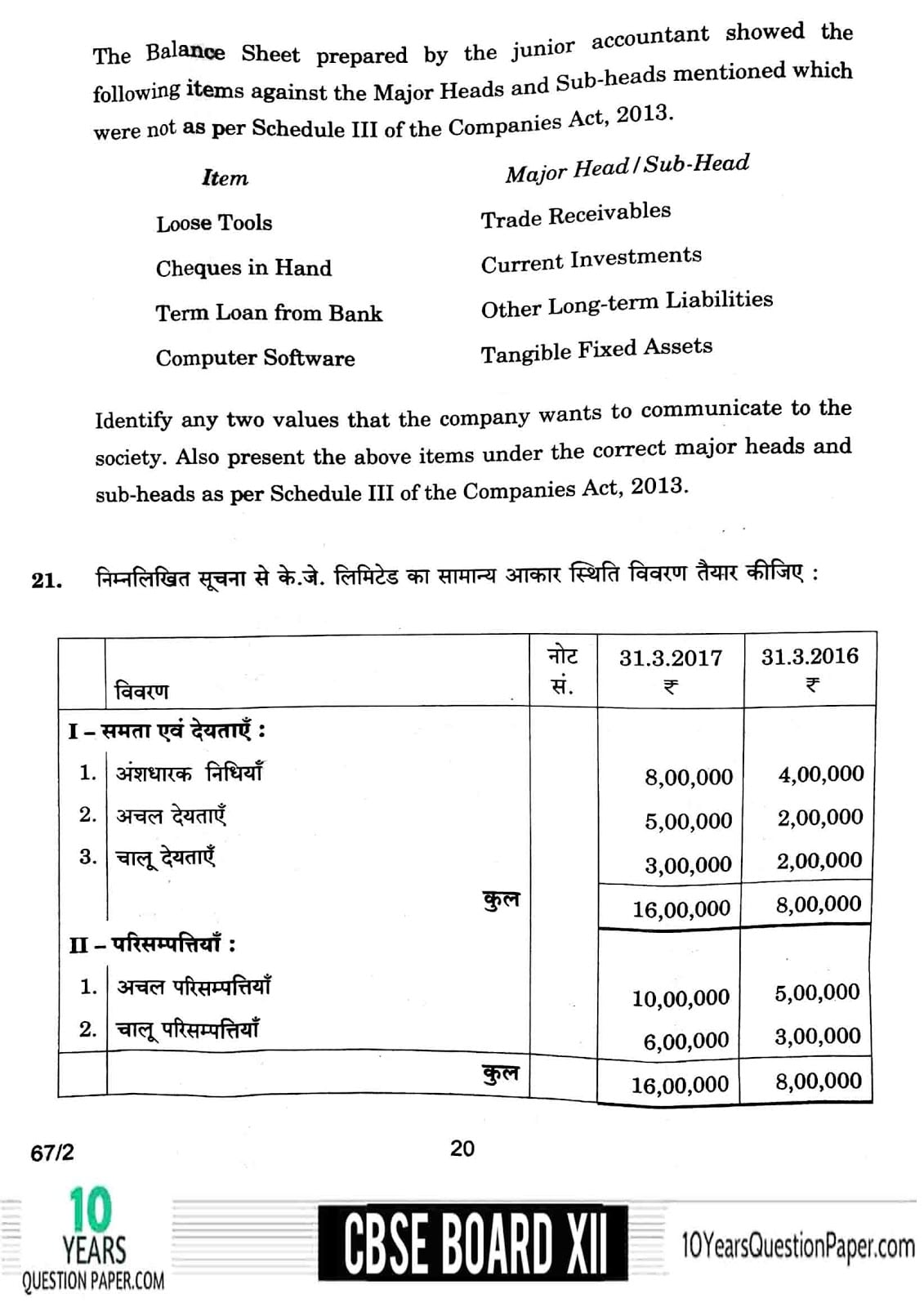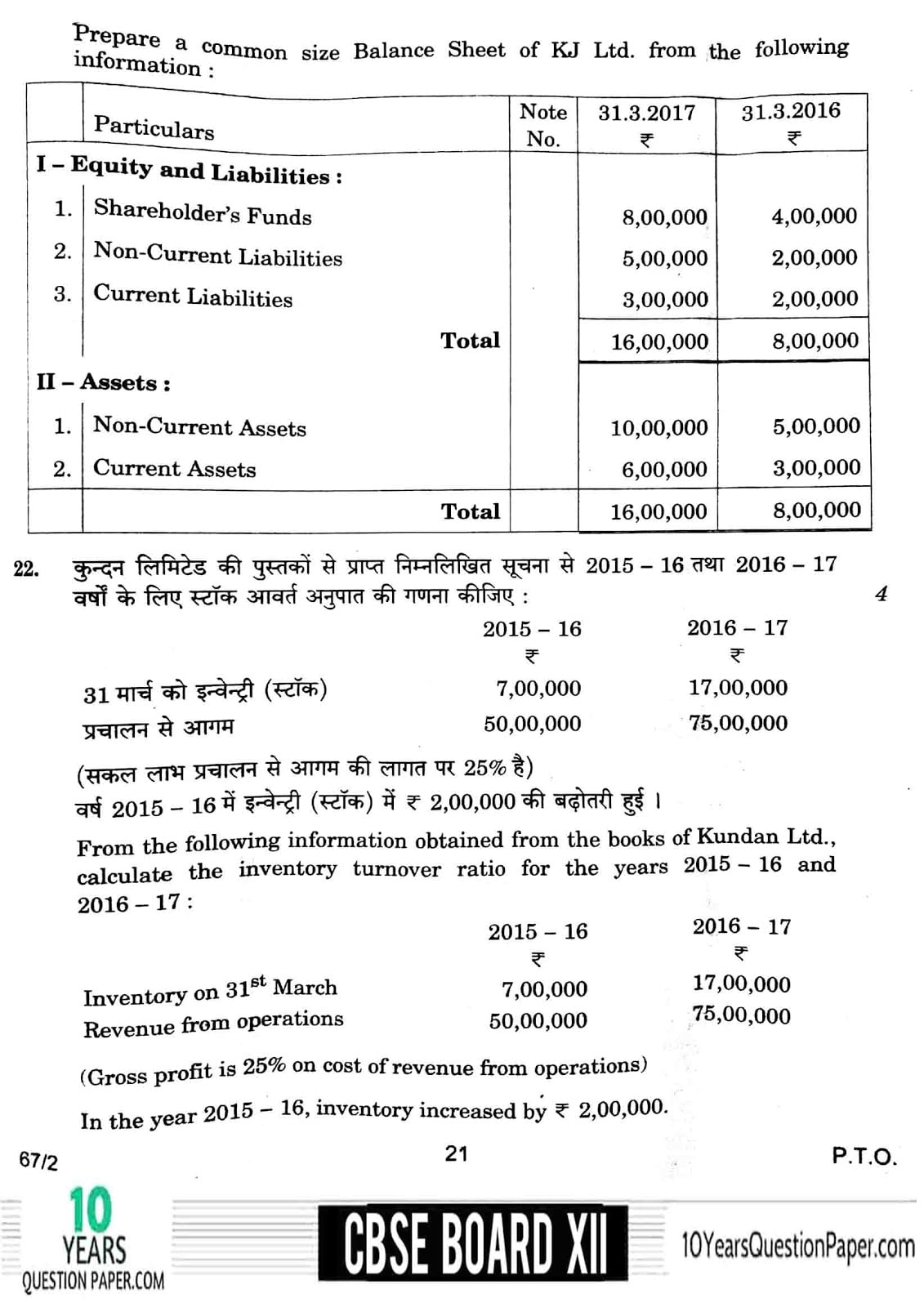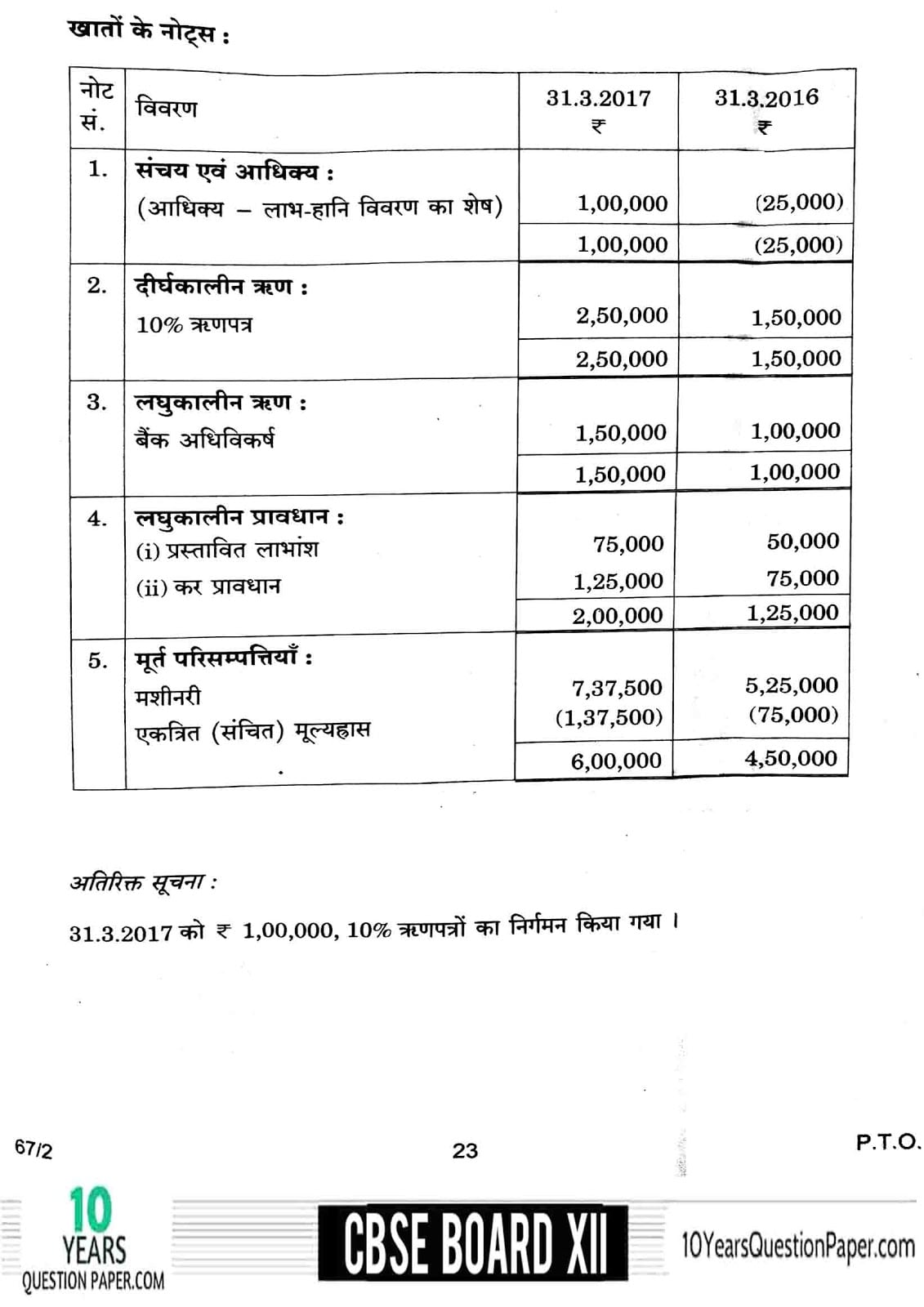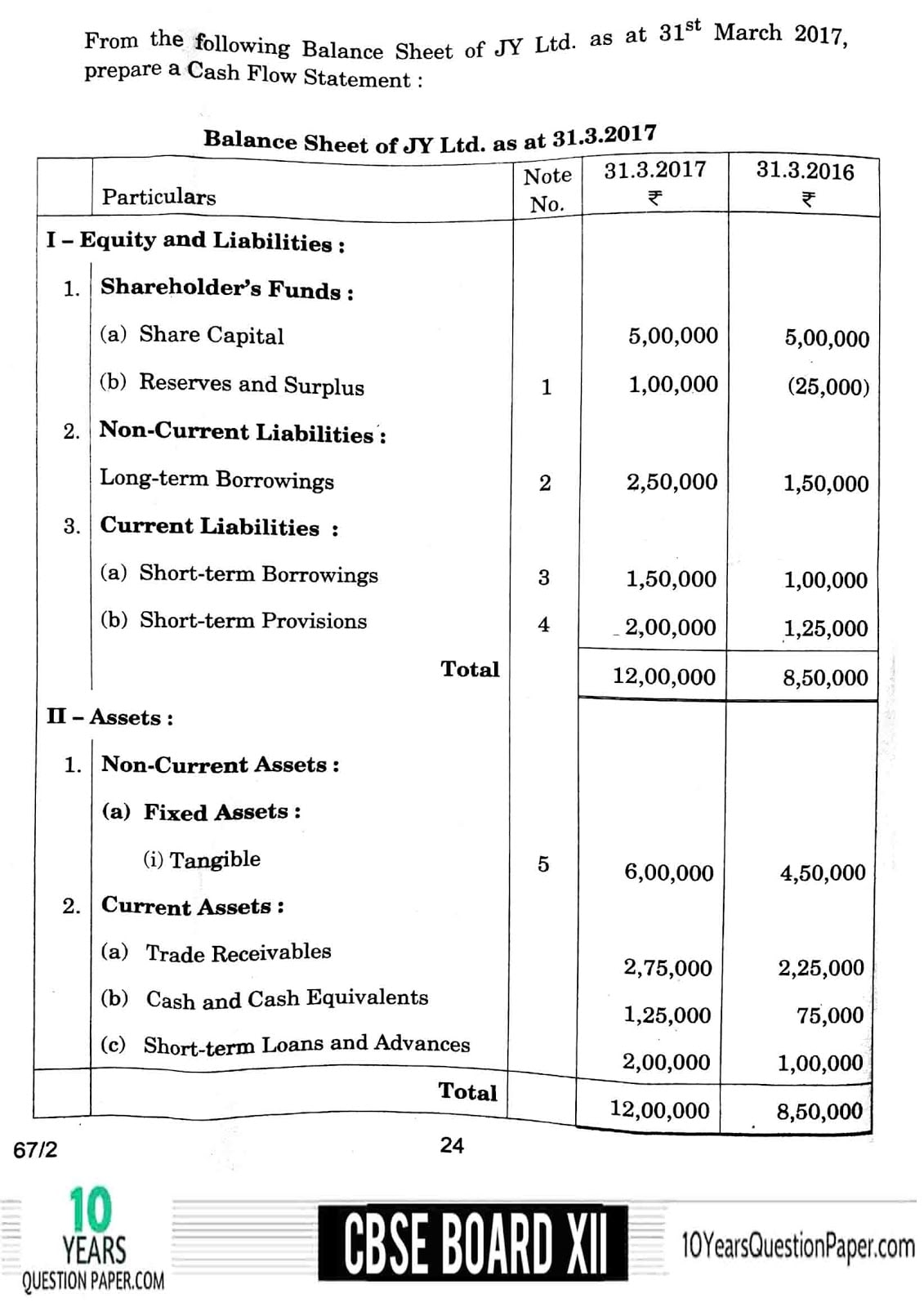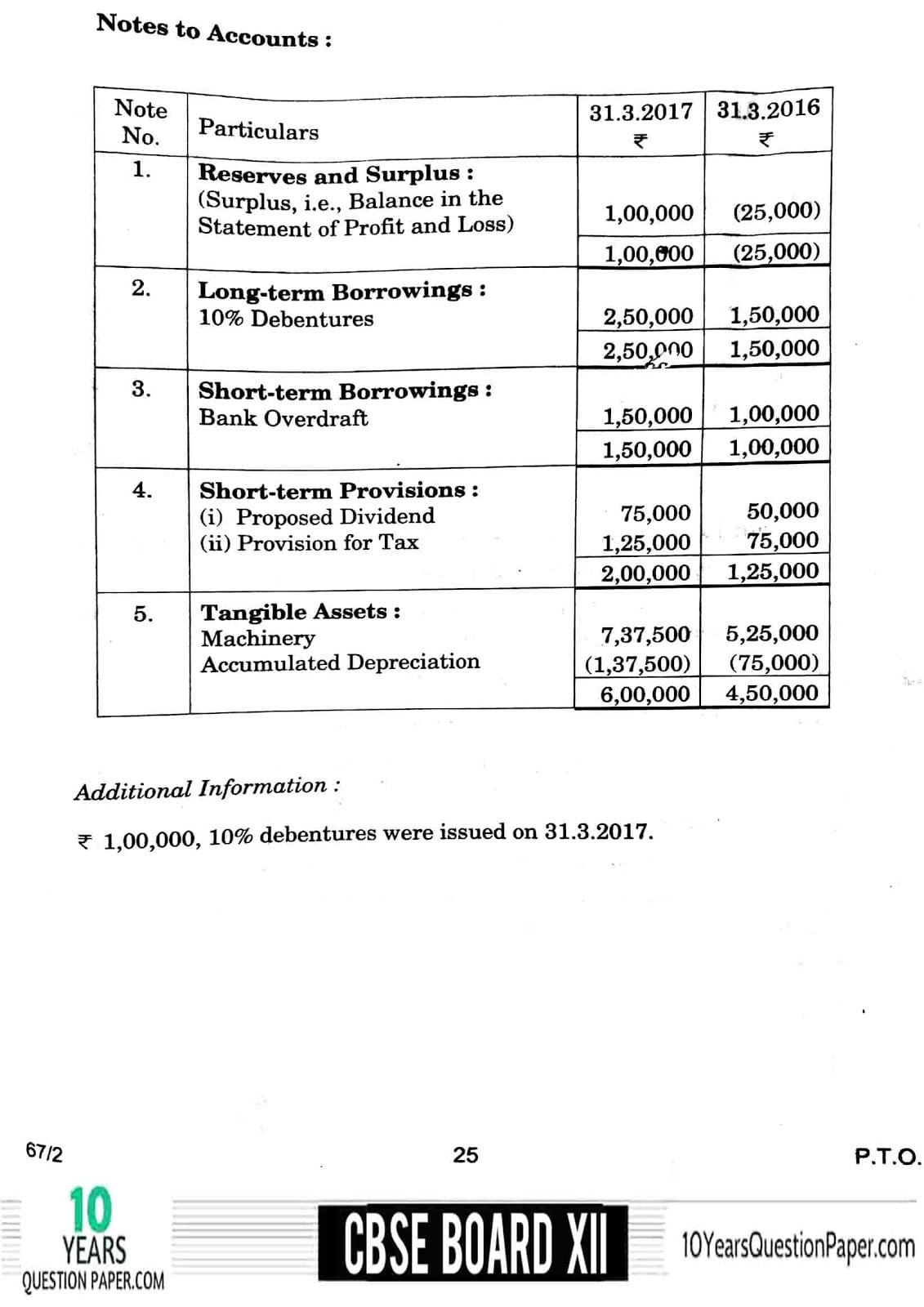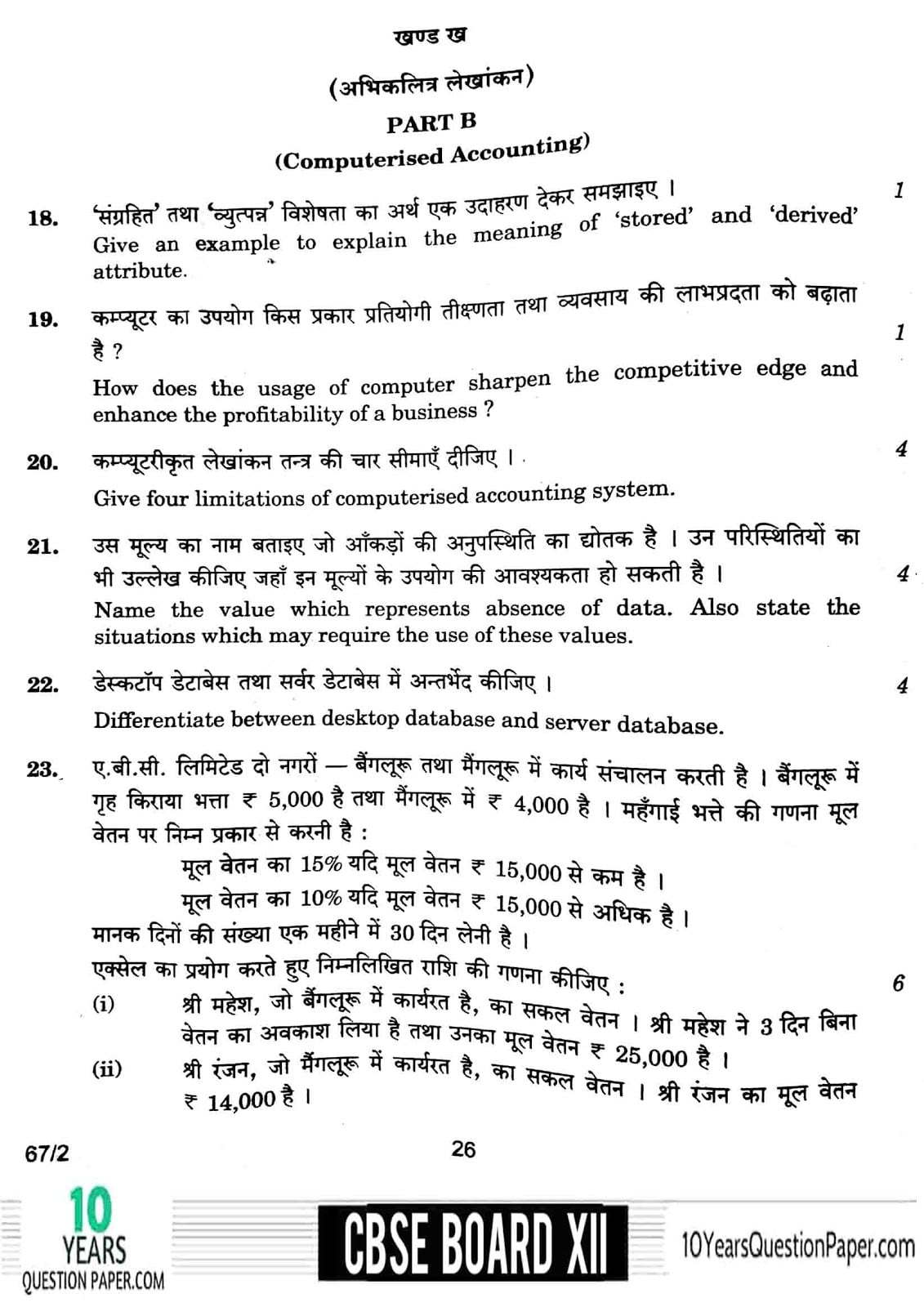 *

Enter Email ID To Download PDF
Downloaded from www.cbse.nic.in.
This 2017-2018 accounting paper gives students a fast track revision and goes on to cover all the accounts NCERT syllabus. The 10YearsQuestionPaper guarantees you this question/ Sample paper of accountancy cover full important topics. Students of standard XII studying in schools affiliated to the Central Board of Secondary Education this paper will help you in all the chapters on accounting for partnership, reconstitution of a partnership firm, dissolution of a partnership firm, accounting for share capital and financial statement analysis. Solved paper of accountancy 2018 has value-based questions for thorough revision before the examinations.Central Board of Secondary Education Accountancy 2018 NCERT syllabus Maximum Marks 80, Time allowed 3 hours - Accounting for Partnership Firms and Companies (Accounting for Partnership Firms 35 Marks, Accounting for Companies 25 Marks), Financial Statement Analysis (Analysis of Financial Statements 12 Marks, Cash Flow Statement 8 Marks).

Hey! So, have you start solving the CBSE Class 12 Accountancy 2018 Previous Year Question Paper?