CBSE 2018 Chemistry Question Paper for Class 12
Board : CBSE Year : 2018 Subject : Chemistry Class : 12
Download Free CBSE Board Chemistry paper of class 12 that was held on 13 March 2018 is in PDF and are solved by expert teachers for C.B.S.E. students. To clear the doubt students can download CBSE board 2017-2018 Chemistry previous year question paper for the preparation of CBSE examination for 2018-2019. In this 2017-2018 CBSE Board Paper of Chemistry you can find the question paper is printed in both language Hindi and English,you will get answer of the sample question paper, Question bank for chemistry, Very important and repeated question form 2017-2018 examination and Class XII students & teachers can also download the online solution in PDF for free.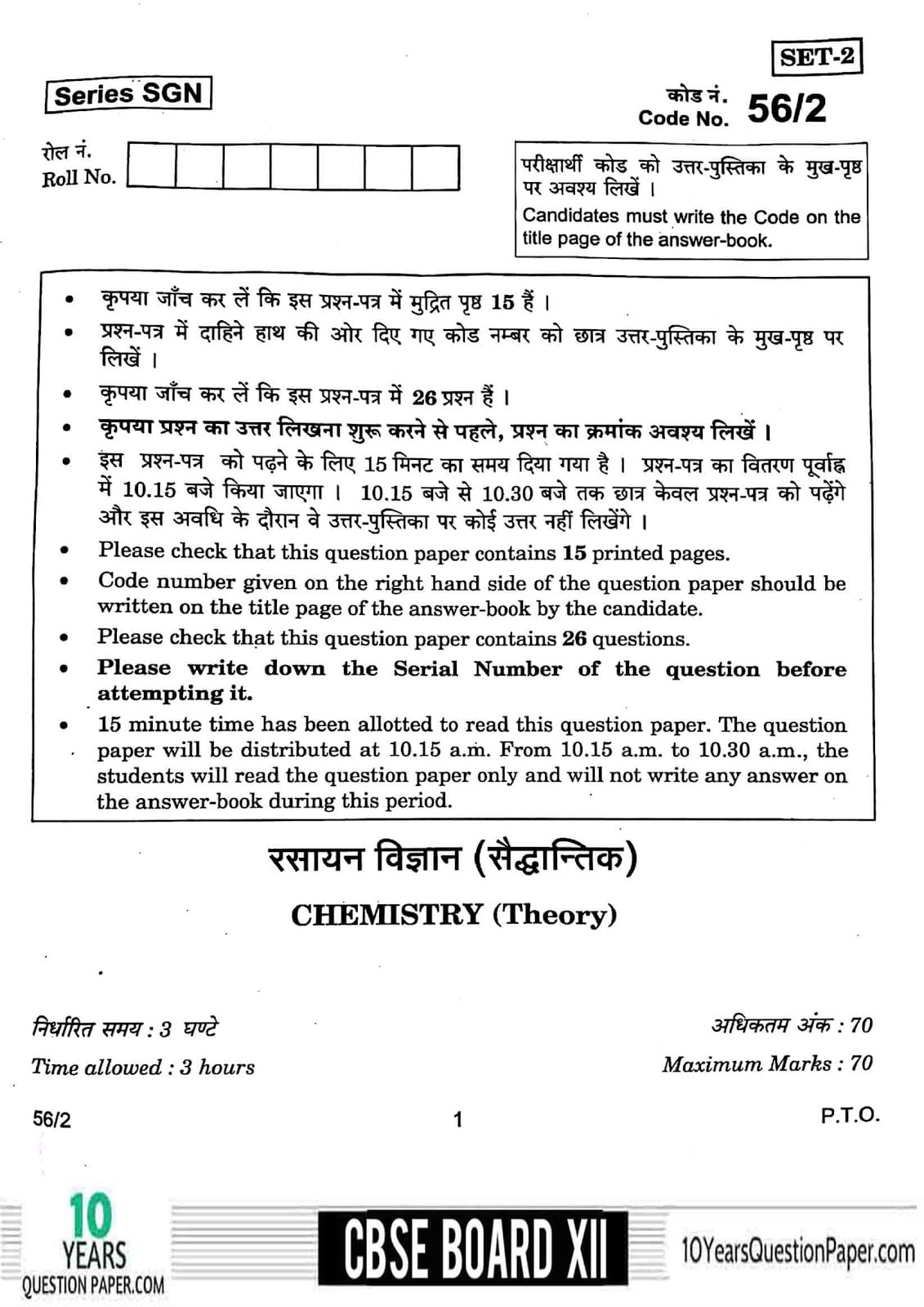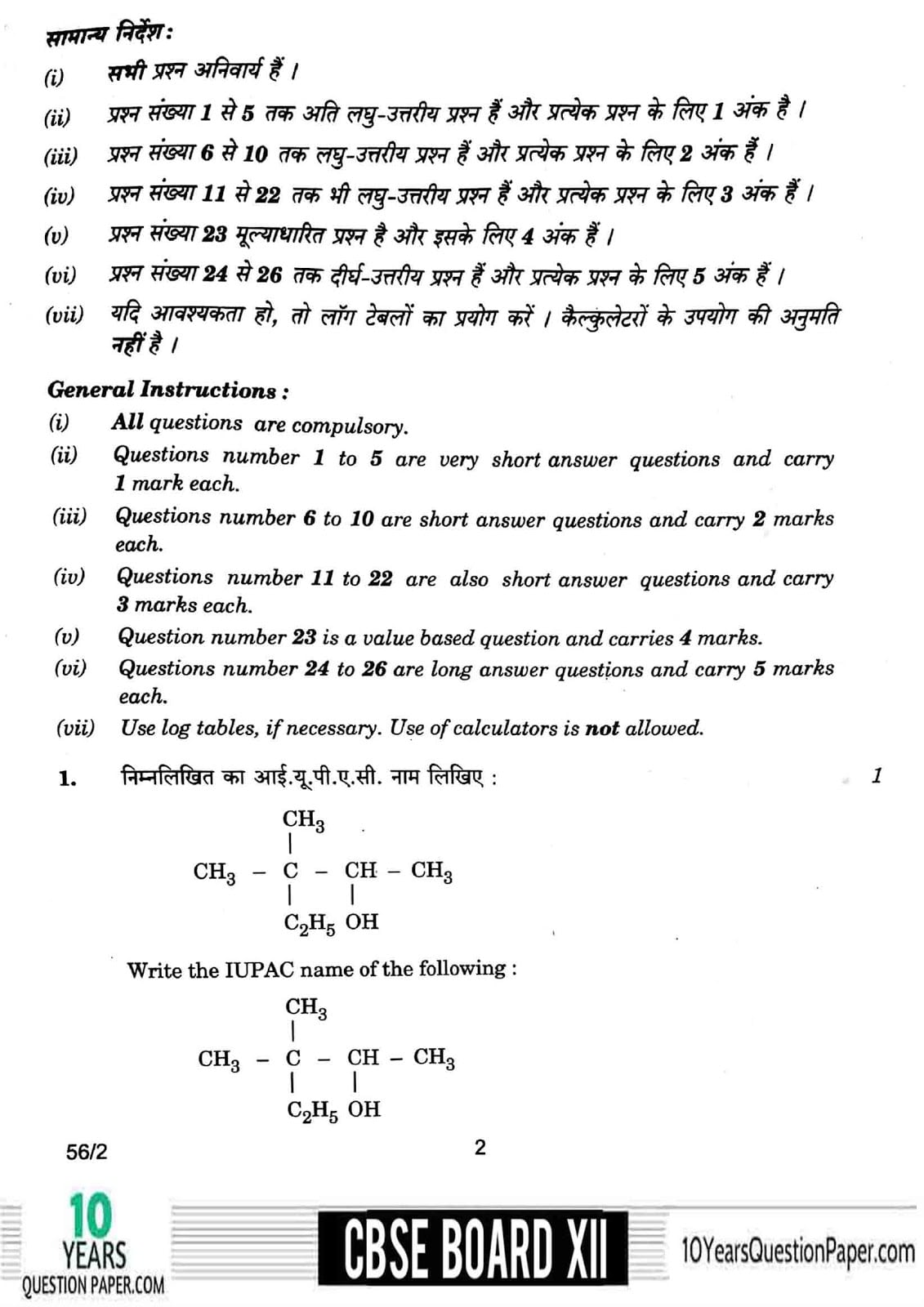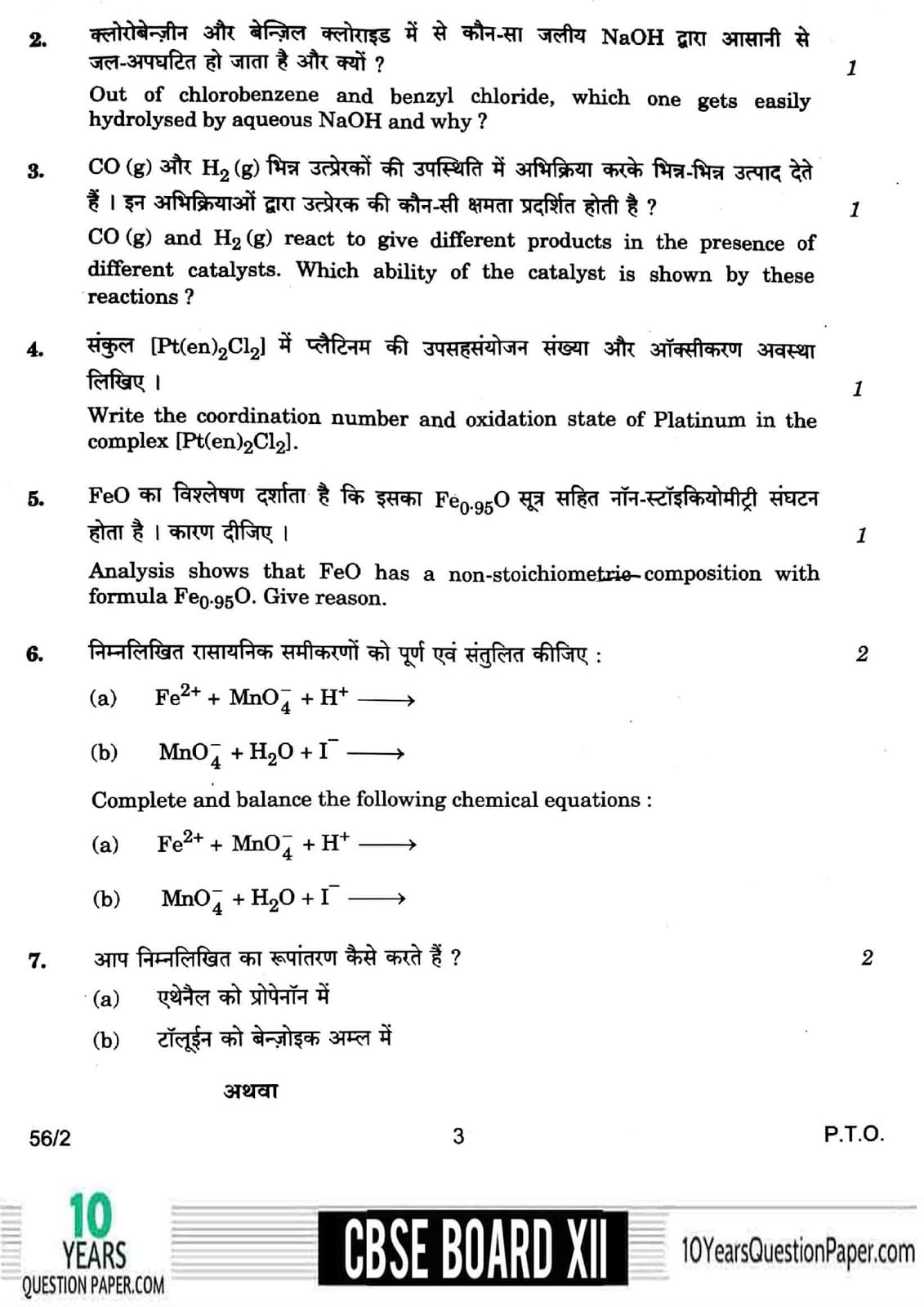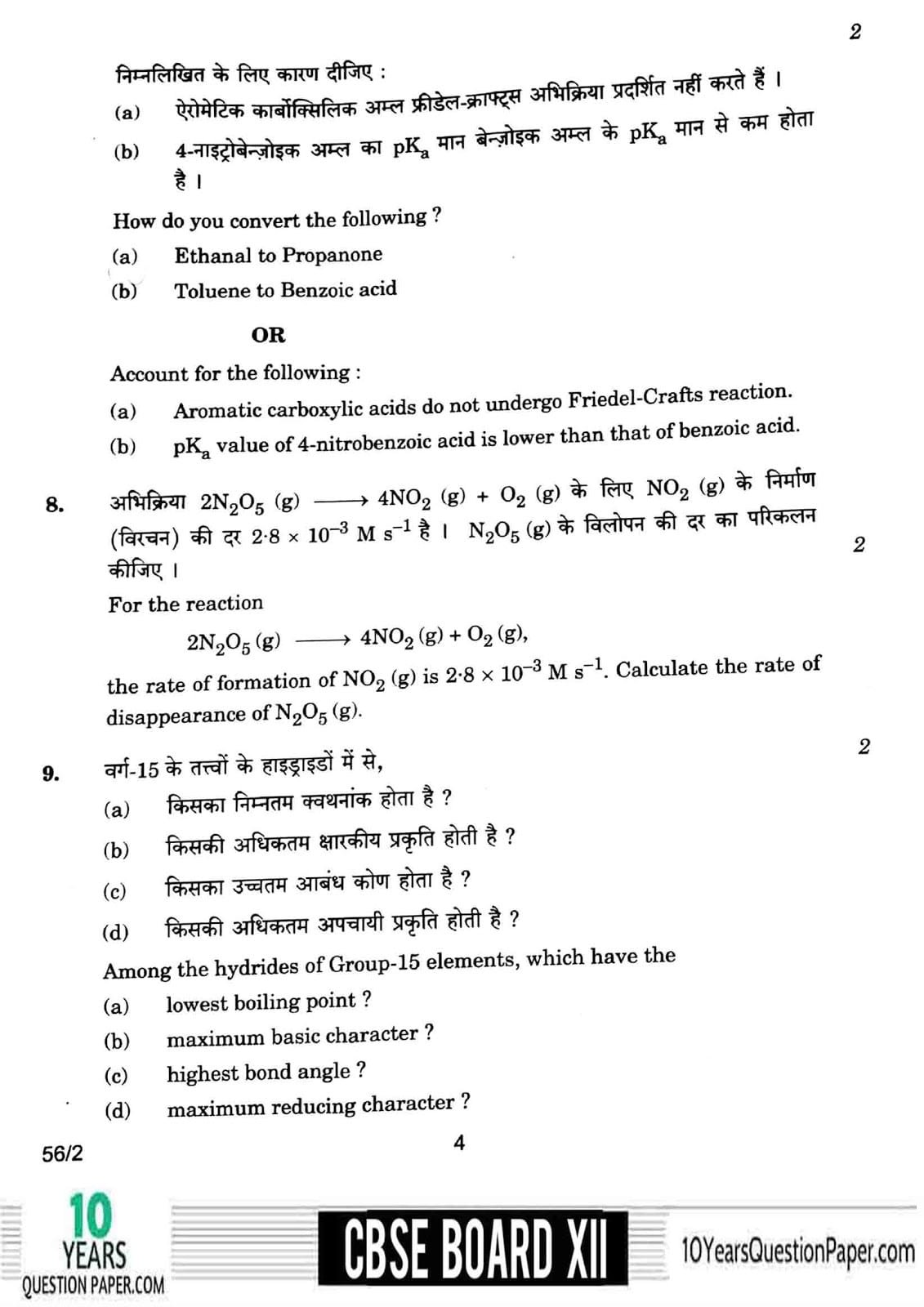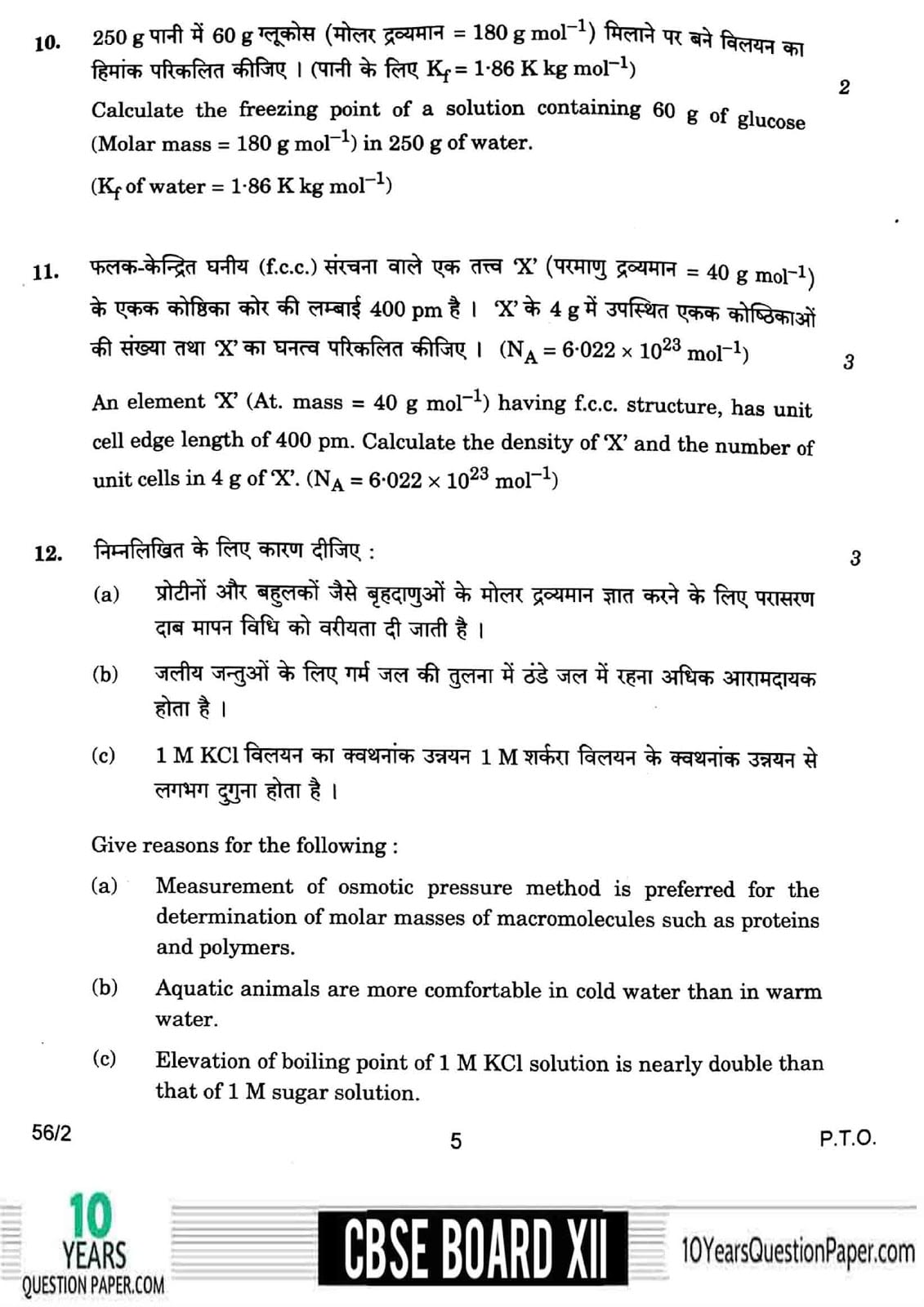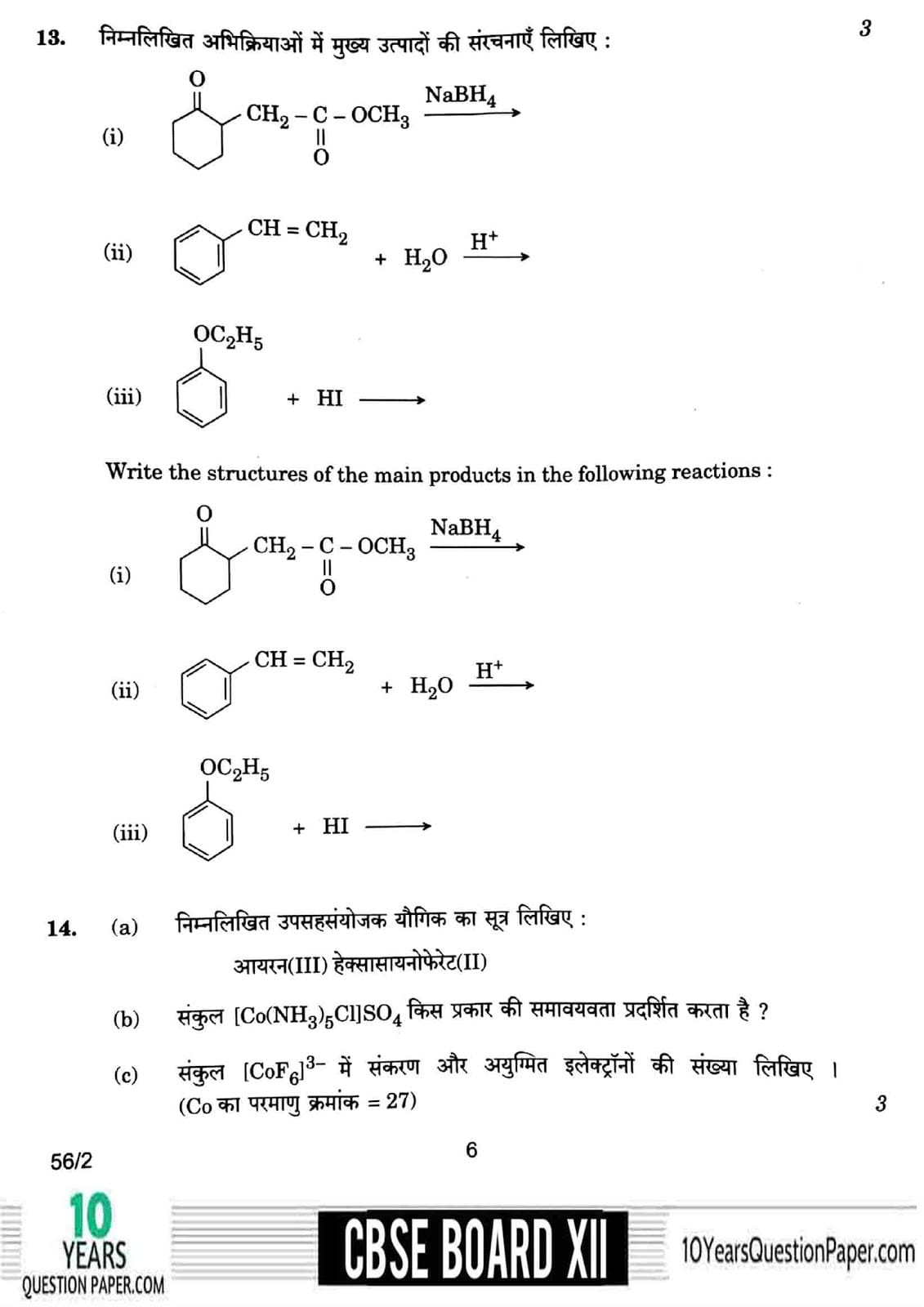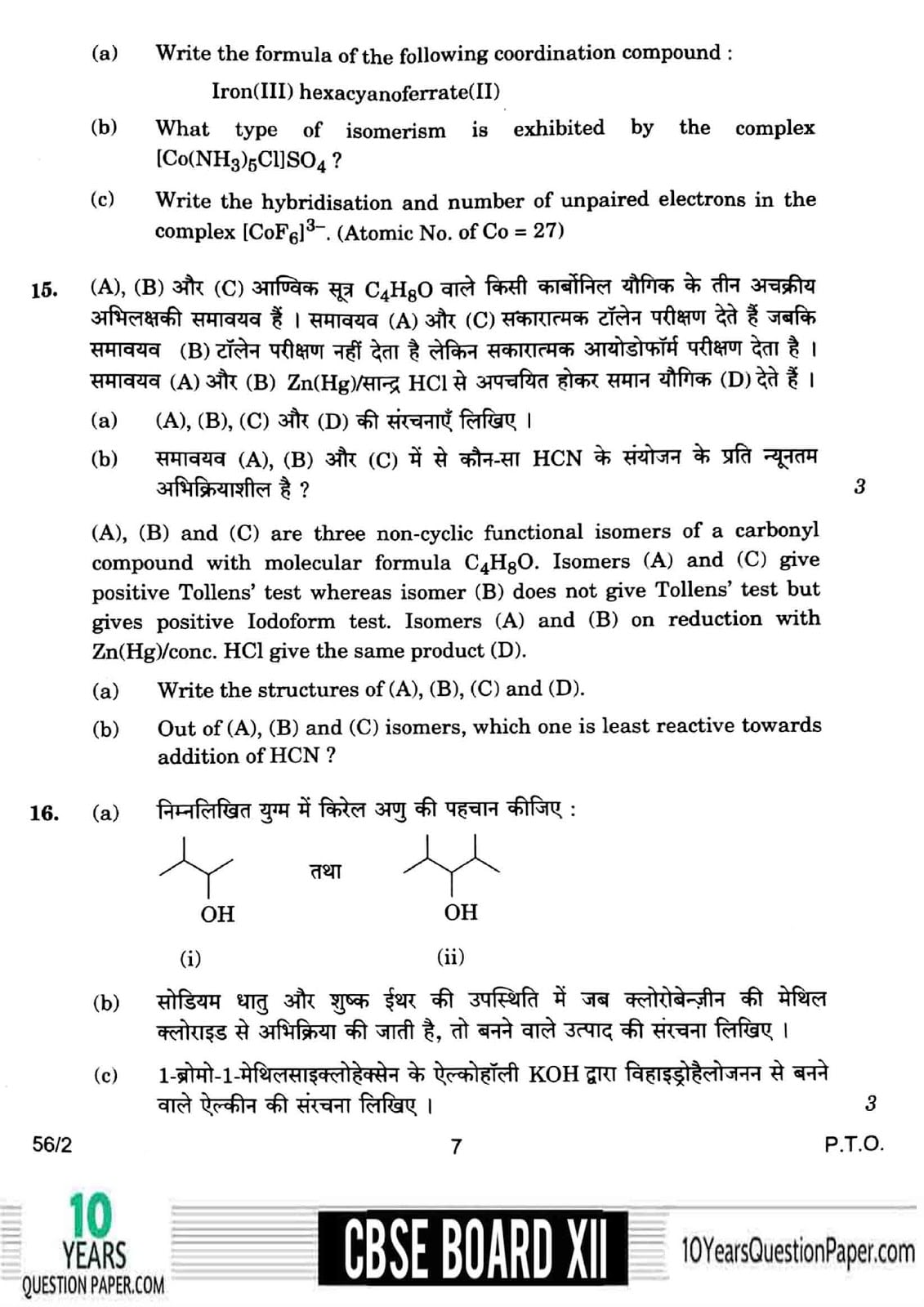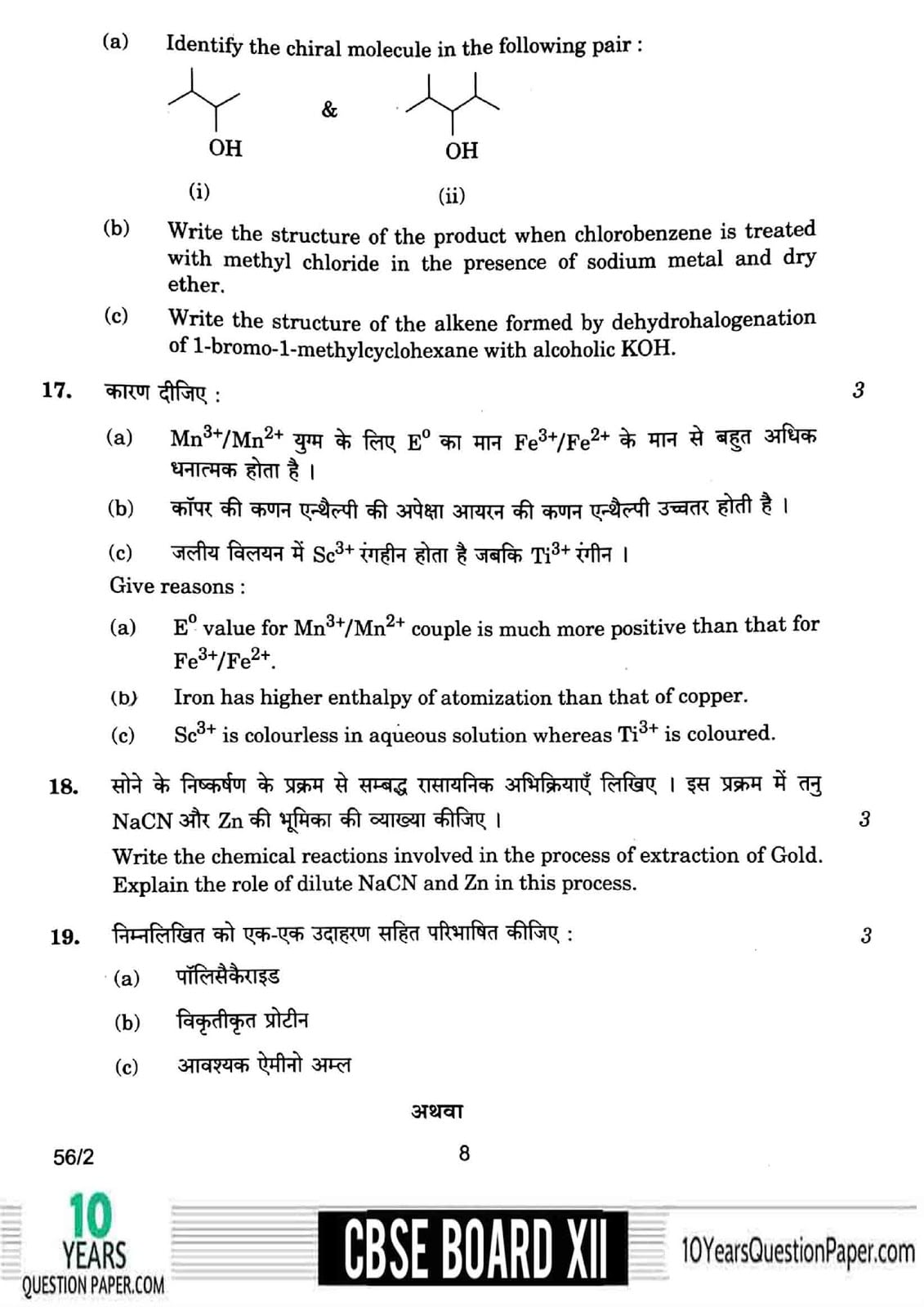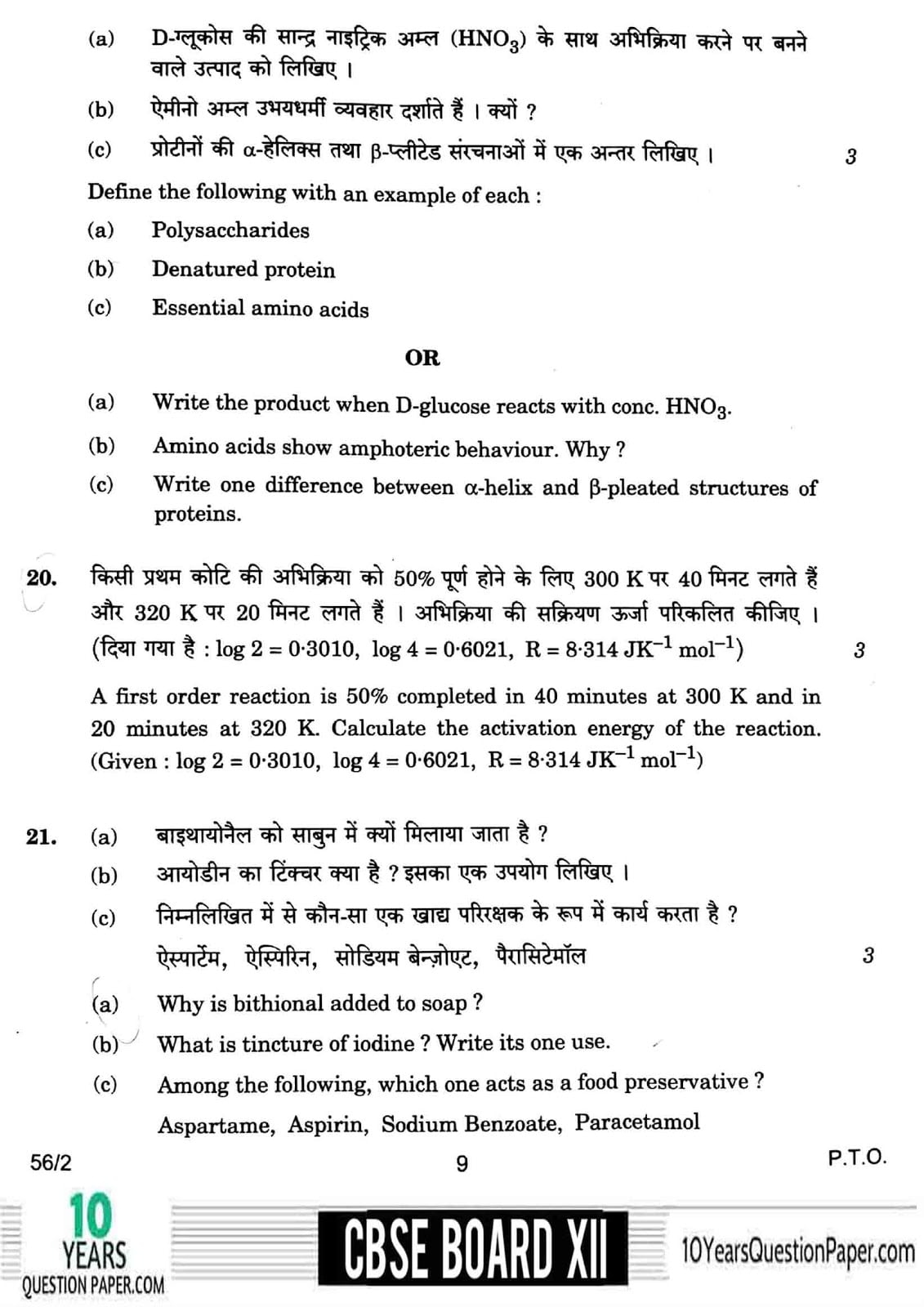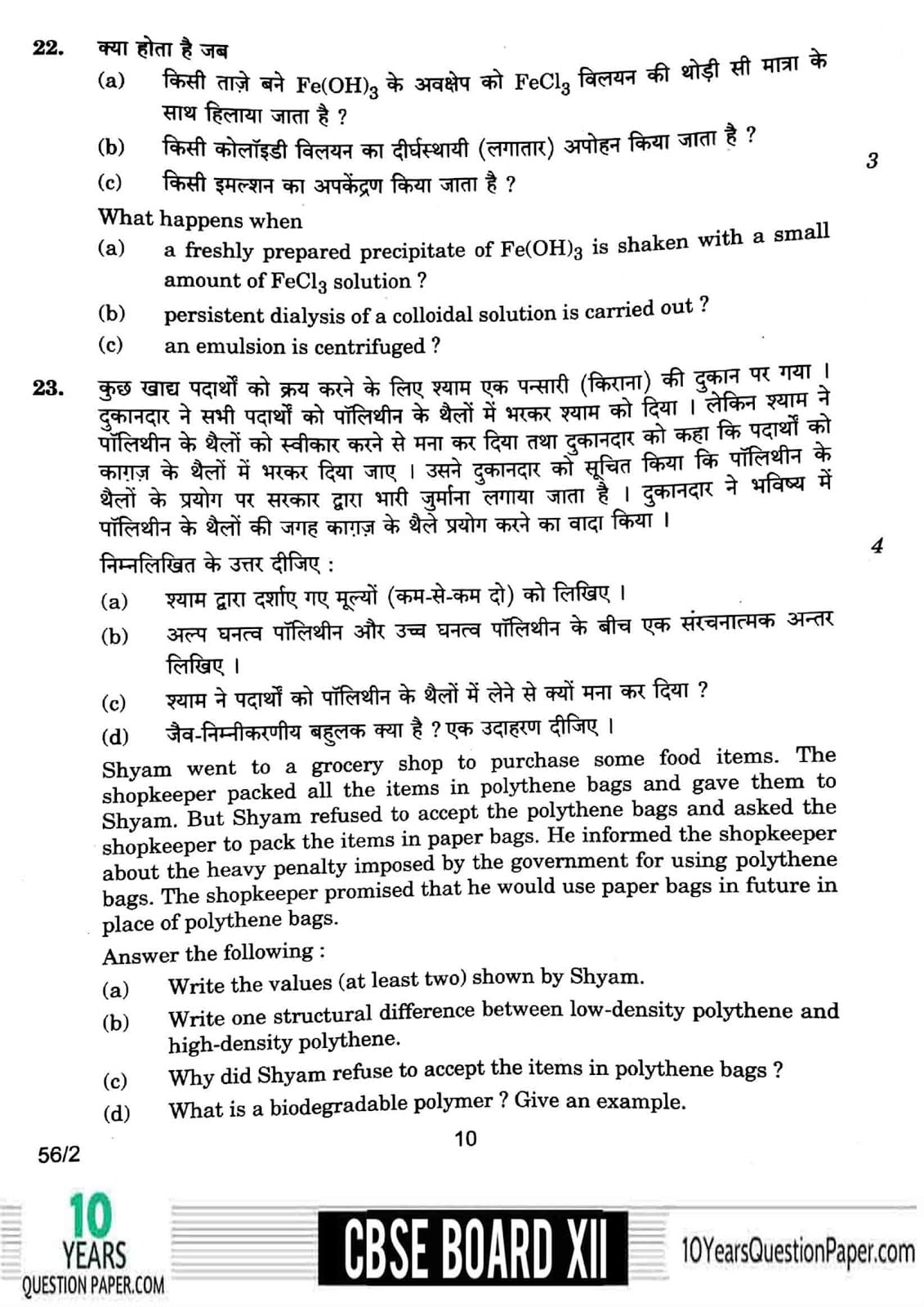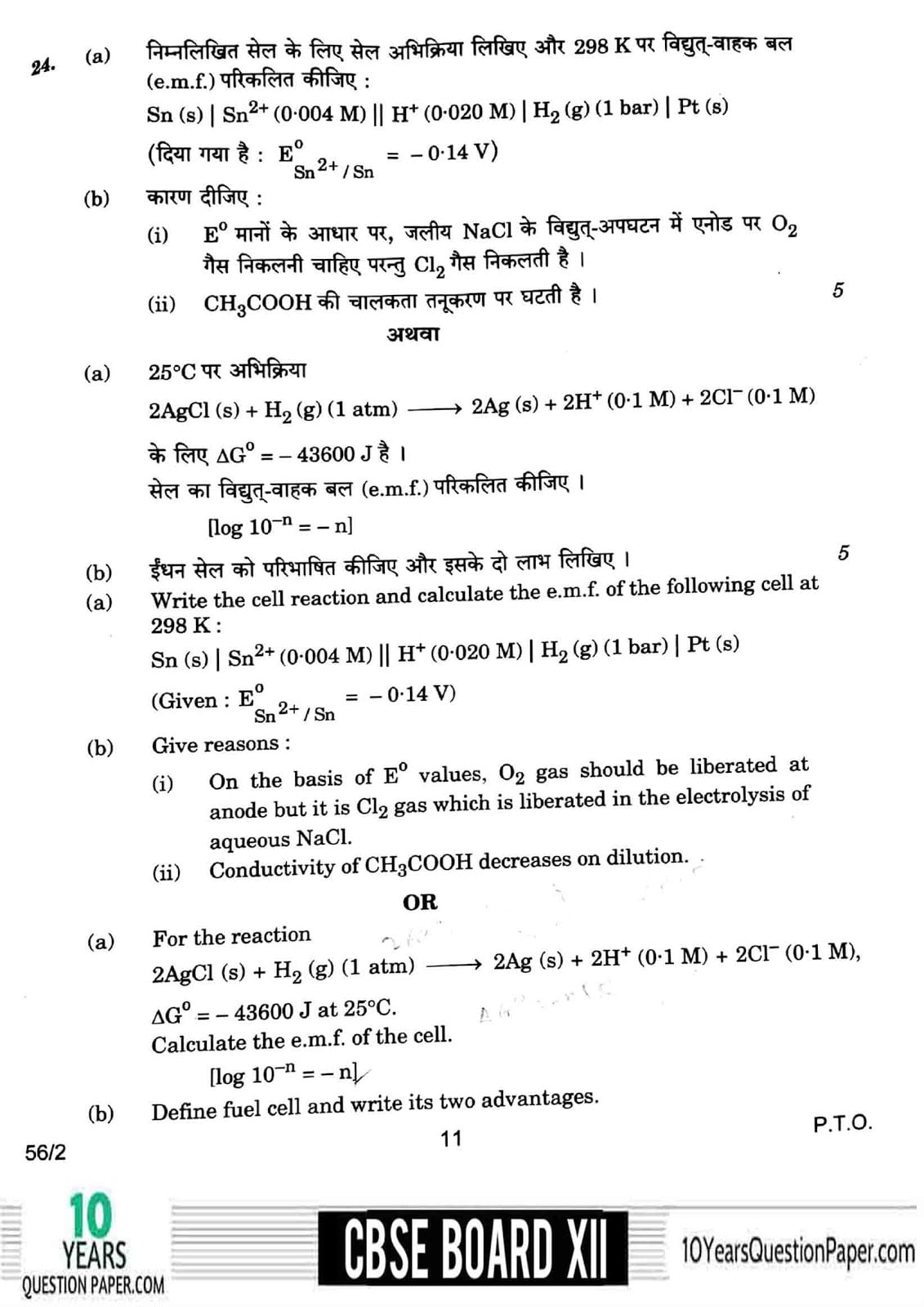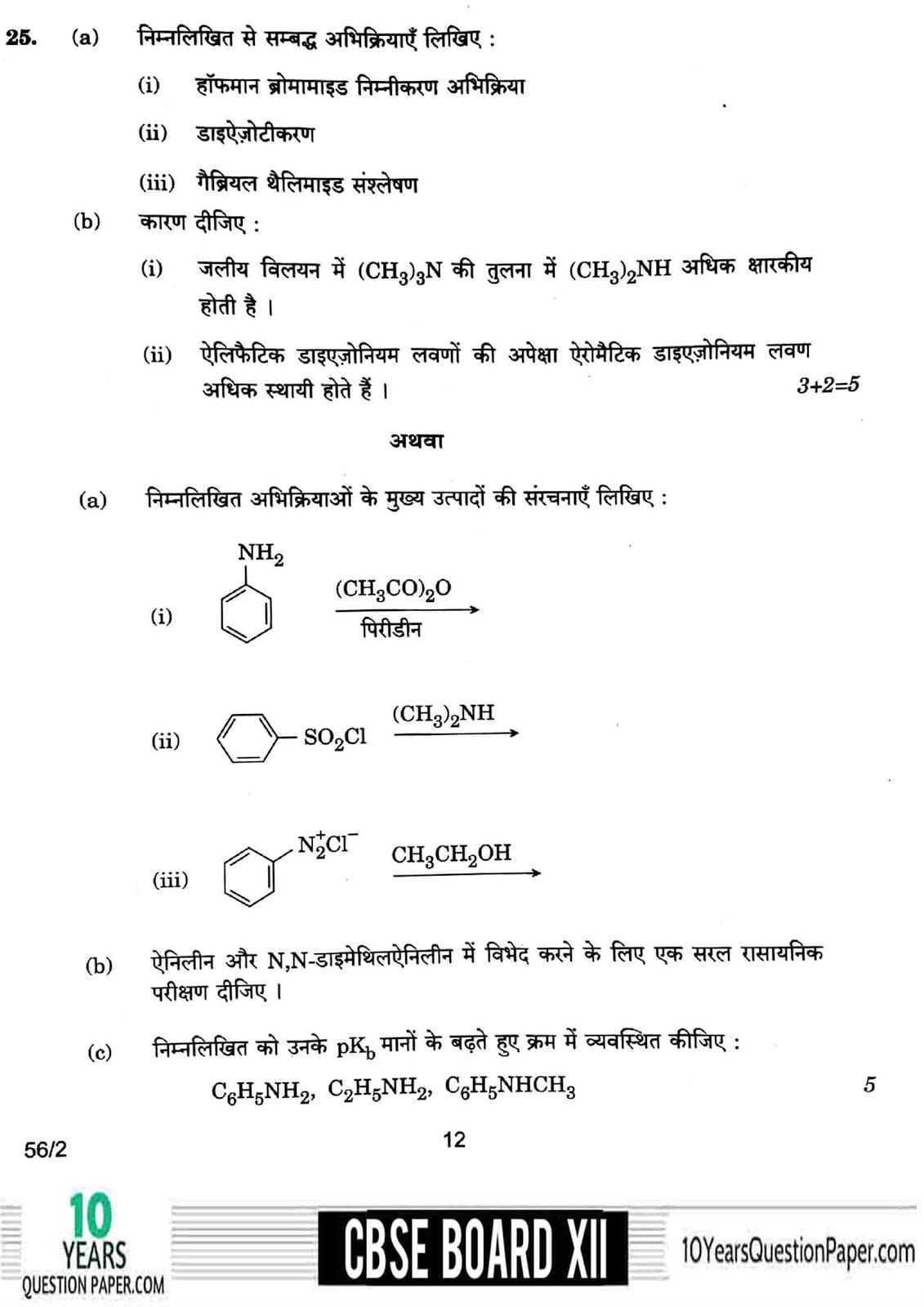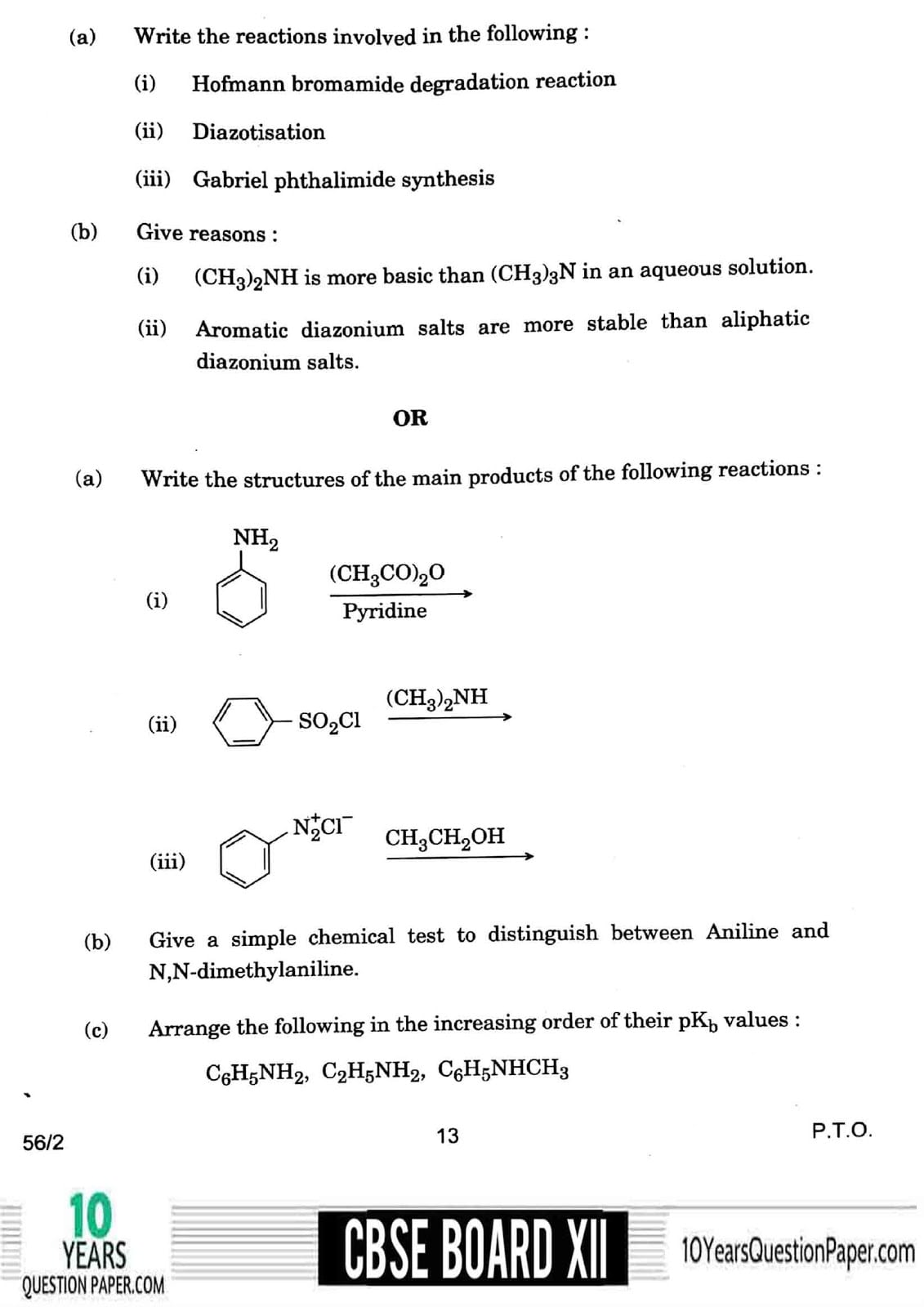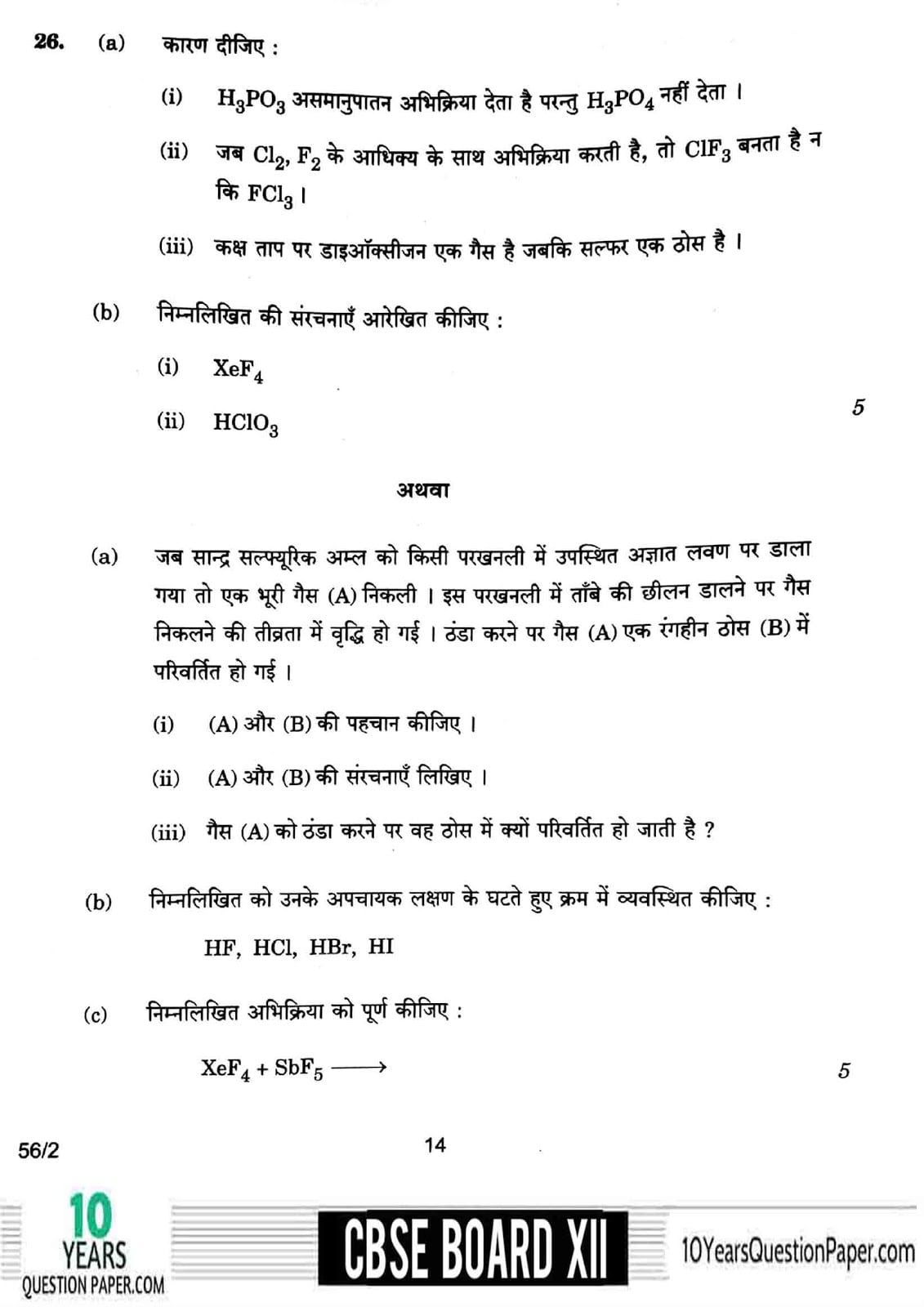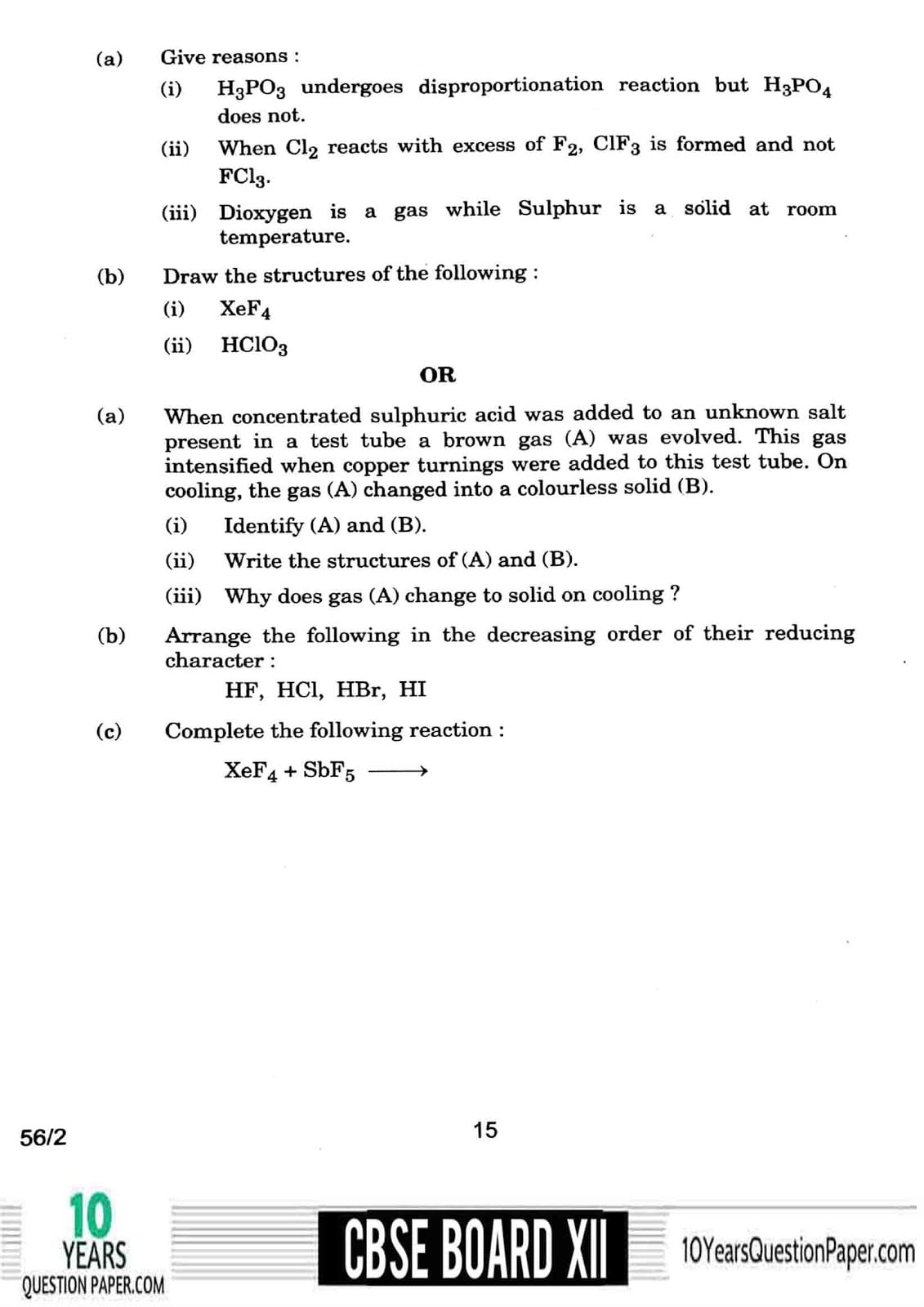 *

Enter Email ID To Download PDF
Downloaded from www.cbse.nic.in.
2018 Chemistry Question paper with the solution have been provided by 10 Years Question Paper that is issued by Central Board Of Secondary Education (C.B.S.E.) cbse.nic.in 2018.This Chemistry previous year question paper is based on NCERT syllabus for class 12th 2018 - Solid State, Solutions, Electrochemistry, Chemical Kinetics, Surface Chemistry, Isolation of Elements, p-Block Elements, d and f-Block Elements, Coordination Compounds, Haloalkanes and Haloarenes, Alcohols, Phenols and Ethers, Aldehydes, Ketones and Carboxylic Acids, Organic Compounds containing Nitrogen, Biomolecules, Polymers, Chemistry in Everyday Life and CBSE 12 class 2017-2018 important Chemistry question bank.

Hey! So, have you start solving the CBSE Class 12 Chemistry 2018 Previous Year Question Paper?