CBSE 2018 Mathematics Question Paper for Class 12
Board : CBSE Year : 2018 Subject : Mathematics Class : 12
CBSE Mathematics 2018 question paper of class 12: In this article we have shared the 2018 examination question paper of maths. As Mathematics requires lots of practice of problems so that you can get the concept of each chapter and to boost your confident of solving questions you require a lot of practice but without looking the pattern and the way of questions asked in the final examination how can you be fully prepared. So, students after practicing the NCERT book question we need to look at the pattern of the examination so what would be better than solving the last year 2018 paper. This will help you feel that you are solving the real exam paper and you get to know how the questions can be asked by CBSE, what are the important questions you can focus and you also get to know your weak point that you should focus more because very students have there own weak point.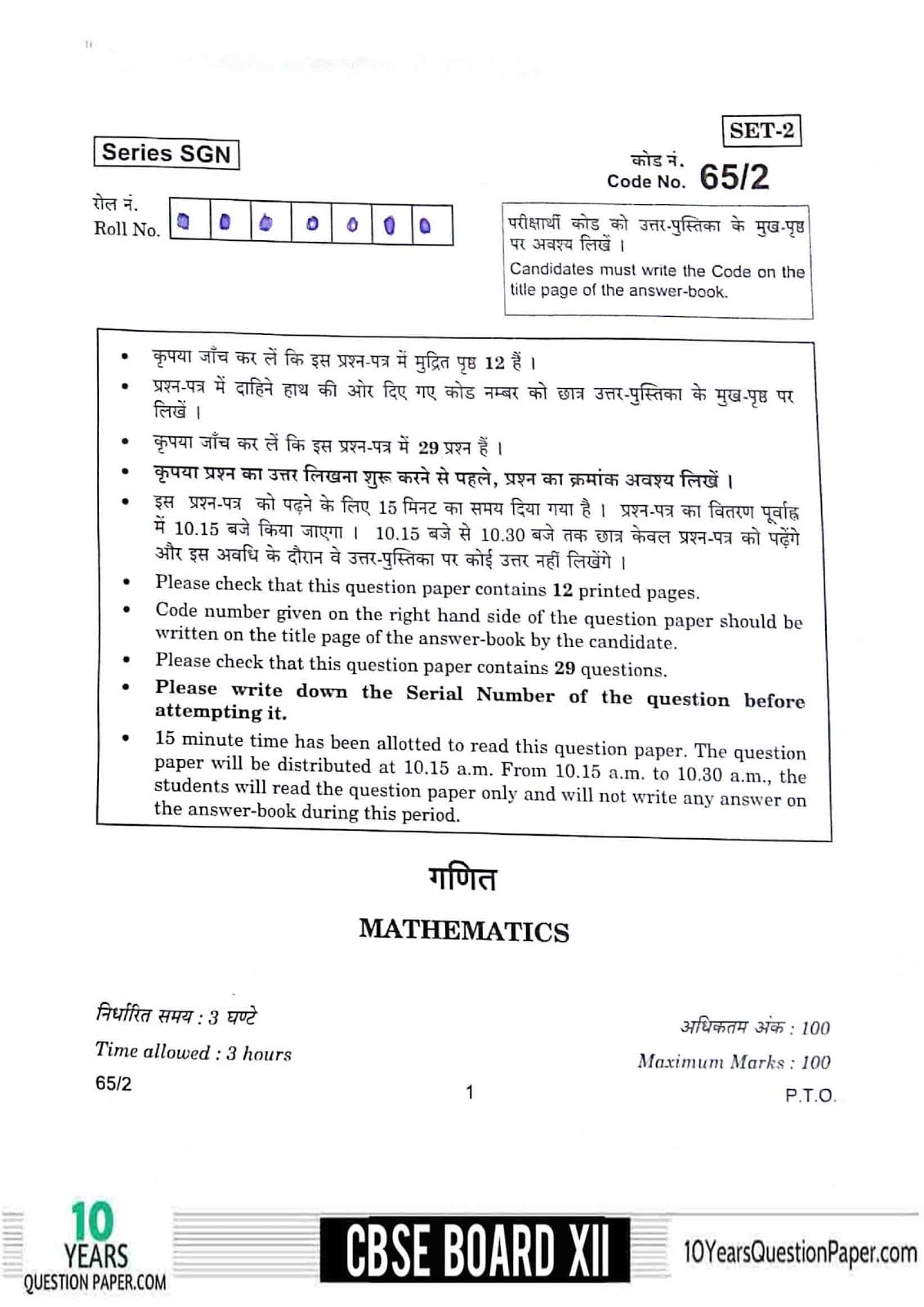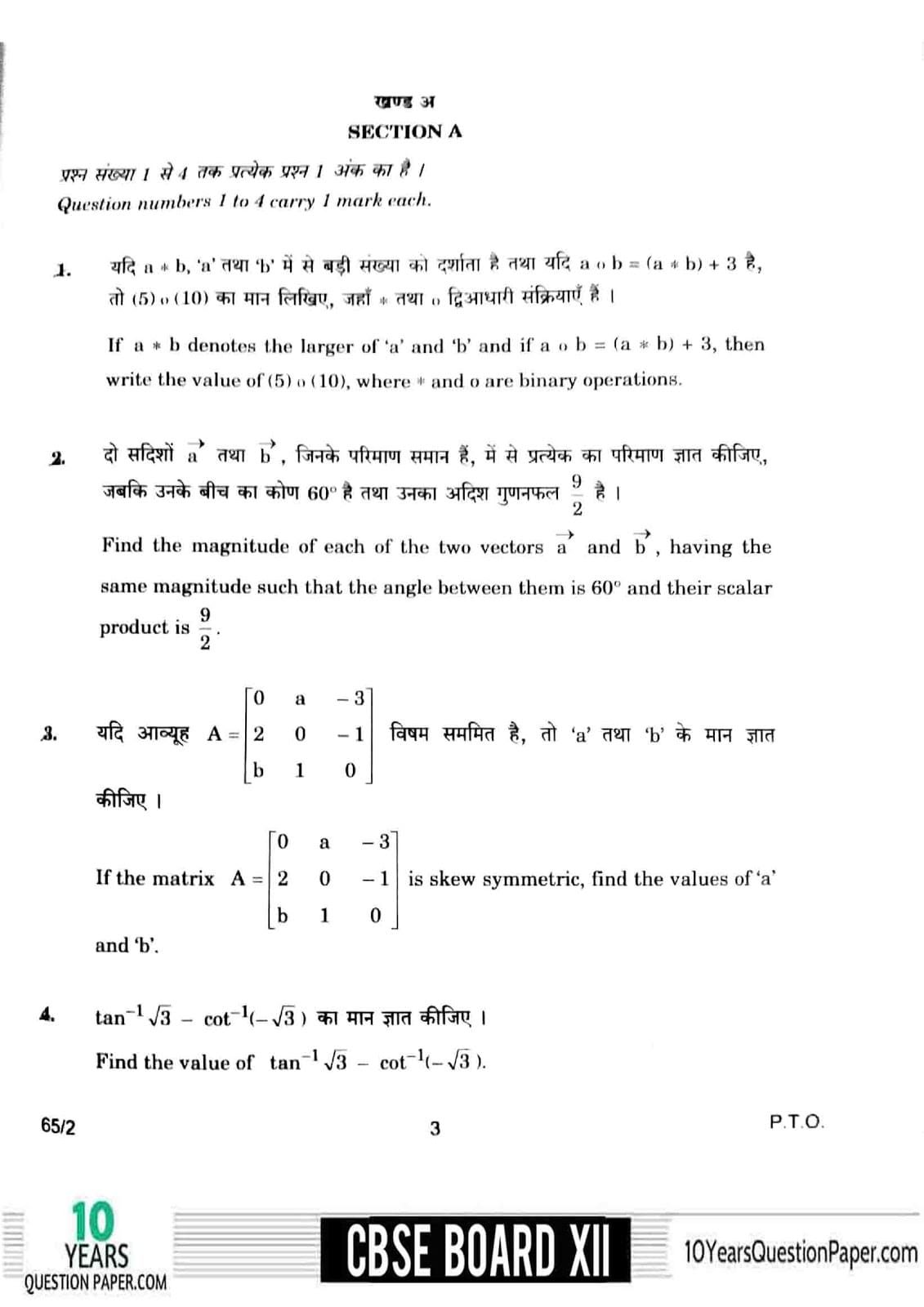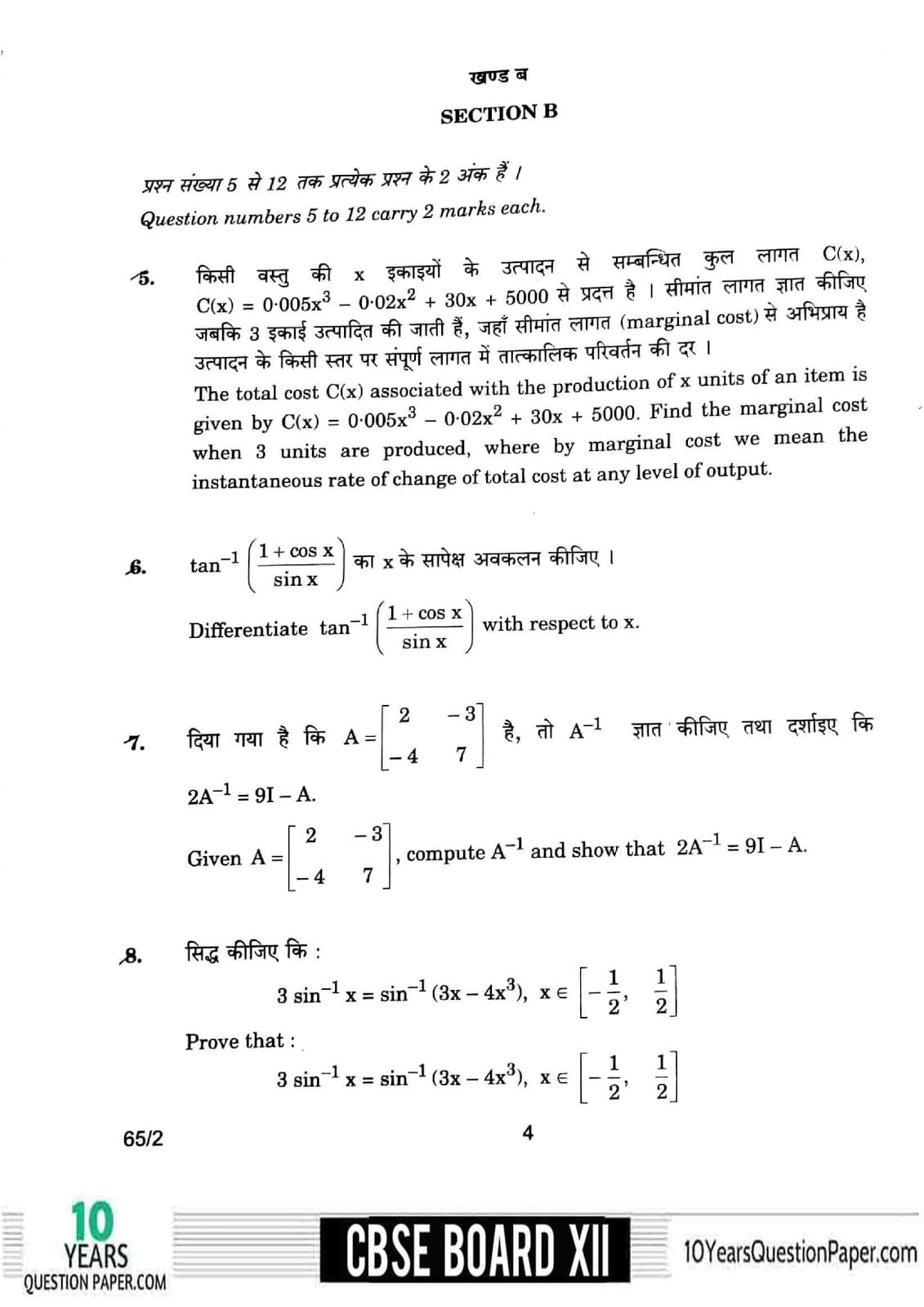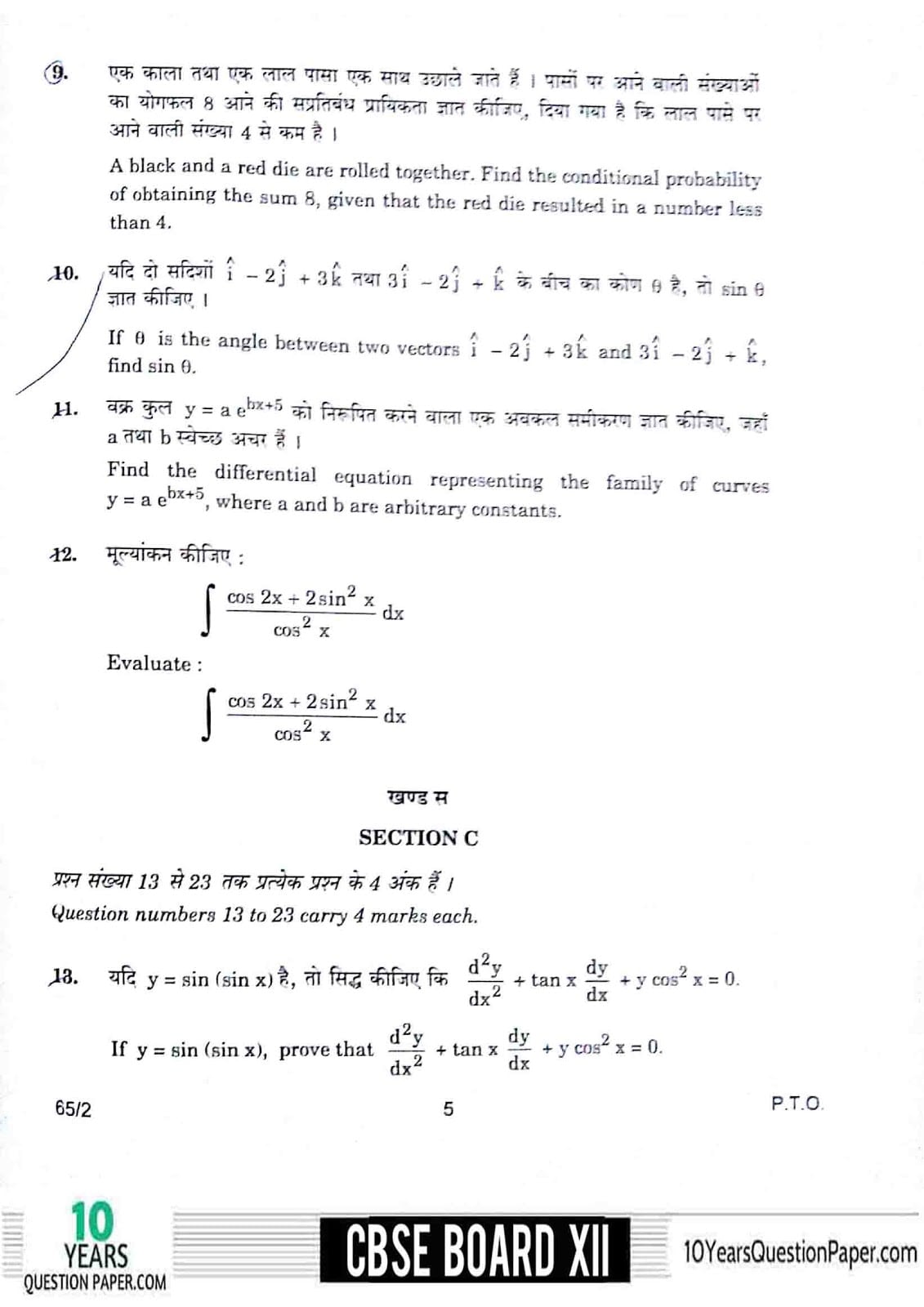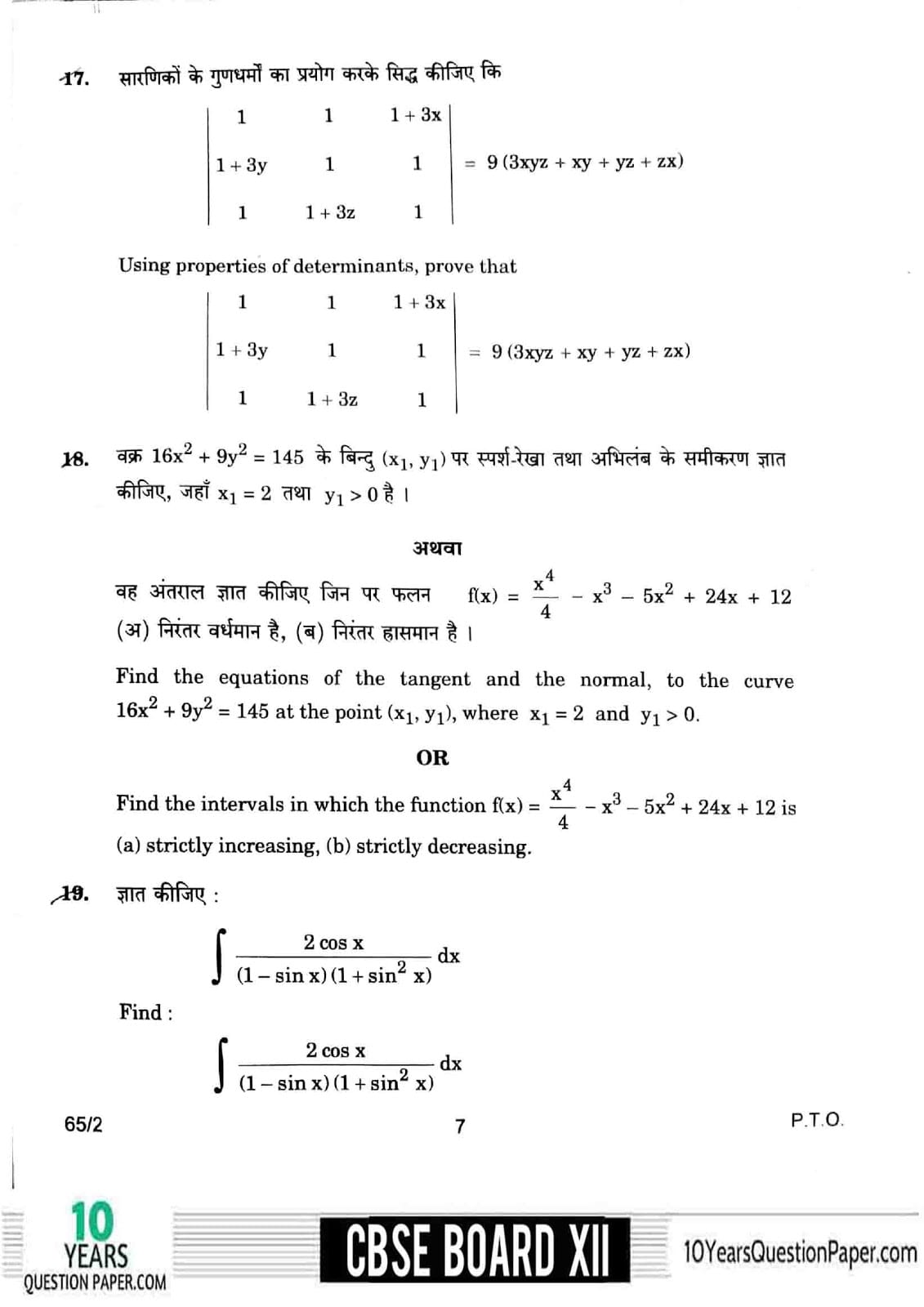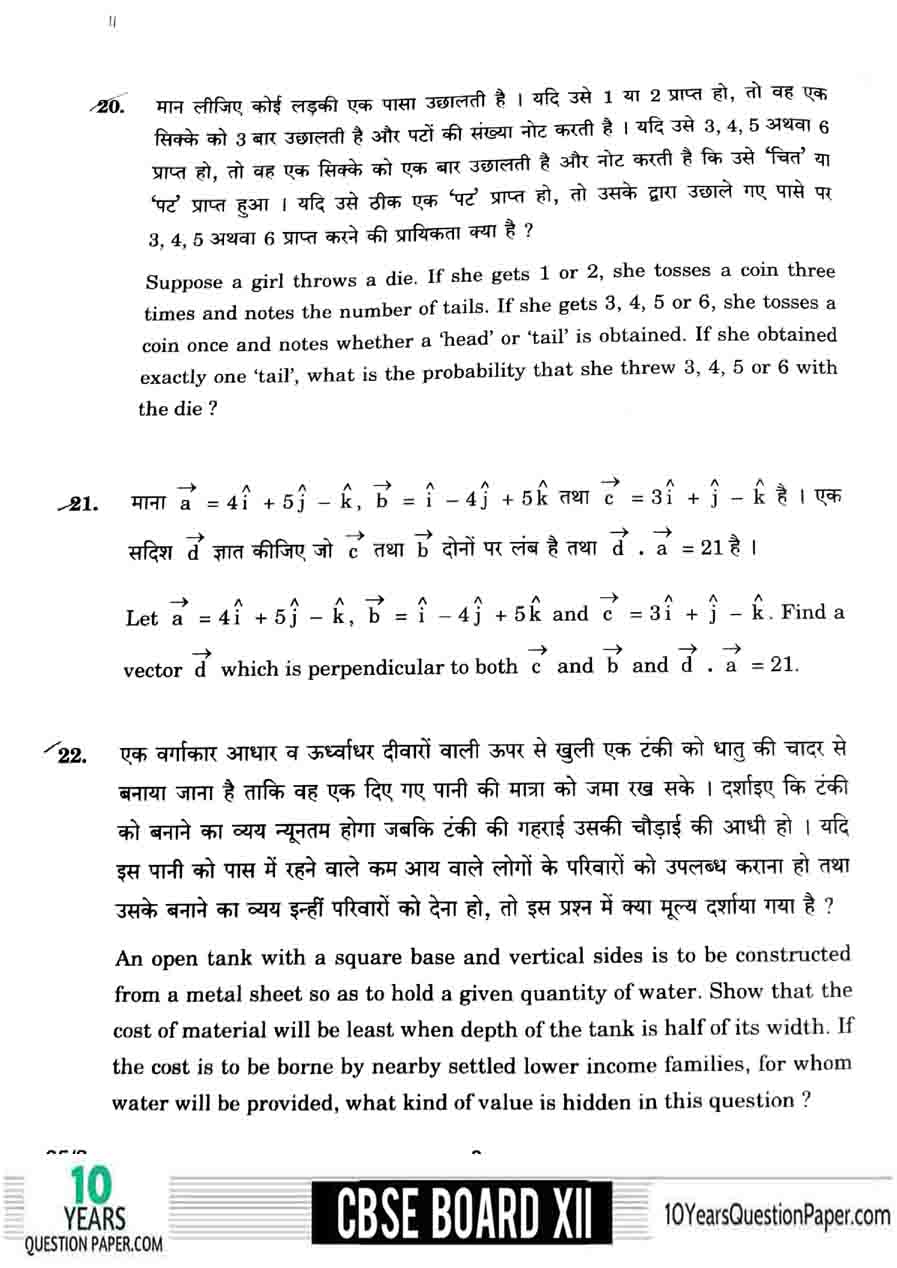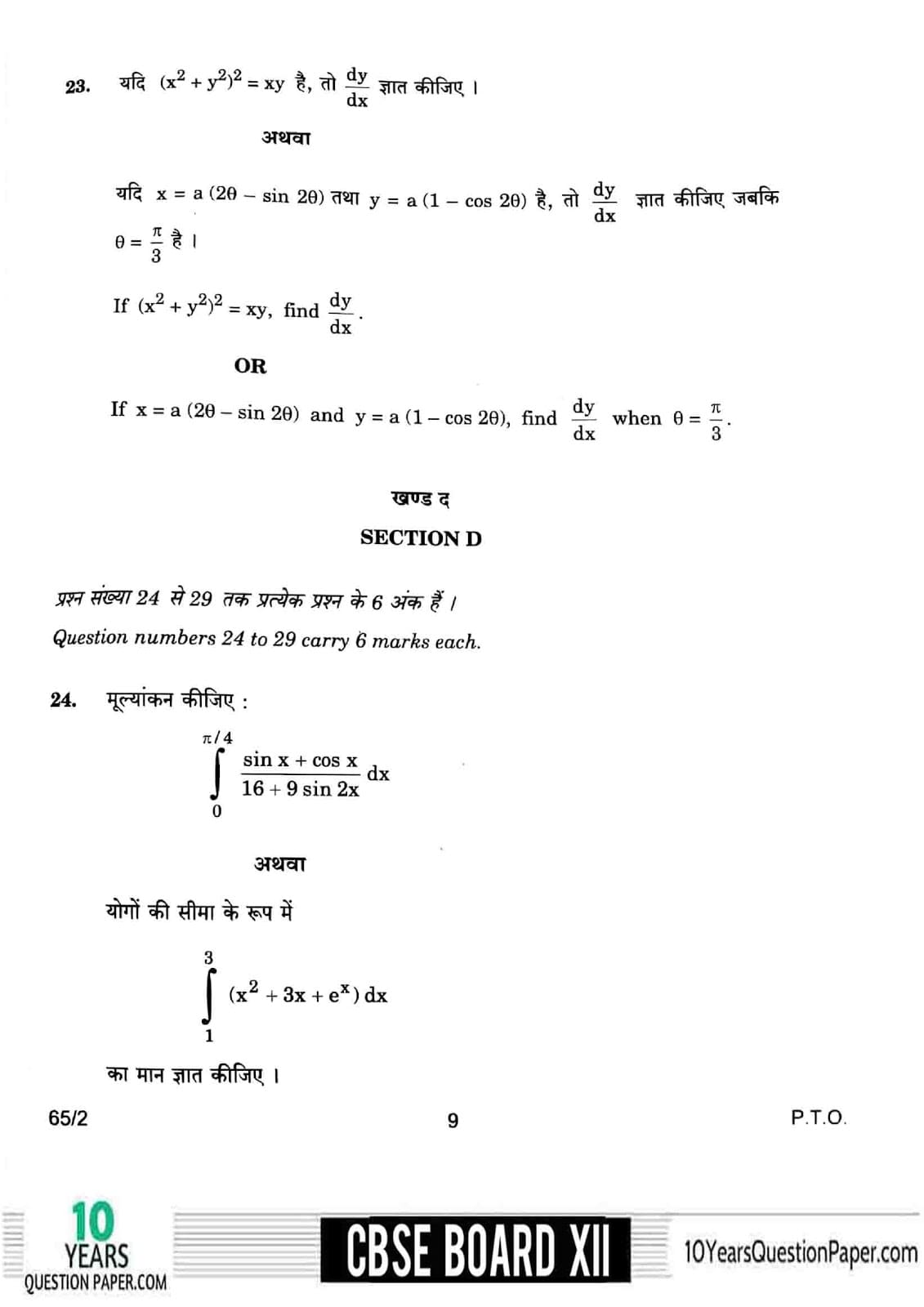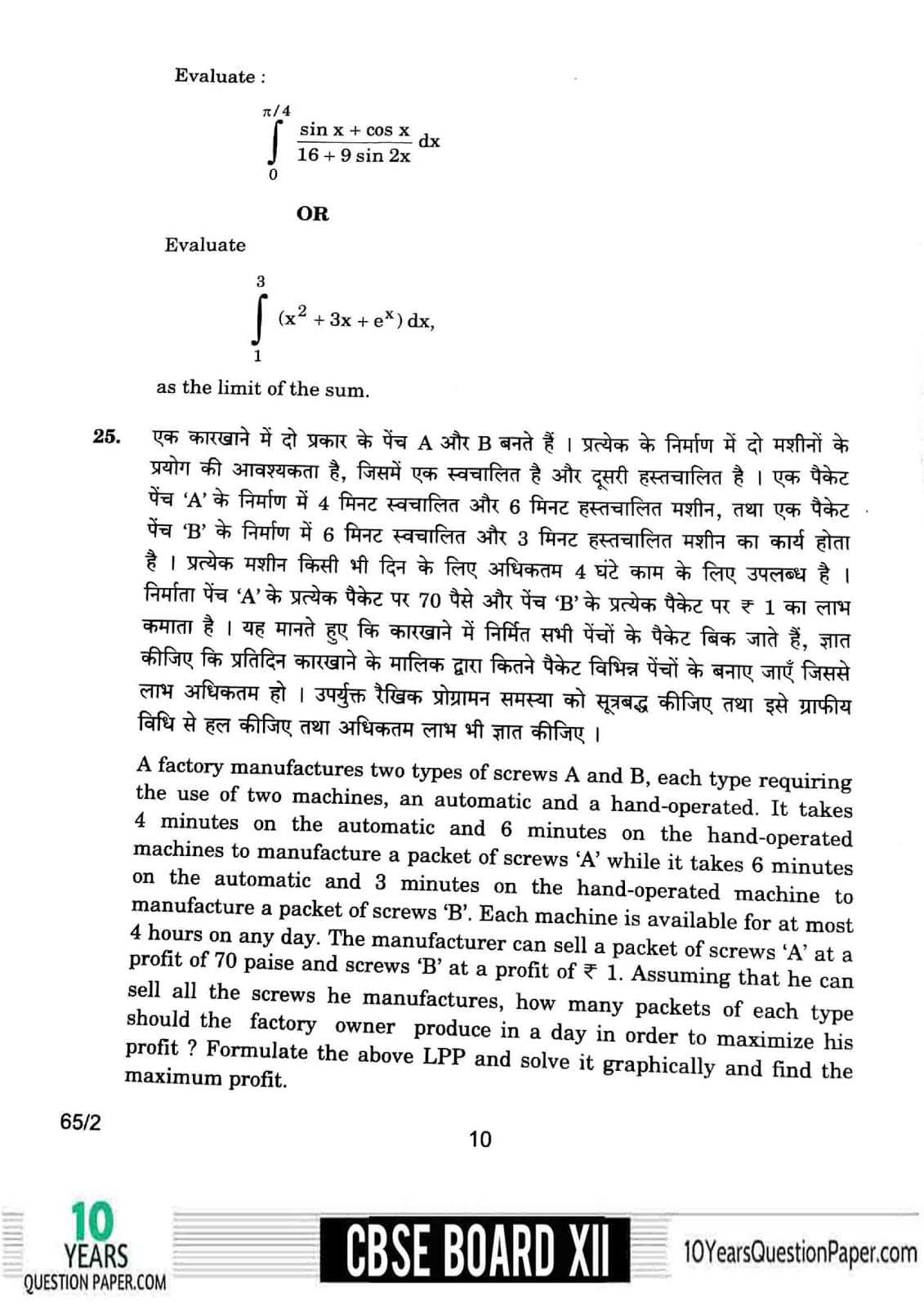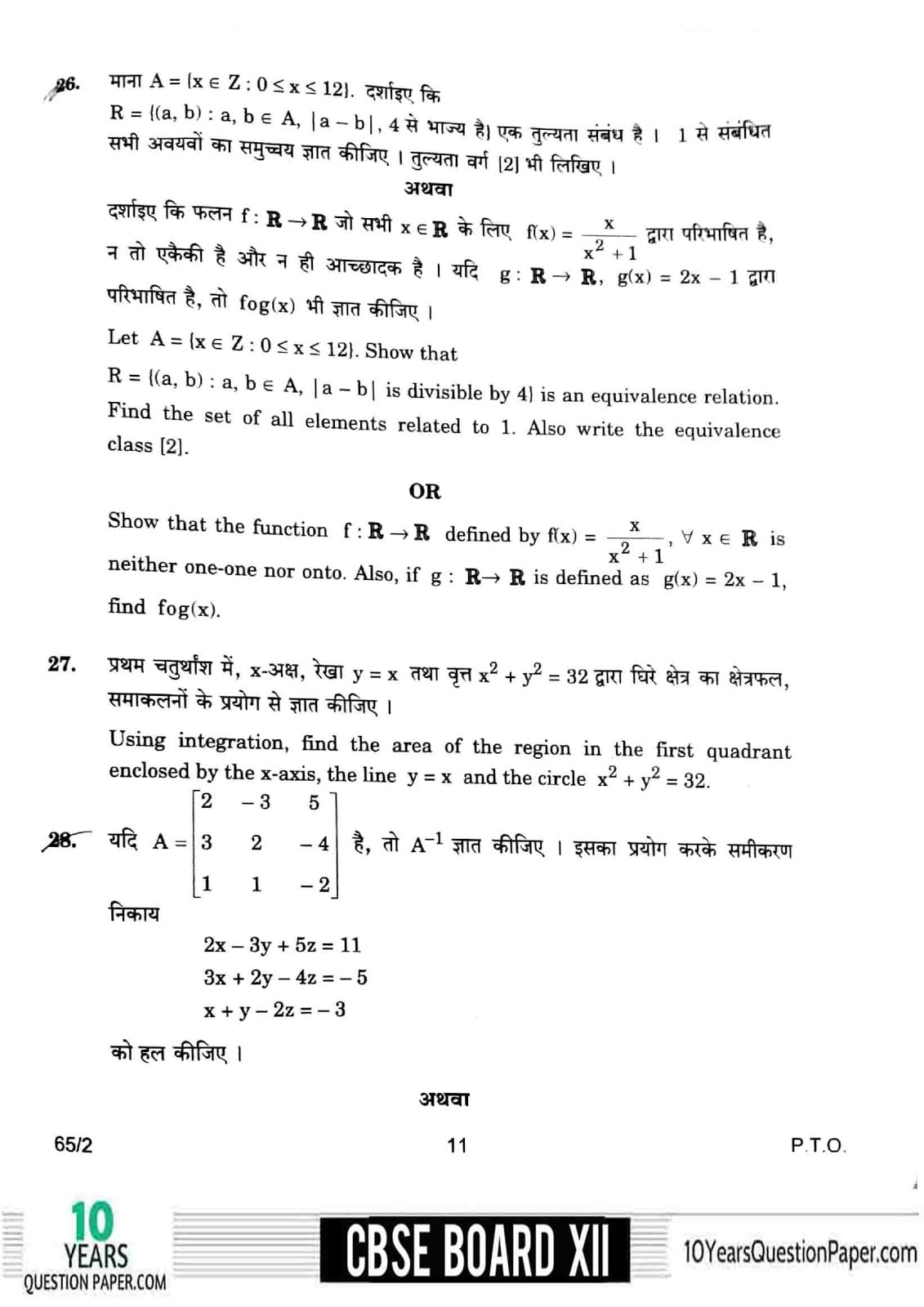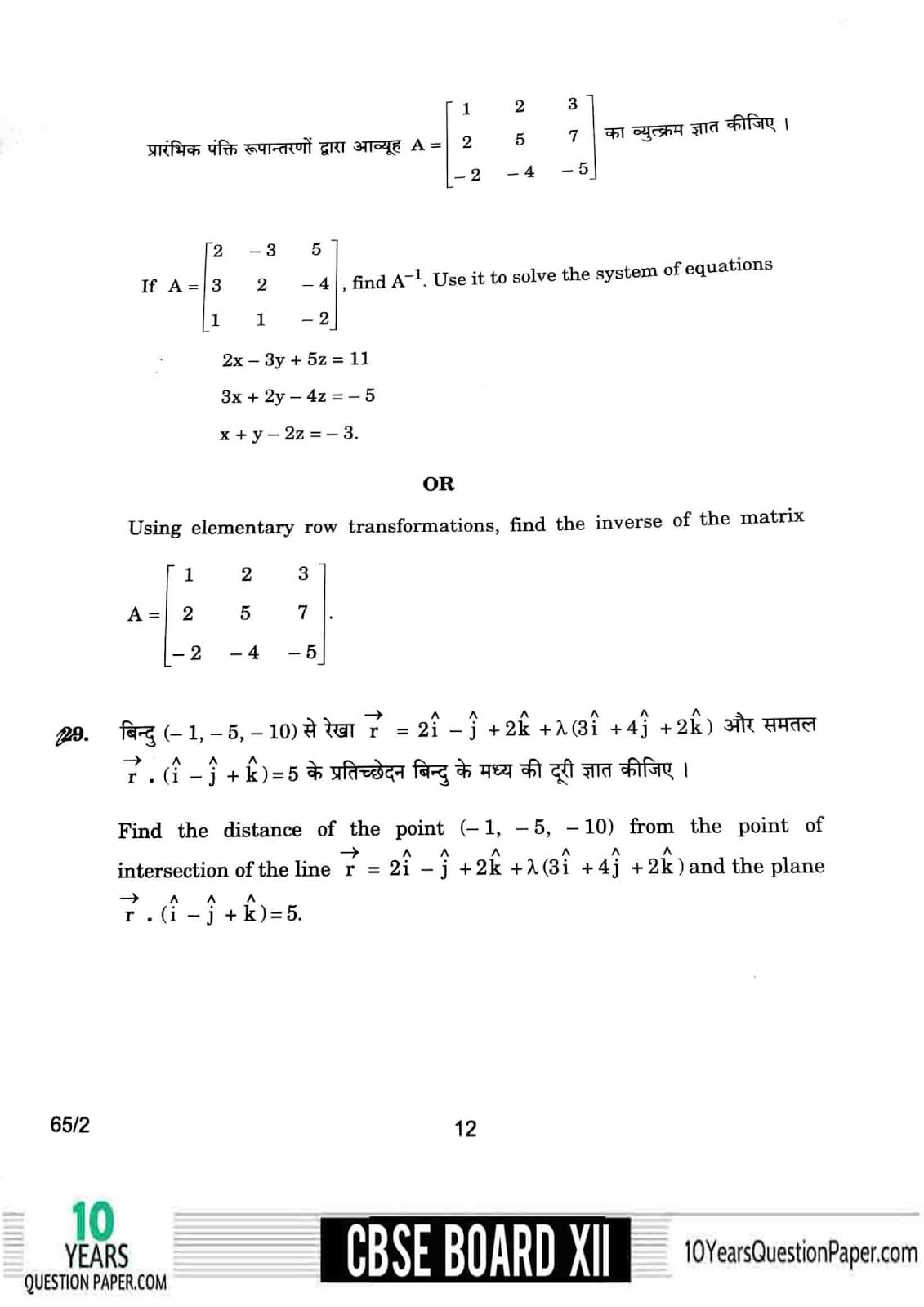 *

Enter Email ID To Download PDF
Downloaded from www.cbse.nic.in.
Math is not an easy subject until you work on it, and one of the ways you can work is by start solving previous years maths question paper. Students can view and download the PDF of the 2018 Question paper and start your revision for the final examination and in the next article, we have shared the solved 2018 paper of maths. The solution link is also given below to download it in PDF for free. Before looking or Downloading the Question paper look at the syllabus of maths class 12 all the questions where asked from the NCERT book and syllabus of was - Relations and Functions, Algebra, Calculus, Vectors, and 3-D Geometry, Linear Programming, Probability this is the 6 chapter that was asked by CBSE board and in 2019 exam the syllabus will be same.

Hey! So, have you start solving the CBSE Class 12 Mathematics 2018 Previous Year Question Paper?