CBSE 2015 Physics Question Paper for Class 12
Board : CBSE Year : 2015 Subject : Physics Class : 12
Physics 2015 class12th Set-3 free sample question papers of Science (Physics) are issued by Central Board of Secondary Education (c.b.s.e.) 2015.physics cbse syllabus for class 12th 2015 Electric Charges and Fields, Electrostatic Potential and Capacitance, Current Electricity, Magnetic Effect of Current & Magnetism, Electromagnetic Induction & Alternating Current, Electromagnetic Waves, Ray Optics and Optical Instruments, Wave Optics, Dual Nature of Radiation and Matter,Atoms & Nuclei, Electronic Devices, Communication Systems and cbse important question bank.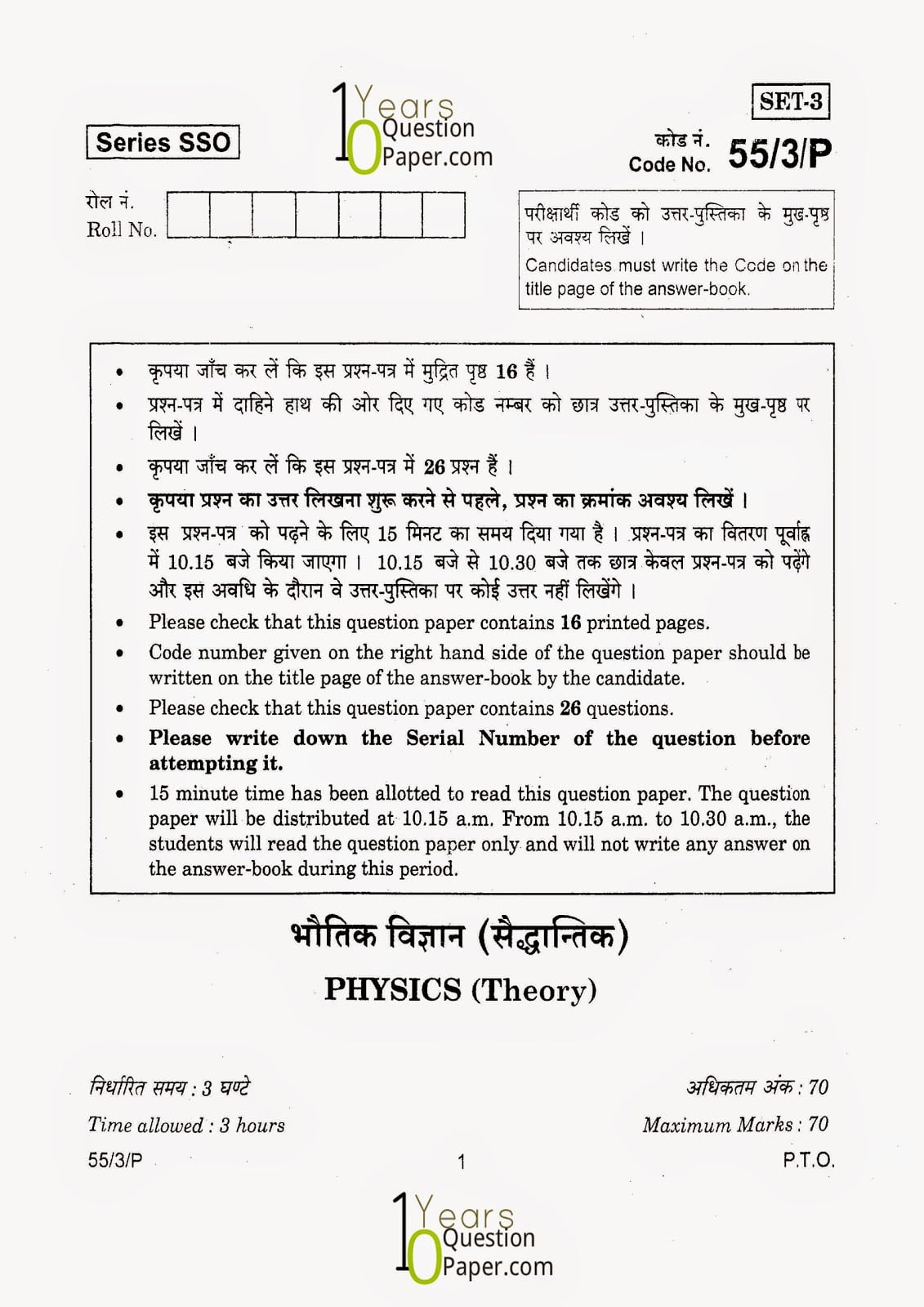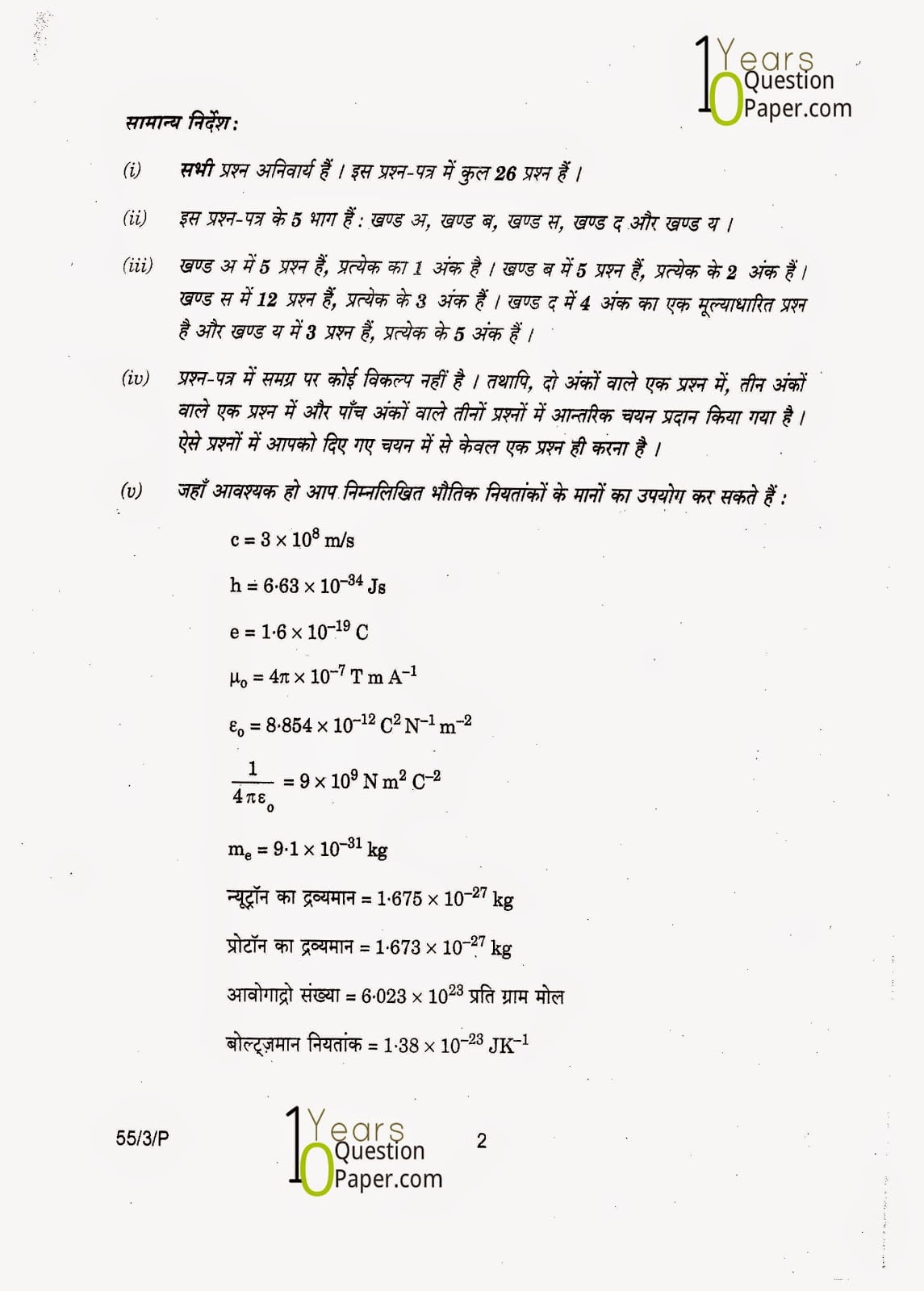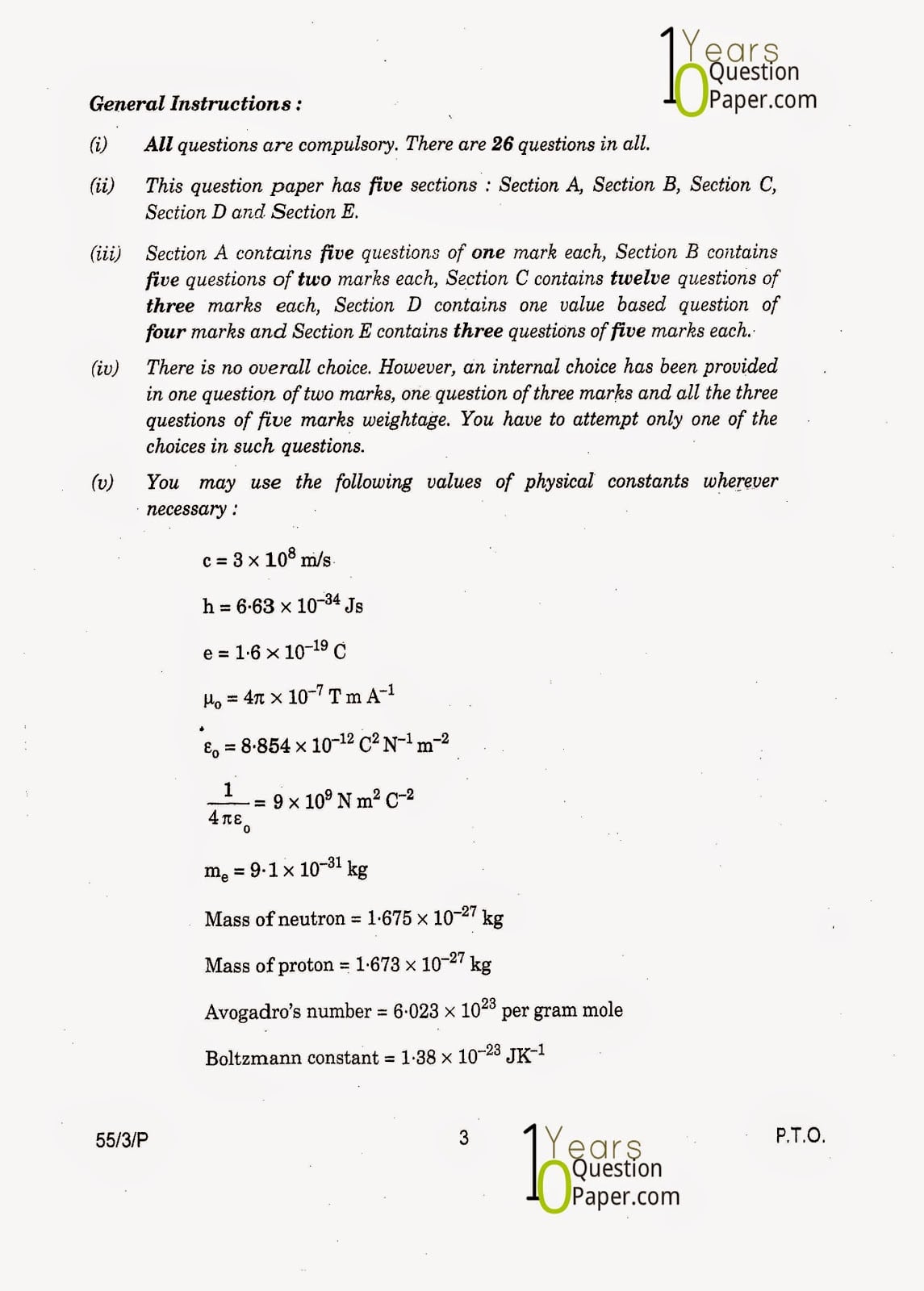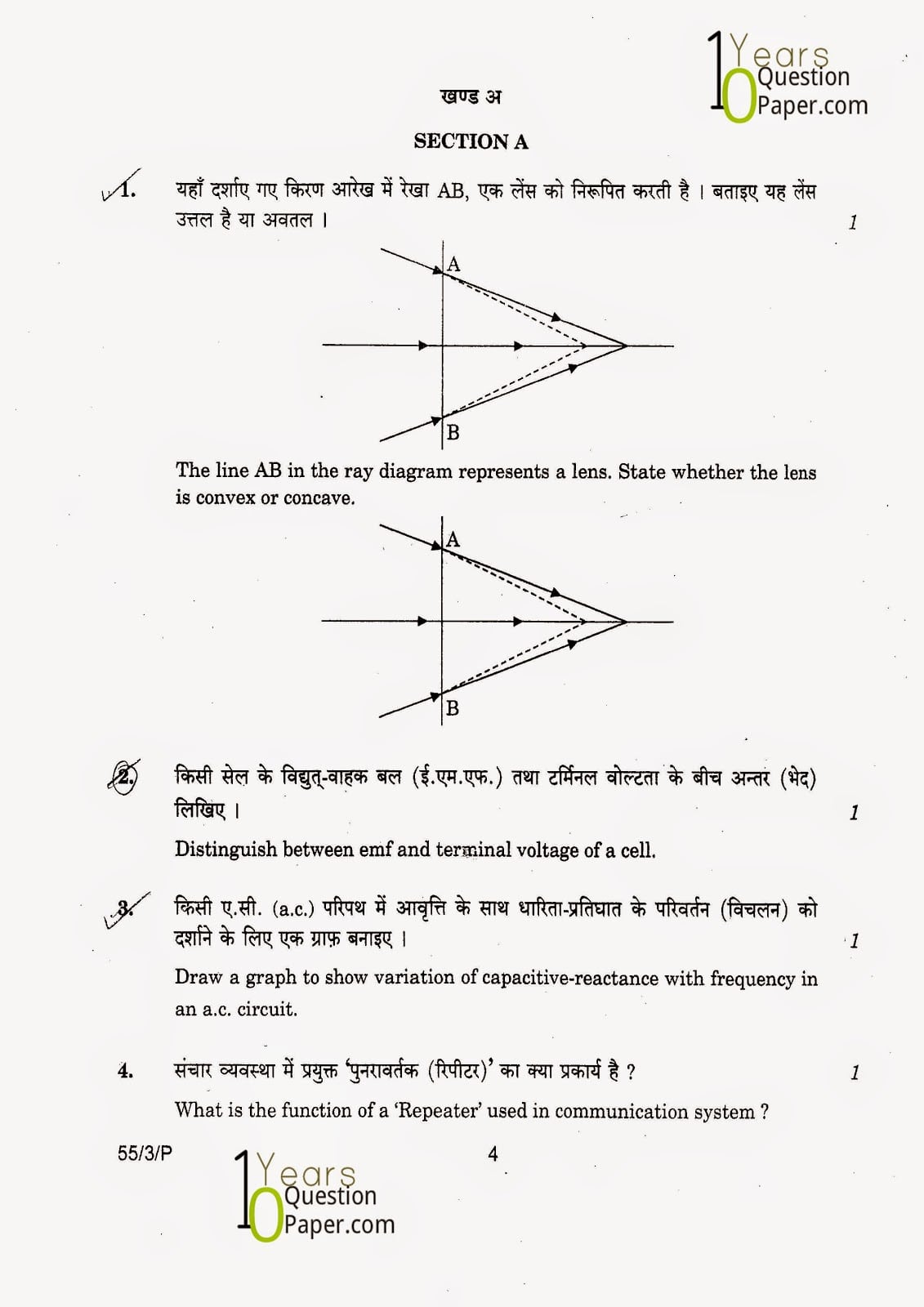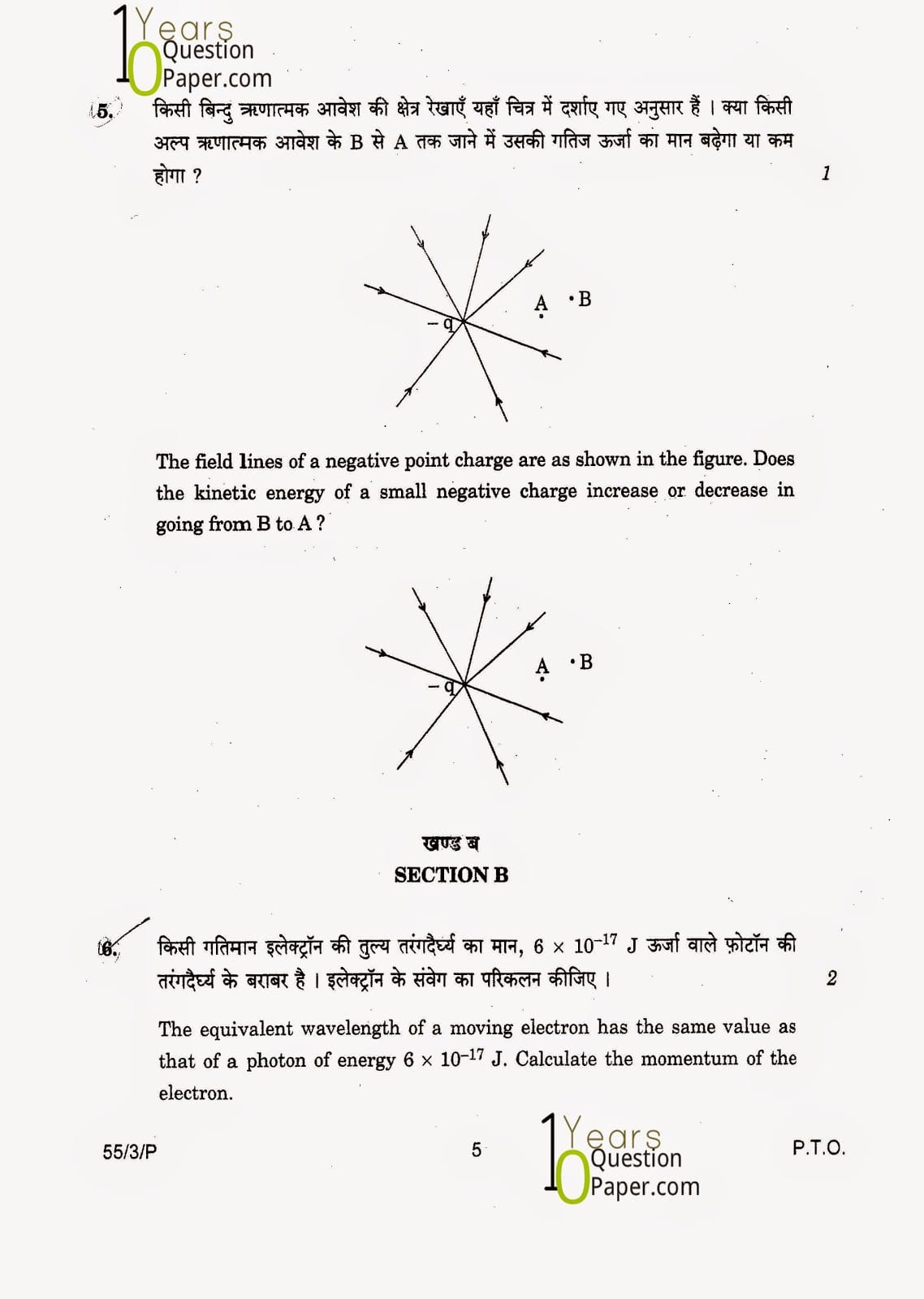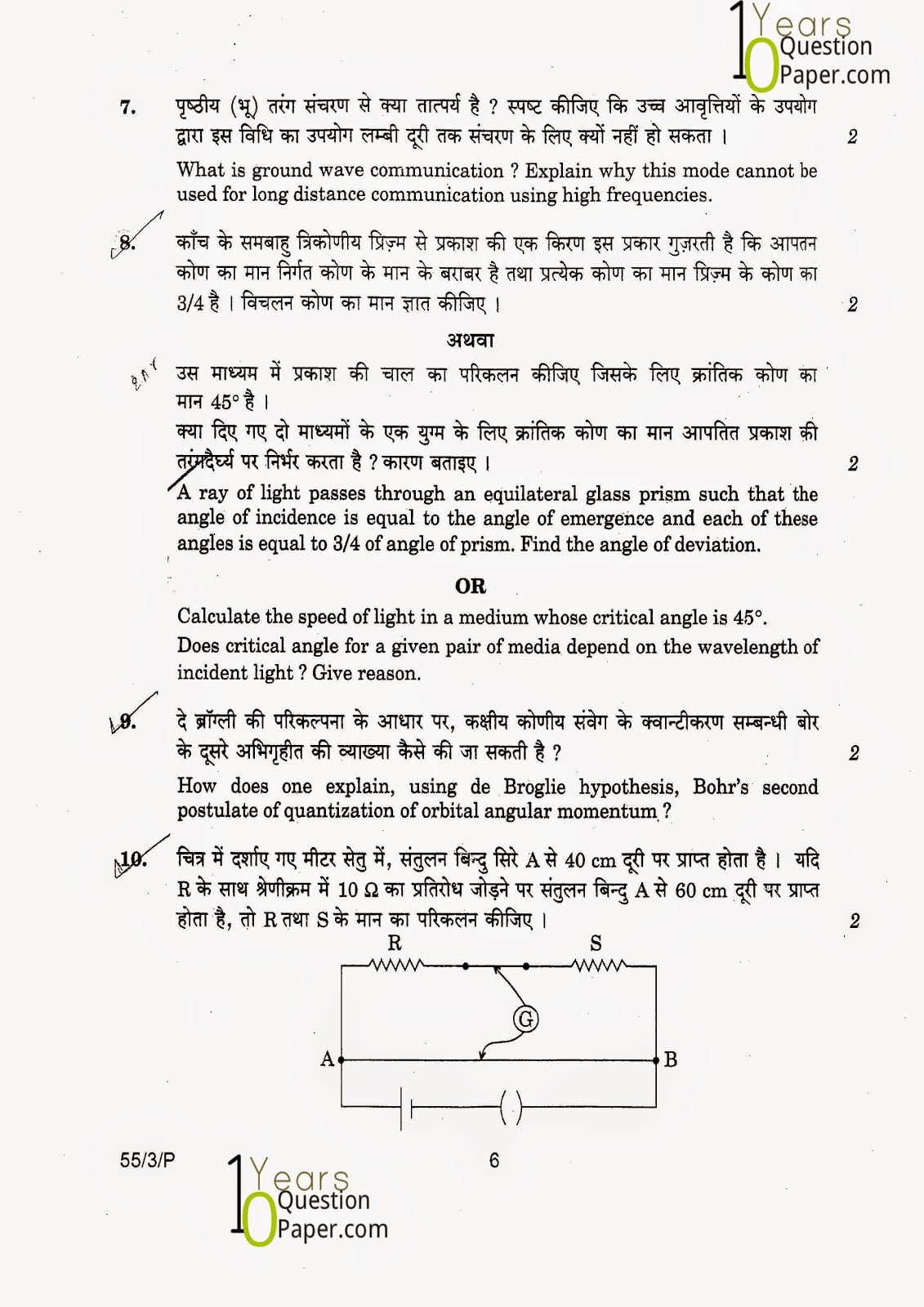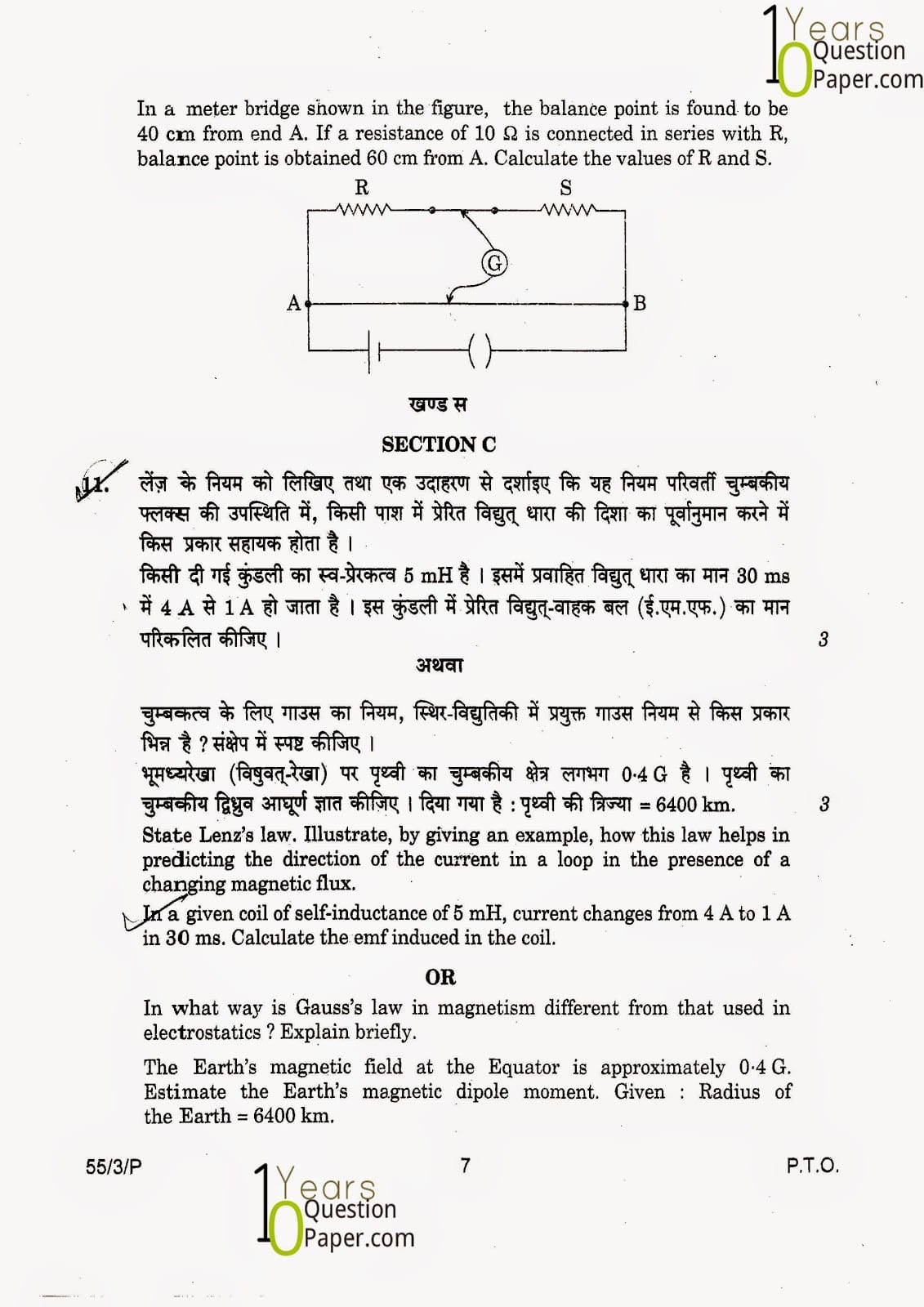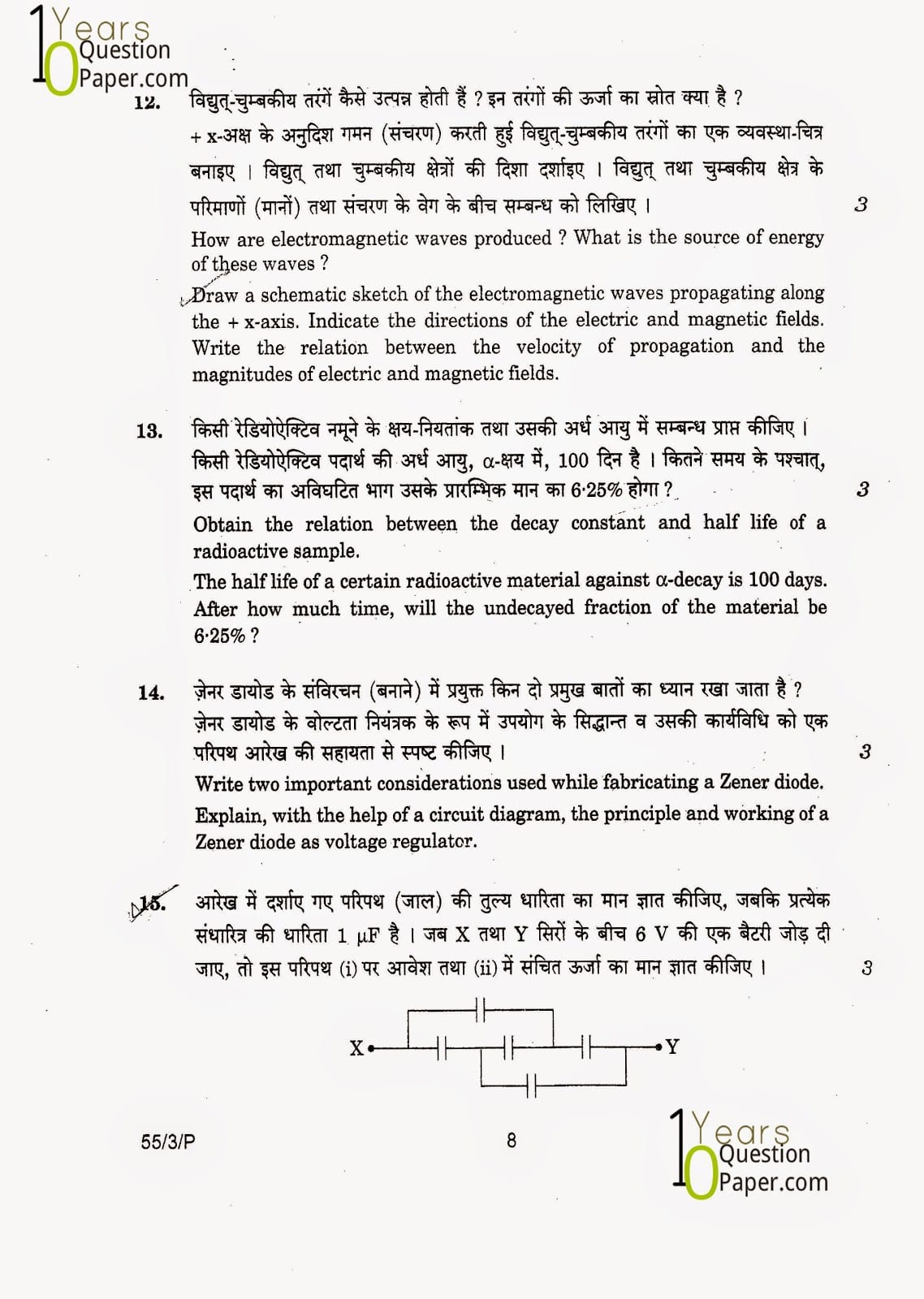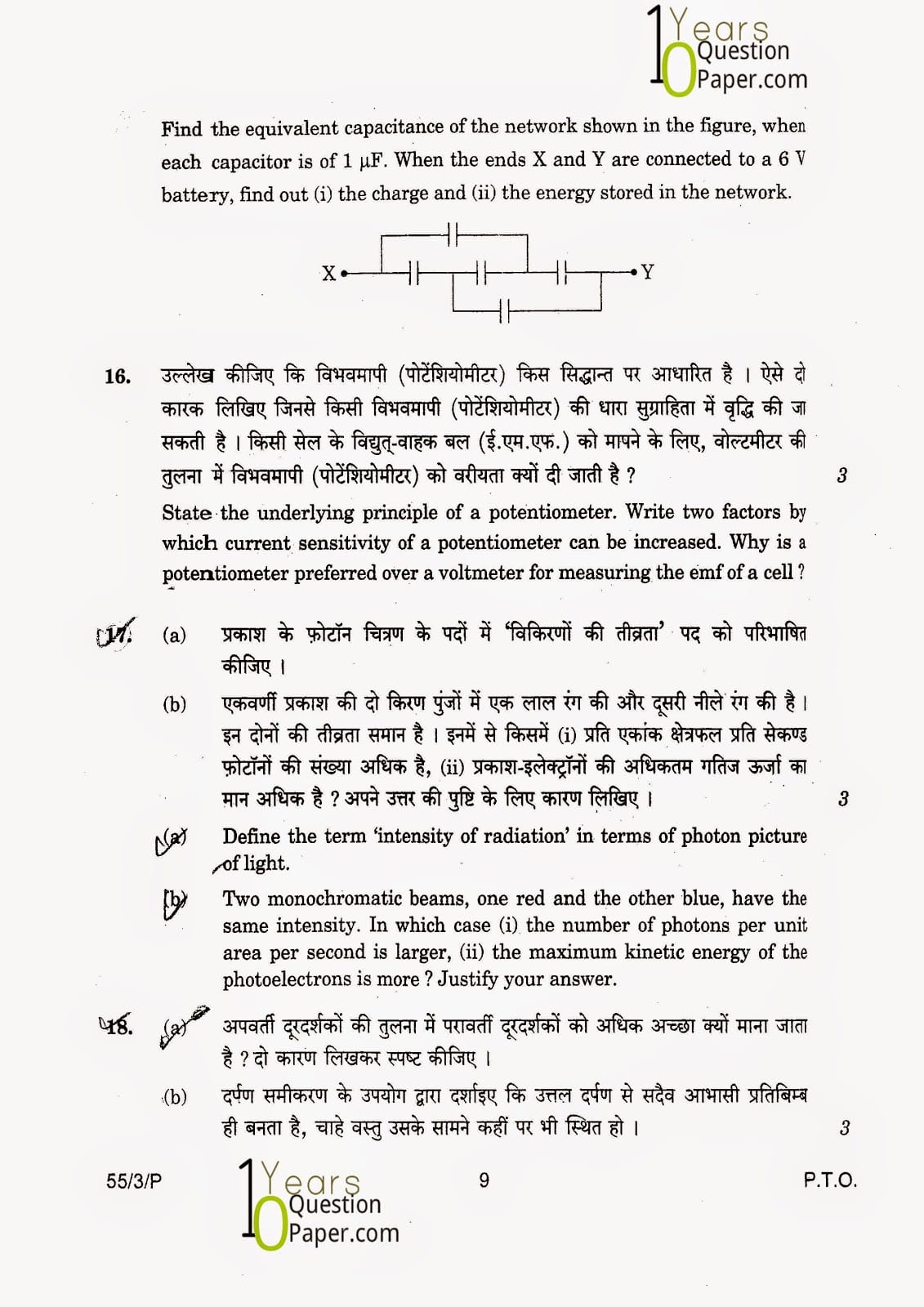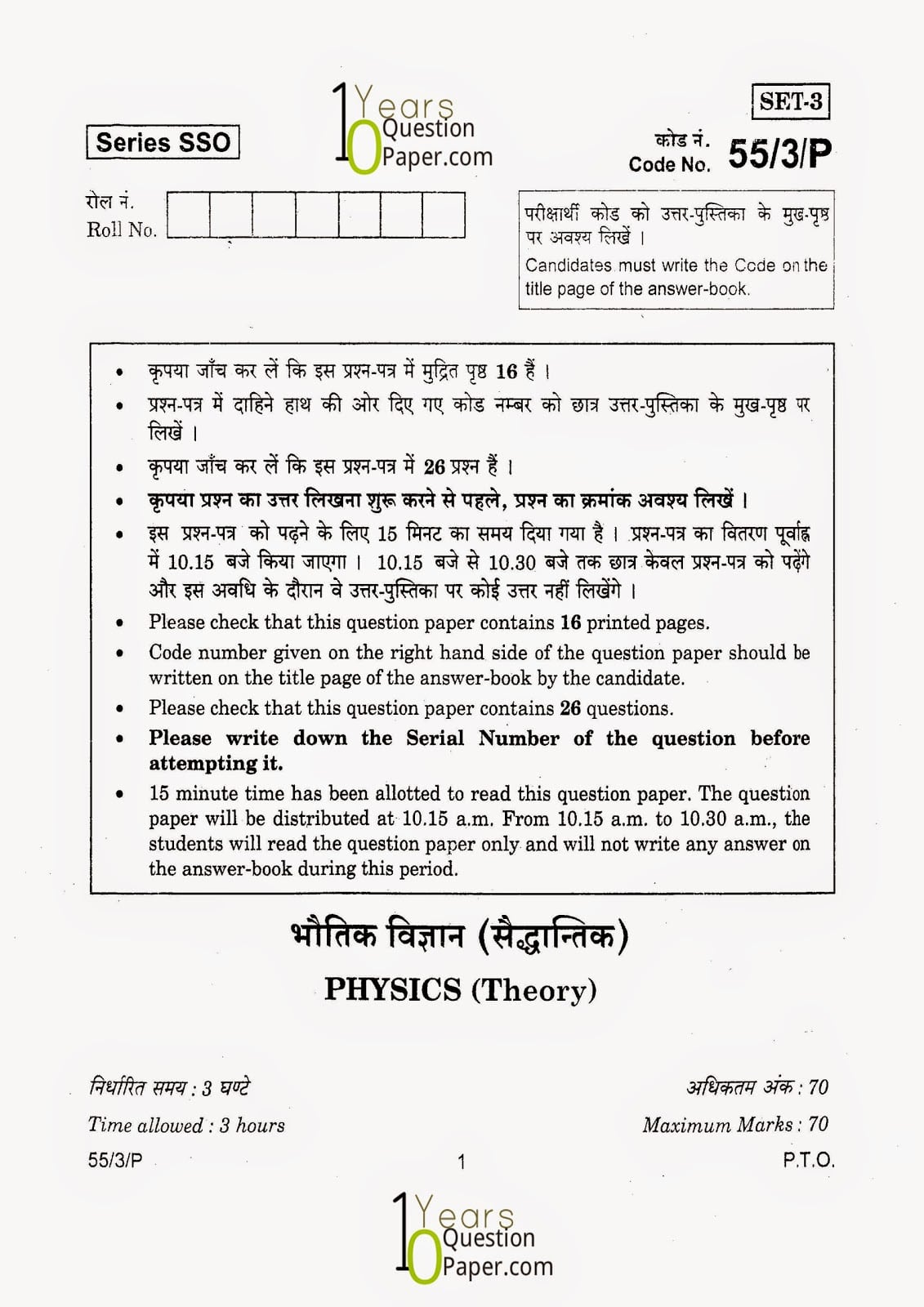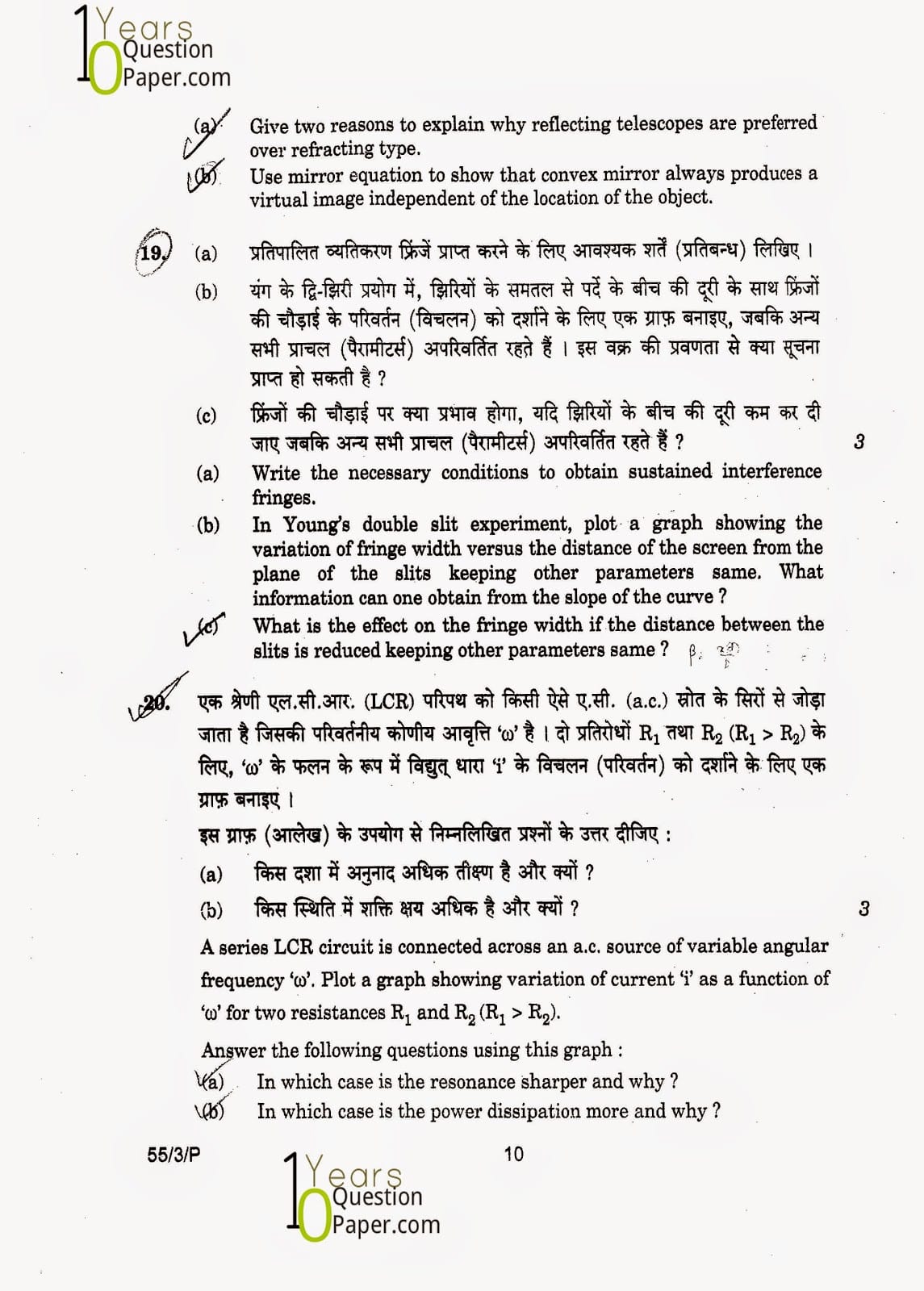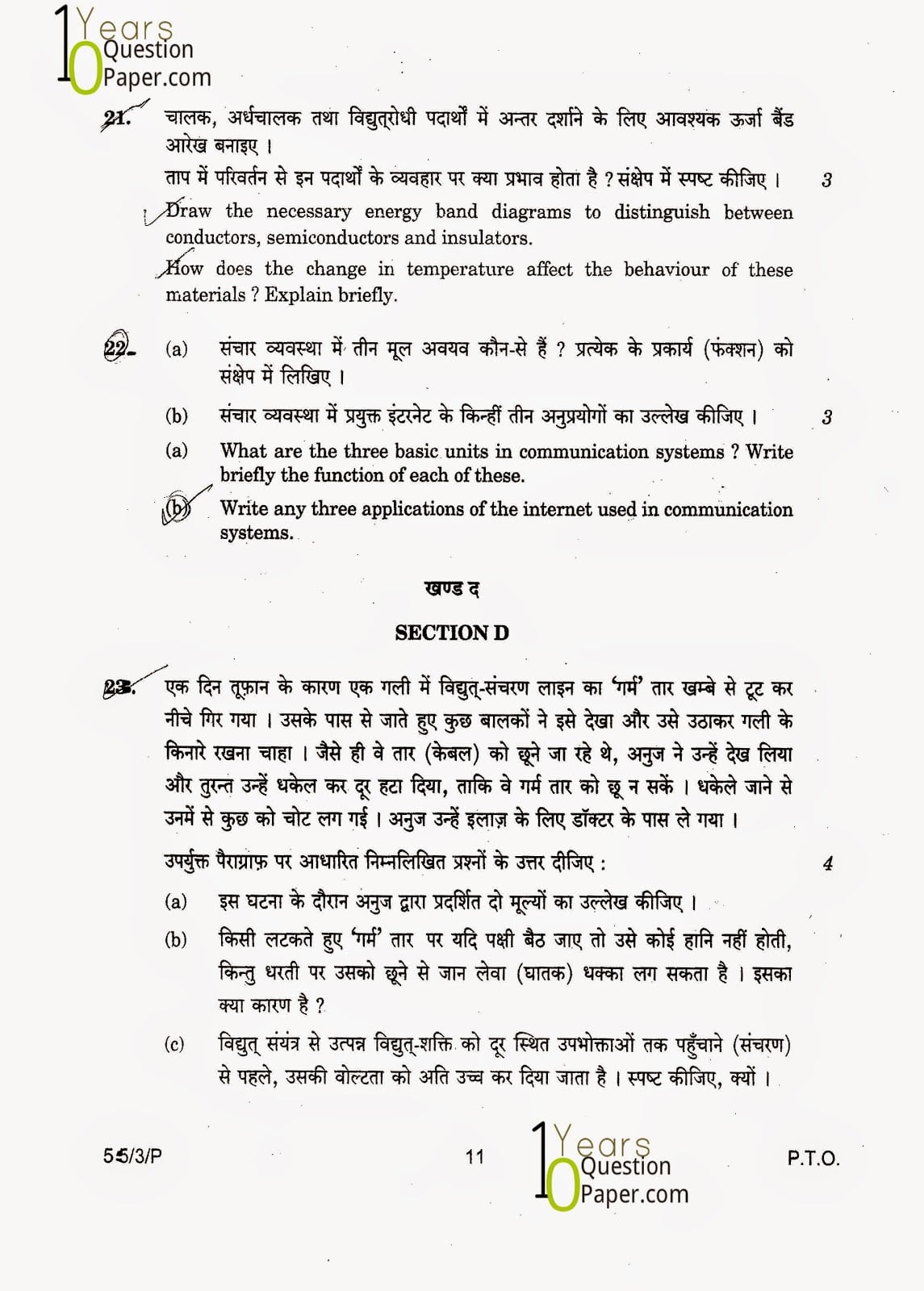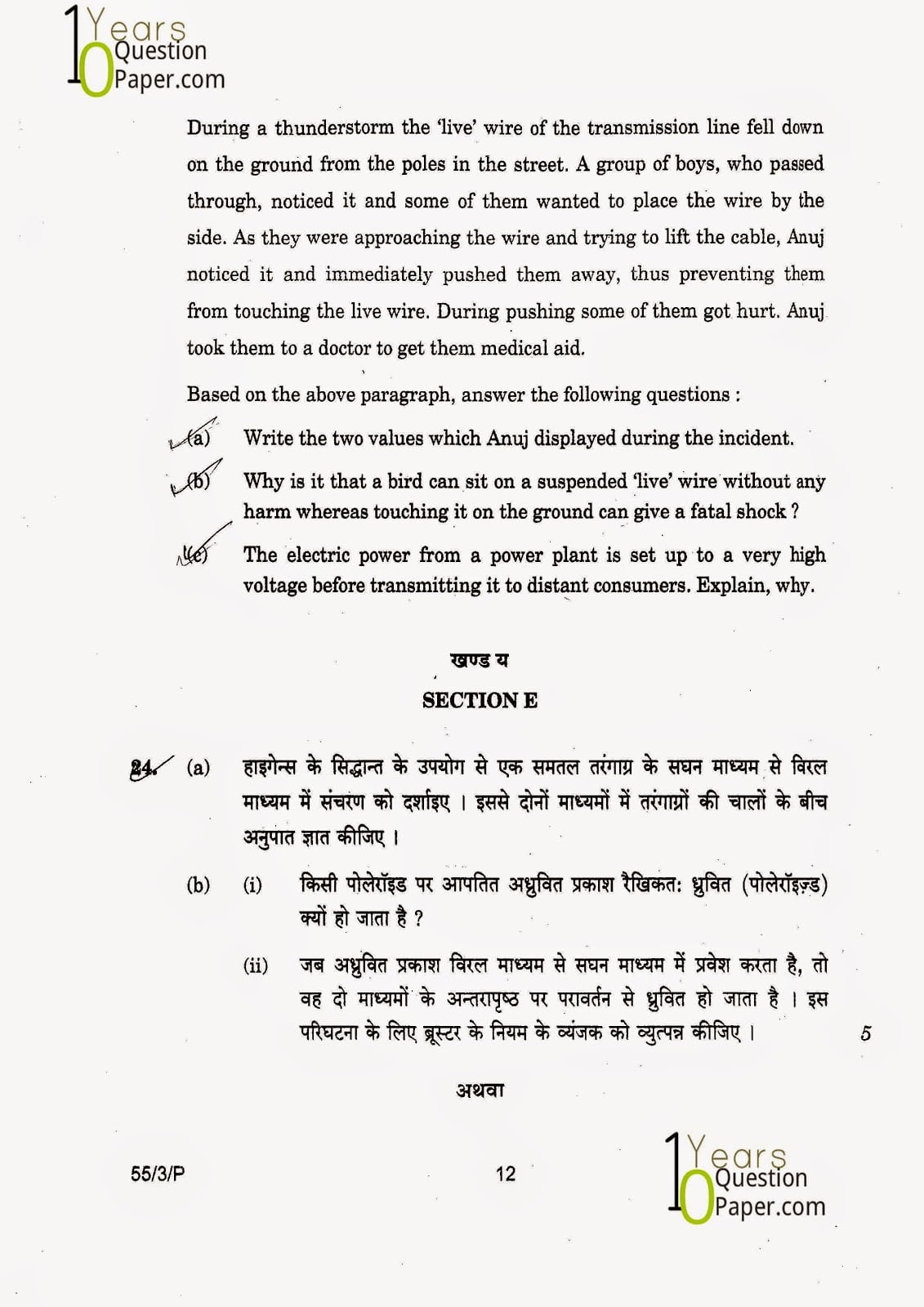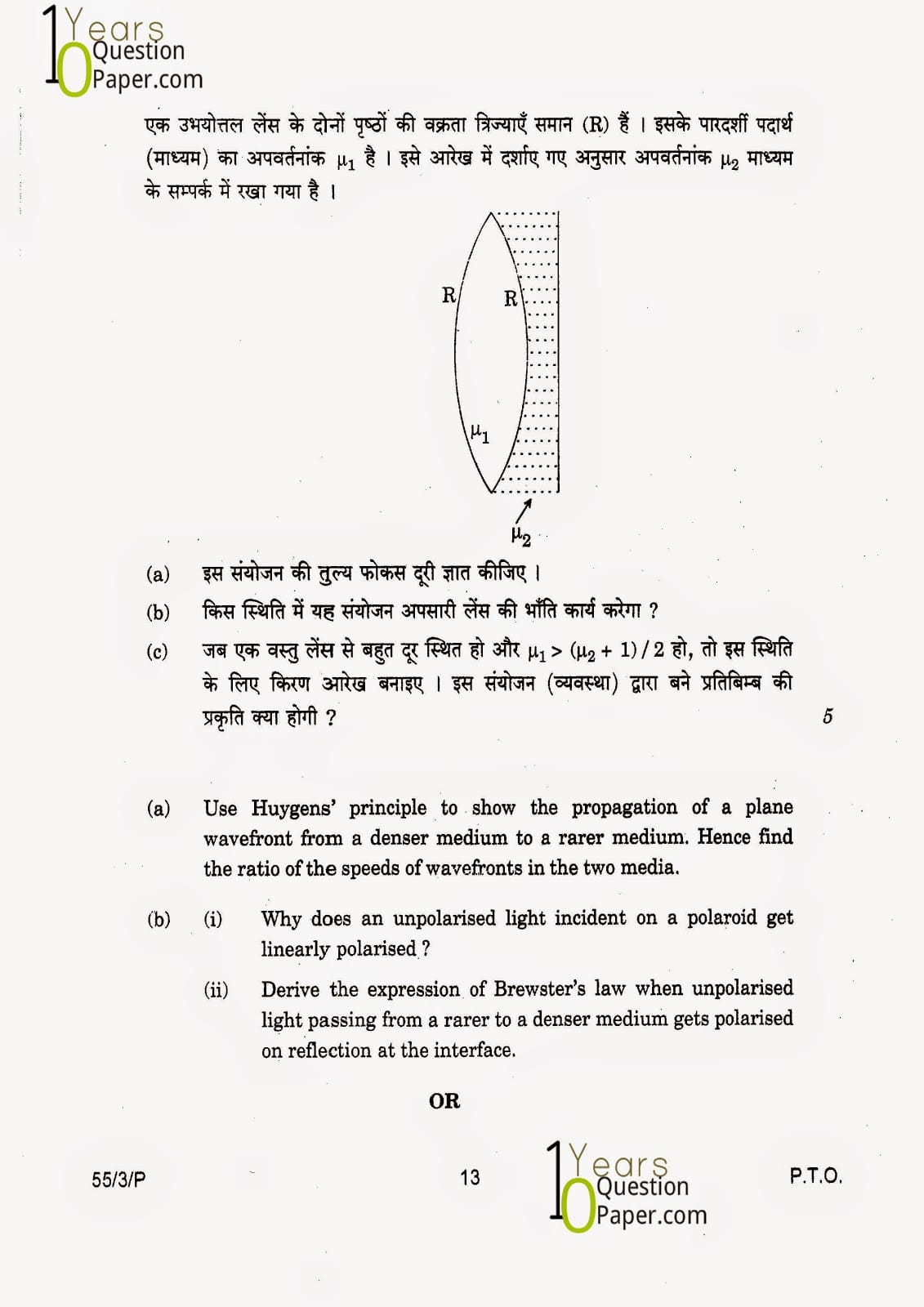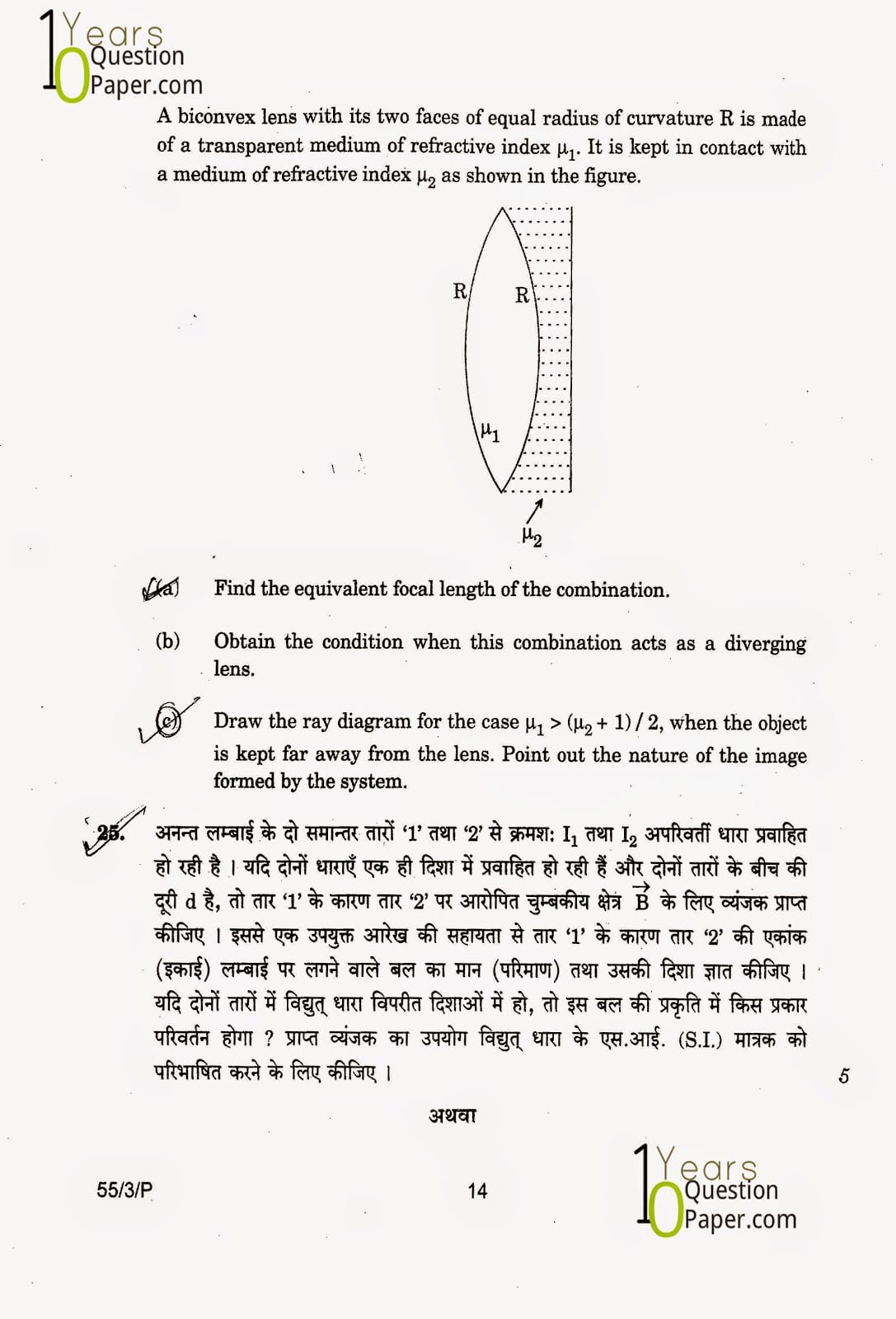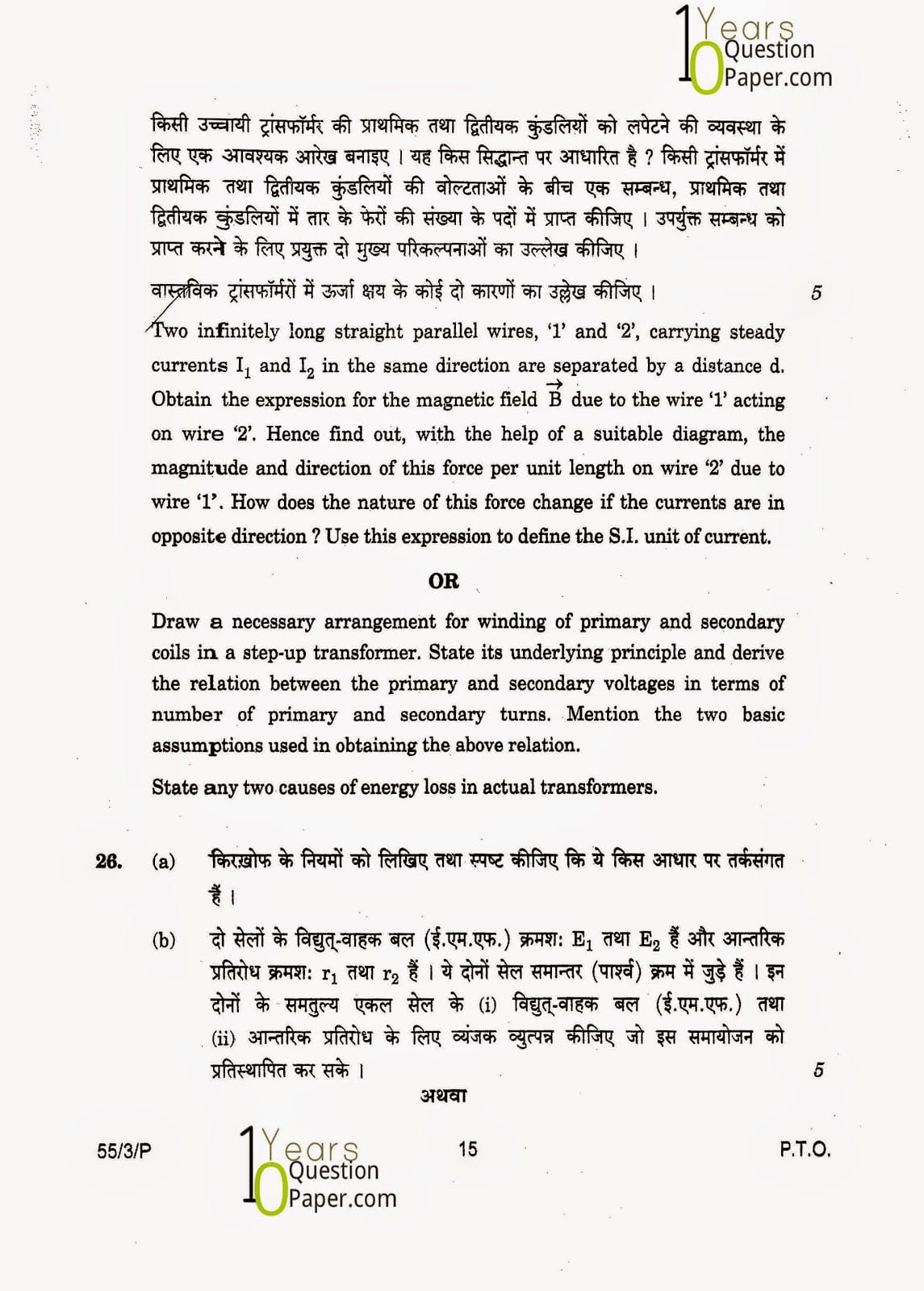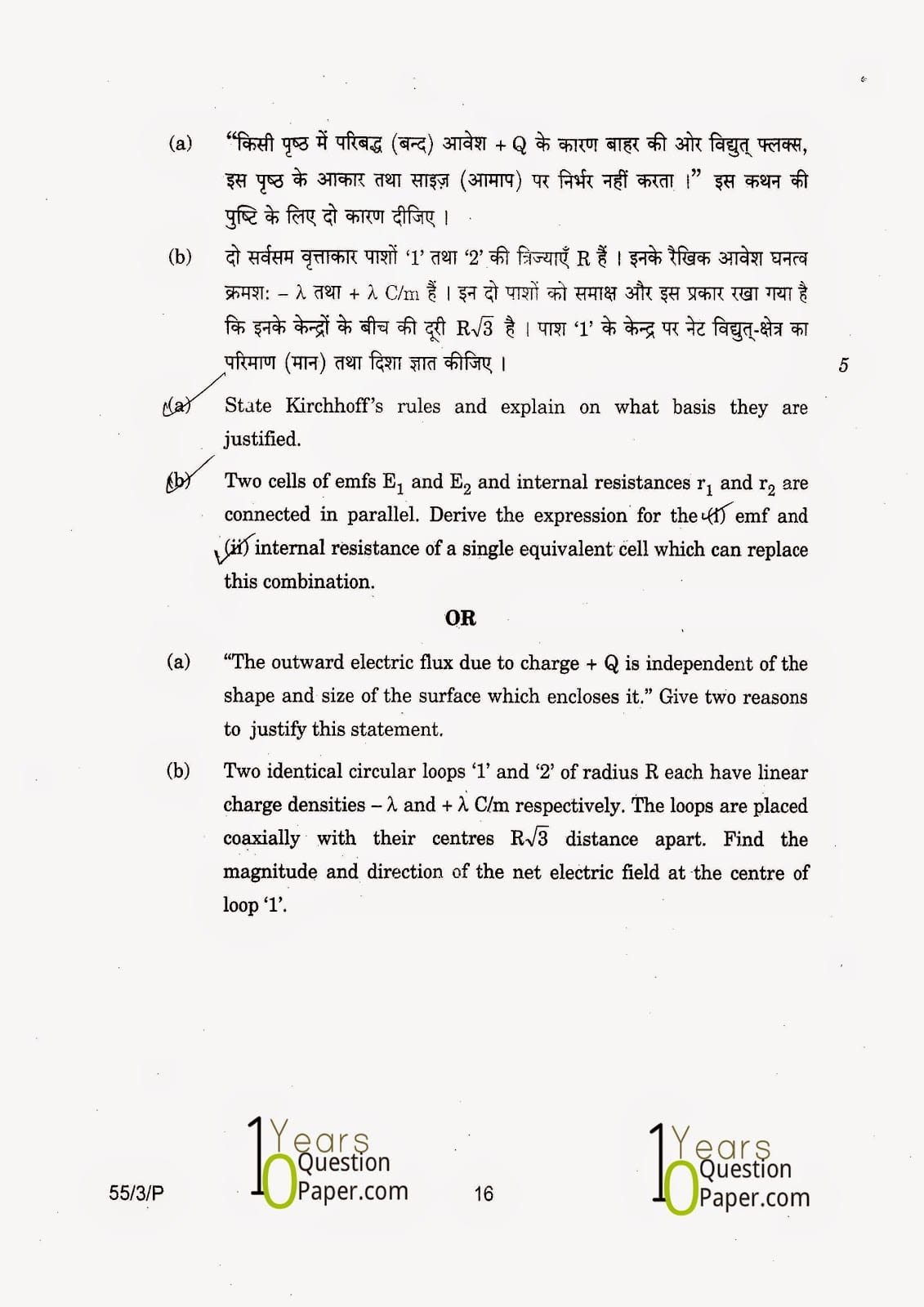 *

Enter Email ID To Download PDF
Downloaded from www.cbse.nic.in.
The previous year specimen question paper of 2014-2015 and to upgrade your cbse examination results of 2016 practice the cbse board exam papers of 2015, Last 10 years Question Paper of 2015 and online model answers of Physics are available in the attached sheet for students and teachers. On Analyzing the Board Physics 2015 Question Paper Physics 2015 board question paper the question paper was distributed in 3 different sets Set-1, Set-2, Set-3. The entire question was compulsory and there were 26 questions. The question paper was having been divided in to five sections: Section A, Section B, Section C, Section D, Section E.

Hey! So, have you start solving the CBSE Class 12 Physics 2015 Previous Year Question Paper?