VITEEE 2019 Maths Question Paper with Answer Key
Entrance Exam : VITEEE Year : 2019 Subject : Mathematics
Free PDF download of VITEEE Mathematics 2019 question paper. The Online exam of VIT Math is solved and answer key of the questions are given at the end of the question paper. In this article, we are providing you VITEEE Math 2019 question paper with answer key. VITEEE conduct Entrance examination for Engineering ever year in the month of April. In the VIT Entrance examination has 4 parts one of them is Mathematics.
This is the 2019 sample paper for the entrance exam which is issued from VITEEE (Vellore Institute of Technology Engineering Entrance Exam) 2019. This paper has all the questions from the VITEEE syllabus. So to get admission in VIT University and to get good rank practice the VITEEE exam papers of 2019, and online model answers of VITEEE are available in the attached sheet in PDF.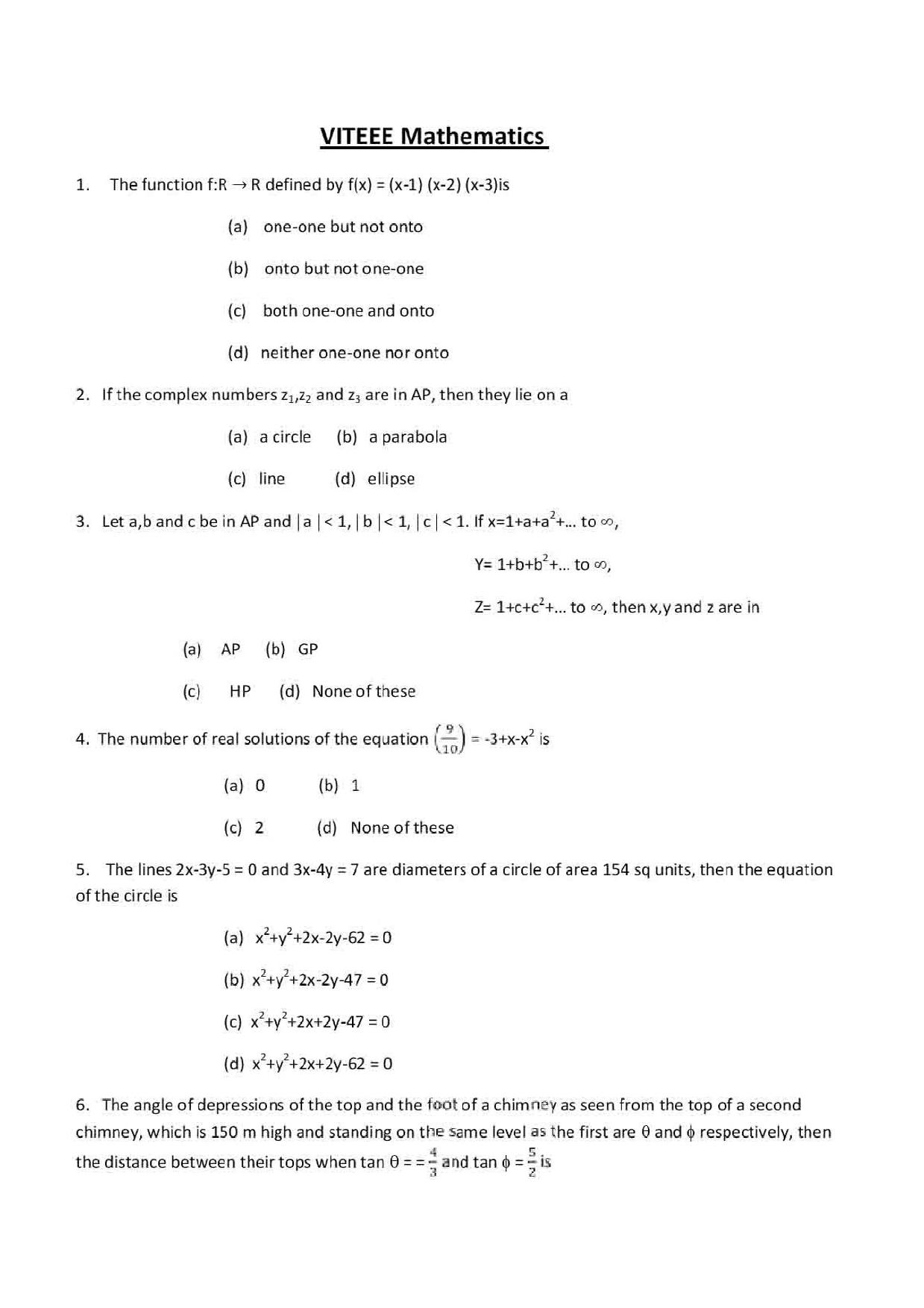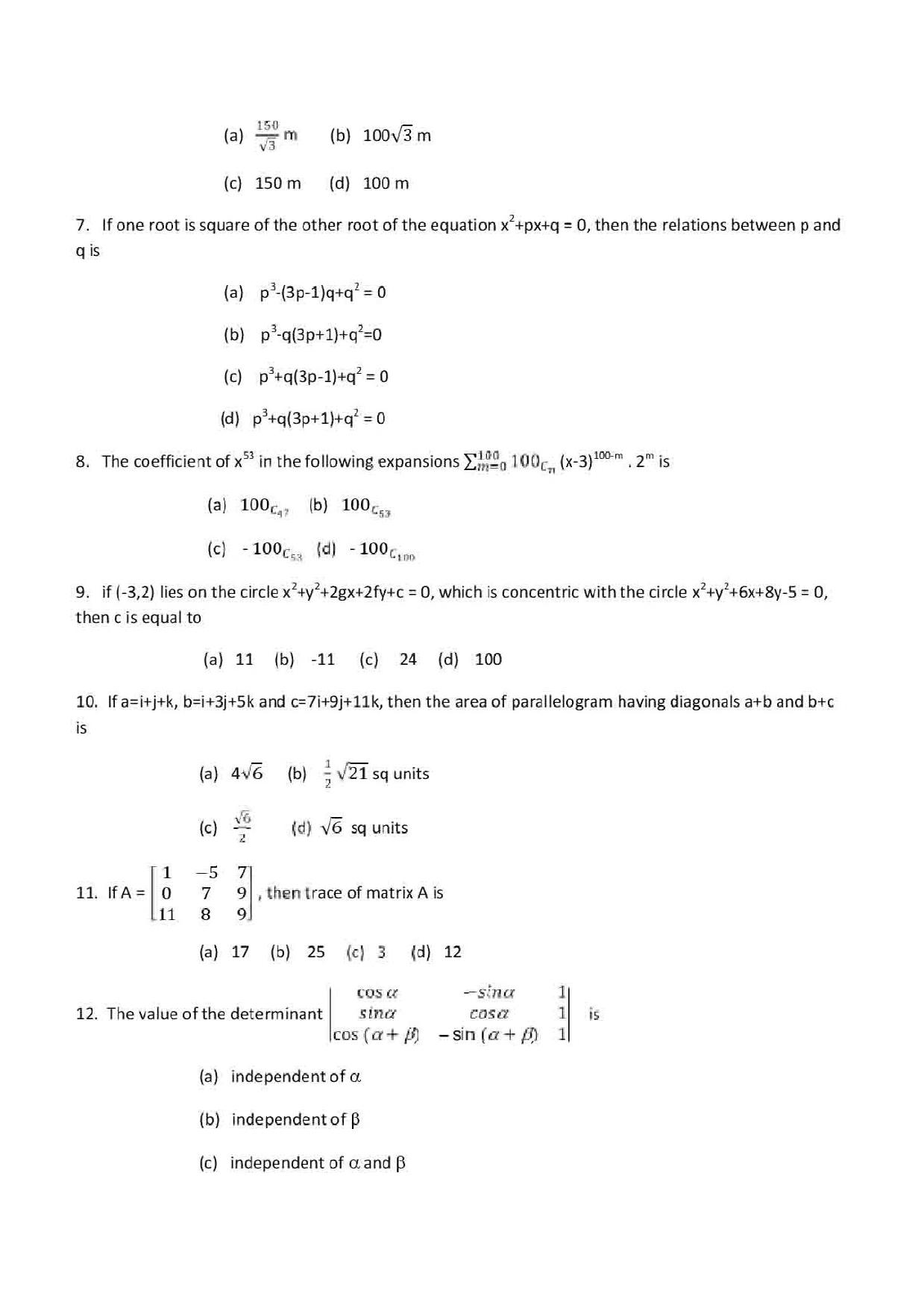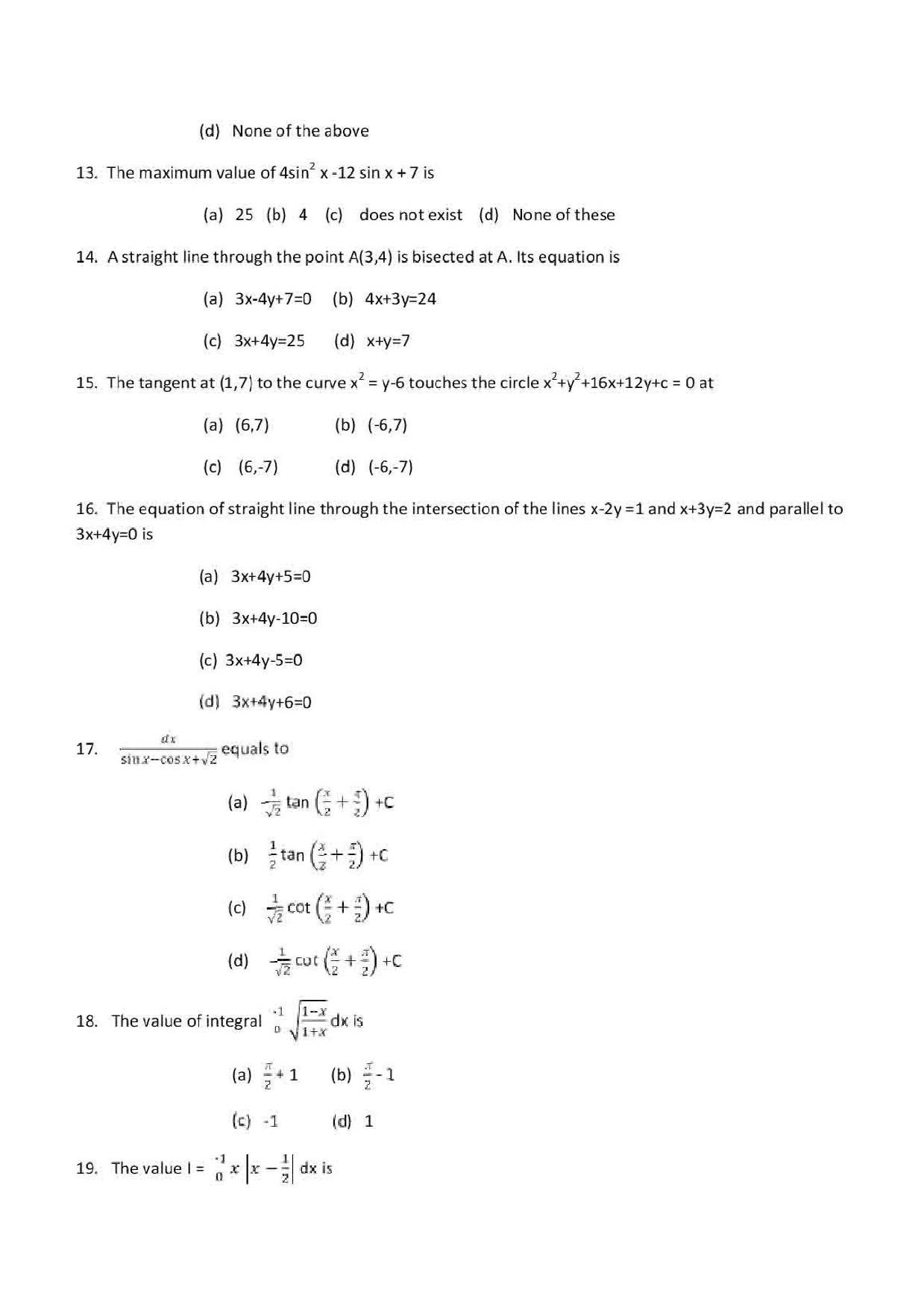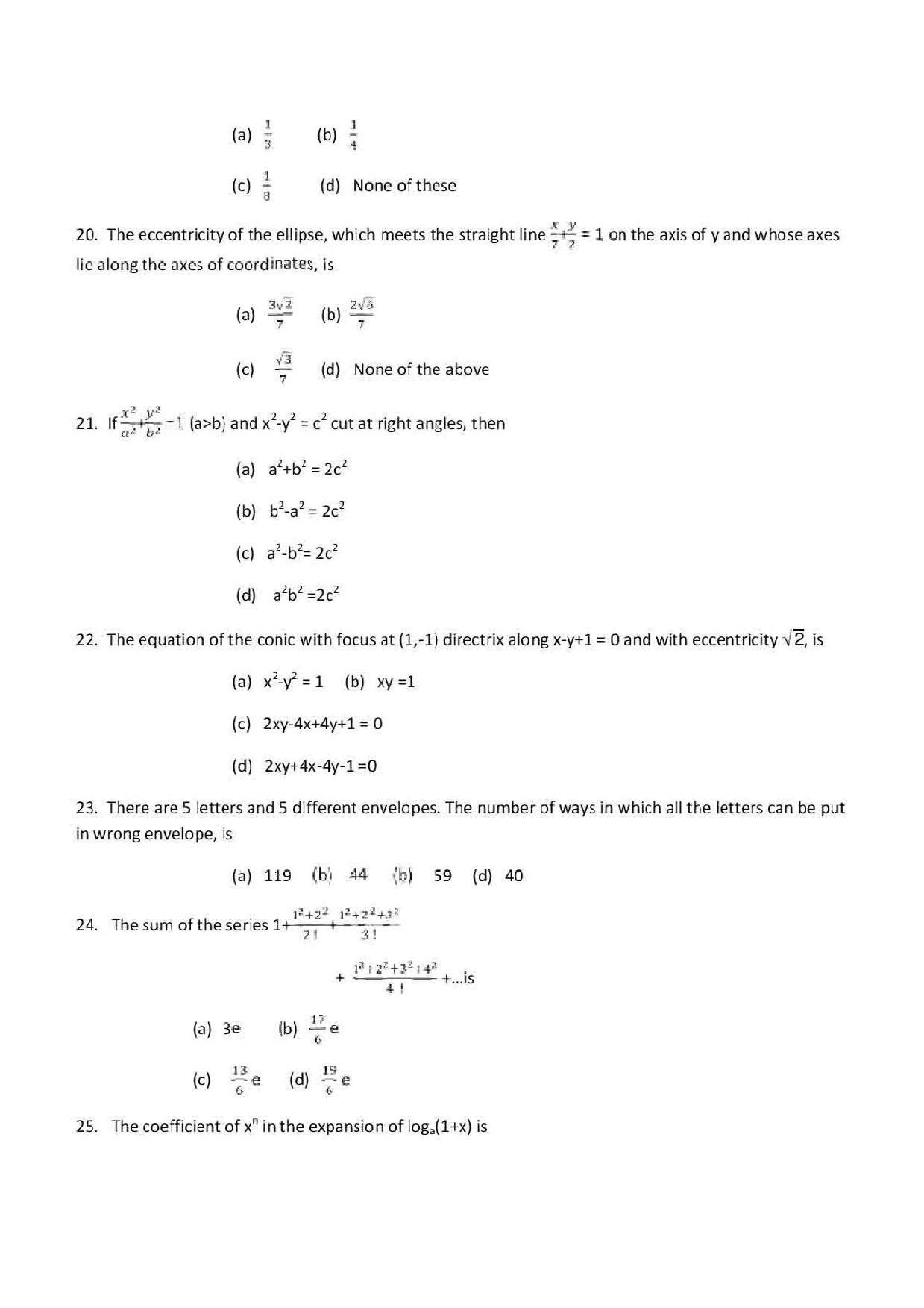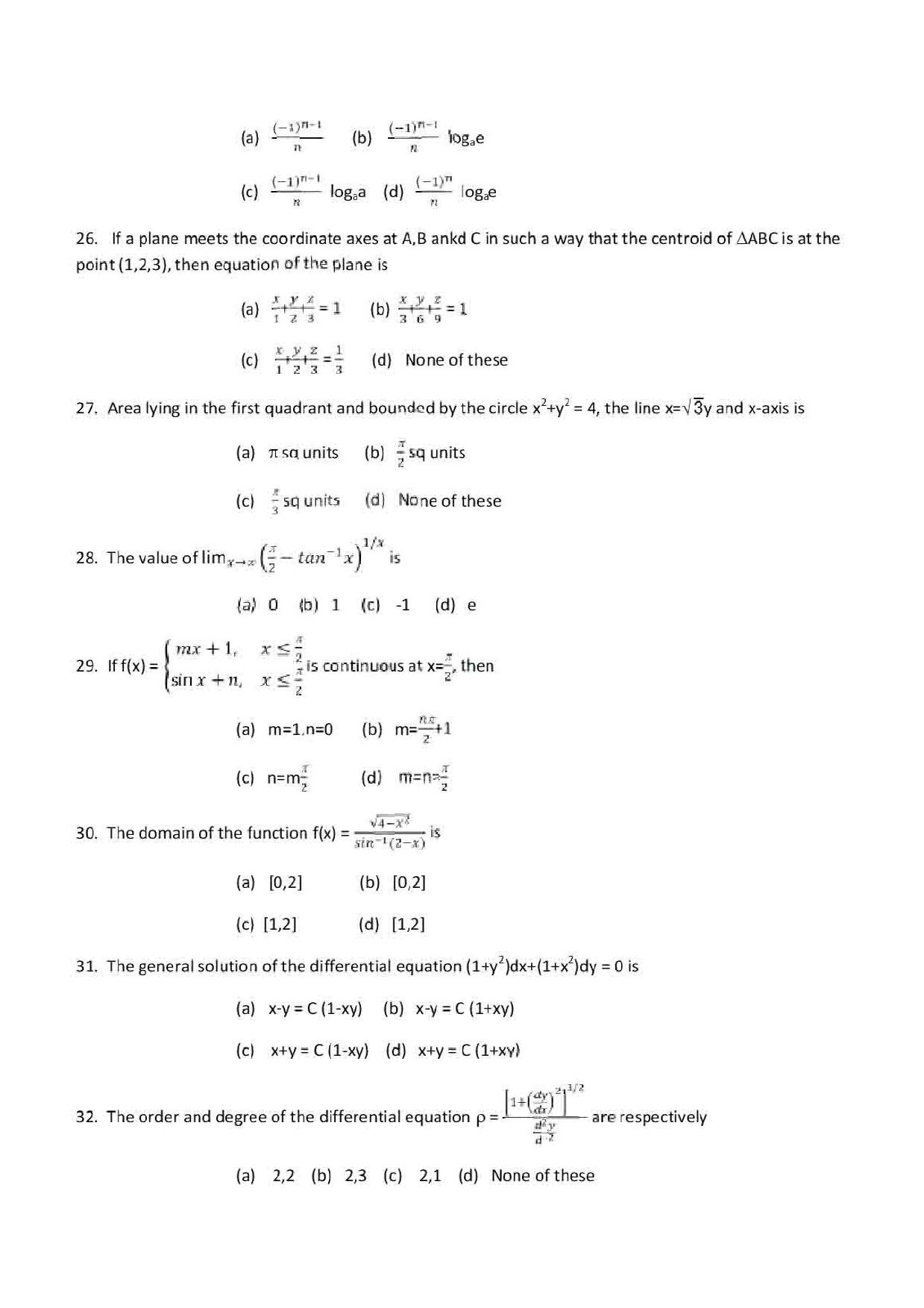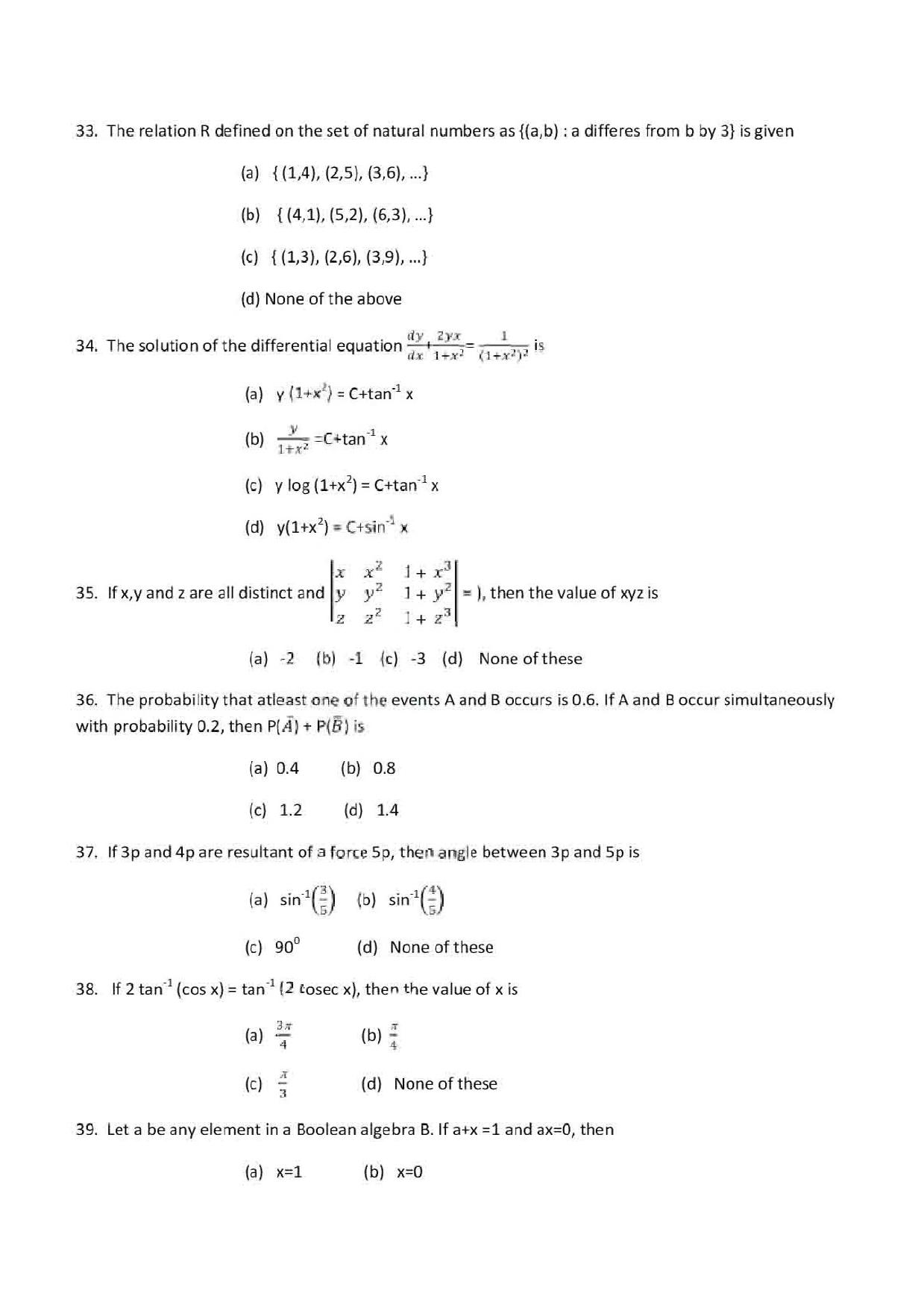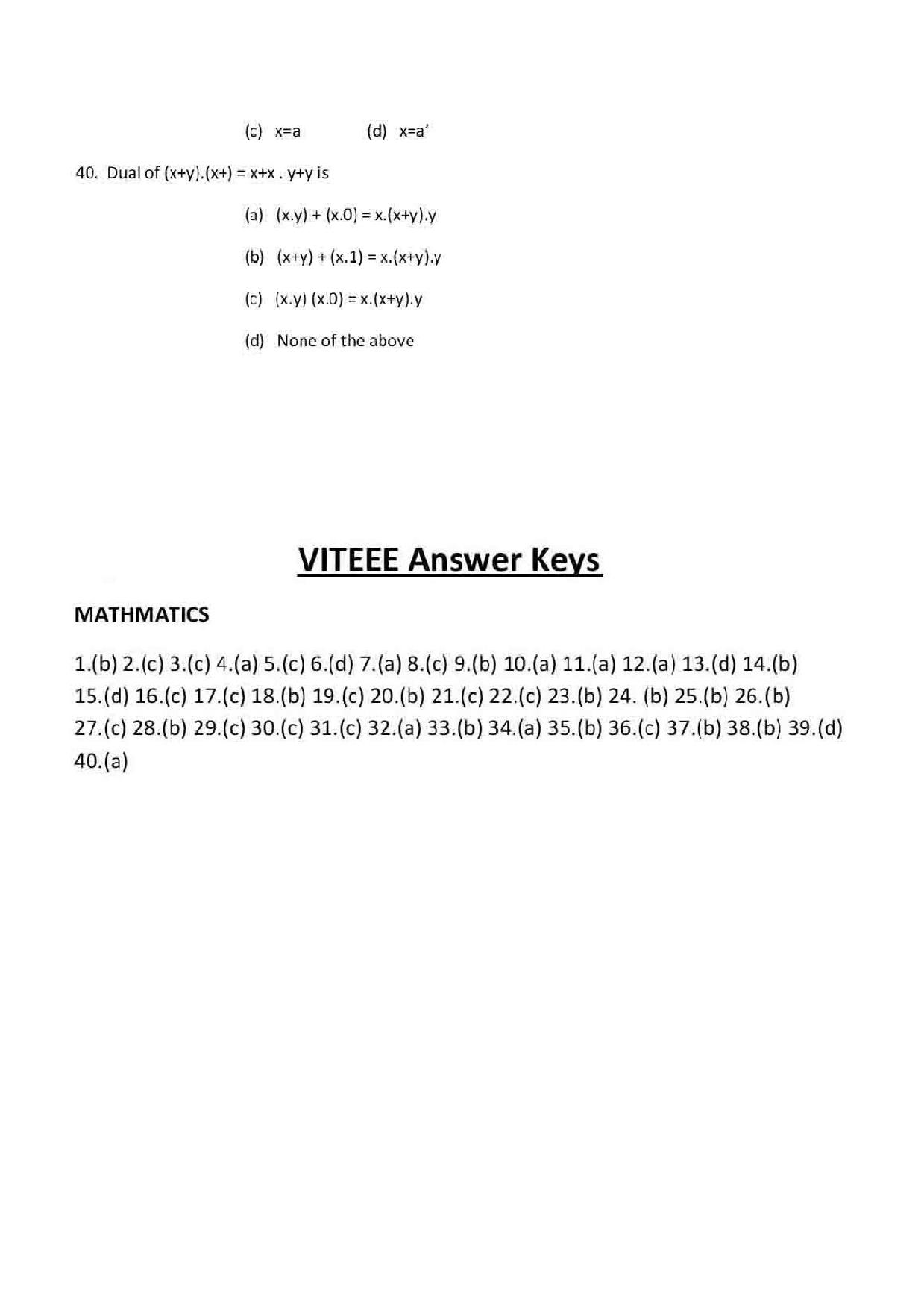 *

Enter Email ID To Download PDF
Downloaded from vit.ac.in
The Math question bank of 2019 will help you in your preparation & your dream to get admission in VIT University. This 2019 question paper has been downloaded from vit.ac.in. So download the mathematics paper in PDF with answer key and start preparing for the online exam.

Hey! So, have you start solving the VITEEE Mathematics 2019 Previous Year Question Paper?